Come take a look into our home through the eyes of photographer Jay Wilde and stylist Lacey Howard in Country Home Magazine's early spring 2019 edition!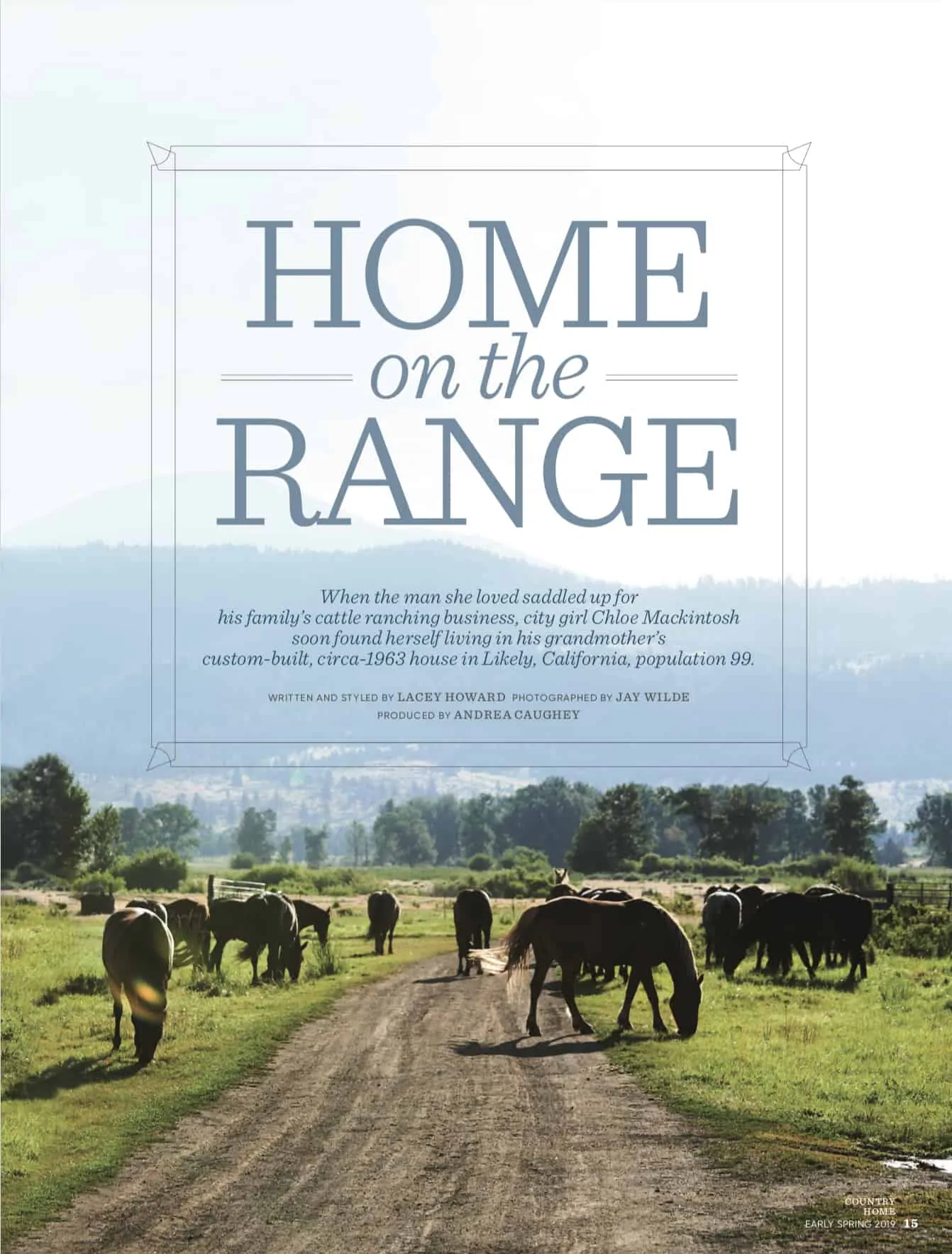 Late last summer, Country Home Magazine came all the way out from Iowa to visit us here on the ranch! Stylist Lacey Howard and photographer Jay Wilde stayed for a few days capturing our home and life on the ranch.
Lacey and I worked together to source and order pieces for the shoot including a textiles, food props, and heaps of flowers! If you've been following and reading along for a while you know just how much I love styling photos. Getting to see Lacey work was so much fun!
She is an incredible stylist and has magical talent when it comes to flower arranging. I was blown away with her beautiful, simple arrangements. The best part was that they lasted for about a week after she left, so I got to enjoy them even after the photoshoot!
It's always fun to have visitors, but Lacey and Jay were a special treat. Jay is an amazing photographer with work featured in countless publications including Magnolia Journal. I was fascinated with all of his equipment and he was kind enough to teach me a lot during his visit.
We spent the day prepping the house for the shoot, tackling the house room by room. Lacey even replanted my flower pots for the shoot! I got to keep those too ;).
Each room took longer than you can imagine to prepare for Jay. From ironing textiles, placing flowers, and tweaking each and every detail until it was "just right". Lacey allowed me to add my touch to quite a few things which was so much fun!
I particularly loved the way she placed a single hydrangea in each vintage French mason jar down the center of our dining room table. This was so simple, yet made a huge statement.
What an honor to be able to share our story on such a wonderful platform, thank you Country Home Magazine for coming all the way to Likely, you're welcome back anytime! I hope you enjoy reading this story and taking a look at the images!
PS: Keep an eye our for an upcoming issue of Living the Country Life Magazine where we will share even more photos!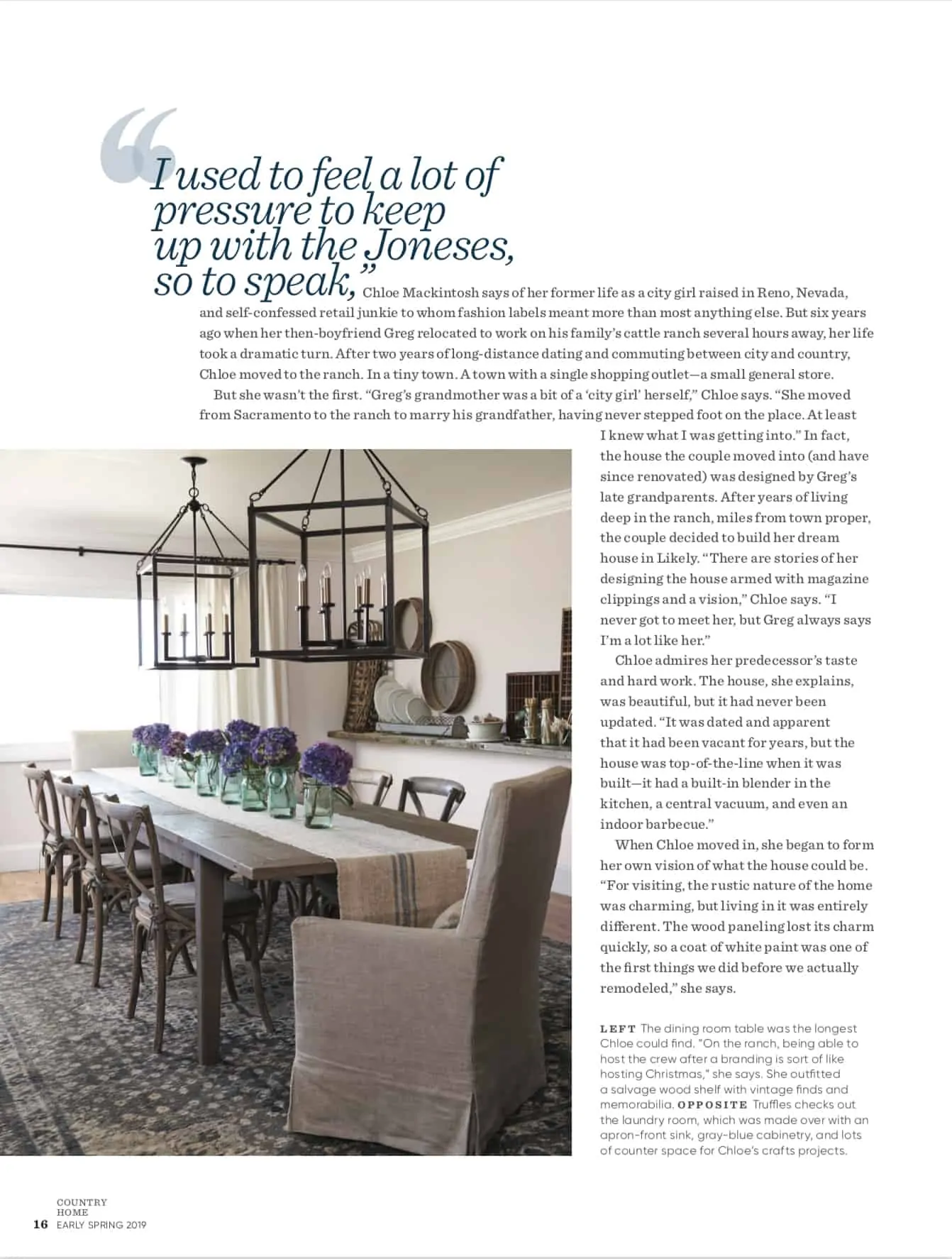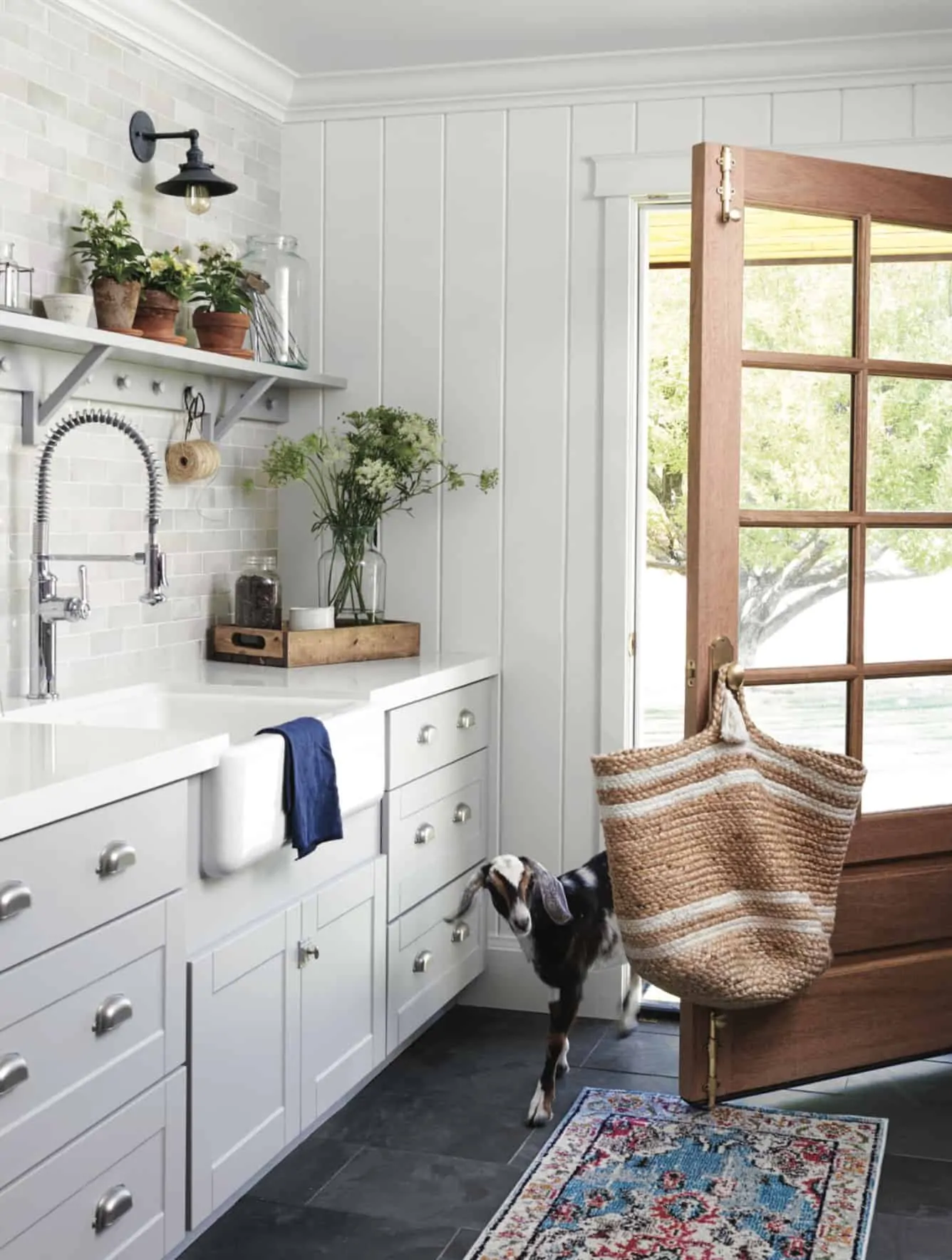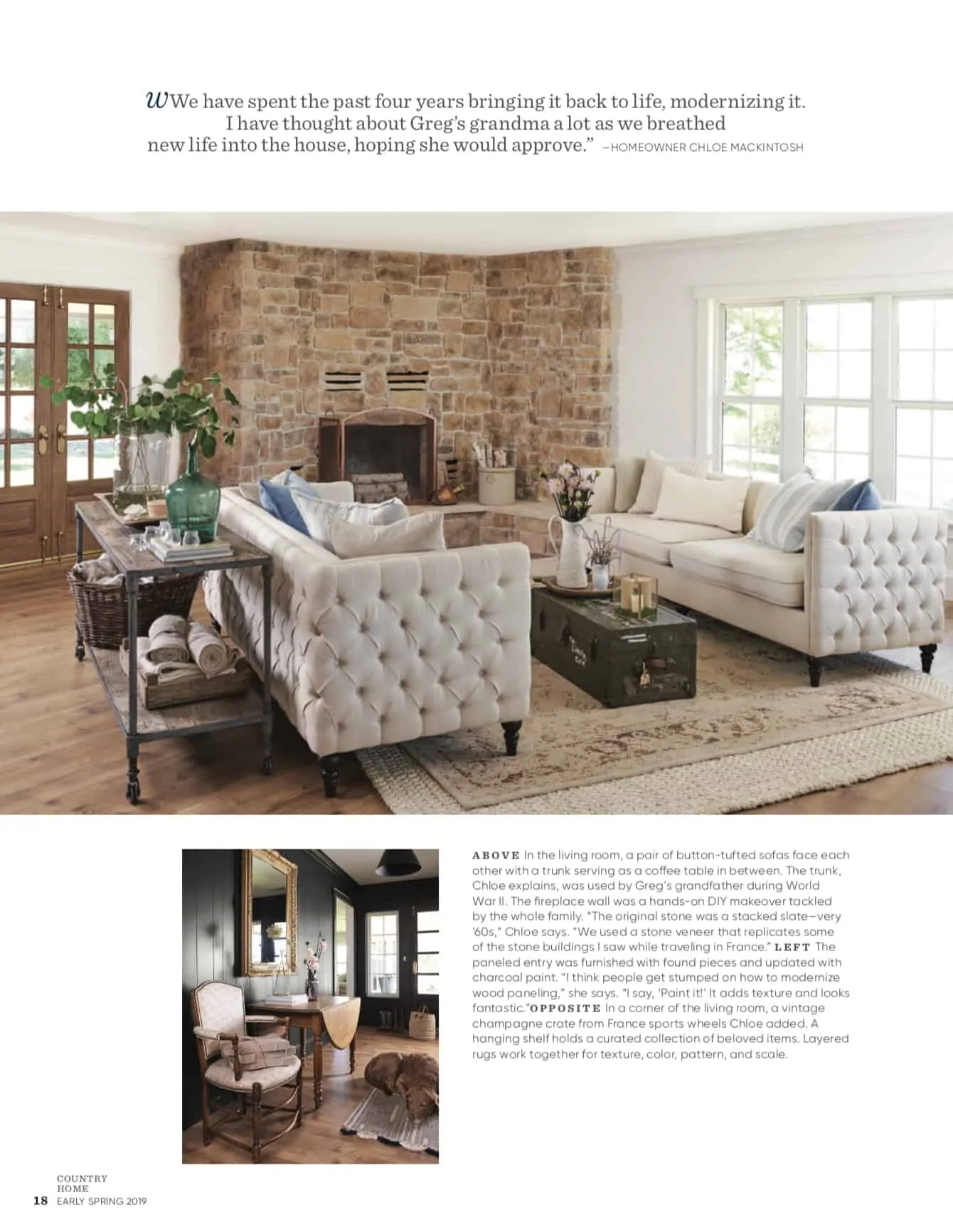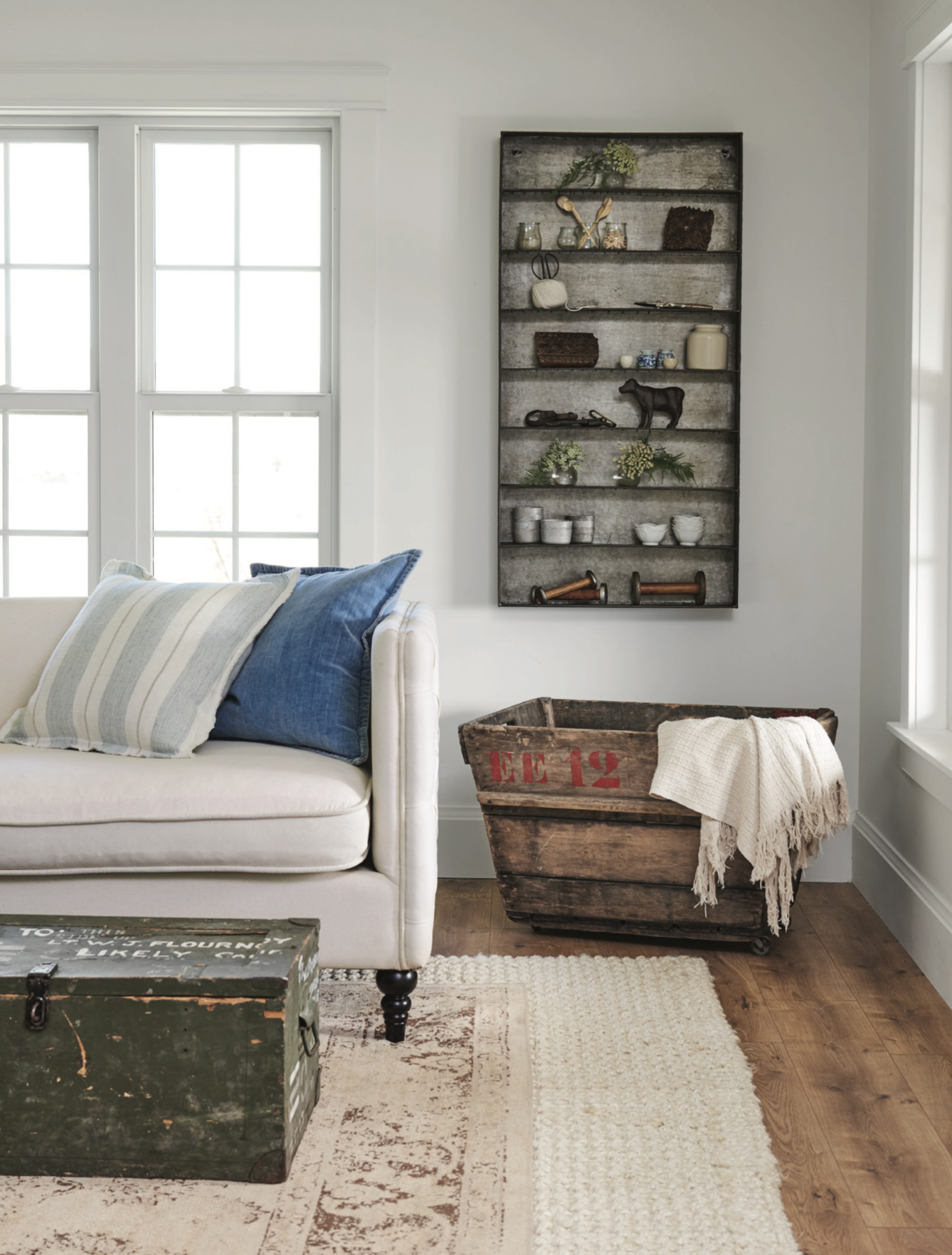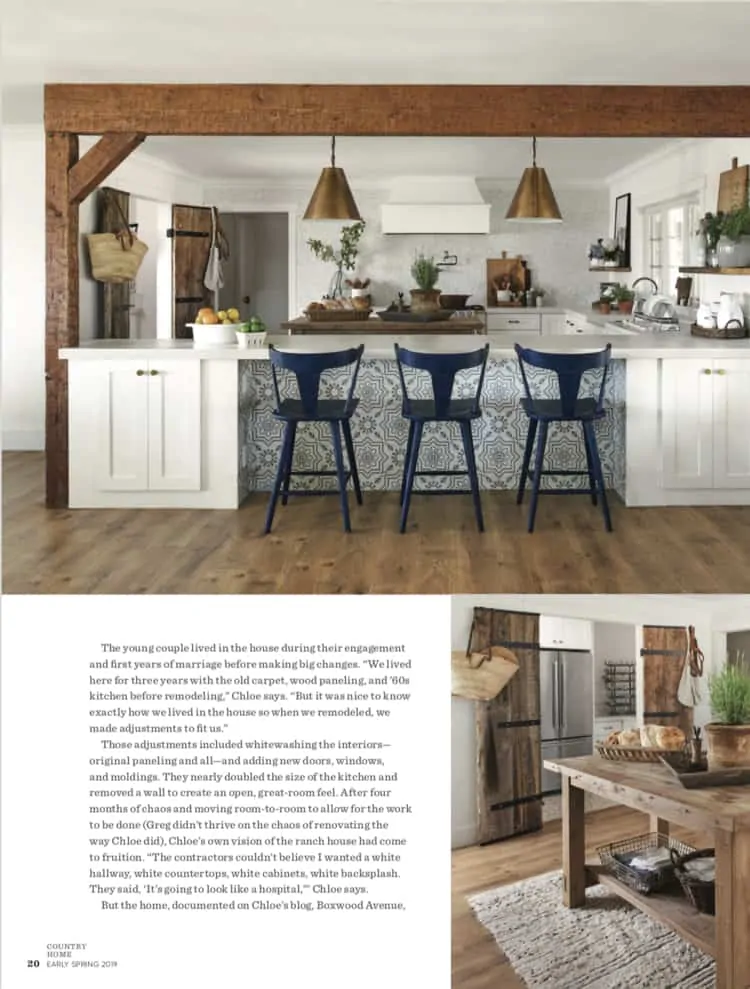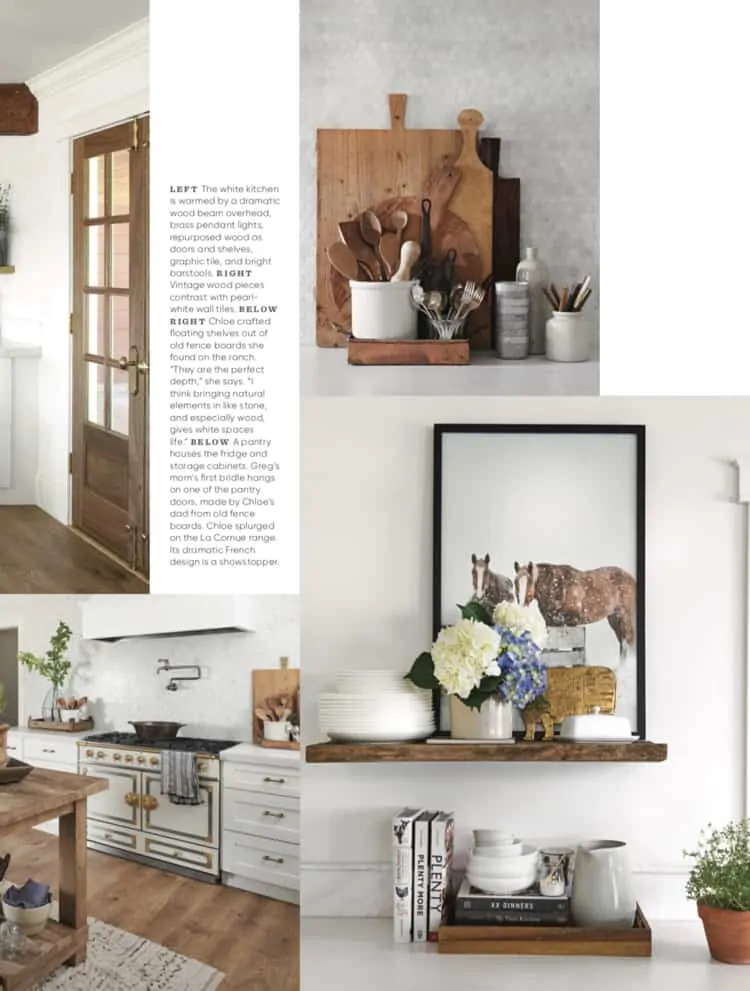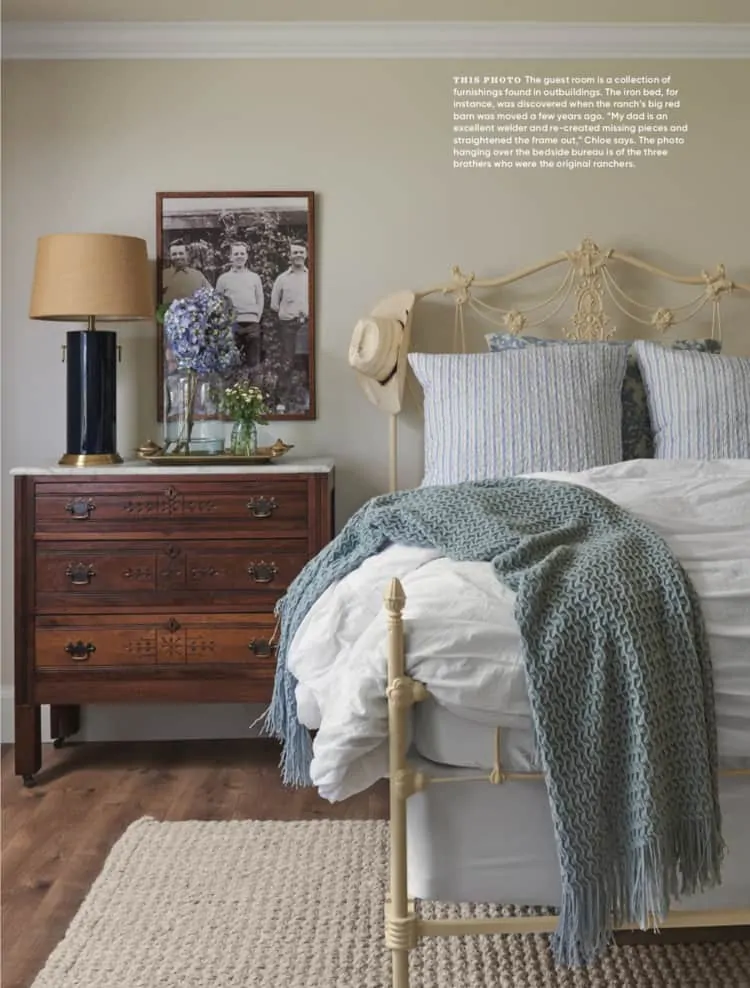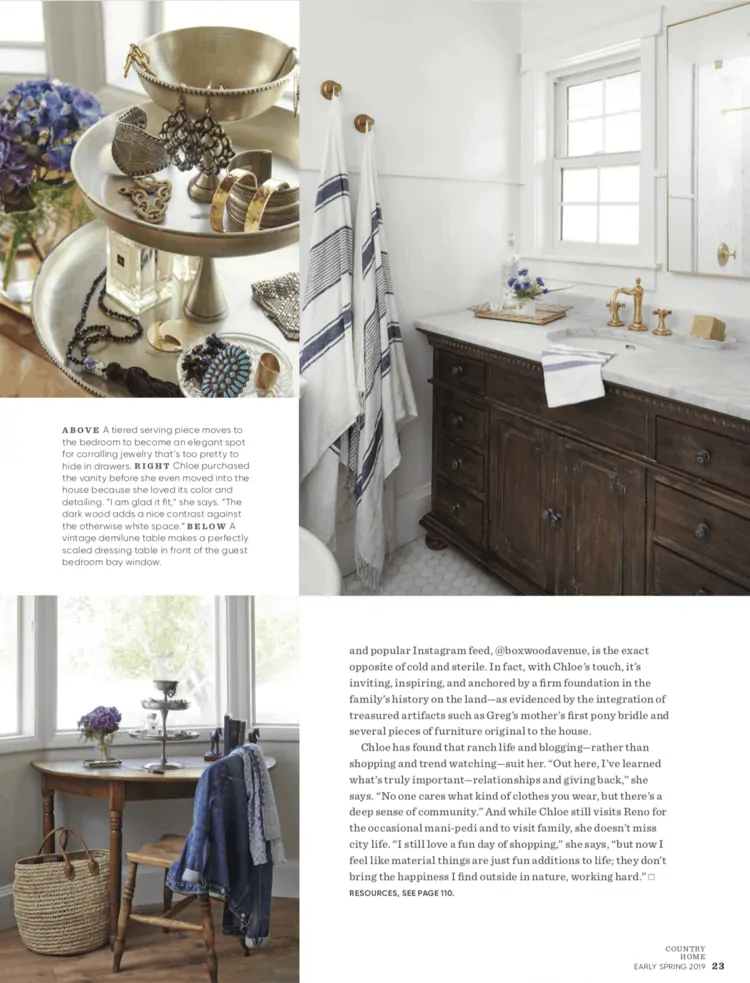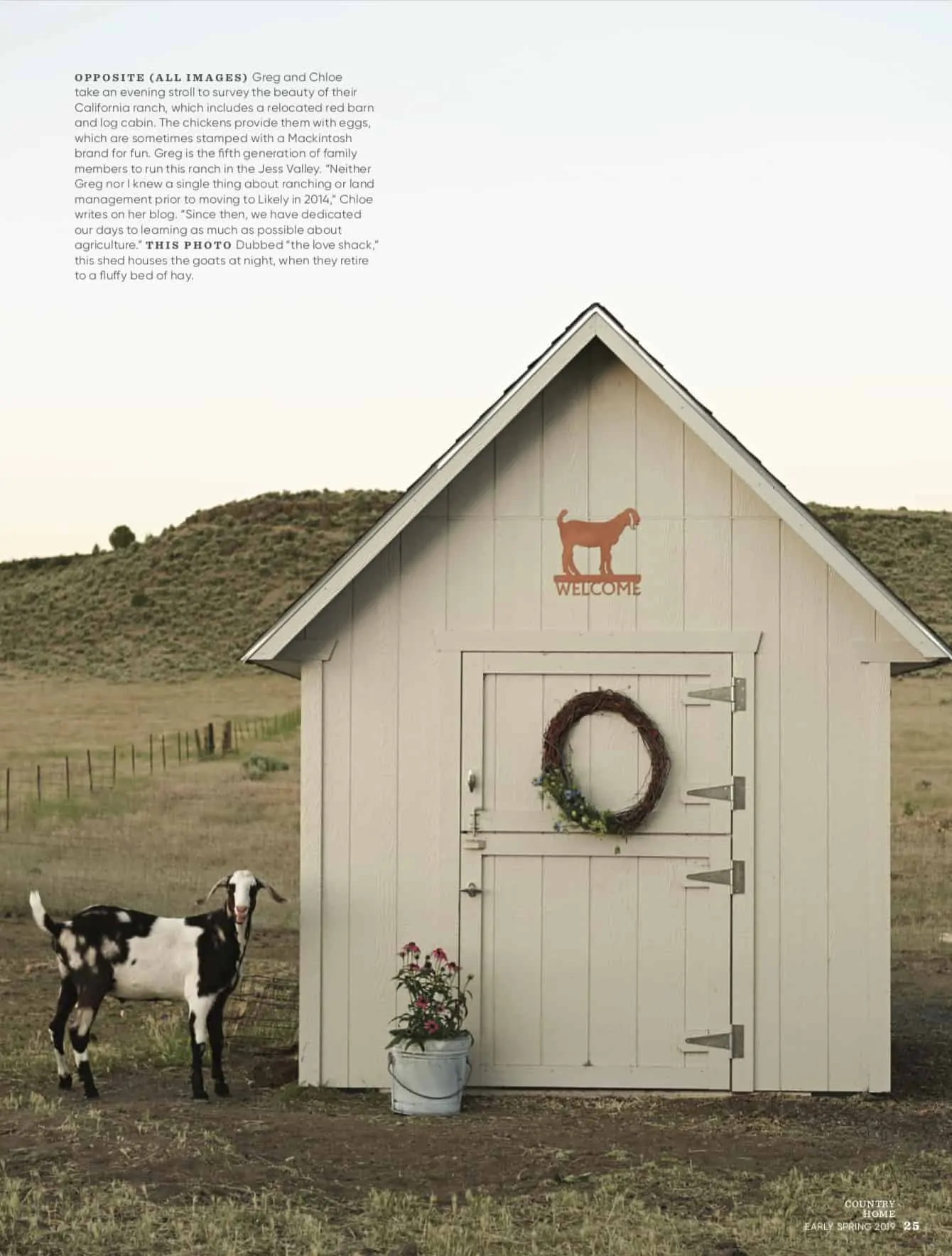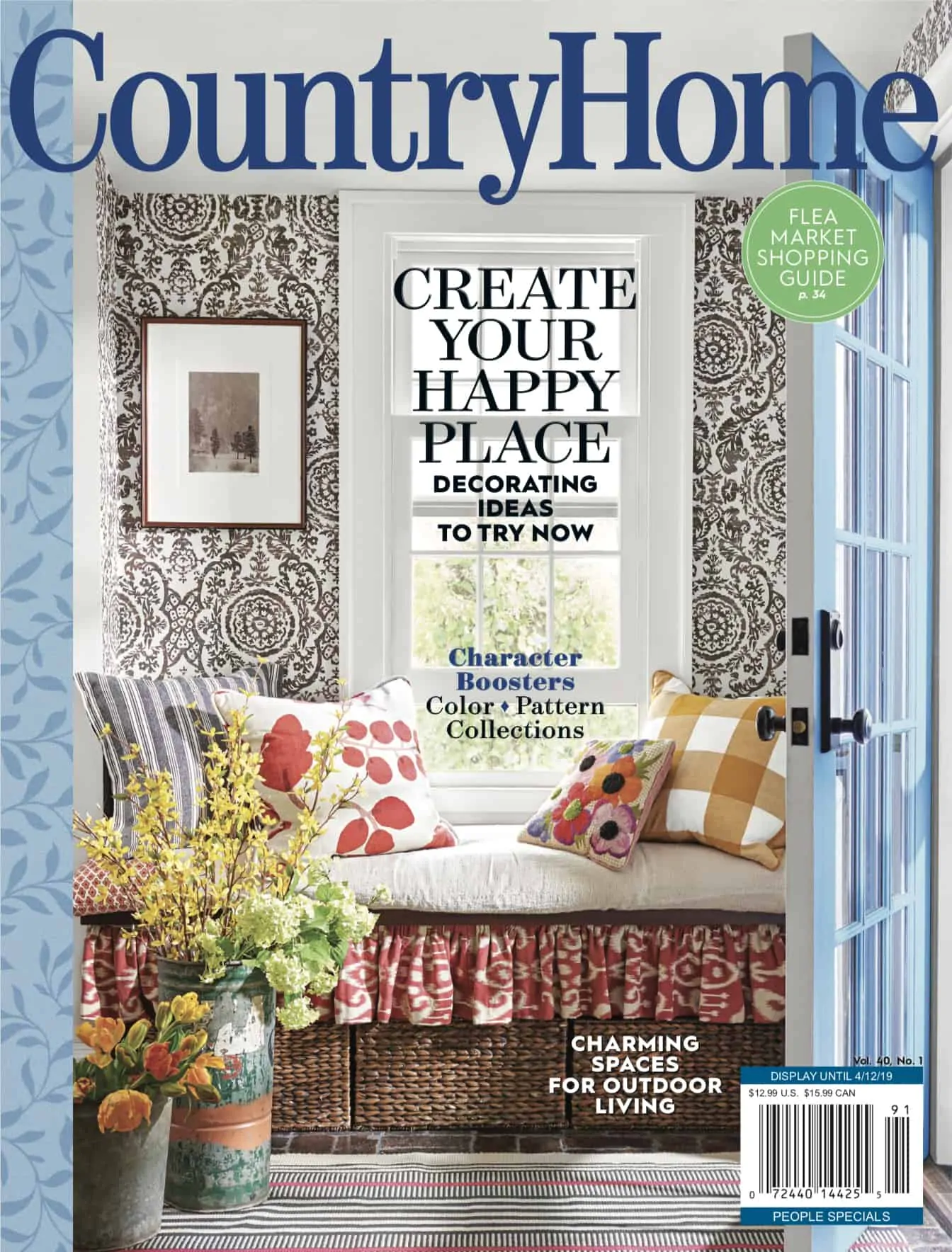 Reprinted with permission from Country Home® magazine. ©Early Spring 2019 Meredith Corporation. All rights reserved.