You know how you can just tell when someone's got the recipe for cool down to a science?  Well these girls have it for sure.  Coty & Mariah are the talented voices of Quirks + Twists, and they are here to share some cocktail deliciousness with us today!  Don't worry if you don't drink, because they've got so many great recipes in their repertoire, from healthy to indulgent, you've gotta book mark their blog.  Like right now.  While you're there, be sure to check out my guest posts, and learn how to do some shibori dyeing. In the mean time…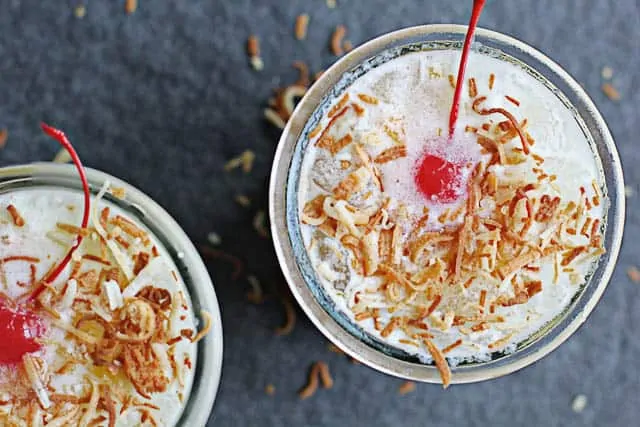 We are Coty and Mariah from Quirks and Twists and we are so excited to be back guest blogging for all of you lovely Boxwood Avenue readers!  We have worked with Chloe in the past (remember these doughnuts!?) and had such a great time, so when we decided to do round two, we were pretty pumped.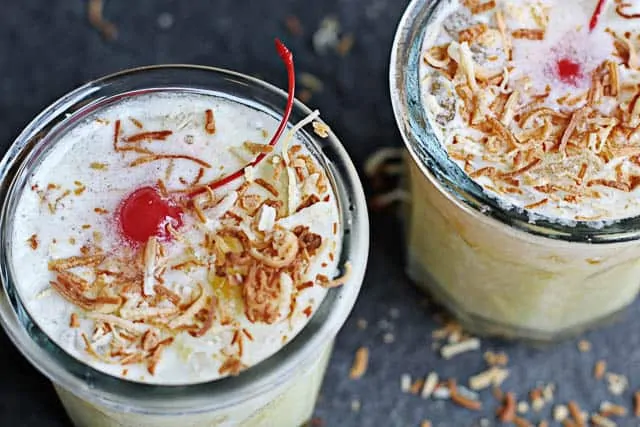 I just returned from a trip to St. Barts.  Going from the awful Midwest weather we had this winter to a tropical island was a shock to my system at first.  Luckily, I quickly rebounded once I got to the beach and a pina colada was promptly placed in my hand.  When Chris asked me what I wanted to do for the rest of the week, I was quick to answer, "This.  I want to do nothing but this. I want to think nothing but what beach we are going to for the day, which frozen cocktail I will sip on, and where we will eat dinner that evening."  Those were three "worries" that I had no problem dealing with.  So that is what we did.  It was one of the most unproductive weeks of my life, and I loved every minute of it.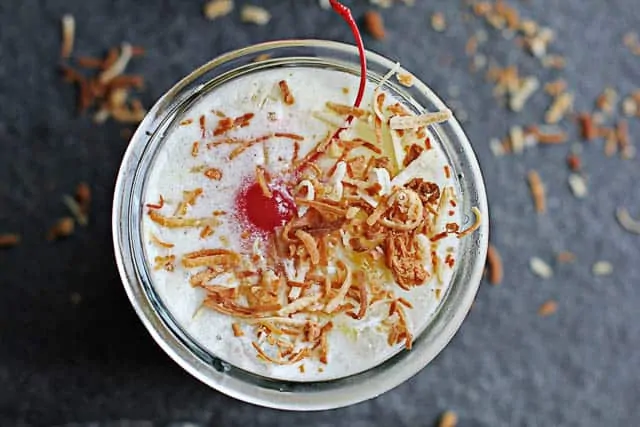 When Chloe asked us to do a cocktail recipe, I knew I wanted to bring some of the islands to Boxwood Avenue, so I decided to do a pina colada on the rocks.  I have always loved a good pina colada, but they do get a bad rap for being sugary.  This pina colada cuts out some of the sweetness and is quick to make (no blender!).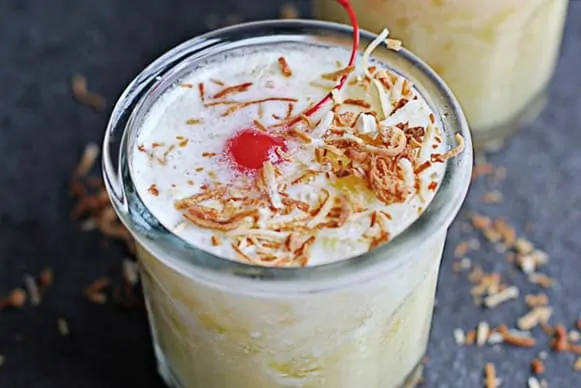 A little pina colada 101: Use light rum.  I know, I know, I like dark rum better too, but it's too strong and masks the pineapple and coconut flavors.  You're also going to want to buy a can of Coco Lopez cream of coconut.  You can find this at most grocers.  Do not try to use coconut milk (it's too thin) or coconut cream (it's not sweetened).  Stick with the cream of coconut, and try really hard to make it Coco Lopez.  The other brands taste like suntan lotion.  For the rest, just follow the recipe below.  Before you know it, you'll be on a mini vacation of your own.
Pina Colada On The RockS
1 1/2 oz. light rum
4 oz pineapple juice
2 oz cream of coconut
1/2 cup fresh, muddled pineapple
crushed ice
optional garnish: toasted coconut and maraschino cherries
Serves 2: Muddle the pineapple by placing it in a glass and using a wooden spoon to smash. Pour into a martini shaker.
Add the rum, pineapple juice, and cream of coconut to the shaker. (Use a jigger to measure out the ingredients). Shake well.
Pour over crushed ice and garnish with toasted coconut and a maraschino cherry.
*Note: to toast coconut, simply spread 1/4 cup of shredded coconut on a baking pan. Toast at 350 degrees for about 3-5 minutes or until browned. Warning! Keep a close eye on it because it will burn quickly!
You won't be disappointed with these ladies instagram, pinterest, or Facebook!
What's your favorite way to lighten up a cocktail?  Share in the comments below!  Don't forget to like, comment, & share!