Strawberry-Thyme Champagne Cocktail
This post may contain affiliate links, please read my disclosure policy.
Strawberry & champagne is a wonderful classic flavor combination perfect for brunch or celebrations.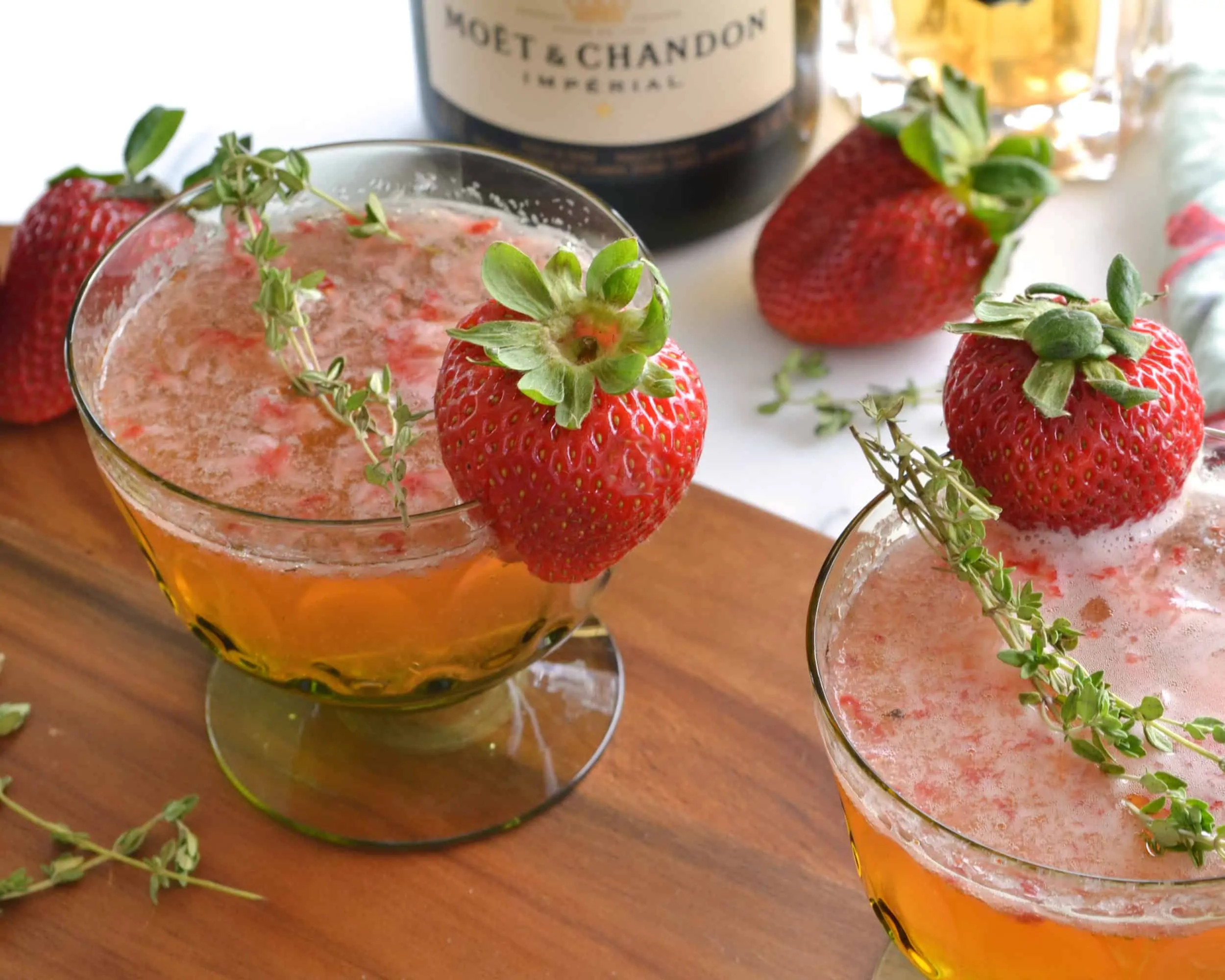 ---
Strawberry-Thyme Champagne Cocktail
---
Ingredients:
1 bottle of champagne (I prefer extra brut)
a handful of strawberries
5-10 sprigs of fresh thyme
1.5 oz. saint germain
1.5 oz thyme infused simple syrup
Directions:
Begin making thyme infused simple syrup by dissolving 1 part sugar into 1 part water on your stovetop.  Once the sugar is dissolved, add in the thyme, and allow to just barely simmer for at least 10 minutes.  The longer you let the thyme simmer, the more infused the simple syrup will be!
Pour into a glass jar and allow to cool. You will have left over syrup for later use.
In a cocktail shaker, muddle 3-4 strawberries, then add saint germain and simple syrup, shake well over ice and pour into a chilled glass.
Top with champagne, garnish, and enjoy! Serves 4-5 (or 1), depending on your serving sizes.