I write this as I'm sitting on my best friend's couch, and have to laugh, because she is really the one who taught me how to make a cocktail. Before, I just figured only bartenders could come up with boozy recipe – but she introduced me to all the ways of cocktail making.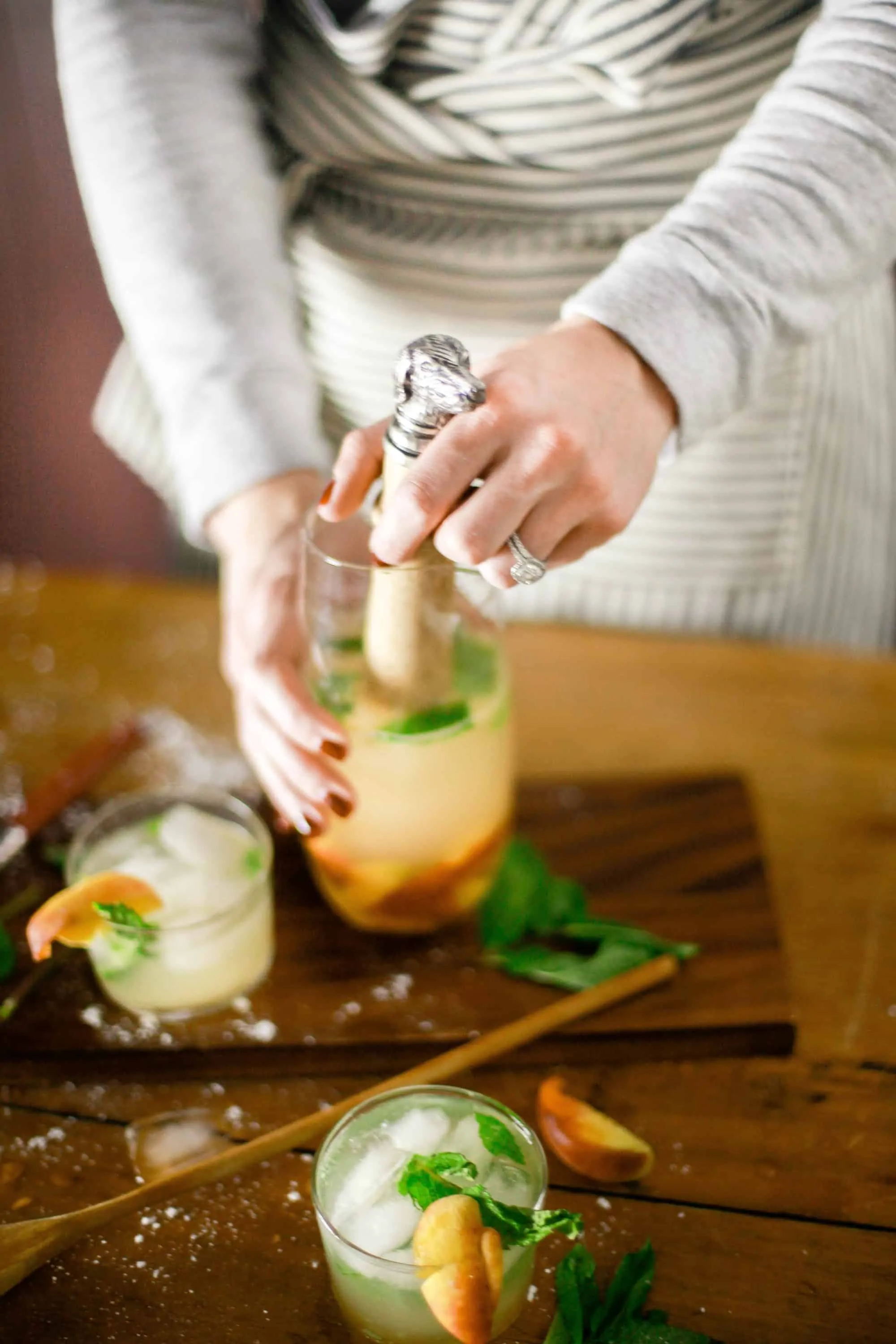 Turns out though, anyone can make a cocktail. Imagine that! You can make a cocktail with pretty much anything – a little sweet, a little sour, some fresh fruit, and your favorite libation, you really can't go wrong.
Katie and I spent a summer drinking nothing but mojitos – we mastered the art, and by the end of the summer we were drinking anything and everything with mint and rum (we love Mint Juleps, too!)
This recipe subs out lime juice for fresh peach juice, but would be great with both. I like using extra ripe peaches to get the most juice out of the fruit. Make sure you muddle like crazy with extra mint, this cocktail is refreshing and light!
Peach Mojito
1/4 cup confectioner's sugar (more if you prefer a sweet cocktail)
3-4 peaches, very ripe
1 cup light rum
16 oz (approximate) soda water
Large handful of mint
Muddle 1/4 cup confectioner's sugar with mint & sliced peaches until the sugar dissolves. Add in rum and muddle until thoroughly combined.
Top with crushed ice and club soda. If you prefer a sweeter cocktail, stir in a bit more sugar until dissolved.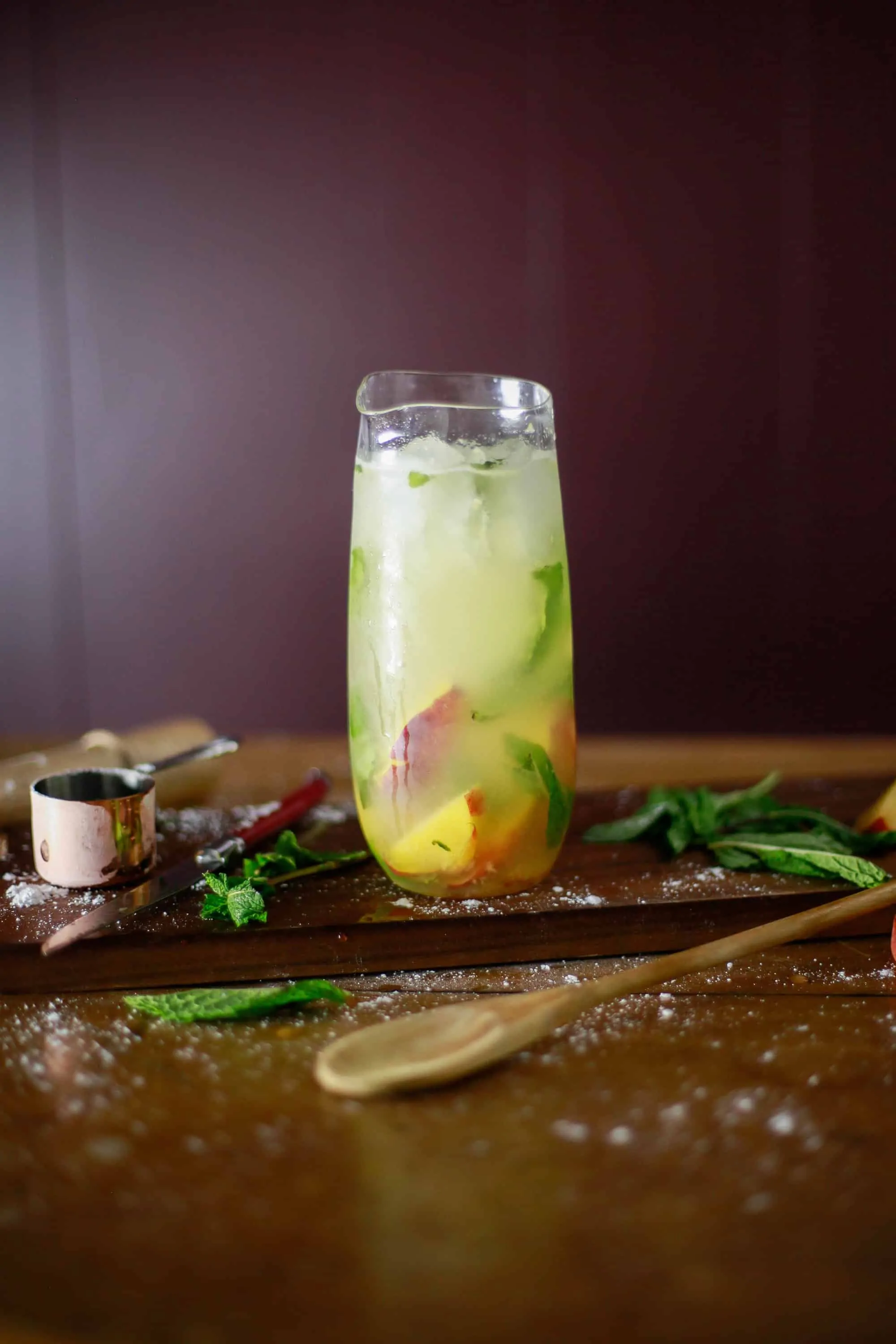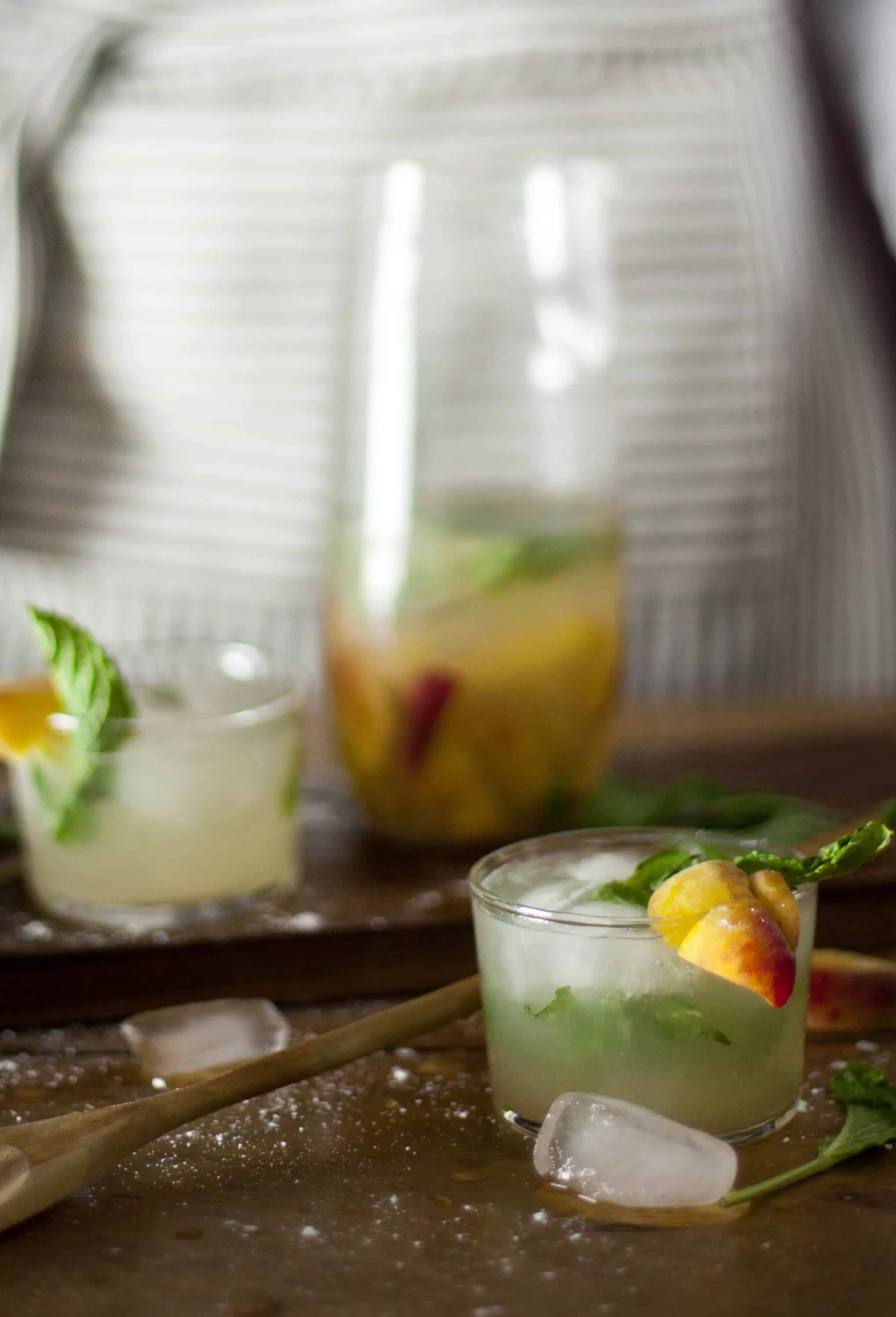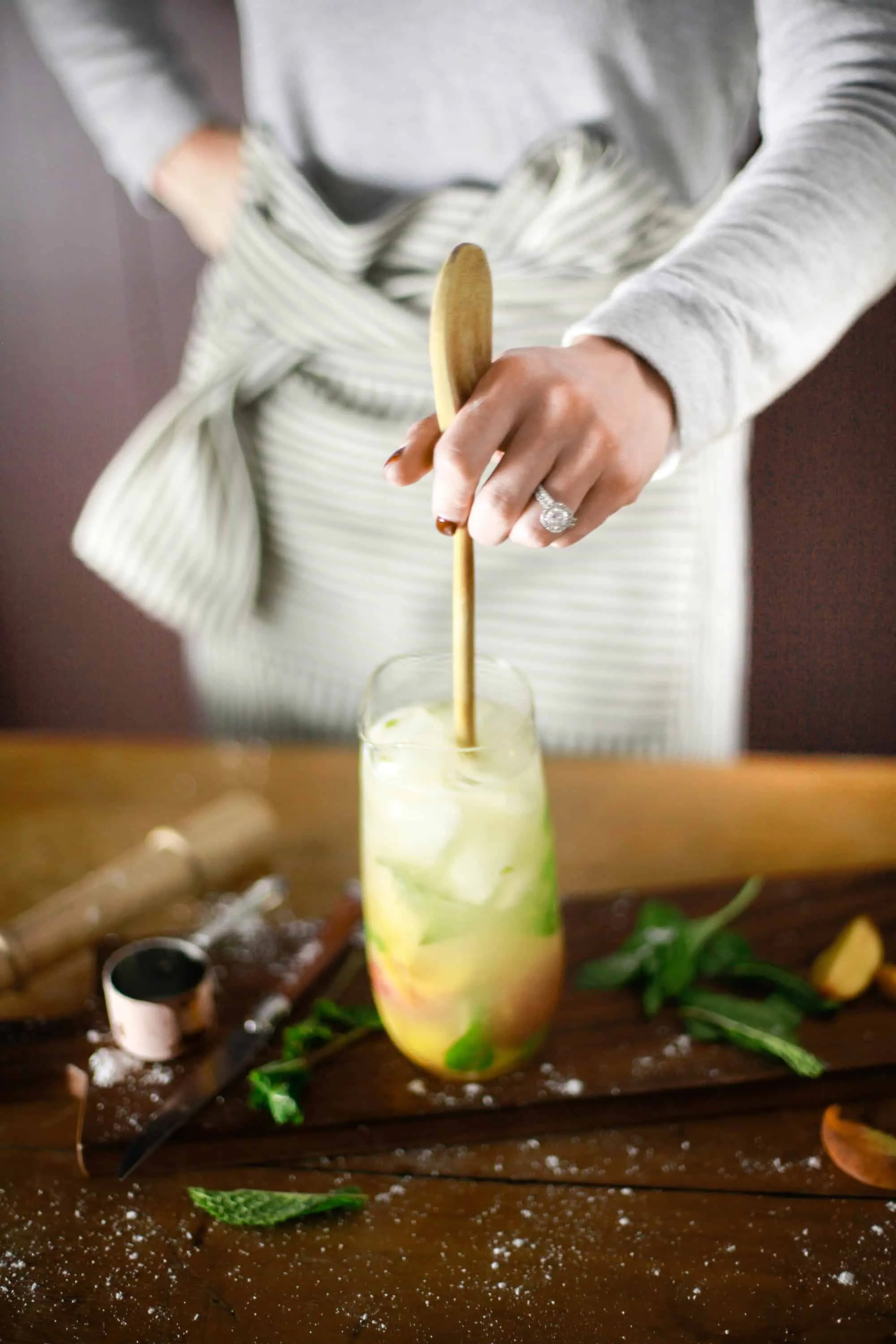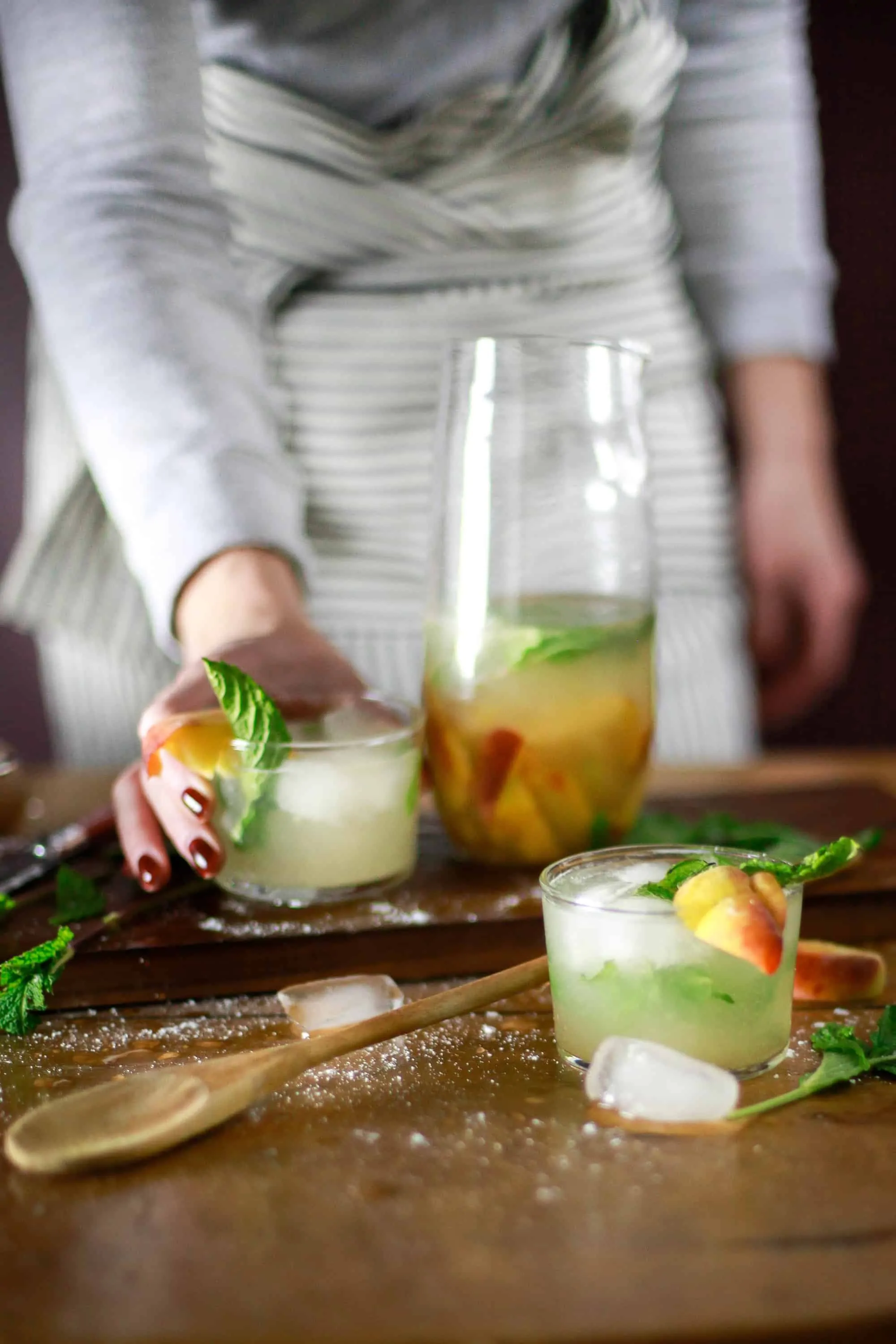 Rachel L'Antigua Photography
---