There are thousands of shades of white paint, and picking the perfect one can seem daunting. This is my go-to color, and used throughout our home.
wall: peignoir by farrow & ball | trim: bistro white by valspar
One of the many tasks of living outside of a city, is that you've really got to be good at preparing. Something that doesn't come natural to me. I am definitely not a grocery list kind of girl. I'm more of a go to the grocery store with no plan, then park my cart in the middle of an aisle while browsing Pinterest for a dinner idea, kind of girl.
So before we began painting our wood paneling – to tide us over until we remodeled – I did a little bit of pre-planning. I searched and read all about white – the different shades of white, my favorite designer's favorite shades of white, and so on. I knew I wanted something fresh and clean, and I didn't want blue undertones, but I didn't want cream either. Just a true, versatile, white.
After reading many articles online, I decided that Bistro White by Valspar would be the perfect shade for our home. While there are thousands of different shades of white, I really liked the warmth of Bistro White without it being yellow or creamy.
Initially we went to Home Depot to purchase the paint; however, they only sell Behr products. I knew that they would be able to color match for us, but when I asked for "Bristo White", they were unable to find the color. I was upset because I had read so many good things about Bristo White, and had my heart set on it. It wasn't until the gal had spent 15 minutes searching for the color that I realized I had misread Bistro as "Bristo". Luckily she laughed along with me, and then color matched the paint.
We purchased two five-gallon buckets and used it to cover up the orange wood paneling in our living room. We used 2 coats, and it made such a big difference. I really loved the color and was happy with it, so when we officially remodeled our home, I continued to use the paint color throughout our house. Our kitchen, base boards, trim, walls…everything is painted with Bistro White.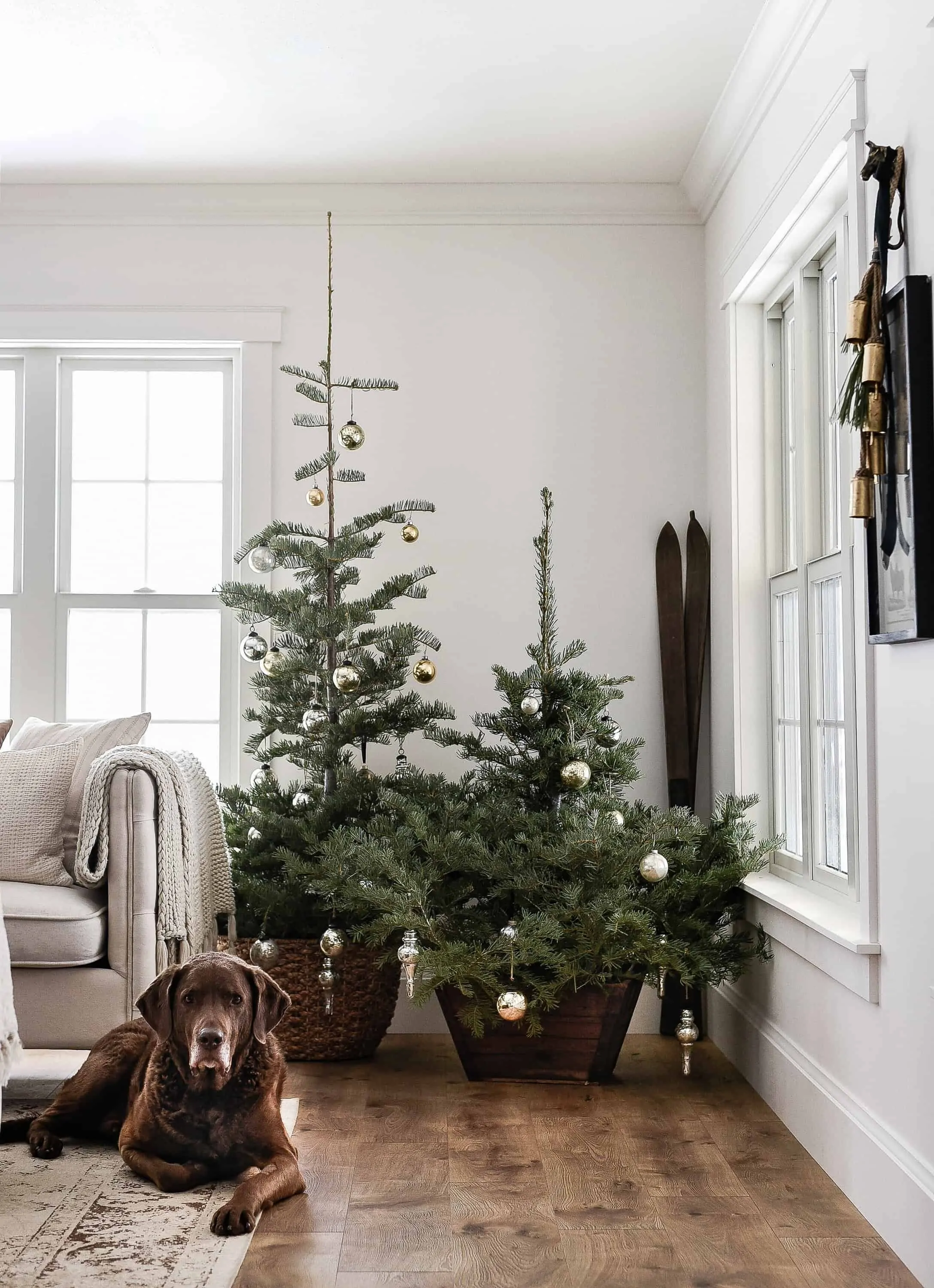 walls, trim, ceiling: bistro white by valspar
I have also read wonderful things about Decorator's White by BM, Cornforth White & Pointing by Farrow and Ball, and Swiss Coffee by Behr, but I have yet to try those out because I have been so happy with the versatility of Bistro White. It is warm, but not yellow. It is truly white, but does not appear stark. And it lacks blue undertones which I feel are uninviting.
If you are searching for the perfect shade of white, I wish you luck. There is truly no such thing as "perfect", just what works for you and your family. We are very happy with Bistro White, and I think you will love it in your home as well!
---
here are some great articles debating every kind of shade imaginable.
---
subscribe to boxwood avenue
---