Training Your Flowering Shrubs to be Trees (and Major Garden Inspiration)
This post may contain affiliate links, please read my disclosure policy.
The fact that I'm writing "how to train your bushes" is really cracking me up. Call me immature.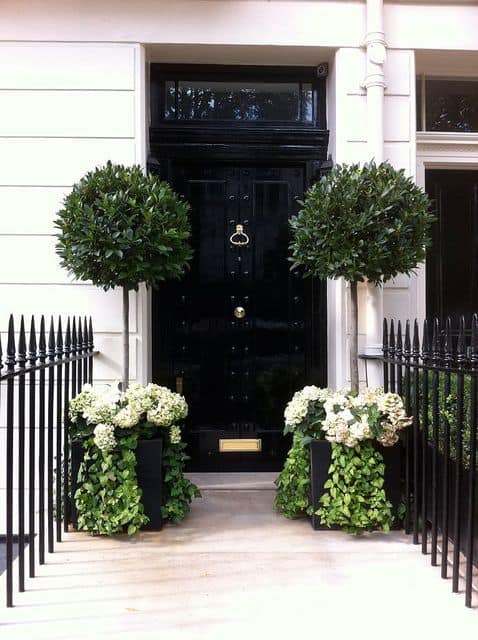 Howard Sanderson Gardening
I picture myself with a baggie of treats, telling my bushes, "sit. Stay. Roll over. GROW! Okay, good. Good bush." Then moving on to the next. The fact of the matter though, is that this is very serious and beautiful business. A flowering shrub "tree" makes for one heck of a garden statement, and guess what? It's VERY easy to do! (It just takes some patience). I'm very bad at having patience.
So you want to turn your bush into a tree? I applaud you. Bushes and shrubs can be pesky little guys who like to grow into giant balls like unkempt Old English Sheep Dogs, but we want show quality here, so that's why we will train them. Train them to be beautiful show bushes that win awards and such.
How to Train Flowering Bushes
Step 1: Select your plant carefully. You're going to want to buy a slightly mature plant – let's say, 2-3 years old. But not just any two or three year old will do. To save you some time, pick a plant that has one center 'stem' at the base that is obviously thicker and sturdier than any other stem. This stem is going to serve as your trunk, so you want it to be nice and thick, and straight.
Step 2: Use shears to trim any stems other than your 'trunk' at the base of the plant. This can seem scary, and your bush is going to look quite naked, cold, and scared at first. Don't worry – feed her, and she will grow. Lastly, cut the tip top stem at the tallest part of the bush right above the second to last set of leaves. This is going to tell the bush, "stop growing up, and start growing out!" Sort of like my waistline during the holidays.
Step 3: Trim any shoots of growth on the trunk, stopping about 2 feet from the base. Pruning your bush into a tree will send all of the plant's energy into the top of the tree. You'll be amazed at how much it will grow now that all of the nutrients it receives can go straight to the top!
Step 4: Now it's time to plant. You know the drill: dig deep and wide, add some soil amendment if needed, fill the hole with nutrient rich soil, feed her with some plant food and water. But you're not done yet, now you need your heeling stick, I mean tree training stick. A plant stake in layman terms. Stick it straight into the ground about two inches away from the 'trunk', then use some landscaping tape to secure the trunk and the stake to form a bond of two trunks. This is how the magic happens ;)
Step 5: Prune as needed to continue to train the shrub into a tree! You can try planting flowers at the base to add some extra drama mama, low growing roses would work, but don't let them grow higher than where the trunk meets the 'tree'. As your tree grows, you may need to loosen the tape to allow the trunk to fill out.
As if you needed any more convincing… Some beautiful inspiration: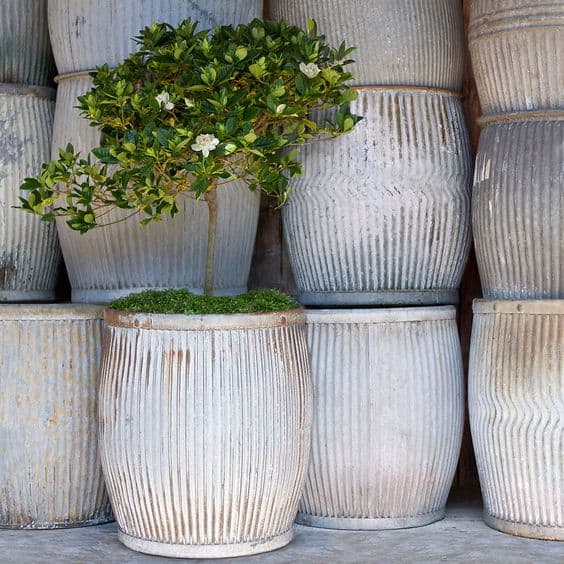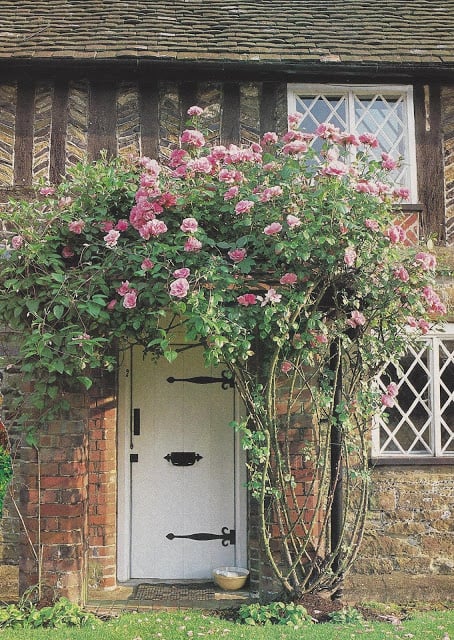 An English Garden from Victoria Magazine / The Charm of Home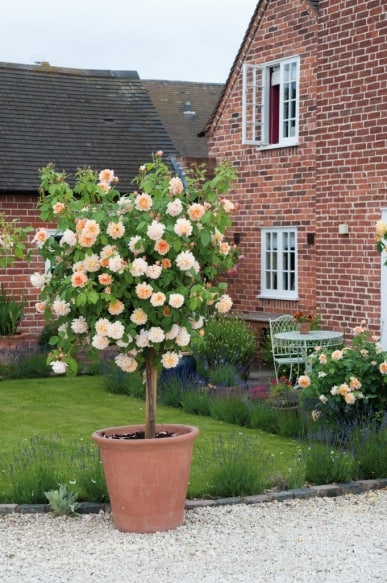 Purchase tree roses from David Austin Roses
Sourced from Houzz | Cindi Carter | Stephanie Wiley Photography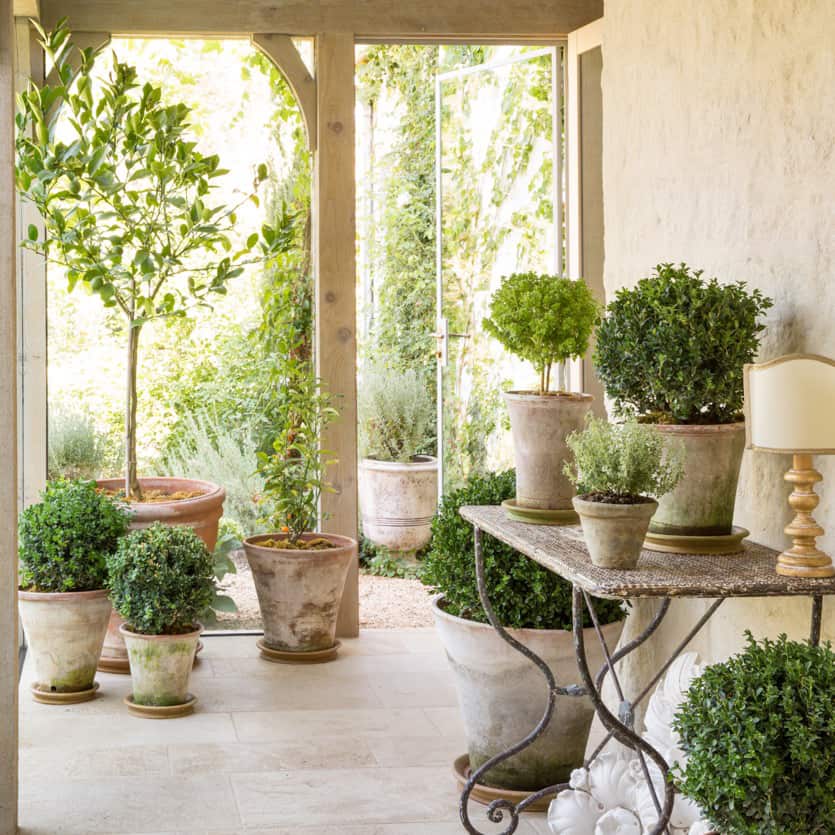 This beautiful image is from Brooke & Steve Gannetti of Giannetti Homes and Velvet & Linen.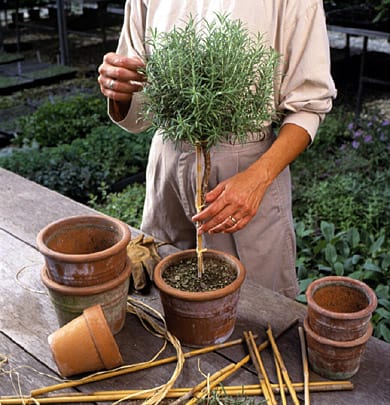 How to make a topiary like this from Better Homes & Gardens. A great step by step tutorial!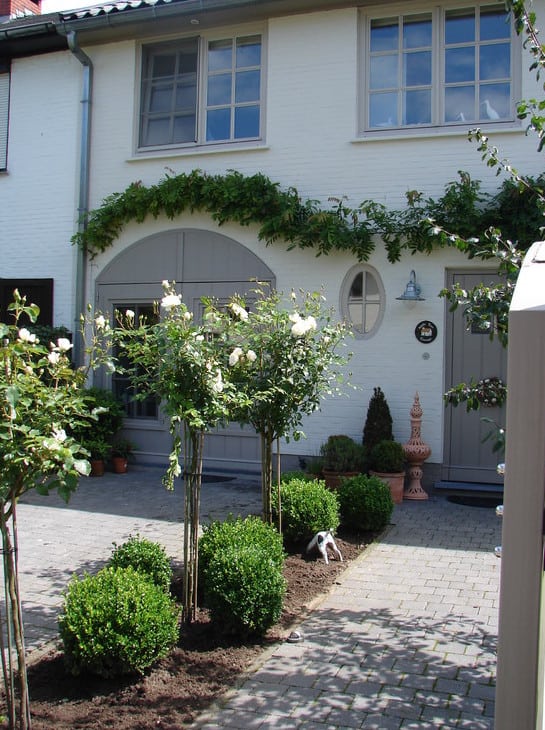 Sourced from Houzz | Design by Gregory Lens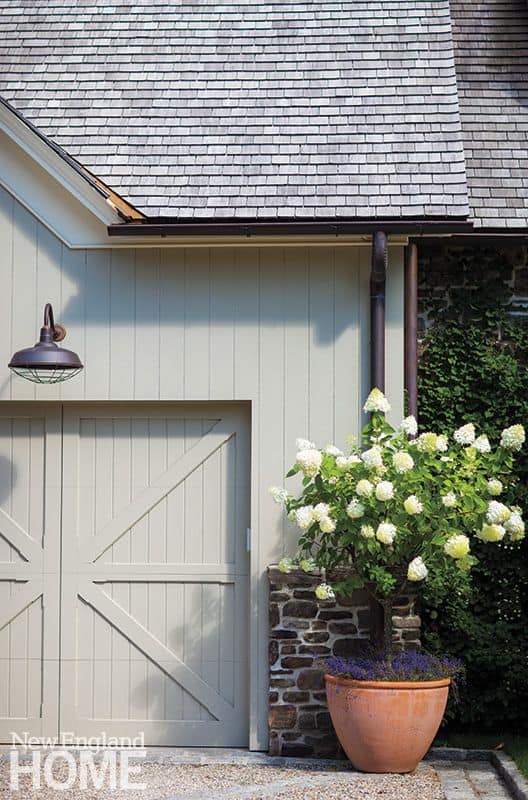 A lovely hydrangea topiary bush from New England Home Mag | John Bessler Photography
Do you have any experience with topiaries? I'd love to hear your tips!