How to Plant: Stunning Flower Pot Ideas for Summer
This post may contain affiliate links, please read my disclosure policy.
Follow this simple formula to create beautiful summer flower pots! These easy tips will help you create flower pots for your front porch and provide you with large flower pot ideas!
If you want to plant beautiful flower pots this summer, you will really enjoy these ideas for any type of flowers. You'll learn how to plant a beautiful floral arrangement for your summer flower planters!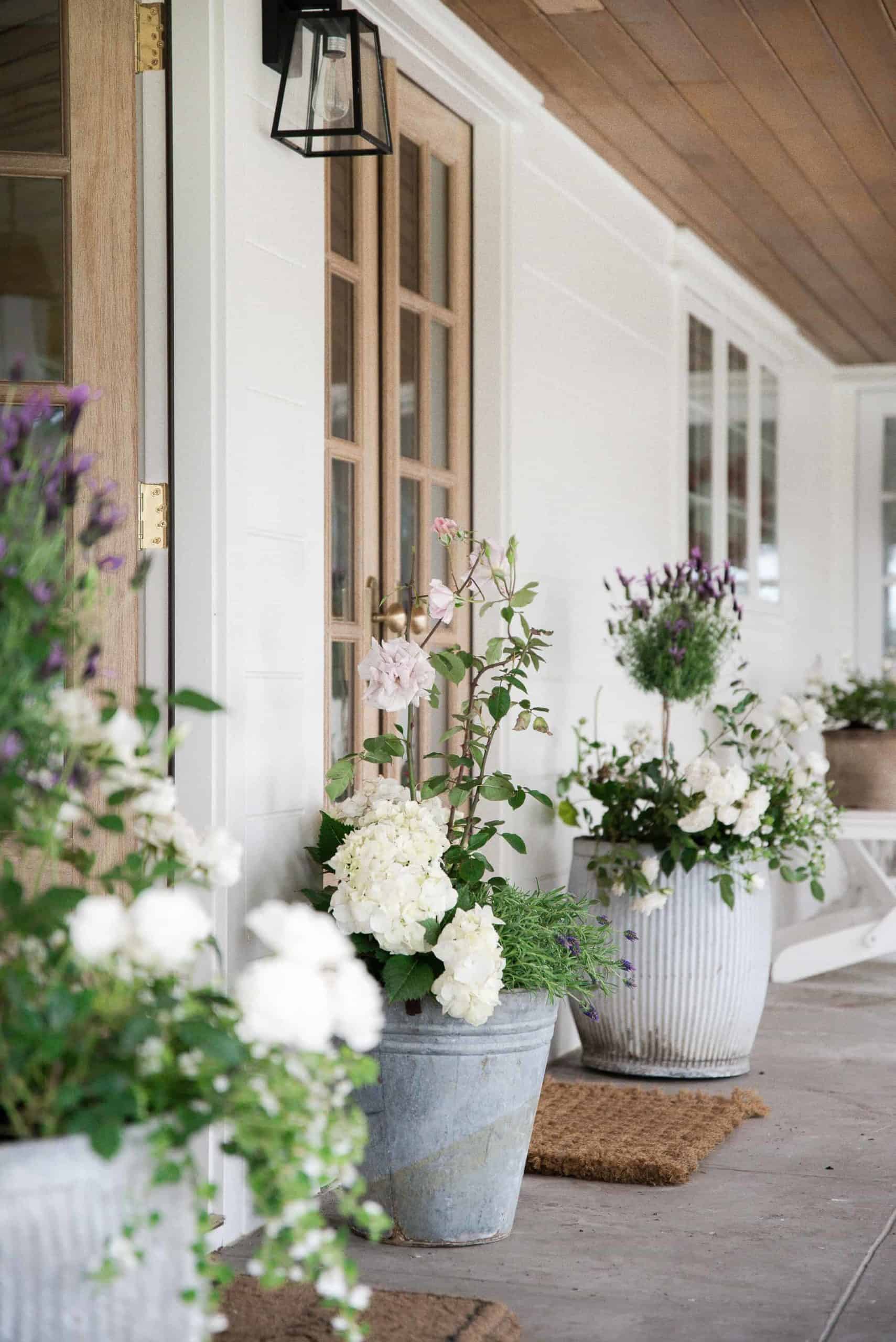 Flower Pot Ideas for Summer
Every year I look forward to planting my summer flowers. For nearly the past 10 years it has been one of my very favorite times of the year. Living in a colder climate means that winters create a very bare landscape, and when spring arrives, it's a huge breath of fresh air to begin seeing everything come to life around me.
I have developed a bit of a system when it comes to planting my summer flower pots, and I thought I might share it with you today to inspire you this season!
Here is a link to the planter I've used – I found mine at High Point market in North Carolina and had it shipped home. If you have antique stores near you, you will probably have better luck finding them at a more affordable price. You could also make your own DIY distressed galvanized buckets!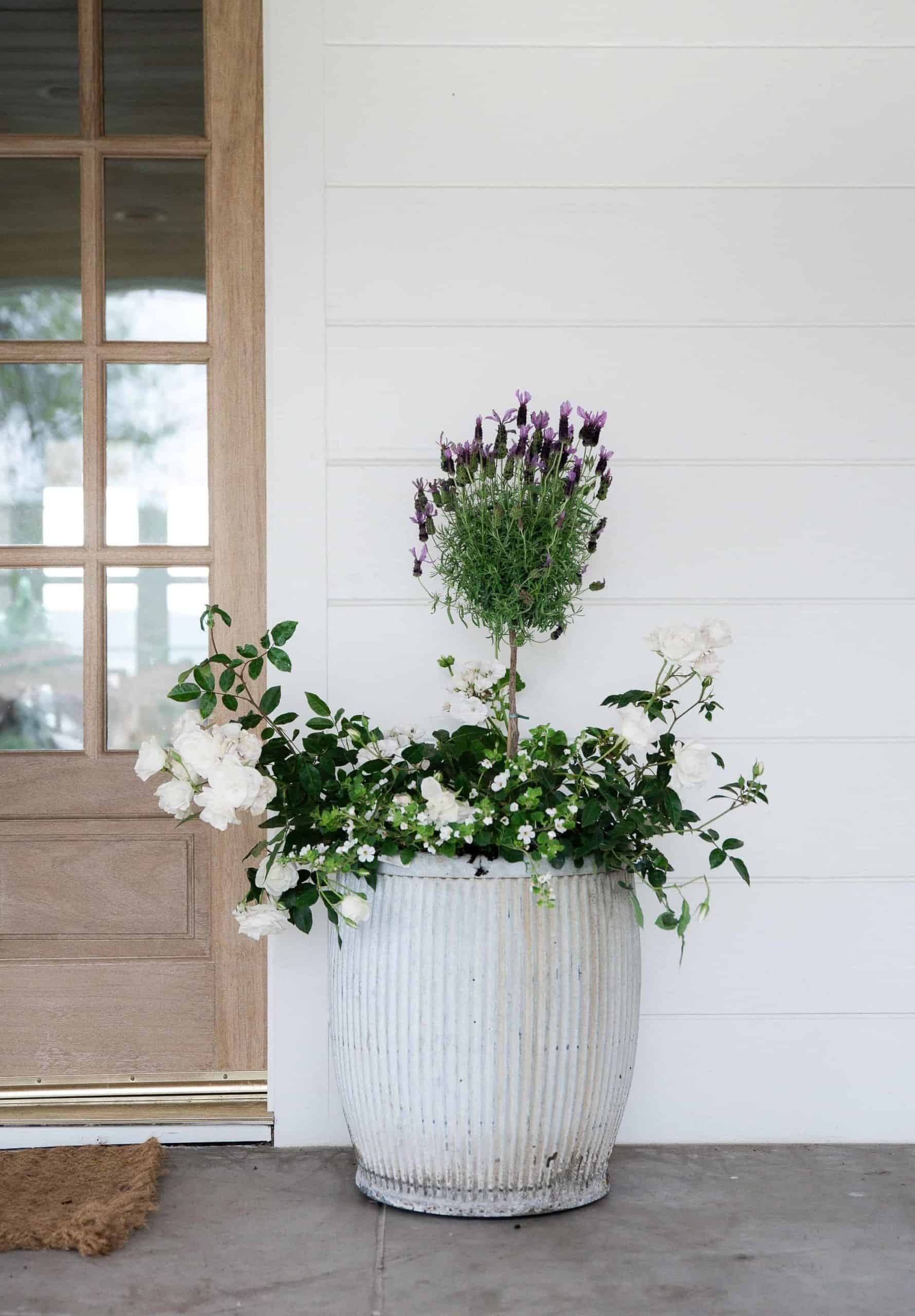 How to Plant A Summer Flower Pot
Start with 1 tall growing statement flower.

This can be a large Hydrangea, Dahlia, Geranium, tall flowering plant, or even a wispy grass variety. Plant this in the center of the pot (towards the back center if the flower pot will sit against a wall), make sure the pot is about double the diameter of this plant allowing for the addition of other plants at the base.

Plant 3-4 accent flowers or plants at the base of your statement flower (one directly in front & back, and one to either side of the large plant). Try a young lavender plant, begonia, or geranium. You want these plants to be about half the height of the statement plant.
Finish off the summer flower pot by adding small flowering plants or greenery in the sparse areas of the flower pot (generally in-between the 3 accent plants). I love using trailing plants and ground cover here so that as it grows, the flowers drape over the pot. Verbena, Bacopa, and Lobelia are all great options!

Water well and feed as needed.

Enjoy your summer flower pot all season long!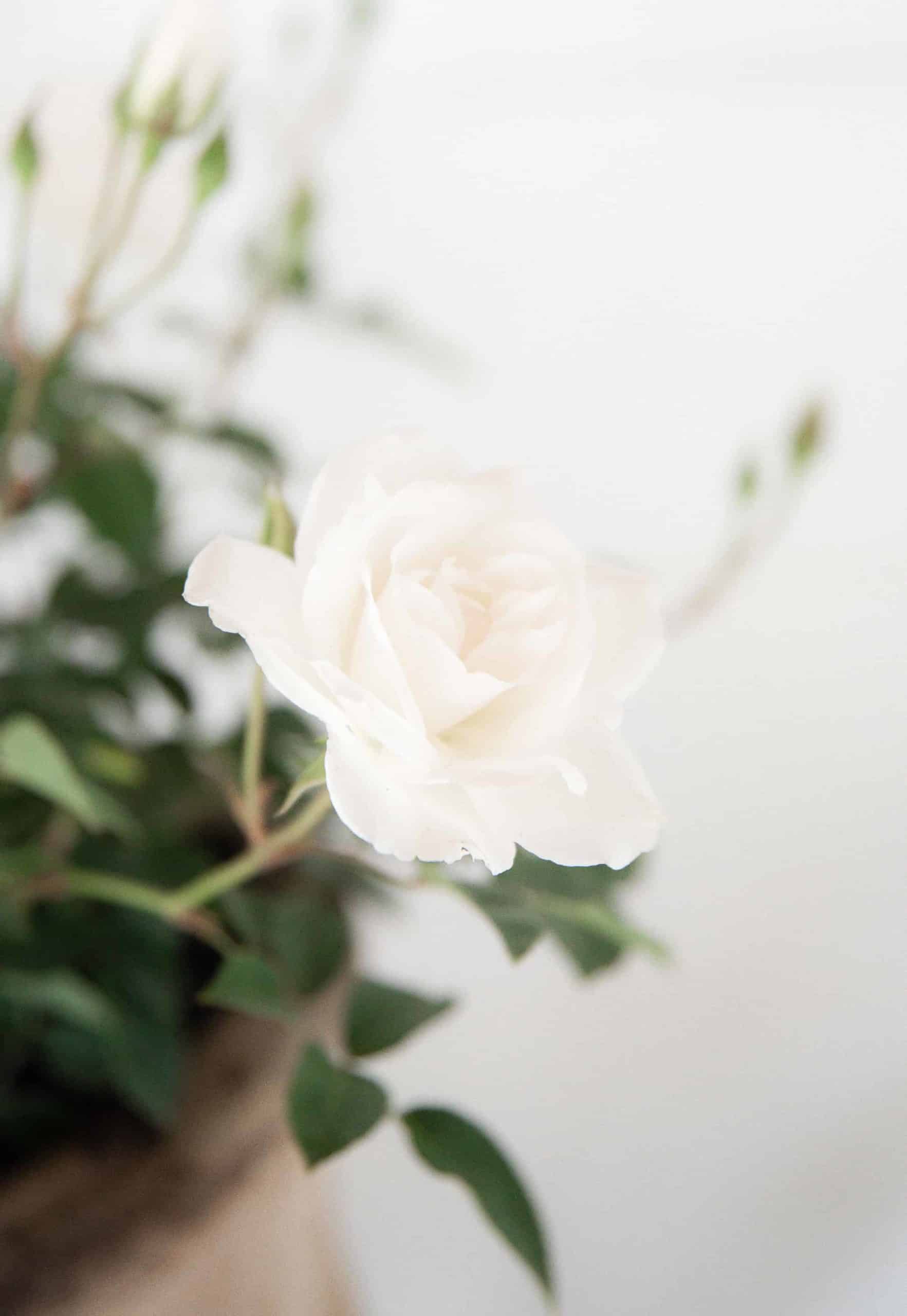 Tips for Keeping Flower Summer Pots Beautiful All Season
Make sure to feed a few times throughout the season with appropriate plant food.

This makes a huge difference in the abundance of your flowers! However, avoid over feeding or feeding an incorrect plant food for the flower variety in the pot.

Dead head as the plants blossom.

Once the plants have put on their show, pinch off the dead flower to encourage the plant to continue to produce!

Water appropriately!

Under-watering and over-watering are detrimental to plant health. If you are going on vacation, you can use self watering tools to make sure your plant drinks while you are gone.

Select the correct planter.

Be sure to check the plant information tag to determine how large of a planter you'll need. Remember, plants grow! So selecting a flower pot that allows growth is important. Also, be sure that the planter has adequate drainage for the plants (you can always drill a hole in the bottom if needed).
Subscribe to my YouTube channel for more design inspiration!
---
Favorite Planters

Favorite Garden Supplies

Love gardening? You might enjoy reading about how to grow peonies or start spring seedlings indoors!