Amazon Things You Need Recommended By My Besties
This post may contain affiliate links, please read my disclosure policy.
We all have some Amazon favorites don't we? These are the best things to buy on Amazon according to my besties!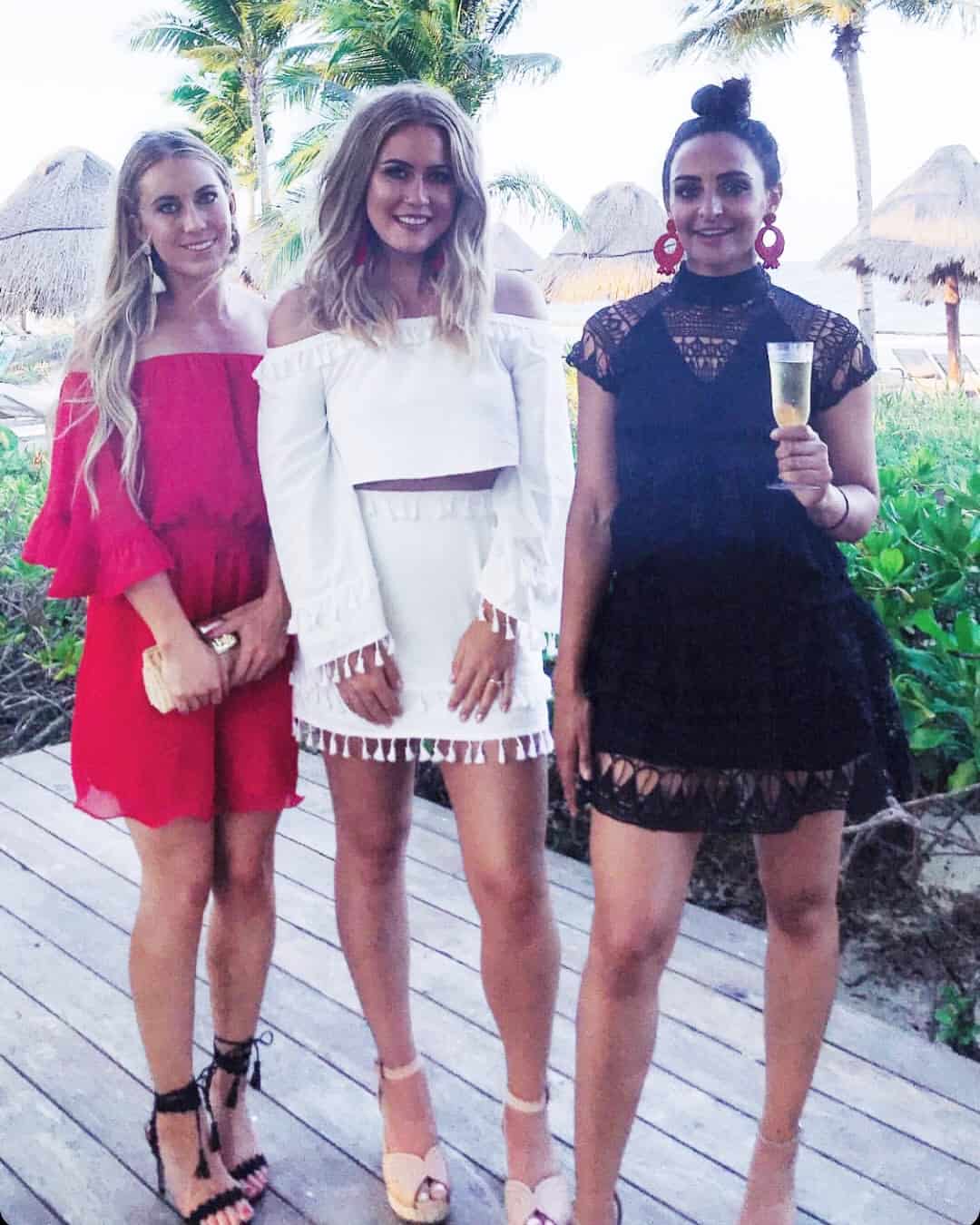 Since I started blogging, Katie and Tara have piped in many times with recipes and products that they love!
Katie's Secret Sangria is always the top post on my blog during the holidays. If you've ever tried it, you KNOW how delicious it is!
When I started sharing some of my favorite products on Instagram and my blog, they both wanted to chime in and share some of their favorites! We are always sharing amazing products with each other, and wanted to spread the love with you guys too!
Tara is all about clean beauty and working out, and Katie is about to have her first baby, so she has been doing lots of research on the best pregnancy and prenatal products.
We hope you enjoy shopping our "life changing" products!
The Best Things to buy on Amazon
---
Katie's Beauty
---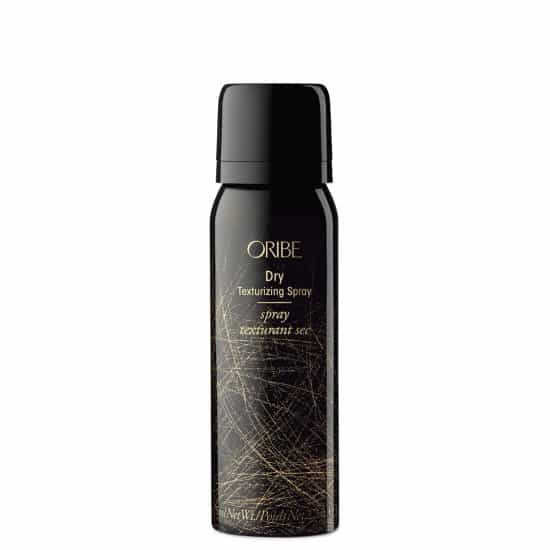 Katie's hair is naturally curly hair and gets frizzy, she doesn't like to use hairspray, but this gives her a nice beauty wave. It makes your hair look tousled, yet super soft!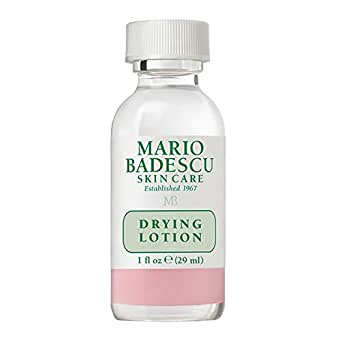 Katie loves the drying lotion and the silver powder from Mario Badescu. It lasts FOREVER, and isn't expensive. The silver powder gets rid of pores and blackheads!! With SPF in the summer, the silver powder extracts all the oil! Katie doesn't get acne, but sometimes has a breakout or two and loves the drying lotion to get rid of any acne.
These are so inexpensive and my face has never been smoother! These sponges come solid, and when wet they become squishy. You can use them on all skin types, and are plant based!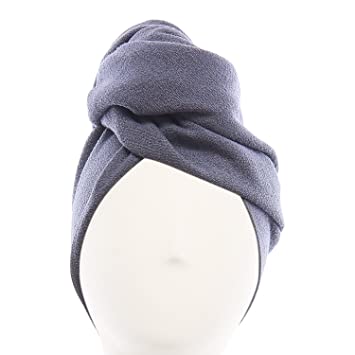 When you have curly, thick, frizzy hair or even thin hair, this towel helps dry hair quickly! Put your product on first, then tie this towel into your hair for it to set. When you use it, it cut the blow dry time in more than half! Bonus: it's thin and non-bulky.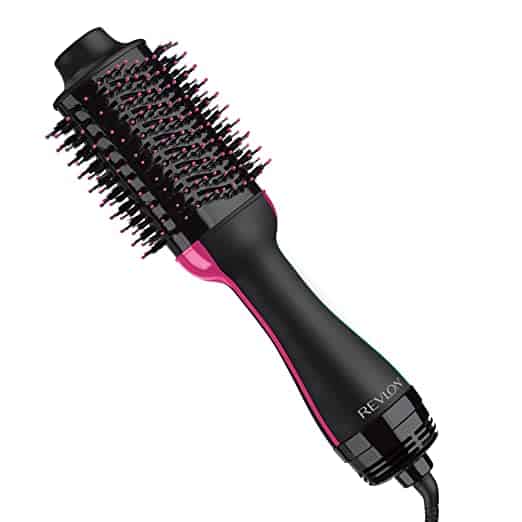 The three of us can confirm, this product is life changing!!!! It's truly a miracle worker on hair, and anyone that has ever used it agrees with us!
---
Tara's Beauty
---

Anything Suki brand – she says it's so valuable she doesn't even travel with it because she doesn't want a drop to spill! She loves anything by this brand especially the oils and the cleanser.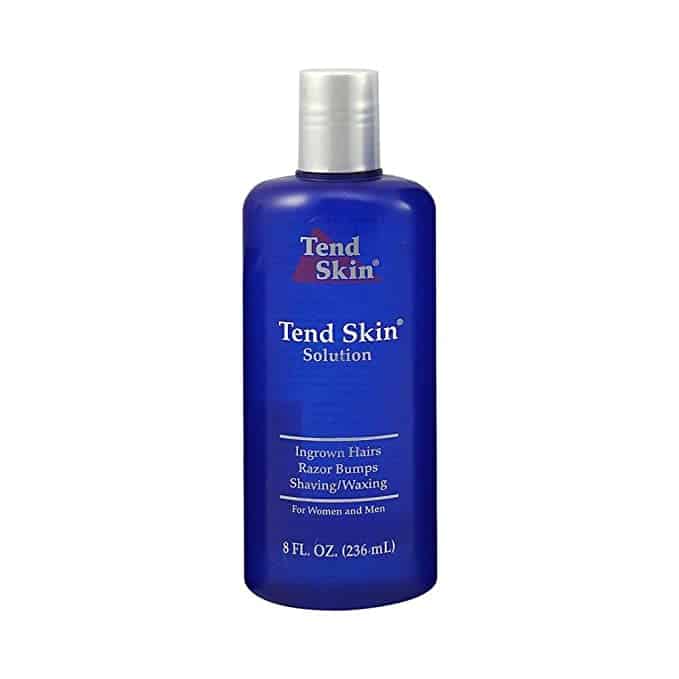 This lotion helped cure her rough and dry skin, it makes it super smooth. If you have those little white bumps, razor burn, or ingrown hair – this will smooth it all! The only drawback is that it has an alcohol smell.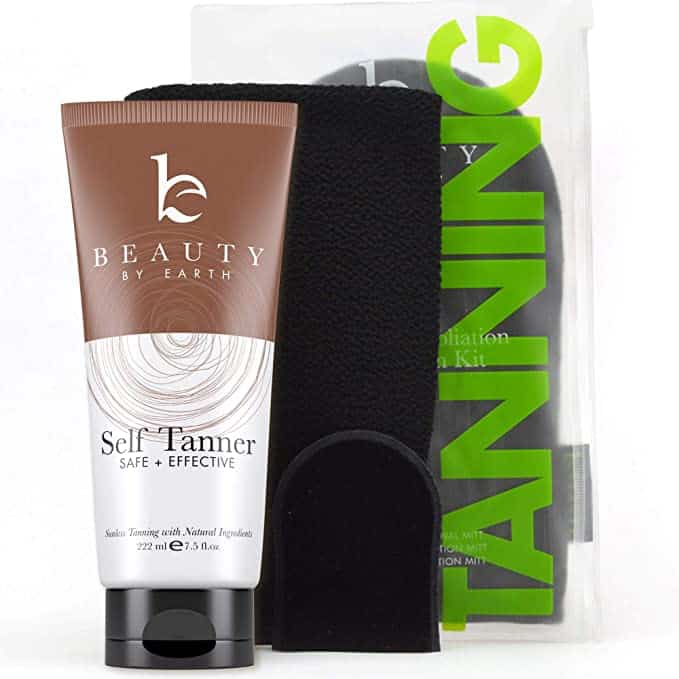 This self tanner is clean and doesn't turn orange. You leave it on overnight and wash it off in the morning. Tara usually does the all organic spray tans, and this looks almost identical to the expensive spray tans she gets.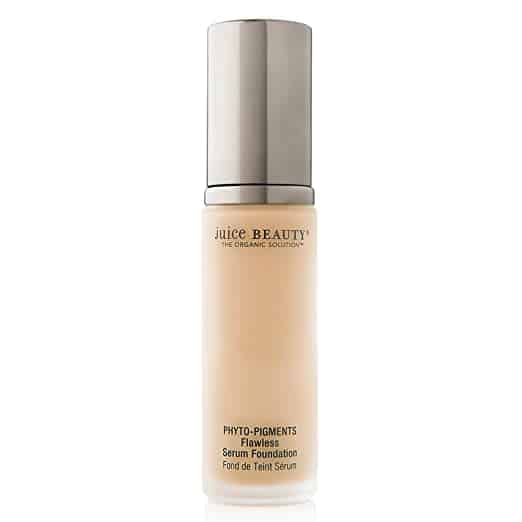 Tara says that this foundation is great, she really likes that this is EWG verified, but just know it's very fluid! Don't be surprised when you first use it and you notice that it's much thinner than normal foundation.
Tara loves this concealer stick, and says the foundation is really great too! This is another clean beauty brand with great products that she recommends!

The oils are so good! Tara loves the sleepy night oil, and says do NOT get the green oil because it smells like complete barf. All of the other oils are amazing!

This spray is non-toxic and refreshing, it doesn't have a scent which is also nice! It makes your makeup really last without having a powder which can leave you feeling or looking cakey.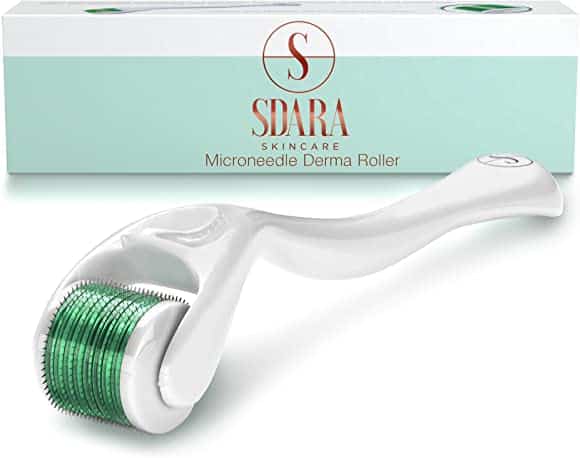 Tara says, this tool stimulates collagen in your face. Every time I use it, people ask if I've gotten filler! It makes your products really get in the nooks and crannies! You can roll it over your lips and eyes to help with dark circles. She uses it religiously because she notices a huge difference!
---
Tara's Workout Favorites
---

Tara uses this after her workouts for muscle growth. Tara says it takes much longer to gain muscle mass when she skips this. She loves this brand because it's clean, and doesn't contain animal byproducts.
This Garmin HRM is close to your heart and gives the most accurate rating, and provides more data (including sleep). She loves all of the data it provides, and how accurate it is! She says normal HRMs provide inaccurate readings, but this one is awesome and can help you reach your fitness goals!

For under $20 these keep their shape, and every time you wash them, they go back! Most high waisted leggings only have one stretch band, these have extra elastic at the top so it never gets loose. They don't pill either!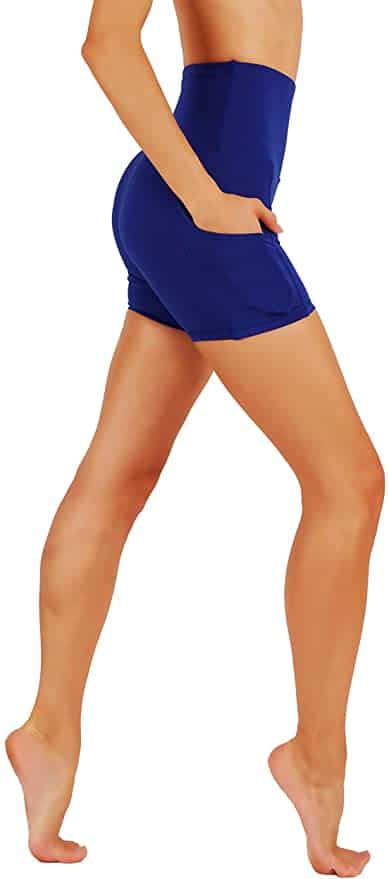 These are so cute even when you're not working out! They have a side pocket. They're sweat wicking, but the material doesn't look like workout material, so you can wear them with something else. Great for running! Definitely size up!
---
Kate & Tara's Household Faves
---

These stretch out and fit different sized drawers! These dividers help you organize drawers and turn one drawer into three!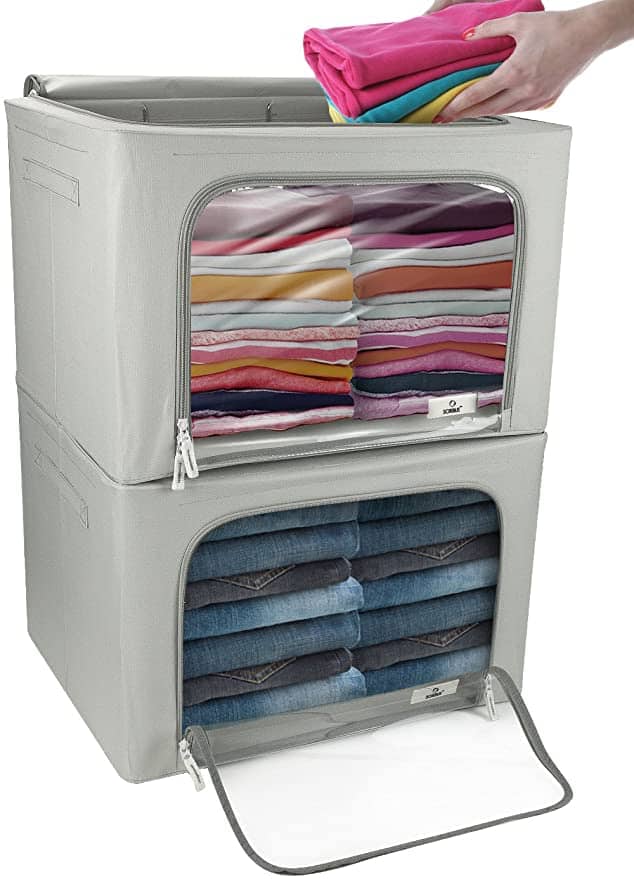 These have windows so you can see what's inside, and you can unzip from the front, but also pack from the top. It has a wire so you can stack on top, and you can label it! Stow away winter clothes or transition between season.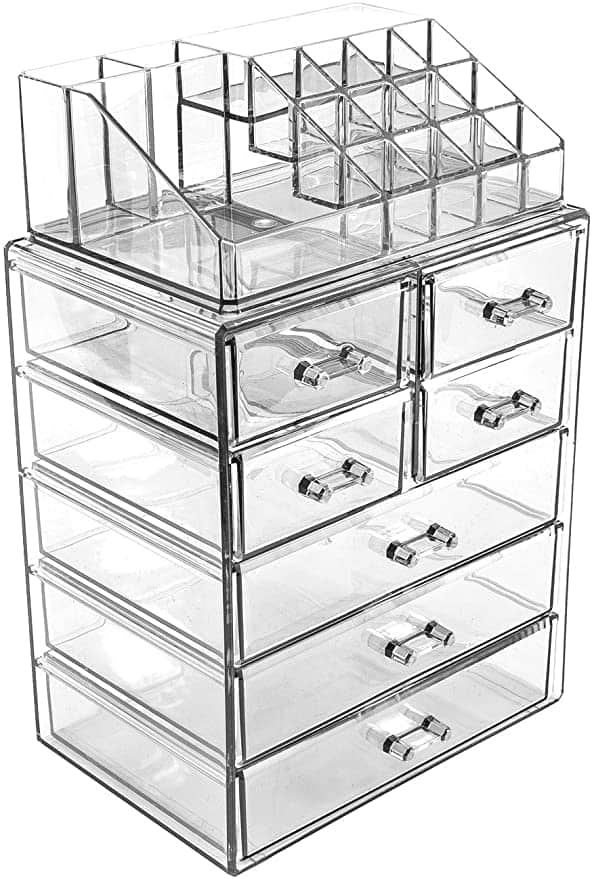 Love these because you can see inside, when you hoard makeup!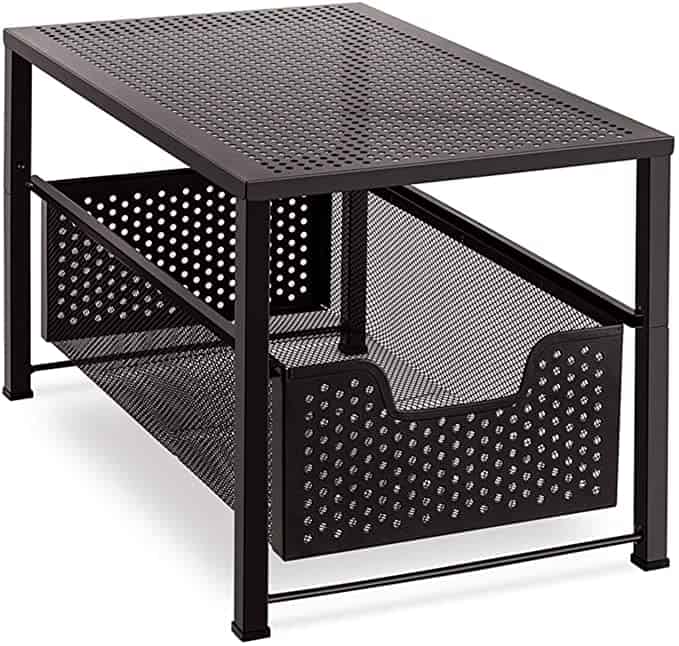 Saves space, you can stack these to actually save space!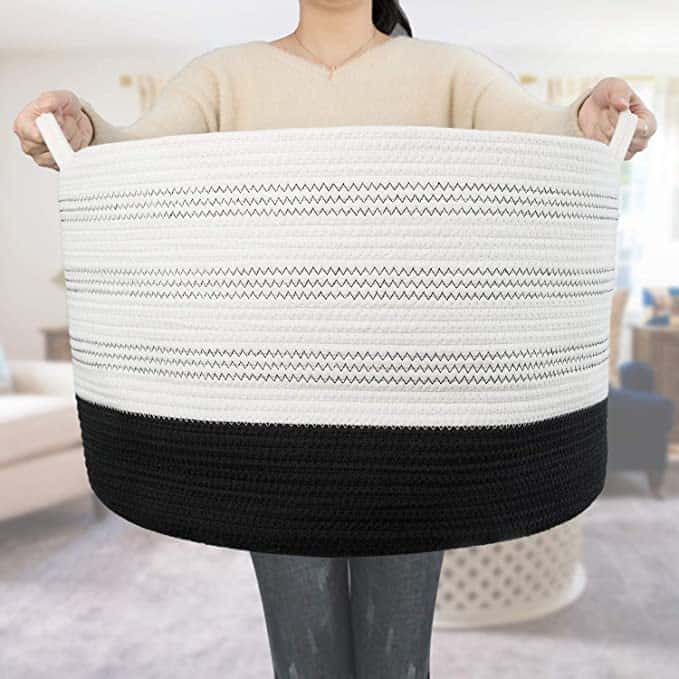 You can fit sooo much stuff in there. 3 weeks worth of laundry… You can fit an entire load of laundry, also use them for blankets etc… They're very rigid so they keep their shape if you don't fill it.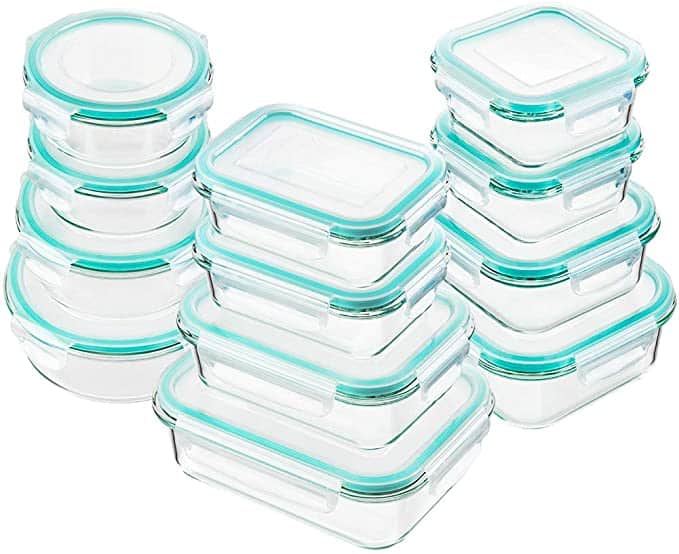 they have snap lids, you can freeze, fridge, microwave, they're very versatile! I throw everything into my bag when I go to work, and they don't spill! Plus, they're earth friendly! AND, when you're storing them, they stack inside each other and don't make a huge mess in your cupboards!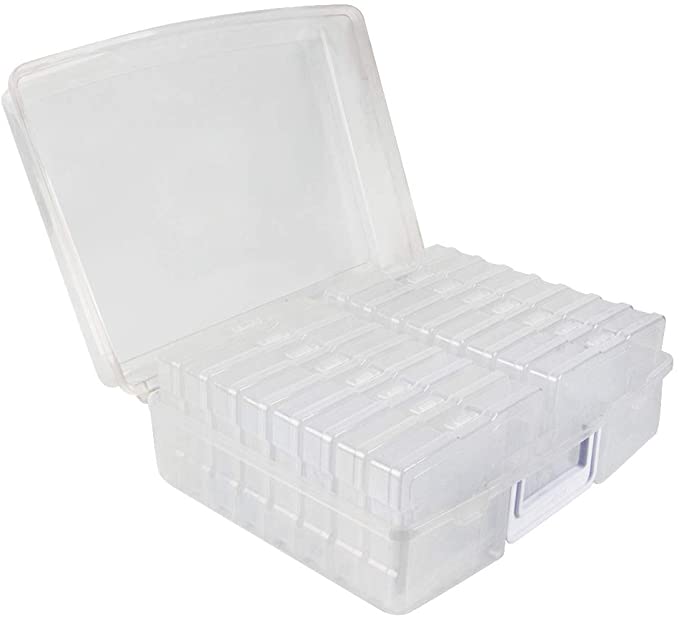 These bins are great for anything and everything. Tara uses them to organize all of her makeup so when she travels she knows she just needs to grab her "eye shadow" bin etc… Katie uses them in her classroom to help her kids stay organized!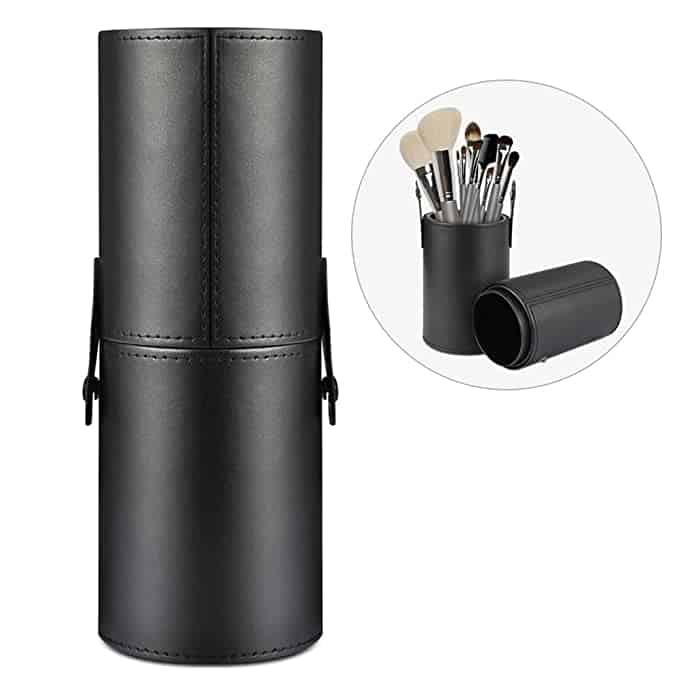 This is an awesome little travel accessory! Keep your makeup brushes safe and sound while traveling! For around $10, this will keep your brushes from getting crushed or damaged in your makeup bag!
---
Katie's Pregnancy / Prenatal Favorites
---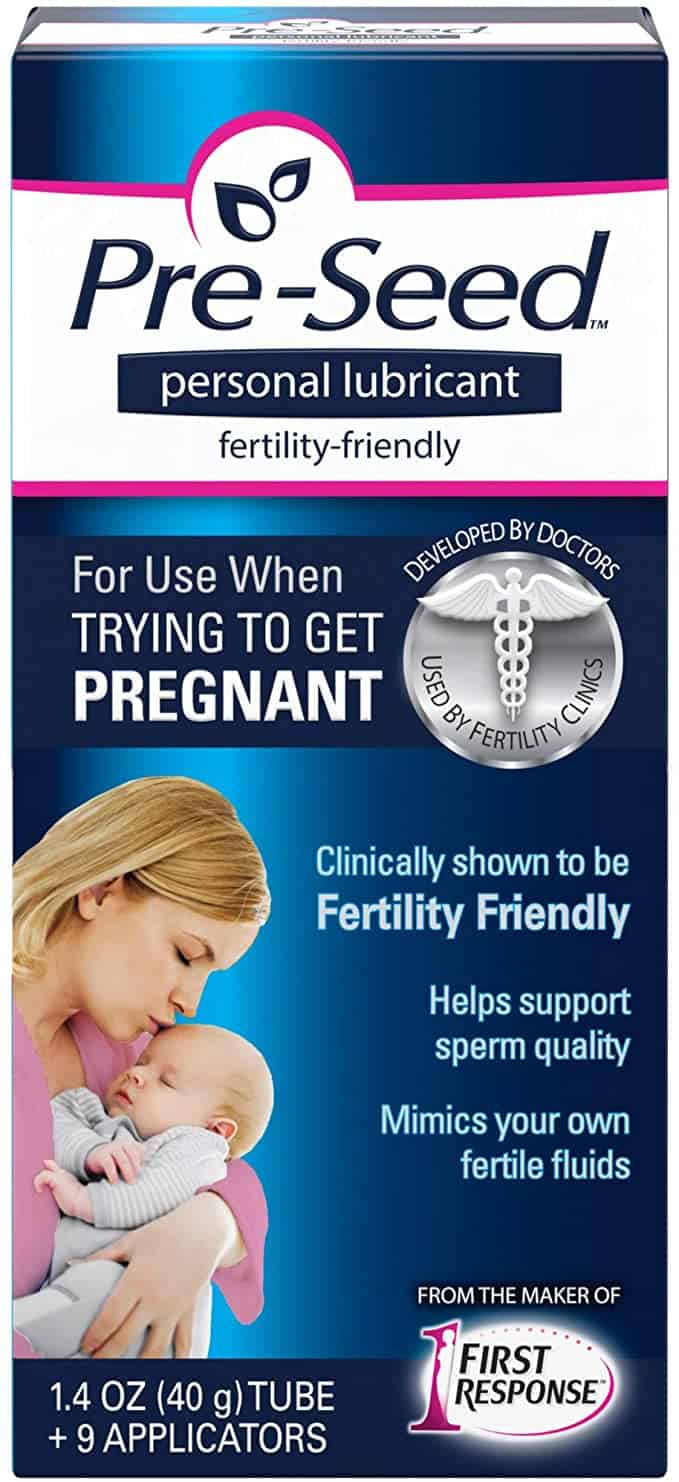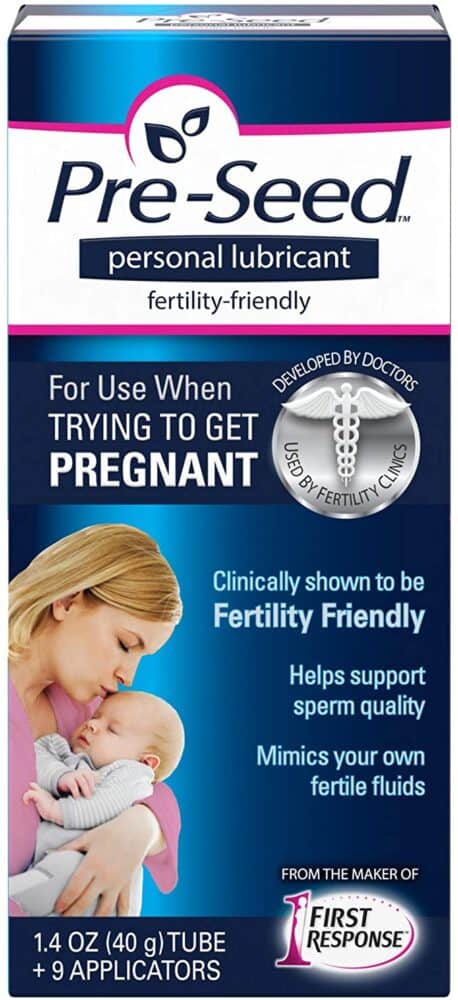 "It's lube to get pregnant!" Katie says she has told so many people about this, and THREE of them are now pregnant, one of whom has been trying for four years and was about to try IVF. Hey, it's worth a shot!
Most pregnancy pillows are much too firm, Katie had two before this one, and this one is definitely the best because you can take out some of the fluff. Where you want the pillow to actually hit you under the rib.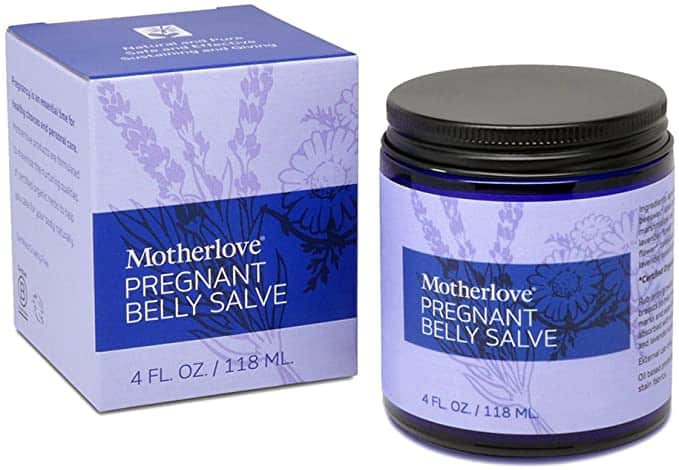 Has used a couple, but this one is the best. Disclaimer: super duper oily, but it takes away the itch!!!! This is the only one that doesn't itch, in the morning tummy still feels nice. And NO stretch marks so far! Cost effective too!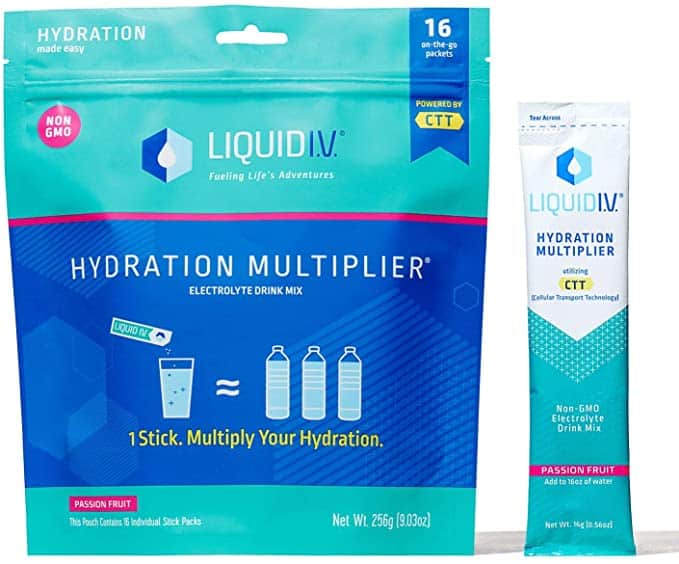 Katie says, "When you're pregnant, you're supposed to double your water intake, you're dying of thirst! But being a teacher, I can't drink 84 oz. of water because I'd have to go to the bathroom all of the time. This will help me get my electrolytes in without having to pee a bunch! Electrolytes are actually what hydrates you!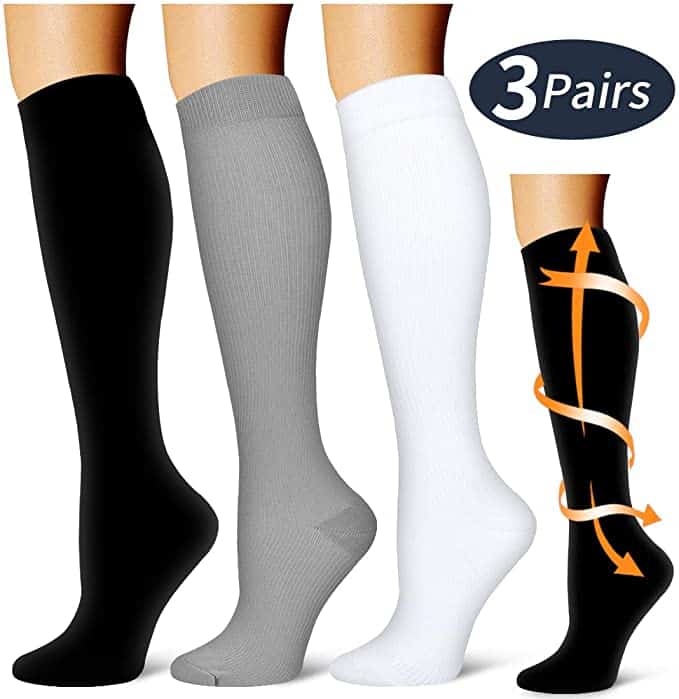 Compression Socks – Obvious reasons. Sex appeal mostly.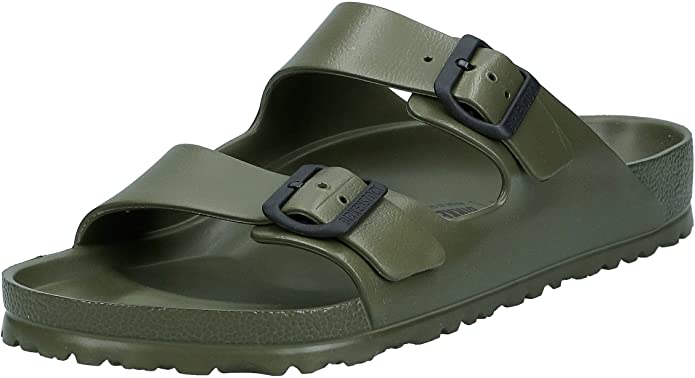 From Katie…Again, obvious reason. They're the most comfortable shoes you've ever worn. Being pregnant in the summer, your feet swell. Since these aren't leather, you can use them as slippers, to pilates, to the pool. They're the BEST! If you get stinky feet…just rinse them right off.


You get all your water in! Glass straws so you can see inside to make sure there aren't any yuckies inside. There's no taste to the straws, no metal or plastic!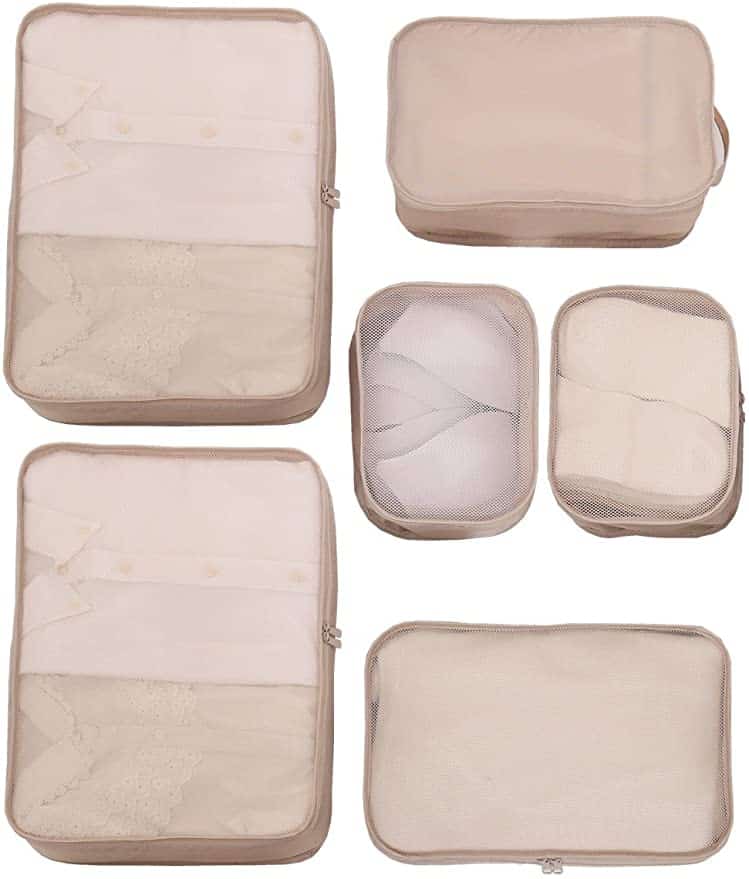 These are the best for organization. Especially if you're packing for a family. You each have your own cube, you can use them if you're just packing for yourself too. You can organize everything while you're traveling! Shoes, makeup (brushes, toiletries, makeup), clothing… Plus, you can use these to organize your hospital bag!
These are food based, so your stomach doesn't get upset. The DHA helps support baby brain development!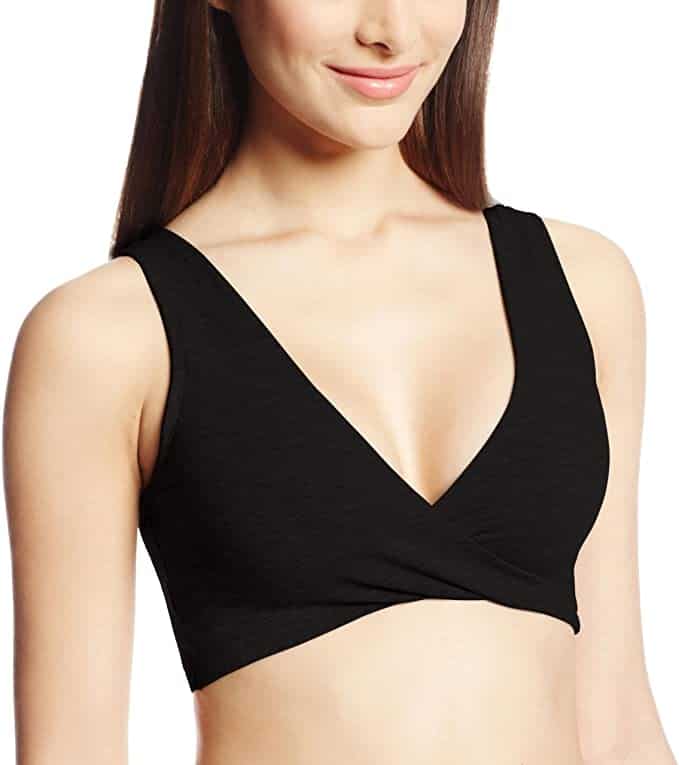 In general, maternity bras suck, but this one is nice and you can sleep in it too! This one also doubles as a nursing bra!
Love cleaning supplies?
Shop my favorite green cleaning supplies you can buy on Amazon!