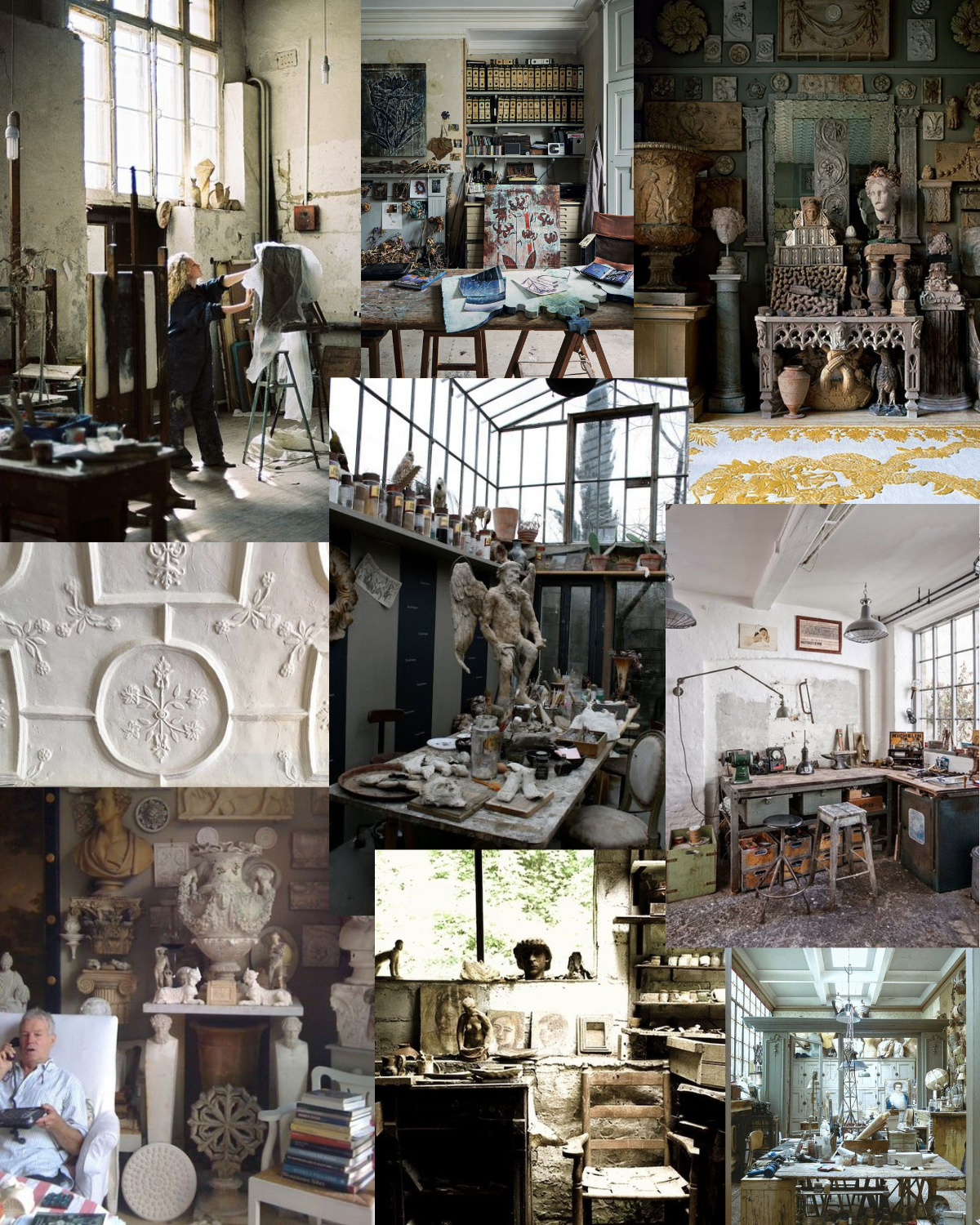 After my most recent trip to France, I have become completely fascinated with the places that artists of every type create within. From airy and open studios to cluttered and dimly lit corners, places of creation become a glimpse of the intricacies of the mind of an artist.

On this last trip, we visited artisans and craftsmen and women of all mediums, each with studios perfectly fit to facilitate their creative practice. However, at the end of the day, we are all creators. We create our daily routines, our memories and our homes.
This is one of the main reasons why I love interior design. Homes can become a spring of energy and creation for hundreds of years across multiple generations and families. Each space holds a memory and meaning with the possibility of infinite more.

Over time, our homes become our studios with each item having purpose in helping us create our lives. This is why we are so intentional with each piece we bring into our designs. There is purpose and place for everything, helping you create more meaningful moments in your day.
This October, I have been focusing on creation: for Boxwood Avenue, for myself, and for life around me. It's almost like a last hoorah for the year before it gets too chilly, making it difficult to leave a warm bed in the morning; a final push to gain momentum before the end of the year.
Unexpected Tile
Placing tile in unexpected places is a wonderful way to highlight the architecture of the home or create a piece of art that adds a certain inexplicable charm.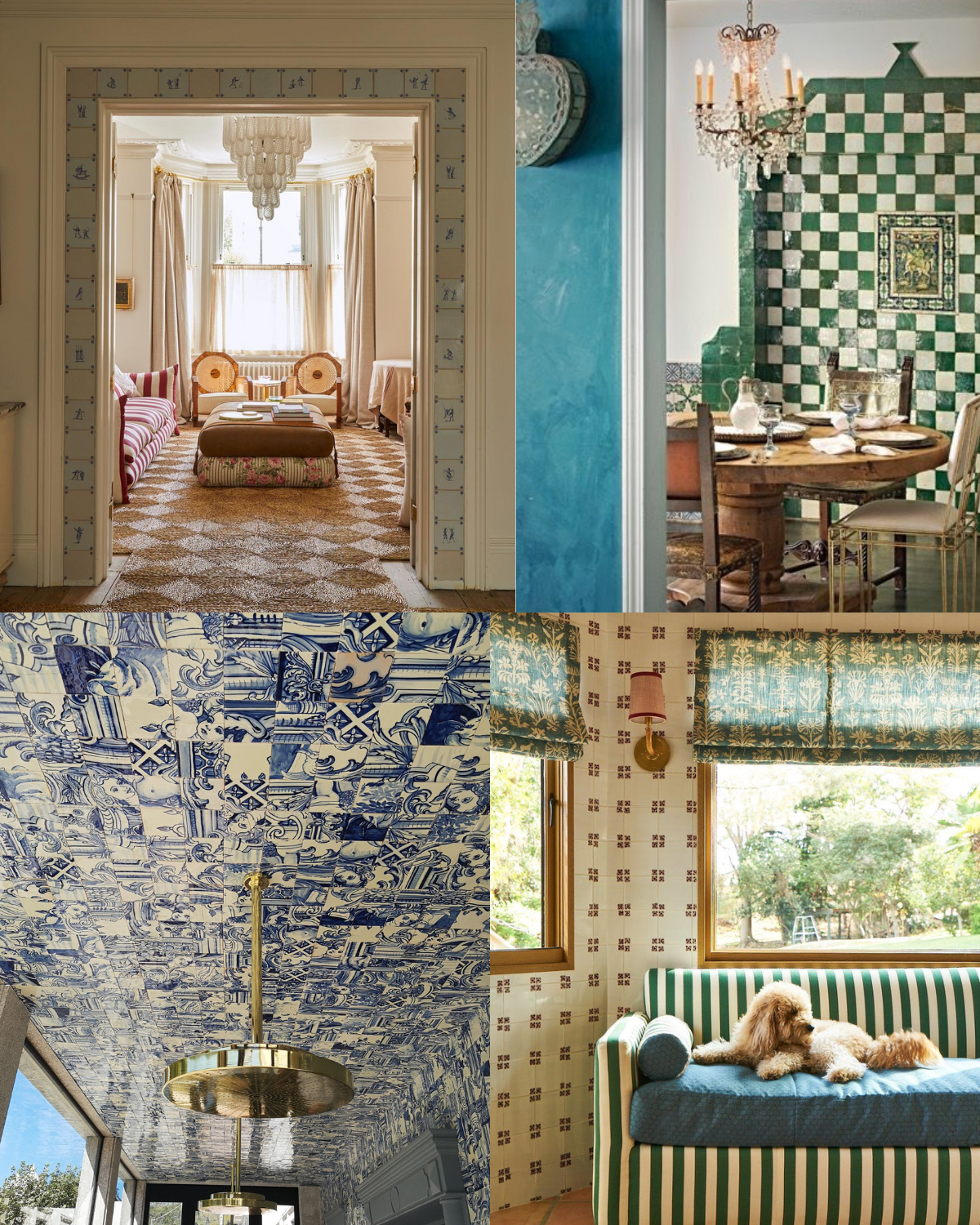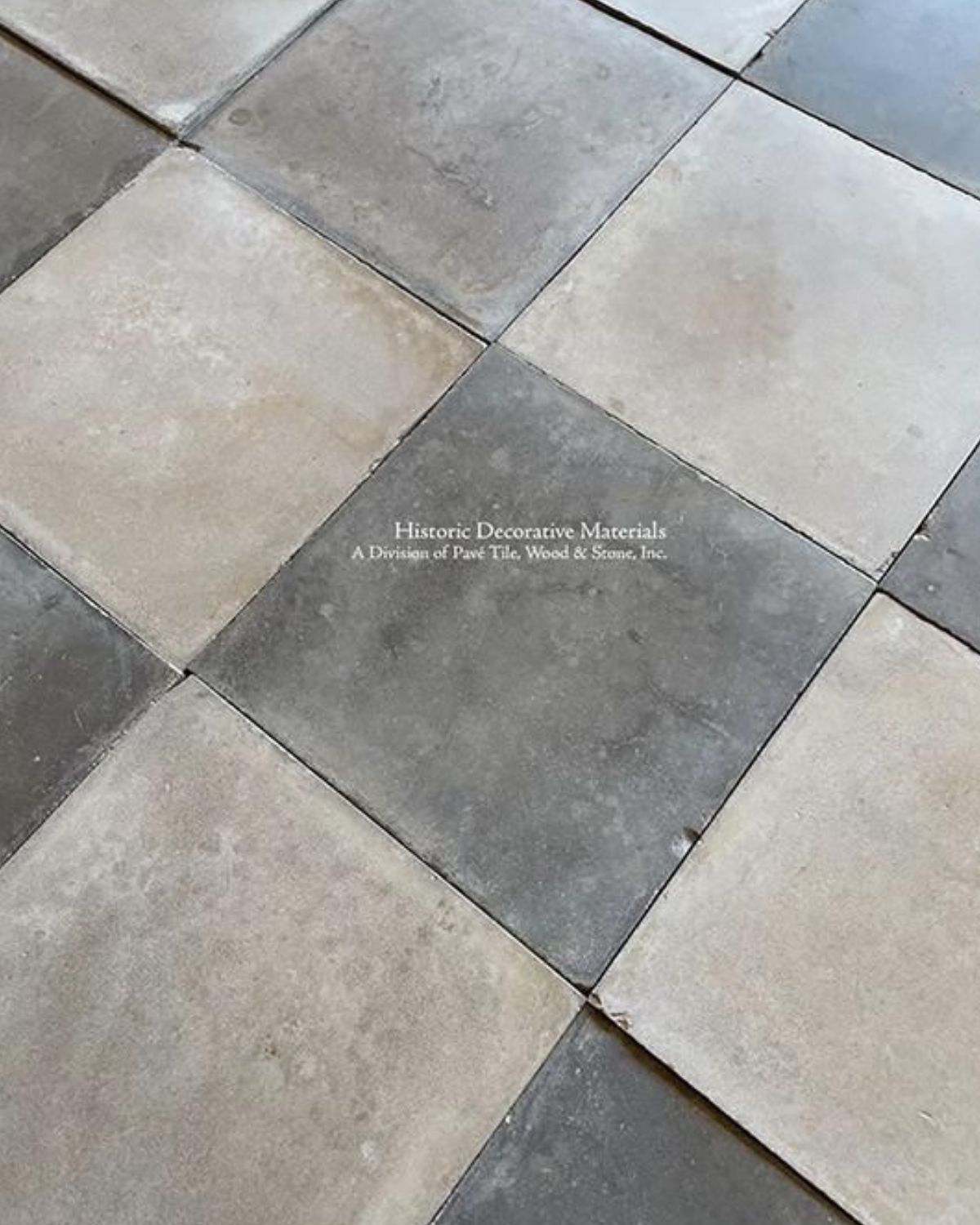 For Your Wardrobe
If I could live in a dress, I would. In fact, that usually is my uniform and l love patterns and texture. I've always thought it was so funny how people assume wearing a dress equates to more effort – it's actually the exact opposite. A singular item of clothing to make you look extremely put together? Sign me up. These are my favorites this month: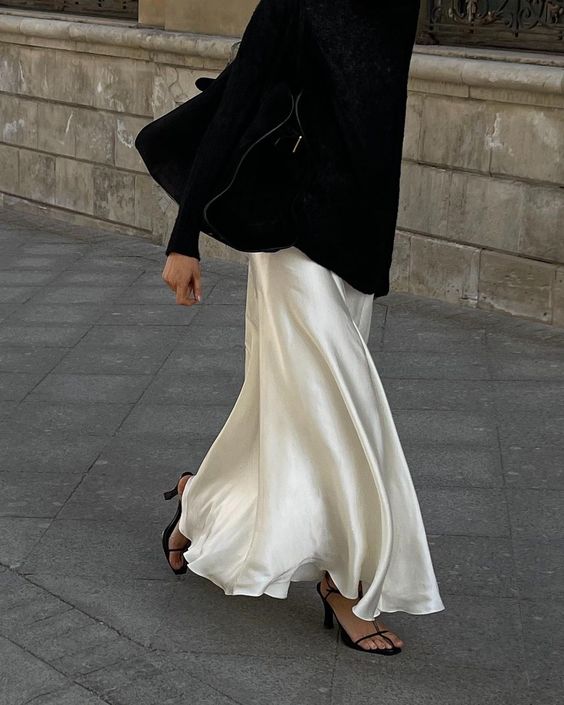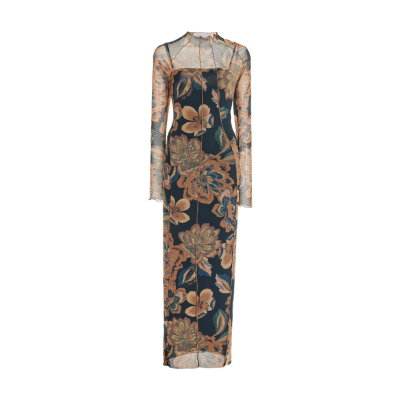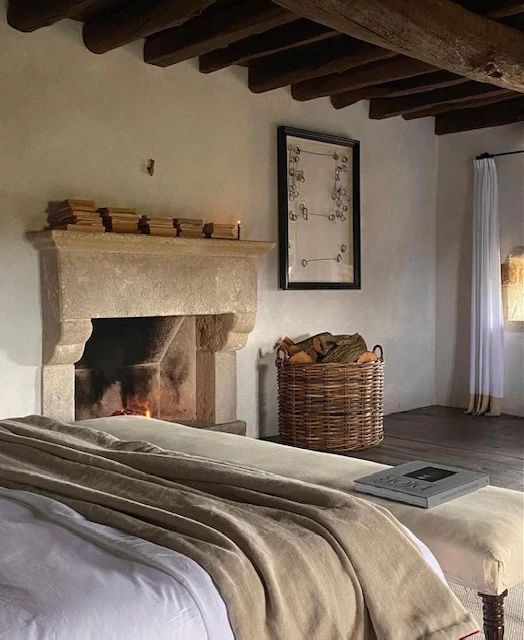 For Your Kitchen
A cosy kitchen: a necessity for this season's baking. Linked below, some of my favorite baking recipes you absolutely must try! From pumpkin muffins to apple cake, these cozy recipes are perfect for fall…plus a little inspiration for your kitchen decor.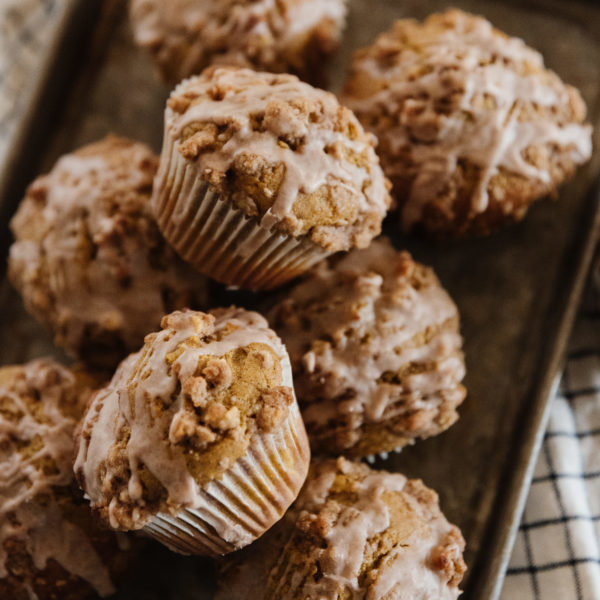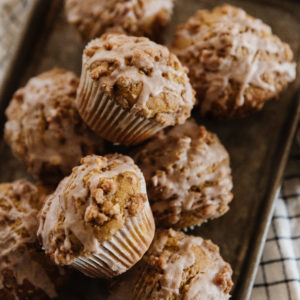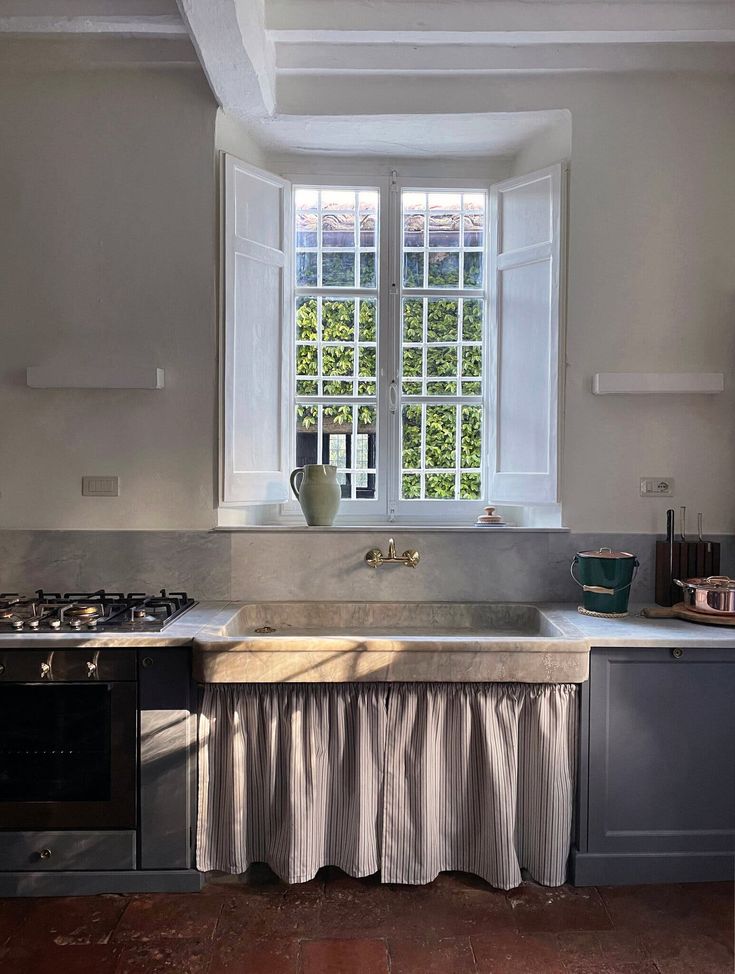 Dreaming of an Italian countryside villa featured here by the NYT. You already know I am partial to the sink skirt.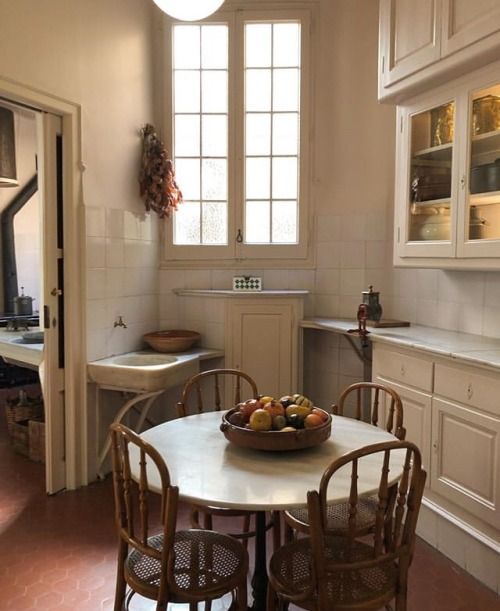 Proof that a gorgeous table can be the centerpiece of a kitchen, beautiful cottage core inspiration from unknown source and the ever talented Plain English.