Brûléed Lemon Sour LaCroix Cocktail
This post may contain affiliate links, please read my disclosure policy.
Enjoy this wonderful lemon and vodka cocktail made with sour mix and lemon La Croix! This light cocktail is perfect for a summer BBQ!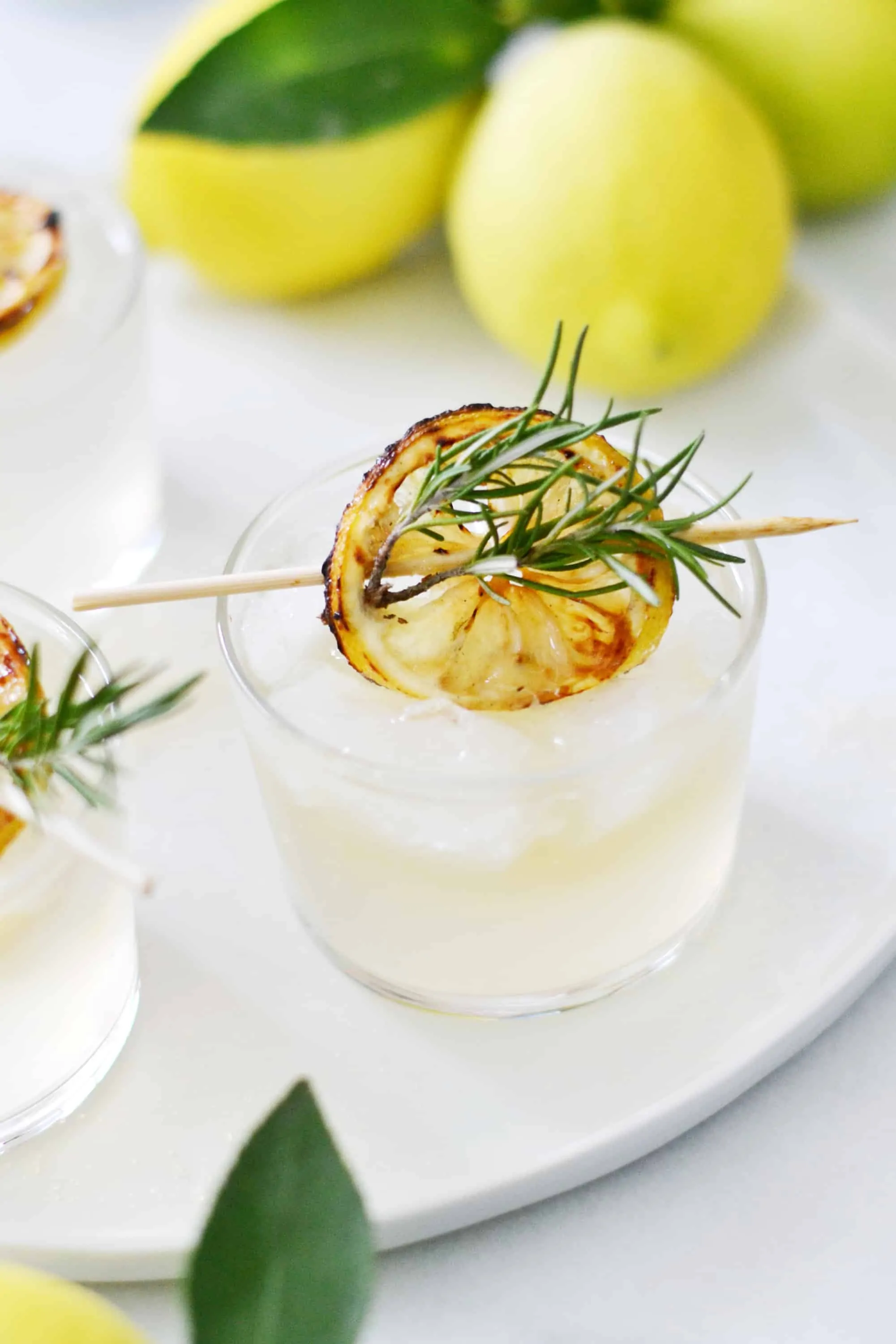 Are you in search of a delicious lemon & vodka cocktail that is perfect for serving at your next summer BBQ!? This light and fresh cocktail will become one of your favorites with the smoky, caramelization from BBQ'ing the lemon slices. Plus, make your own homemade sweet & sour mix to make this cocktail a bit more fresh & healthy!
---
looking for more LaCroix cocktails?
coconut & tangerine margarita | guava & pineapple coconut cocktail
---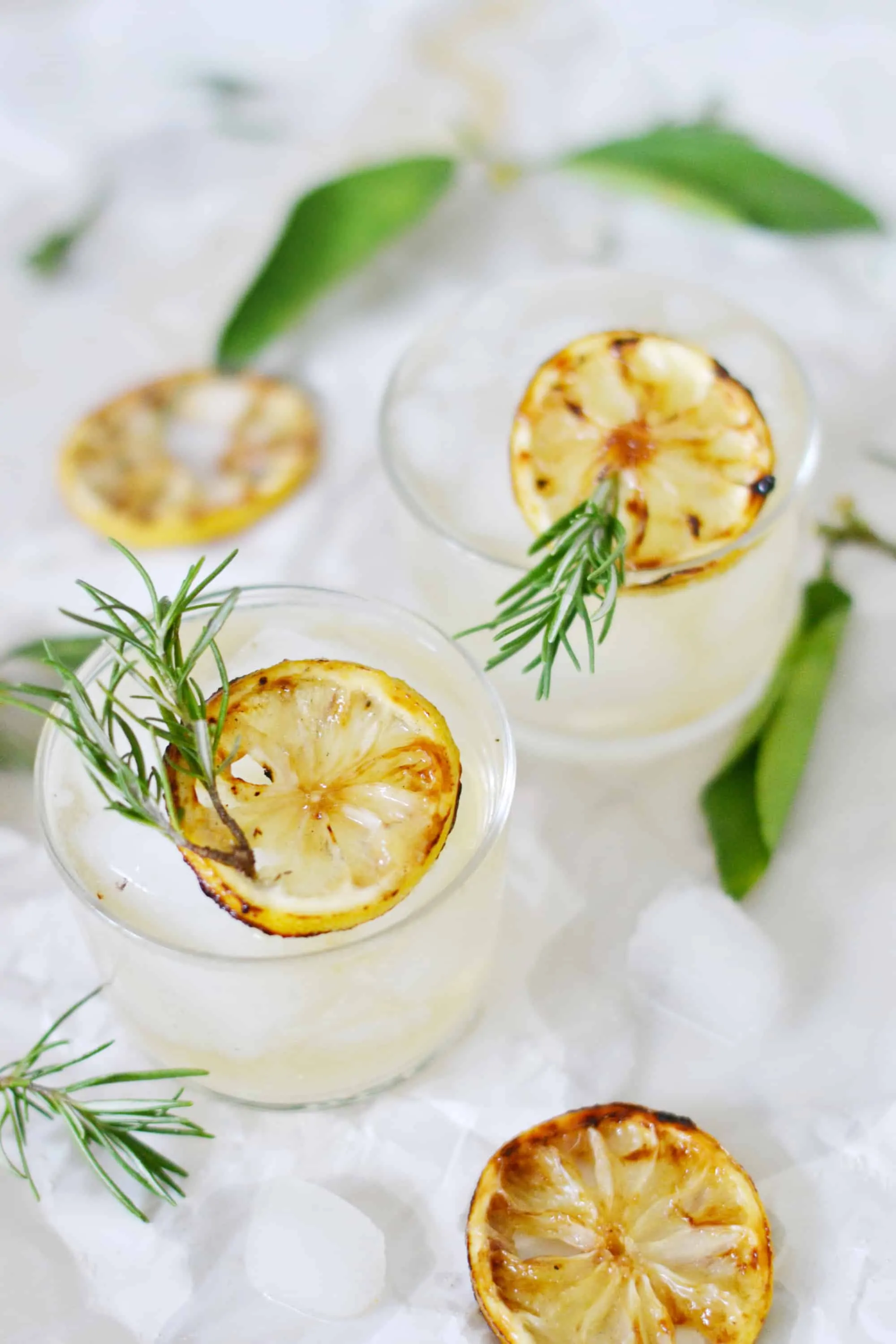 Last week while I was in San Jose for the Petite Petal Co. workshop, I was able to visit our neighbor's parent's house for dinner. Our neighbors are originally from San Jose, and relocated to the ranch (they have a very similar story to us!). I loved having the opportunity to see visit his childhood home, and spend time with his mom and dad who are wonderful and full of life. His dad has a beautiful garden, and a deliciously full lime tree. Before I left to go back to my hotel, they sent me on my way with a giant paper bag full of limes, which are so juicy and big, they resemble lemons more than limes.
I was so excited to use them up, so I decided to make a sweet and sour mix with them! Sour mix is an easy recipe to make with lemons, limes, or even oranges! Combine fresh citrus with simple syrup for a great addition to any cocktail!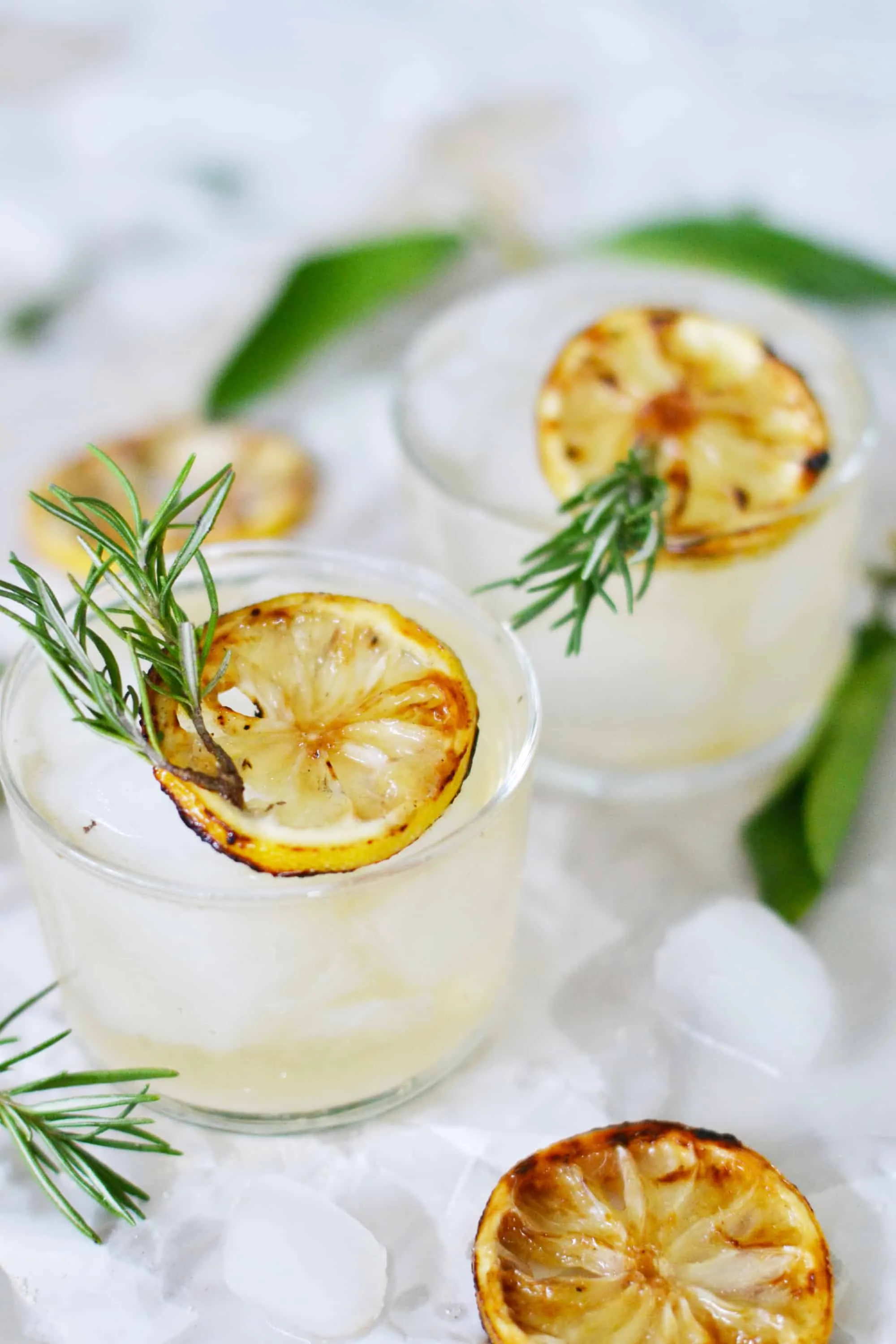 For this Lemon Sour recipe, you'll slice up some lemons, sprinkle some sugar on em, and throw them on the BBQ. Then you wait patiently………… and five minutes later the sugar is no longer sugar, and the lemons are no longer lemons. You will have a beautifully caramelized 'brûléed' lemon slice that adds the perfect flavor into the Lemon Sour, thus turning it into a Brûléed Lemon Sour. Enjoy!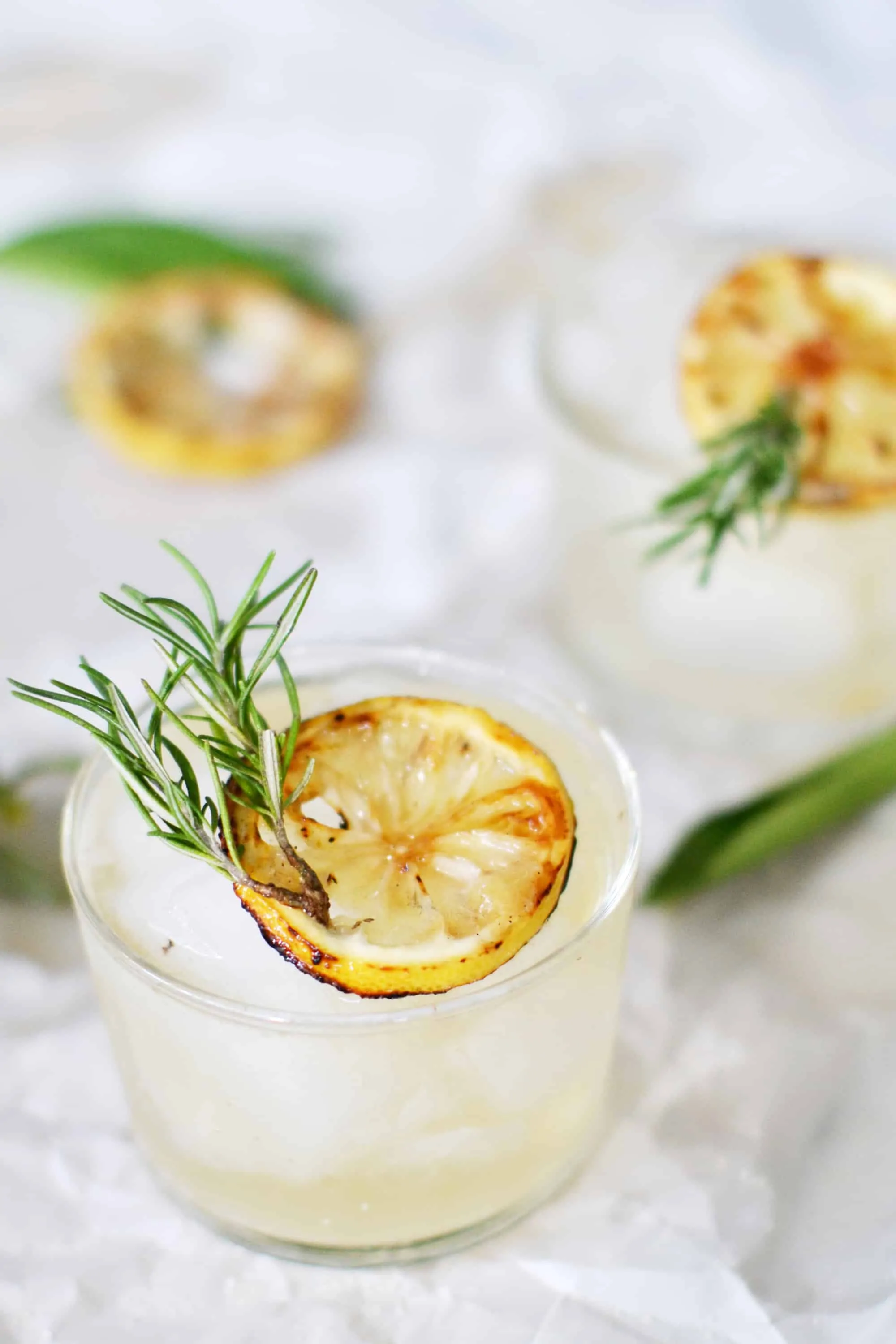 ---
Brûléed Lemon Sour
Makes one cocktail, double as needed!
Turn the BBQ on, while it is heating up, slice your lemon into 1/8″ thick slices. Sprinkle both sides of each slice with sugar. Reduce BBQ heat, then place each slice directly onto the grill. Allow the lemon to caramelize & slightly char, then carefully flip to repeat on the other side. Remove the slices, and set aside.
Shake vodka and sweet & sour mix well over ice. Pour into a glass filled with ice, and top with lemon LaCroix. Garnish with BBQ'd lemon slices and rosemary.
---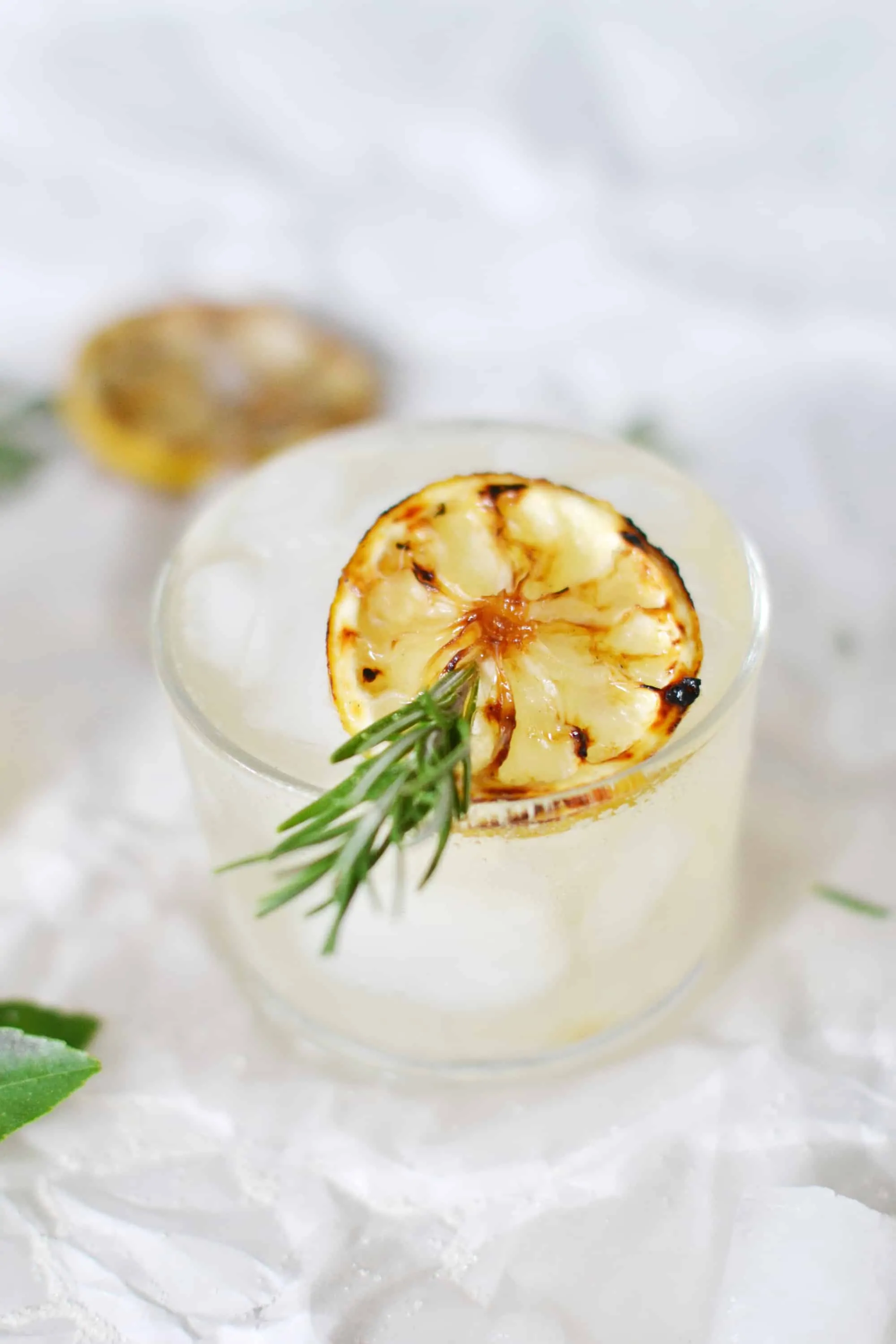 ---
shop this post