Spicy Paloma Cocktail
This post may contain affiliate links, please read my disclosure policy.
A Paloma cocktail is a refreshing tequila cocktail that's a perfect addition to your taco night! Add a spicy twist by rimming the glass with a little smoked chili powder or cayenne pepper. This is a delicious drink to enjoy out on the patio with friends, you're going to love it!
This spicy Paloma cocktail will be sure to impress your friends and family when they come to town to visit or if you're hosting an outdoor summer dinner party. Ready to get mixing? Let's go!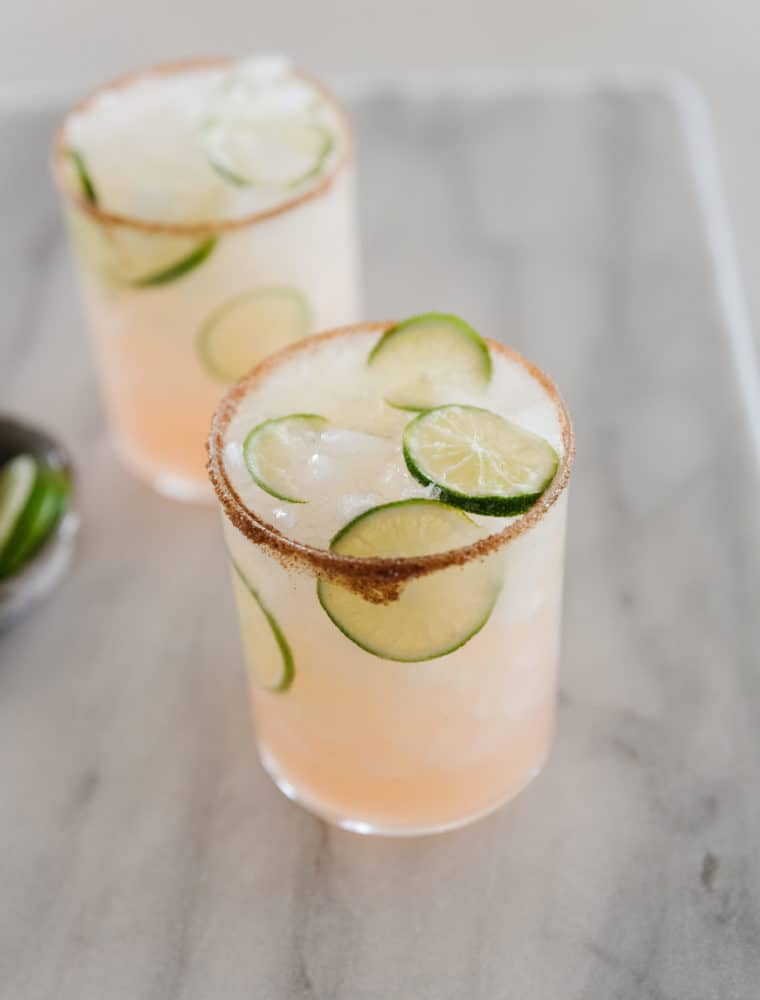 How Did a Paloma get its Name?
Legend has it that the La Paloma which translates to "The Dove" in Spanish. The drink is based on the popular folk song composed in the early 1860s by the legendary Don Javier Delgado Corona, the owner and bartender of La Capilla, in Tequila, Mexico.
Another fun fact is that Palomas are called the national drink of Mexico. They have also been called the lazy man's margarita since the traditional drink requires just 2 simple ingredients: tequila and squirt. It's basically the equivalent to a rum and coke.
In this recipe I will teach you how to make a refreshing Paloma with fresh squeezed grapefruit juice!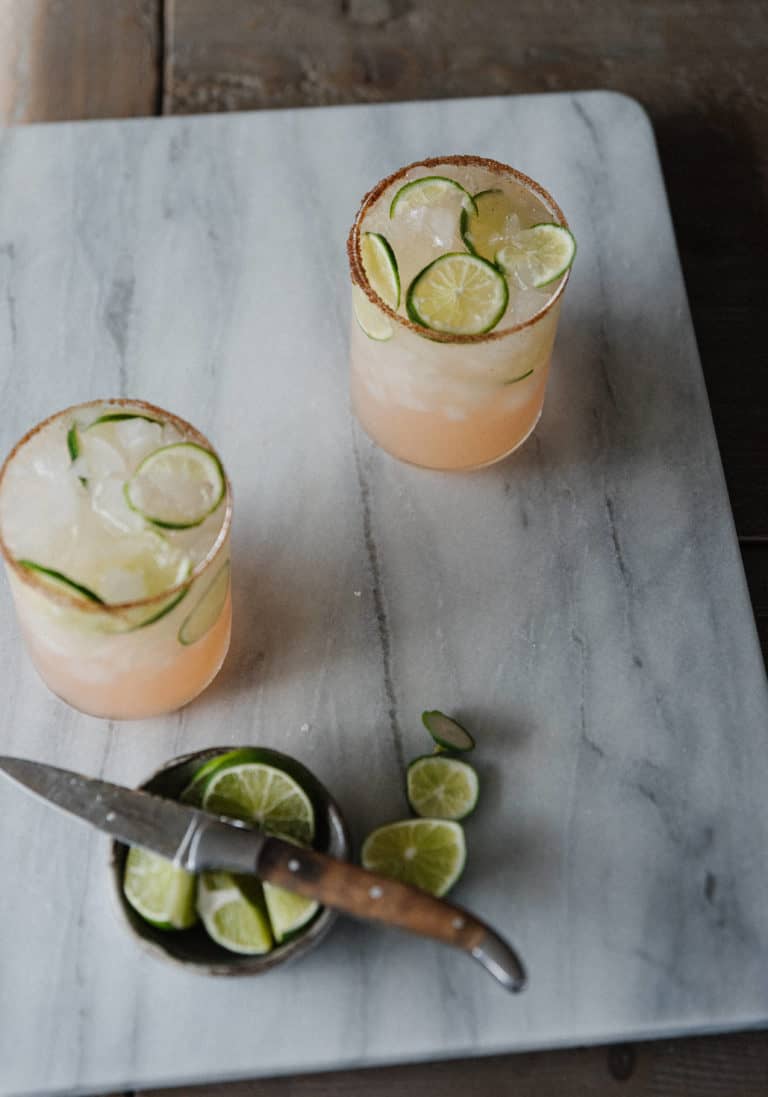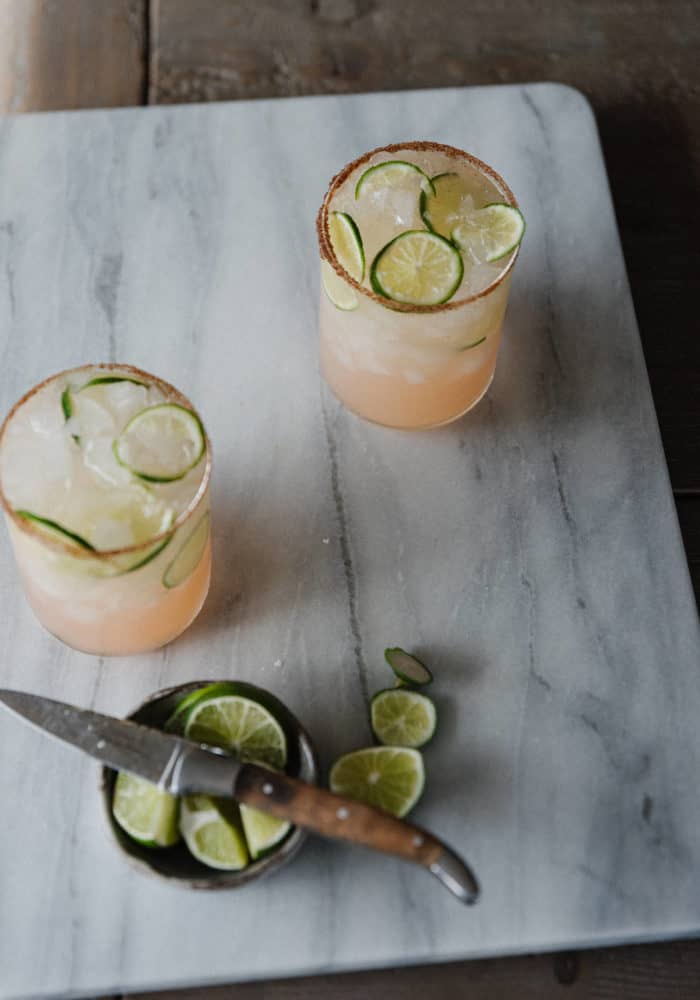 What's the Difference Between a Margarita and a Paloma?
Both are delicious cocktails made with tequila and lime. However, margaritas are made with triple sec or Cointreau to add the sweet citrus flavor. Whereas Palomas typically add grapefruit juice.
Palomas are usually less sweet. It is a great option for those who find Margaritas too sweet.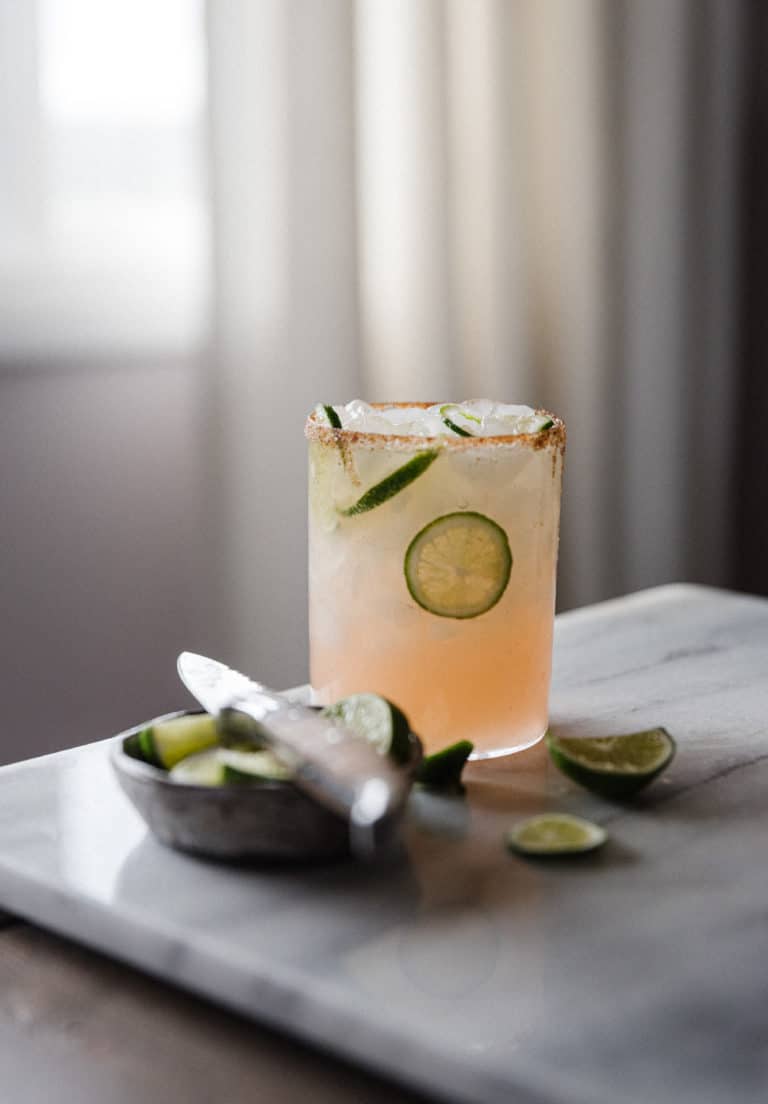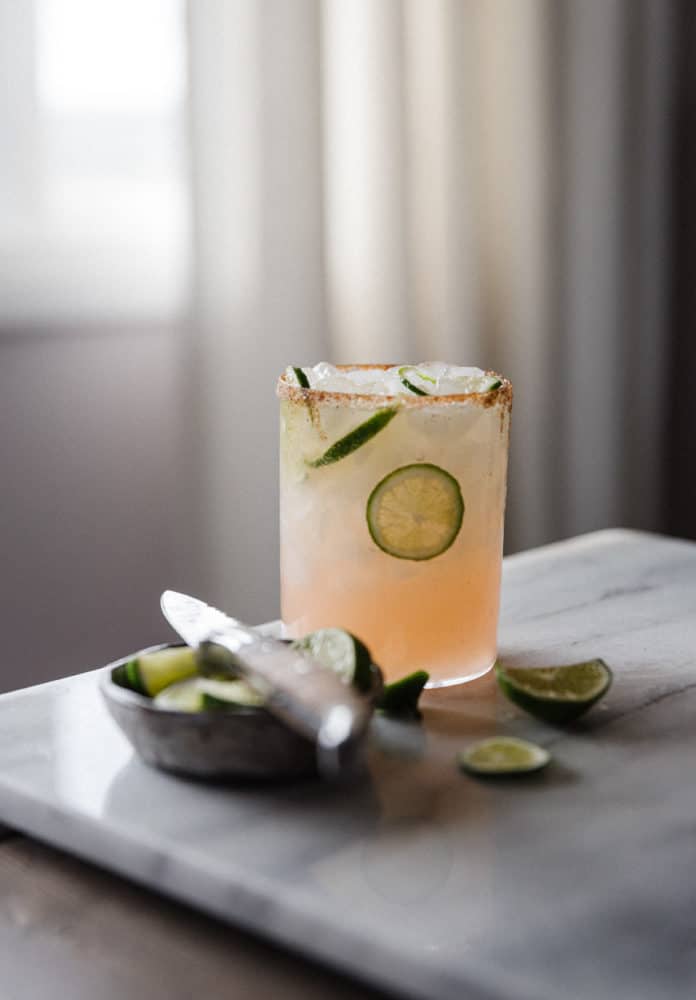 Palomas are Perfect Drinks to Customize
It's always fun adding your own special twist to a classic drink. You can easily create your own signature Paloma cocktail by making these delicious swaps:
Instead of grapefruit juice and simple syrup, use Squirt Soda (this is the classic recipe)!
Try agave or honey instead of simple syrup.
Add a splash of orange juice to sweeten it up.
Mix in other tropical fruit flavors like pineapple, mango, etc.
Substitute plain soda water for other citrus or tropical flavored sparkling water.
Use Mezcal Tequila for a more savory and smoky flavor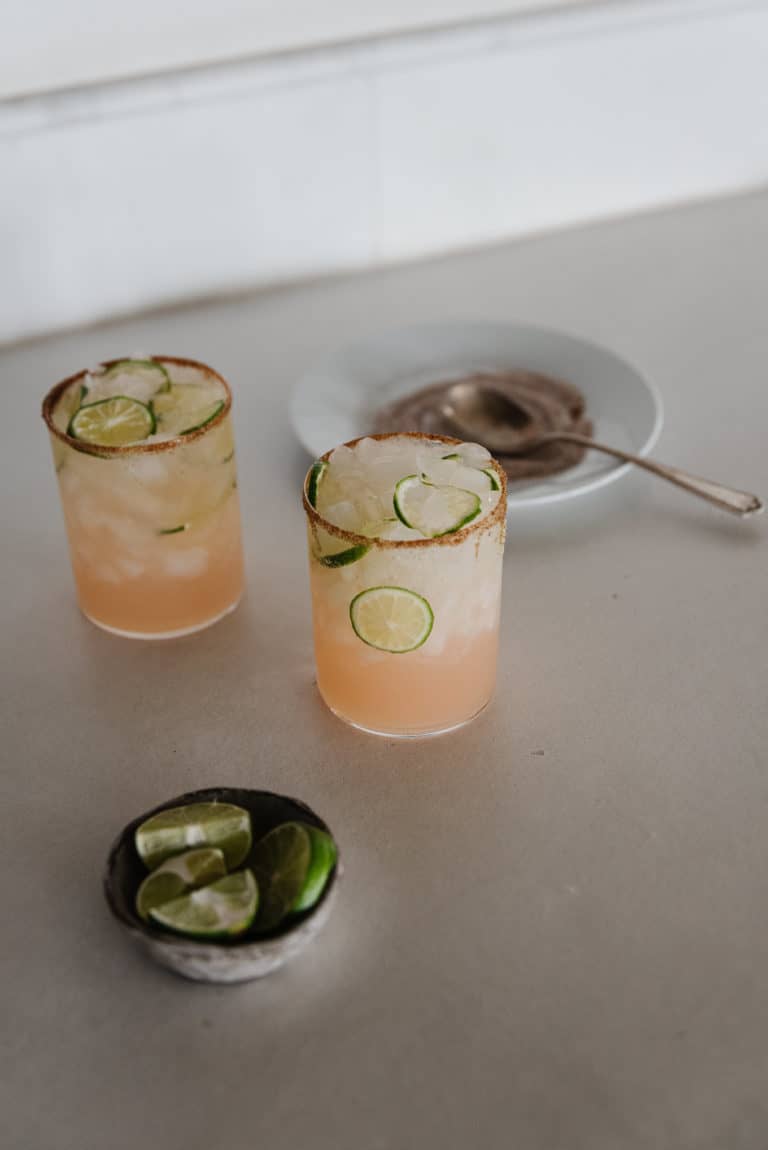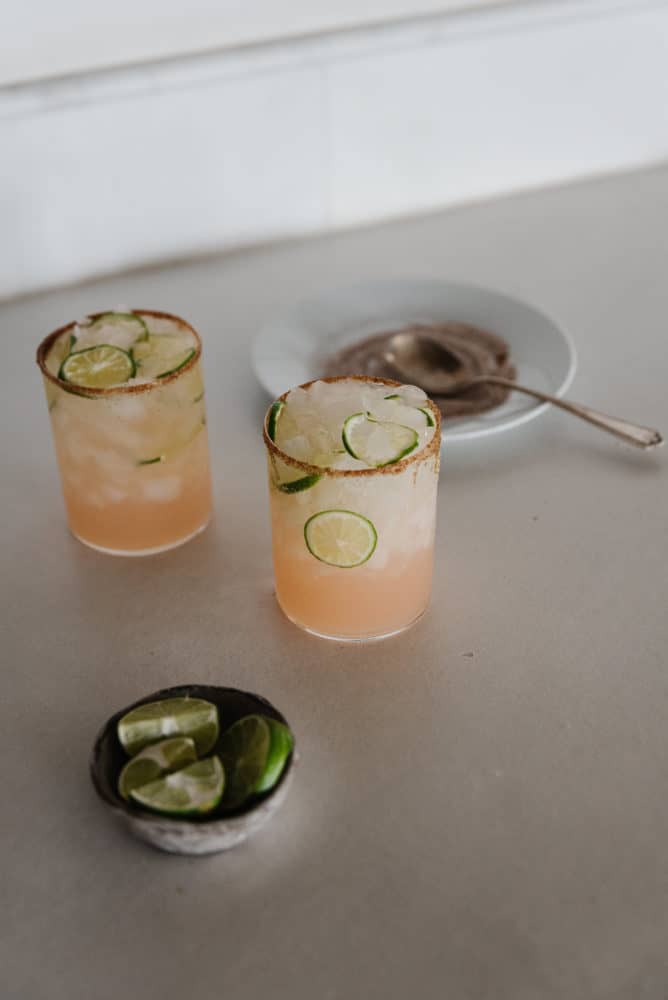 How to Make Your Own Simple Syrup for Cocktails:
Just in case you've never made simple syrup before, let me break how down how, well simple, it really is! Simple syrup is just 1 part water to 1 part sugar. Combine the sugar and water in a small sauce pan and bring to a low boil. Stir until the sugar dissolves, then remove from heat. Allow the mixture to cool and use as needed. Store refrigerated in a sealed jar for up to 1 week.
Tip: You can opt for brown sugar to give the simple syrup a more caramel-like flavor. This swap also works for honey or agave!
For your citrus cocktails, like a Paloma, you can even zest citrus into the boiling pan which imparts the oils and flavor into your syrup. This works with any spice too.
If you want to add a spicy twist, steep some jalapeños in the boiling water. This will add some kick to the spicy Paloma cocktail! Control the heat level by adding or removing the seeds.
Additional Refreshing Cocktail Recipes:
If you aren't a fan of tequila try this Gin and Grapefruit Cocktail instead. Another delicious tropical flavored drink is this Pineapple and Coconut Guava Lacroix Cocktail which can be easily modified into a mocktail. Another refreshing option is a Hugo Cocktail with mint and citrus flavors.
If you want a sweet and fruity drink, try this Summer Cocktail with Peach Puree. Finally, if you're more of a margarita fan this Coconut and Tangerine Lacroix Margarita is a great recipe to serve.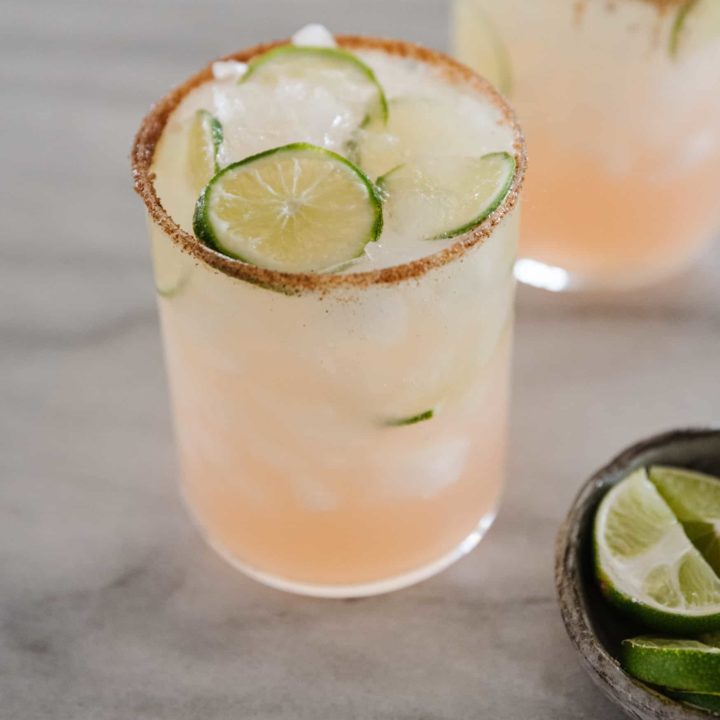 Spicy Paloma Cocktail Recipe
The spicy Paloma is a refreshing tequila cocktail made with fresh squeezed grapefruit.
Ingredients
3 oz. silver tequila
1 grapefruit, juiced
2 limes, juiced
1 oz simple syrup
lime flavored soda water
1 teaspoon smoked chili powder, for the rim
2 tablespoons sugar, for the rim
Instructions
Rim the glasses: Mix together the sugar and chili powder on a small flat dish. Run a lime wedge around the edge of each glass and dip into the sugar spice mixture.
Make the cocktail: Combine grapefruit juice, lime juice, simple syrup, and tequila in an ice filled cocktail shaker, shake well.
Pour the mixture through the strainer into an ice-filled glass and top with lime flavored soda water.
Garnish with lime wedges or grapefruit wedges and enjoy!