Christmas Cocktails and Drinks Recipes to get you through the Holiday Season No. 4 | Holiday Gin Cocktail
December 31, 2016
To close out the Christmas Cocktails and Drink Recipes series, I thought I would share a final holiday recipe with you: a holiday gin cocktail. It's my go-to drink year round, and is probably the drink I most often make at home!
However, it's been a long week, and I promise to update this blog post to share a little more about why this recipe is my absolute favorite gin cocktail, but until then, I wanted to post it just in case you wanted to give it a try this New Year's Eve!
Shot by Rachael Hairston Photography in collaboration with Chateau Sonoma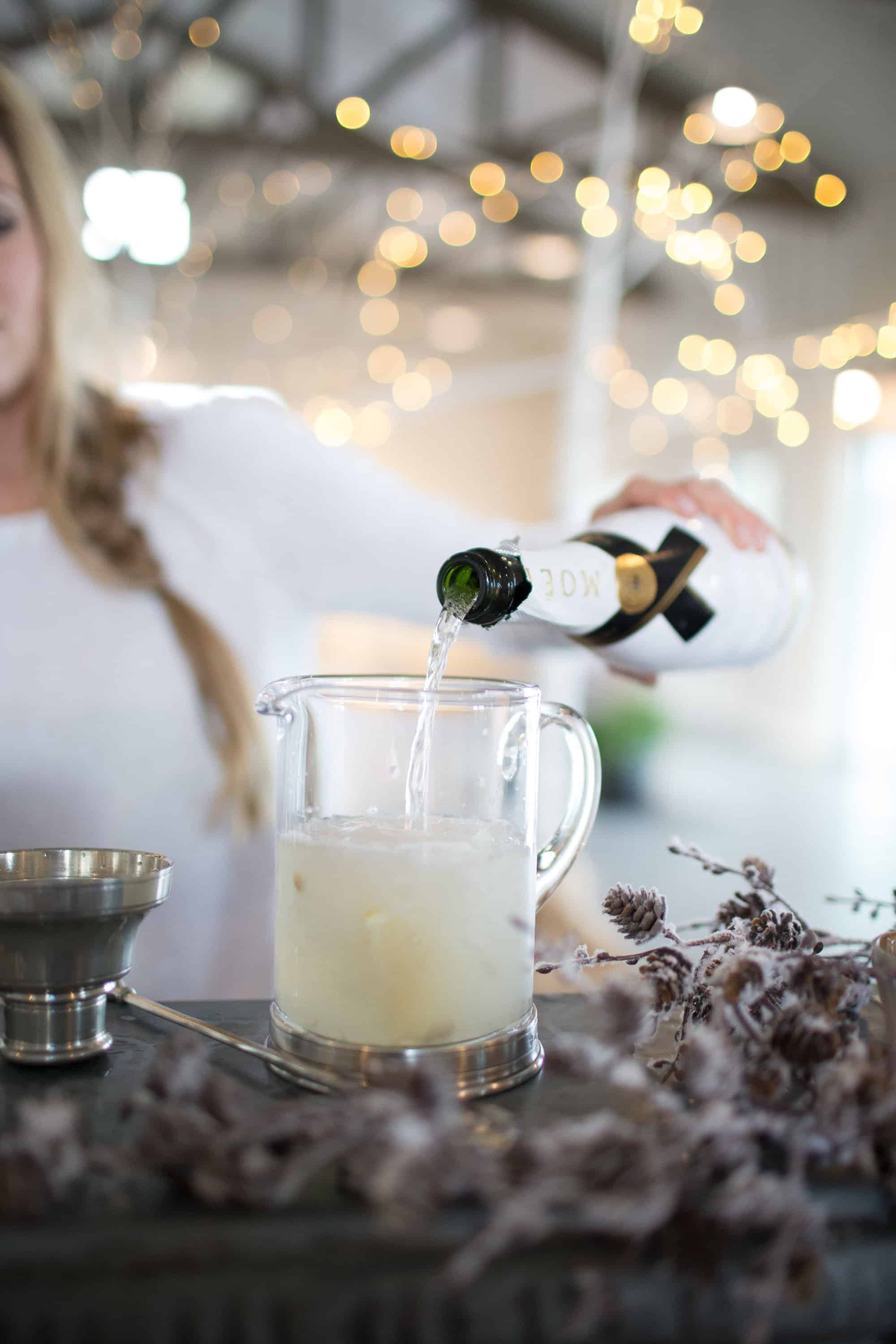 Holiday Gin Cocktail
Serves about 4, can be doubled
In a cocktail shaker, combine lemon juice, simple syrup, and gin. Shake well over ice.
Pour into a large pitcher and top with champagne. Stir well until combined.
Divide into glasses and garnish with lemon slices, enjoy!
(If you decide to double this, stir in the second half of the simple syrup in 1 oz. increments until you reach your desired sweetness level. It's easy to overdo it!)