DIY Pine & Herb Cocktail Stir Stick
This post may contain affiliate links, please read my disclosure policy.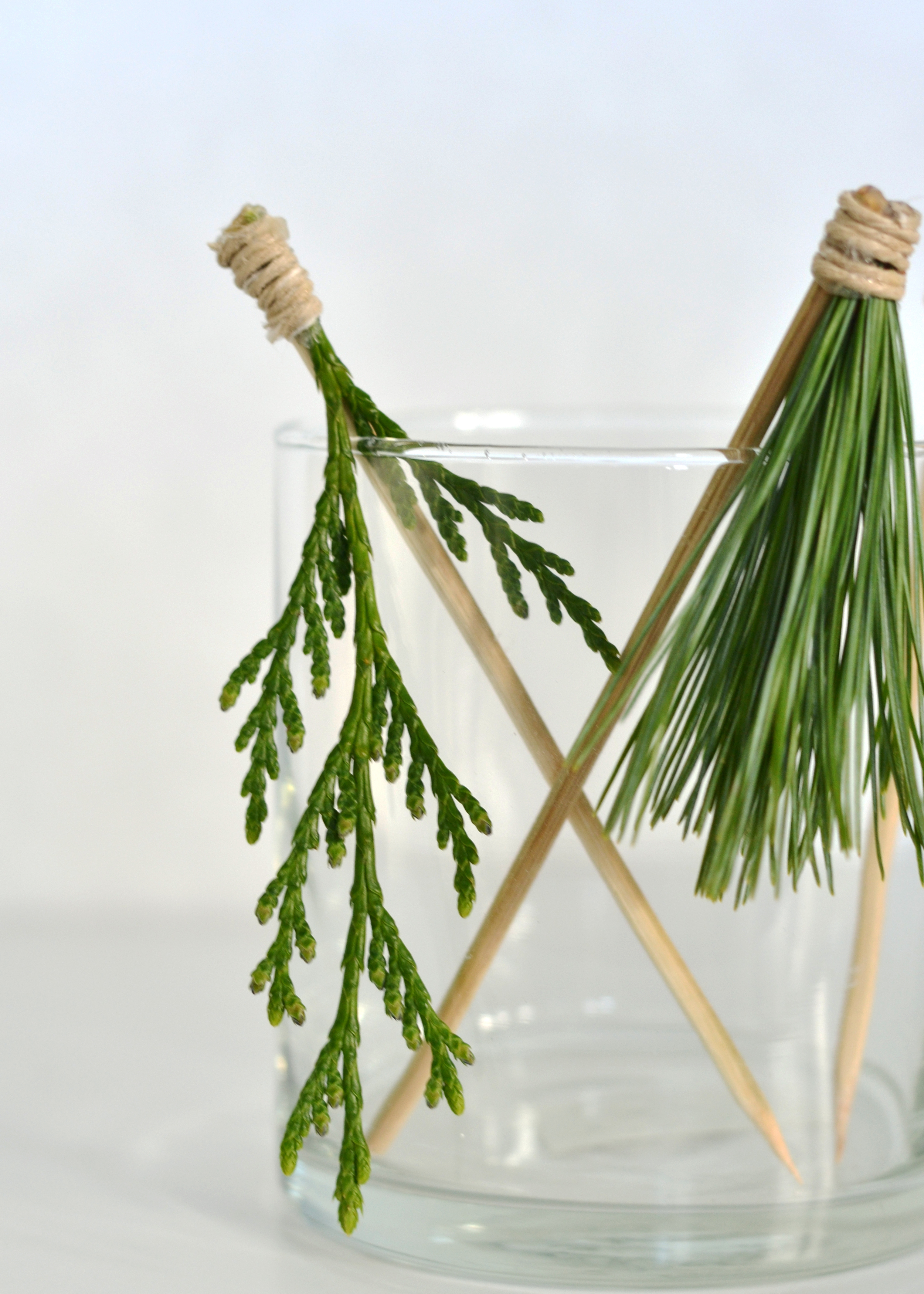 Is it safe to say this year has been the year of the tassel? I mean everything has been tasselized, and truthfully, I've avoided the trend at all costs (except for here, I totally caved). But, I love being inspired by nature. So when I realized that nature's very own tassel came in the form of a pine needle, I jumped on that band wagon quicker than 49 fans are jumping off (sorry, had to throw that in there, my husband is a niner fan).
I saw a photo using one of "nature's tassels" as a bow, and it was about the cutest thing I'd ever seen, but I didn't want to be a copycat, so I racked my brain for a new idea.
I decided that if I couldn't use the tassel on a package, I would settle for the second cutest thing ever – a pine needle tassel stir stick. Duh.
I didn't want to neglect the other types of pine needles, so I included them too. Oh, and I used some rosemary. Because, who doesn't love rosemary?
Pine Needle Stir Stick
Supplies:
Varying scraps of pine needles / herbs
Bamboo Skewers
Twine
Hot Glue Gun
Step 1: Cut bamboo skewer to size.
Step 2: Use a little hot glue to secure the pine needles / herbs to the top of the skewer.
Step 3: Add more hot glue, and wrap twine around the top.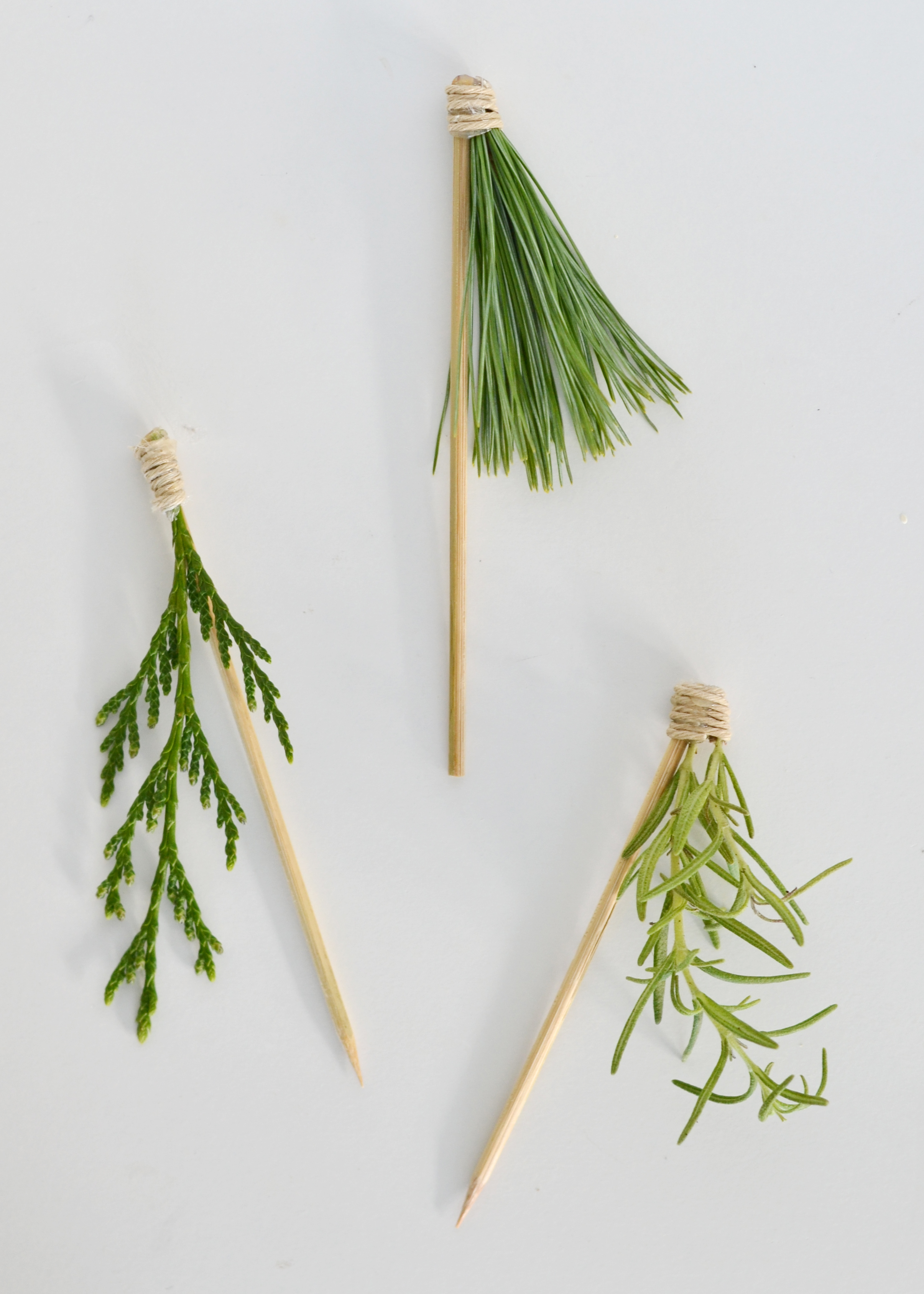 ---
subscribe to boxwood avenue