10+ Dark Spaces That Will Make You Rethink Those White Walls
September 29, 2016
The room in the very back of our house is known to our contractor as "the party room". Pool table, giant TV, terribly ugly (yet comfy couch) – it fits the stereotype completely. I have a vision of re-doing it with a mix of equestrian & moody styles. I am thinking of painting the walls a deep green or possibly dark gray, adding gold hardware, and lots of taxidermy. I want to create a cozy man cave that still says "we like to party", but in a tasteful way.
As I gathered inspiration for these rooms I noticed what a difference a white ceiling makes. As you can see below, rooms with even the ceiling painted in a dark color, ooze moodiness, yet rooms with a bring white & crisp ceiling are much less dramatic.
I love the design below by M. Elle with the wood clad ceiling, rich gray walls, and built-in shelves filled with wood and books. I also love the bathroom spaces with dark walls, it accentuates the smaller spaces in a very elegant way, I think I might be considering something similar for our guest room!
Enjoy the inspiration below, and let me know what you think about dark walls in your home!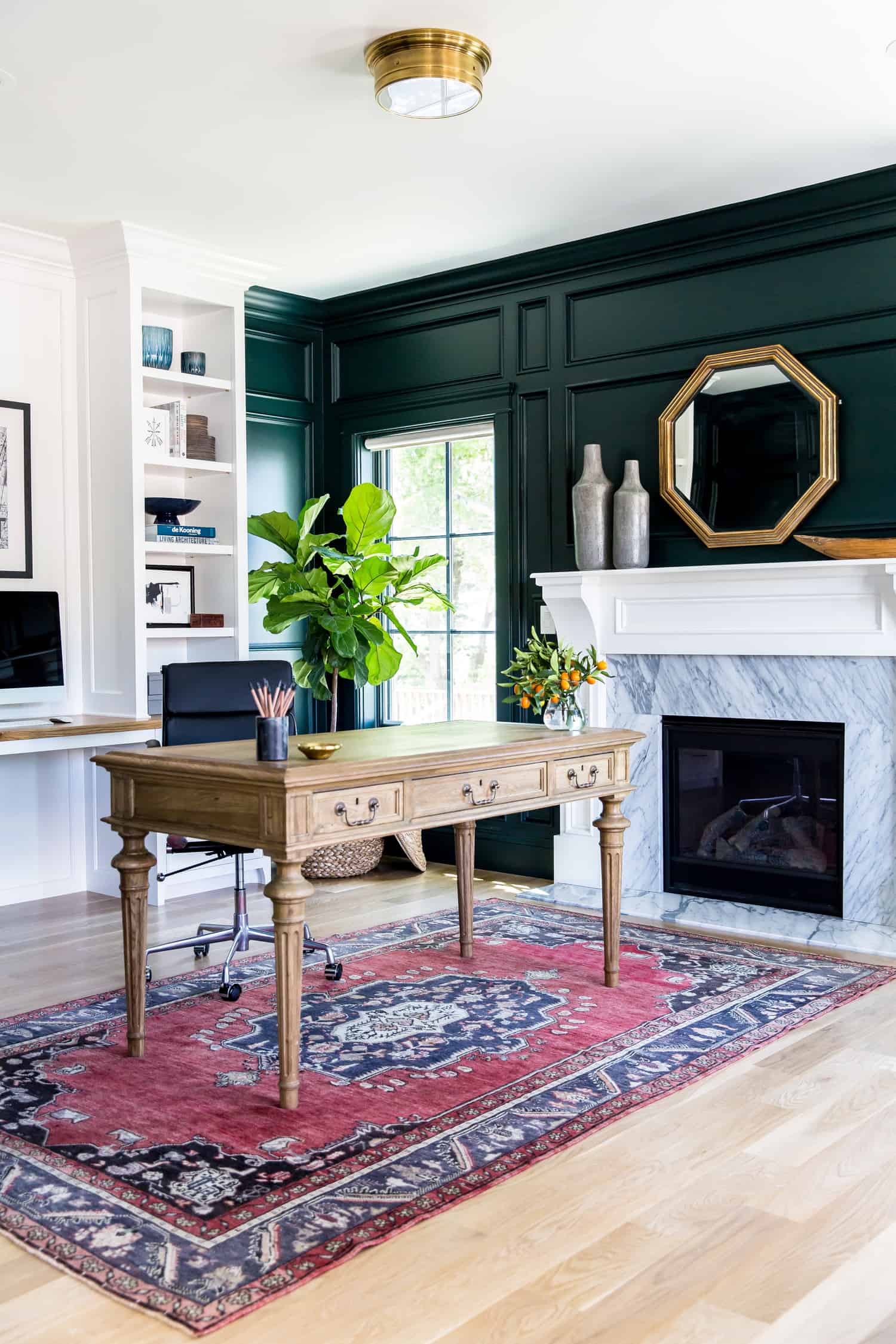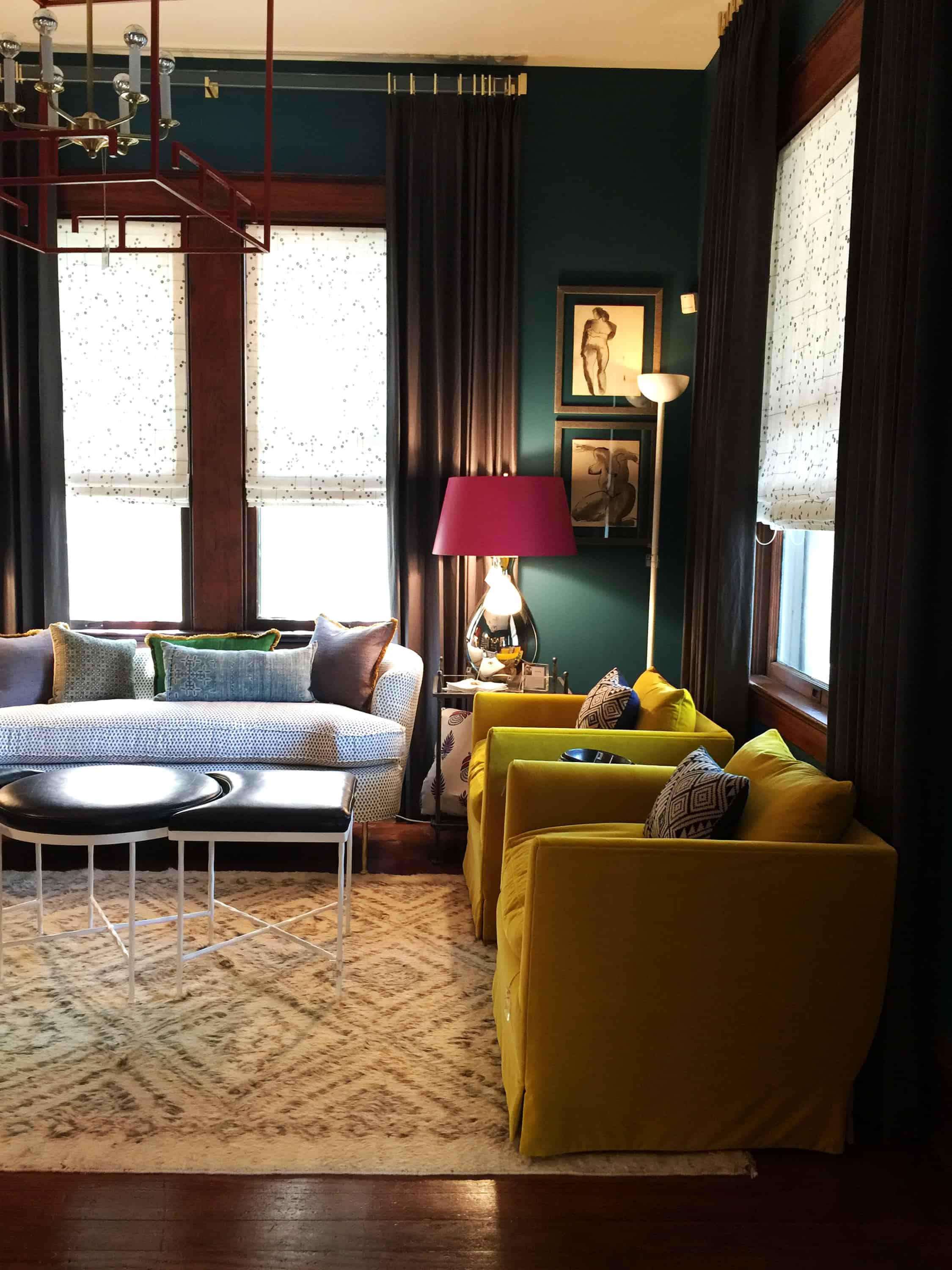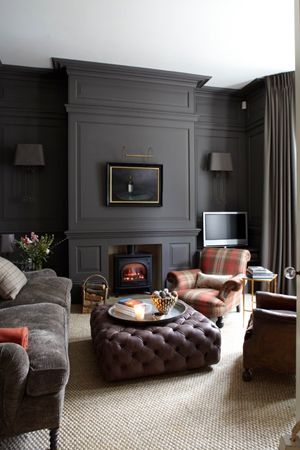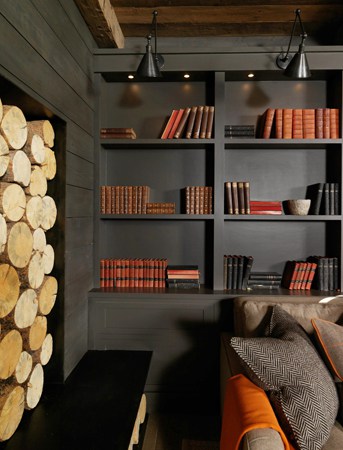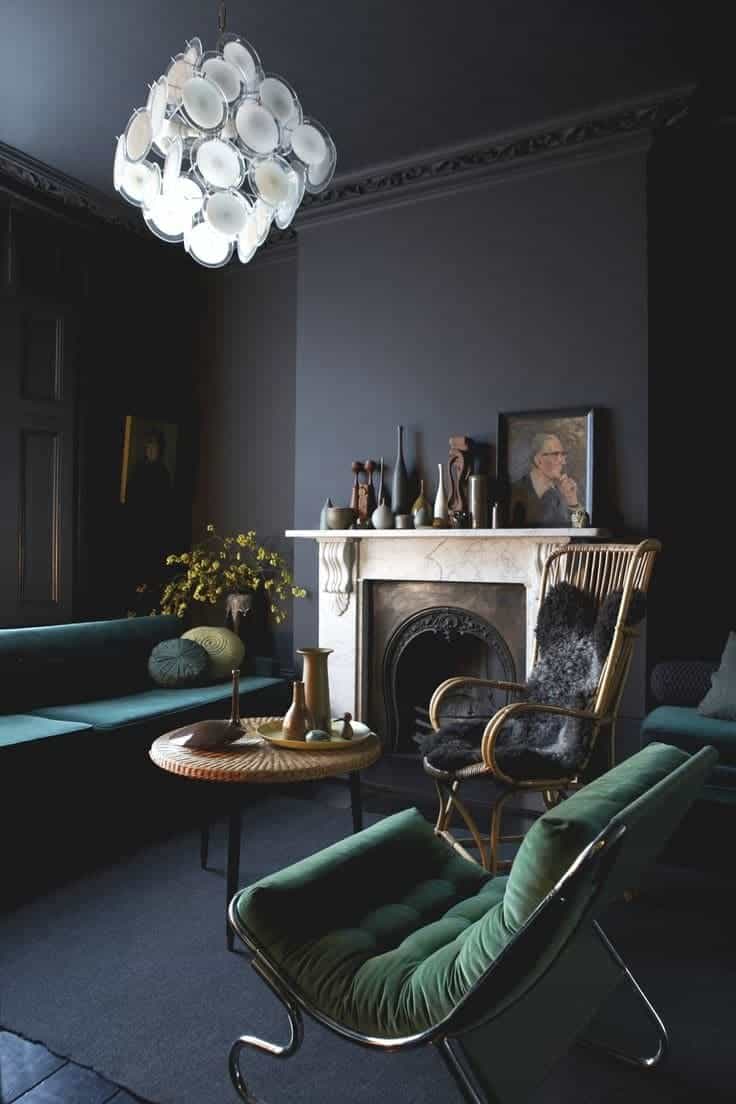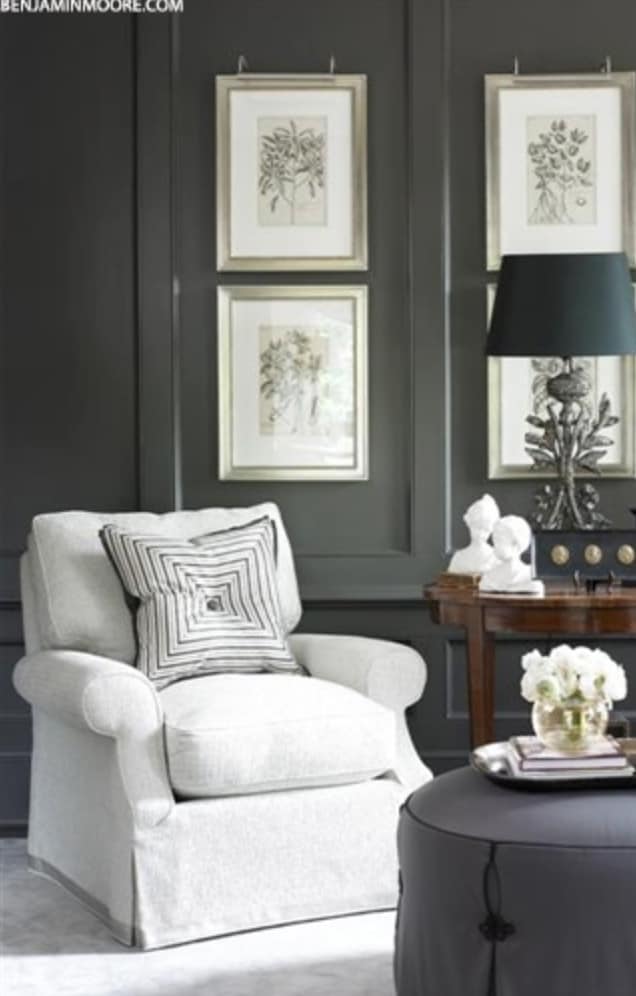 Milk Magazine | Graham Atkins Hughes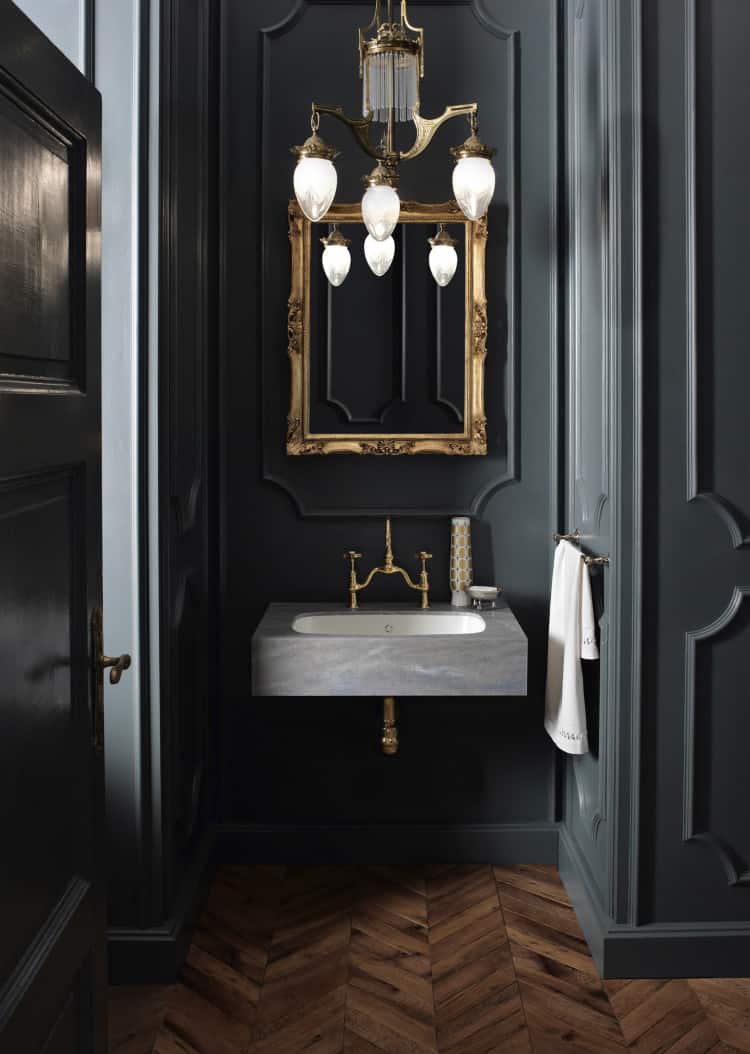 Mad About the House | Corian Basins