Searching for great thanksgiving gift ideas? Make up a bath of homemade caramel and give with a basket of apples and darling fall tea towel! This inexpensive hostess gift is the perfect Thanksgiving gift!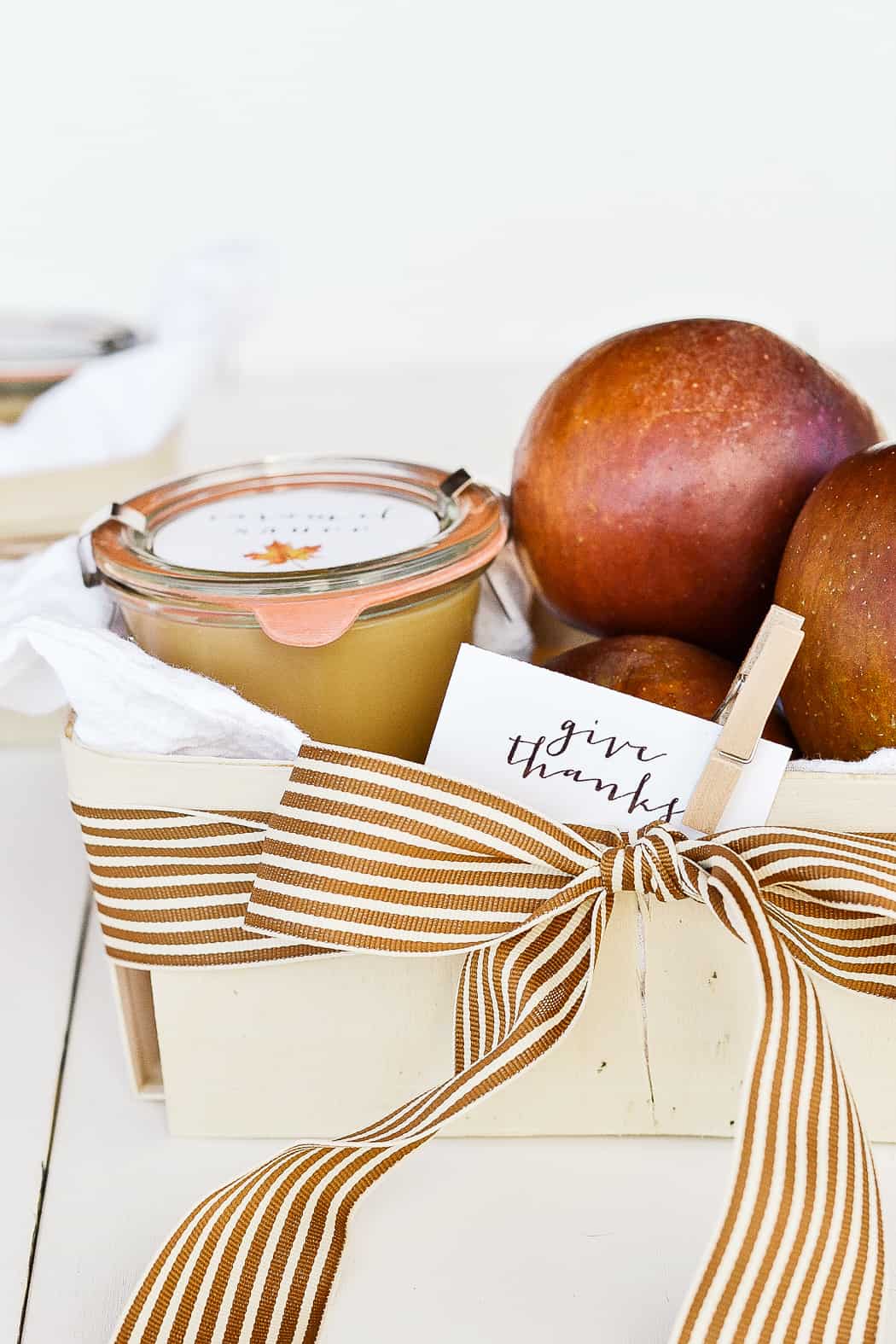 One thing I have learned from my French relatives is that the tradition of a hostess gift is anything but dead. Each time they visit, they come with beautiful gifts from France – soaps, lotions, etc… It's a small gesture that goes a long way!
As the holidays approach, coming up with inexpensive and thoughtful Thanksgiving gift ideas can be tough! Although a bottle of wine is always a great go-to, this caramel apple basket is so easy and very inexpensive. We're talking under $5 here!
When I saw this post on Pinterest by Jenny Steffens Hobick of Everyday Occasions, I was inspired to use up our left over baskets with some apples & homemade caramel sauce. I just love Jenny's little acorn tags, so darling!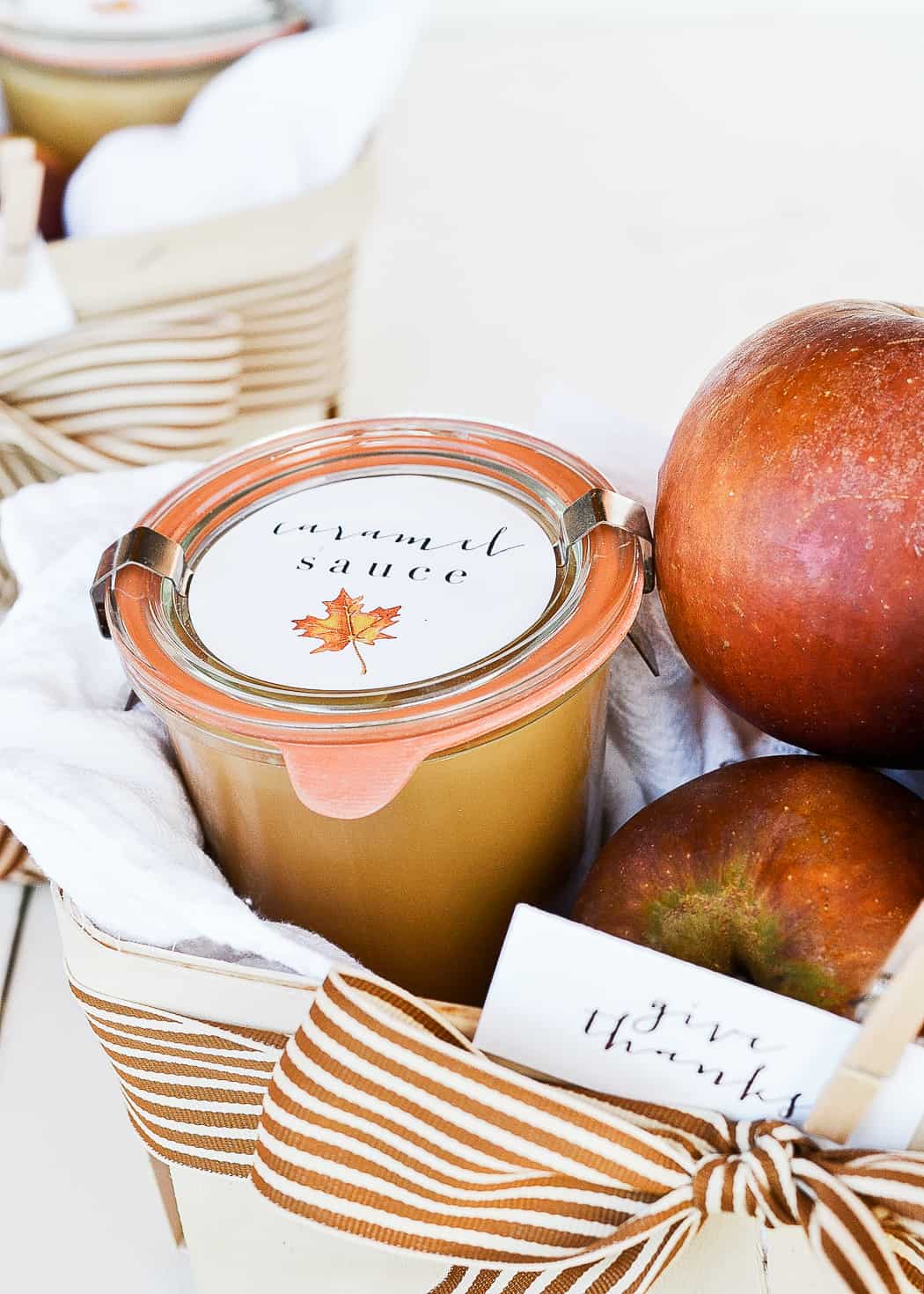 The caramel sauce is made with sweetened condensed milk (grab the recipe here). This one-ingredient sauce is made in the crockpot, and the glass jelly jar makes it look much more elegant than it really is! When paired with apples and some ribbon, you really can't go wrong! I used Weck jars, but I would suggest using a regular screw cap mason jar if you've never used Weck before because they can be a little tricky to seal!
I've also included a DIY fall tea towel in the basket, but that addition is really just a bonus. The DIY leaf stamped towels are so fun and easy to make, making a big batch of them would be a great way to spend an afternoon with girlfriends!
---
shop this post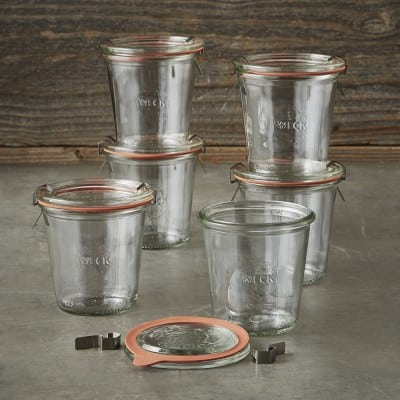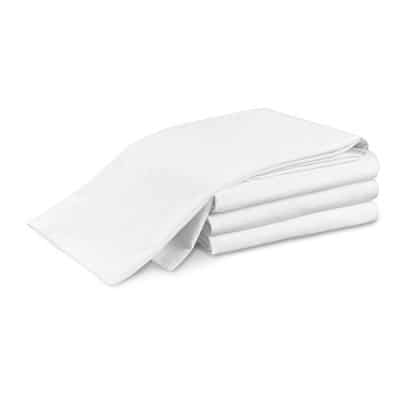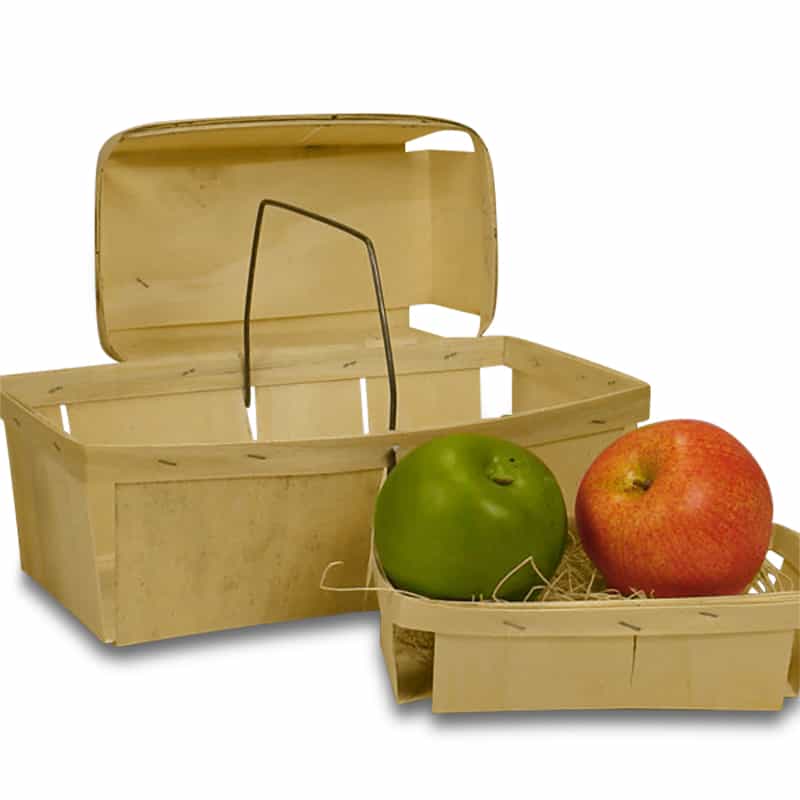 ---