I was browsin' Pinterest, and right before I fell down into the vortex like Alice and her hole, I came across a leather 'paper' bag. It was really unique, and I thought, "I can make that!"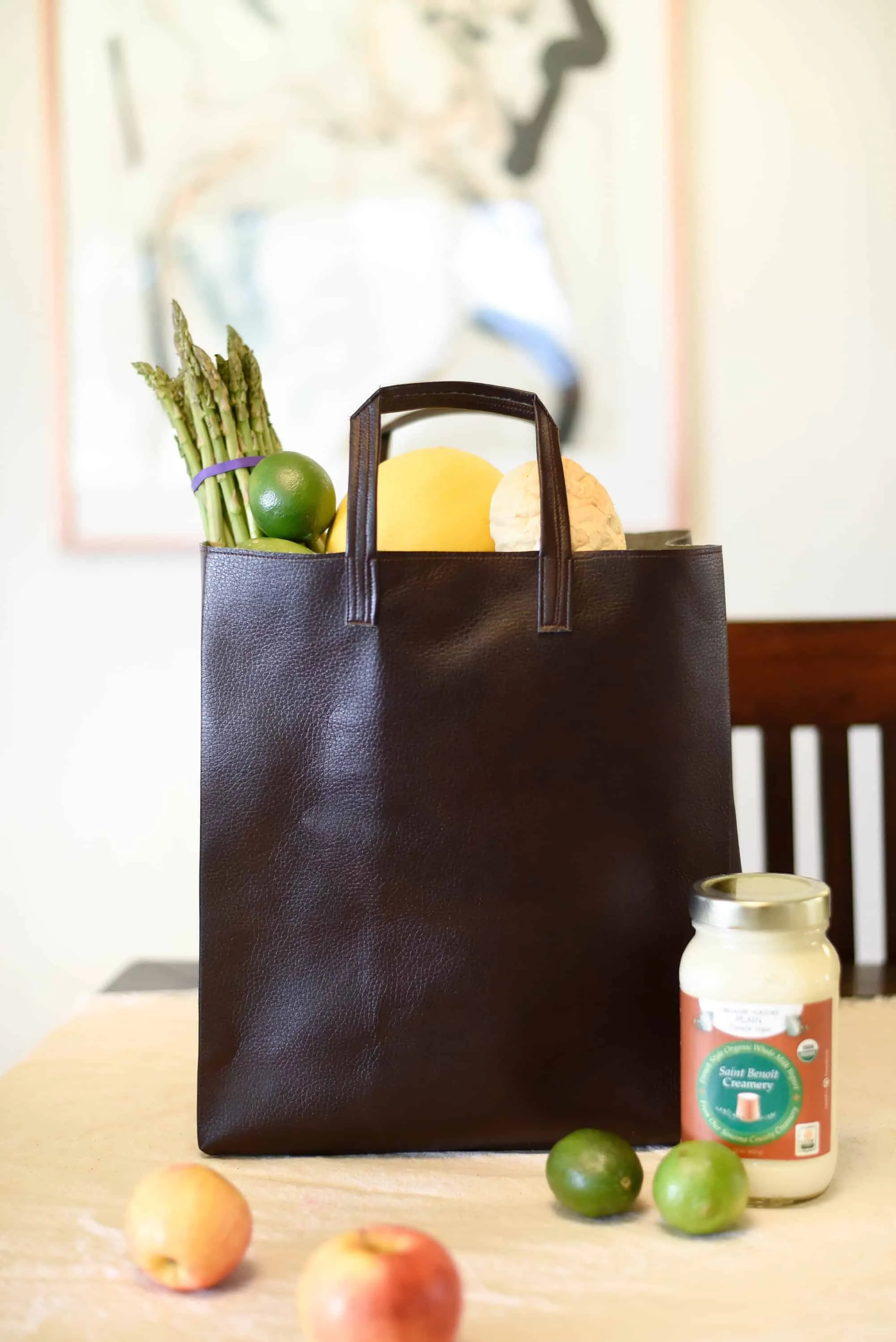 So I made it, and Rachel L'Antigua snapped photos of me making it, and now you can learn how to make it too! It folds up like a paper bag, and looks like a paper bag, only it's made of faux leather. It's not the easiest sewing project, and I'll admit I sat on my craft room floor with a real paper bag, and the pieces of this leather paper bag, and cussed out loud, and nearly trashed the whole project, but right before I quit sewing forever (which would really just add to my on-again, off-again relationship with my good ol' Singer), I cracked the code.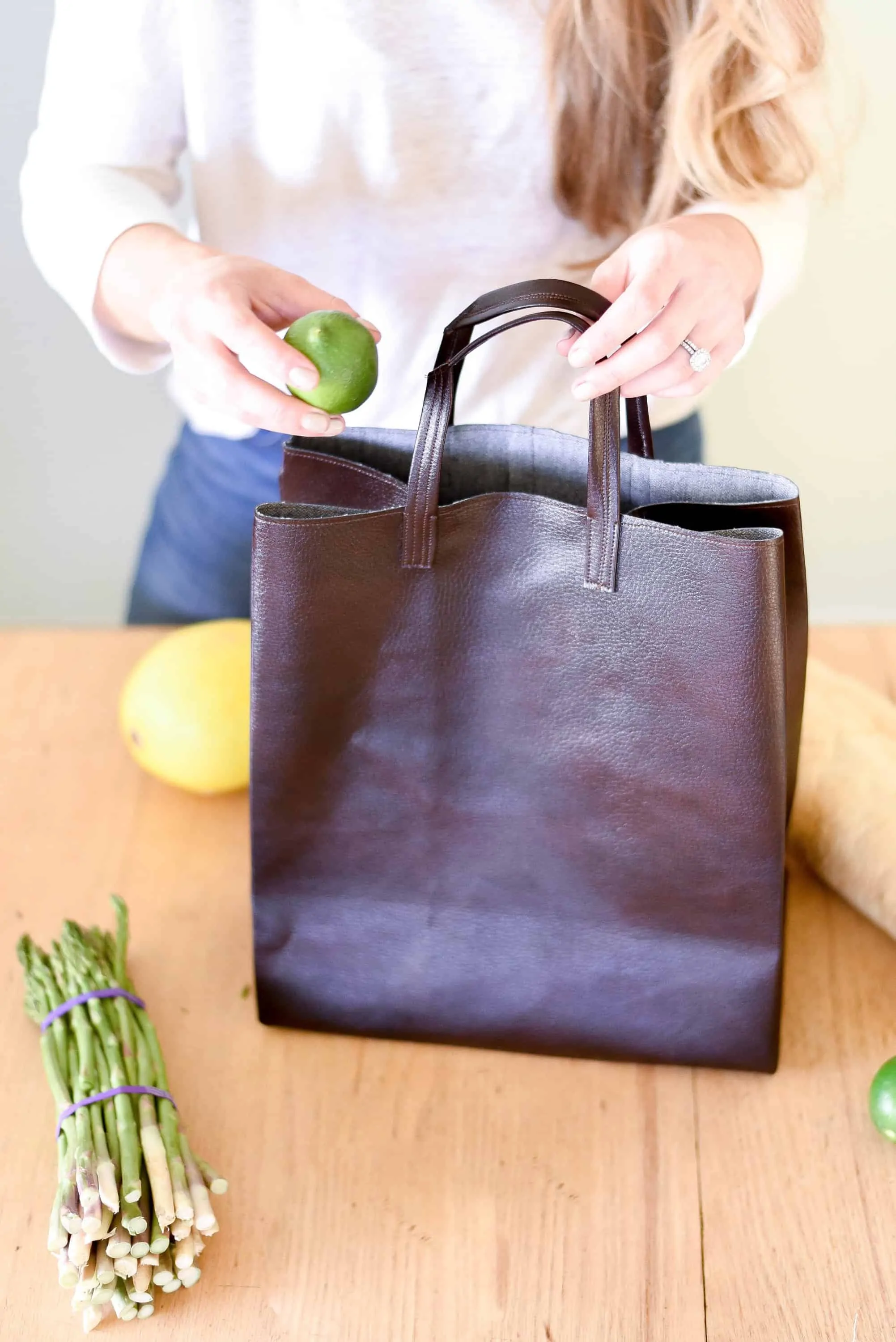 After cracking the code, and sewing this together, I was proud of myself for not giving up like a five year old when the going got tough. I've used this several times at the grocery store, and since I made it, I feel like I am carrying a YSL tote through the parking lot, stuffed to the brim with limes and carrots (why do I always buy limes and carrots!?).
rachel l'antigua photography