DIY Organic Olive Oil & Lavender Sugar Scrub
This post may contain affiliate links, please read my disclosure policy.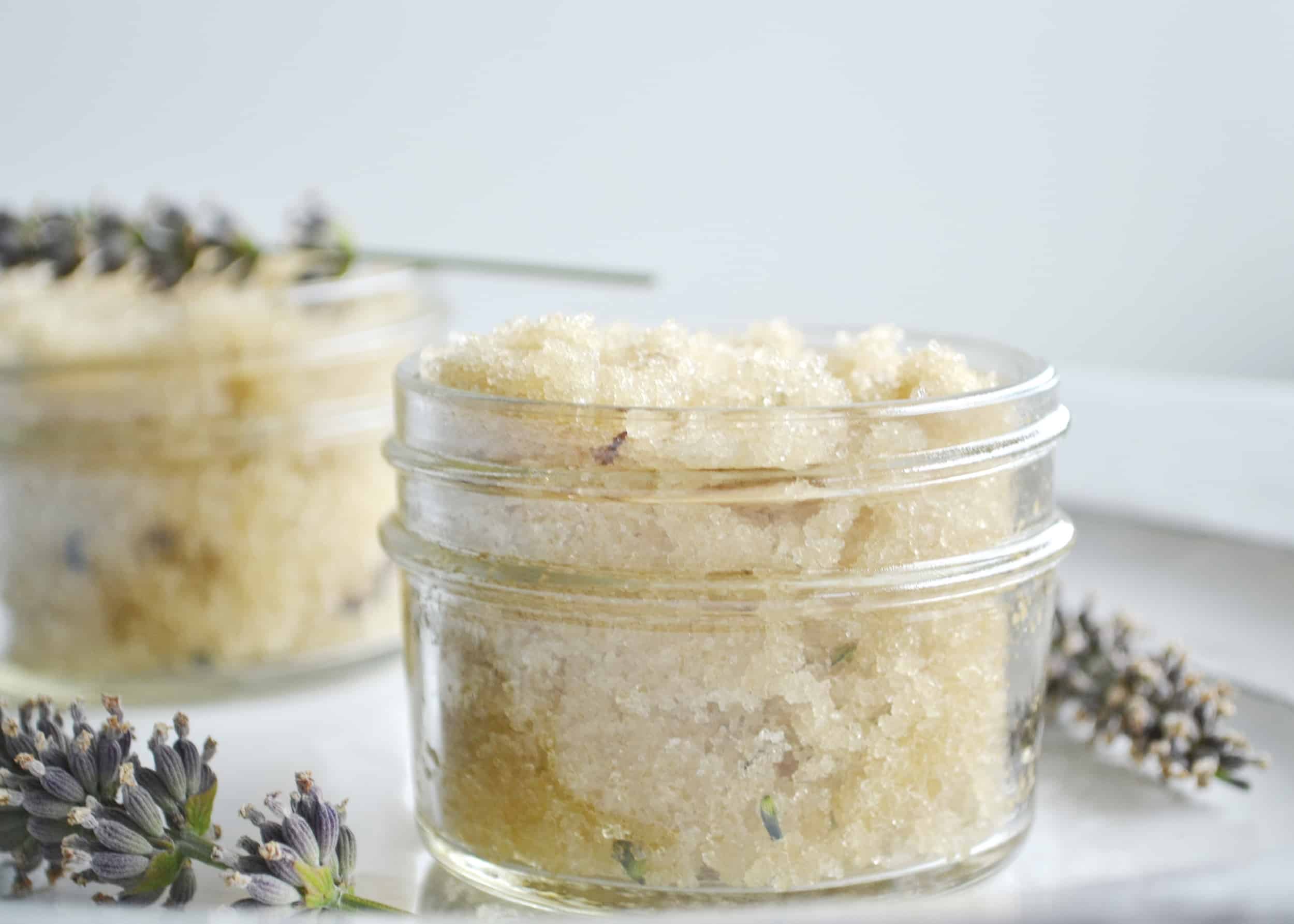 Let's start this post off with me keeping it very real:
I have a little bit of an obsession with lavender. I have a dream of turning the front part of our driveway into a lavender garden, and having bee hives so that I can have lavender honey. So over the past two years of living here, I've planted quite a bit of lavender.
At the end of this year's season, I harvested all of the lavender from the stems, to make gifts with. I placed all of the little buds into one of those giant glass milk jars, and then set it aside for a few weeks. When I decided to start making things with it, I pulled out the glass jar only to see a giant moldy mess.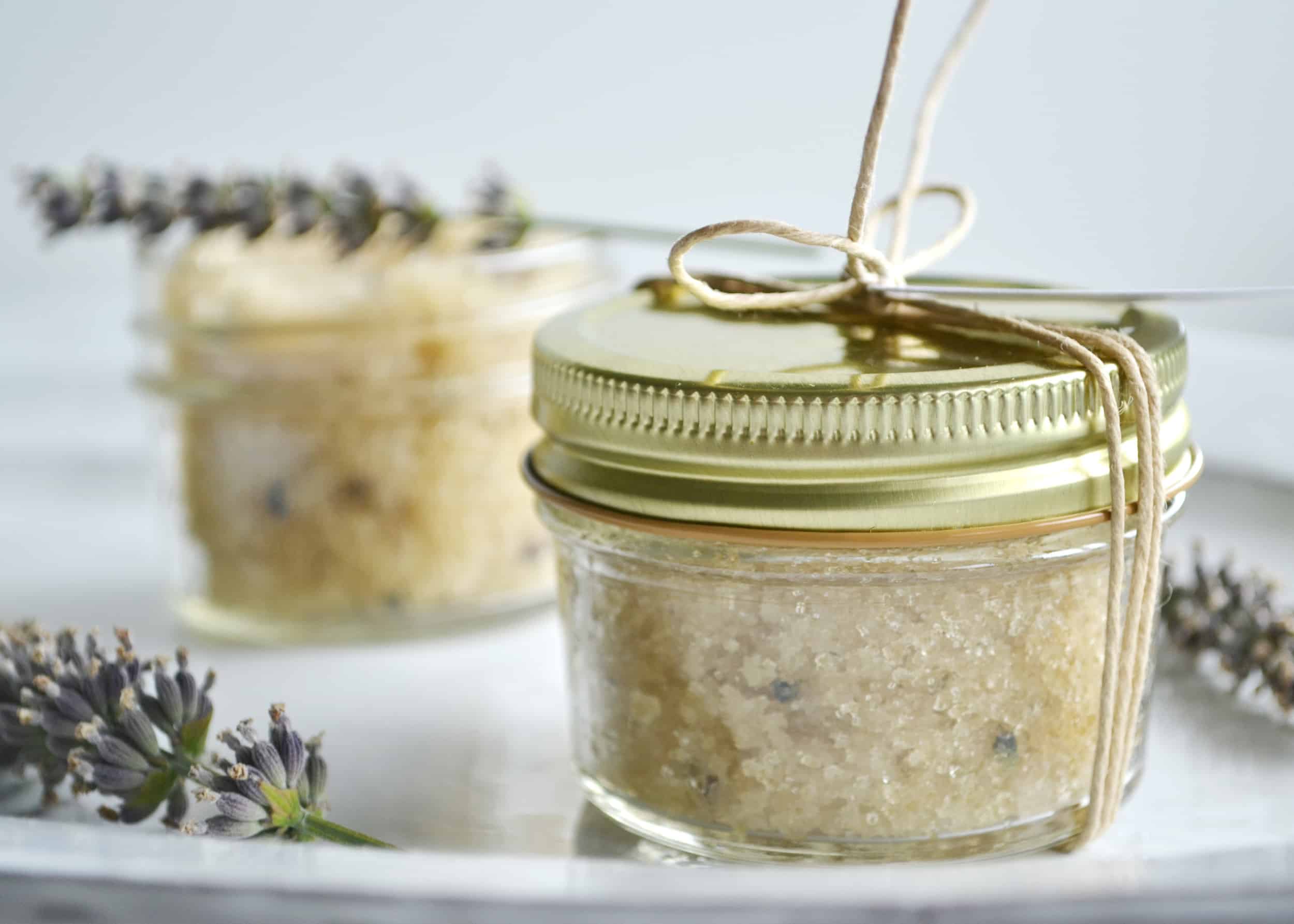 It was disgusting!
I was SO mad at myself for being lazy and not properly drying out the stems before harvesting the lavender buds. I had assumed that they were dry because it was mid fall, and they felt dry. But, oh was I wrong! So an entire year's worth of lavender got thrown away.
As I cried pitifully into the trash can, I vowed not to take any more short cuts!
Why am I sharing this story with you? So that you know to properly hang and dry all herbs before using them. I don't want you to make the same mistake I did!
If you are smart (unlike me), and have some dried lavender that you'd like to use up, this is the perfect project! I used organic olive oil and sugar, Whole Foods ain't got nothin' on us!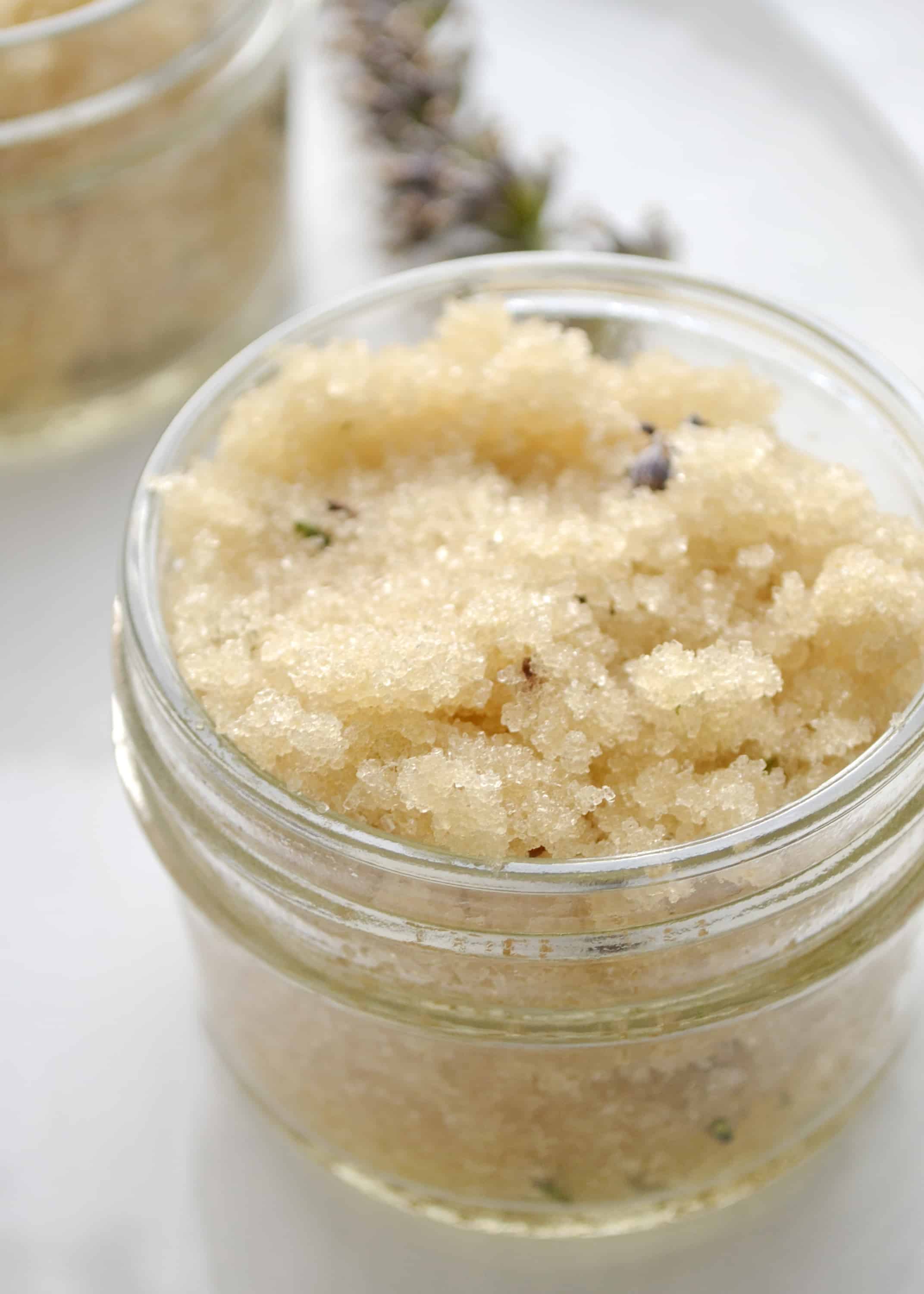 DIY ORGANIC LAVENDER SUGAR SCRUB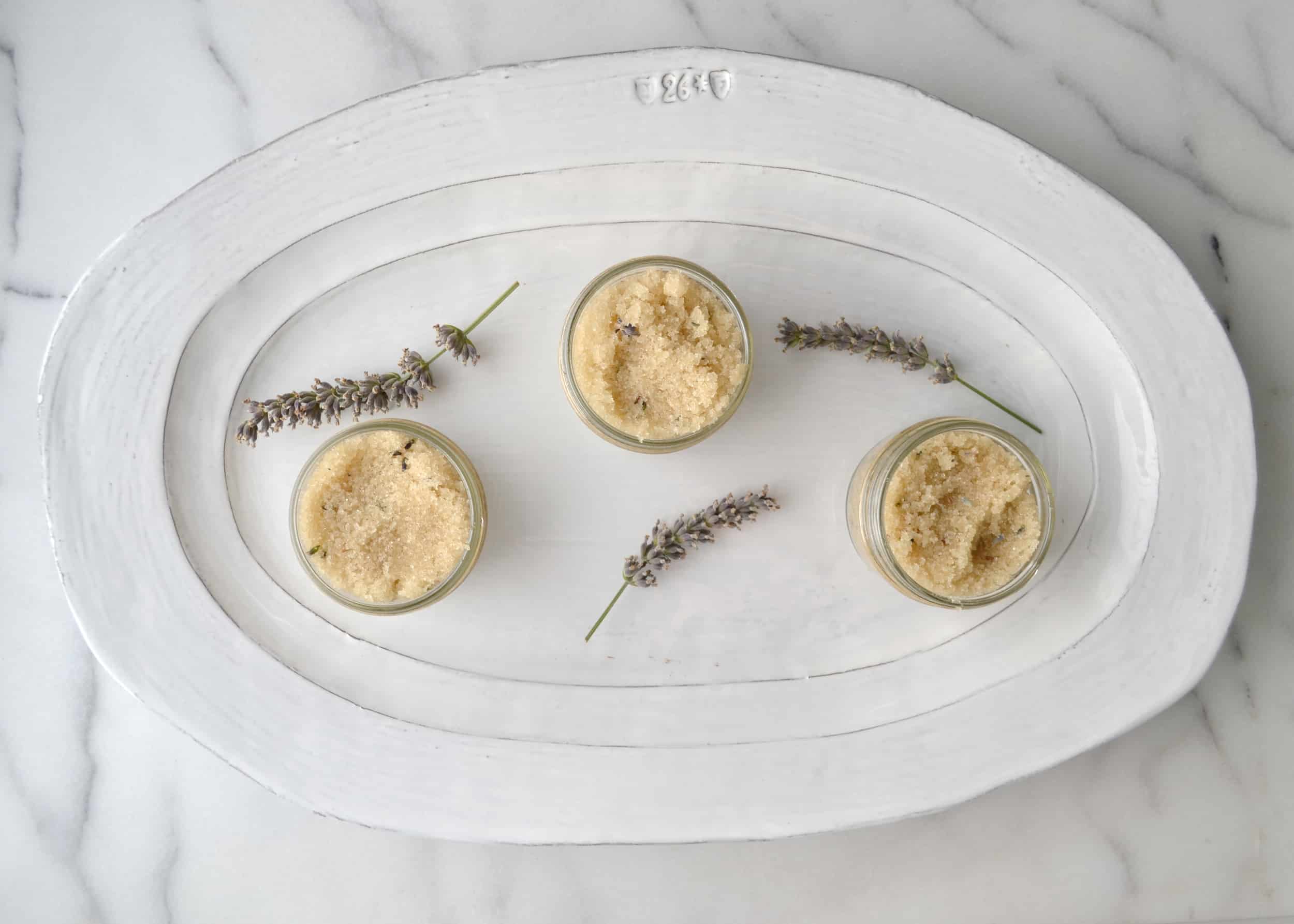 Ingredients:
4 cups Organic Raw or Coarse Sugar
Dried Lavender Buds
1.5 cups Organic Olive Oil
To make: In a large bowl, combine 4 cups sugar, and 1 cup olive oil. Stir together, adding more olive oil if desired. Stir in lavender buds. Once thoroughly combined, scoop into clean mason jars, and seal. Add a bit of ribbon, and give!
Make sure your lavender is dry, or the sugar scrub will grow yucky bacteria, and it won't be safe to use. Also make sure all of your utensils are very clean before using. This process isn't as serious as canning, but you wouldn't want to give anyone a bacteria ridden gift!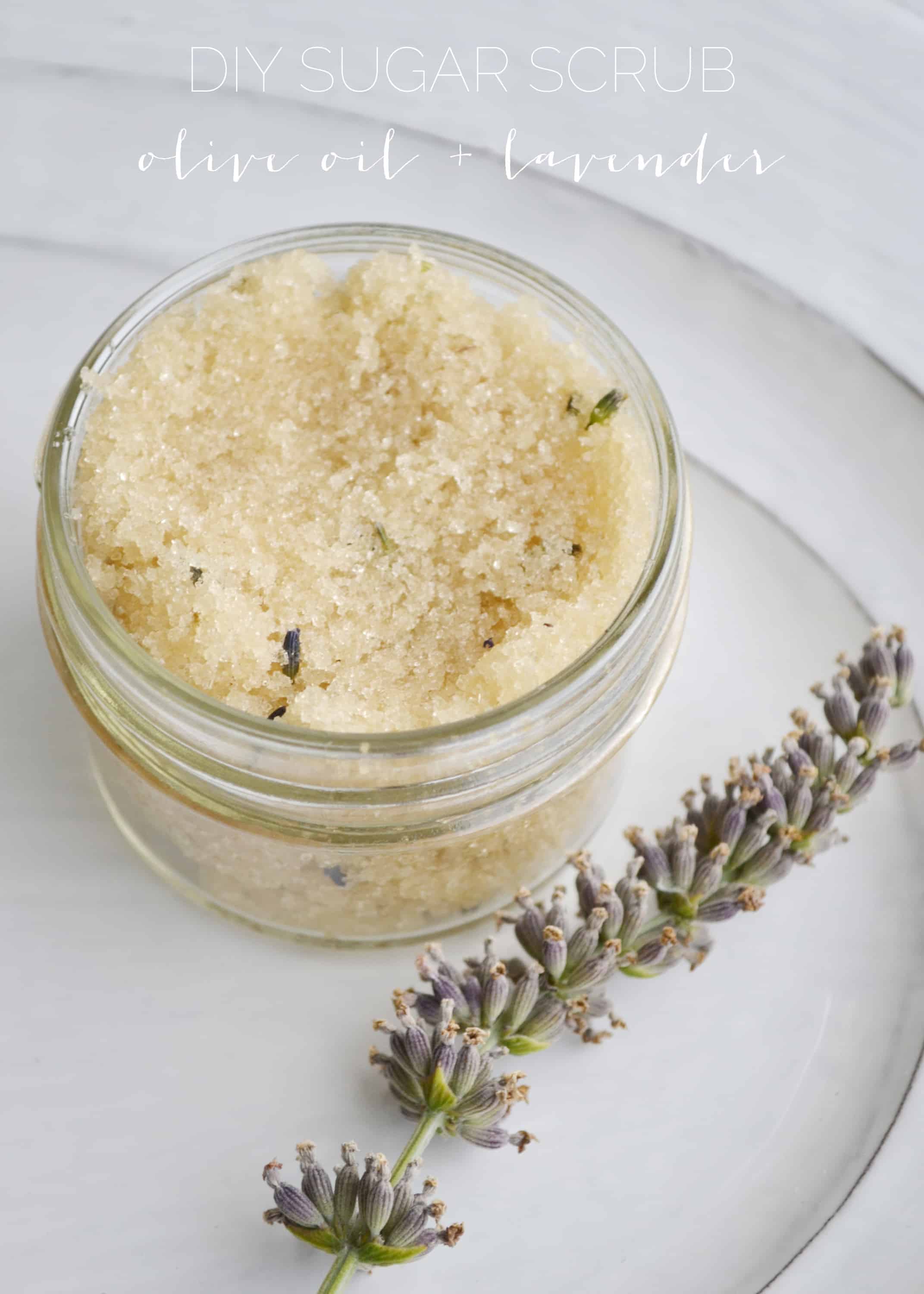 Stay tuned, next week I will be teaming up with Society Letters to share some great care package projects (hint: one of them includes this sugar scrub)!