Need a handmade Christmas gift idea? You won't believe how easy it is to make all-natural homemade candles!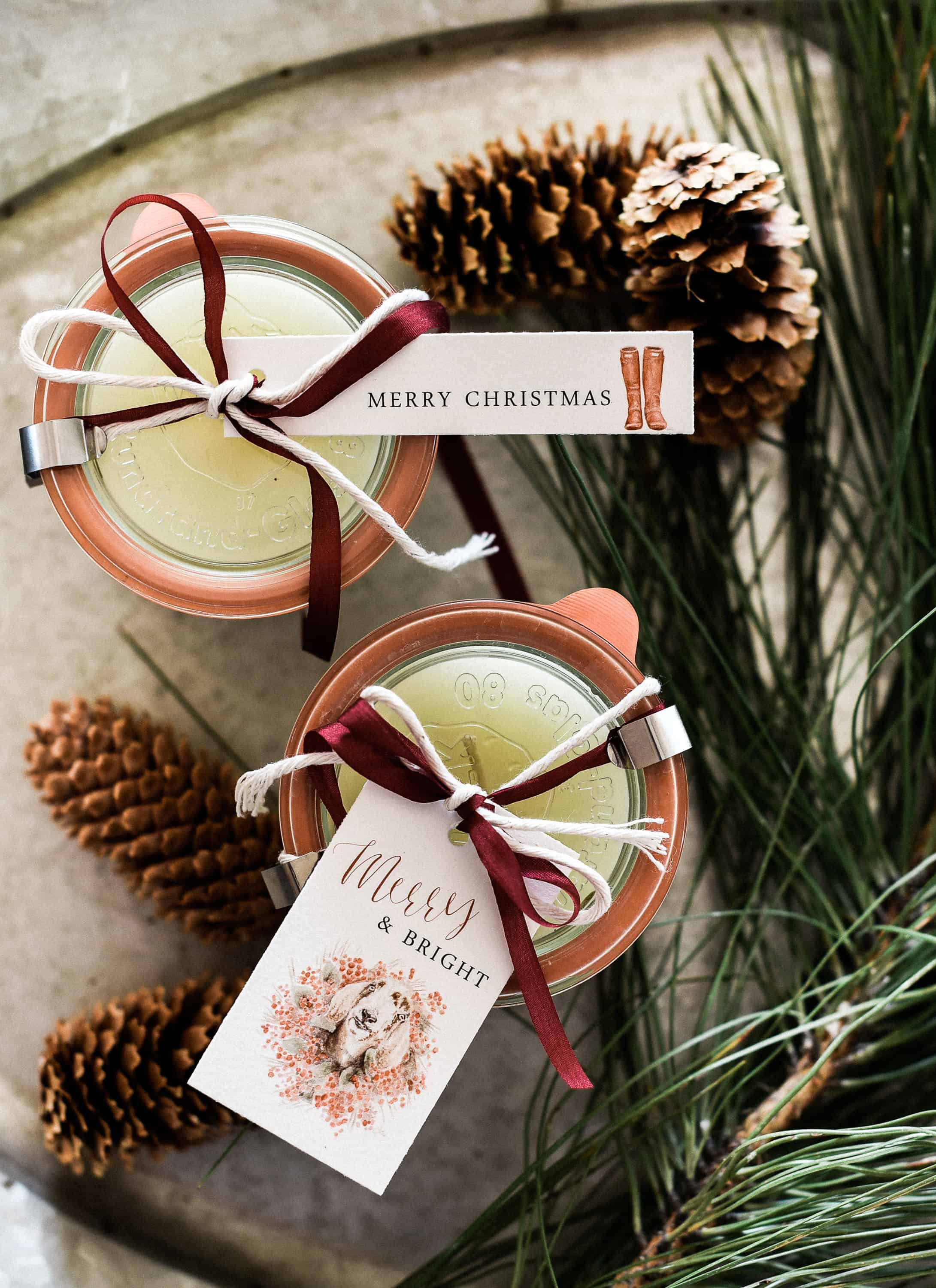 Christmas is fast approaching, and checking off everyone on your list can be tough! I love making handmade gifts for the holidays! Not only because it's a great way to give thoughtful gifts, but because I always have so much fun crafting. Getting back to my roots and pull out the craft supplies is such a treat for me. That's why I absolutely adore gifting these homemade candles!
Some of my favorite handmade gifts are: peppermint bark, this easy DIY half apron (it's so cute!), and dried potpourri!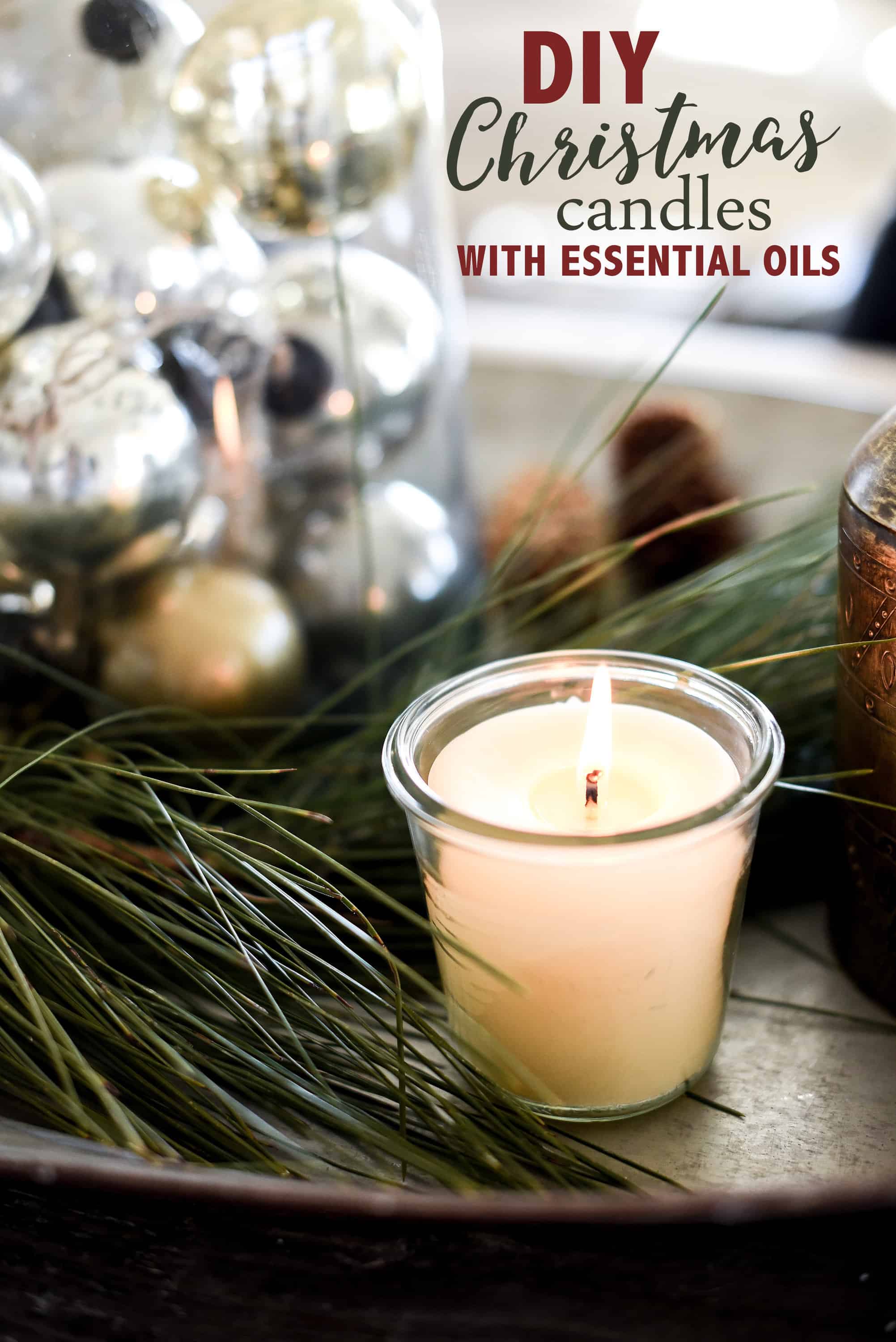 This year I decided to whip up a batch of homemade candles, which are made with beeswax and essential oils. I had forgotten just how easy candles are to make at home! Not only are they easy to make, but when you make candles yourself, you know that there aren't any yucky chemicals hiding in the fragrances.
I love using essential oils for handmade gifts like this. They are a great way to add scent without turning to artificial fragrances! In these candles I used a mix of sweet orange, cinnamon, and clove. This is a lovely winter citrus blend that goes great in homemade sugar scrubs, body butters, and candles!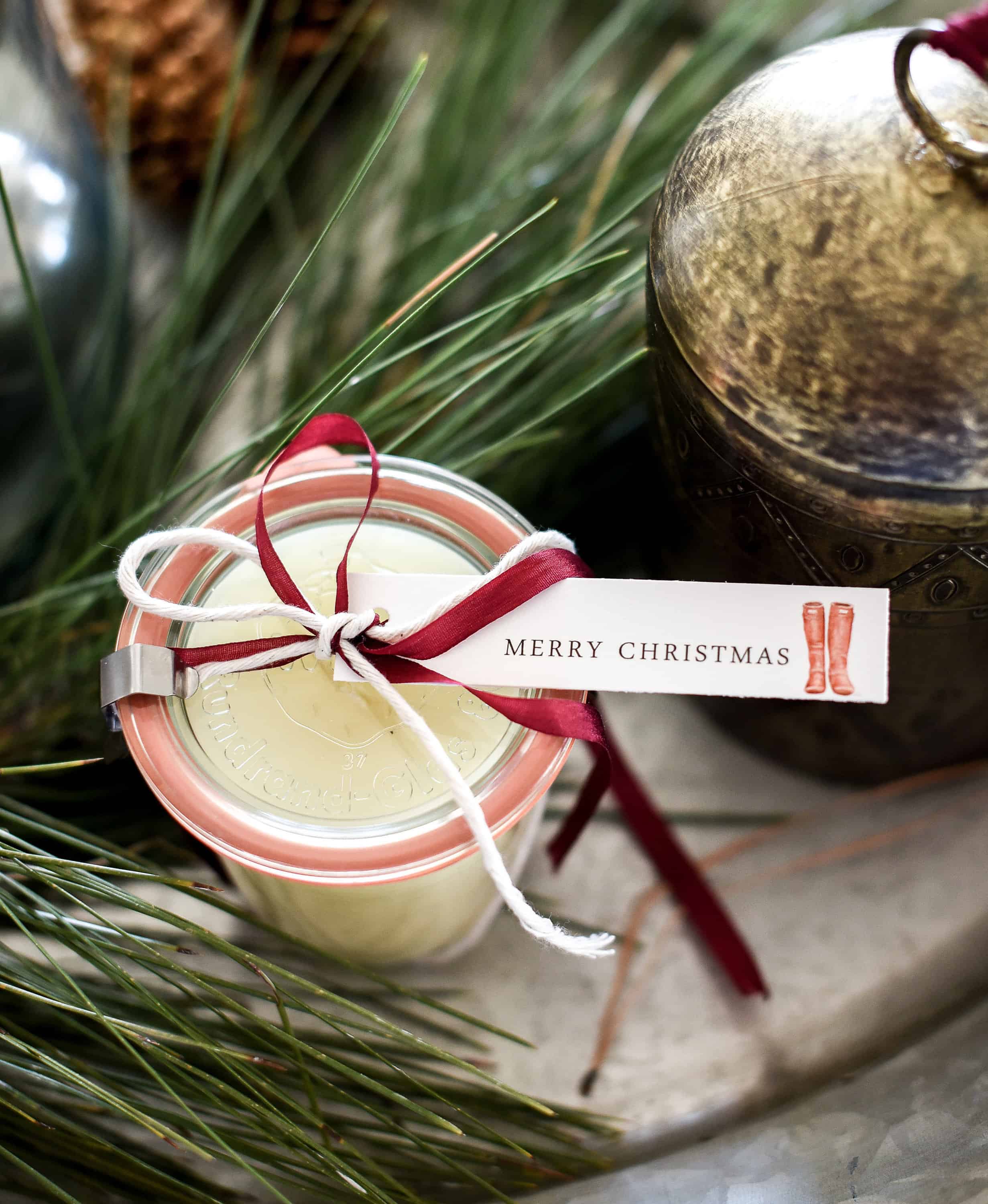 To make these DIY homemade candles even more cute, I used the watercolor clipart Amber's Artistry painted for us and turned them into free printable gift tags! I have linked the file below the recipe so that you can download the tags and use them too! Just print them onto card stock and use a paper trimmer to cut them out!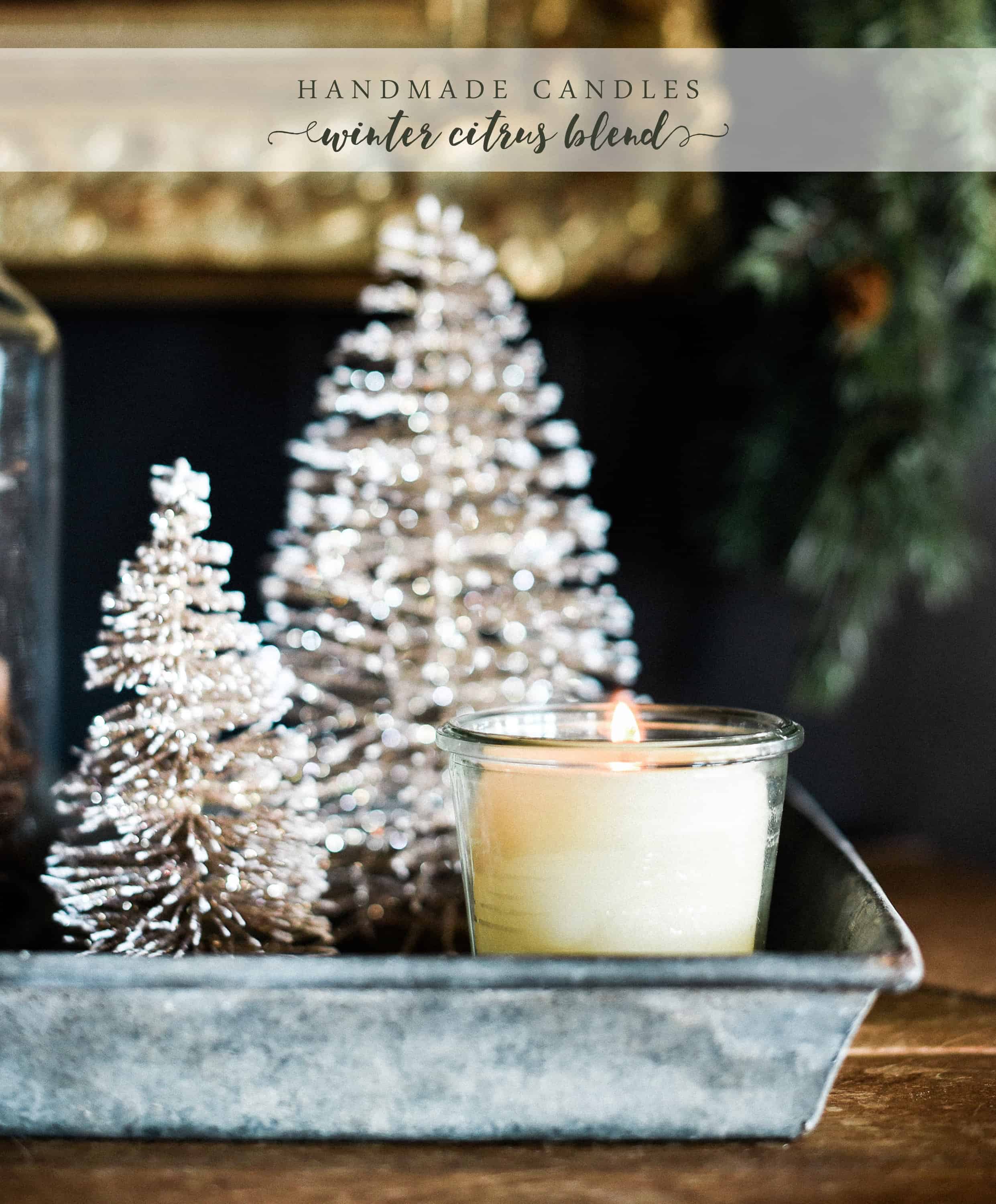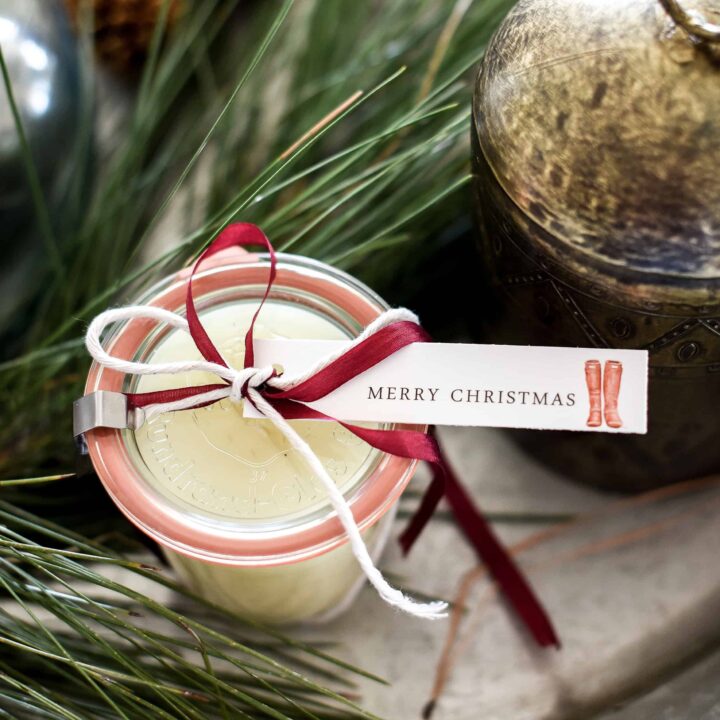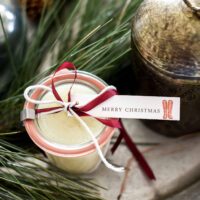 Print
Homemade Candles
Need a handmade Christmas gift idea? You won't believe how easy it is to make all-natural homemade candles!
Materials
1

lb

4 cups beeswax pellets

candle wicks

essential oils

sweet orange, clove, spruce

glass jars

free printable gift tags
Instructions
Pour 4 cups of beeswax into a mason jar or Pyrex measuring cup. Use something that you don't mind dedicating to your craft closet, as it will be difficult to get whatever you use here clean again.

Microwave the wax in 2-3 minute increments. Stirring between. Similarly to melting chocolate. It should take about 9 minutes total.

Once the wax is completely melted, add essential oils of choice. I used 40 drops sweet orange, 10 drops spruce, and 5 drops clove.

Set out the candle molds you'd like to use. I used glass Weck jars.

Add the candle wicks to the glass jars. To do so, dip the metal part of the wick into the melted wax. Place the metal end of the wick into the center of the candle mold, holding into place until the wax dried.

Add candle wick stabilizers. Tape two skewers together on each end, leaving the center open. Carefully slide the skewers over the wick so that the skewers rest at the top of the candle mold, holding the wick in place. Do not pull on the wick, it will come off of the glass. If this happens, just repeat step 5.

Once the wick & skewers are in place, pour the wax into each mold. Set aside to harden.

Once hardened, remove the skewers and trim the wick!

Add ribbon & a cute label, and give to friends & family!