Free Printable Goat Greeting Cards
April 17, 2019
These free printable Easter card templates are perfect for spring and so easy to use! Make your own Easter cards by simply printing out these goat greeting cards, and folding in half!
Thank you so much for stopping by! This post contains affiliate links, I receive a small amount of compensation if you choose to purchase from my links (for example – as an Amazon Associate I earn from qualifying purchases). I only link to products that I know and love!
Not too long ago my friend Lauren Spindle sent me a series of hand painted artwork showing off my four goats to a tee. I was so delighted how she captured each of their unique personalities within the paintings.
Butternut with her Mona Lisa smile, knowing just how cute she is. Buckwheat, wondering what sort of mischief he can get into next. Truffles, with her sweet shy smile, and Alfalfa, a little startled, but ever so handsome.
I fell immediately in love with these paintings and wanted to be able to share them! I thought they would make the most darling Easter cards! So I reached out to Lauren to see if she might be interested in letting me turn the art into digital files for you to use!
I am so excited to share these free printable Easter cards with you! These sweet goat greeting cards are perfect for Easter, but would serve for Christmas, Mother's Day, or any occasion really!
To make these cards, simply click here to open the file, then print onto card stock. Once printed, cut the paper in half horizontally, and fold your cards! You could also size the graphics down and use as little gift tags!
*For personal use only, please do not redistribute.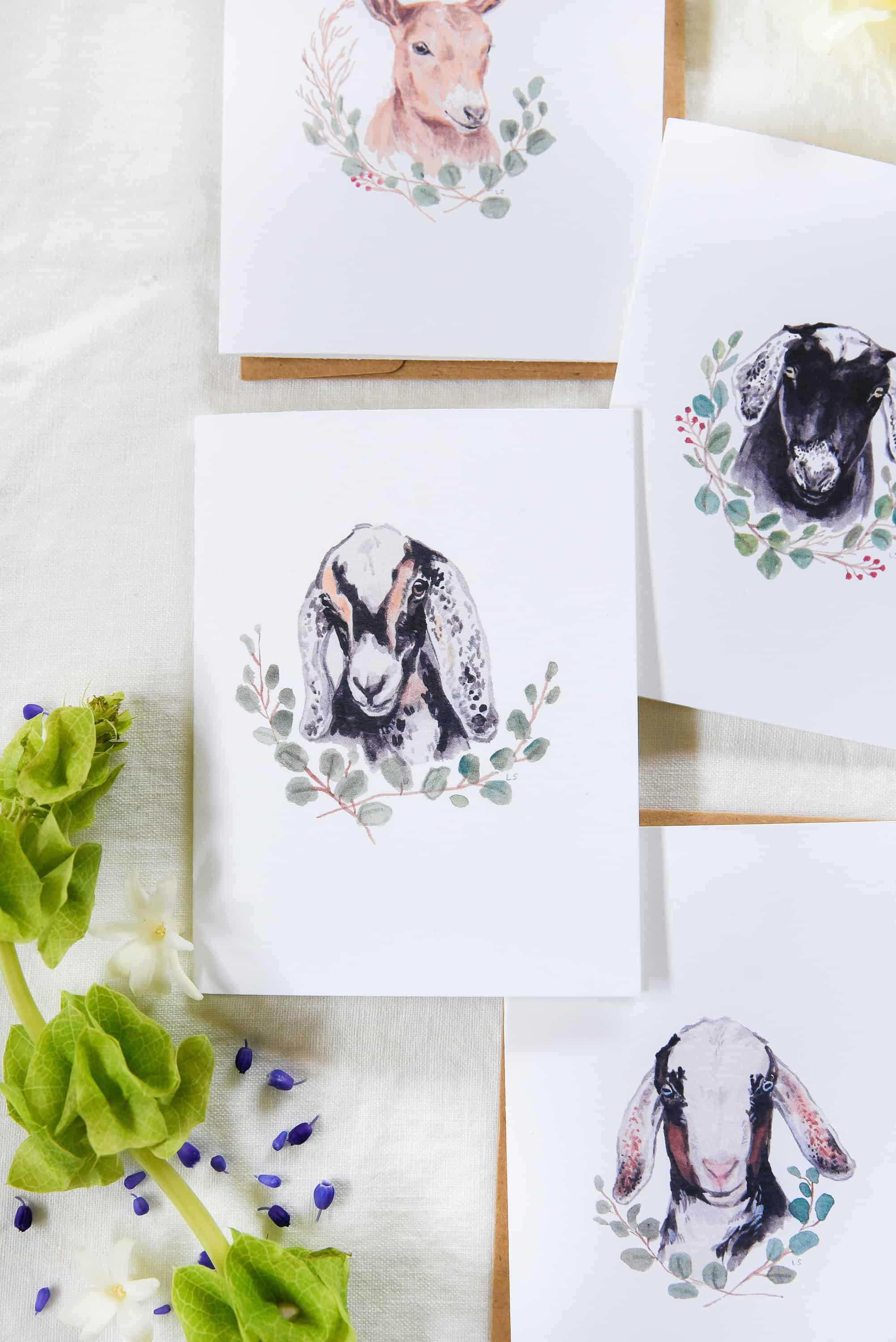 Free Printable Goat Greeting Cards
Materials
Paper trimmer
Printer
Card stock
Instructions
Download the free printable goat greeting cards.
Print them on the paper of your choice - I personally love to use card stock or a thicker paper if the printer allows it.
Cut out the cards.
Fold cards in half.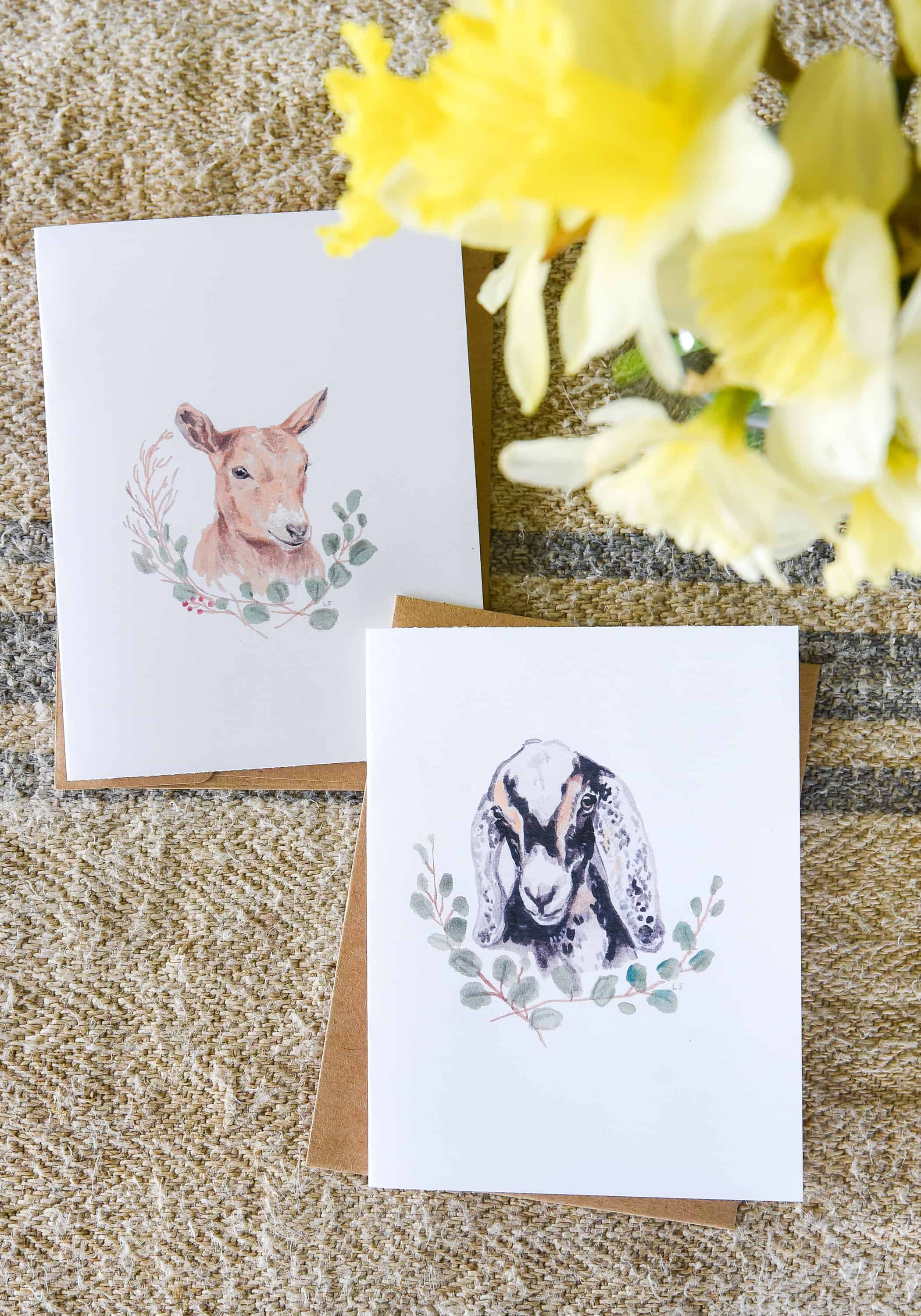 ---
MORE FREE SPRING PRINTABLES
25+ FREE SPRING PRINTABLES FEATURING EASTER TREATS WITH GIFT TAGS
THE BEST SPRING PRINTABLES FOR YOUR HOME
---