Free Printable Recipe Cards
This post may contain affiliate links, please read my disclosure policy.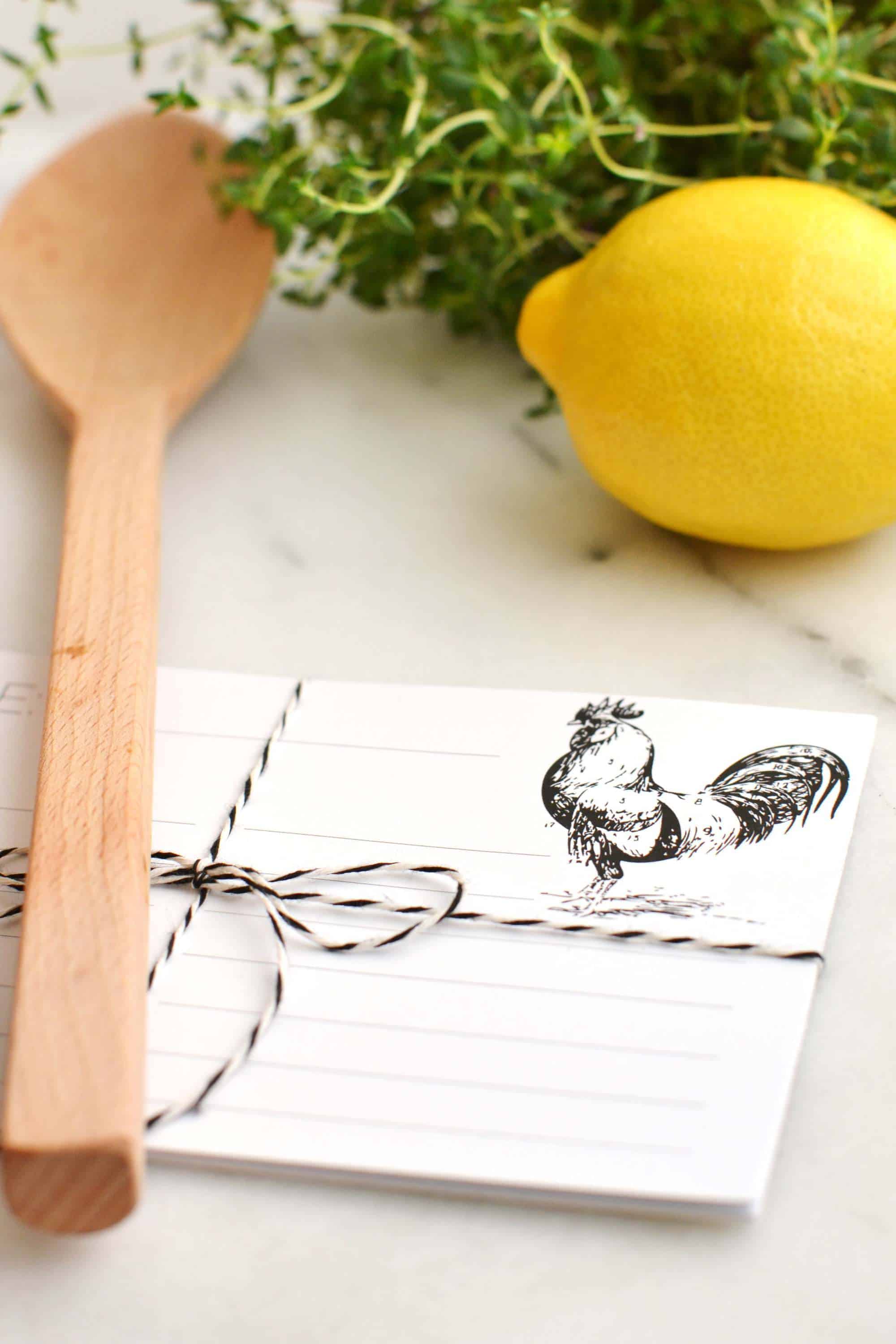 There's something to be said for thoughtful gift giving. Right? I absolutely love whenever I get presents. Who doesn't? It doesn't have to be anything fancy to make someone's day – even a carefully handwritten note makes for a wonderful gift.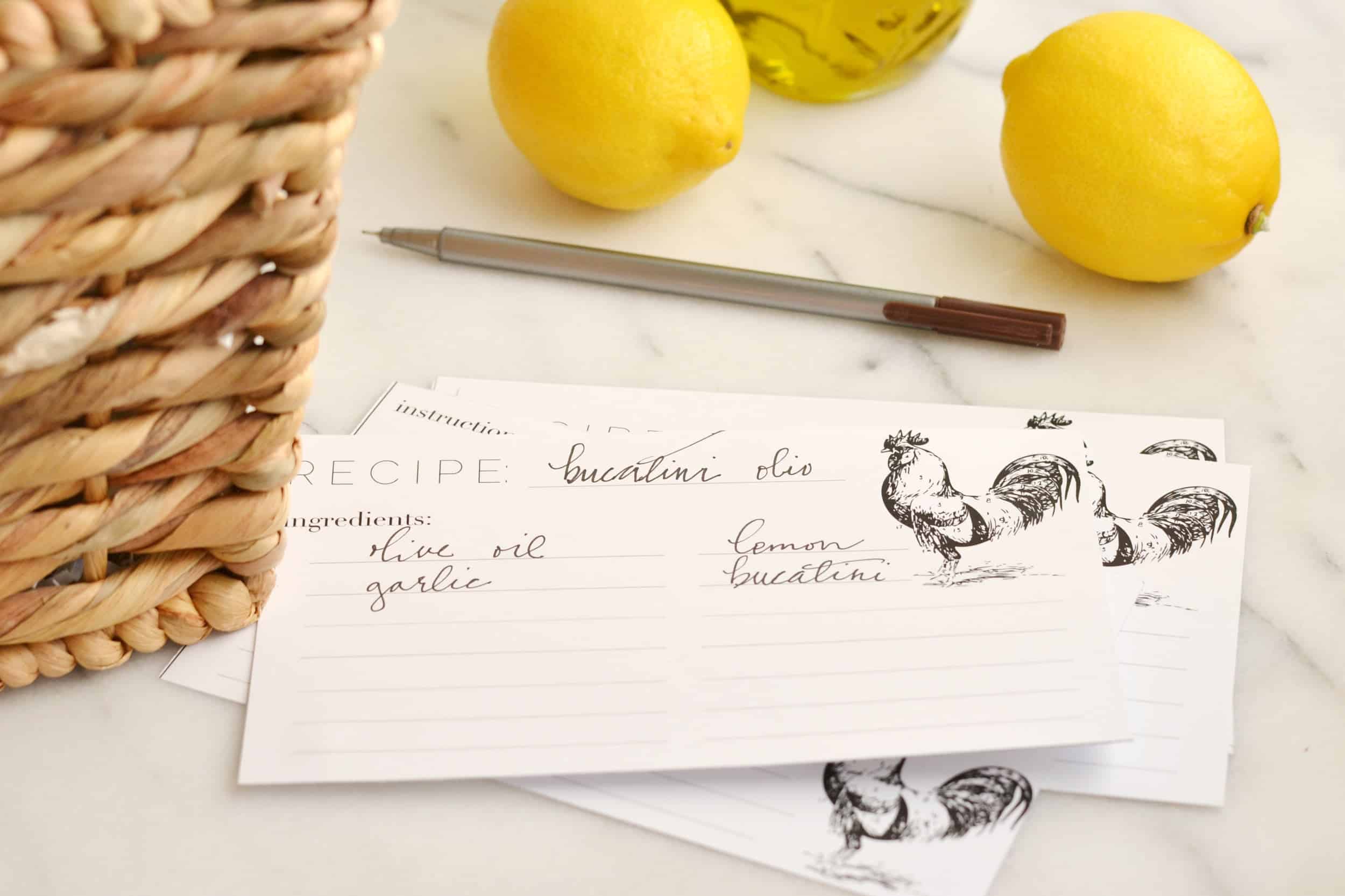 Sometimes we have every intention of picking up a great hostess gift, or maybe we even planned on making something beautiful, but we either run out of time, or can't justify spending $25 on a candle. Whatever the case may be – these recipe cards are your solution! Unless you're out of ink… I can't help you there sister.
All you need to make these recipe cards is some card stock and a printer – having a scrapbook trimmer is also immensely helpful (just buy one already!) – and you're good to go! Simply print, cut, and tie up with a bit of string.
Later this month I'll be sharing a fun project over on Darling magazine's blog that includes these cards – so stay tuned for that!
Instructions for printing:
Download both the front and back of the cards.
Print out the front, then reverse the paper, and place it back in the printer and print so that the back of the cards prints on the back of the paper.
Since every printer is different, and to save you some sanity, I suggest using regular printer paper as a test before you use any card stock.
PS – Why does it always seem like printers can do everything but PRINT WHAT YOU WANT THEM TO PRINT. There have been multiple occasions where I've been tempted to throw mine out the window.