How to Shop for Linen by the Yard
This post may contain affiliate links, please read my disclosure policy.
Looking for some beautiful linen by the yard? This post is all about linen: what it is, what to look for, and how to shop for linen by the yard!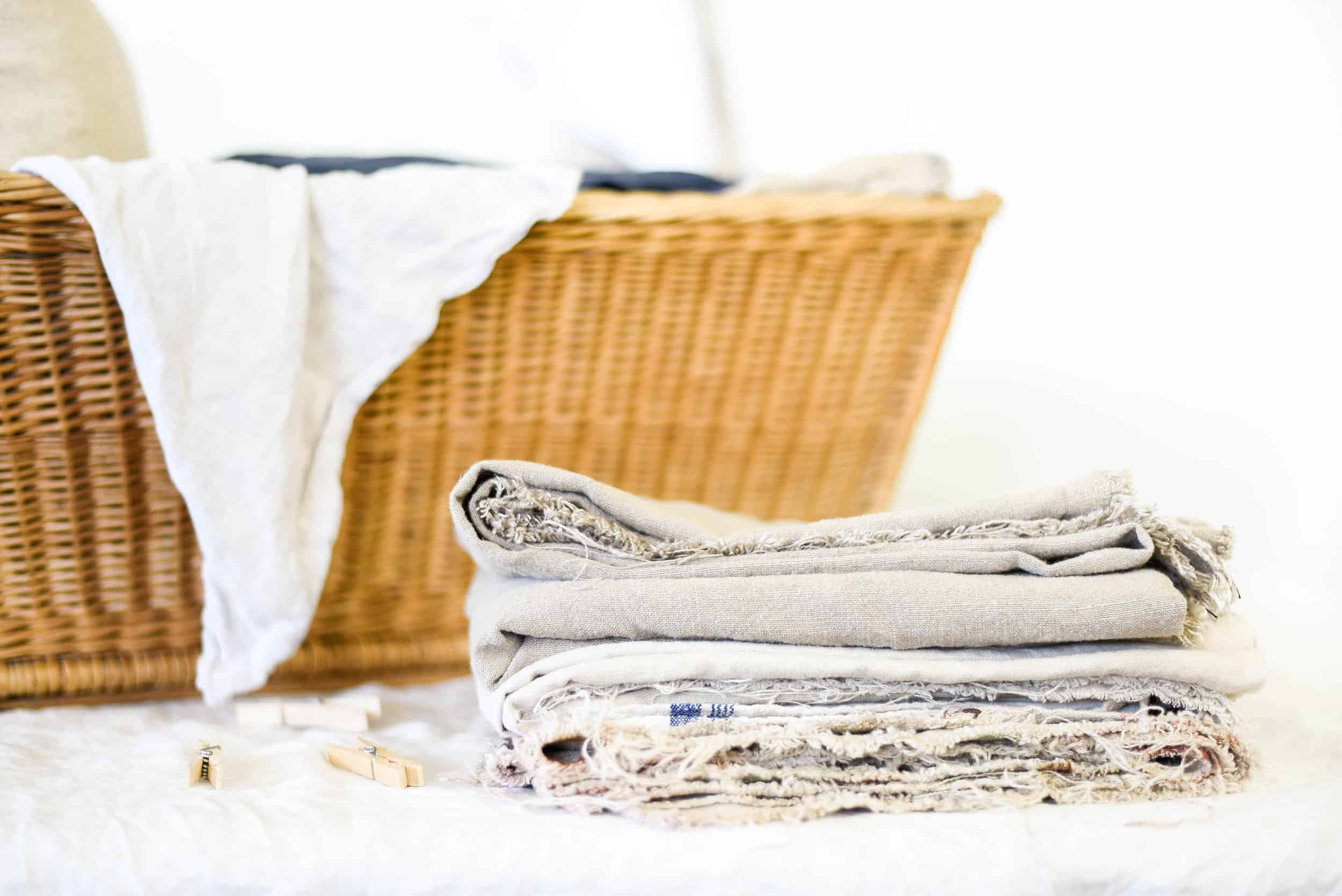 Shopping for Linen by the Yard
As I prepared this, I found a blog post written by someone else that said, "as we all probably know, linen is made from the flax plant." Or something to that extent. Maybe I am an idiot, but I didn't know what linen was made from. So I asked around, "hey, do you know what linen is made from?" The usual answer… "cotton?"…
I am not sure what I thought linen was made from, but I had no idea it was made of flax. After the flax is harvested, the linen is milled and spun into threads of various weights which can then be fabricated into what we know as linen.
So, if you're like me, then you didn't know that linen came from flax. Or maybe you did, then you're like me, only smarter. But did you know linen is naturally anti-fungal? Me either.
Linen is also a very durable fabric that only becomes stronger when washed. Different weights and washes allow for various uses from towels to bedding. One of the most luxurious fabrics, you really can't go wrong, so have some fun, and get creative!
The information below was initiated when I stumbled upon a Belgian linen tablecloth that I. Had. To. Have. It was over $100, so I decided I would make my own – obviously. Which led me down a rabbit hole of shopping for linen by the yard. It turns out that $100 for a Belgian linen tablecloth, is actually very reasonable. So what's the difference between European Flax, Belgian Flax, and imported linen? Let's break it down below.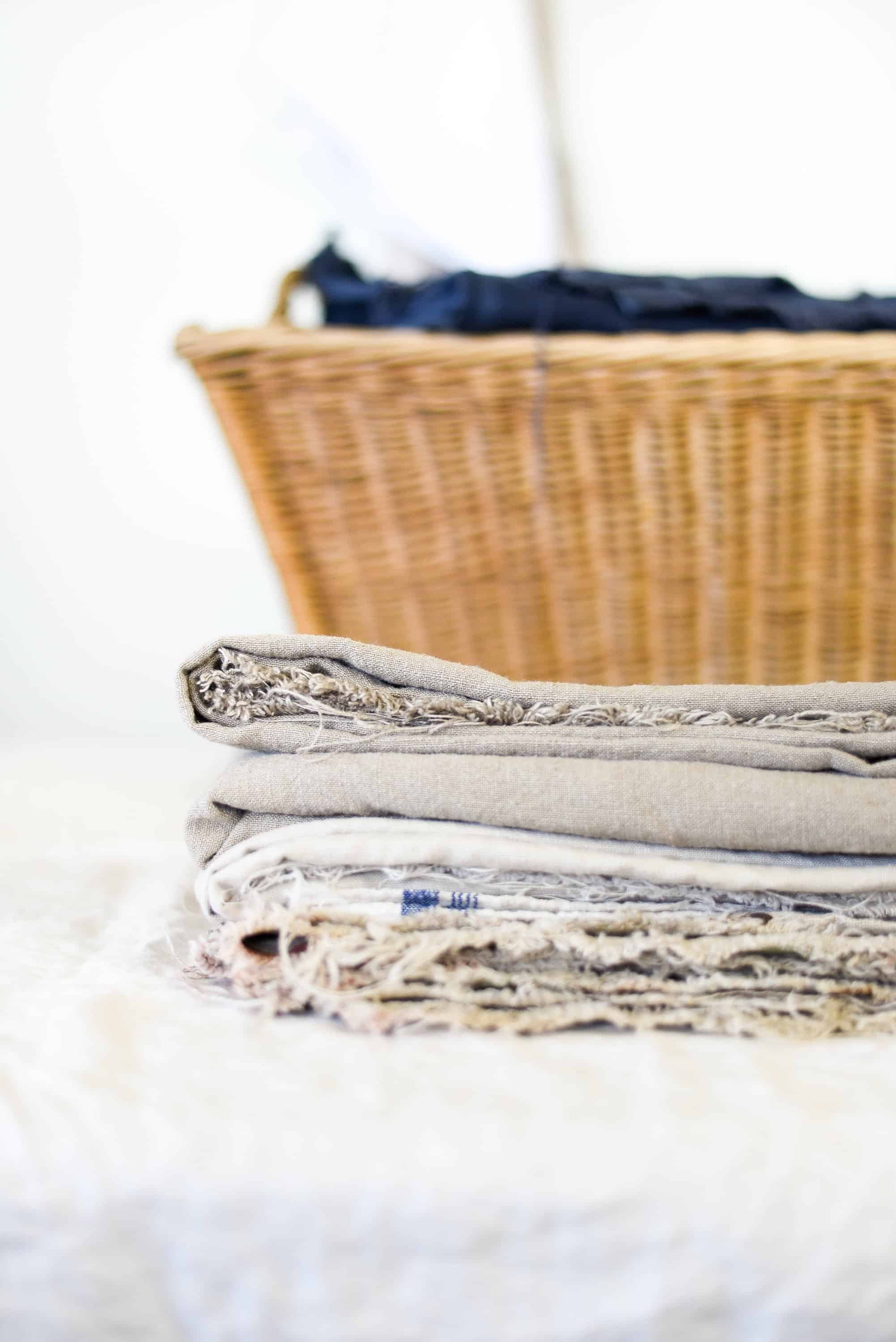 Where does Linen come from?
After researching this a bit, I feel really stupid for not knowing that linen came from flax, but we will move on. So, linen comes from flax, but where does flax come from? Flax can be grown in many different parts of the world (it thrives in a cooler climate than cotton does), but the best fibre flax is grown in Europe.
The best flax for linen, like Champagne, comes from a specific growing region in Europe. It's almost the only place in the world with absolutely ideal conditions for growing, specifically in a growing belt spanning from Cannes to Amsterdam (including France, Belgium, and the Netherlands).
What is the Difference Between Belgian Linen vs Belgian Flax Linen:
Ah, there are tricksters out there, don't be fooled by them! The difference between Belgian Linen and Belgian Flax Linen is comparable to that of Champagne and Methode Champenoise.
Belgian Linen is made entirely in Belgium, from start to finish, sort of a farm to table situation. Grown, harvested, milled, and fabricated all in Belgium. While Belgian Flax Linen is simply linen made with flax from Belgium, but fabricated in another part of the world.
What is European Linen?
Also known as Belgian Flax Linen, this type of linen is made from European flax, but milled or spun outside of Europe/Belgium, such as in China or India. This generally means less expensive linen, and often, linen of a lesser quality than Belgian Linen (although not always). This title really means nothing, it's like putting 'no high fructose corn syrup' on lucky charms.
What is Irish Linen?
Although it is widely known that linen produced from Northern Europe is the highest quality, the craftsmanship of Irish linen producers is admired in the industry. Many high quality linen fabrics are produced in Ireland, and linen bearing the name 'Irish Linen' can be counted on as being produced in a traditional and honored way. Irish Linen is a very high quality linen.
What is Linen Blend (sometimes just 'linen')?
Linen blend is a mixture of cotton and linen. For example, Pottery Barn's linen by the yard, is actually a linen blend consisting only half of actual linen. At $40/yard, this probably isn't your best bet.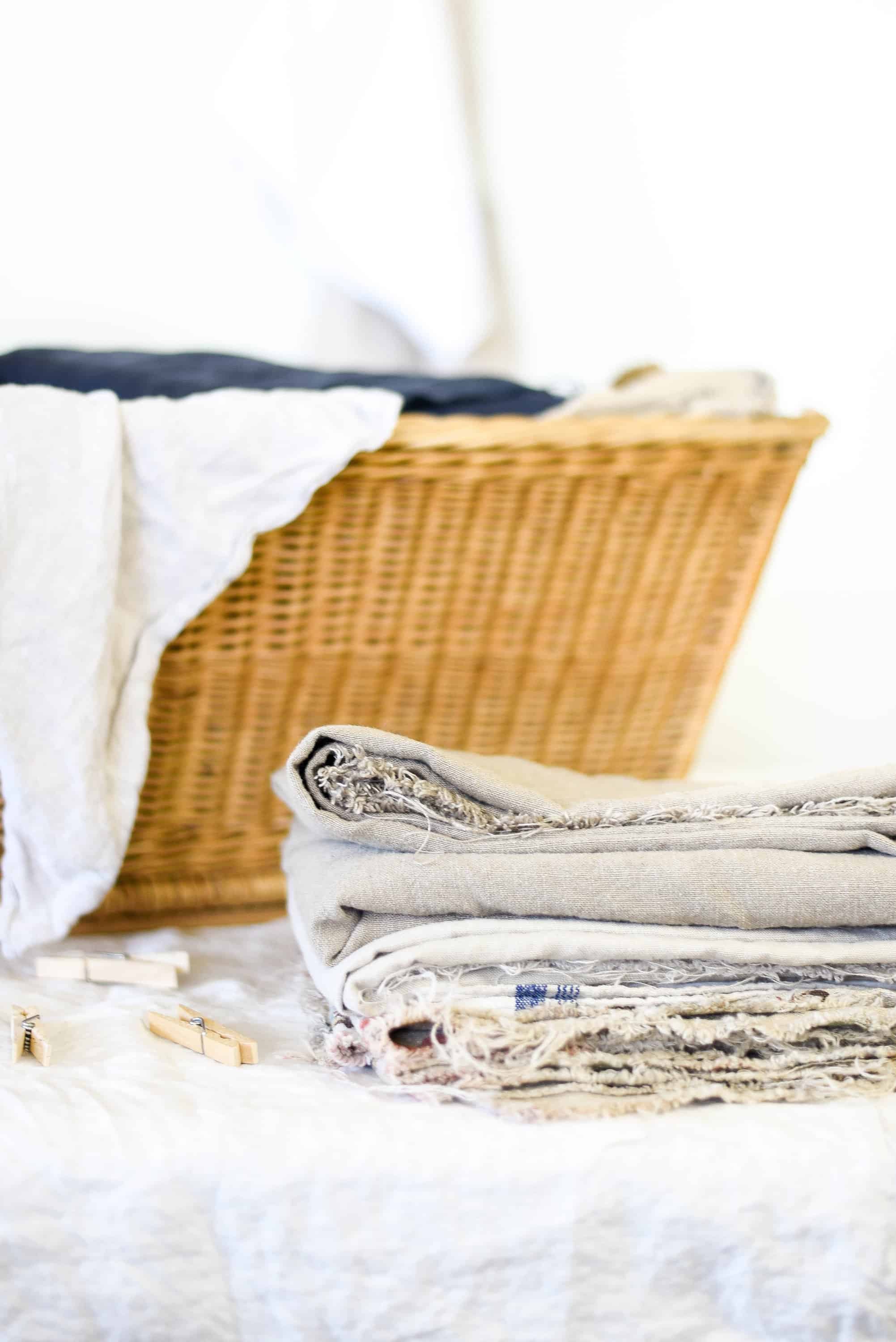 So… How to buy linen by the yard:
Remember those tricksters I talked about earlier? A group of European flax-ers gathered together to form a no-trickster-linen-club. They named it "Masters of Linen". No, really, that's what they named it, and that's how you can tell if your linen was sustainably made, in the European flax belt from start to finish.
Only linen of the highest quality can carry the title "Masters of Linen". It's like a Girl Scout patch for fabric.
You may come across linen with the patch "European Flax Linen", this is a subset certification that moderates linen producers outside of Europe abiding by the standers of the Masters. So this linen is pretty good too.
WHERE TO BUY Linen by the Yard
Simply look for "100% Linen", and if you're feeling fancy "Belgian Linen":
Certified 'Masters of Linen': Two Sisters EcoTextiles
Belgian Linen: Restoration Hardware (21 colors!) • Online Fabric Store • Amazing Prices
Irish Linen: Great for Clothing
Inexpensive, 100% Linen: Wide Width & Amazing Variety • Stripes • More Stripes • Houndstooth • THE most beautiful color
Just when you thought you knew it all, you realized there's an entire hierarchy of linen, and you're knocked to the bottom again.
Sources: Barn and Willow •  Wiki • Linen Beauty