Industrial Farmhouse Bathroom Inspiration
This post may contain affiliate links, please read my disclosure policy.
Looking for some industrial bathroom design inspiration? I think you'll love this…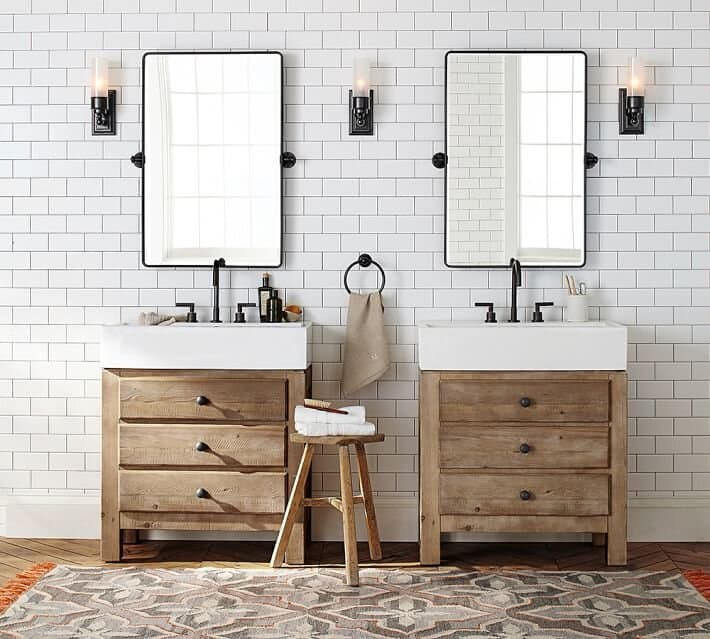 via Pottery Barn
I was too in love with this design to let it die without sharing it. Even though this isn't going to become a reality, I wanted to share this industrial farmhouse bathroom design with you in the case that you're renovating a bathroom or building your dream home!
I actually designed this bathroom for a client, and they didn't end up going with it. I really LOVED this design and I didn't want to let it go without being able to share it. Even though I didn't get to see this come to life, I wanted to share the sources with you in case you're looking for industrial farmhouse bathroom inspiration!
Someone, please let me turn this bathroom into reality?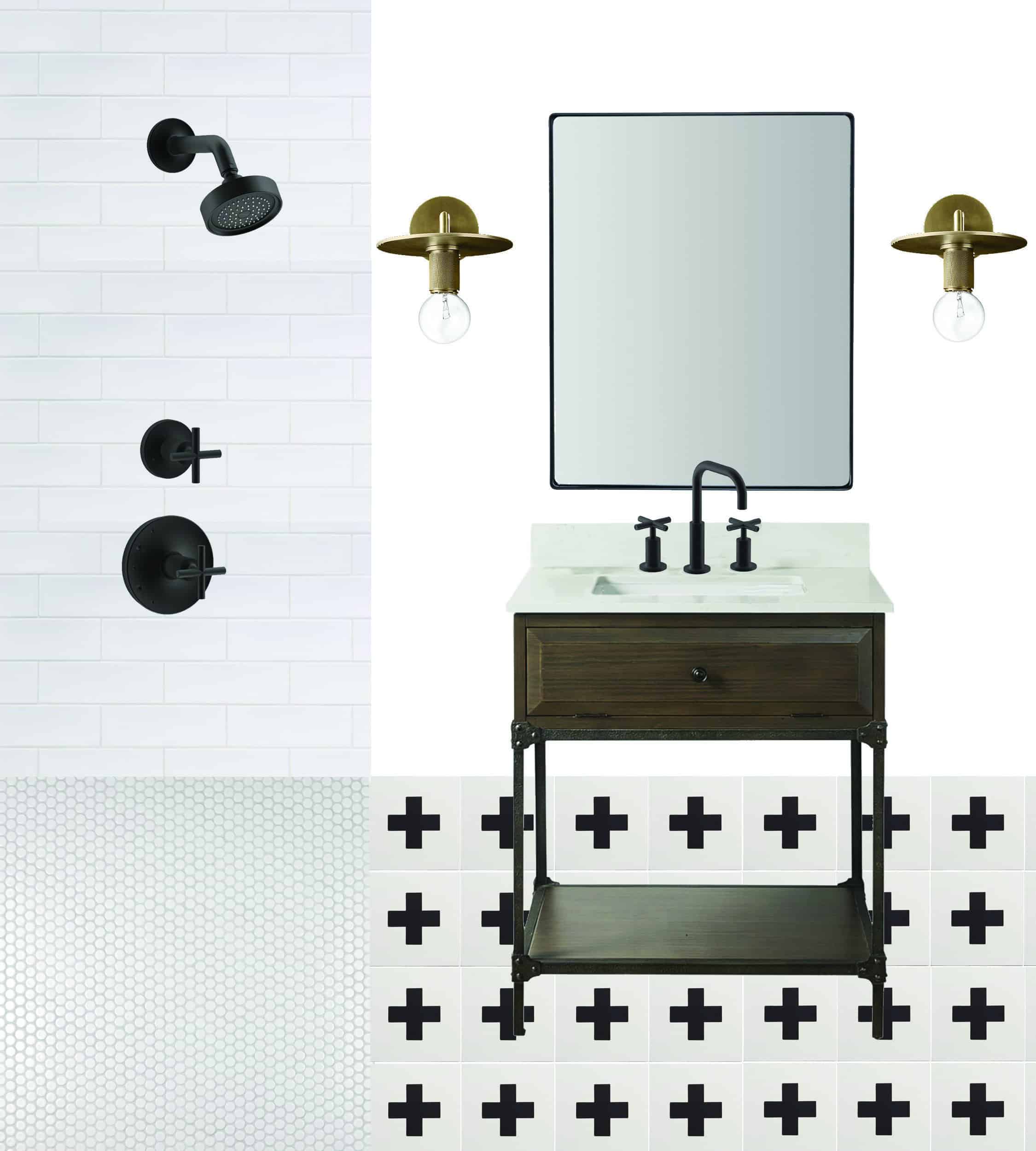 This vanity is a great ready-made option for a guest or powder bathroom! It comes in multiple sizes and I love the clean lines! It's great if you are hoping for that modern farmhouse or industrial look without having something custom made!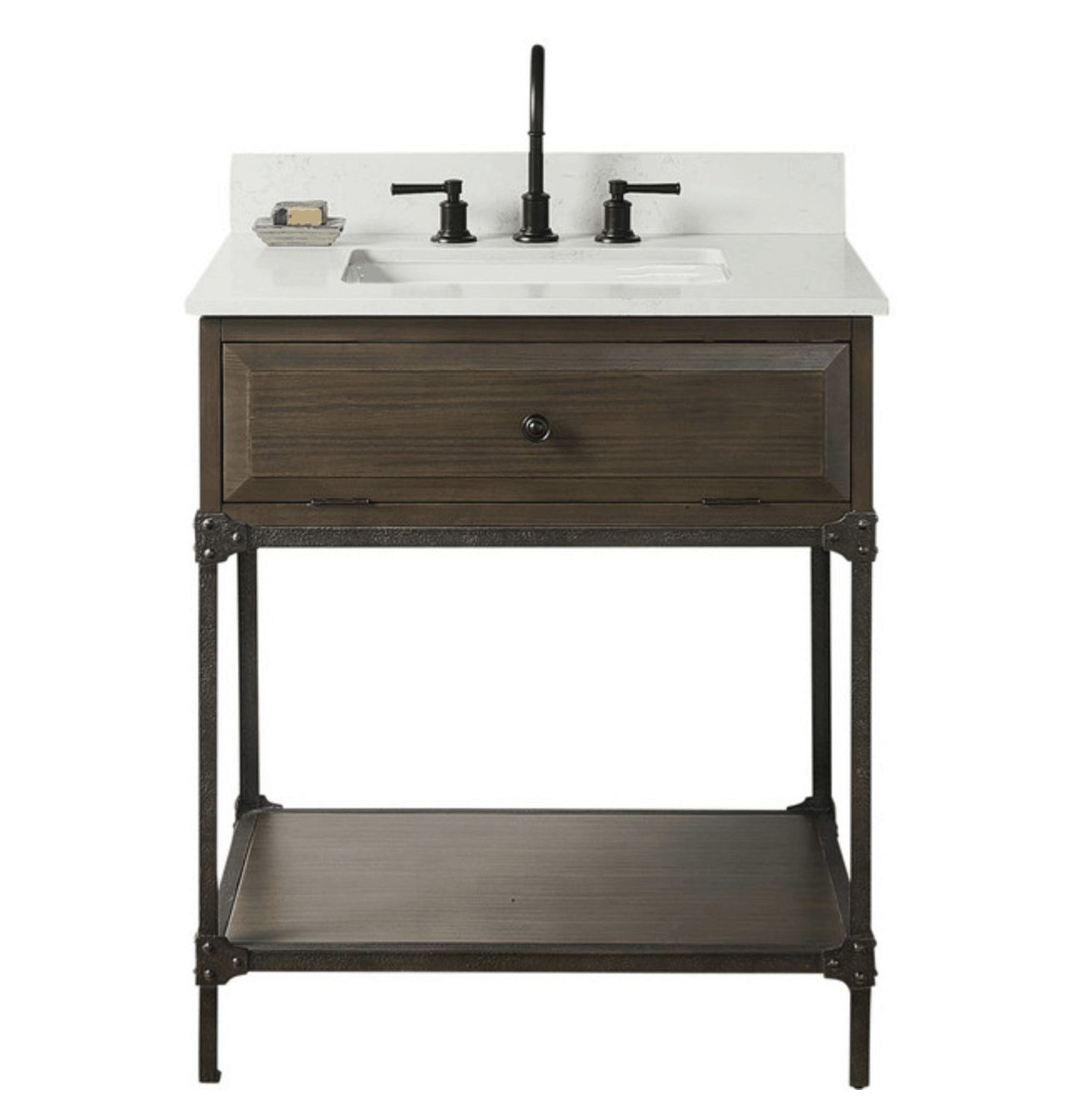 Mirror
I wanted to keep things simple and let the tile be the main show of this bathroom. Opting for a minimal steel framed mirror helps keep the industrial look going.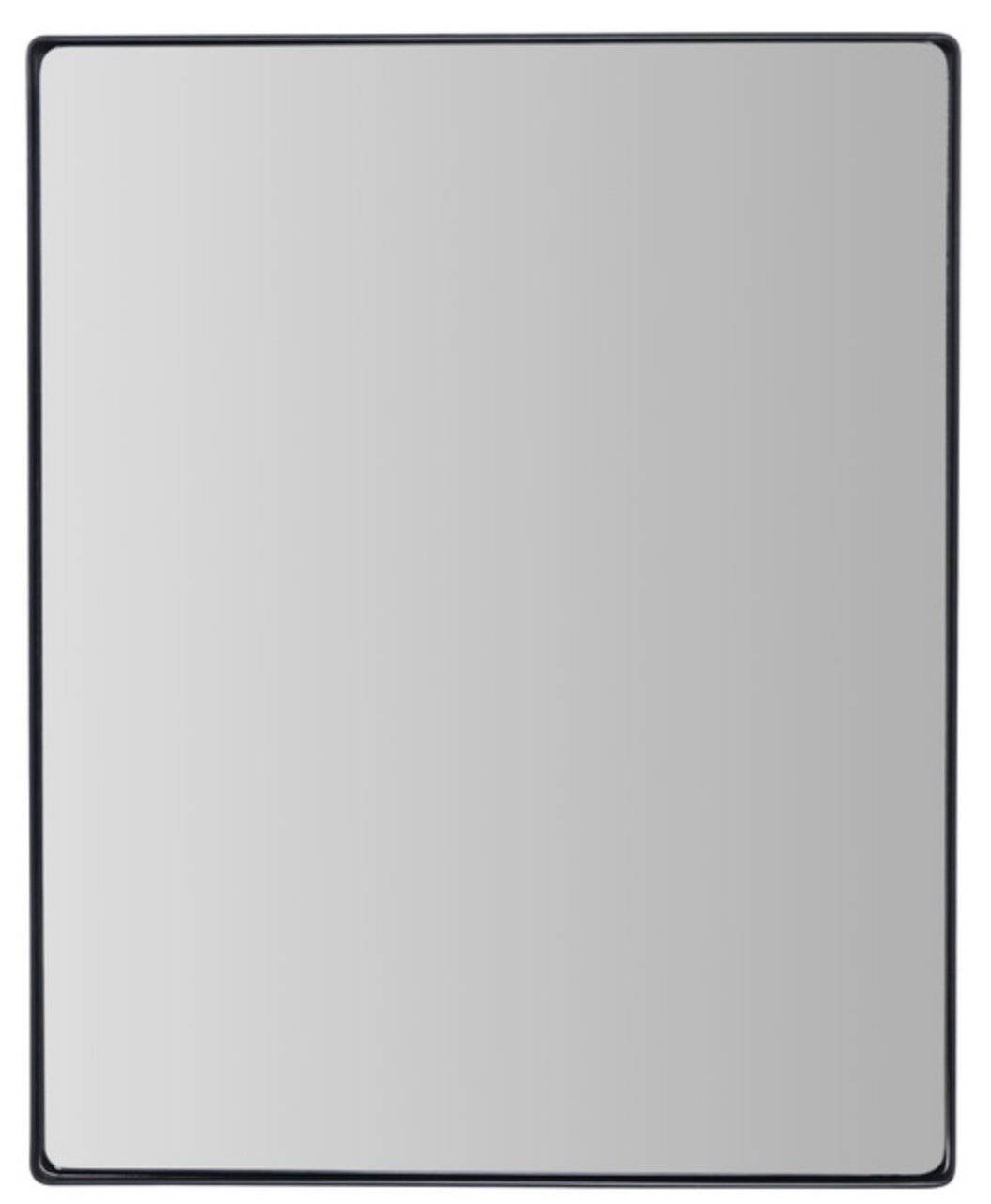 Tile
While most of this design is budget friendly, this encaustic cement tile is worth the splurge! This has got to be my favorite element of this bathroom design. I love this swiss-cross patterned tile, it's perfect for a modern farmhouse bathroom or industrial bathroom!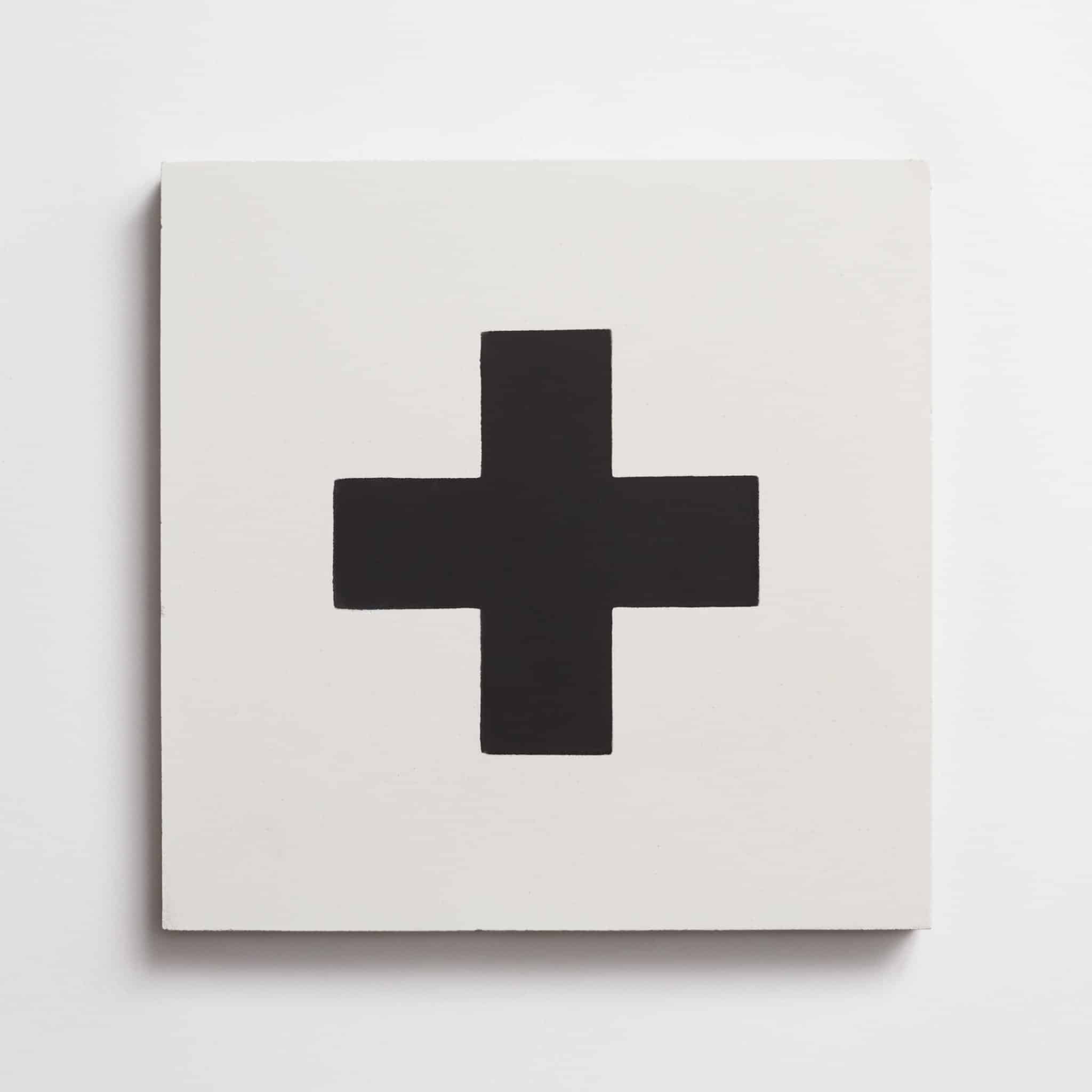 Dear penny tile, I love you with all my heart.
I have a real thing for penny tile. It's such a classic selection that can feel traditional, or industrial, or contemporary…it just goes with the flow. This is a great inexpensive option. Many mosaics are much more costly, and this is a great alternative!
For this design in particular, you could go with white or black penny tile. If you are serious about replicating this, be sure to order samples of everything to match the whites as best you can!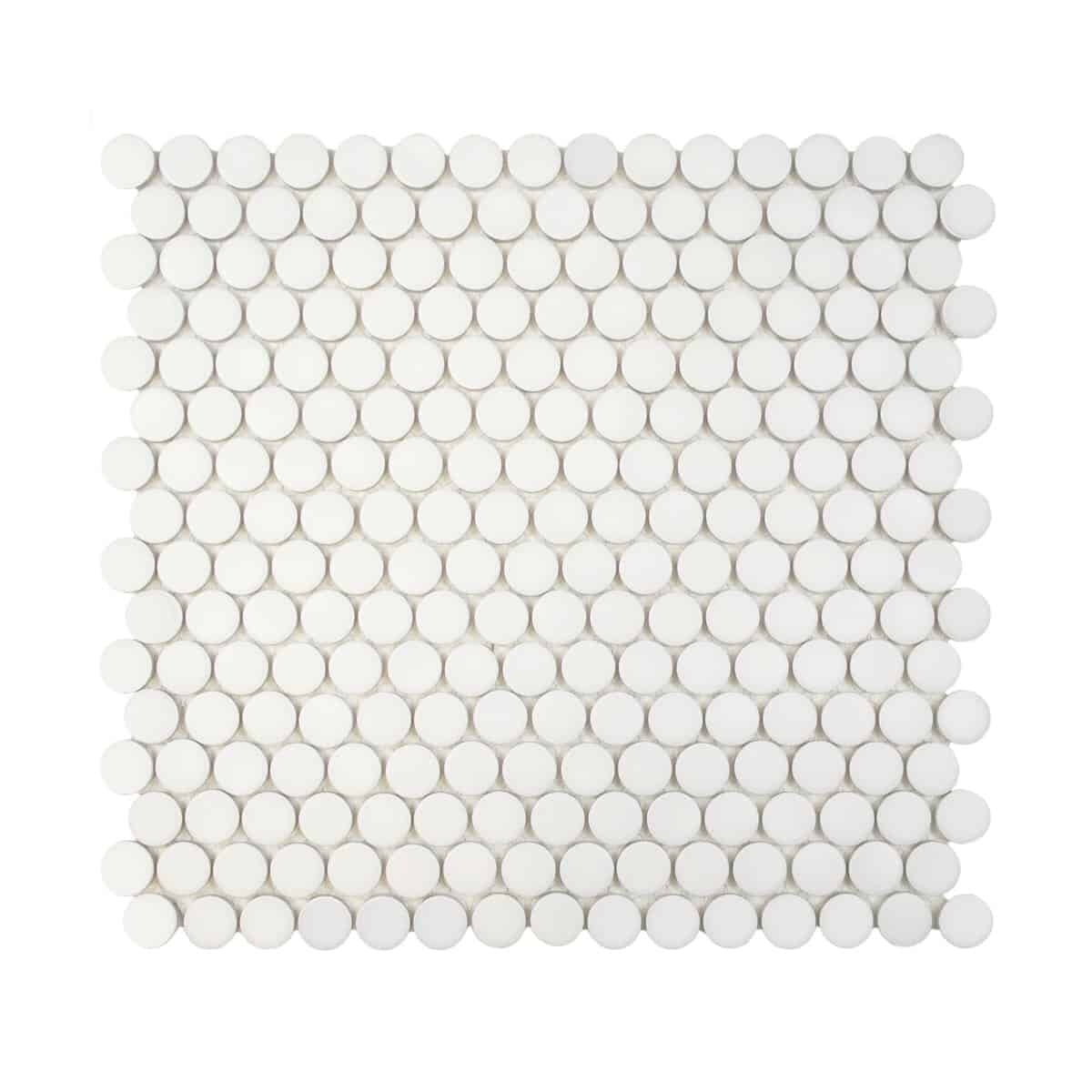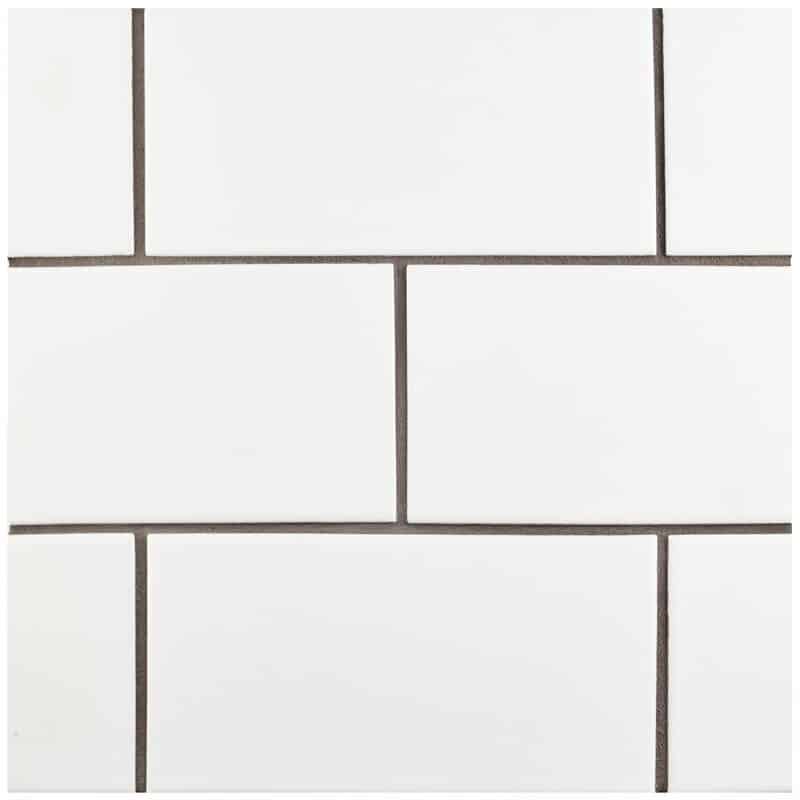 For the shower surround, I think subway tile is a great affordable selection! I love this classic subway tile. This subway tile is very traditional and screams industrial. However, if you want more of a modern look, go for this subway tile.
If you really wanted to take this up a notch, go for the matte white subway by Cle (a little on the pricey side).
If you're wondering what grout to go with, I'd go with a dark, rich grey for the shower walls and flooring.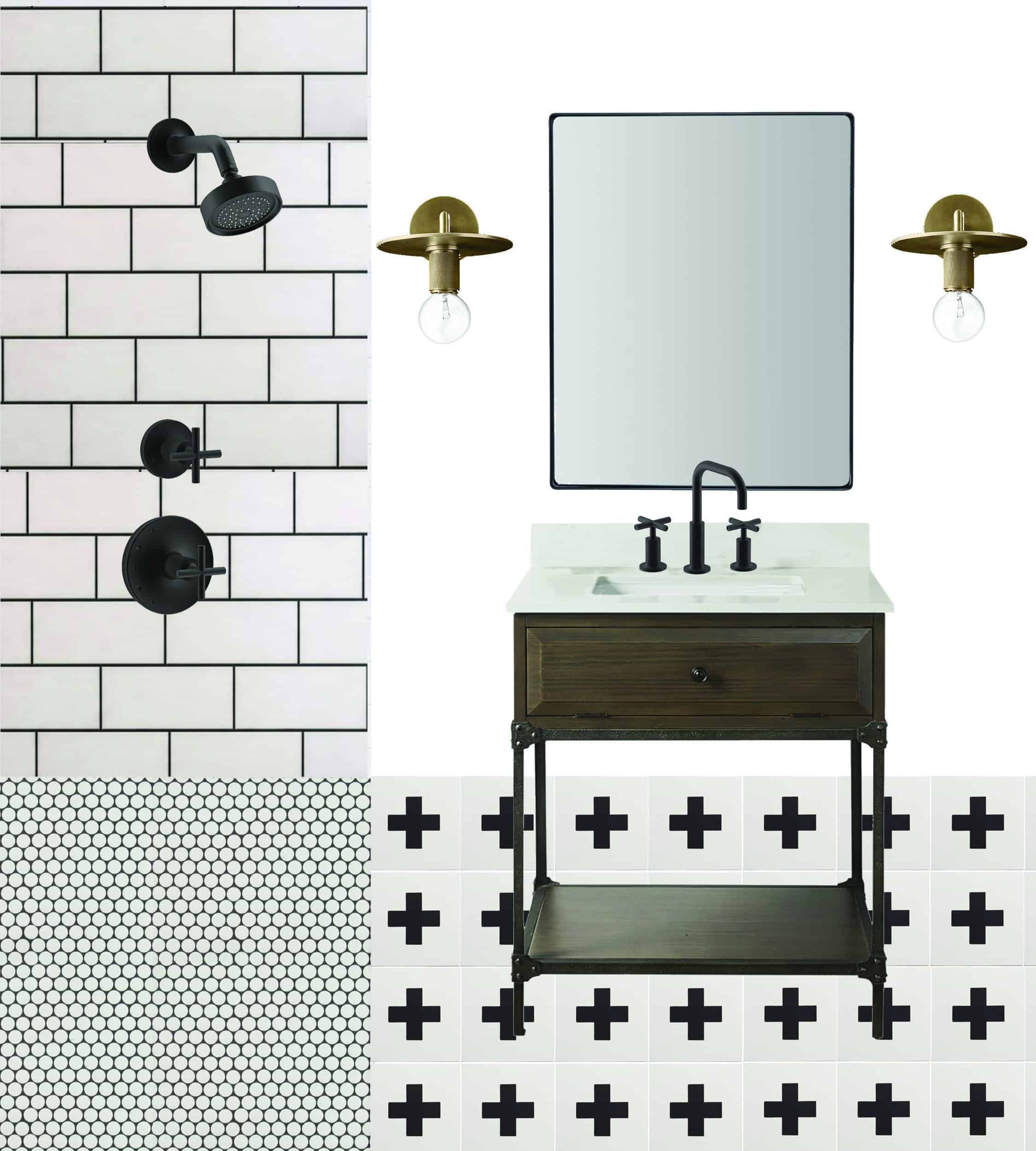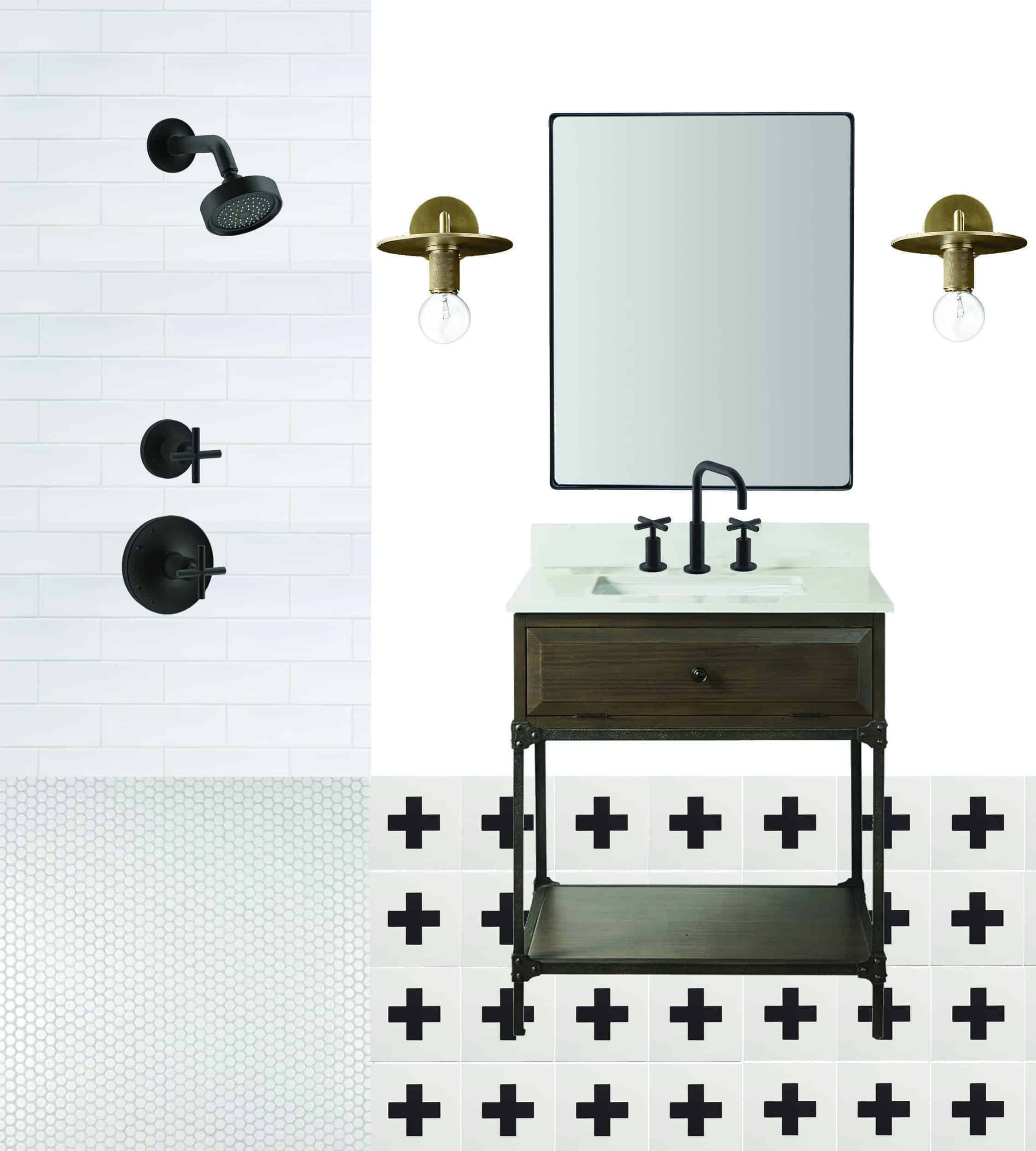 See the difference grout makes? Amazing! White grout is beautiful and minimal, but remember…white grout doesn't stay white for long.
Lighting
One of my favorite sources for bathroom sconces is RH, but they are a bit more of an investment. I am including some alternate options that are a little more budget friendly!
I love the industrial look of this light – yet the modern take on it! It's perfection.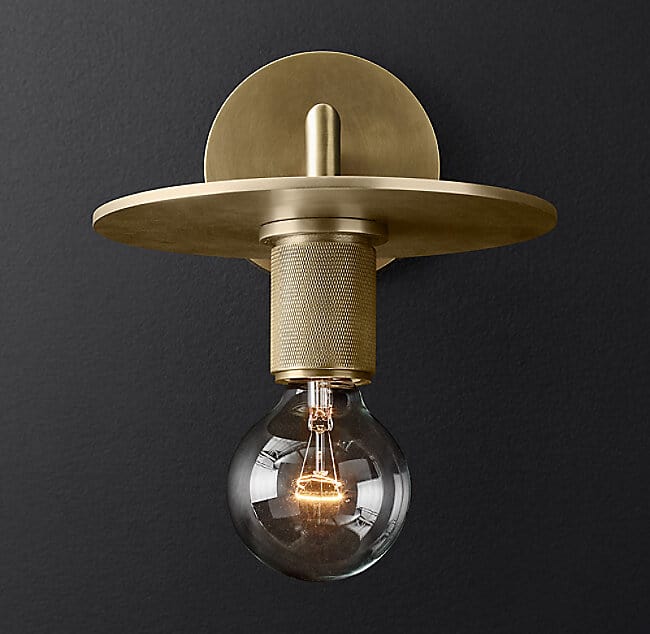 Plumbing
I love this line by Kohler, it's definitely an investment! This is the perfect cross handle faucet for this industrial bathroom design. It's contemporary and clean, yet nods to the industrial style.
Pair the cross handle faucet with a beautiful matte black shower system to tie the whole look together.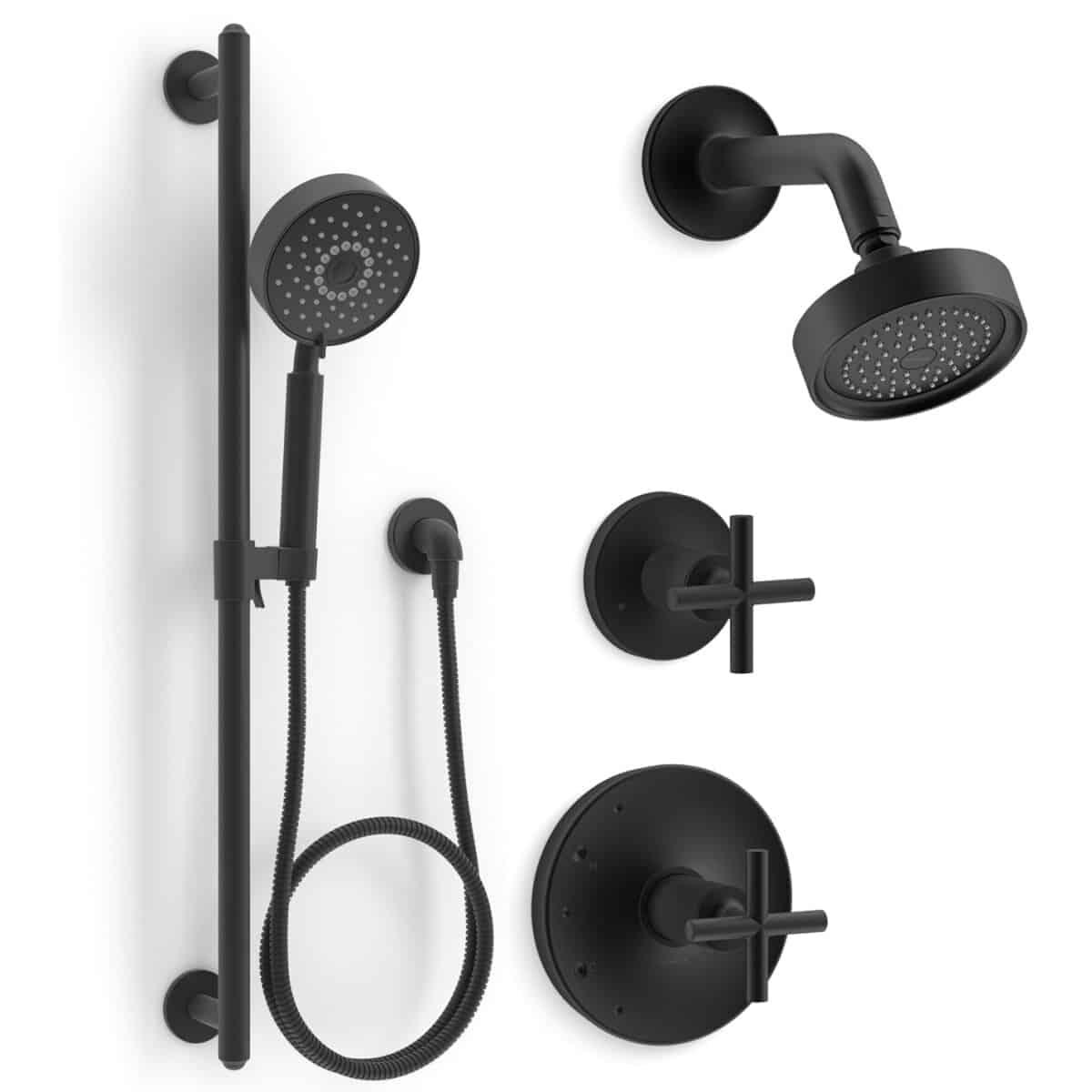 More plumbing options (click for links)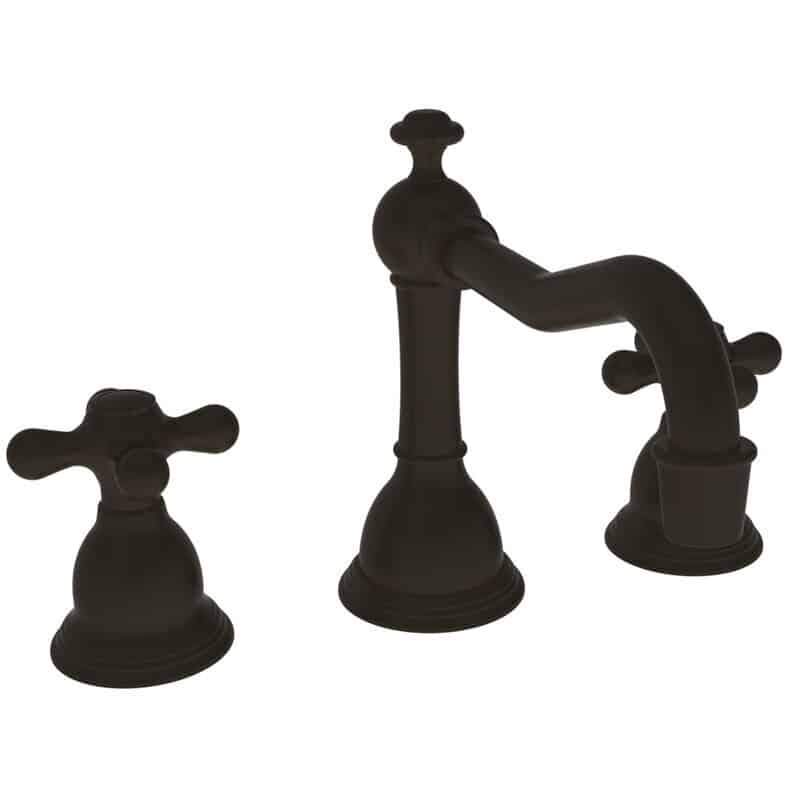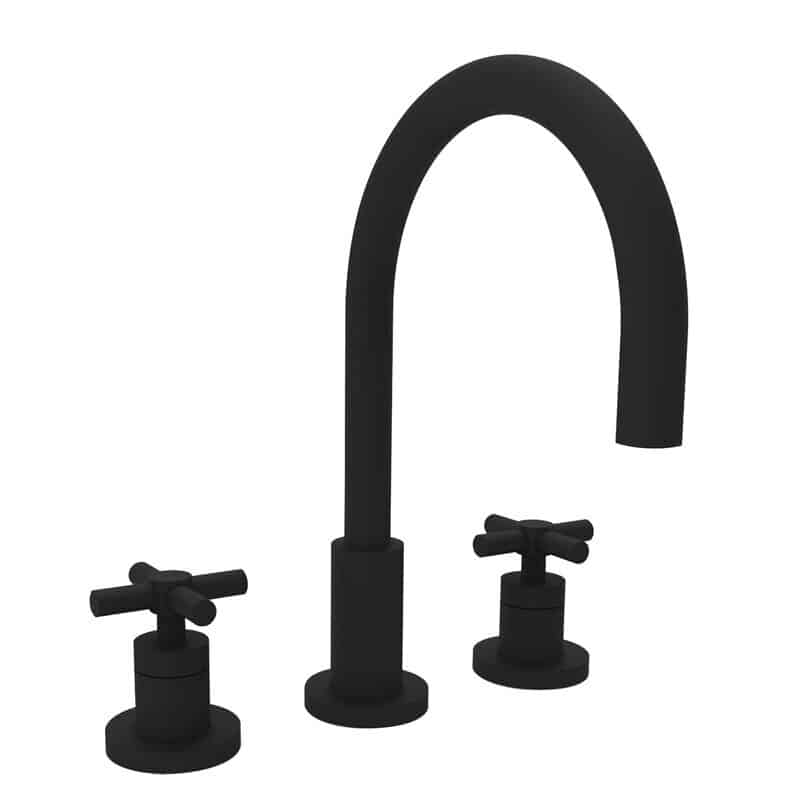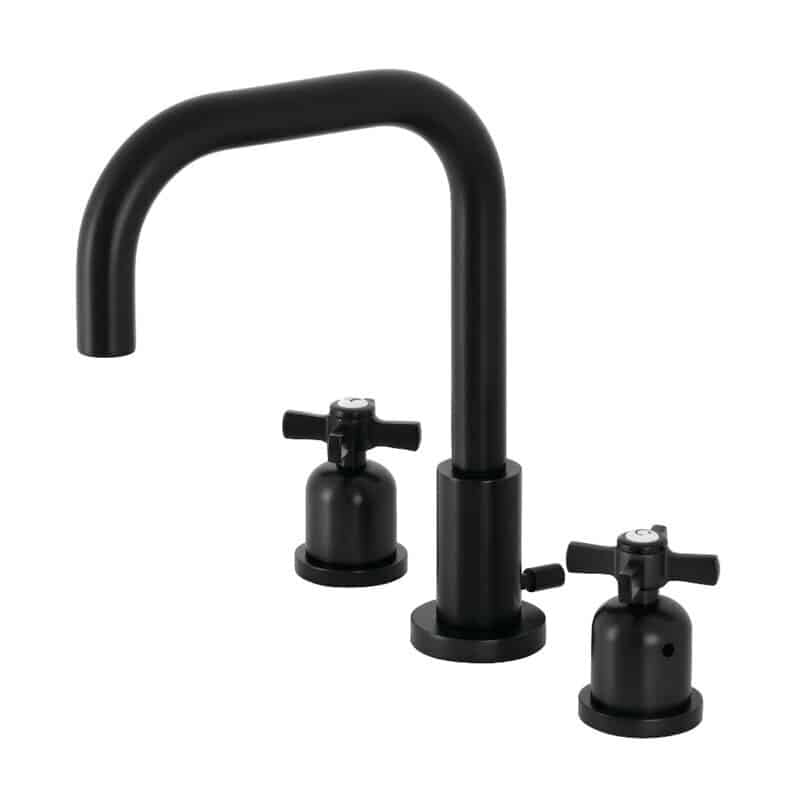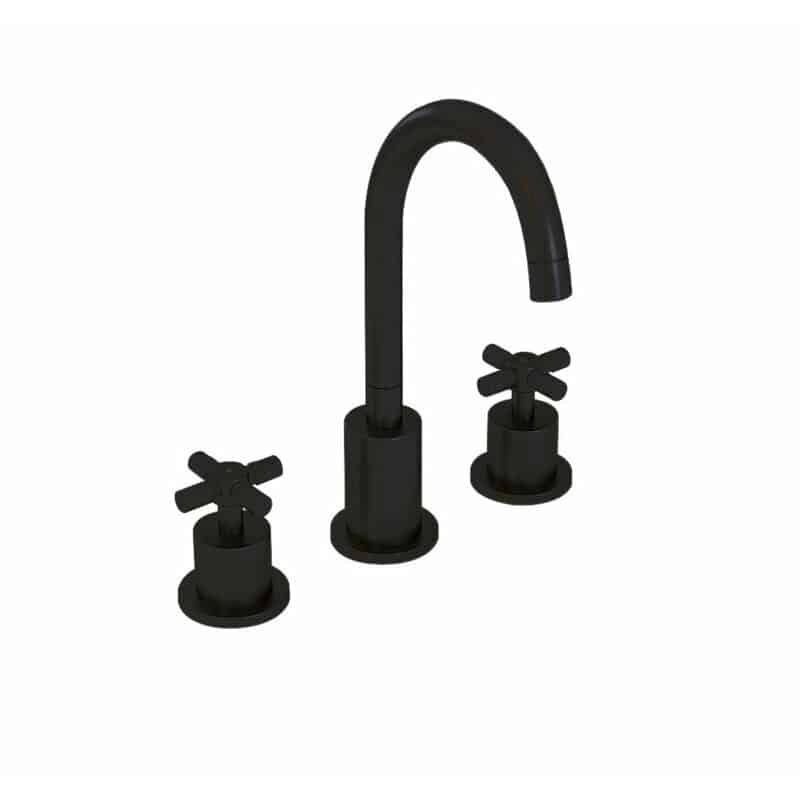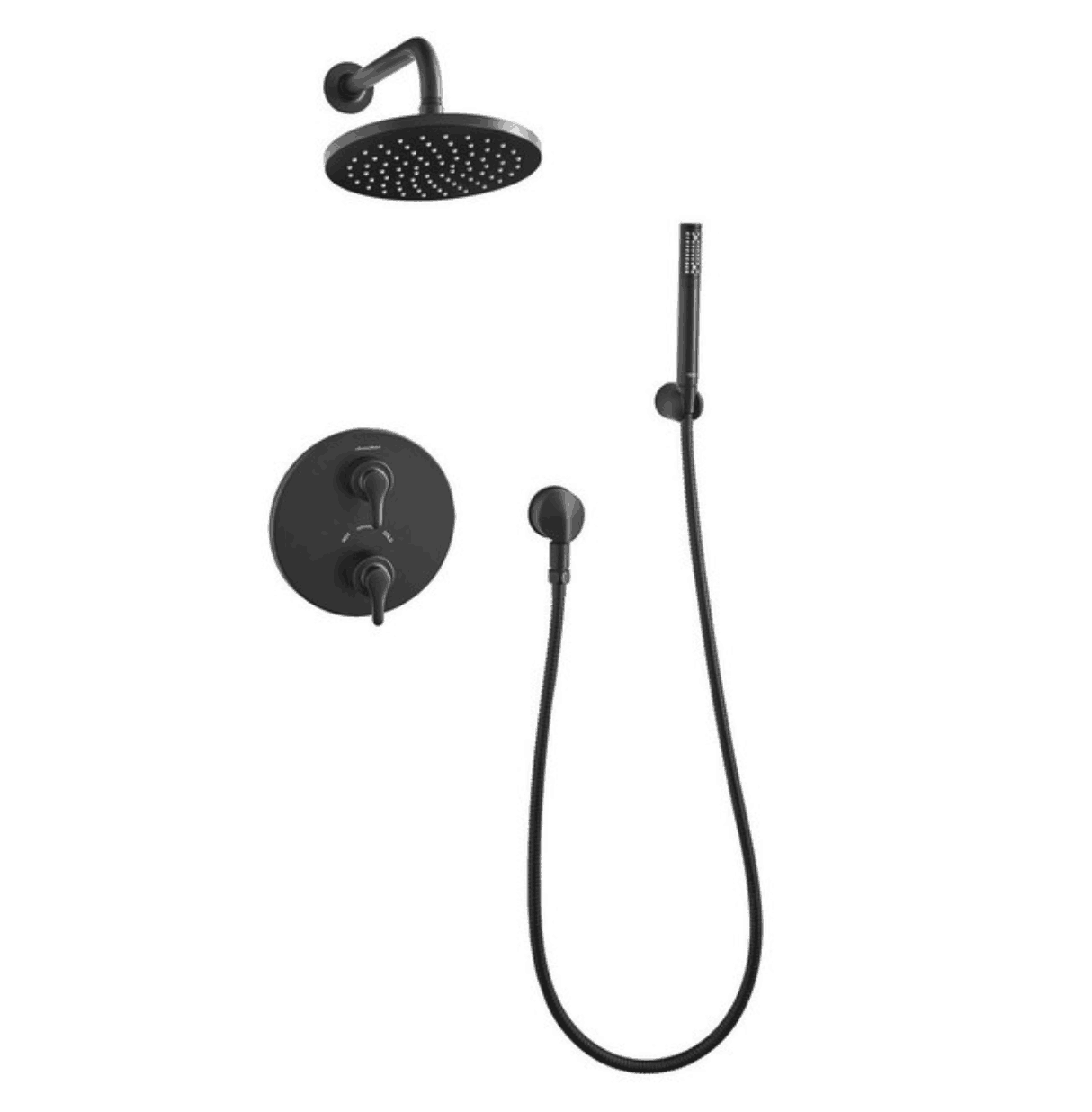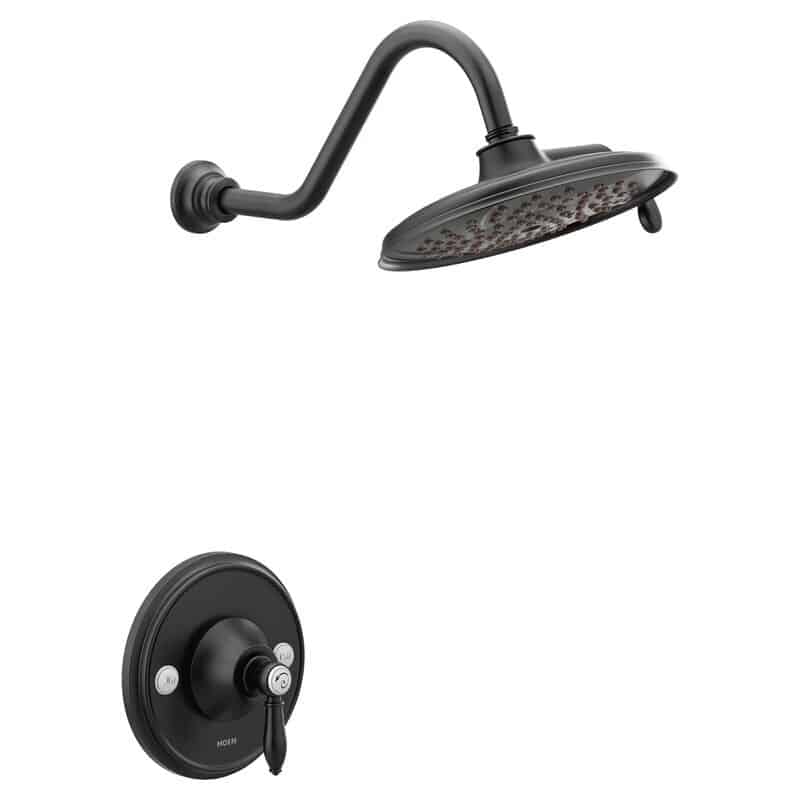 I hope you've enjoyed this industrial bathroom design inspiration! If you end up using any elements of it, please let me know! I'd love to see it in action!
YOU MIGHT ALSO LIKE: