Lavender Bath Soak
January 10, 2017
3 ingredient lavender bath soak is an easy way to save money while indulging!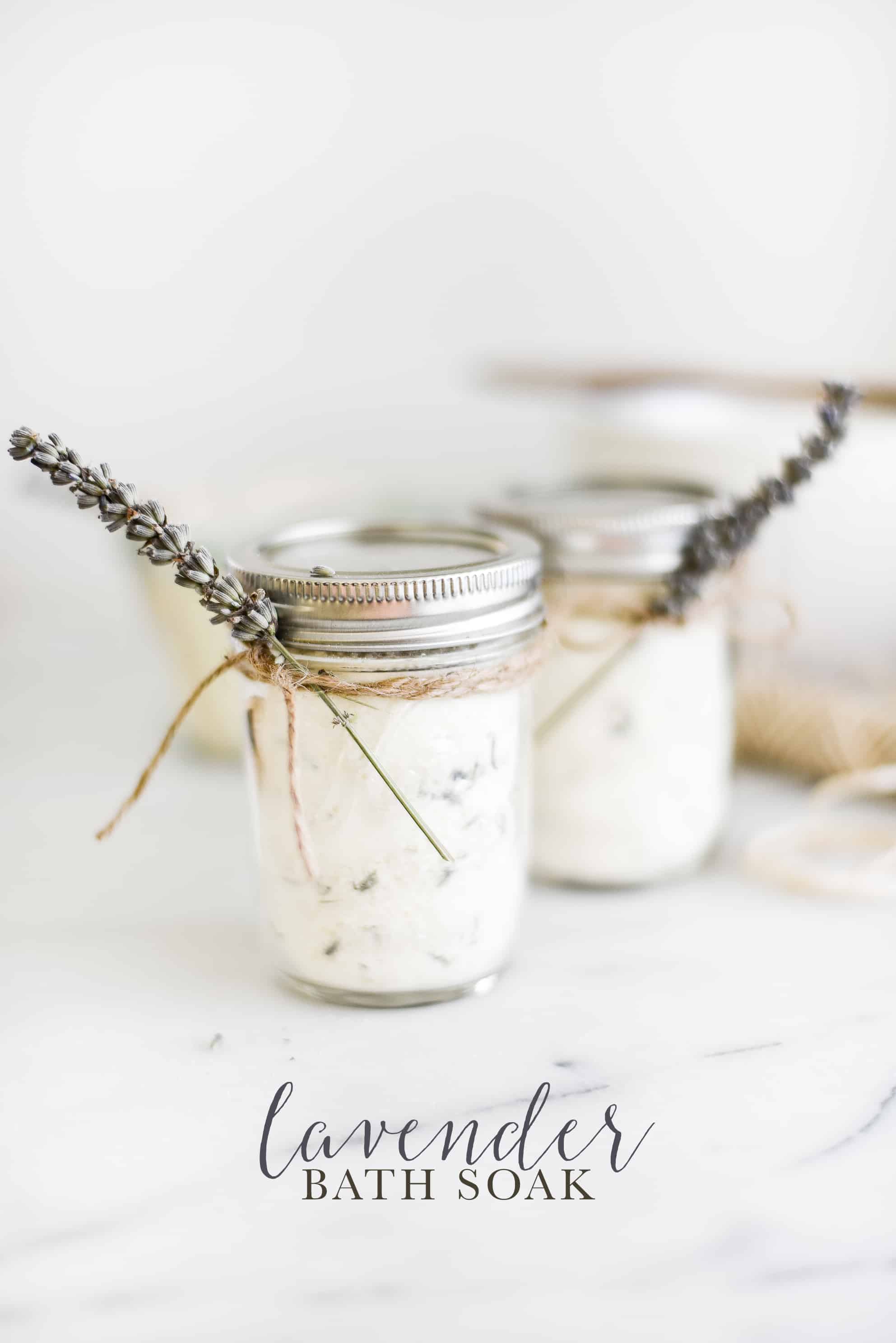 I love saving lavender and herbs from my garden to use throughout the year in DIY beauty products, holiday gifts, and winter recipes. Last year, I didn't thoroughly dry my lavender though, and it all. went. bad.
I lifted the jar up and saw a moldy mess. I cried a little, and vowed not to make that mistake again! So this year, I have been diligent about drying my herbs correctly so that they are perfect for use during the colder months.
Rather than rushing through the process, I took my time enjoying stringing the herbs with silk ribbon, hanging them from the beams in the chicken coop & placed on abandoned hooks in the kitchen which use to house display plates. I saved loads of sage (try this recipe if you also have an abundance of sage), and even some hydrangeas.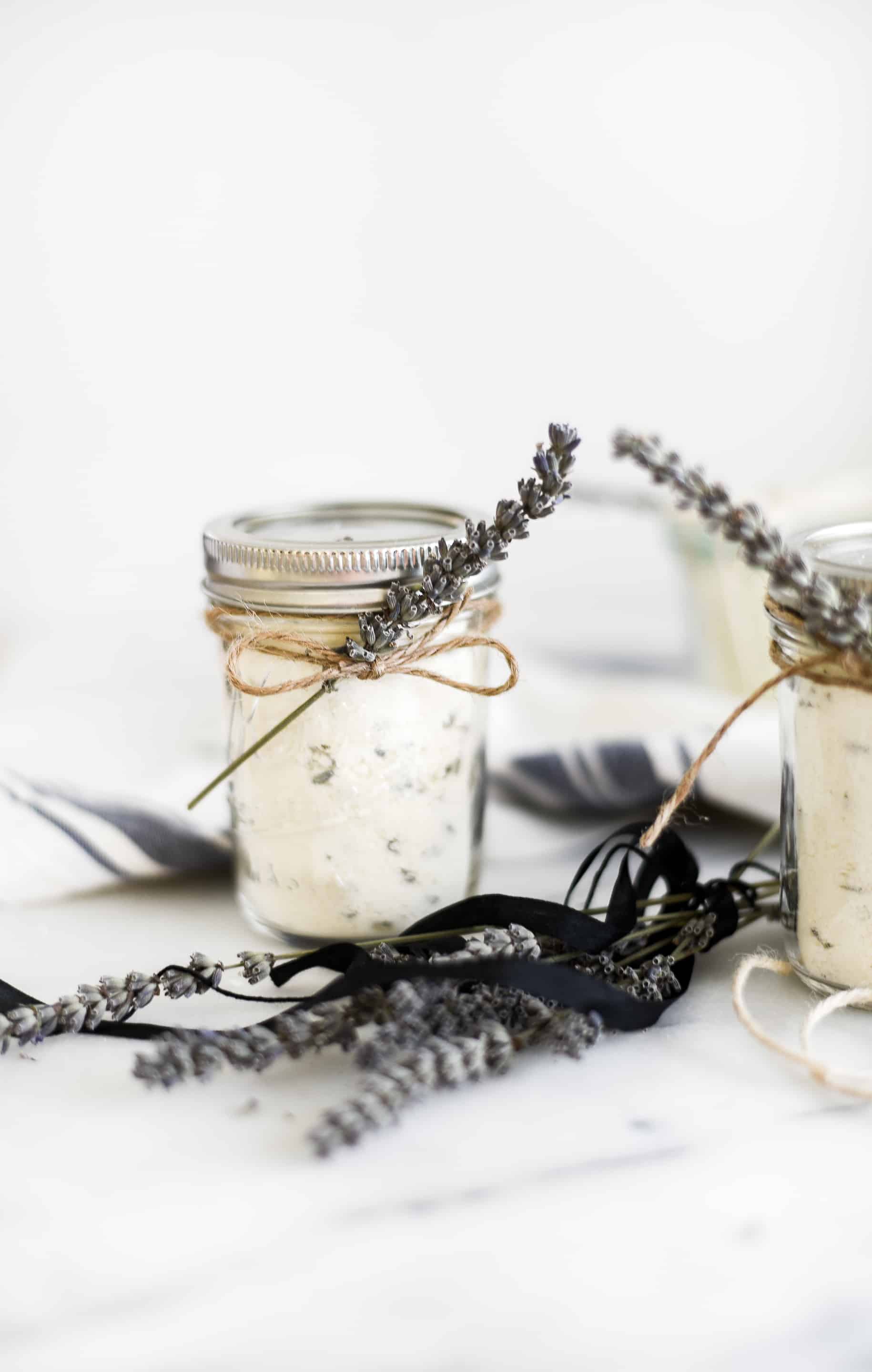 Aside from preserving garden herbs, I also enjoy taking long baths. It's something I've done since I was a little girl, and just can't break the habit. I spend at least an hour in the bath nearly every night. Lately, I have been enjoying adding homemade soaks with evaporated milk or olive oil to my baths.
This is wonderful for two reasons: first, I know exactly what I'm spending an hour marinating my body in. I don't have to worry about any not-so-good-for- you ingredients. Second, it's very inexpensive.
During the winter months, evaporated milk & oils help keep my skin moisturized during baths. Soaking in a hot bath nightly causes me to have pretty dry skin, but milk & grapeseed oil helps keep it feeling soft. You could use rose petals, sage, or any other herb, but lavender is so relaxing, I have to say, it's my favorite.
Homemade Lavender Bath Soak
per jar
Instruction:
Combine the milk, essential oil, and dried lavender buds in a small bowl and stir to combine.
Transfer to a glass jar, and save for your next bath. Or, use a bit of twine and gift a jar to a neighbor or friend.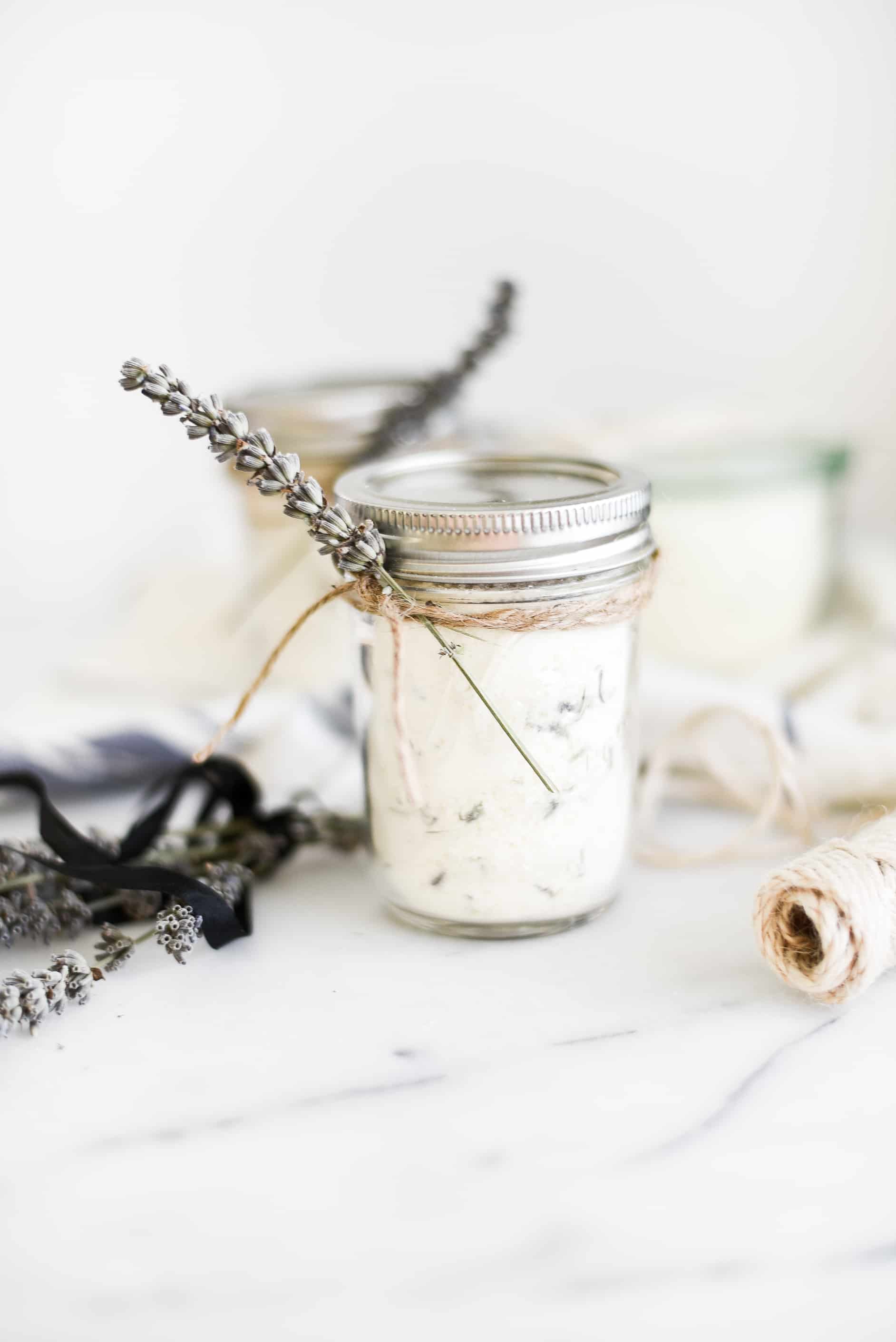 Do you have any nightly rituals? Let me know in the comments below!