18 Reasons to Fall in Love With Patterned Tile
This post may contain affiliate links, please read my disclosure policy.
Patterned tile is a wonderful way to add character and interest to a space! Get inspired with these beautiful spaces!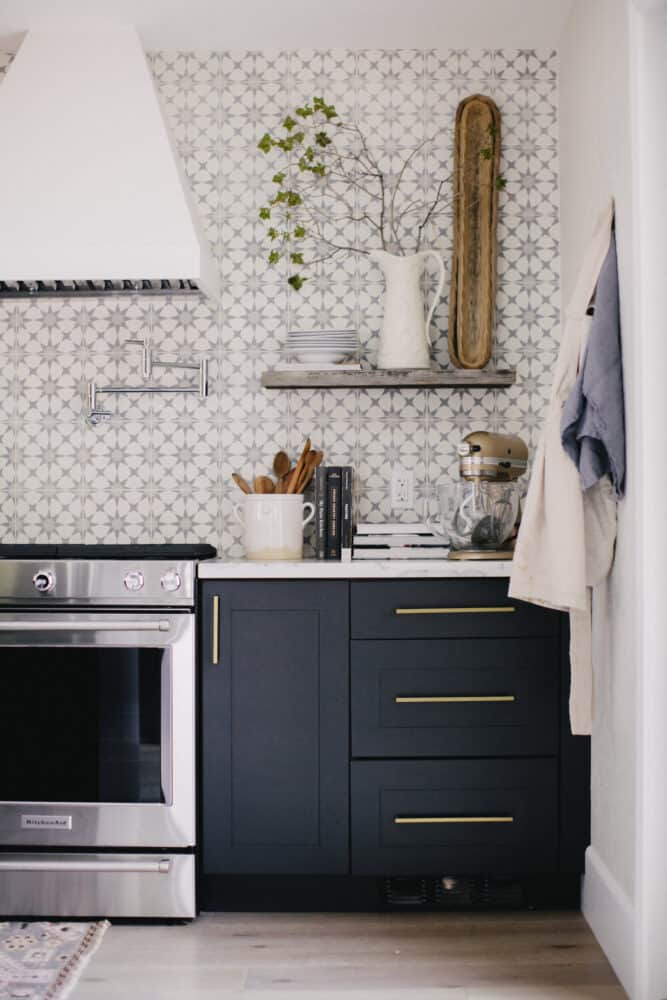 All About Patterned Tile
Let's talk about this patterned tile trend for a moment shall we? I refer to it as a trend simply because within the past couple of years, it's come back into modern style; however, mosaic and patterned tiles have been around for centuries.
The use of cement tiles began in 1850. Yep, 1850! To this day, tile makers use metal molds to hand pour each tile, which is then pressed and pigmented. As you can imagine, no two tiles are identical. With this kind of uniqueness, it's no surprise that the patterned tiles have stuck around for hundreds of years.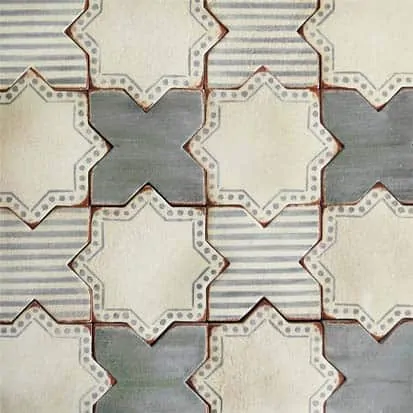 Great Resource for Terra Cotta Tiles – Tabarka Studios
How I Plan to Use Patterned Tile
Some of you may already know, but Greg and I inherited our home from his grandparents. It was built in the 60's, and boasts every imaginable mid-century feature you could think of. Pink tiles, linoleum, wood paneled walls, the list goes on. Unluckily for me – it doesn't boast cement tile… Luckily for me, Greg and I plan on starting to remodel it this year!
I am incredibly grateful for the bones of our home – the only thing I truly wish we could change is the ceiling height, but other than that, we've got a great base to work with. However, I can't. Wait. To rip that nasty linoleum up, and replace those icky pink tiles.
Since our home represents a single period of time in design so well, it's made me hyper-conscious of timeless interiors. As I begin dreaming up how we remodel our home, I constantly ask myself, "Will this look good in 15 years?"
Read More About Tile
The Easiest Homemade Grout Cleaner
Beautiful Kitchen Remodel with Patterned Tile Backsplash & Dark Cabinets
How to Choose The Perfect Kitchen Backsplash
In general, the answer to that question is a big fat NO! Simply because styles are constantly evolving and changing. With that said, I am opting to select timeless style and design for the more expensive changes, and letting myself get a little trendy on things that will be easier (and cheaper) to update as time goes on.
Our guest bathrooms will be the first items on our remodel list (one of them isn't even functioning) and I am dying to use some cement or terracotta tiles!
Get Inspired with These Spaces
Even though tile can be incredibly expensive, I think adding an accent wall or patterned back splash is a great way to implement this trend into your design. If you have your heart set on using cement tile as flooring, opt for a quiet pattern (or terracotta tiles) which will be more timeless than something that is say – black and white.
Pulling the trigger on adding something like this into the home is a little scary, but here are 18 images that prove it doesn't have to be!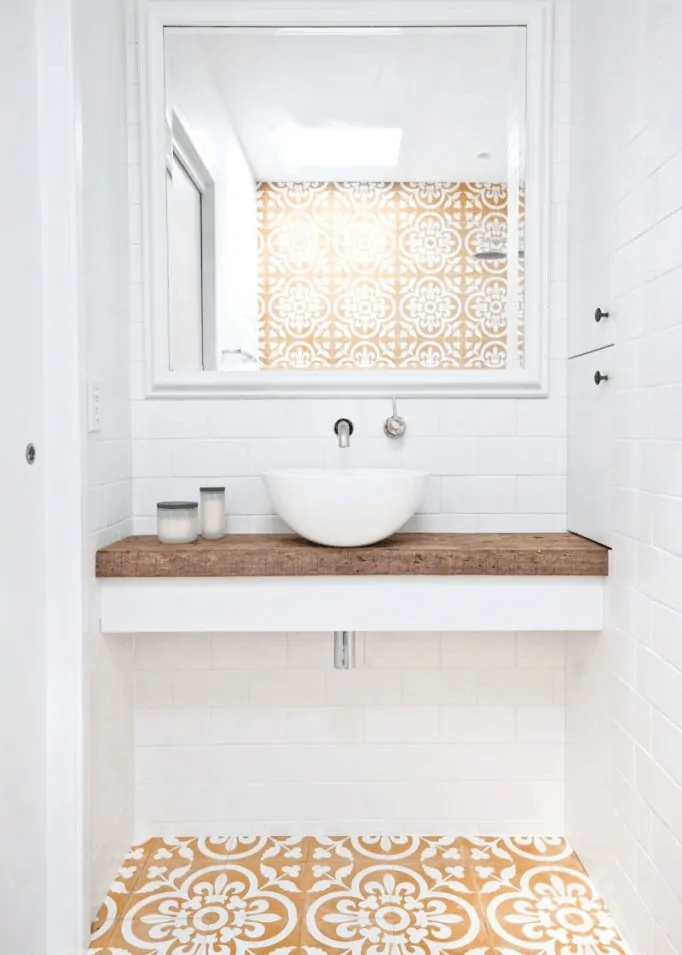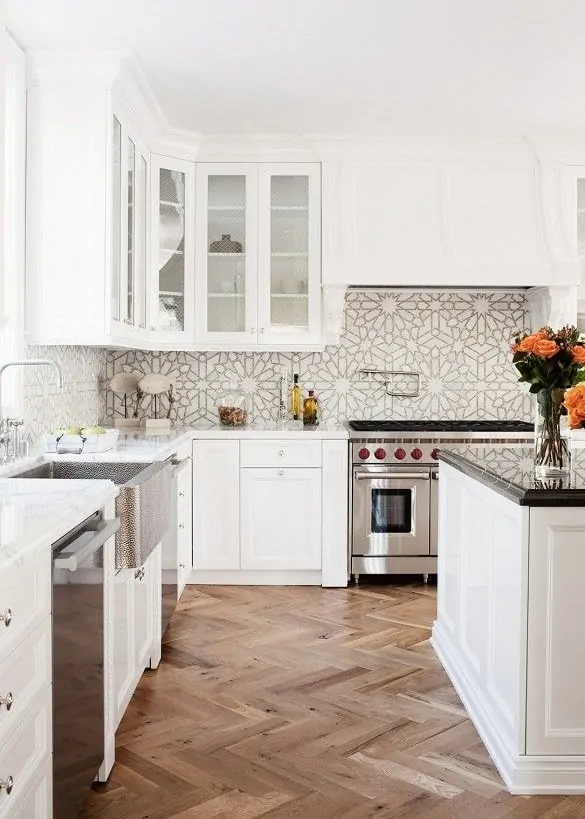 o n e : West London Painting Group    t w o :  Source | Joe Schmelzer | Kishani Perera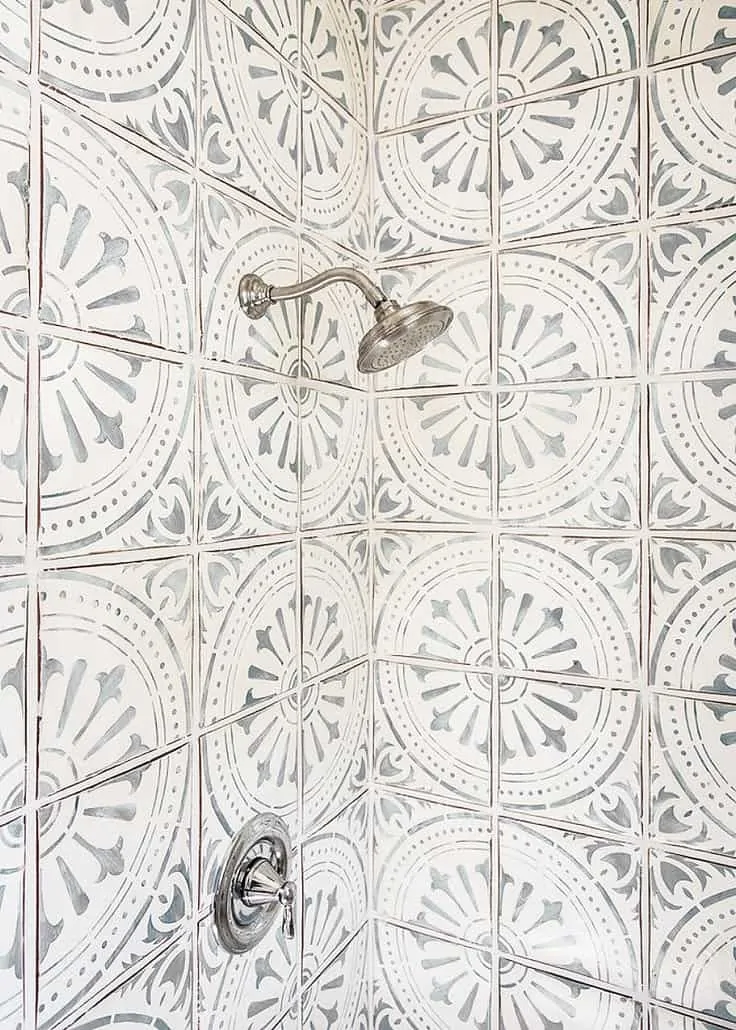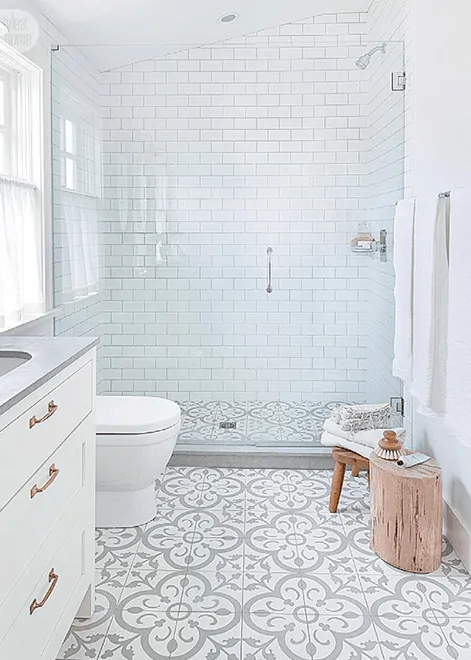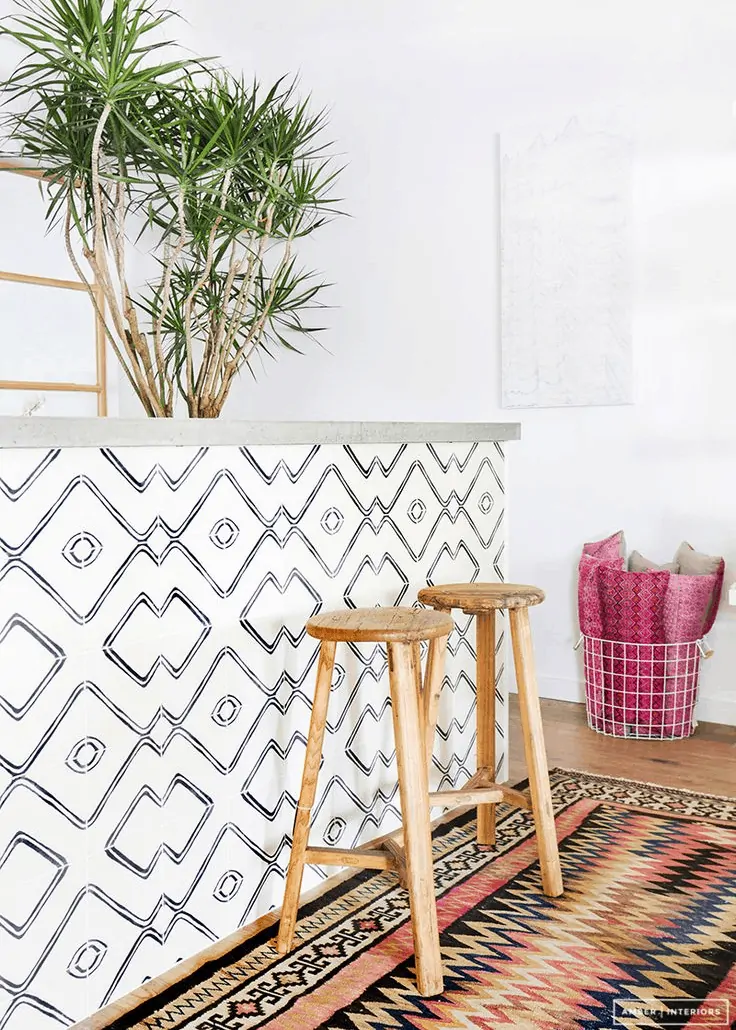 o n e : Source | Barry Calhoun t w o : Amber Inteiors | Tessa Neustadt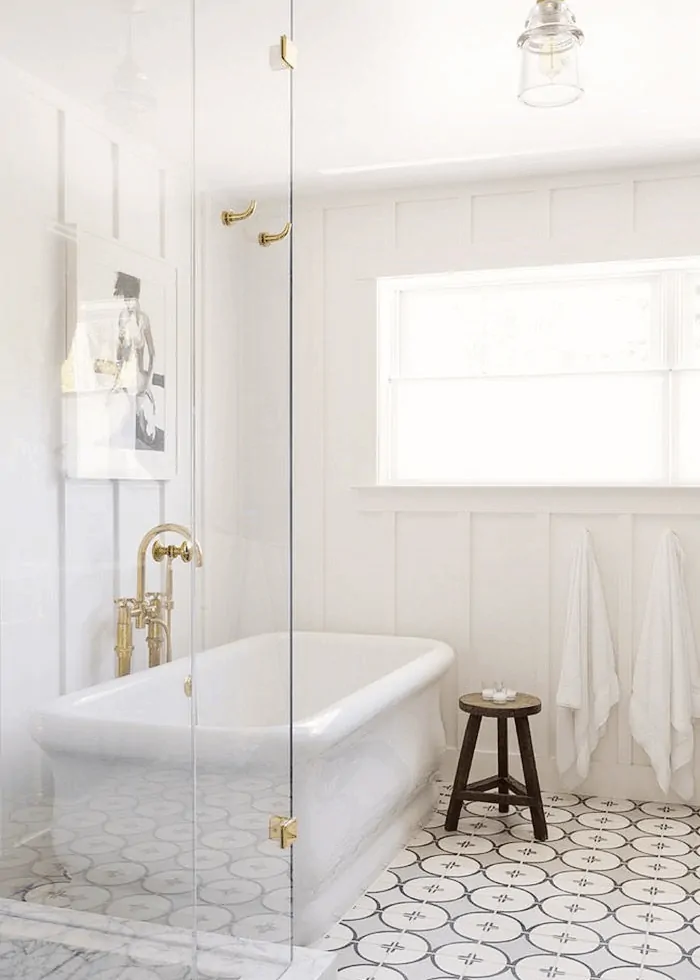 David Duncan Livingston | HSH Interiors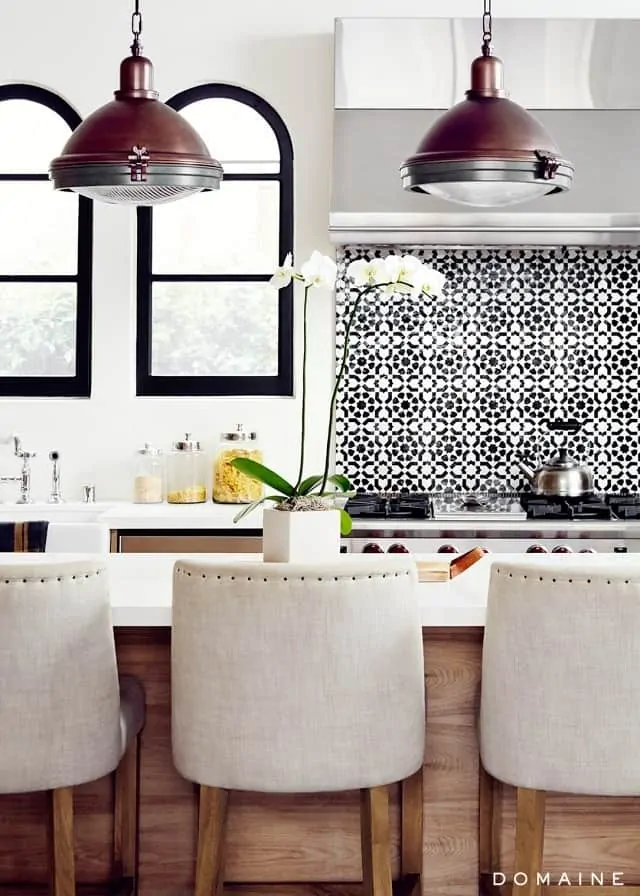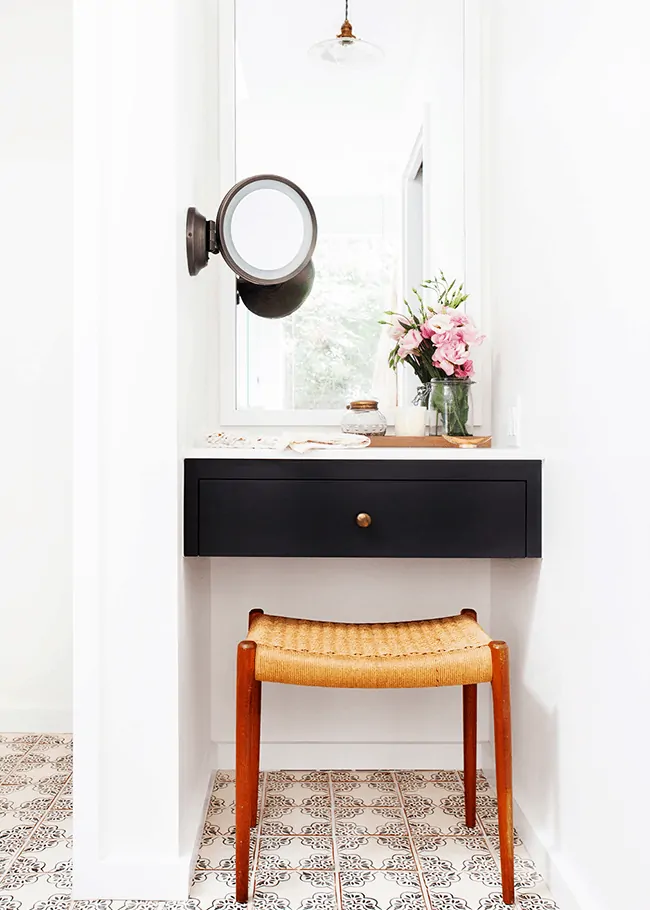 o n e : Source | Christopher Patey | Estee Stanley t w o : Amber Inteiors | Tessa Neustadt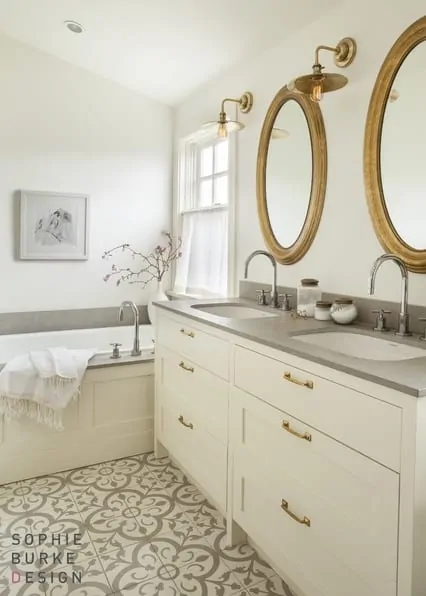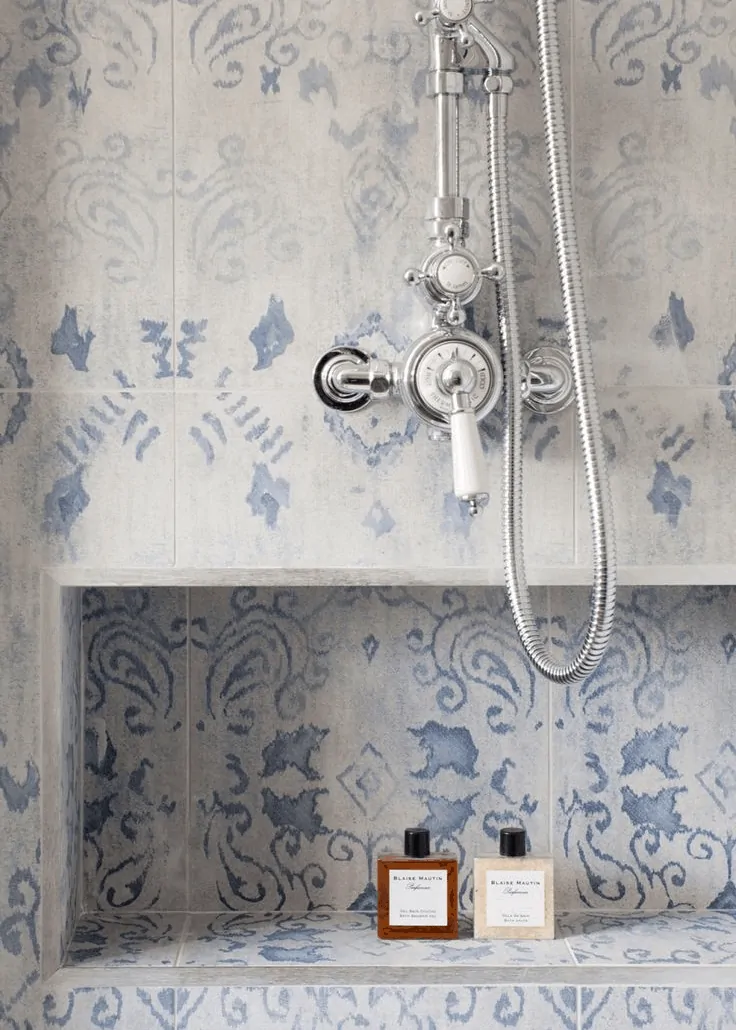 o n e : Sophie Burke Design | Source t w o : ardesia design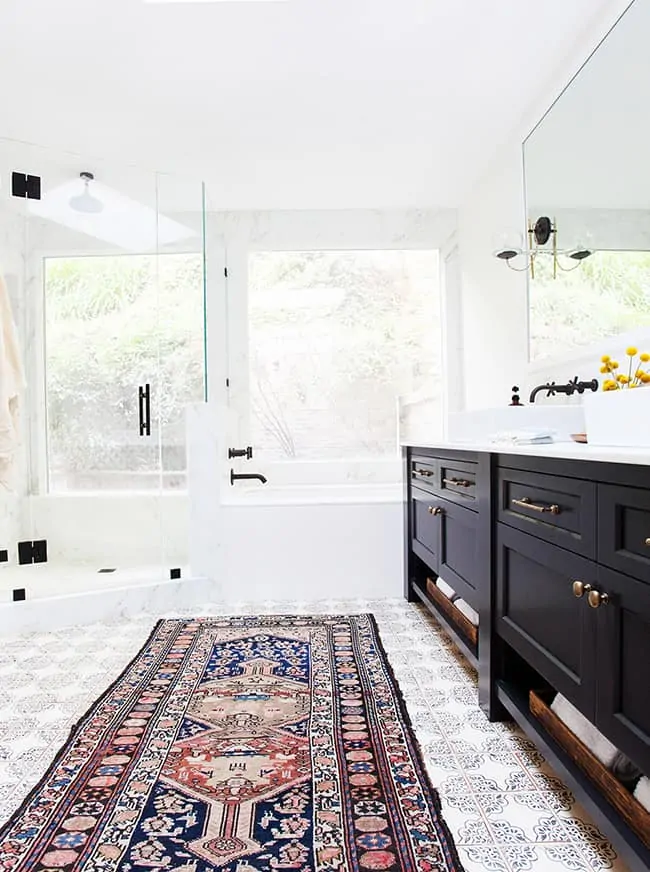 Amber Inteiors | Tessa Neustadt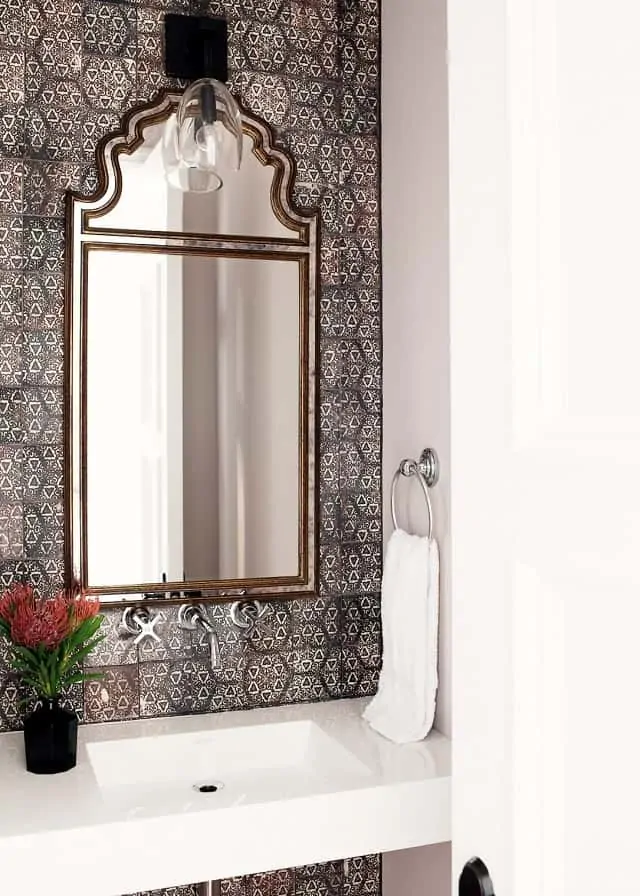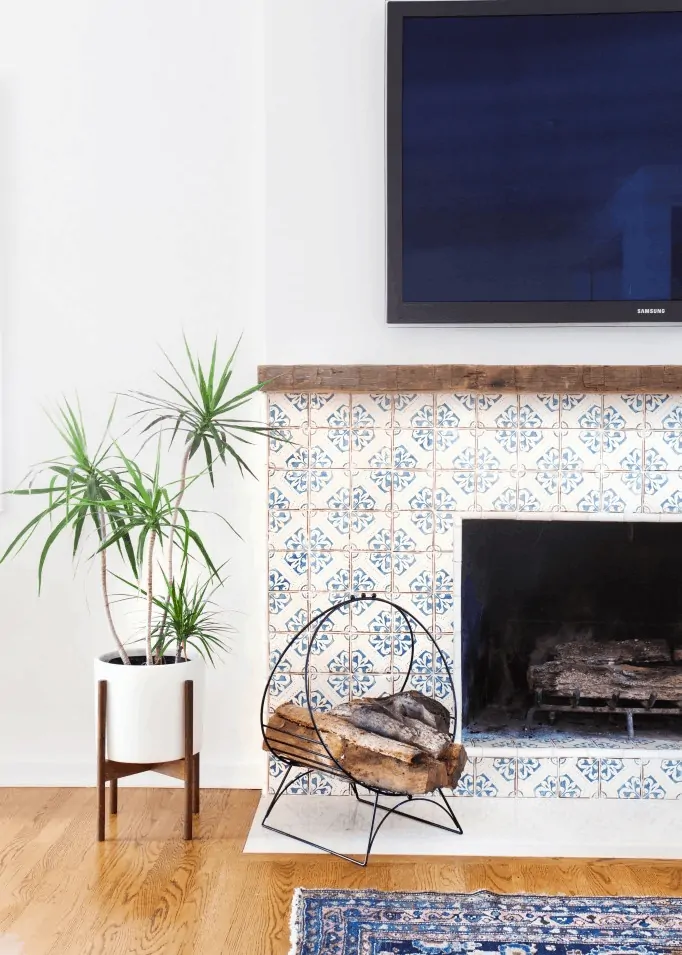 o n e : Source | Joe Schmelzer | Kishani Perera t w o : Amber Inteiors | Tessa Neustadt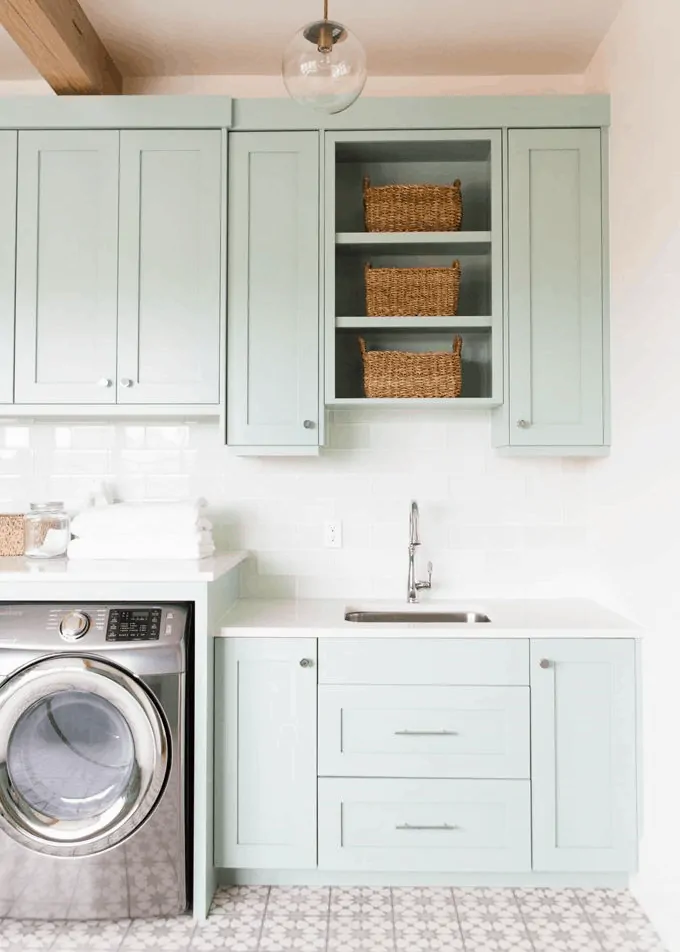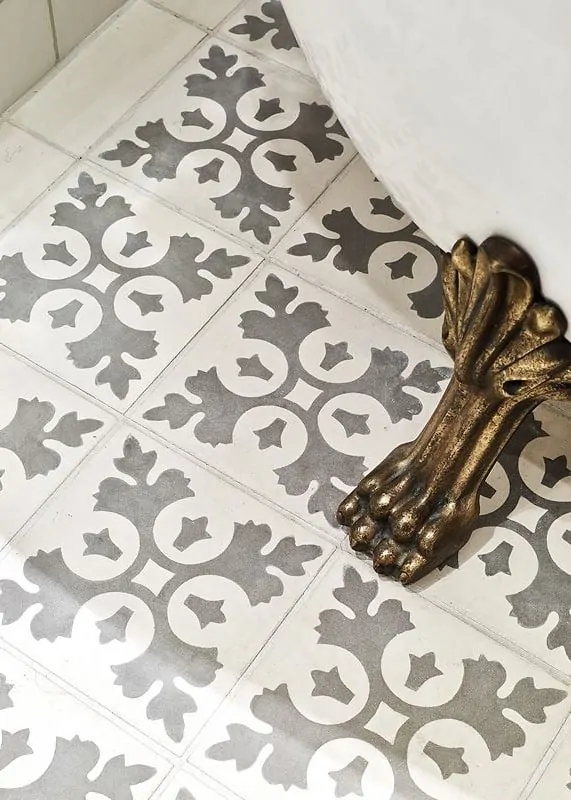 o n e : Ashley Winn Designs | Source t w o : source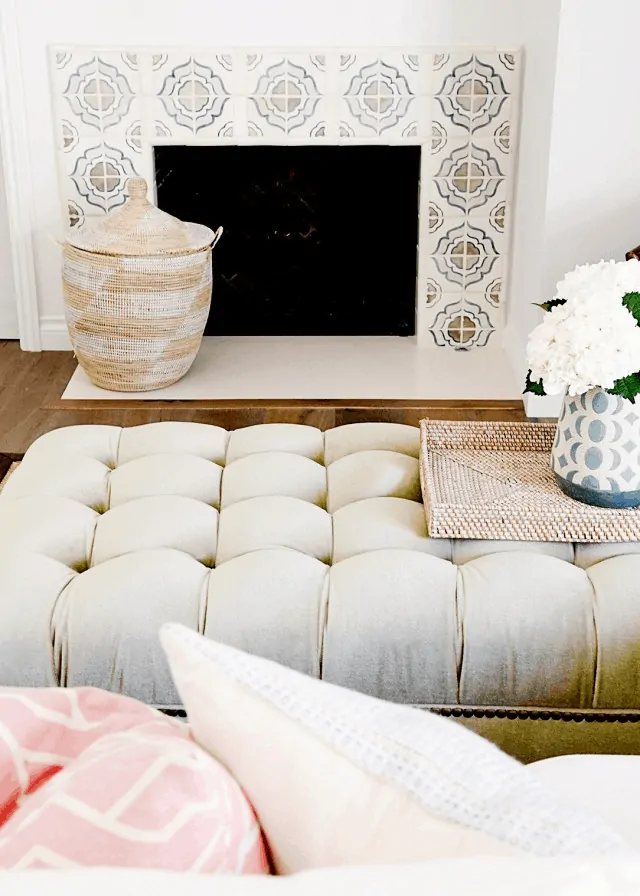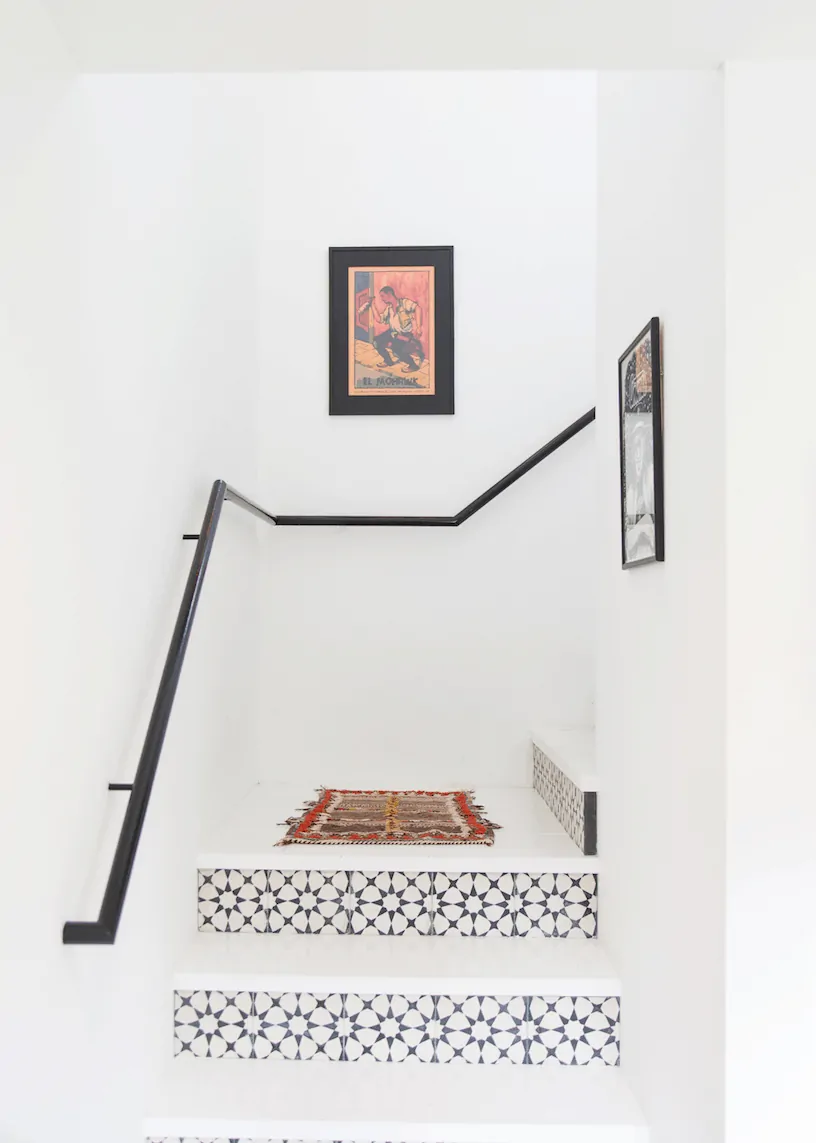 o n e : Source | Sabra Lattos | Irene Lovett t w o : Photo | Claire Zinnecker Design | Source