Peach Crisp
August 17, 2016
An easy peach crisp recipe that goes perfectly with a scoop of vanilla ice cream.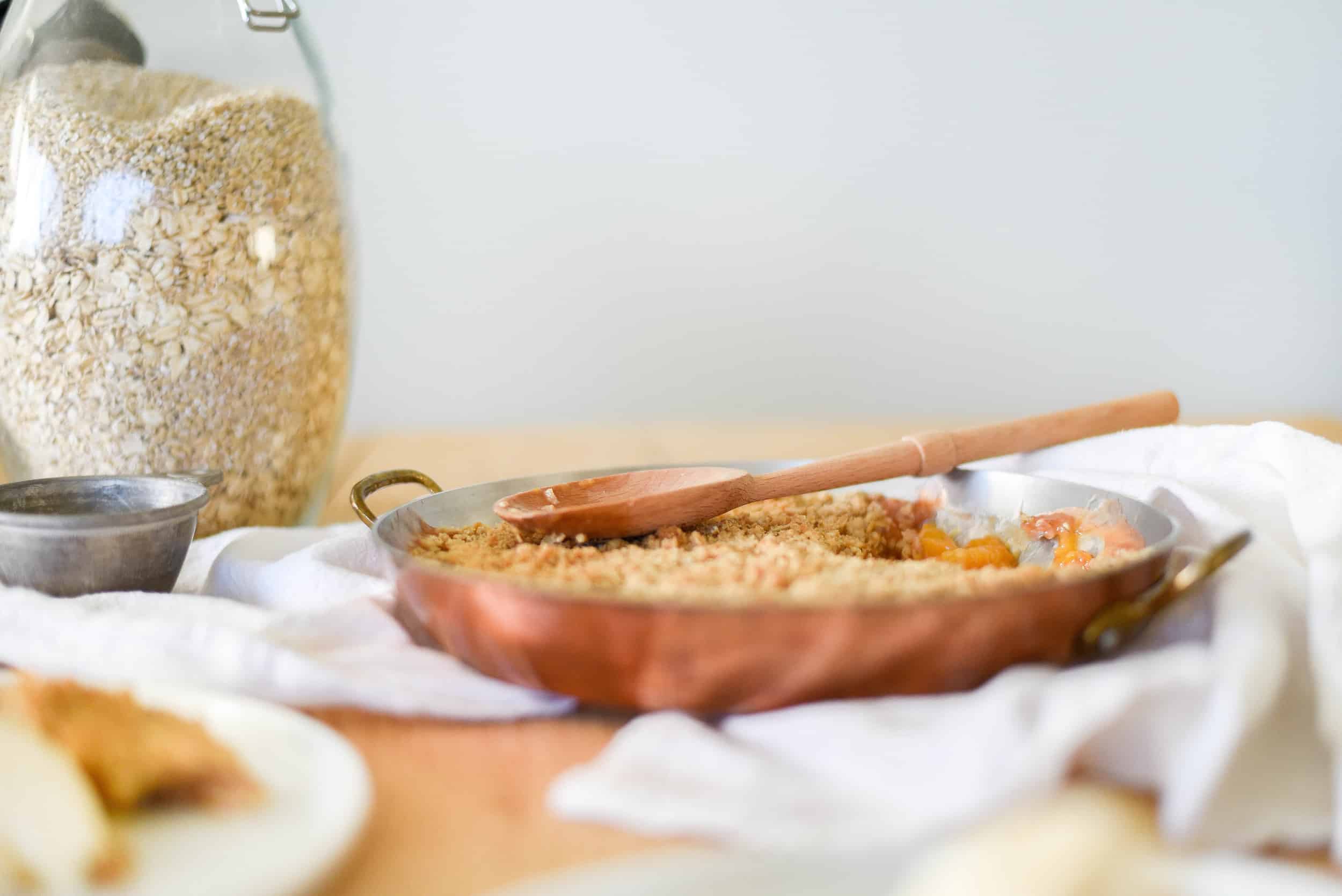 Last week, I shared a refreshing peach cocktail recipe, and in the process of making that recipe, I had heaps of fresh peaches left over, just begging to be used up. I froze some of them, but decided to make a crisp with the rest.
These peaches came from my MIL's orchard, so I boiled them all up, de-pitted, and used them up as I could. I have a few bags in the freezer, which will make great smoothies, and the rest went into this crisp recipe and a few cocktails!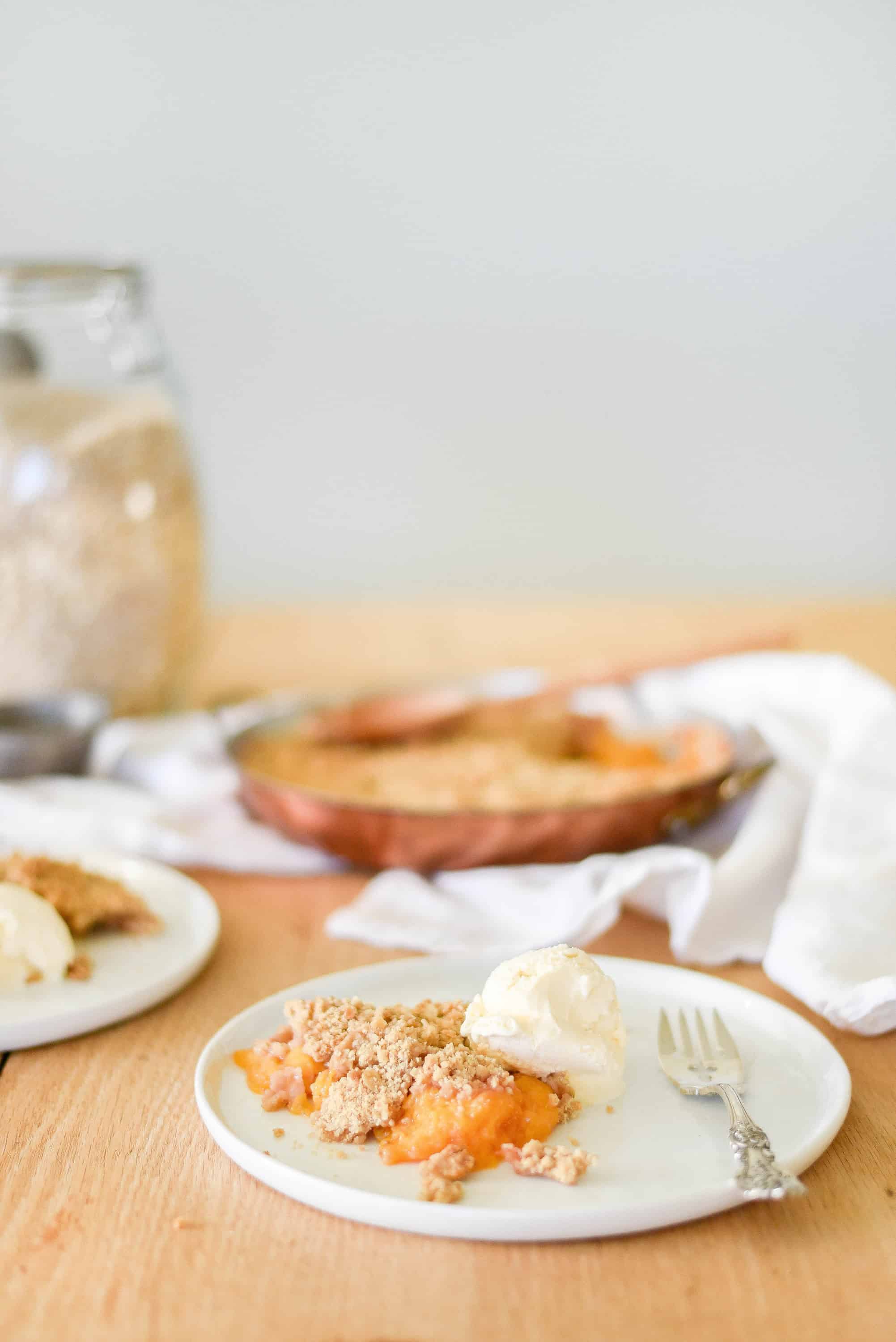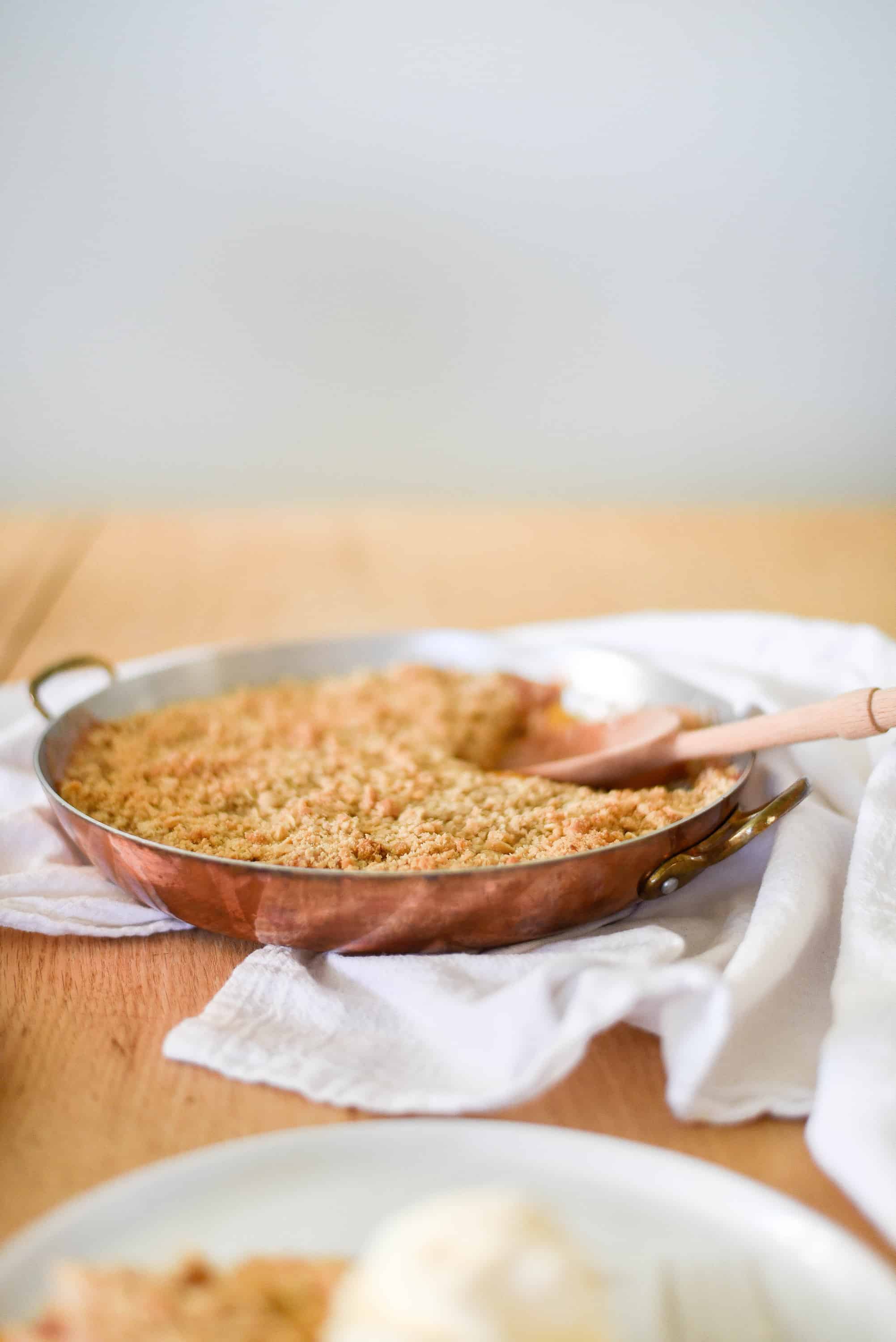 I love crisps because they are so easy to make, not only egg free, they simply don't require much effort. Simply mix up some butter, a bit of flour, oatmeal, and you're good to go. I recently made a similar recipe for Bunco dessert, and everyone went gaga over it, I didn't have the heart to tell them that it was the easiest recipe I could think of!
I've seen crisp recipes that call for an entire stick of butter, and a lot more flour, but in my opinion, if I'm going to eat an entire stick of butter, I'm going to have a slice of cake. This recipe just uses a half a stick, and a cup of flour. Enjoy!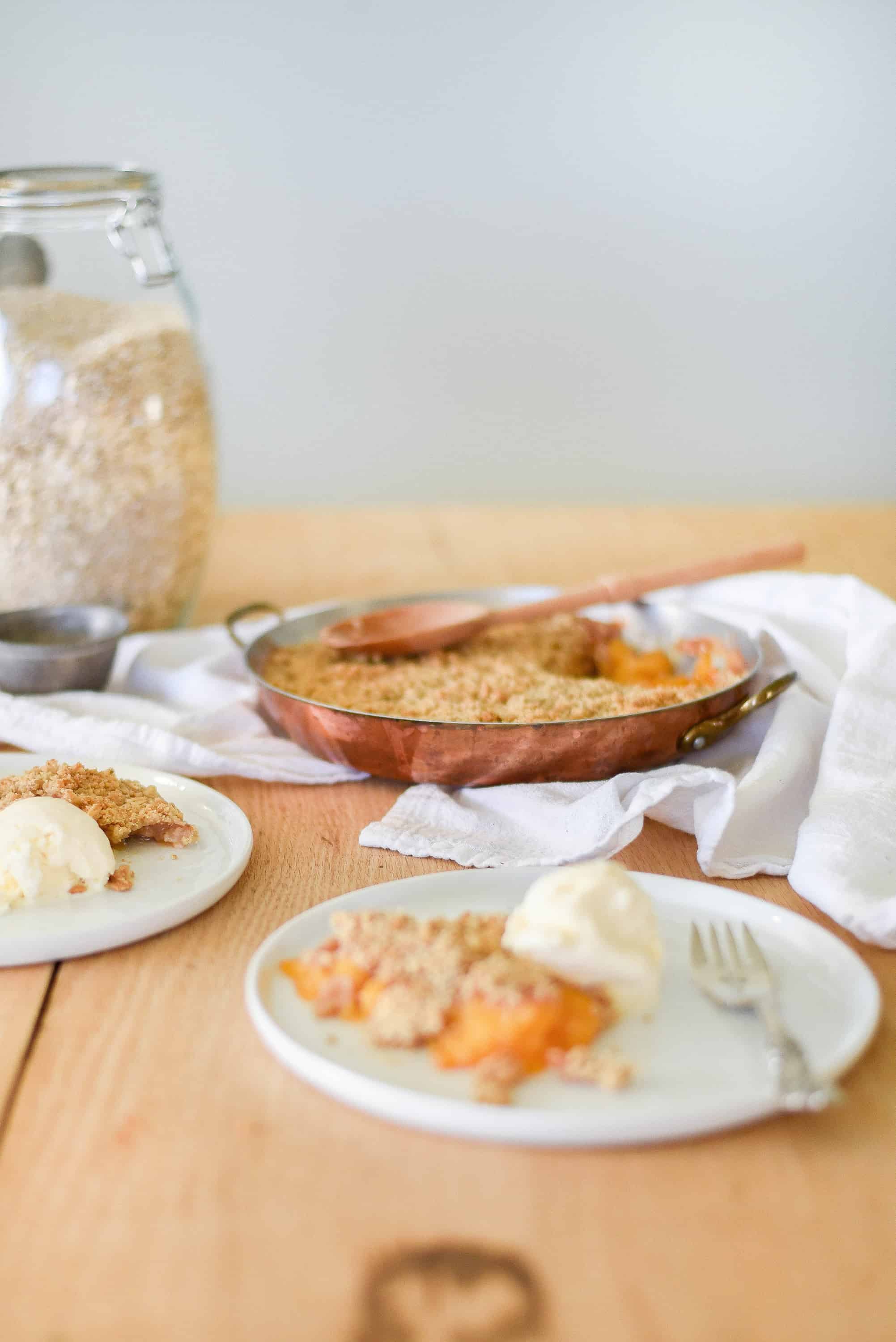 Easy Peach Crisp
Ingredients:
3/4 cup flour
1 cup oats
1/2 cup brown sugar
1/2 stick butter, softened
3 cups fresh peaches – pits & skins removed, roughly chopped
1 cup sugar
1 tablespoon cornstarch
In a medium bowl, combine softened butter, oats, flour, and brown sugar. Use your hands to break the butter up into pea size bits. The mixture is ready when it resembles soft snow – when you squeeze the mixture, it forms into a 'snowball'.
In a large mixing bowl, combine sugar, cornstarch, and peaches. Mix well. Pour into a large baking dish and top with oat mixture.
Bake at 350 F for 40 minutes.