The Only 3 Anti-Aging Products You Need
This post may contain affiliate links, please read my disclosure policy.
Learn about anti-aging products, my favorite skincare products, and the ingredients that are proven to reserve and prevent signs of aging!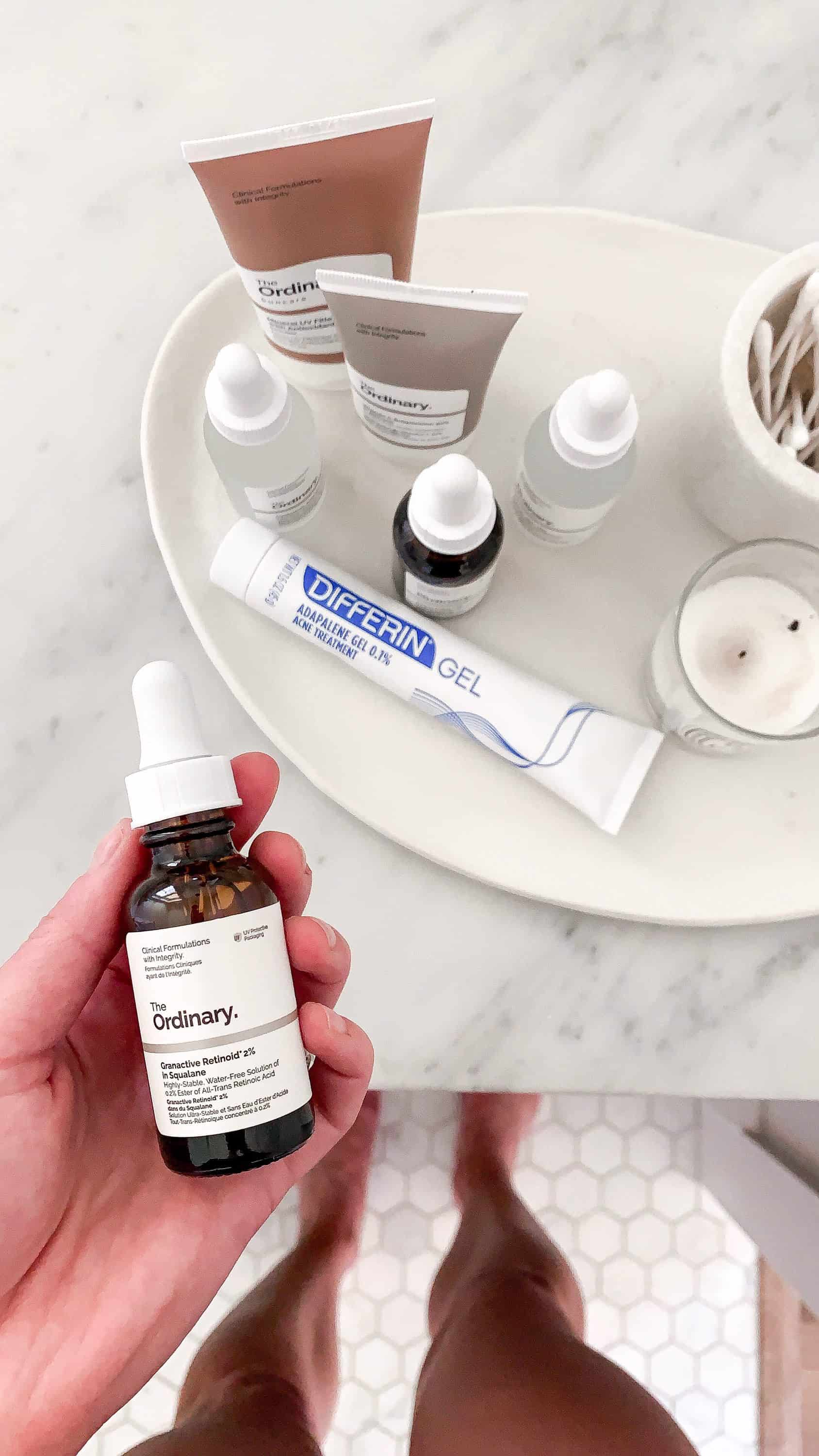 The Only 3 Anti-Aging Products You Need
I recently wrote a blog post sharing a LOT of scientific and detailed information about anti-aging products. This post was sparked out of a curiosity about Retinol.
I had heard of Retinol as being the best, more effective anti-aging product, but I wasn't exactly sure what it was or how to use it.
So I started to dive deep into clinical trials and medical journals to learn more about Retinol. This lead me to a path of discovering that there are few proven products that aid in the reversal or prevention of aging skin.
This post received a huge response from readers, and I hope it has been helpful for everyone that has read it! I also received some comments saying it was a little too in depth with too many options and a bit overwhelming.
So I wanted to write this post to simplify what I learned. If you're interested in reading more, you can click here for an in-depth post about the best anti-aging products, and sources to all of the information.
Here's a very simple summary of what I learned about Retinol and anti-aging products:
There are three ingredients that are proven to aid in the appearance of aging: Retinol, Vitamin C+E & Ferulic Acid, and sun protection.
Retinoids / Retinol
Retinol is simply put, Vitamin A. Our skin begins to lose Vitamin A as it ages, and adding topical Retinol helps treat and prevent signs of aging.

Retinol & Retinoids are not the same thing!

Retinol must be converted into

Retinoic Acid

(the key ingredient!) before your skin can make use of it, thus

prescription based Retinoids – which contain ready to use Retinoic Acid – are most effective.

Note: It is said that Retinol can be just as effective as Retinoids, but it will take longer to see results.

Retinol will cause dryness, flakiness, and breakouts when first added to your skin routine. These side effects will subside after about a month (sometimes longer).

Retinol should NOT be used if pregnant, trying to get pregnant, or breast feeding.

Retinol can cause sensitivity to the sun, so be sure to wear sunscreen.

Do not use Retinol on the same night as using an AHA (glycolic or lactic acid).
Types of Retinol:
Retinol (simple Vitamin A) – Least potent, least irritating.
Adapalene (Differin) – Formerly prescription only, potent.
Tretinoin (Retin-A, generic) – Most potent, prescription only.
Tazarotene (Avage, Tazorac) – Most potent, prescription only.
Granactive Retinoid: Offers the same results as Retinoic Acid without the irritation! Granactive Retinoid, is a solubilized system of Hydroxypinacolone Retinoate, is a non-prescription ester of retinoic acid. It offers a multi-fold better effect against signs of aging than retinol, retinyl palmitate and nearly all other forms of non-prescription retinoid. (source)
Vitamin C + E and Ferulic Acid
This combination of antioxidants adds a powerful UV and free radical neutralizing barrier to the skin.

When used together, they work synergistically.

When used individually, the benefits are minimal, so be sure to use a combination of products or a product that contains all three ingredients.
Sun Protection
By now this is a given, but sunscreen should be used daily. Especially when using Retinol.
I hope this post was easy to digest and helpful for you! Below are some of the products I have tried and LOVED!
---
My Favorite Anti-Aging Products
Retinol:

Differin

…but I am currently trying The Ordinary without side effects, will let you know how I like it.

Vitamin C:

Marie Veronique

…but I am trying The Ordinary Reversatrol & Ferulic Acid in combination with Mario Badescu Vitamin C (a product I really LOVE!).

Sunscreen:

La Roche Posay
---