Have fun & get creative with these free Christmas printables as you decorate for Christmas this year, there are so many beautiful ideas!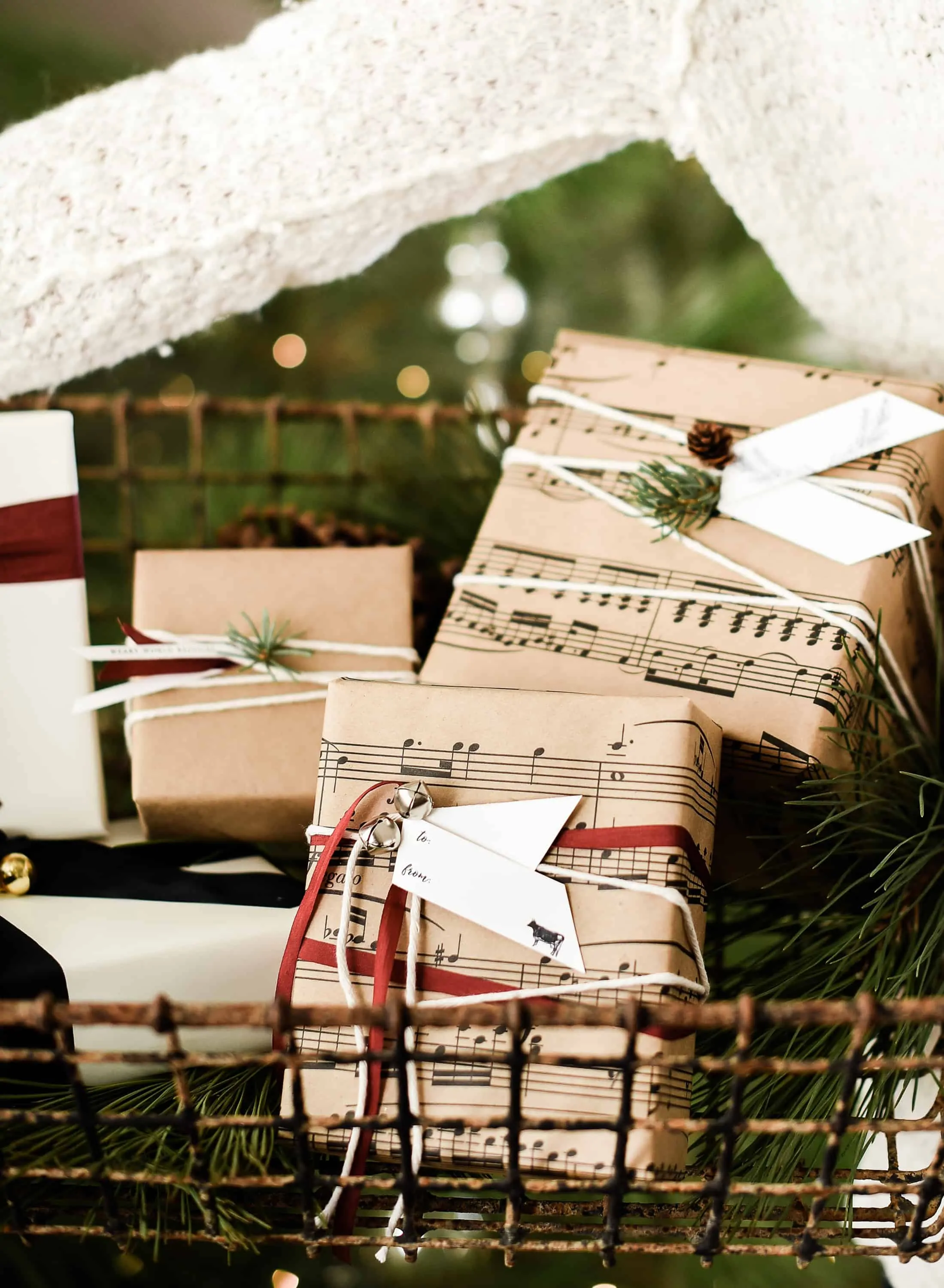 Each year, I love putting together free printable gift tags for you to enjoy! These darling gift tags are a simple and inexpensive way to make each gift feel extra special.
You can download and print these gift tags absolutely free and even edit them to fit your liking! These are the perfect gift tags if you have a modern farmhouse Christmas theme!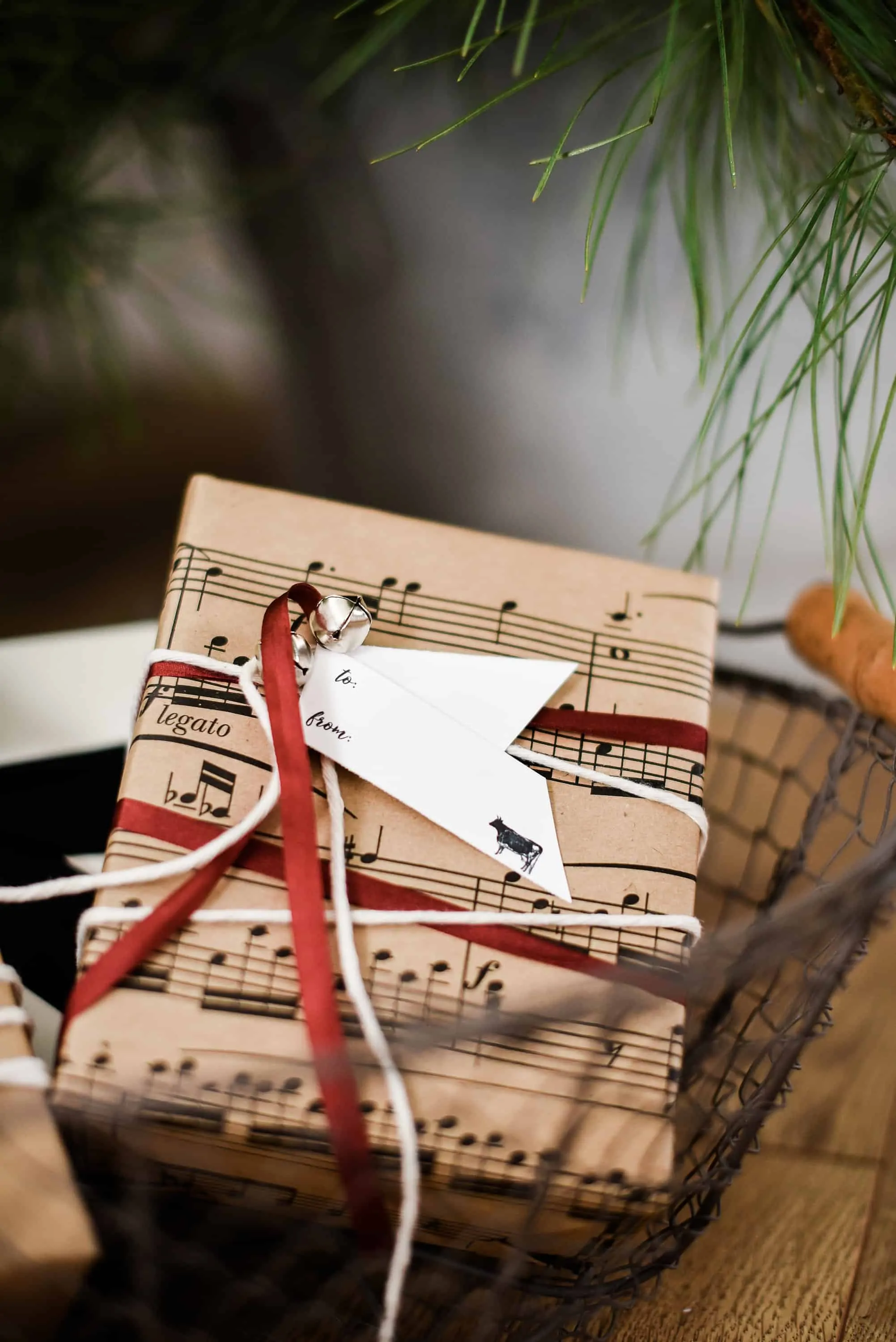 Christmas time comes with so much joy that sometimes I wish I could hit the pause button just for a second to take it all in. Time spent with family & friends, traditions, celebrations, and magical displays all around us. It's truly the most wonderful time of year.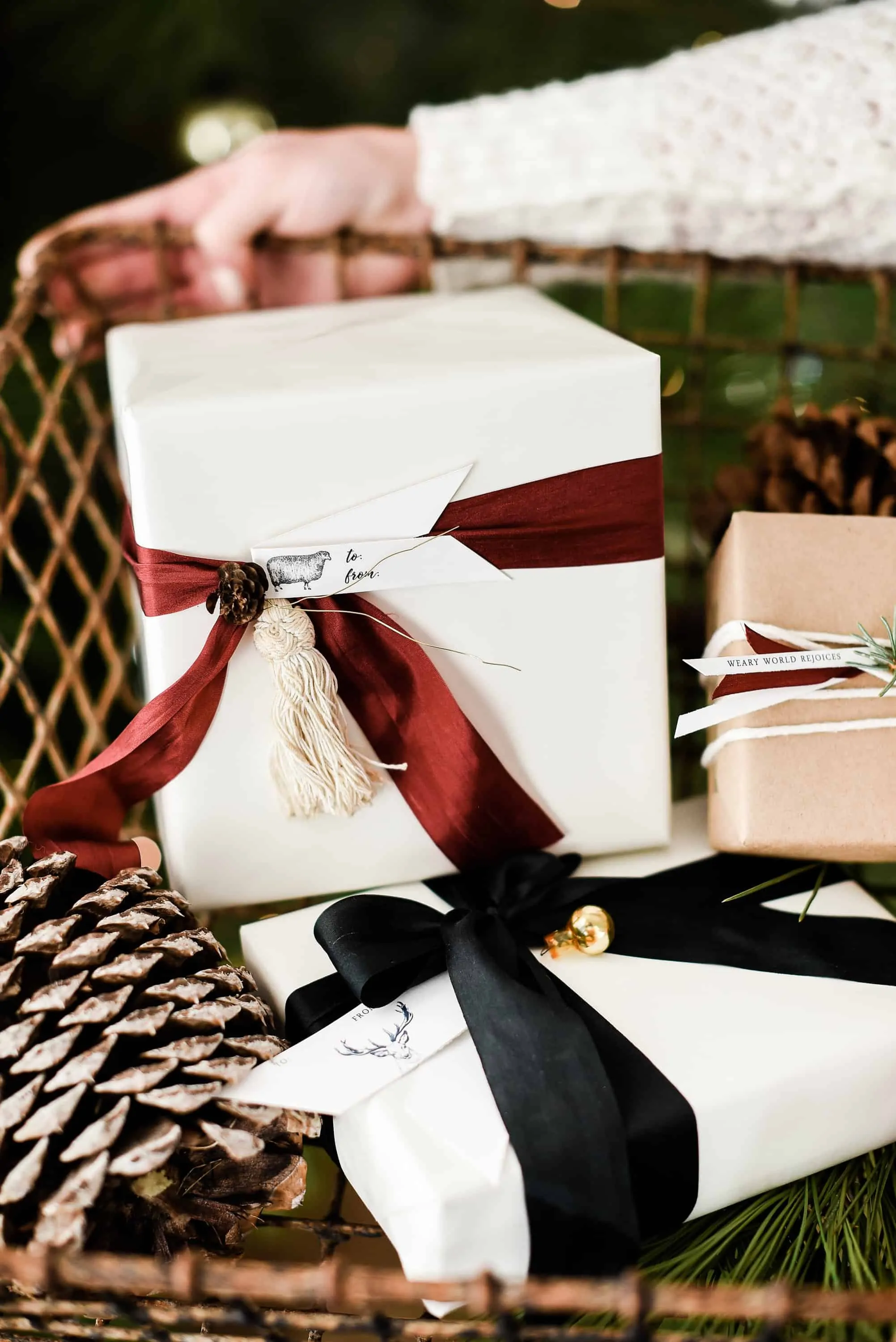 Of all the Christmastime activities, I particularly love wrapping Christmas gifts. There is so much to get creative with! I usually start with a blank canvas and love using white or brown kraft paper to wrap gifts with. Then I get creative with ribbon, tags, and accessories.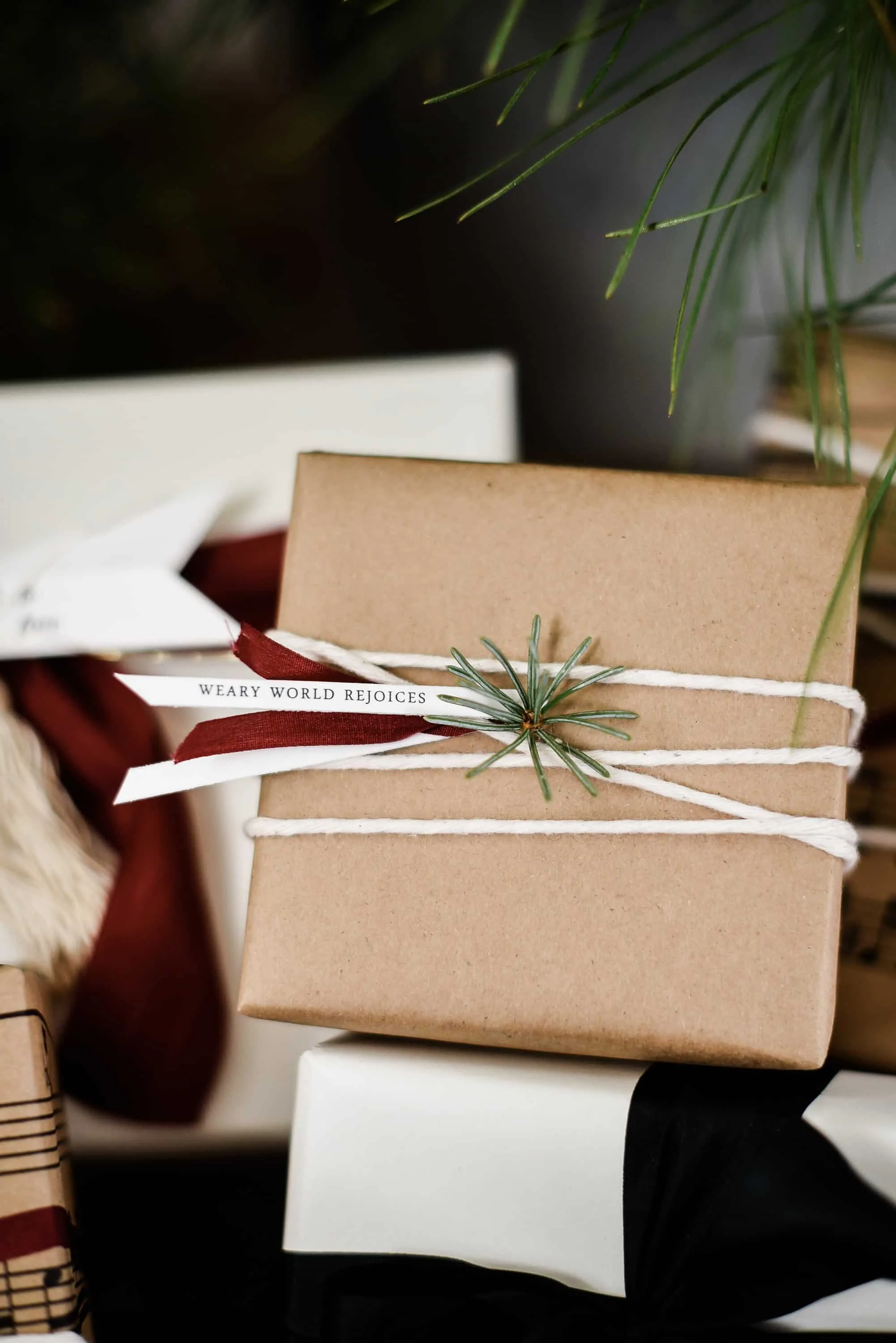 Some of my most popular posts are wrapping ideas – like this DIY calligraphy wrapping paper! Whenever I put together a wrapping idea I always share my secret to inexpensive wrapping paper: the hardware store!
Yep, I like to purchase the rolls of brown paper that hardware stores sell in the painting department. Not only are they inexpensive, but you get so much wrapping paper on a roll! I love that you can pick up rolls of brown paper that aren't as wide as traditional wrapping paper, I feel that I waste less this way. It's a great resource!
---
More Christmas Wrapping Ideas:
---
Not only do I love brown paper, I also love twine. The white baker's twine available at Whole Foods is my very favorite. It is a bit thick and is a lovely white shade that has the most natural feel to it. I use it for everything!
This year, I used simple wrapping paper and scraps of ribbon & twine to dress up my Christmas gifts. Finishing each gift off with the same shaped tag that I used on my advent calendar! I always have fun changing something ordinary into something new or unexpected – and these tags are just the thing.
The unexpected shape of these gift tags is so darling. I can't help but love them on these sweet gifts. I hope you enjoy them as well and find a new or creative way to use them on your own Christmas gifts this year!
How to Make Your Own Gift Tags
Download the free printable gift tags.
Print the tags onto card stock.
Use a paper trimmer or scissors to cut out each tag.
Wrap your gifts, adorn with string, then use glue dots or string to attach each tag to your gifts!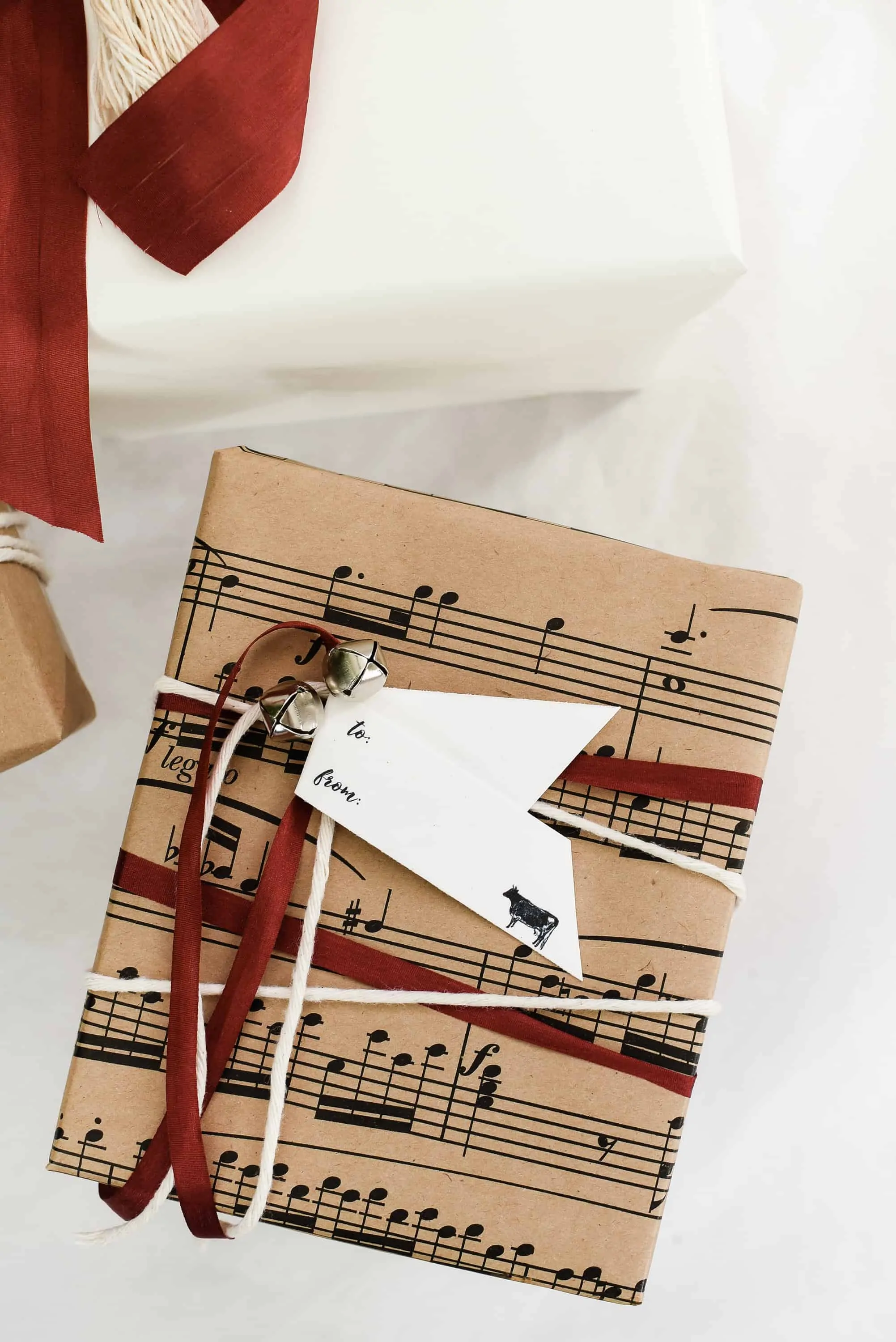 Read Next: DIY Christmas Advent Calendar Ideas