DIY Calligraphy Wrapping Paper
This post may contain affiliate links, please read my disclosure policy.
Make your own calligraphy gift wrap with a sharpie and kraft paper. This DIY brown paper wrapping project is so easy, and so inexpensive and easy!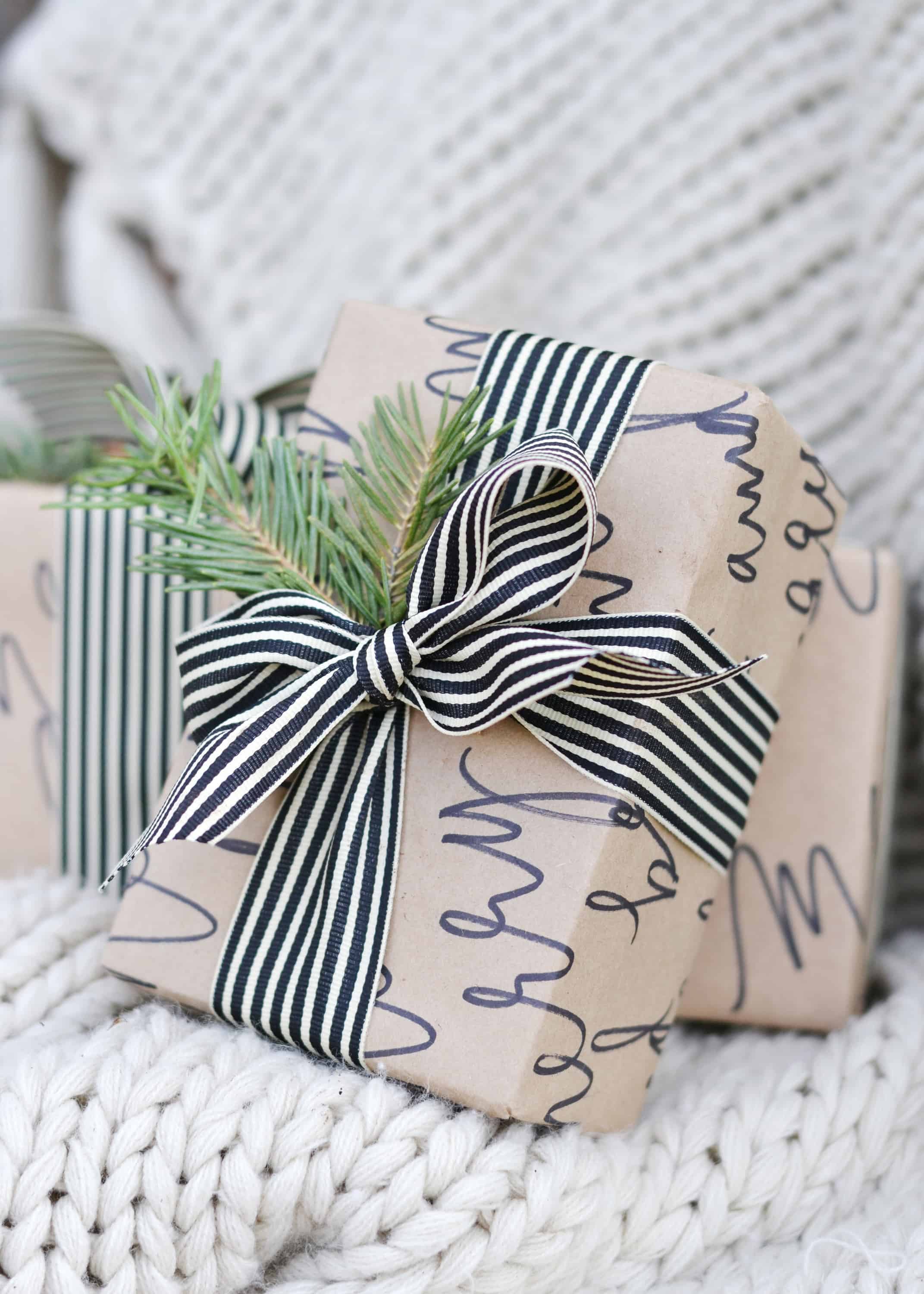 DIY Wrapping Paper Idea with Hand Lettering Calligraphy
I love using kraft paper and brown wrapping paper to wrap gifts. It is inexpensive and it is thin enough to get a great tight wrap on a box. Sometimes wrapping paper can be too thick!
I'm always trying to think of creative ways to dress up kraft paper. After teaching myself calligraphy, I wanted to use the technique on brown paper! This has become one of the most popular posts on my blog, and I hope you give it a try this year!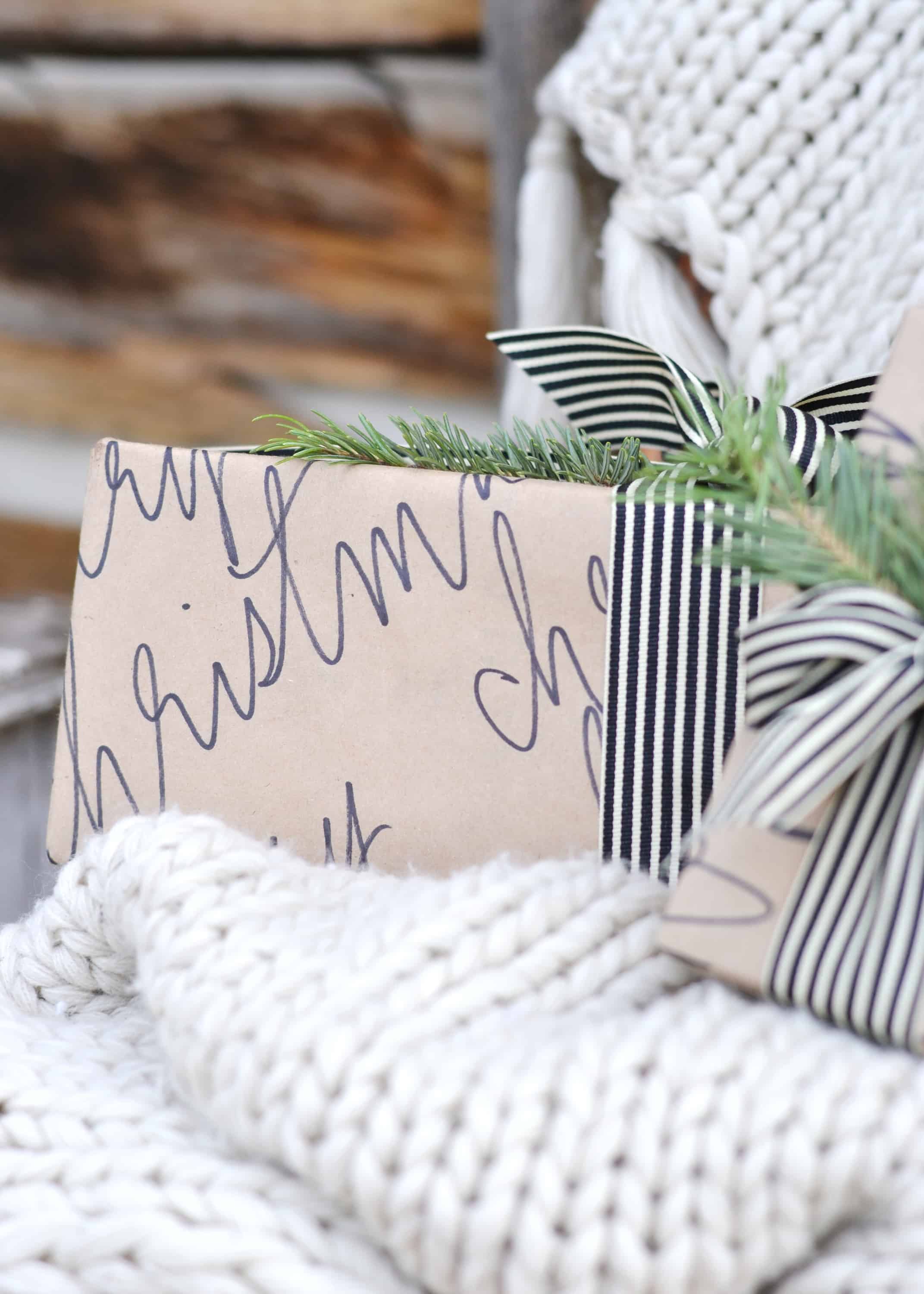 I keep simple white wrapping paper on hand, because I feel that it can be used for any occasion. Dress it down with twine, or up with silk ribbon. It's the little black dress of wrapping paper in my opinion.
I also really like to use kraft paper! There's something magical about kraft paper. It reminds me of the song, "brown paper packages tied up with string". A few of my favorite things, absolutely.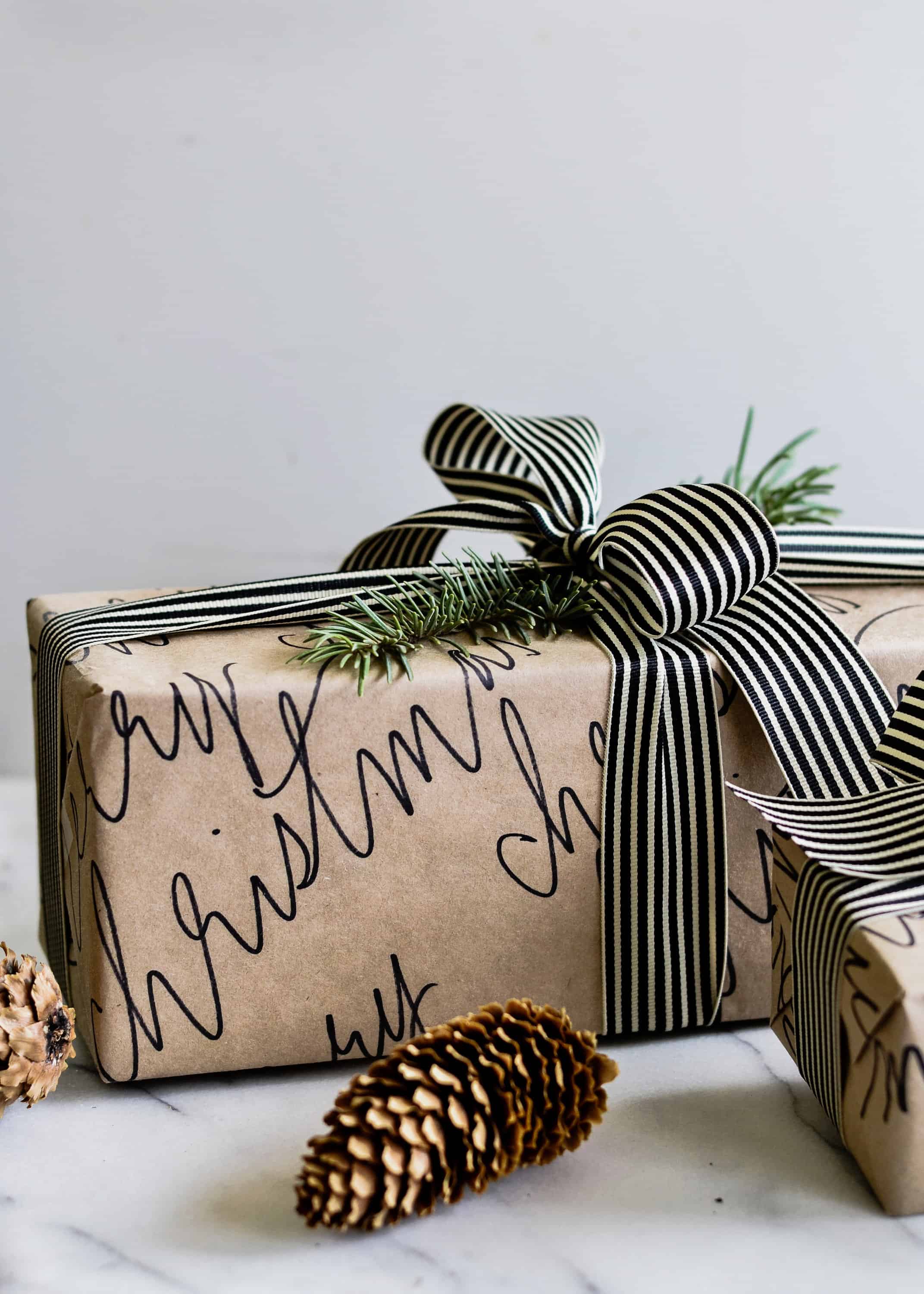 One of the best things about using kraft paper is that you can find it at any hardware store, and you can purchase hundreds of feet for just a few dollars. One roll will last you for a very long time!
I use this paper to package my etsy orders, wrap bottles of wine, and so. much. more. It's just so versatile and classic, how could you not be drawn to it?
Since picking up a bit of calligraphy, I like to use it here and there, and thought it would be nice to add a few holiday greetings to the simple paper. If you are interested in learning calligraphy, I offer a free course, you can sign up here.