Coconut & Tangerine LaCroix Margarita
This post may contain affiliate links, please read my disclosure policy.
A coconut & tangerine margarita recipe using LaCroix!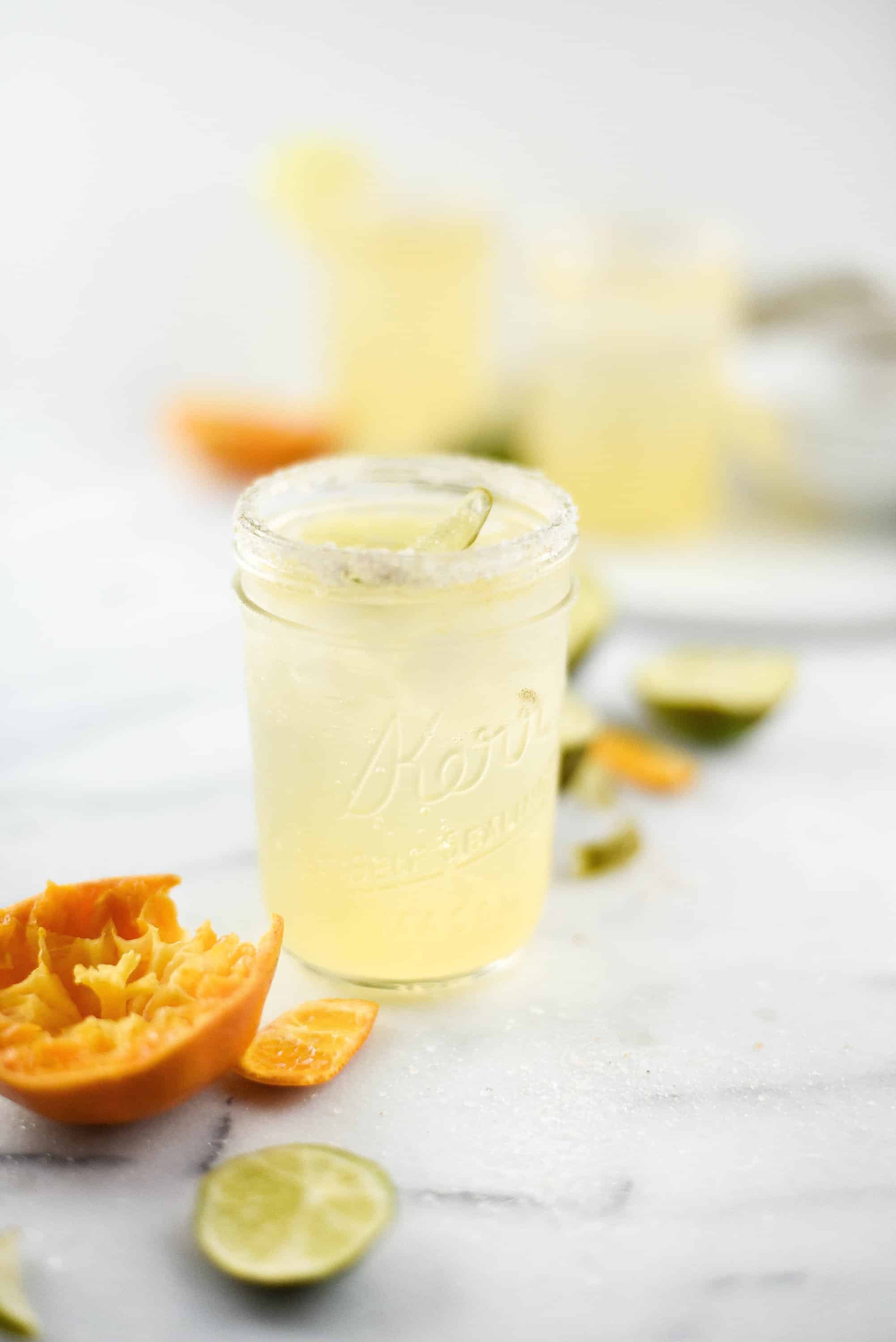 I haven't written a cocktail post in a few weeks, I've been so incredibly busy. And not in the glamorous sort of way that people love to use the term for. In the sort of way where I haven't had time to sleep, think, drink… I am actively practicing mindfulness exercises, and have been making lists of tasks that need to be done. This helps keep me away from Pinterest, goat videos on YouTube, and other time sucks. Mostly.
This week I vowed that I would make a cocktail for #toastingfromafar, then I woke up with a stomach bug. But I had already committed to myself that I would make the cocktail, so sick and all, I hauled out the tequila. Contemplating whether or not drinking some would make me feel better or worse, I decided not to risk it (which is why these puppies are in mason jars, they are currently waiting for me in the refrigerator for a time that calls for a tequila cocktail). I did have one tiny taste to make sure this recipe was worthy of #toastingfromafar, and I truly wish I could have enjoyed all three.
We've discussed my habit for creating recipes based on grocery store experiences, and this is an episode of the same series. I based this entire recipe off of the tangerine which I bought at Whole Foods while in Reno earlier this week. I had no need for a tangerine, nor any plans for using the tangerine.
I will describe to you the thought process: the tangerine is next to the lime. Those would go well together. Tequila goes well with lime & orange. Let's give it a try.
No plan, and no recipe, right by the seat of my pants (or is the term "seed of my pants"? I never get that one right). I initially wasn't going to add the coconut LaCroix, but it's definitely what makes this drink, so if you skip it, it won't be the same. But it'll still be good. This is going up there as one of my favorite cocktails ever.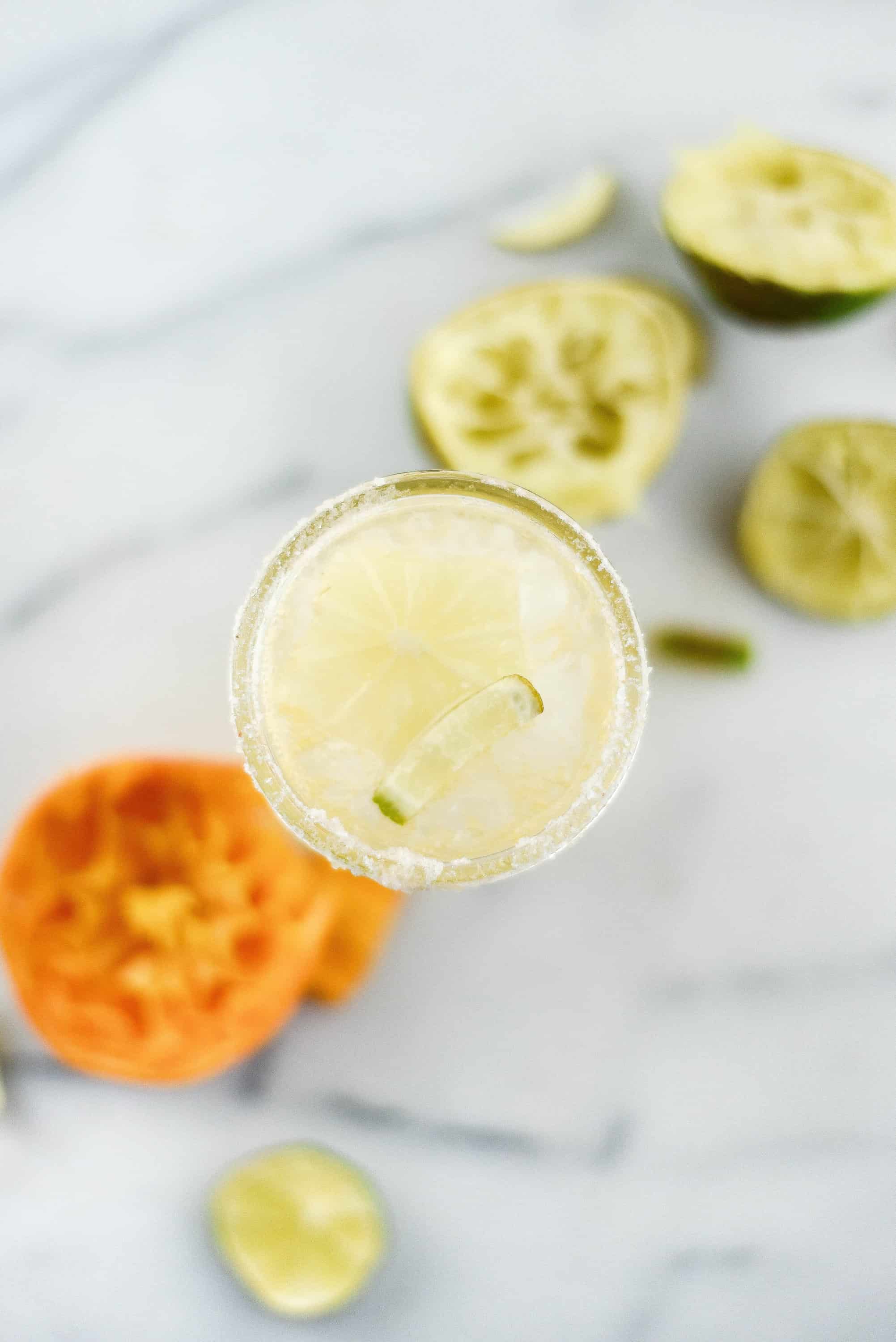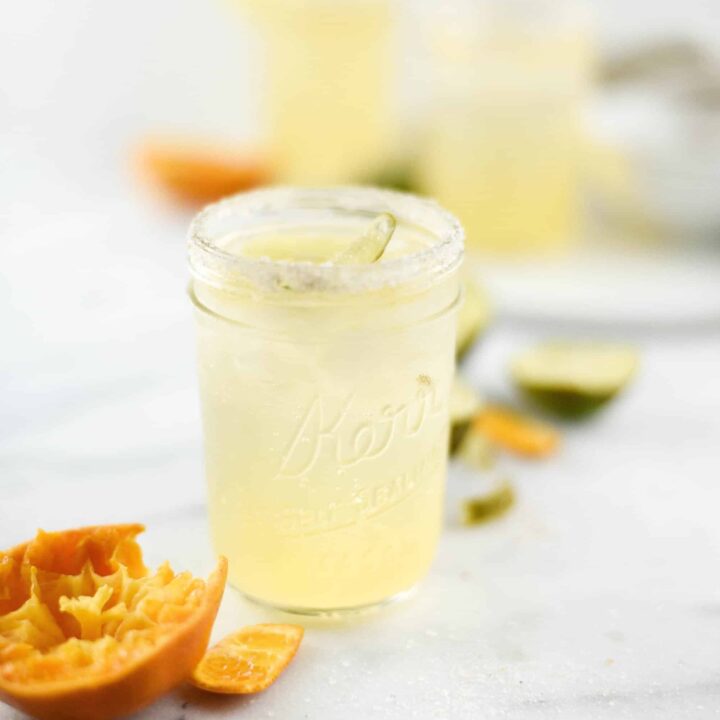 Coconut & Tangerline LaCroix Margarita
A coconut & tangerine margarita recipe using LaCroix!
Ingredients
2 shots silver tequila
1 shot simple syrup
Juice of 2 Limes
Juice of 1 Large, Juicy Tangerine (an LJT, LOL)
Pink Himalayan Sea Salt (not totally necessary)
1 can coconut LaCroix (totally necessary)
Instructions
Place all ingredients except the salt & LaCroix in a cocktail shaker and shake well over ice.
Divide evenly among 2 or 3 ice-filled & salt-rimmed glasses, and top with coconut LaCroix.
OTHER COCKTAIL RECIPES YOU MIGHT LIKE:
Tangerine LaCroix Mocktail Recipe