This homemade condensed milk caramel sauce, or "Dulce de Leche", only requires one ingredient & a crockpot! Use this simple recipe to make your own caramel sauce with sweetened condensed milk!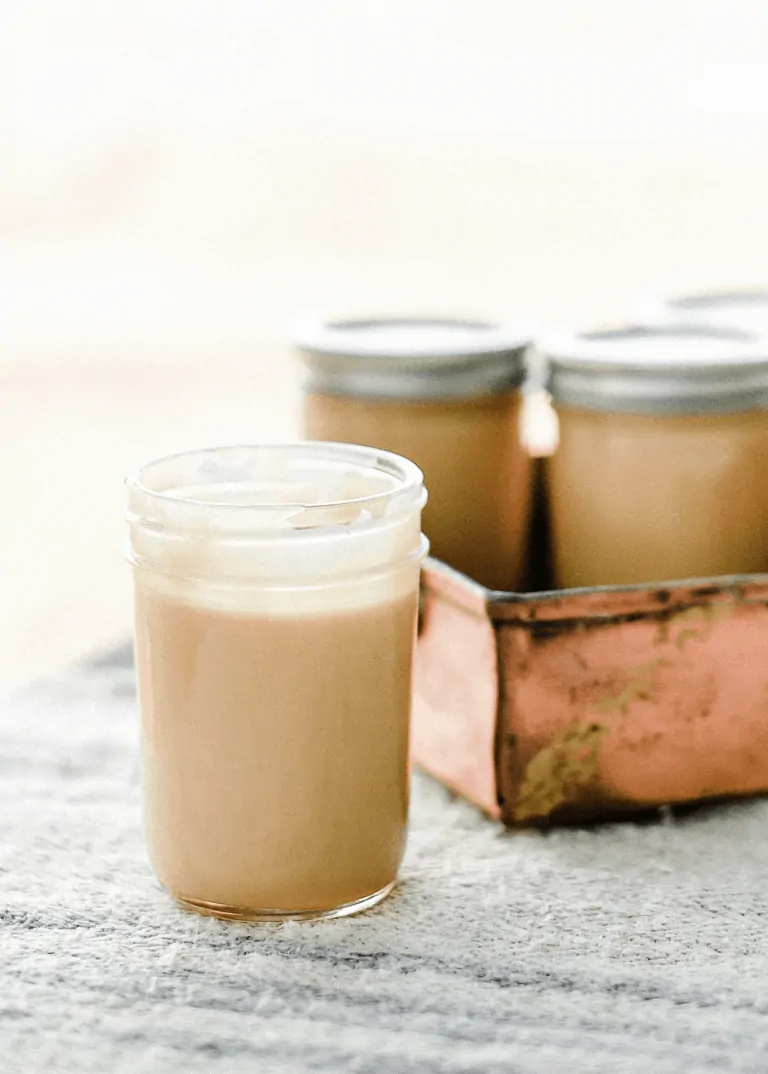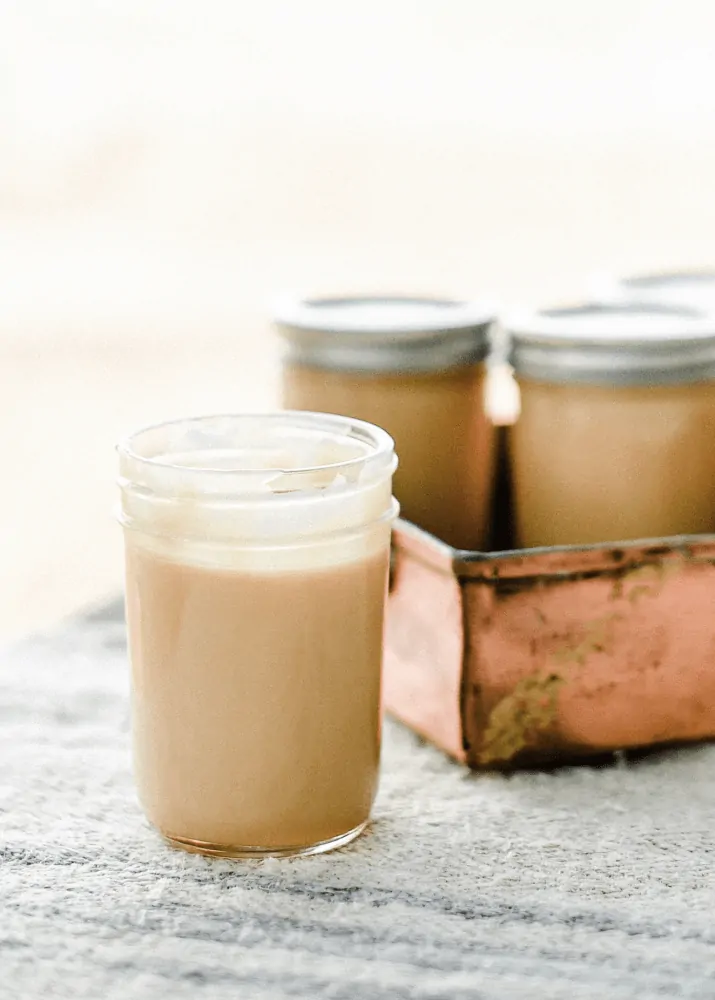 Sweetened Condensed Milk Caramel Recipe
Did you know you can make caramel sauce with one single ingredient? Sweetened condensed milk is all you need to make delicious, rich caramel sauce!
Making caramel sauce is a lot easier than one would expect. No candy thermometer required for this crockpot caramel sauce!!
If you love caramel, I think you will LOVE this caramel shortbread cookie bars! It's one of the top recipes on my site!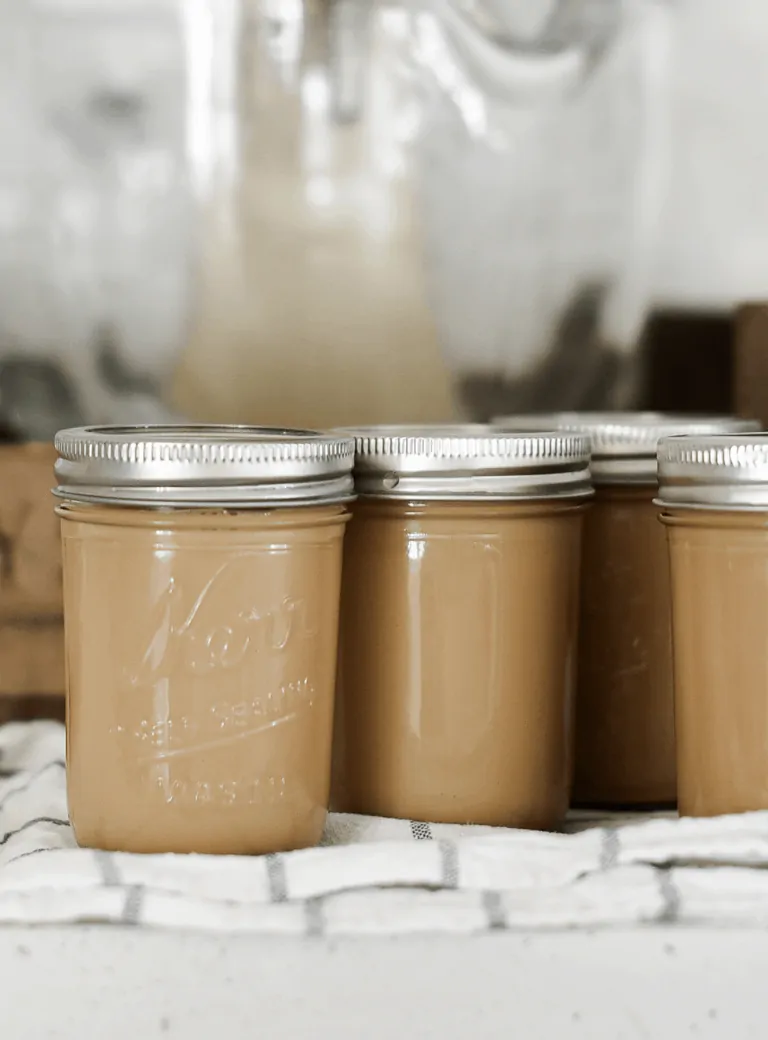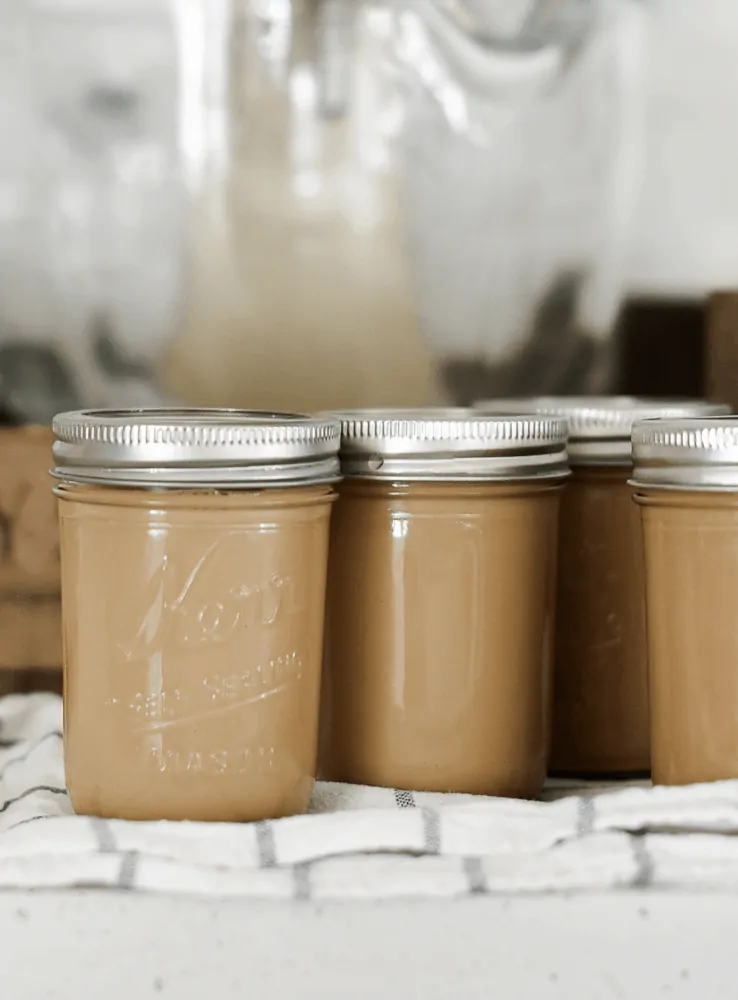 I have seen this sweetened condensed milk caramel recipe on Pinterest multiple times, but I have always been weary of it. Primarily because of the heat & tin can situation.
I've read how toxic the lining of cans can be, one would think that adding heat is a recipe for disaster. When I discovered you can make this caramel sauce in glass jars, I was sold on giving it a try.
After simmering in the crockpot for 8 hours, I had 3 jars of perfectly colored caramel. No burning, no temperature taking; just waiting!
As I've done further research, you can absolutely spice and flavor the milk prior to adding it to the jars. Try adding some vanilla, sea salt, cinnamon, or pumpkin spices – they will all be delicious! And, if you're wondering if this is shelf stable, it is not. Please make sure to refrigerate this caramel sauce.
---
Turn this into a sweet hostess gift by pairing it with some fresh apples and a cute little tag!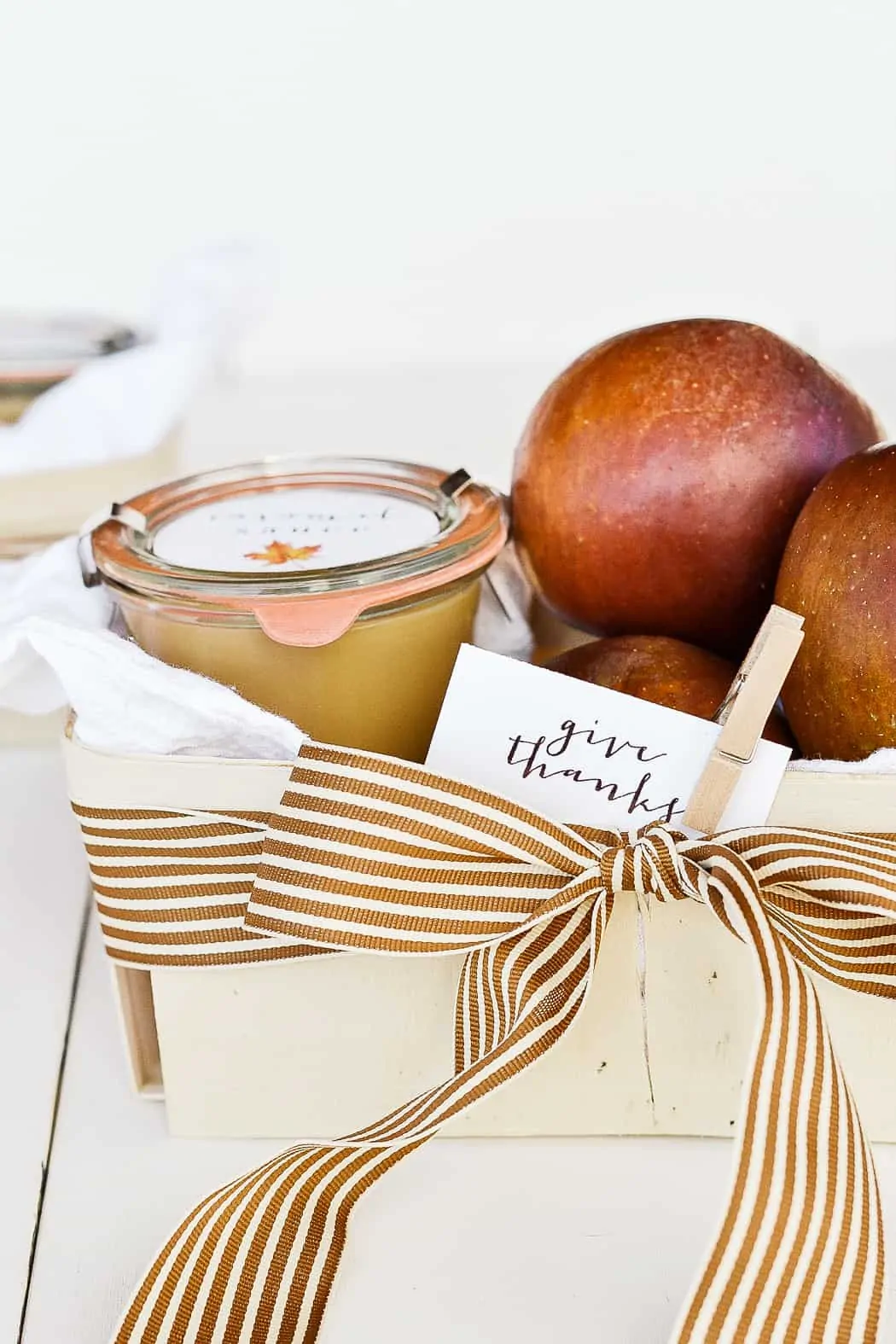 This is the world's easiest caramel sauce, and probably the most inexpensive. I've included a free printable that is compatible with these stickers so that you can give this caramel sauce as a gift!
---
Can this recipe be canned in an instant pot?
In order to use an instant pot for this recipe, you would need to remove the lid, and submerge the jars 1/2-3/4 in water.
There are a few recipes for it online, but it seems the caramel comes out inconsistent. I would not recommend this method.
Is this recipe shelf stable?
I reached out to a canning expert friend, she let me know that no, this recipe is not shelf stable. It should be refrigerated. Lasts about a month, conservatively.
How long do I really need to simmer this for?
I have made this in a pinch, and it came together in as little as 3 hours. However, the longer you simmer, the richer the caramelization becomes!
If you're really short on time, you could certainly empty the sweetened condensed milk into a sauce pan and cook on medium until it caramelizes (stir continuously).
Condensed Milk Caramel Recipe
Using glass jars, whether Weck or not, eliminates the worry of BPA toxins leaking into the caramel sauce, plus it's prettier.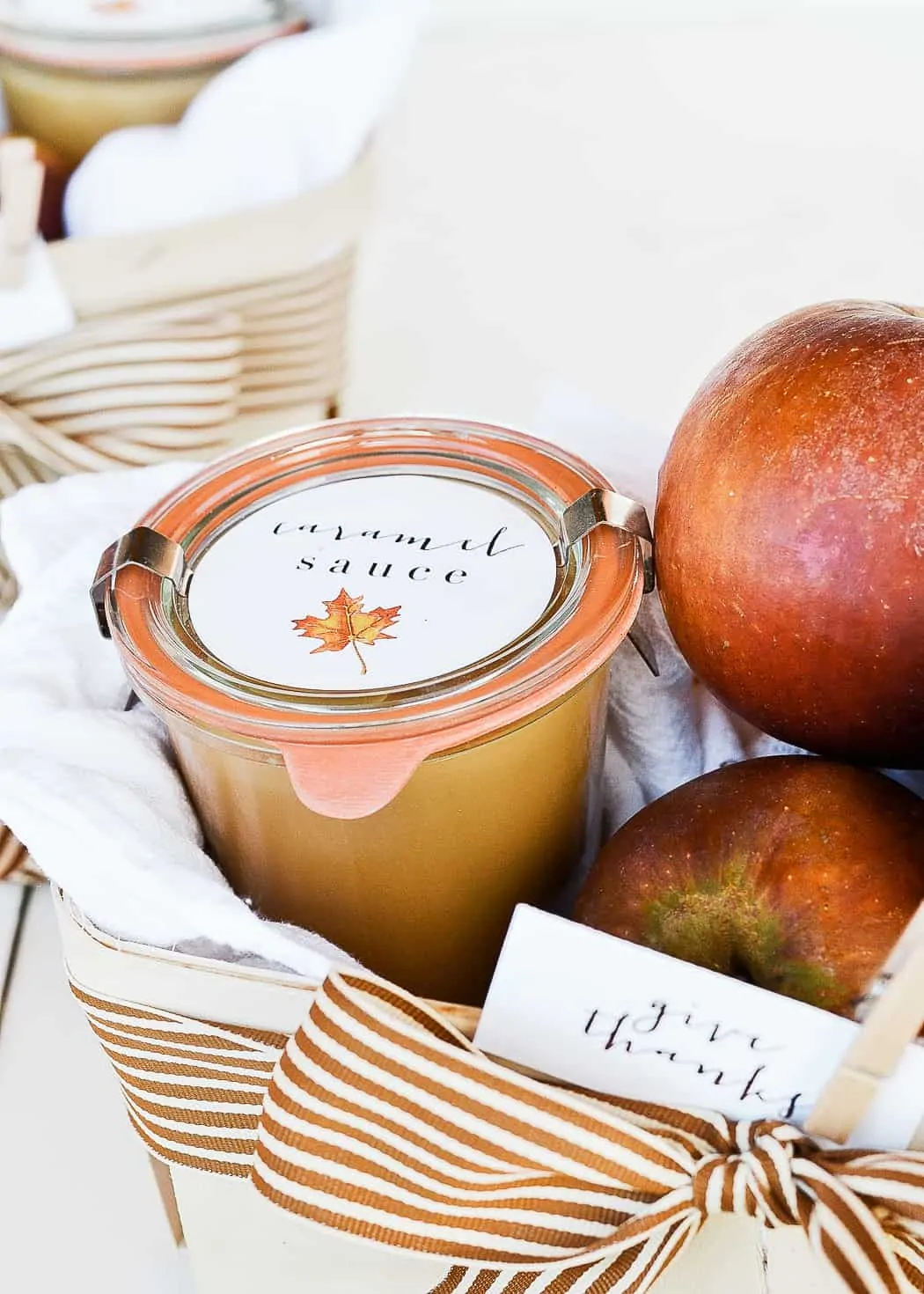 ---
More fall recipes to love: