Make an easy French ticking striped half apron with this free sewing pattern!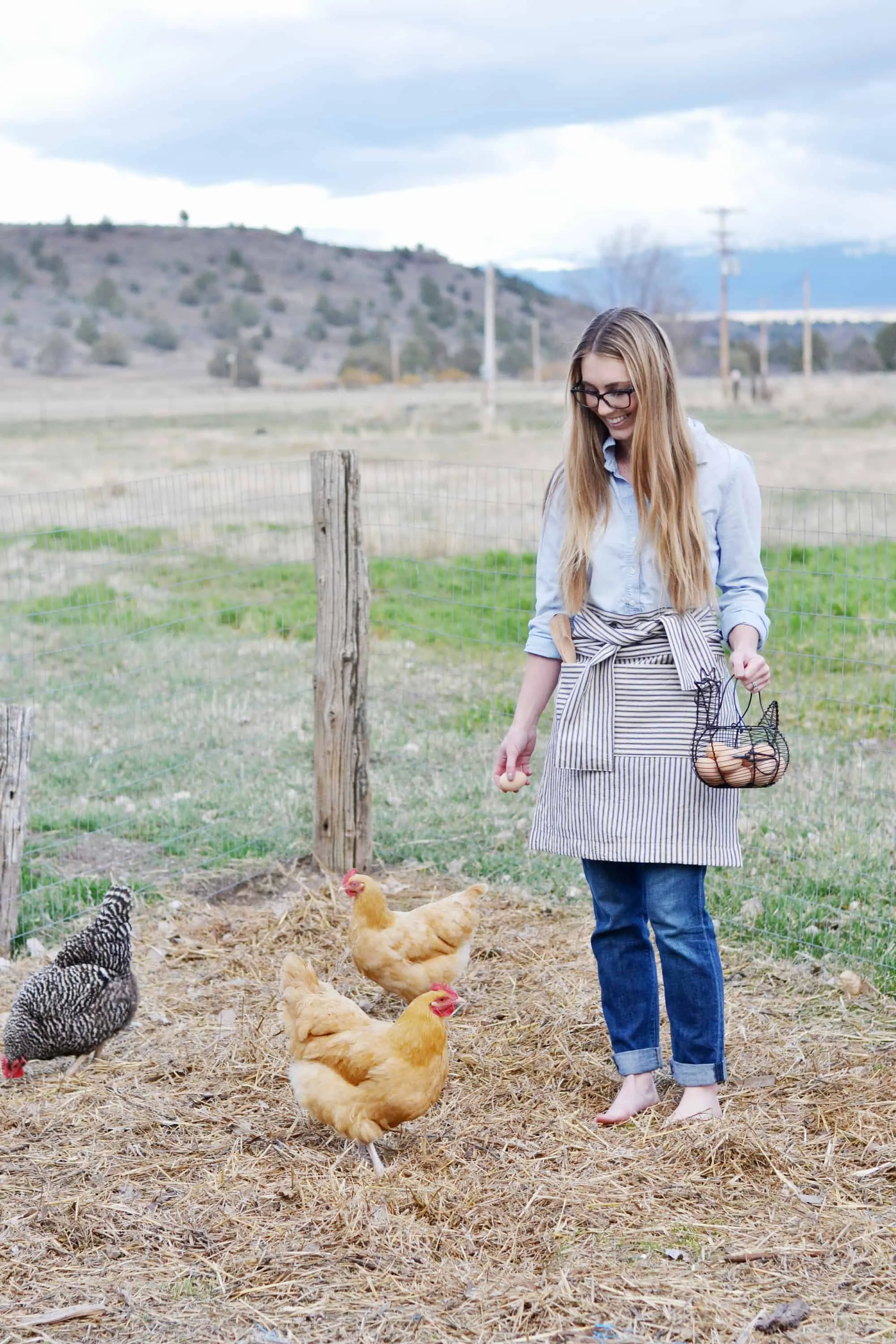 One of the first things I ever sewed was an apron. Actually, an apron was the first thing I ever sewed. I've shared the entire story here, but to sum it up, I wasn't into sewing, but my aunt bought me a sewing machine for my 18th birthday anyways.
Talk about dreams come true…not. I was 18, really hoping for champagne or new shoes, but no, a sewing machine is what I got.
Then, she had the brilliant idea to sew every. single. female family member an apron. We worked many hours doing this, and my aprons promptly fell apart; it was before I knew what a backstitch was, but if anything, those aprons coerced me into falling in love with sewing.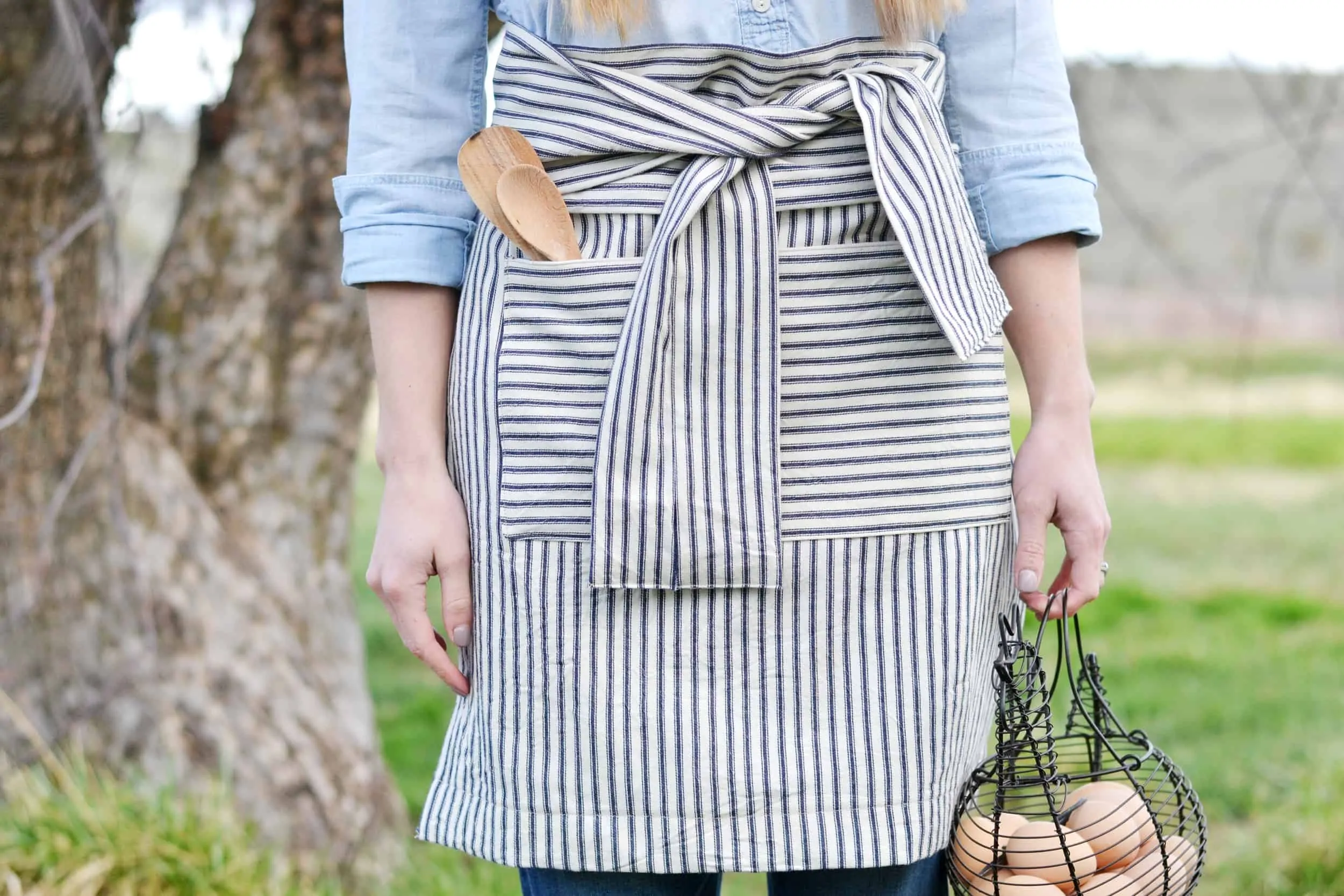 After I picked up sewing, I started selling pillows, but I always had a thing for aprons, so for awhile, I also sold aprons in my etsy shop. Aprons are a bit time consuming to make, and I just didn't feel comfortable charging over $50 for them, so I ultimately decided to pull them from my product line (please roll your eyes and laugh with me at that statement).
I had dreams of being the next IceMilk (literally the cutest things you've ever seen in your entire life), and even planned what my RealSimple ad would look like. It would have been fabulous, and there definitely would have been goats present.
But, IceMilk does it better than anyone, and their new Heirloomed collection is everything I never knew I needed. And on a side note, my friend Juley of Upperlyne & Co. is coming out with some beautiful new aprons soon.
More Sewing Tutorials:

Anyways, today I get to share my trade secrets with all of you – spoiler: my trade secrets are all rectangles.
This apron was inspired by the super amazing Red House VT's half apron – which is sold online and at Food52. I opted for a single pocket (because I am lazy like that), and a big ol' wide tie, because like I said, I am lazy, and hate making proper skinny mini ties… Which will make your fingers bleed, and possibly end in your sewing machine being thrown out the window and house being burnt down <- read: frustration.
You'll need four yards of My favorite ticking fabric in every color imaginable, but you'll have enough to make two! That means you can make one for mom this Mother's Day, and one for your sis, MIL, or self! Win win!
To get the full tutorial head on over to Darling Magazine, and click here for a printable cut guide!