I love Halloween because it signals all things cozy – pumpkin spice, candles, blankets, and gatherings. One of the first gatherings of the new season is always Halloween. Before we moved up to the ranch, my best friend would come over, we'd order takeout and pass out goodies to the trick-or-treaters. And yes, we would would of course dress up.
As you can imagine, we don't get very many trick-or-treaters up here. Actually, we get zero. However, this year they are starting a new get together at the local school (which got shut down last year, and is now used as a community center). I volunteered to take a corner and go all out. Needless to say, I am very excited!
I imagine these plates at a Halloween table, and I think they would be adorable with personalized names on them!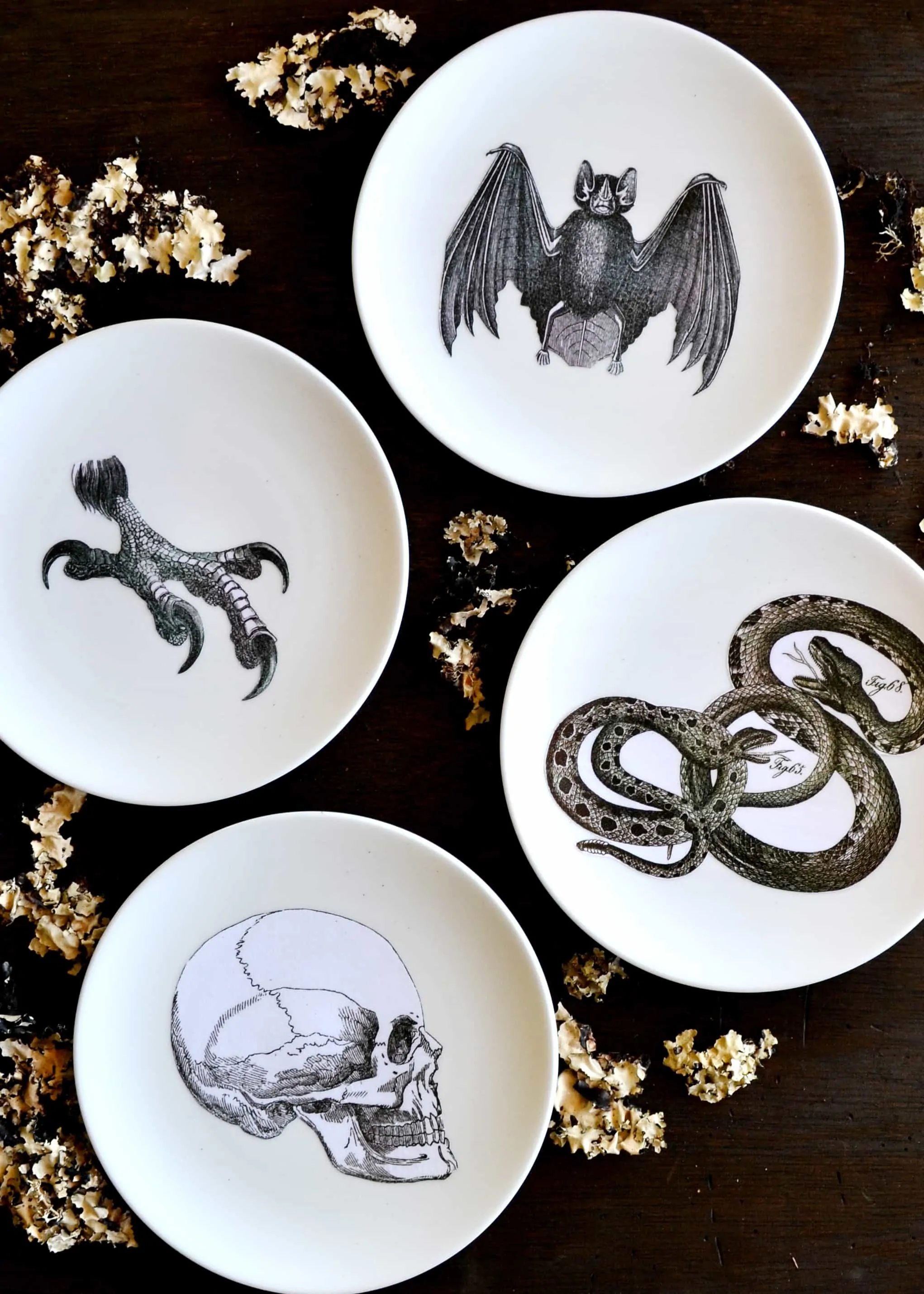 Supplies:
Printed Artwork (use mine here!)
Sealant Spray
Mod Podge
Foam Brush
Old Credit Card
Ceramic or porcelain plate or tray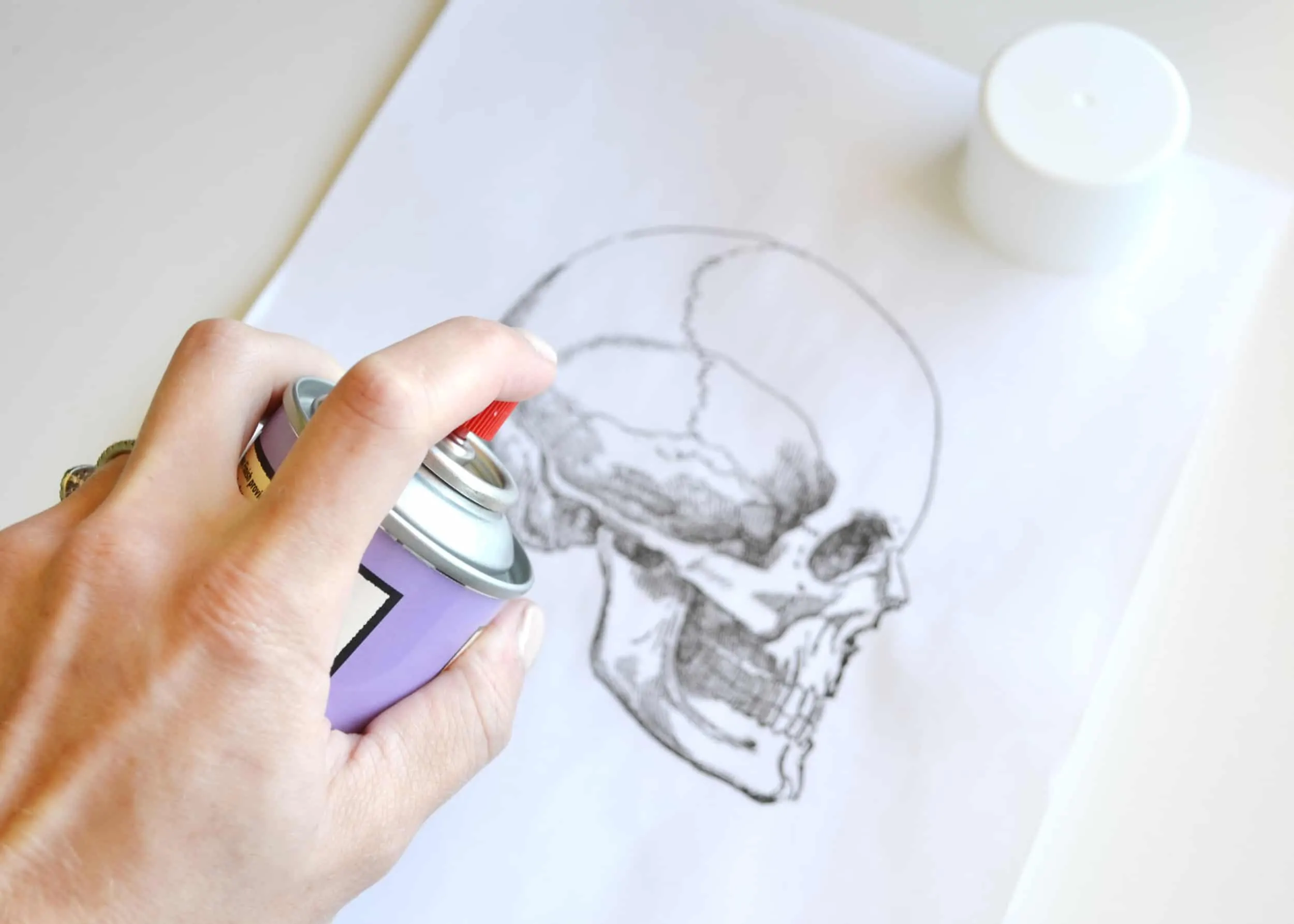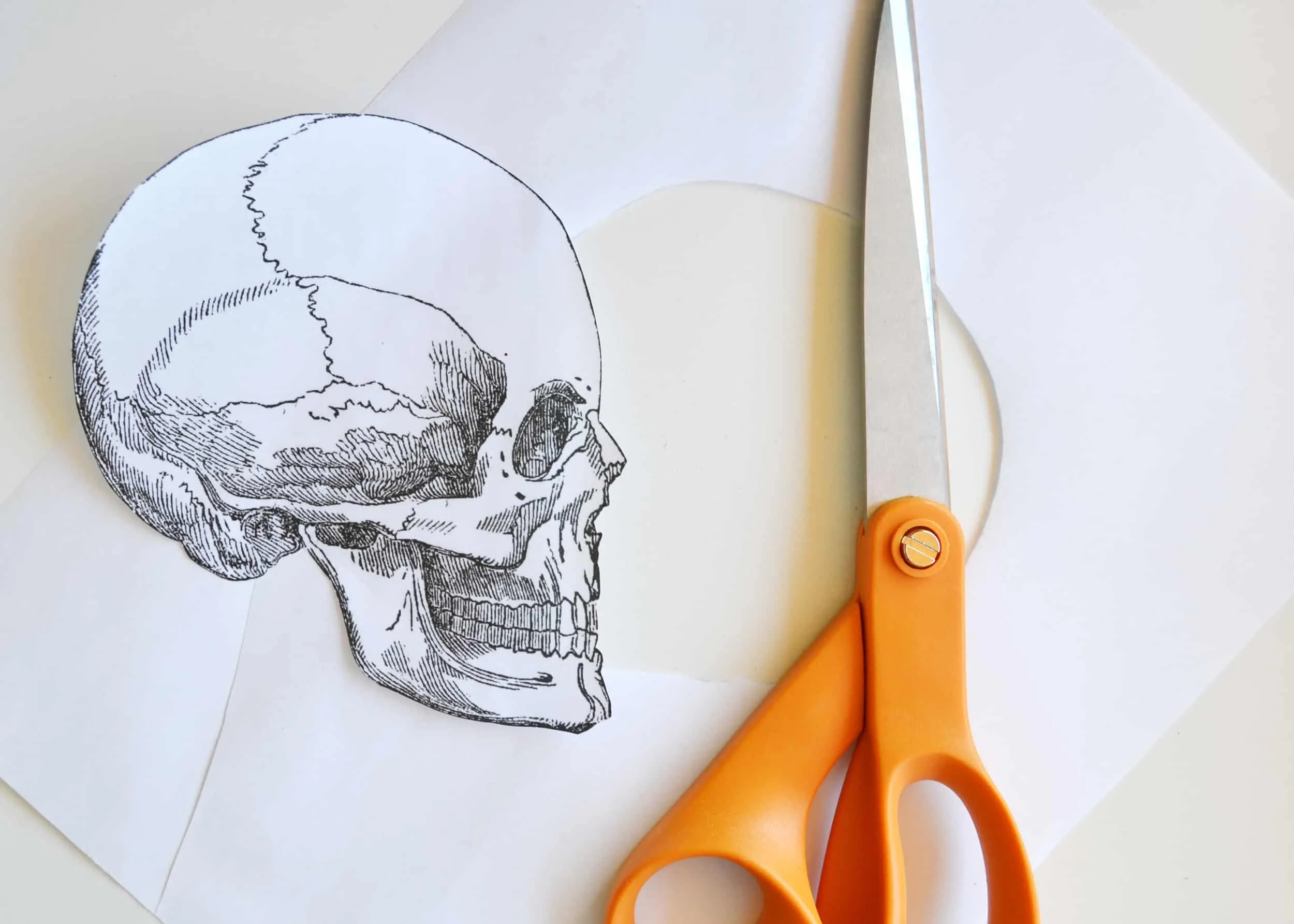 Step 1: Print out your images. Apply a light coat of sealant, let completely dry. Repeat 2-3 times.
Step 2: Cut out the silhouette, trimming off as much white as possible.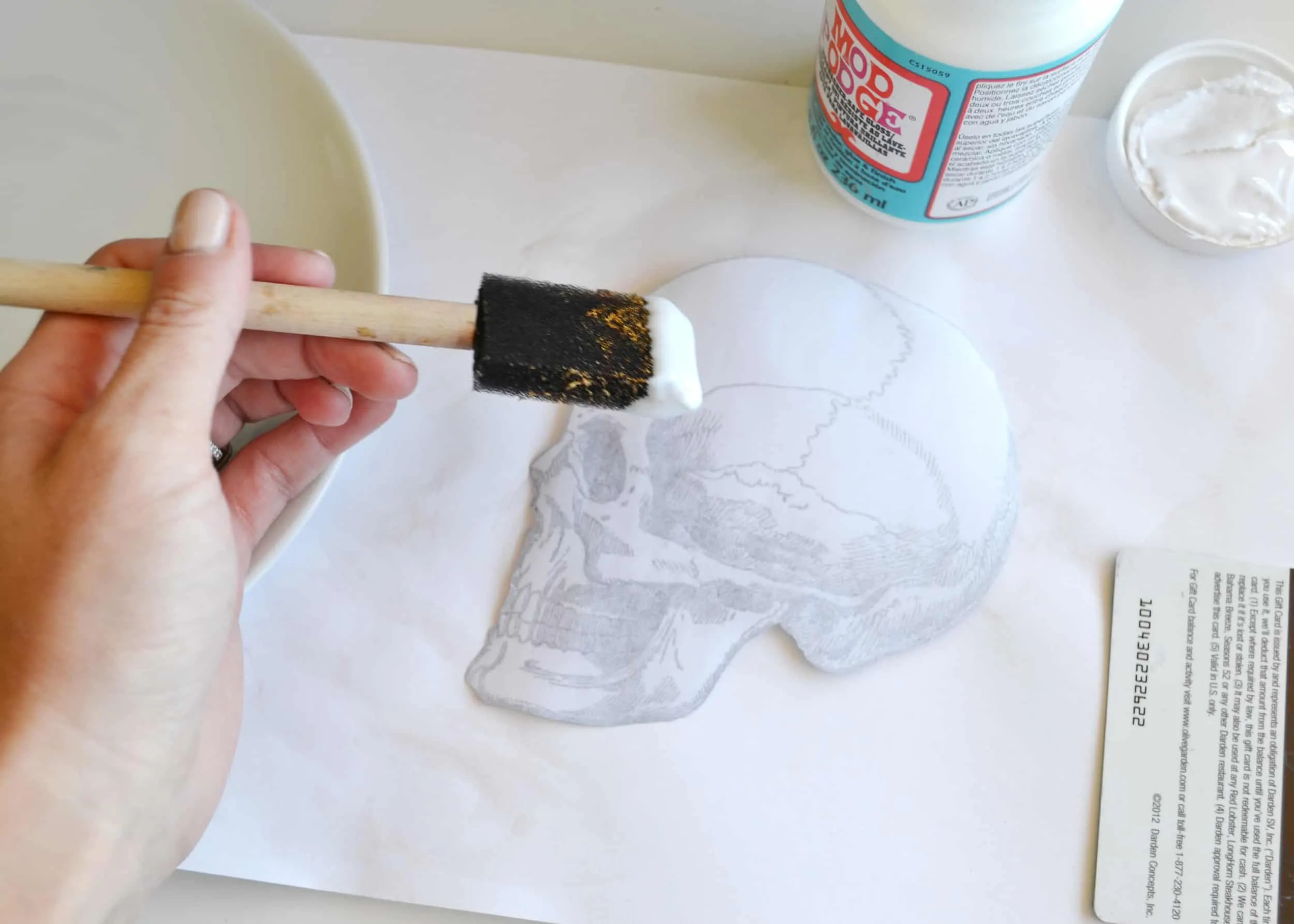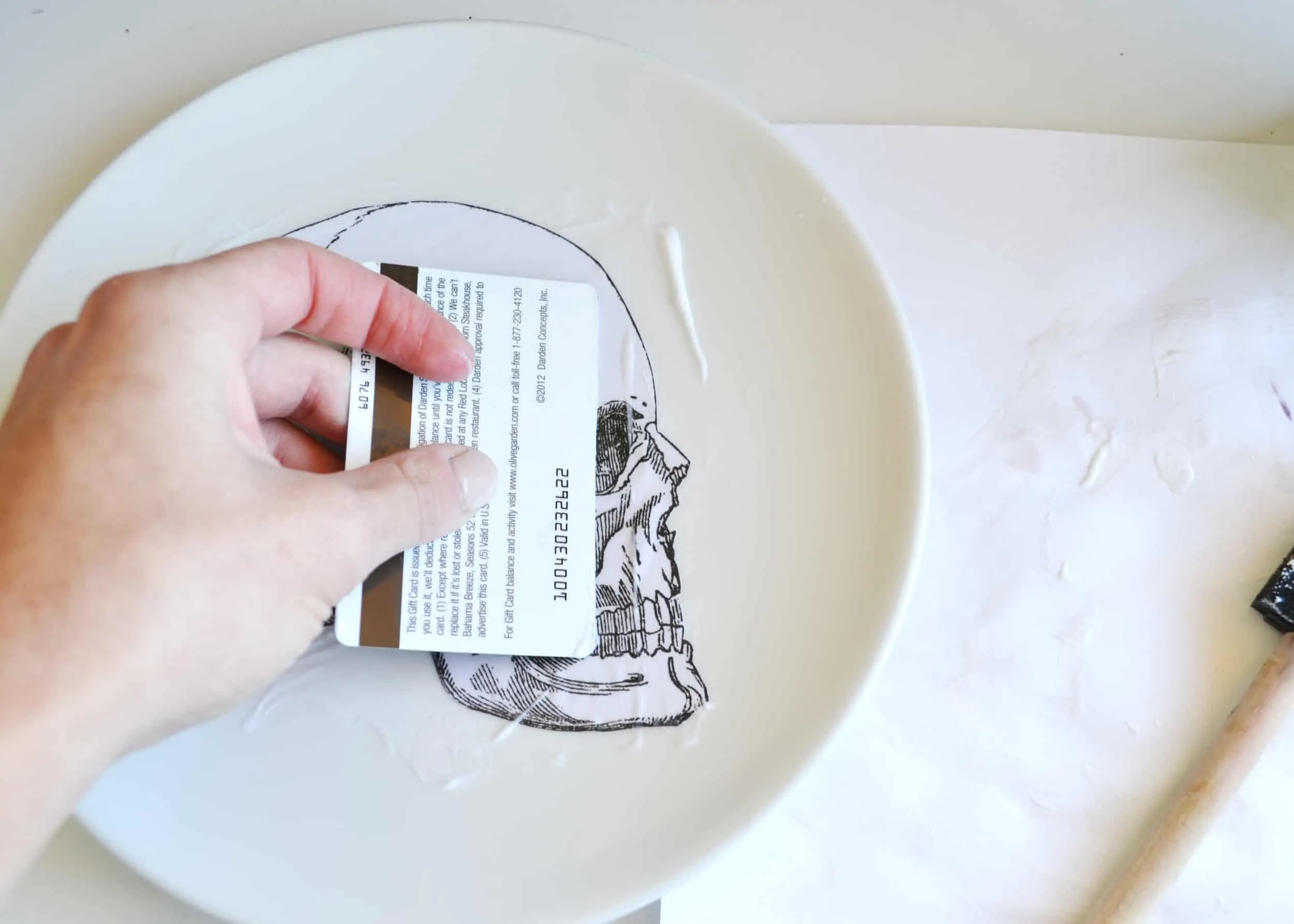 Step 3: Apply a generous coat of mod podge to the back of the cut out, and while still wet, place onto the plate or platter. Use the back of a credit card to smooth out any bubbles (don't skip this step!). Make sure all of the edges of the paper are glued down.
Step 4: Apply a top coat of mod podge over the entire surface of the plate. Repeat 2-3 times.