DIY Pumpkin Spice Candle for Fall
September 11, 2015
Make your own DIY pumpkin spice candle this fall with just a few supplies!
I can't think of anything other than an autumn scented candle to get me in the mood for fall. The smell alone can instantly make me feel like I am wrapped up in a cozy blanket, sipping on mulled cider.
When I saw that Darby Smart had a pumpkin spice candle scent for sale, I knew I had to use it! This DIY candle is so easy! Simply decorate the votive with a gold gilding pen, melt the wax, and pour. Candle making is such an easy craft to do for those days you feel stuck. To me – it's one of those things that seems way harder than it really is. I'd say buy a few bags of wax, and a few extra votives, and make multiple candles to give away as hostess gifts!
shop supplies
DIY Pumpkin Spice Candle
Make your own DIY pumpkin spice candle this fall with just a few supplies!
Ingredients
Fall Themed Stencils

Gold Gilding Pen

Large Glass Votive

Soy Candle Wax

Soy Candle Wicks

Pumpkin Spice Candle Scent

Scotch Tape

Bamboo Skewers (pencils work too)
Instructions
Step 1: Make sure your votive's surface is clean. Place a fall stencil on the glass, press along the edges to make sure it is secure, then color in with a gold gilding pen.
Step 2: Allow the gold to dry, then carefully remove the stencil, and repeat as many times as you'd like!
Step 3: Once the votive is decorated, it's time to melt the wax. Using a Pyrex glass container, melt 4 cups of wax. Do this by microwaving for 45 second increments. Stir in between sessions. Add in one more cup of wax, and continue to microwave until the wax is completely melted.
Step 4: Stir in 4 tsp. of scent, or more if you prefer a stronger candle. I used three, and wish I would've done more!
Step 5: Secure a wick between two bamboo skewers using tape. Dip the bottom of the wick (the metal part) in the wax, and before the wax hardens, place the wick in the center of the votive. Doing this will help keep the wick in place while you pour.
Step 6: Pour the wax into the votive. If your wick becomes dislodged hold it in place for a moment until the wax begins to harden.
Step 7: Allow the wax to completely harden, then light and enjoy!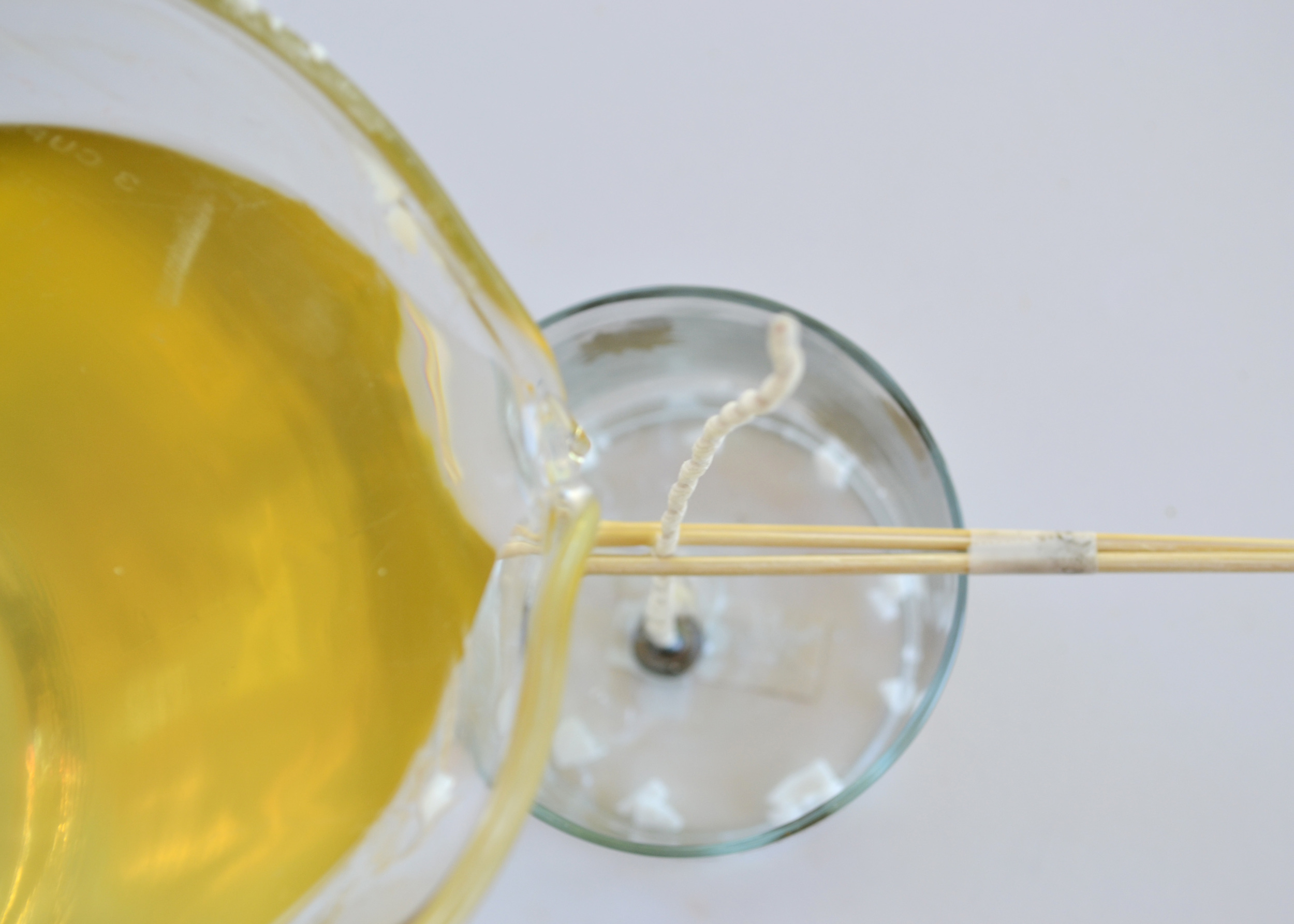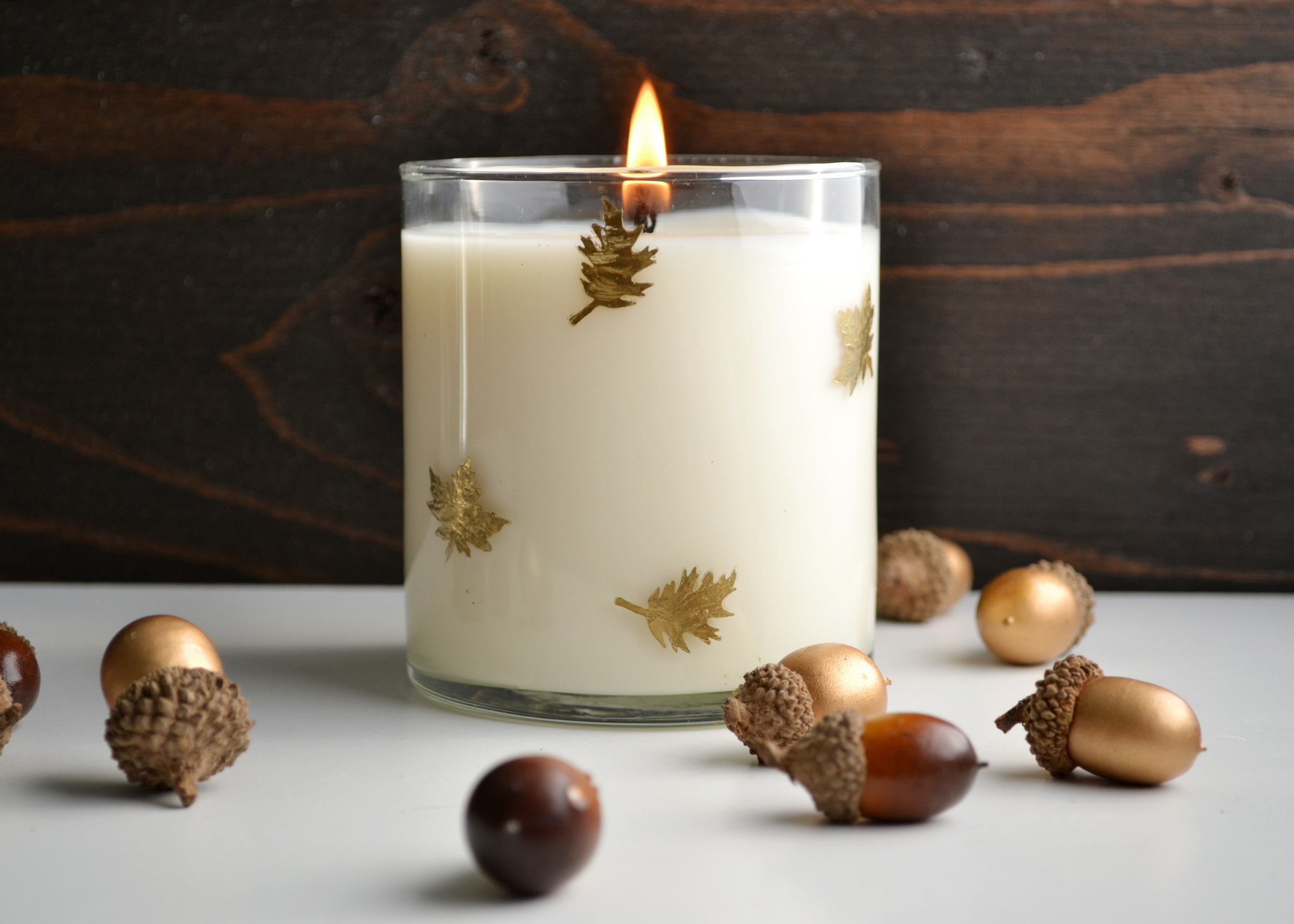 ---