An easy homemade gift – Rosemary Simple Syrup! Making rosemary syrup is beyond easy, and will take any cocktail to the next level!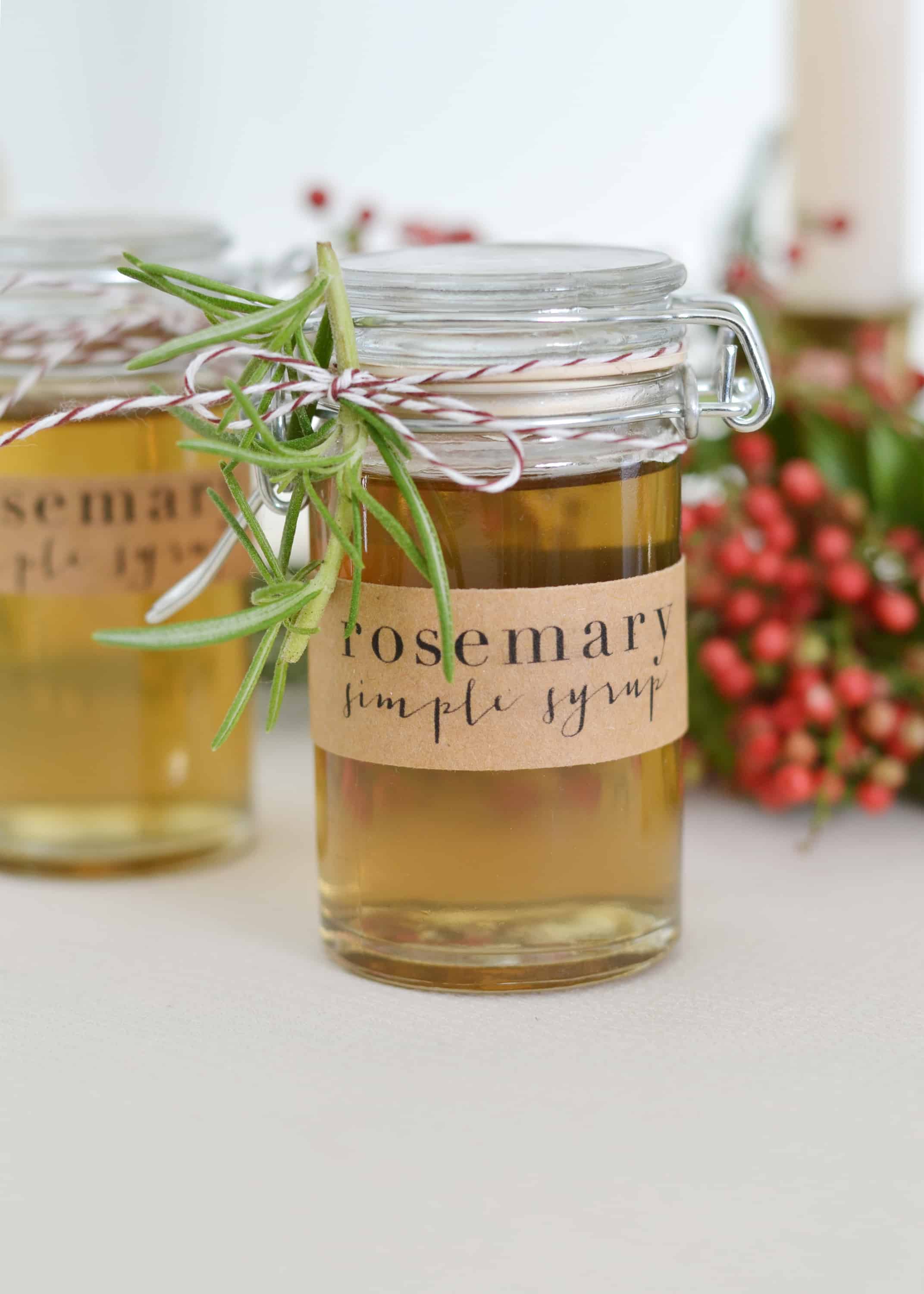 Rosemary Simple Syrup
Rosemary syrup is a bar staple that you can make at home to turn any ordinary cocktail into an extraordinary experience for yourself and guests!
This simple syrup infused with rosemary is earthy and herbal and truly delicious! Very similar to how lilac sugar or lilac syrup is made!
You can use this syrup beyond cocktails for many things! A rosemary latte comes to mind. You can even try adding a bit of this syrup to cakes and other sweet treats to infuse rosemary into baked goods.
Get creative with this recipe and use it for a variety of things!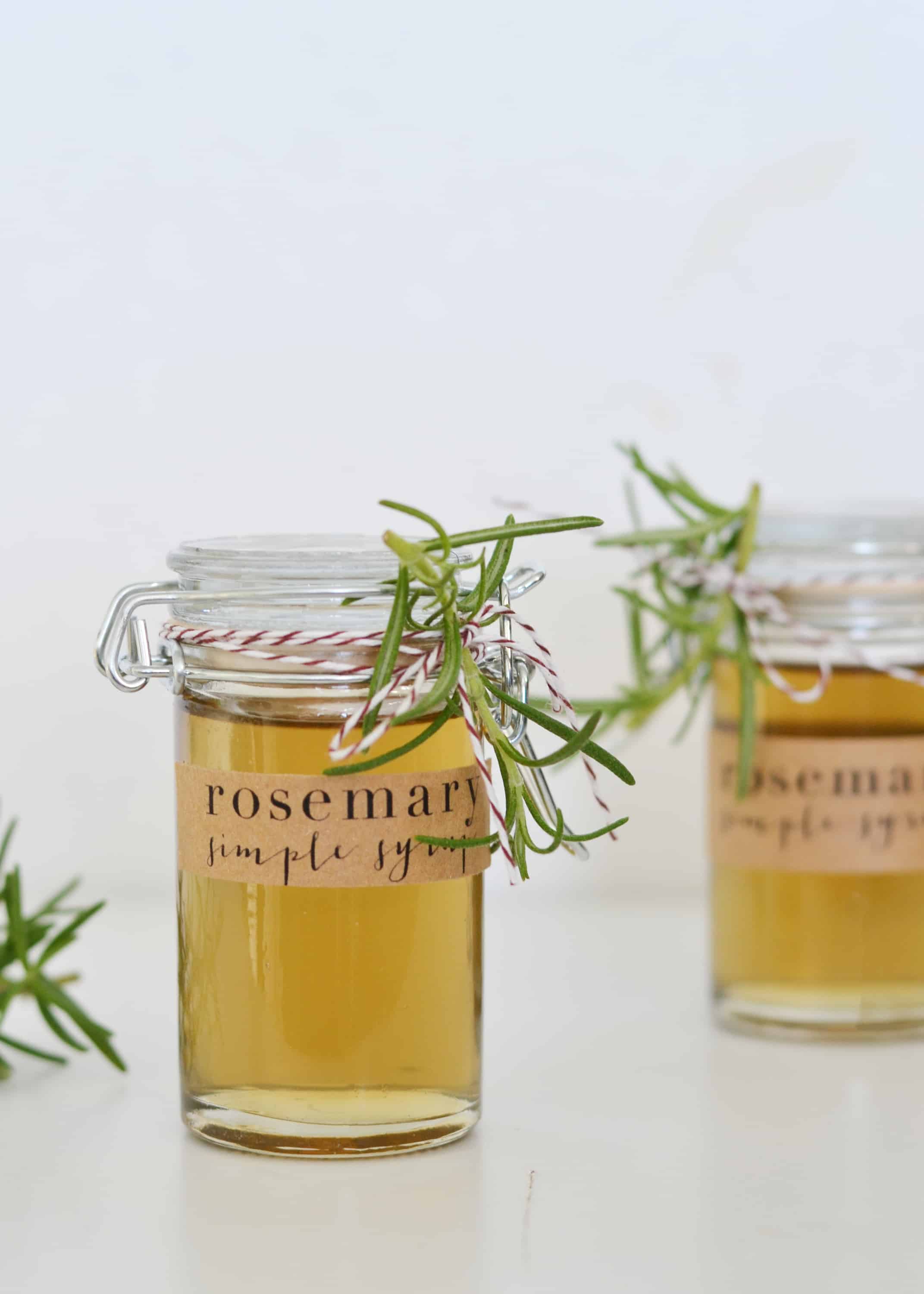 In addition to using rosemary syrup in your cocktails, it is also an easy and inexpensive gift to give!
It makes a great stocking stuffer, or could be fluffed up by pairing it with a rosemary topiary or a bottle of gin (know your audience, ha-ha). And, chances are, you've already got the ingredients in your cupboard!
Ingredients needed for Rosemary Syrup
To make rosemary simple syrup you just need sugar, water, and rosemary!
You can use any type of sugar you like, you could even use agave or honey!
How long does rosemary syrup last?
Rosemary simple syrup should be stored in an airtight container in the refrigerator. It can be stored for up to 2 weeks.
A simple syrup is essentially a 1:1 ratio of sugar to water to sweeten cocktails and other drinks. Because it is diluted with water, it easily dissolves in cold drinks such as iced tea, cocktails, and coffee drinks.
You can infuse many different flavors into simple syrups to create lots of interesting flavored syrups! Vanilla beans, thyme or lavender, lemon… the list is endless! One of the best infused syrups for the holidays is a Spiced Simple Syrup! It's unique and so easy to make!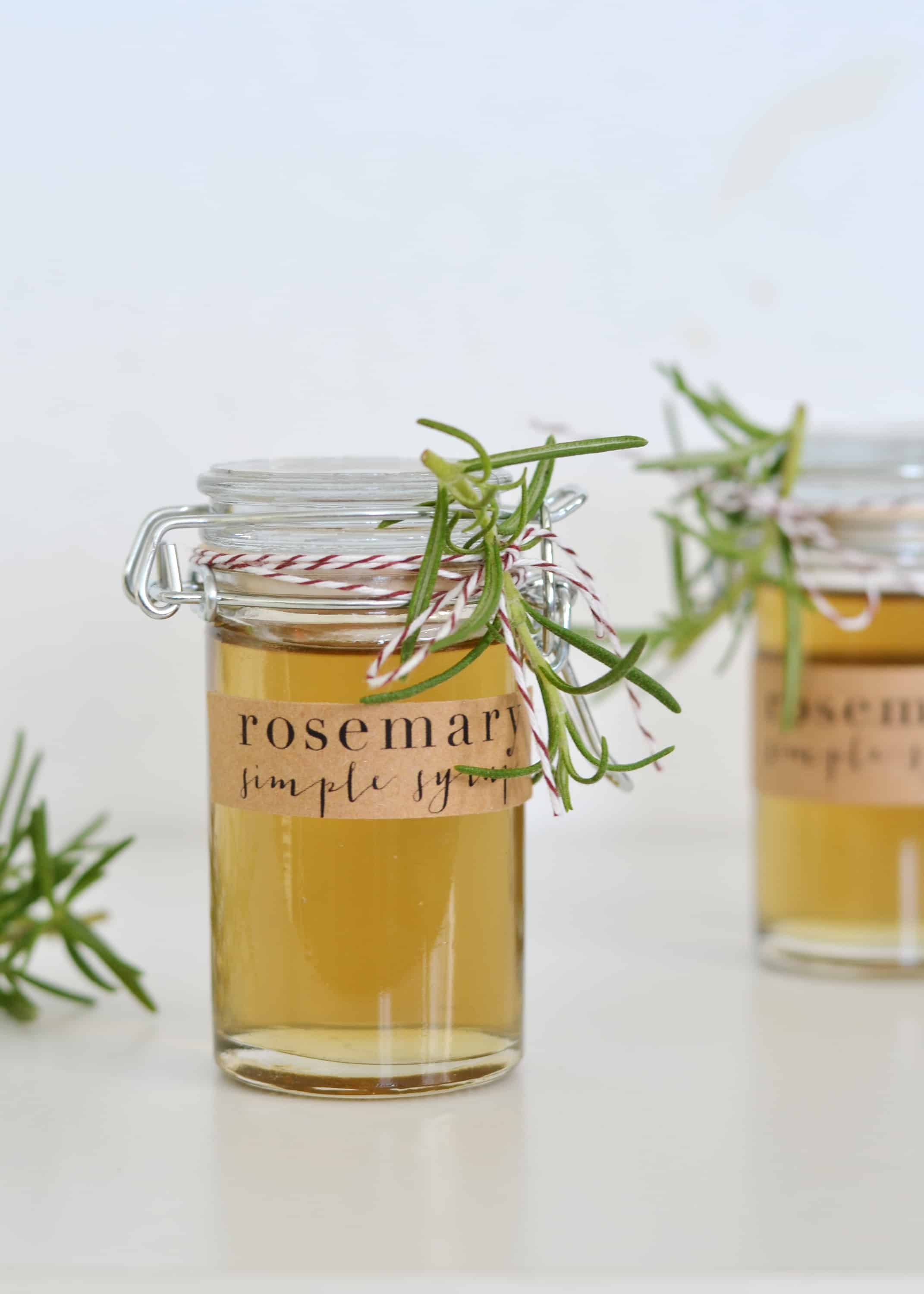 The Recipe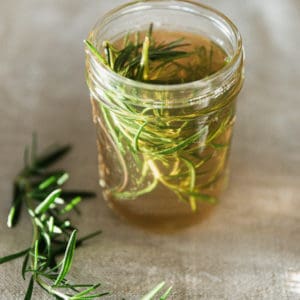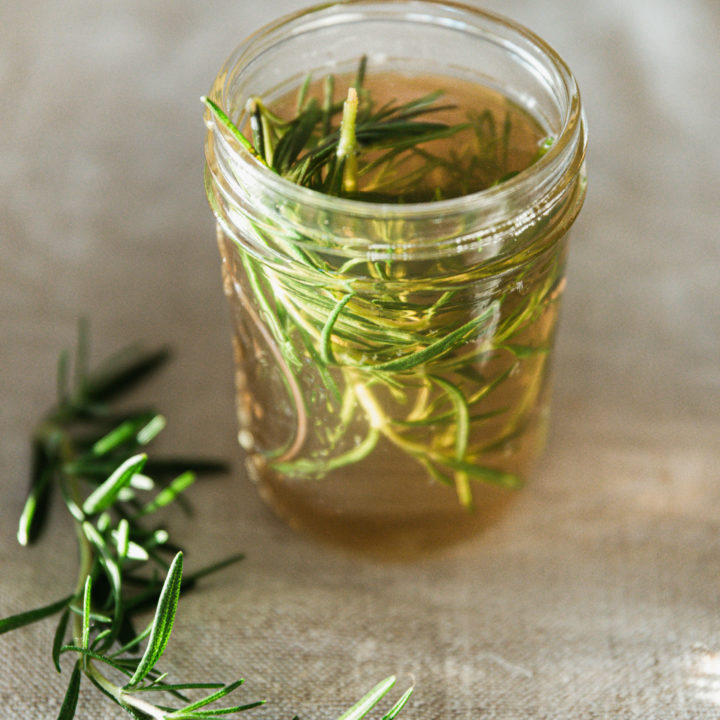 Rosemary Simple Syrup
Rosemary simple syrup is made by infusing fresh rosemary sprigs into simple syrup to create a sweet herbal syrup for cocktails and the like.
Ingredients
1

cup

sugar

1

cup

water

3-4

sprigs fresh rosemary
Instructions
Combine all ingredients In a small sauce pan over medium heat.

Stir to dissolve the sugar. Reduce heat to low and simmer ever so gently for about 10 minutes, stirring ocassionaly.

Remove from the heat and let rest for 1 hour. After 1 hour, remove the rosemary sprigs. Decant into an air tight jar and store in the refrigerator up to two weeks.
Notes
If after steeping the rosemary you notice that some of the leaves have come off of the stems, strain the syrup through a mesh seive or cheesecloth.
This recipe is a 1:1 ratio, so feel free to make more (or less) as needed!