DIY Rosemary Simple Syrup
December 23, 2015
An easy homemade gift – Rosemary Simple Syrup!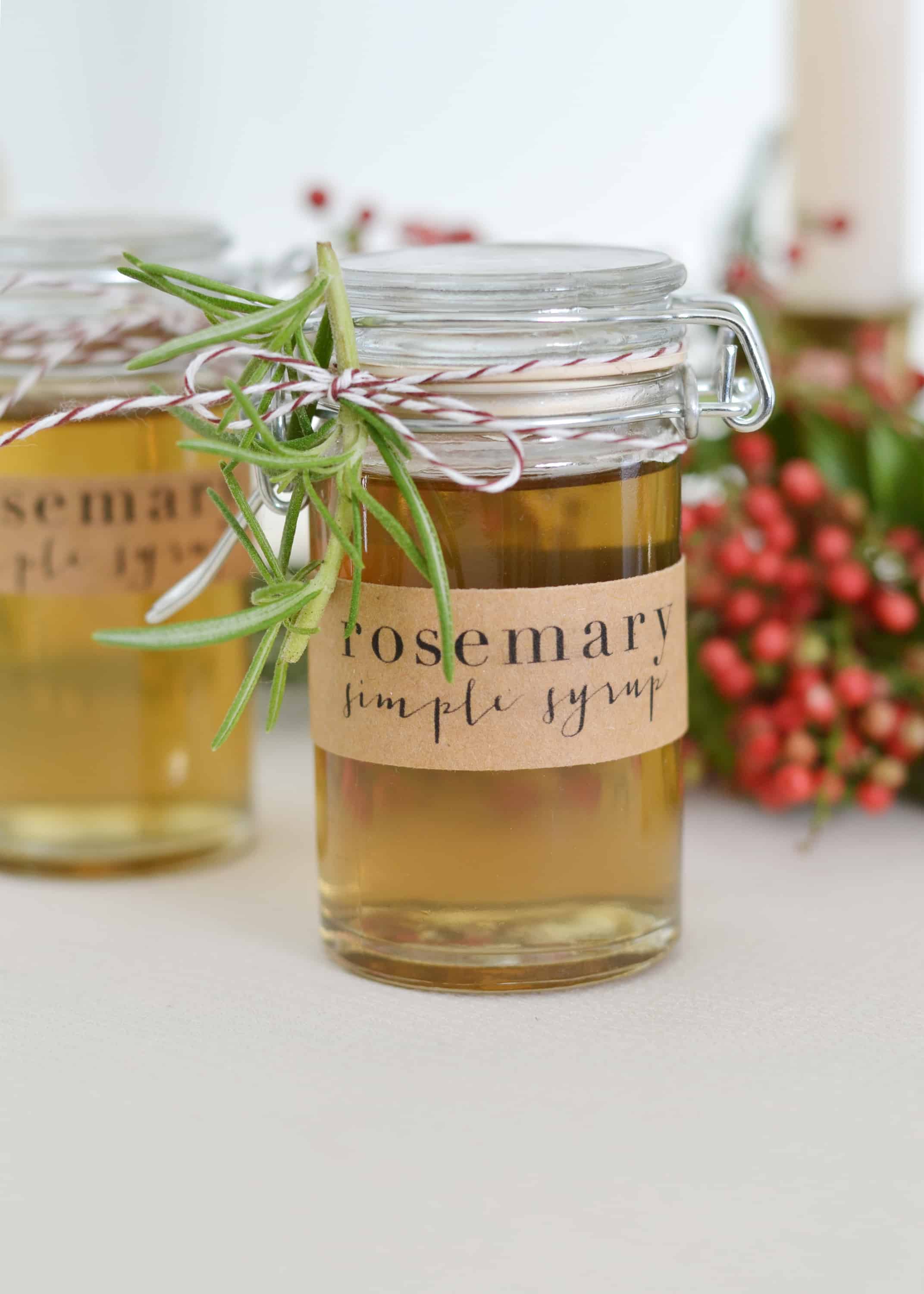 It's Christmas Eve Eve and I am wrapping and cleaning. Chances are you are too?
I finished up my shopping yesterday, but this year's gifting has been extremely stress free, I haven't worried about missing ingredients, perfectly tied bows, or who will be glazing the ham because I have been focusing on the memories made with my family. Throughout the past week I was able to spend time with nearly everyone who is most important to me, and that is the best Christmas gift I could get!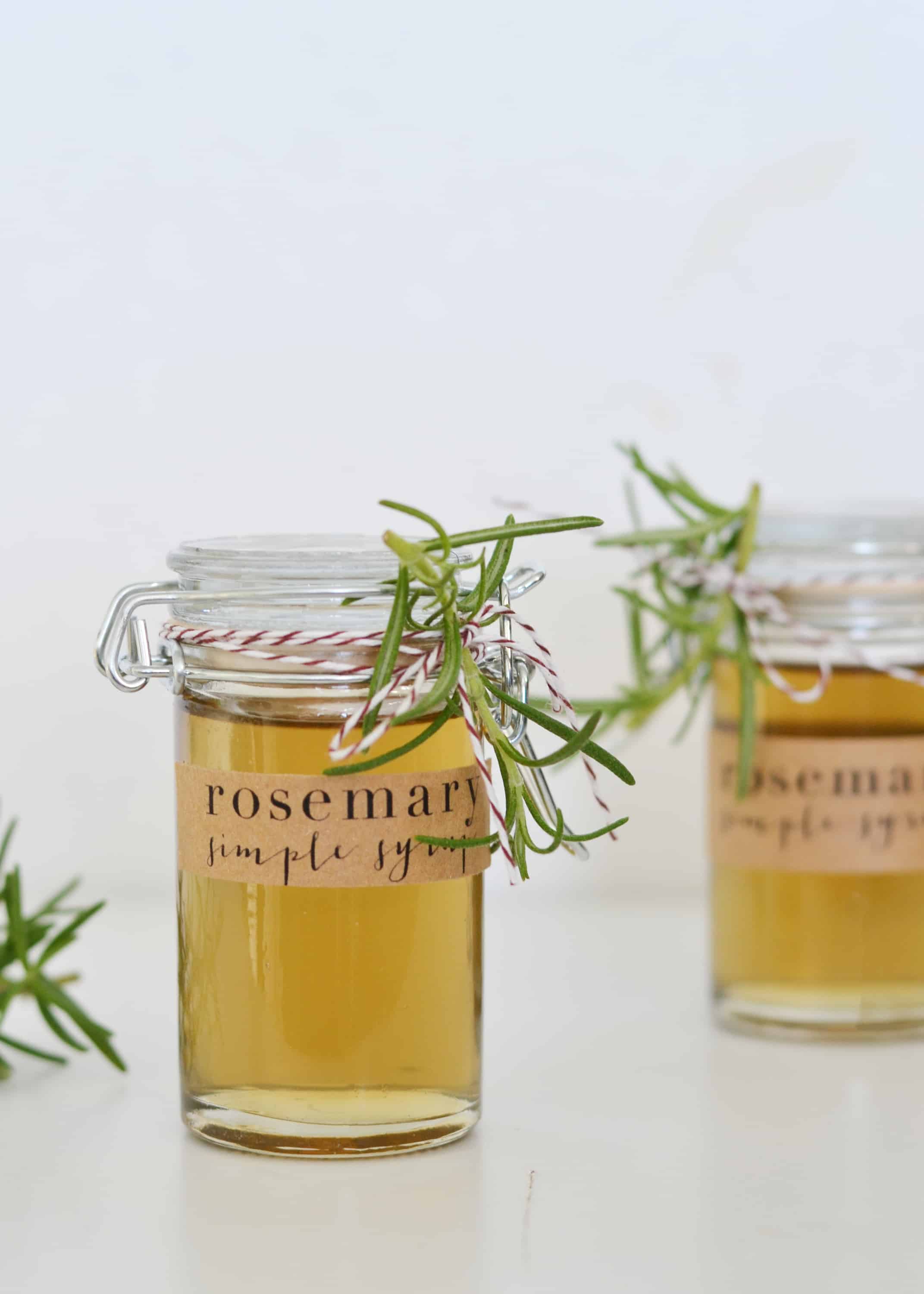 Now with all of that said, giving a thoughtful gift is fun! I love giving, and I love wrapping. So long as you aren't feeling the stress of perfection, I think thoughtful gift giving can be a simple way to say, "Hey, I appreciate you!". If you're stuck on what to give your cousin, sister, or mom, try making something! (After all, you don't want to brave the traffic today do you!?).
This simple syrup is an easy and inexpensive gift to give. It makes a great stocking stuffer, or could be fluffed up by pairing it with a rosemary topiary or a bottle of gin (know your audience ;) ha-ha). And, chances are, you've already got the ingredients in your cupboard!
Rosemary Simple Syrup
Ingredients:
1 cup sugar
1 cup water
3 sprigs fresh rosemary
This recipe is a 1:1 ratio, so feel free to make more (or less) as needed!
Dissolve sugar into water, add rosemary. Allow the mixture to just barely simmer for about 30 minutes. Remove rosemary, then strain mixture through cheesecloth and pour into small jars. Allow to cool.
Supplies:
Free Labels
Double Stick Tape
Cut labels, and use double stick tape to attach. Adorn with baker's twine and fresh rosemary.
Keep refrigerated, lasts about a month.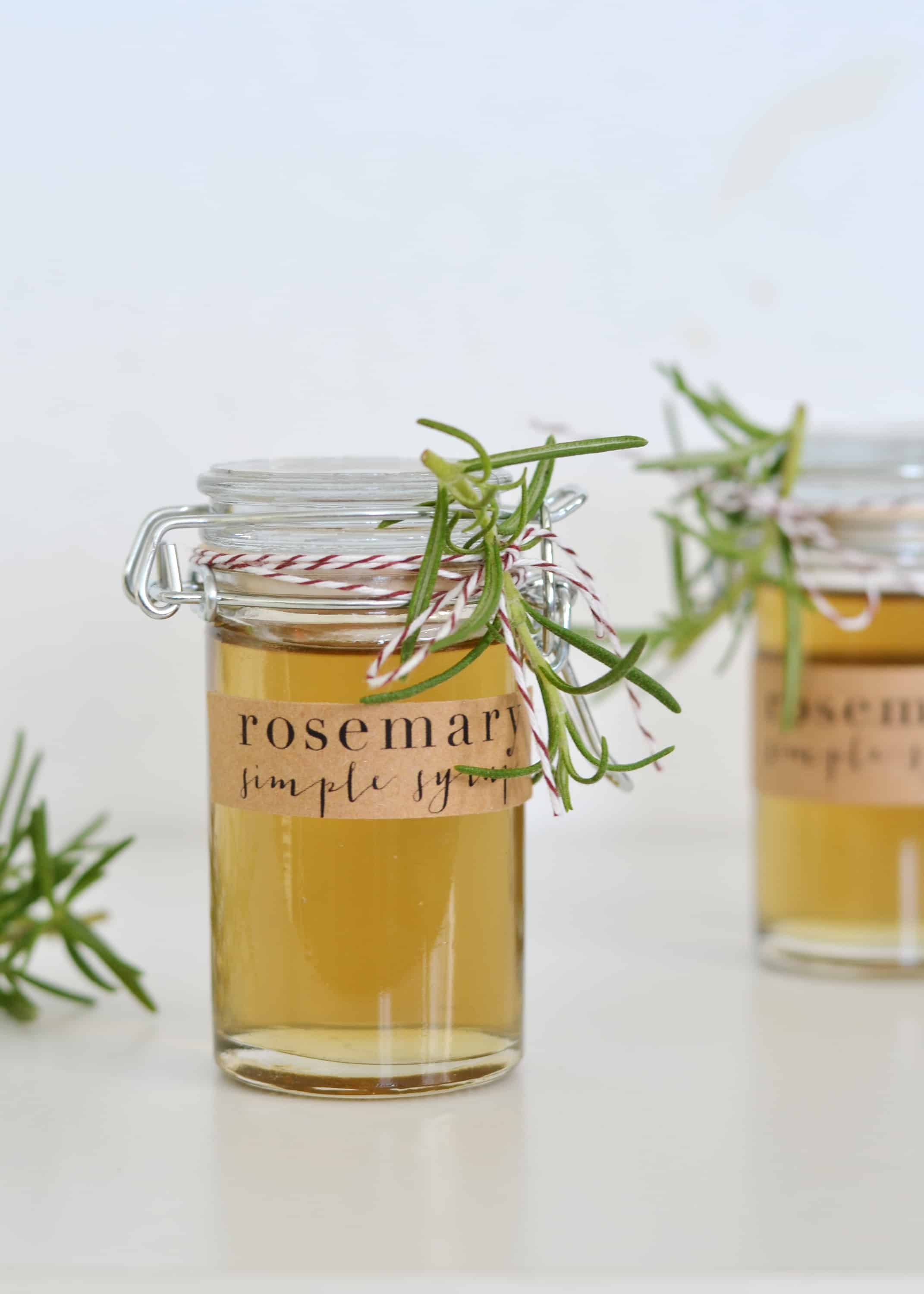 ---
subscribe to boxwood avenue