An easy spiced syrup recipe for cocktails or a handmade gift!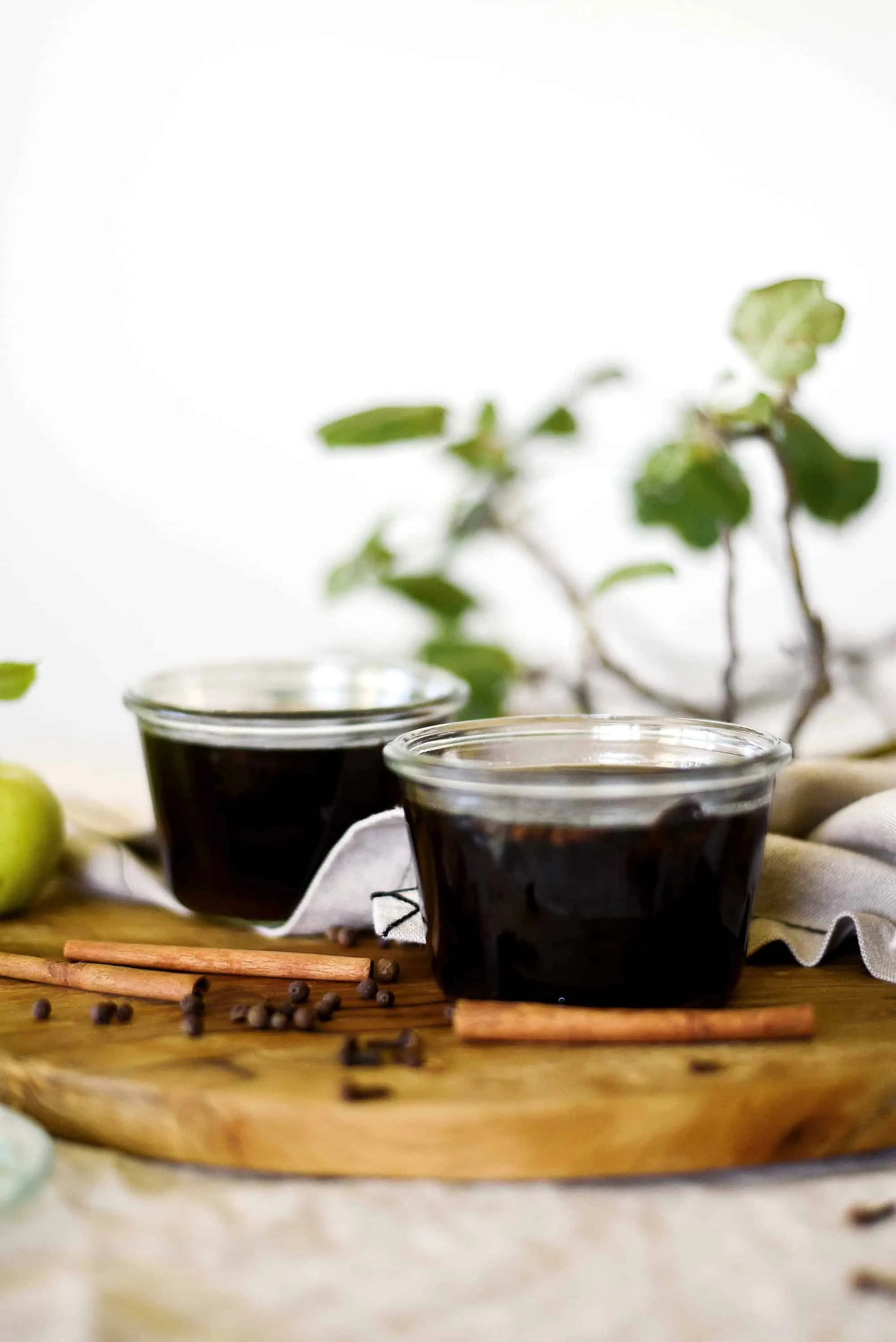 Making homemade simple syrups are probably one of the easiest things you can do. They make for wonderful gifts (paired with some champagne or liquor), and they cost next to nothing. I think syrups often get overlooked or have a reputation for being hard to make, but in reality they are very easy, and take very little time.
One of my favorite things about making syrups is that you can make anything you'd like with them. You could put a piece of pine tree in the pot, and you'd have pine needle syrup (not sure if that's an actual thing). Maybe I should google if pine needles are poisonous before I publish this.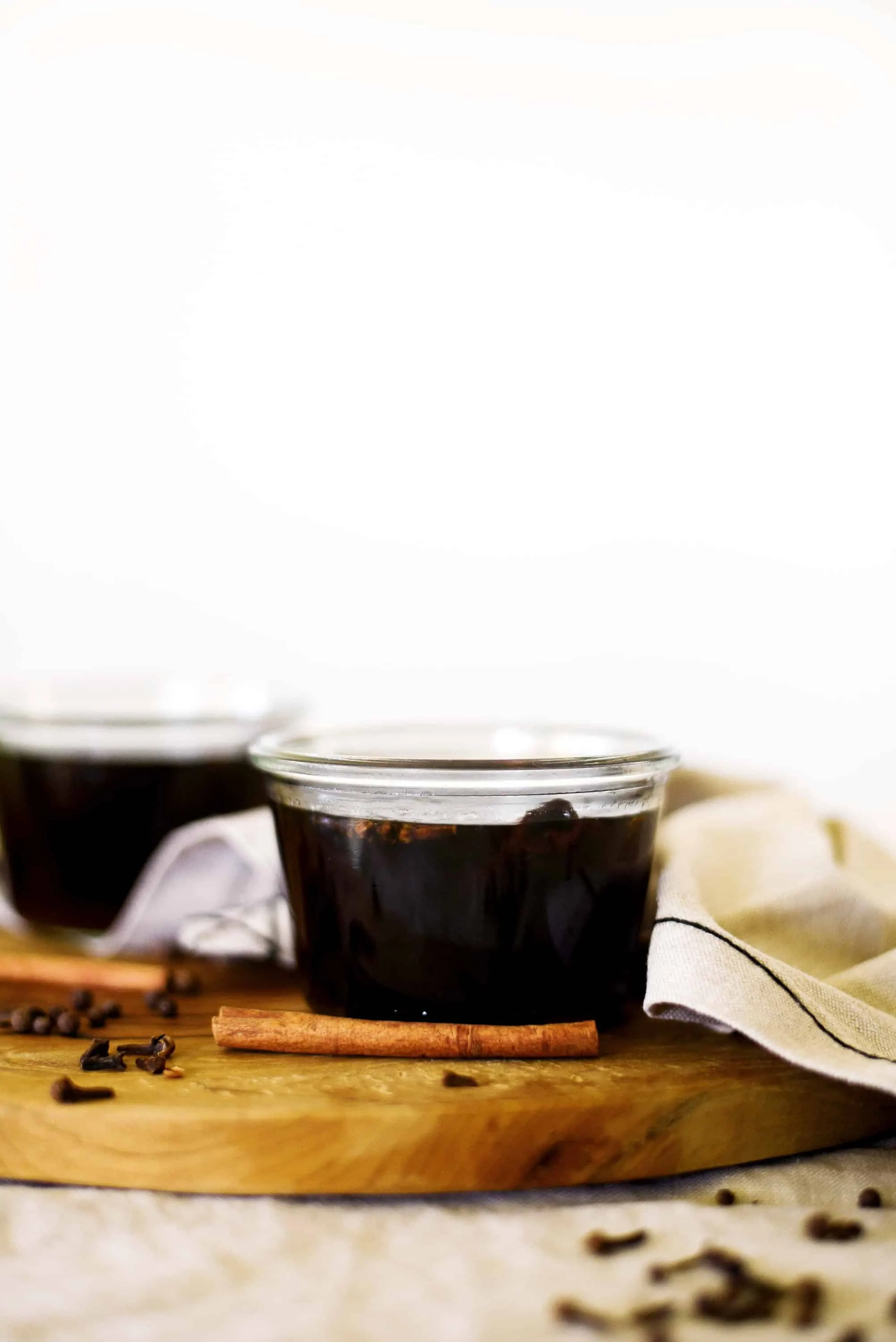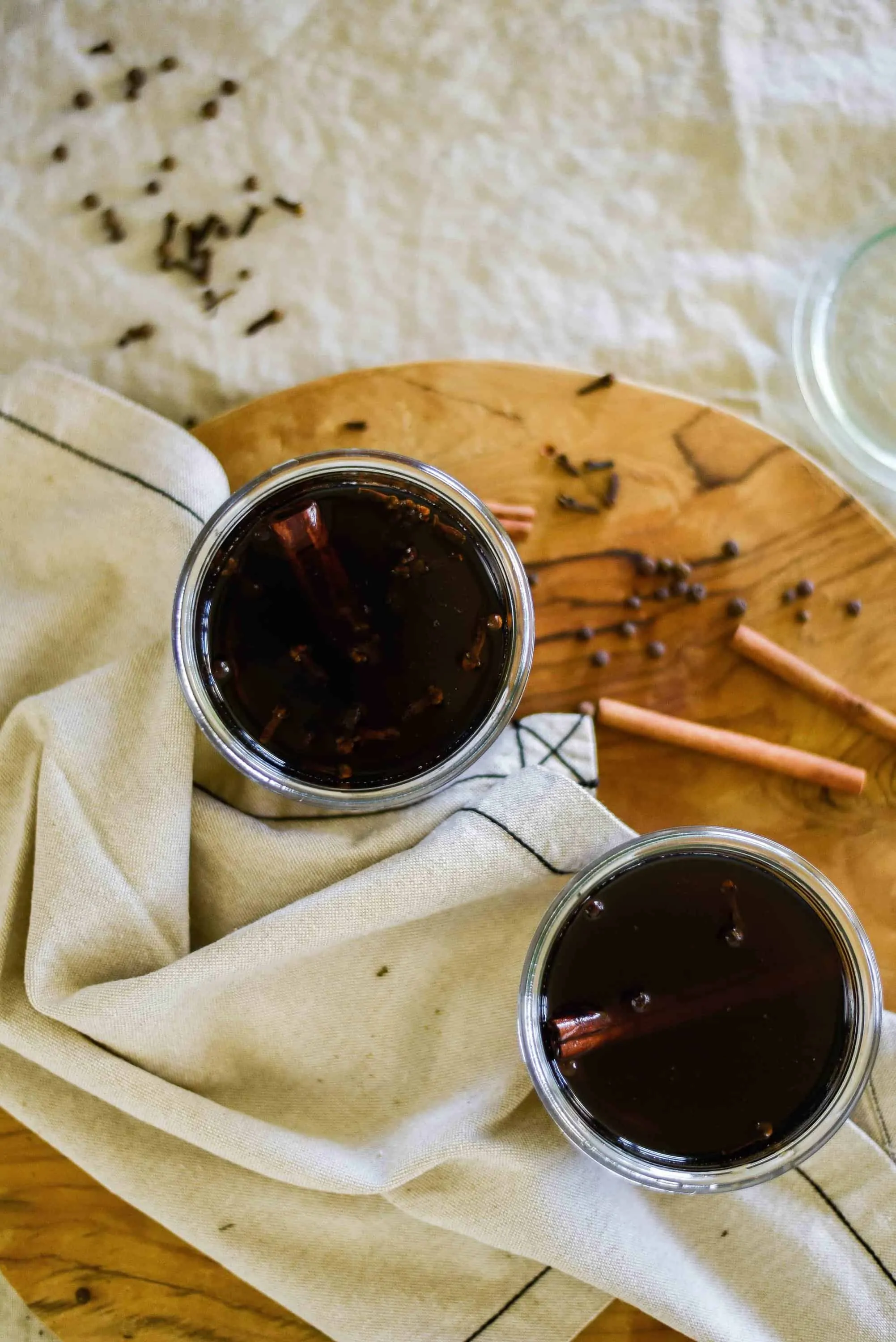 Anyways, the point I am trying to make is that you can make anything syrupy. Vanilla, citrus, lavender, rosemary, grapefruit. Anything. ANYTHING! I'm not sure if you're as excited as I am about this, but this is the kind of stuff that excites me.
Just as Ivan over at Death & Taxes told me, if in doubt, add your own twist to a classic, and using homemade simple syrups in cocktails is the easiest way to elevate something ordinary. If you have some rosemary simple syrup, you can make a rosemary greyhound, or if you've got some sage and grapefruit you can make a fabulous Paloma.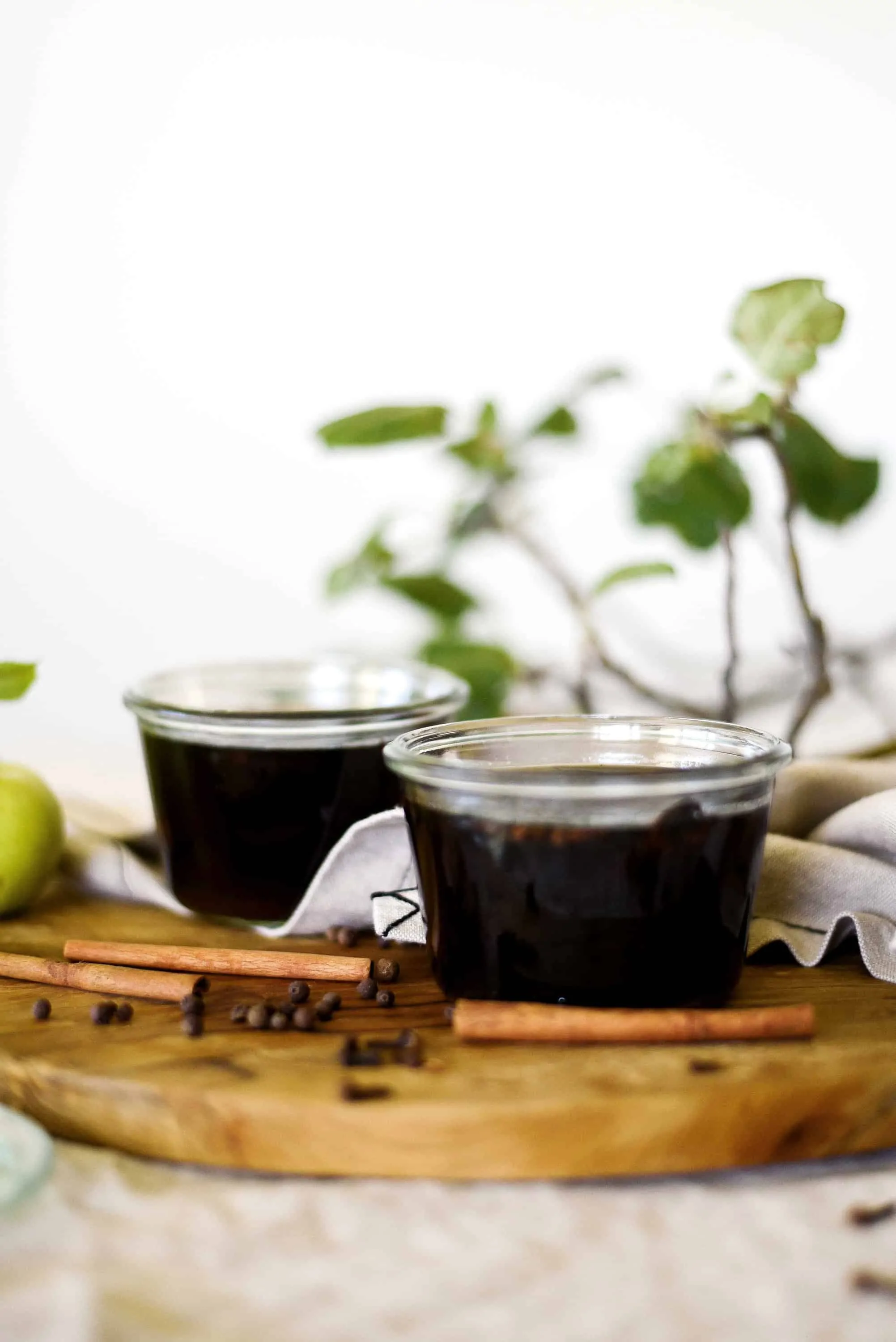 In particular, this spiced syrup makes a great fall inspired cranberry vodka, and really just turns anything that needs to be sweetened into an autumn recipe. I've got a couple of jars left in our refrigerator (actually, if I'm being honest, I have an entire shelf of syrups and jellies in the fridge), and I am thinking about reducing them down into a pancake syrup, how can I resist?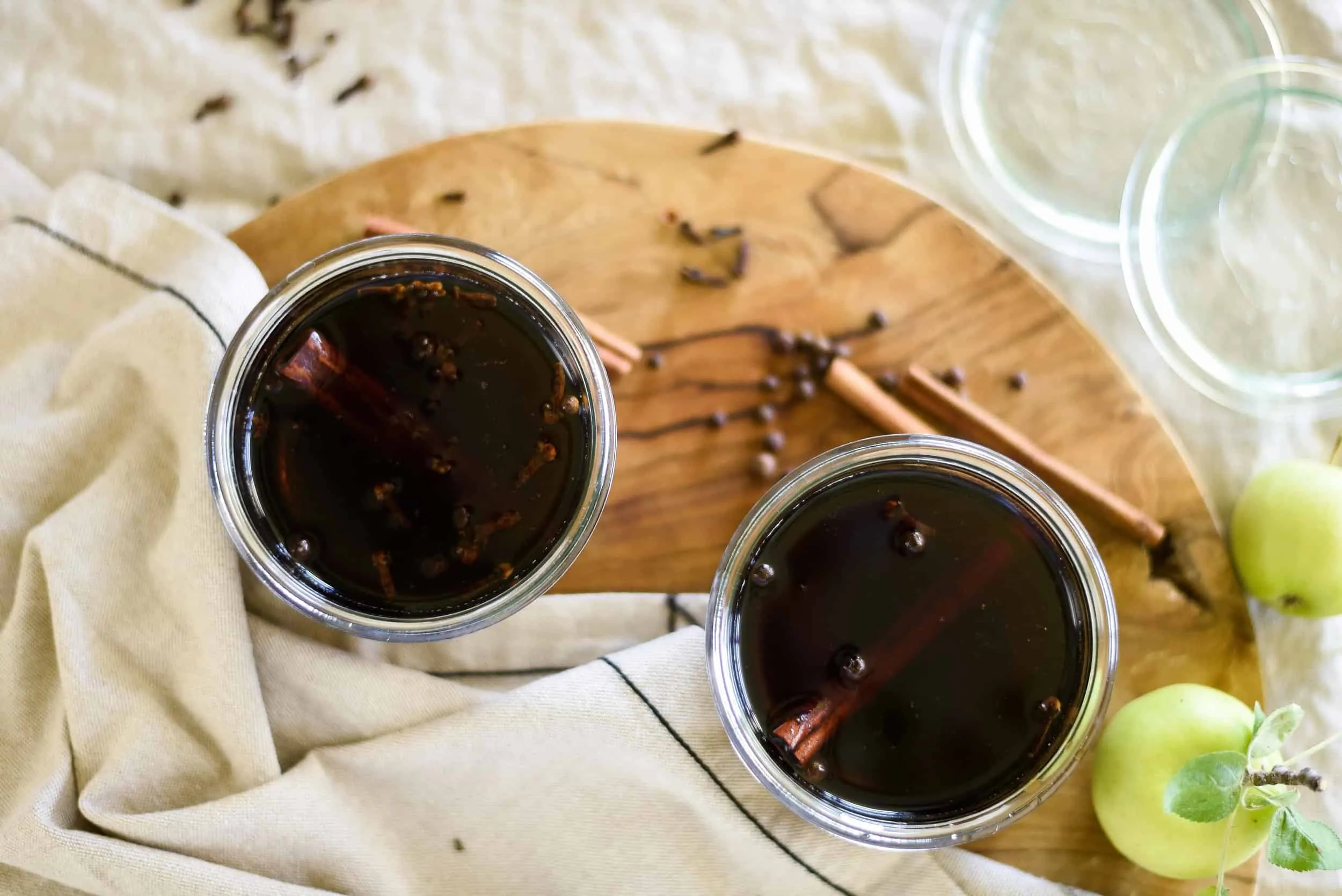 The Recipe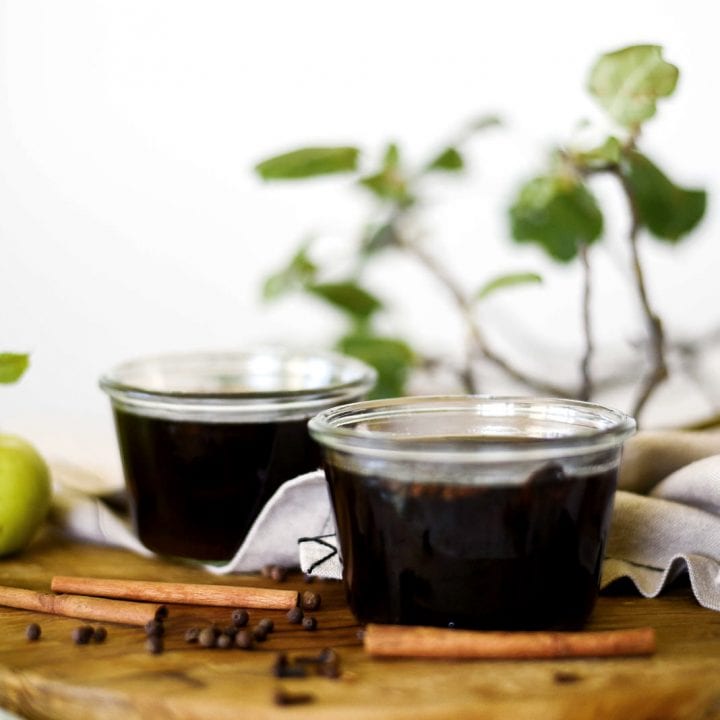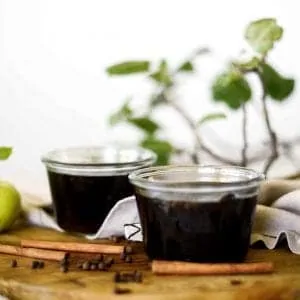 Spiced Simple Syrup
An easy spiced syrup recipe for cocktails or a handmade gift!
Ingredients
2

cups

brown sugar

3

cups

water

4

cinnamon sticks

1/2

tablespoon

whole cloves

1/2

tablespoon

whole allspice
Instructions
In a small saucepan, combine ingredients.

Keep warm on the lowest setting and let steep for up to two hours.

Remove from the heat, strain, and save in a glass jar.

Refrigerate for up to three weeks. 
YOU MIGHT ALSO LIKE:
Fall Cocktails: A Spiced Vodka Cranberry
Homemade Spiced Cranberry Jam Preserves with Rosemary and Cinnamon