Farmhouse Christmas Decorating Ideas: Our Christmas Kitchen
This post may contain affiliate links, please read my disclosure policy.
Tour our Christmas kitchen to gather ideas for decorating for the holidays this year! Use greenery and vintage touches to keep things simple and cohesive!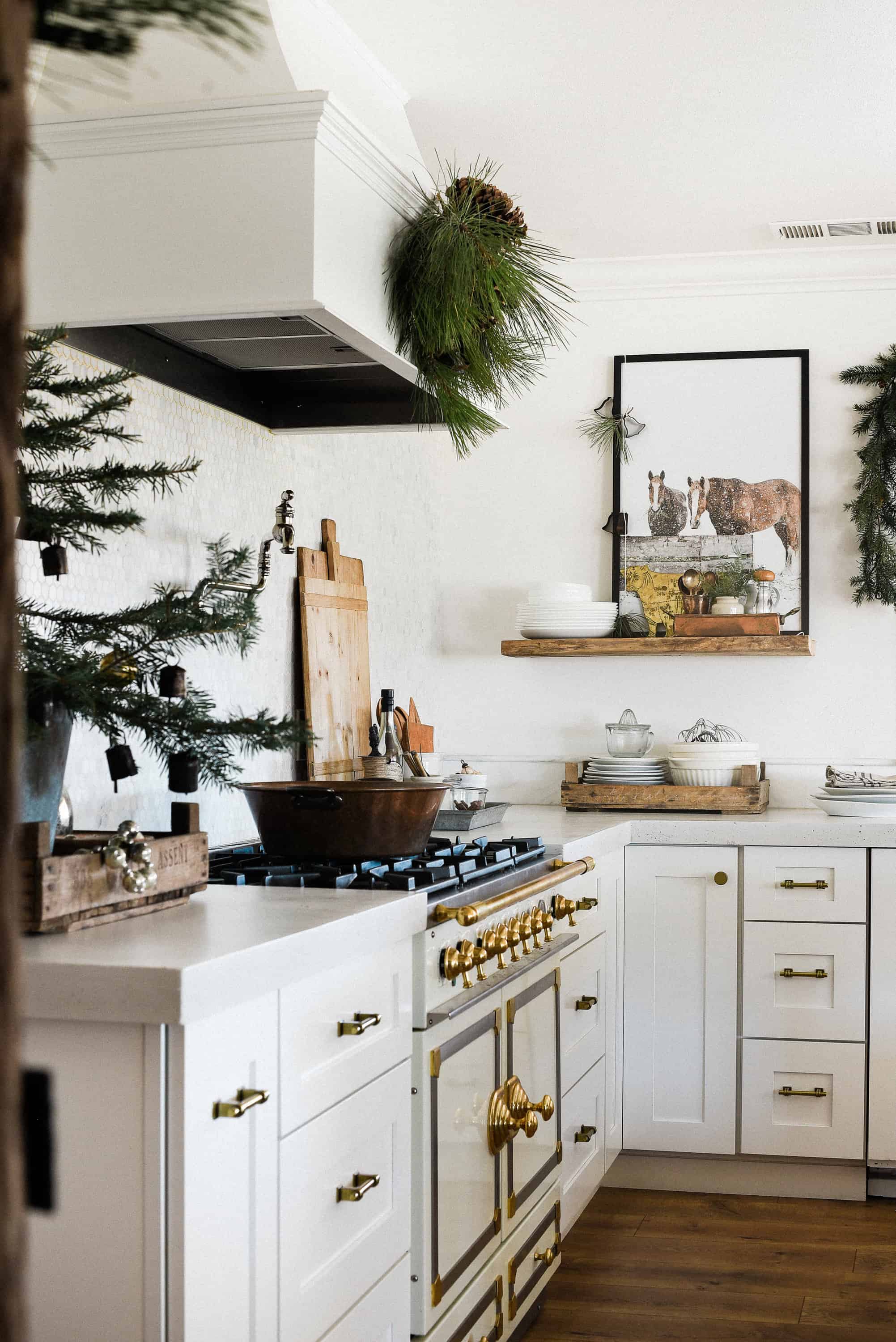 Welcome to our Christmas kitchen. We are all very excited to share our ideas with you this year! I am joining with some amazing friends (see their kitchens below) today, I hope you have fun hopping around to visit their homes! We will be sharing our dining rooms next week followed by our living rooms and bedrooms. We do this to inspire you with new ideas to decorate for Christmas this year!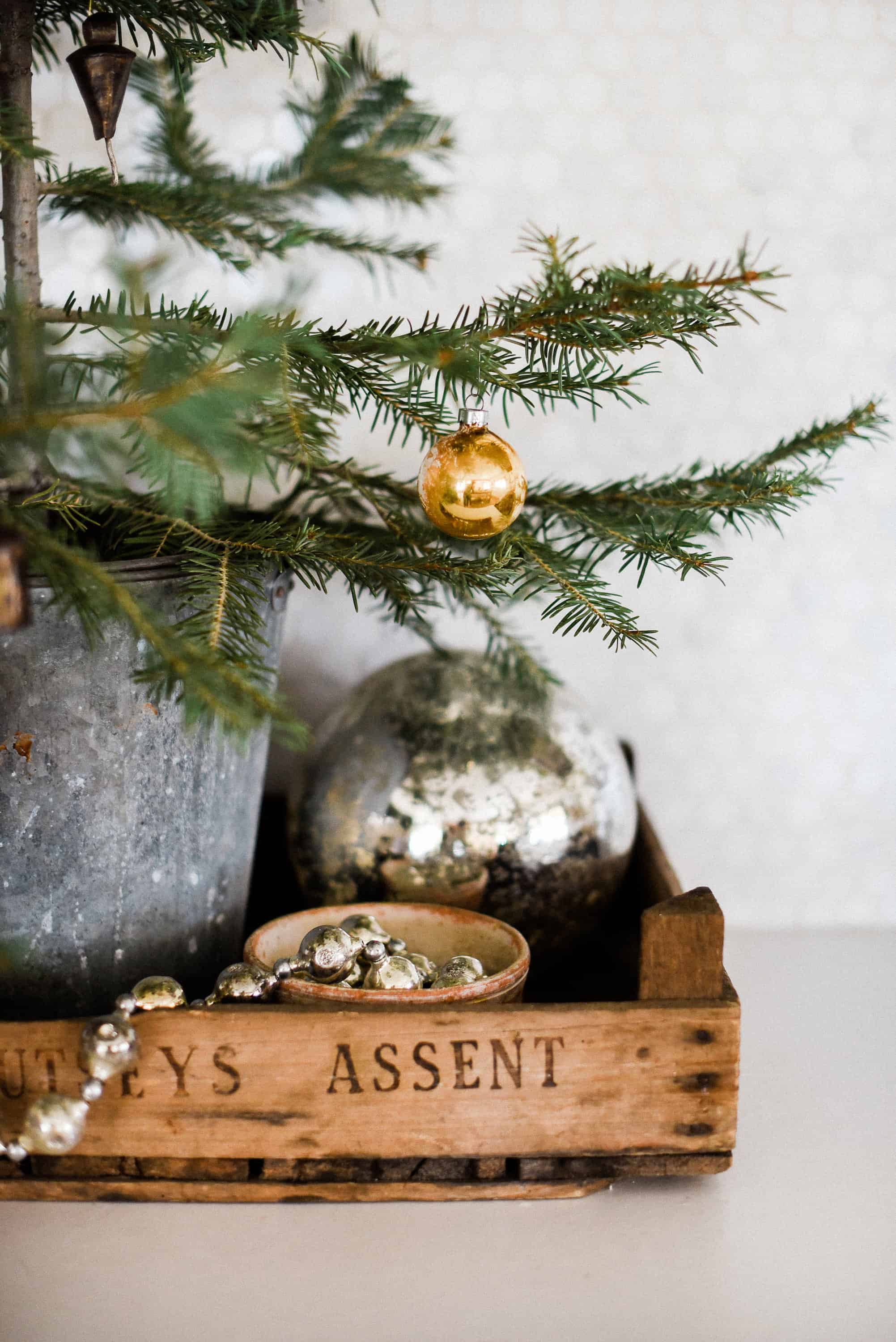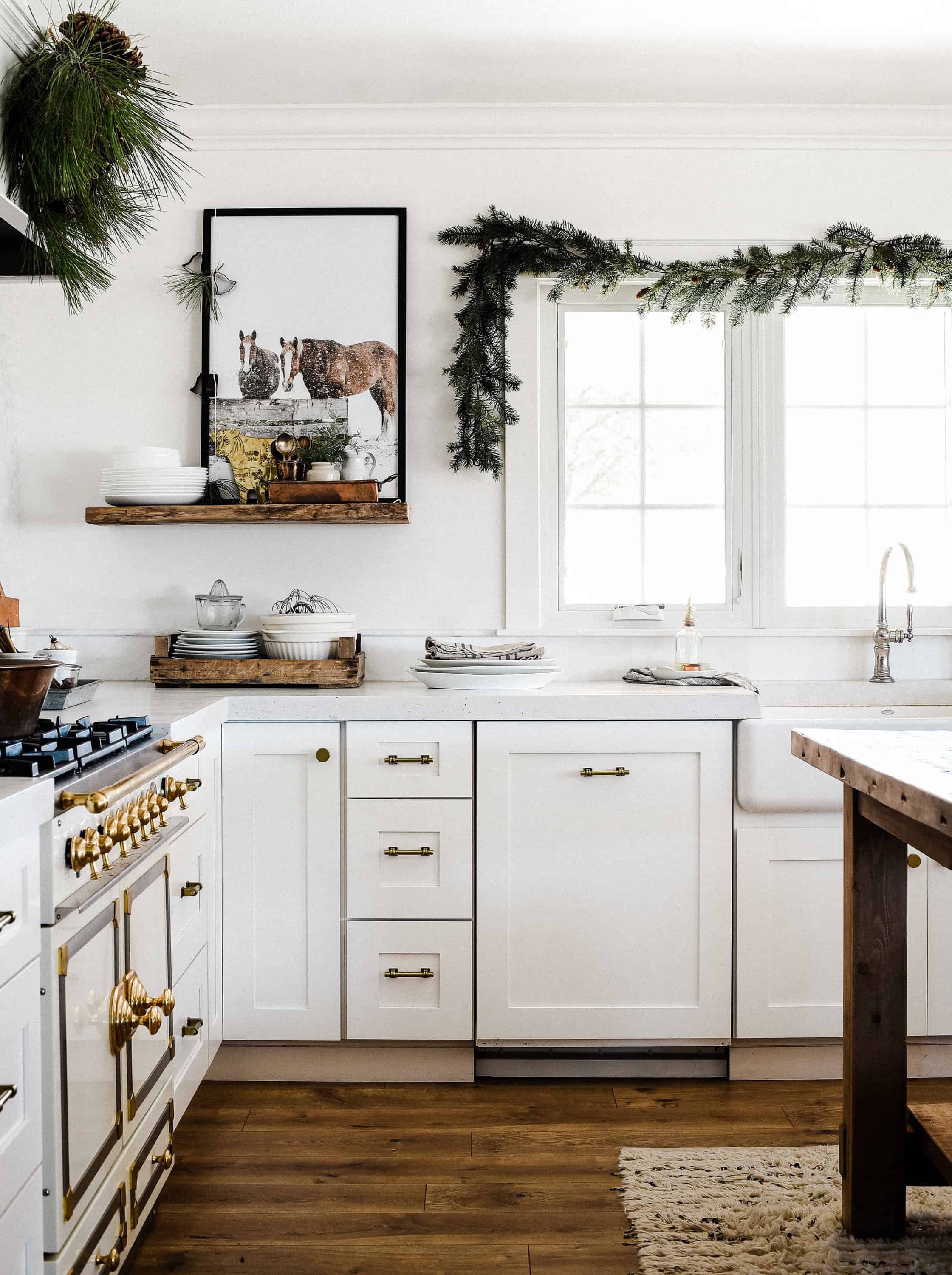 This year I had planned on going glittery, but the truth is, it's just not my style. I did manage to add a little glitter in our living room, but it didn't feel right in the kitchen. Initially, I had a darling glittered deer hanging from the swag on the hood. After thinking it over, I decided that pinecones and vintage cookie cutter bells were much more 'me'.
I think this is a lesson that we all should keep in mind when we decorate our homes…Don't be swayed by the styles (unless it's your style!). Stay true to what you like and what makes you happy!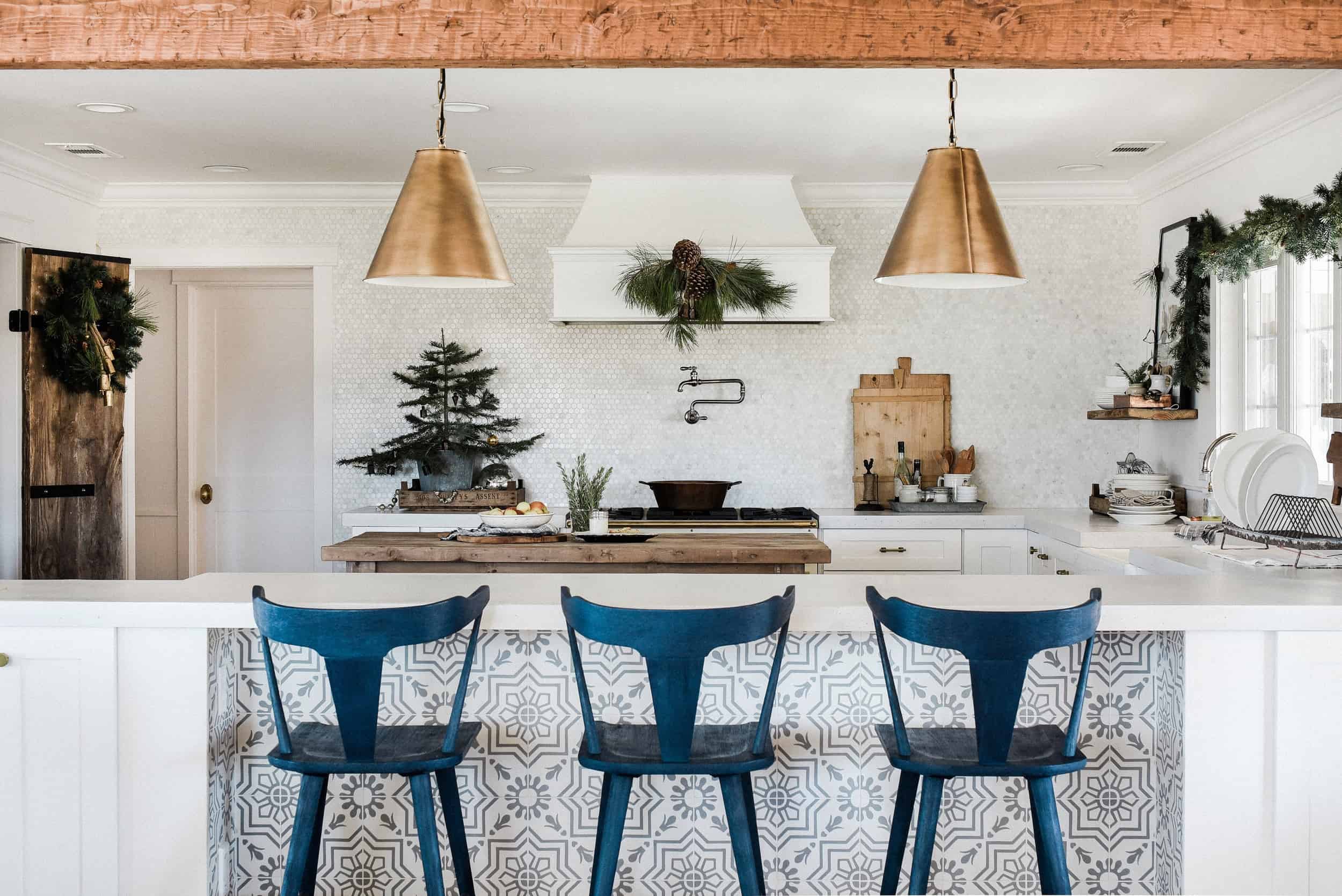 I recently picked up a few vintage zinc buckets for the shop. I had to keep a few for myself this year because they are the perfect Christmas tree holder.
I simply place a large glass milk jug inside the bucket. The jar holds the tree upright and keeps it hydrated.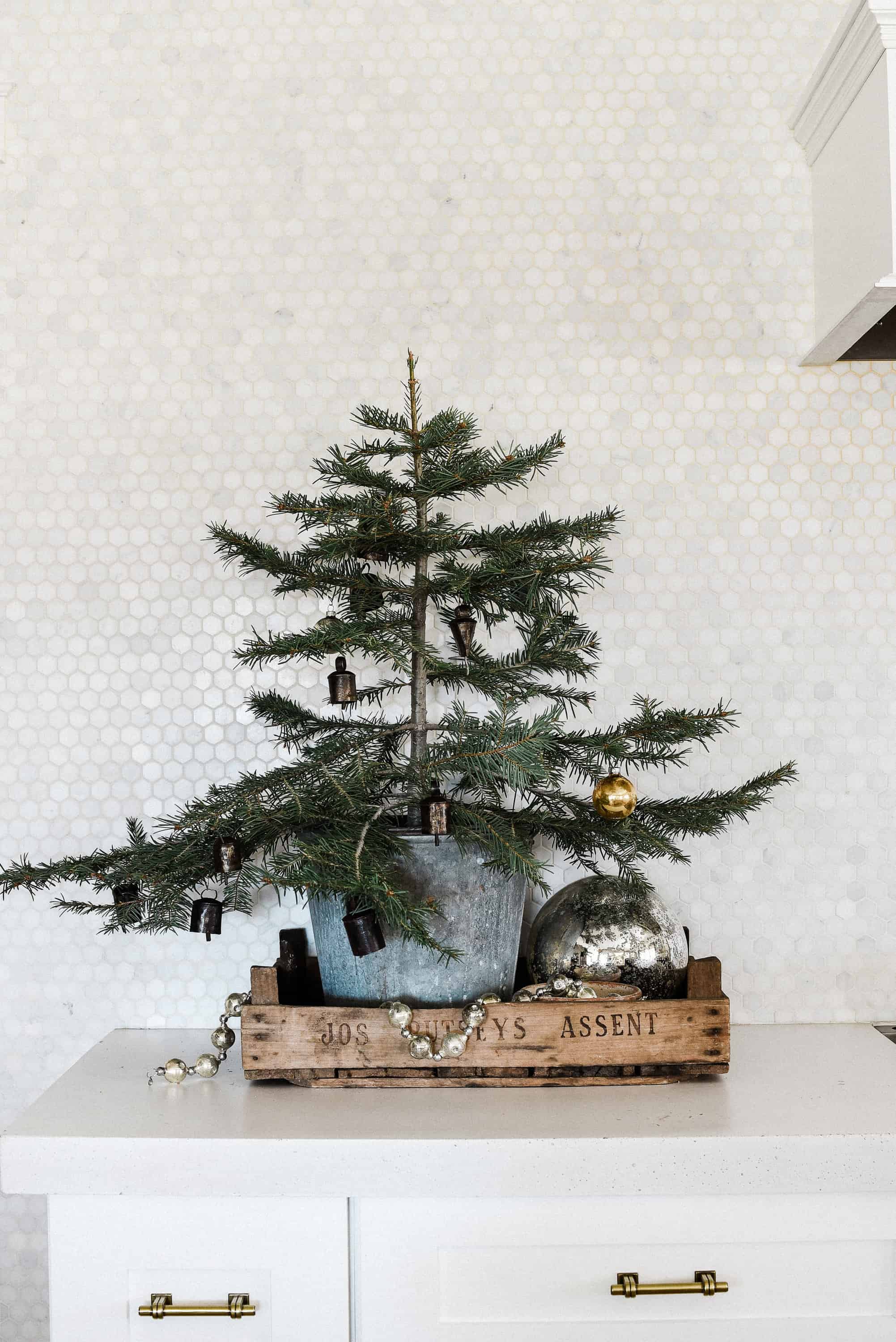 I love using fresh greens in the house during any time of year and Christmas is no exception. I am lucky in the fact that pine trees surround us, and clipping branches is as easy as walking out back. I used greenery, pine cones and a few vintage objects to decorate our kitchen for Christmas – keeping things simple, yet festive.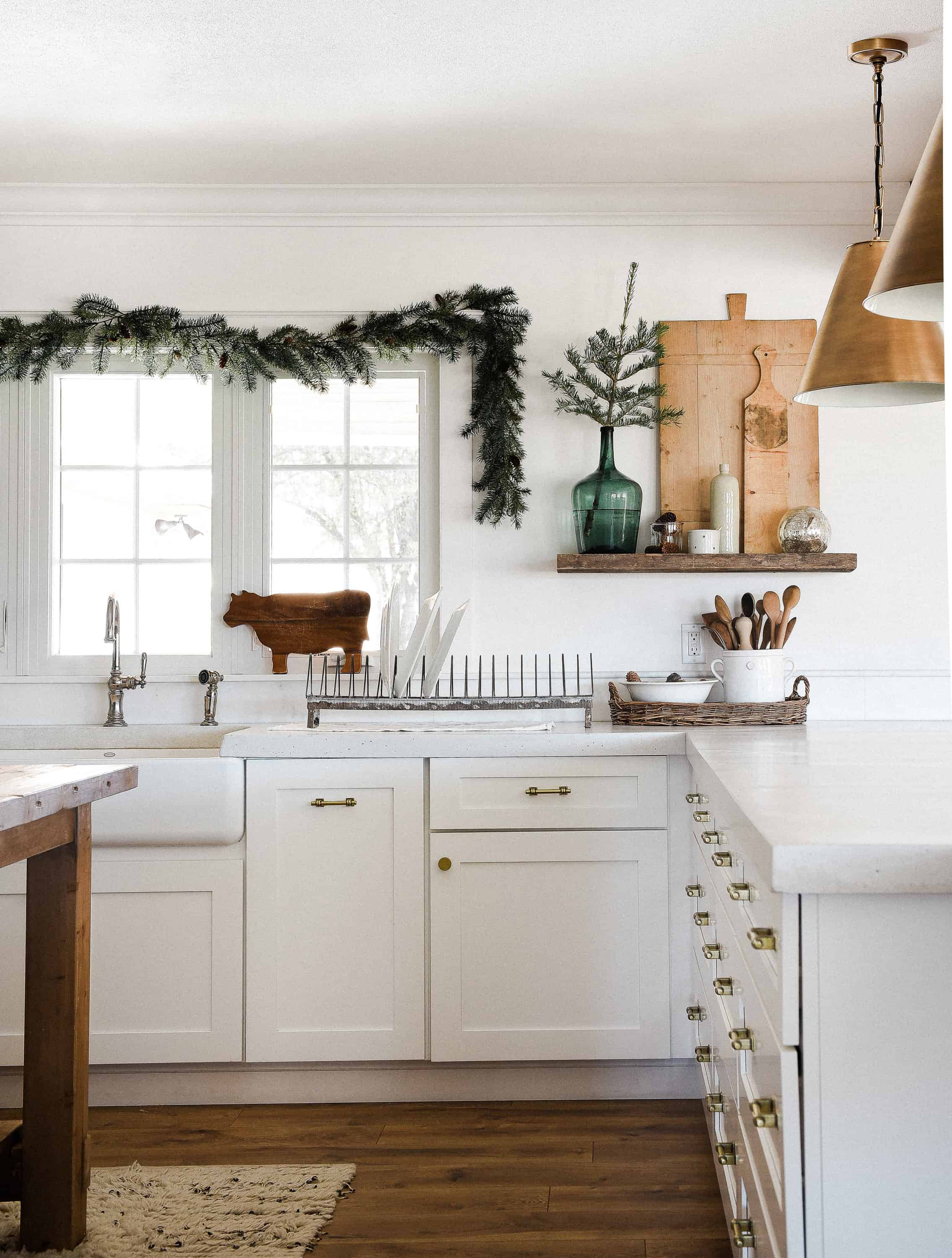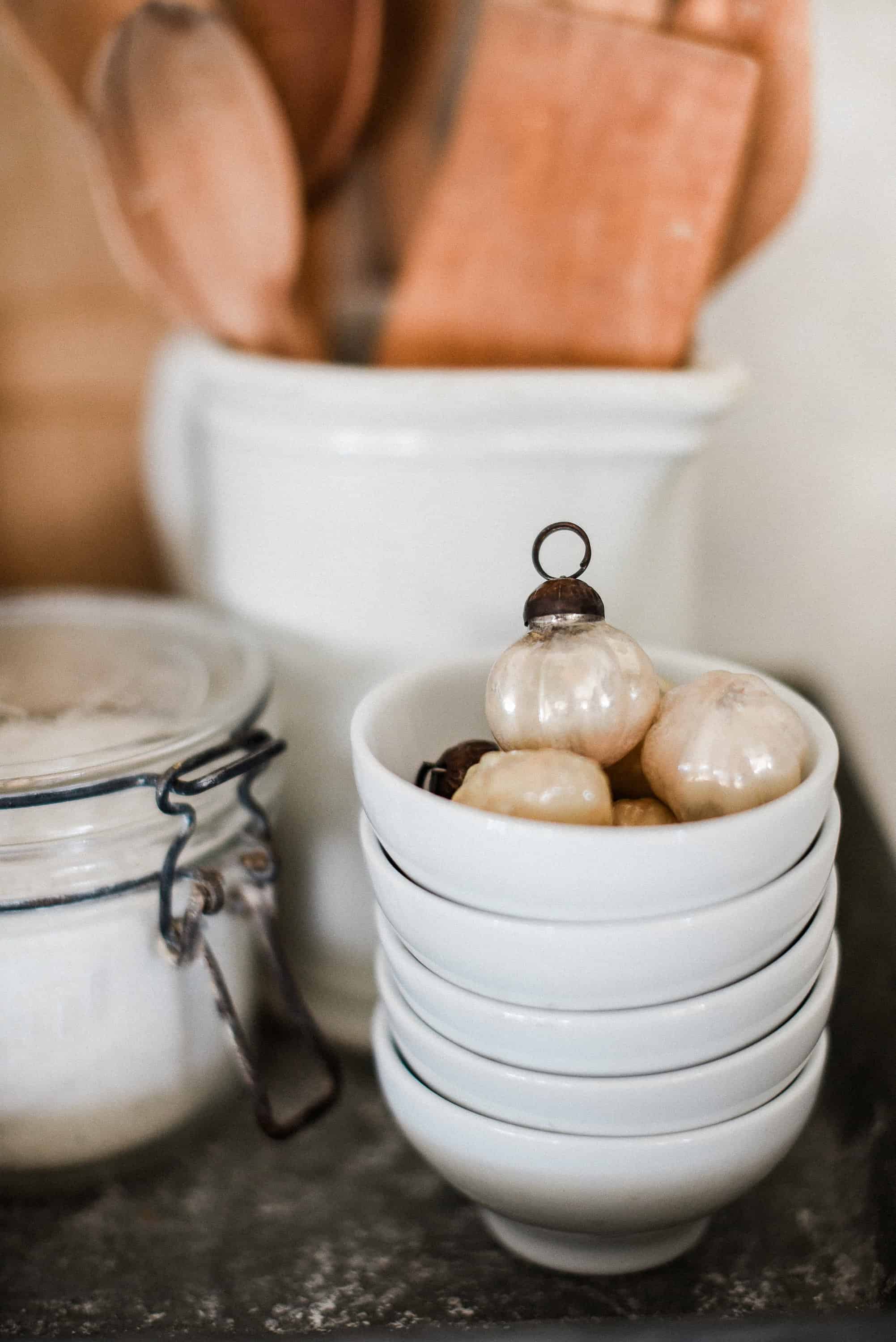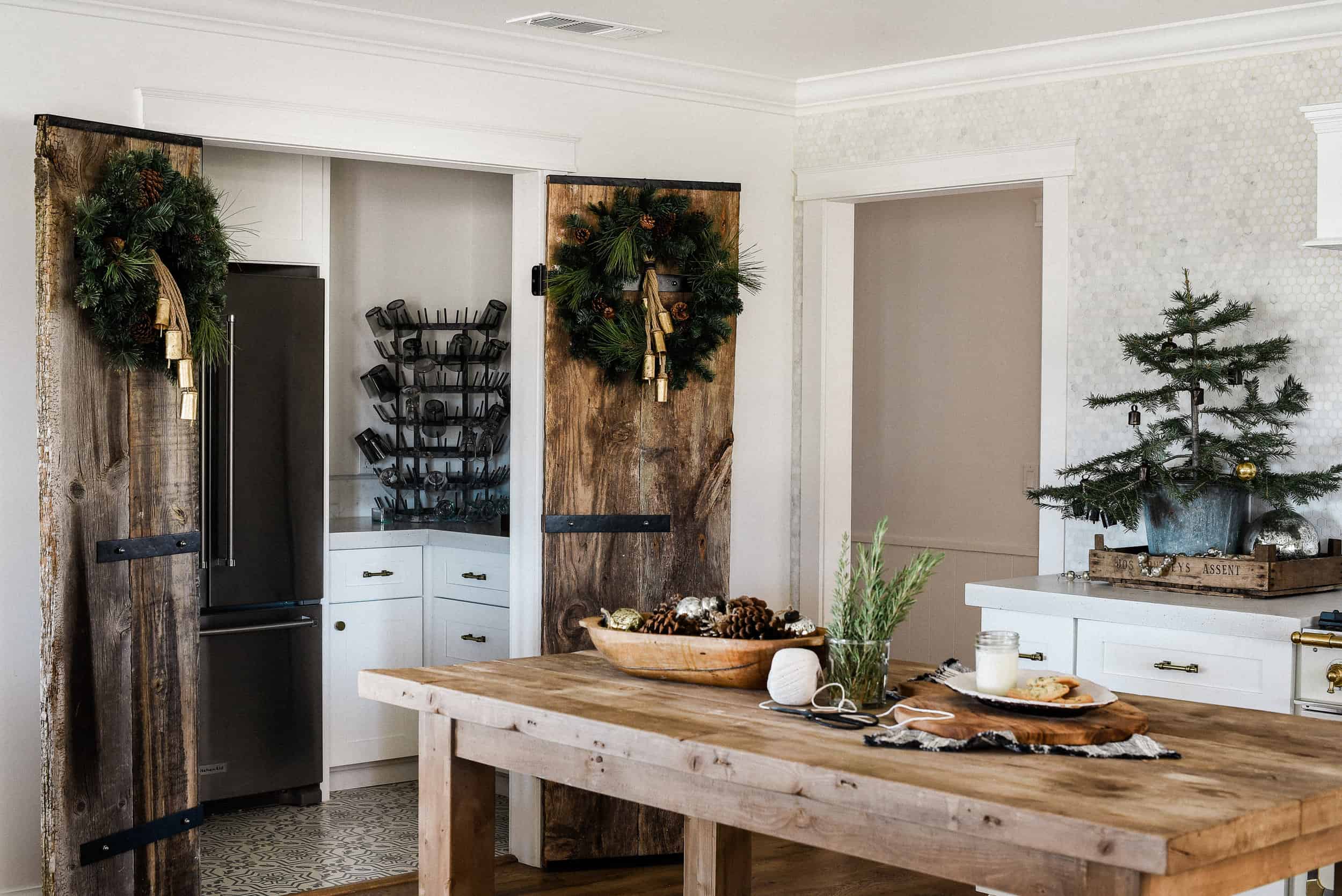 I hung two wreaths from our pantry doors, something I meant to do last year but had forgotten! I am excited to have them there this year, they might just be my favorite touch – especially the bells hanging with them!
The wreaths are faux, but I spruced them up…quite literally. I like to add fresh clippings into anything faux to give it a more real feel. Sometimes real trees, wreaths, or garland aren't an option, and this is an easy way to make them look a little fancier.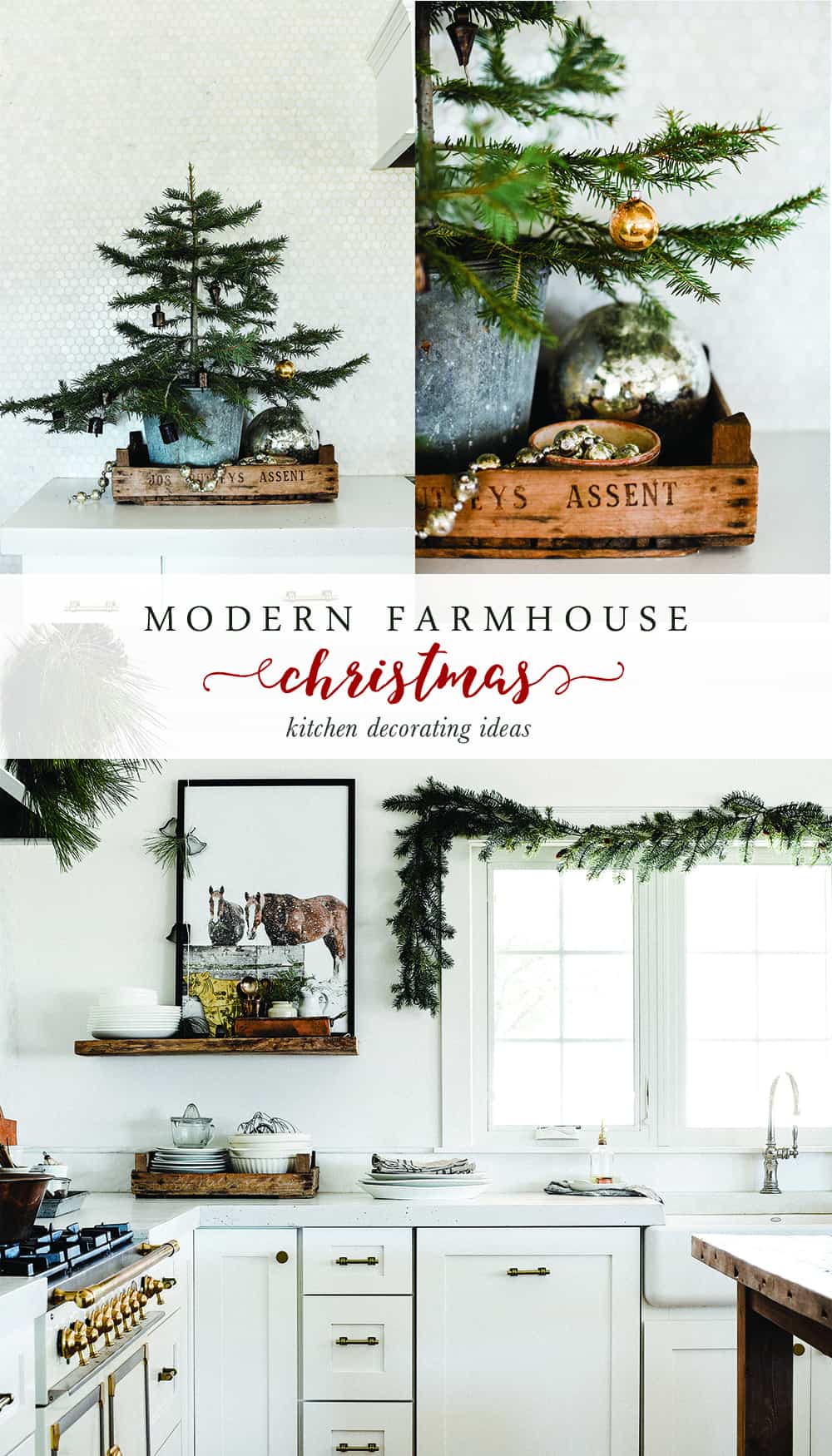 Thank you so much for visiting our Christmas kitchen, I hope you are leaving feeling inspired to decorate your home this year! If you're new here, I hope you'll subscribe below so we can stay in touch. Be sure to visit my friend's kitchens, I think you'll love their ideas!
---
Christmas Kitchen
Decorating ideas
---

Ella Claire | Nina Hendrick Design Co. | Zevy Joy | Boxwood Avenue