These free printable Christmas tags are the perfect finishing touch to your Christmas packages this year! These tags were hand painted just for Boxwood Avenue readers, and I am so excited to share them with you!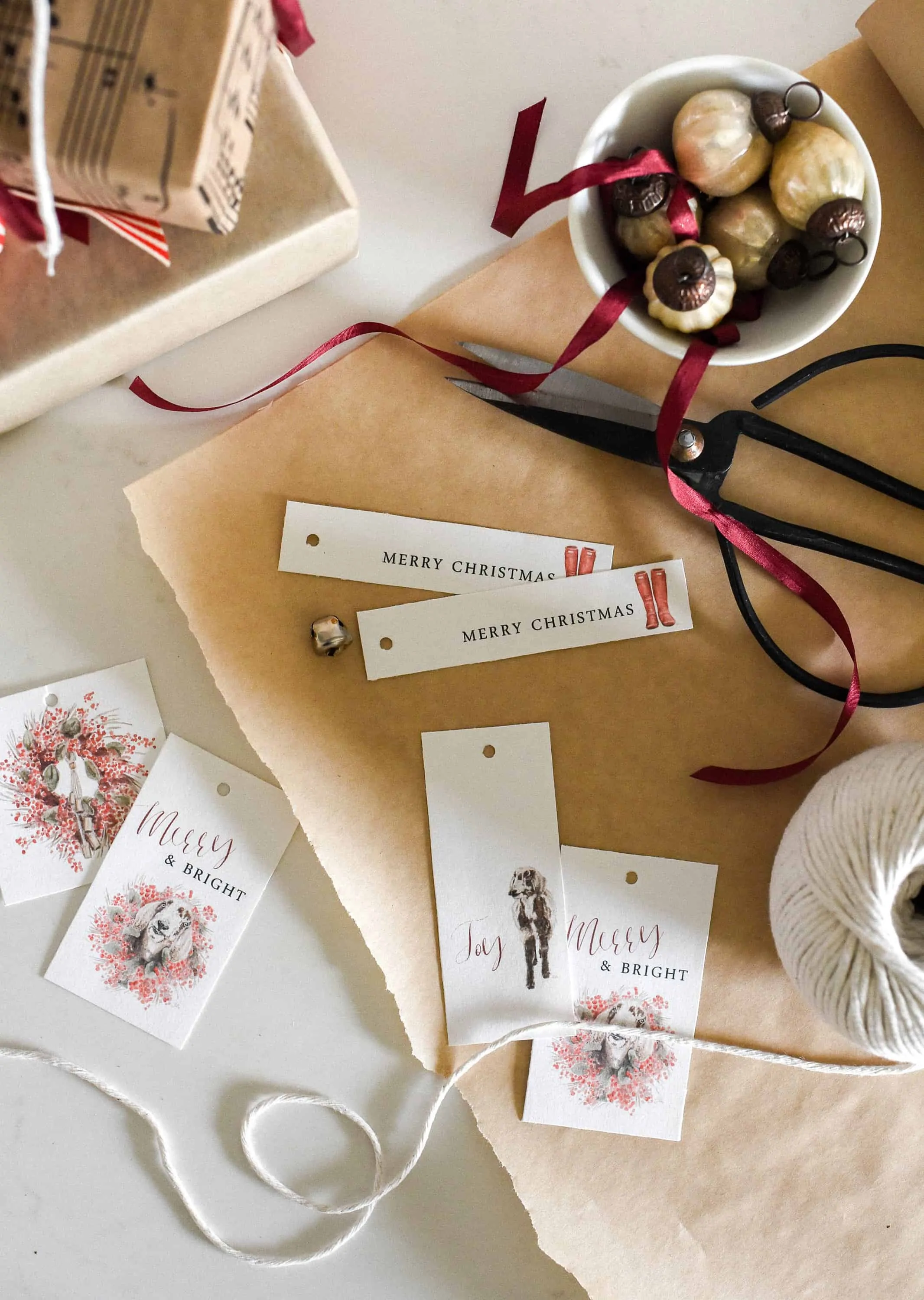 I am so very excited to share these free printable Christmas tags with you for next week's holiday! I hope you enjoy adding them to your gifts this year! If you're looking for some last minutes handmade gift ideas or wrapping ideas – like these DIY Christmas poppers or farmhouse Christmas gift tags – check out the holiday tab in my menu!
To skip the blog post and go straight to the free printable tags, just scroll all the way down and click "print the gift tags". Enjoy!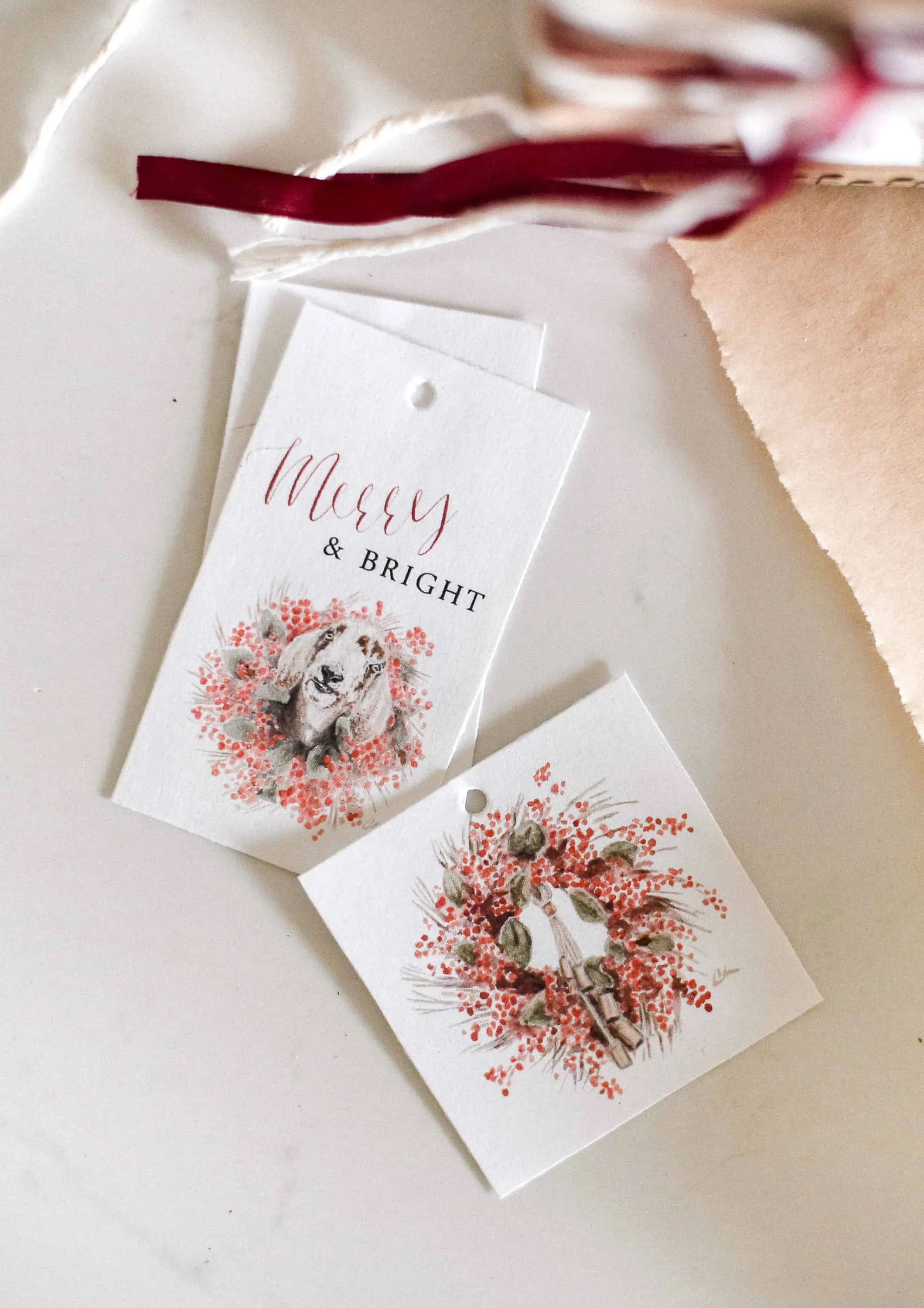 If you've been following along since last year, you might remember sweet Elderberry. He was, without a doubt, my favorite goat. He had so much personality, and was so loving, but last Christmas, he passed away.
You can imagine that last Christmas was less than enjoyable. I was worried about him and spent most of the holiday treating him, doing anything I could to save him. A few days after Christmas, he passed away. It was the worst sadness I had ever felt. I remember holding him, thinking there was no way he could actually be gone. I know it is so silly to care so much about a goat, but he was very special.
Since Elderberry passed away, we have acquired Butternut, Alfalfa, and Truffles. Buckwheat has become the alpha goat, and our herd brings me happiness each day. Although we miss Elderberry, our new babies are very special too.
More Free Printable Christmas Gift Tags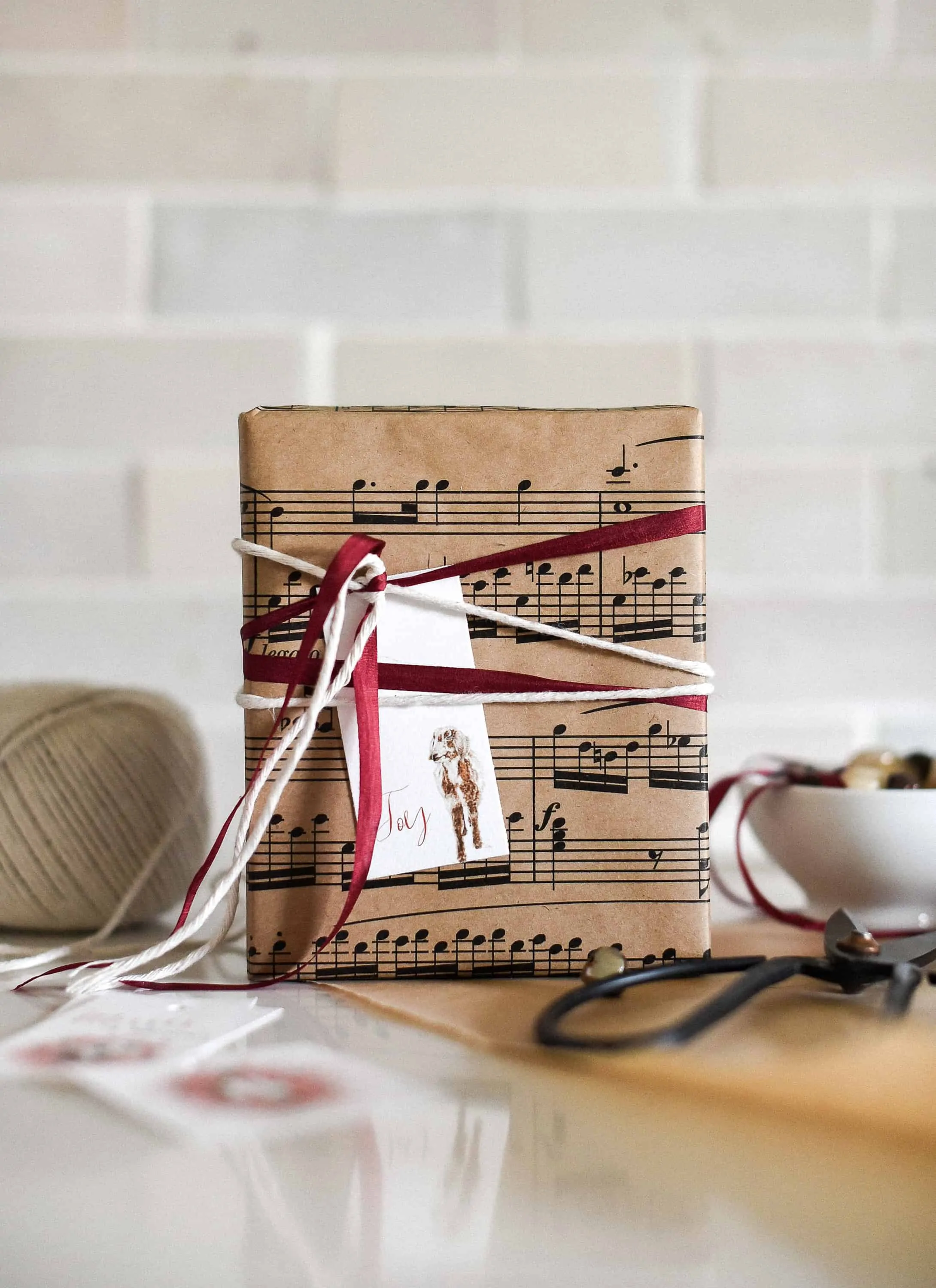 Right before he passed away I had taken some photos of him which I now treasure. My sweet (& talented) friend Camille from Amber's Artistry has been kind enough to paint some of the photos I took and has turned them into digital watercolor graphics for us to use!
I have created these free printable Christmas tags for you to download, print, and cut this holiday! Use these as the perfect finishing touch to your Christmas gifts this year!
---
Handmade Christmas Gift Ideas
---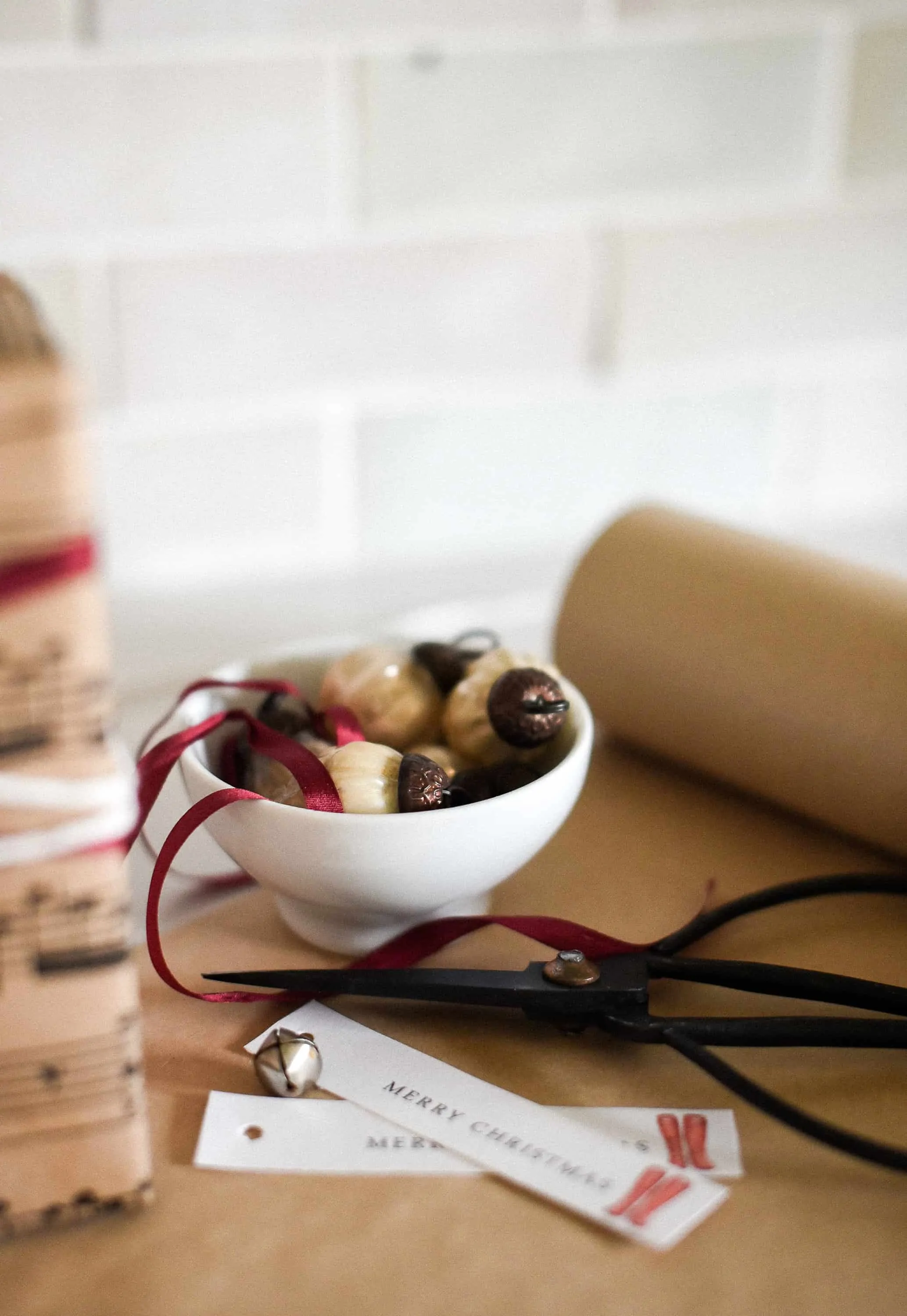 This Christmas has been a little hectic with holiday blog posts. I feel so lucky to have this space where I can share all of my ideas with you! Judging by how many of you have made the peppermint bark (which also feature Camille's work) and the salted caramel shortbread bars, I think you have enjoyed this year's Christmas projects too!
I have a few more to share this week and weekend, but until then, these free printable Christmas gift tags are the perfect finishing touch to your gifts! If you'd prefer something a bit more simple, I have some vintage farm animal gift tags that are absolutely darling – they're free to print and download too!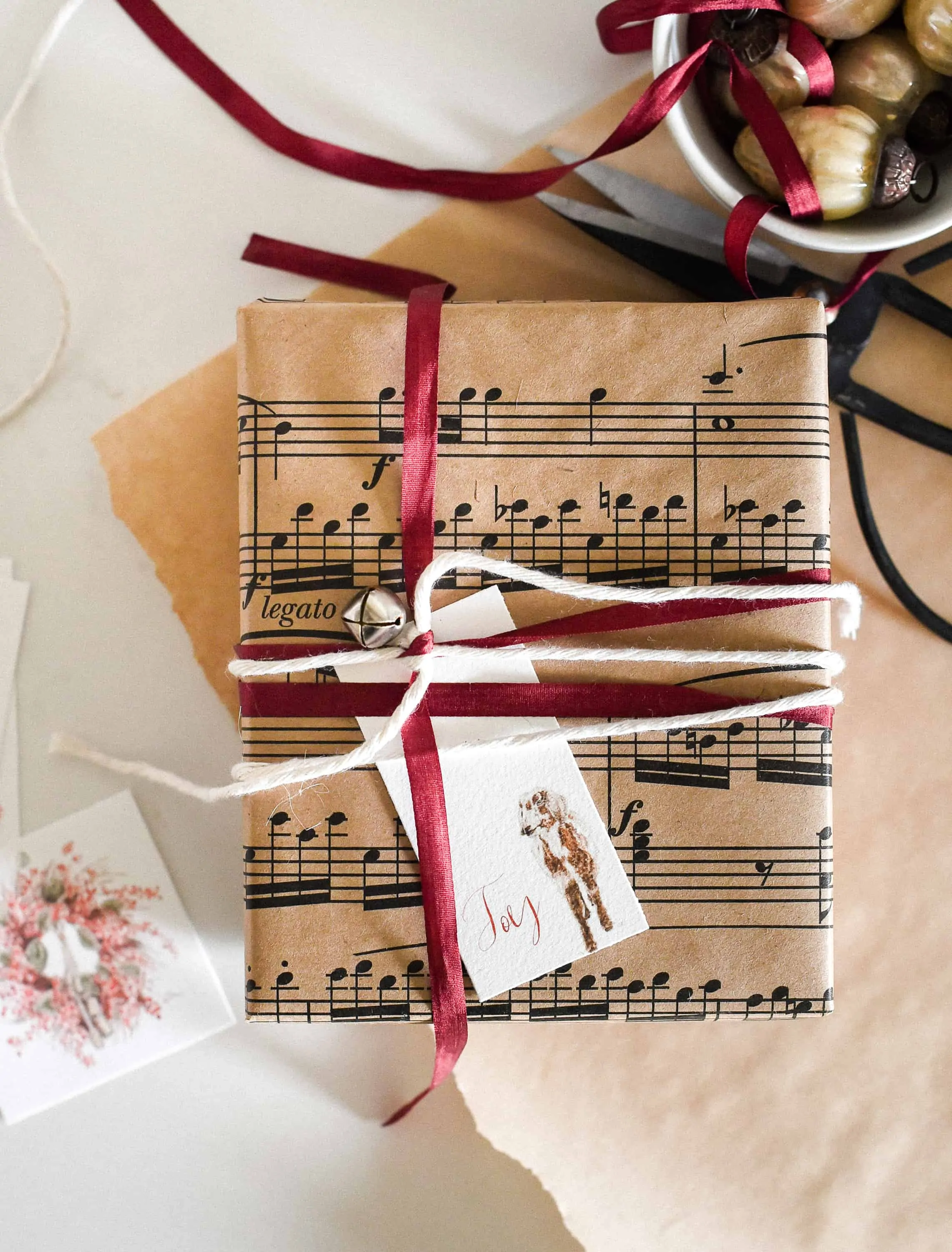 ---
Free Printable Christmas Tags
To print the tags, simply click the button above. A new window will open, then print the file onto card stock. Use a paper trimmer (or scissors) to cut each tag out. I love using baker's twine and silk ribbon on my holiday gifts. A bell or vintage ornament is a wonderful addition as well!
---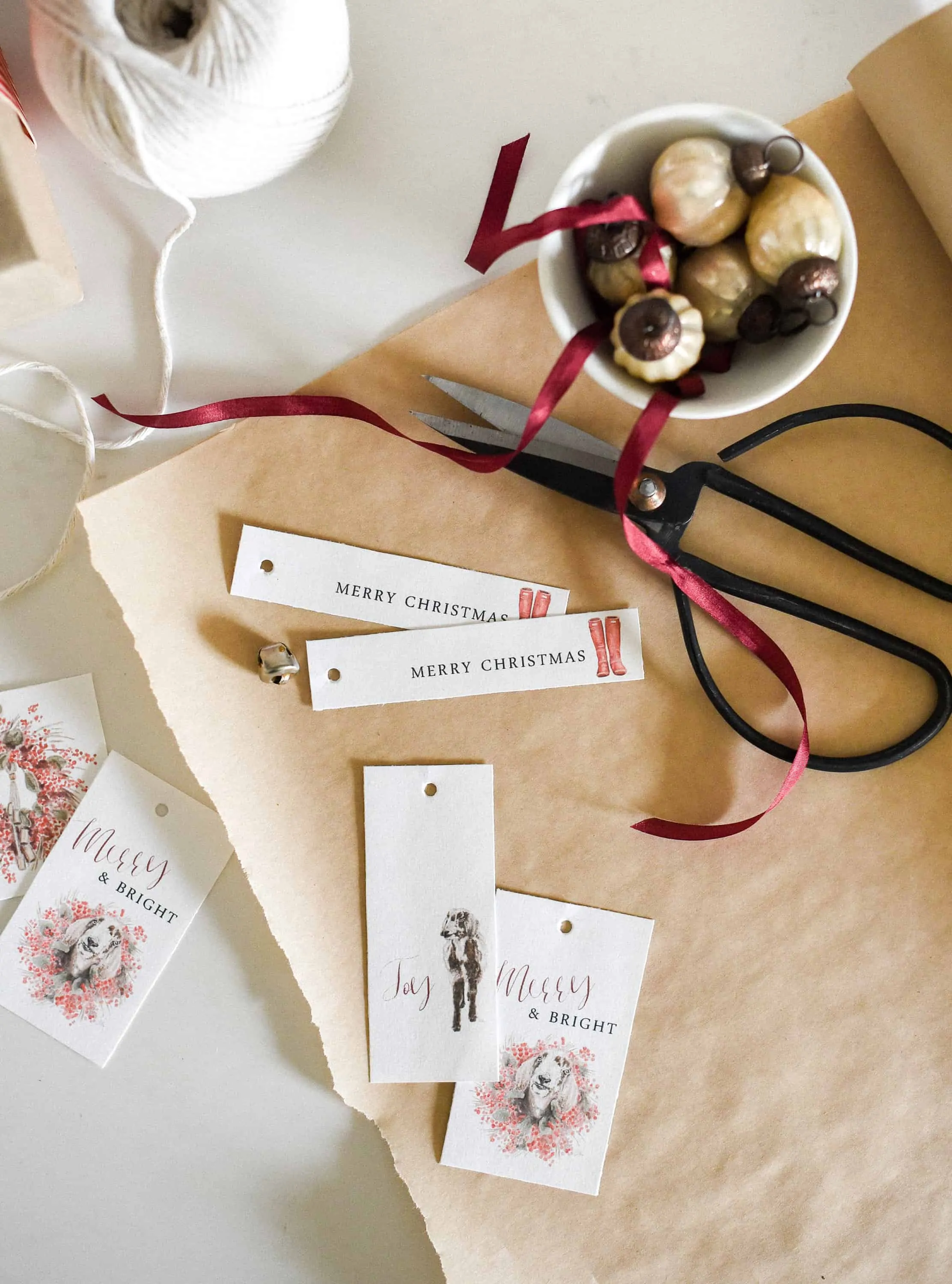 …more Christmas wrapping ideas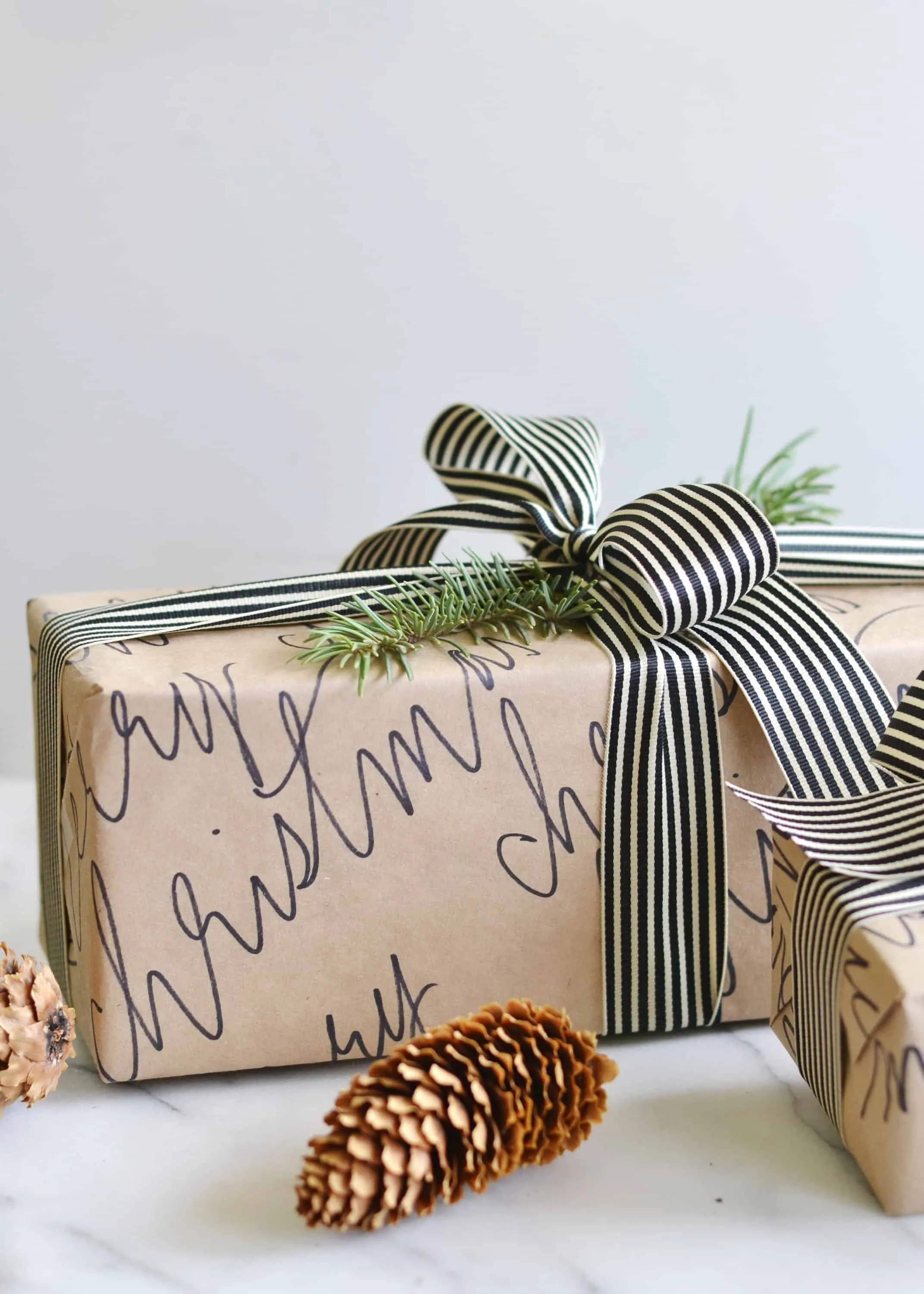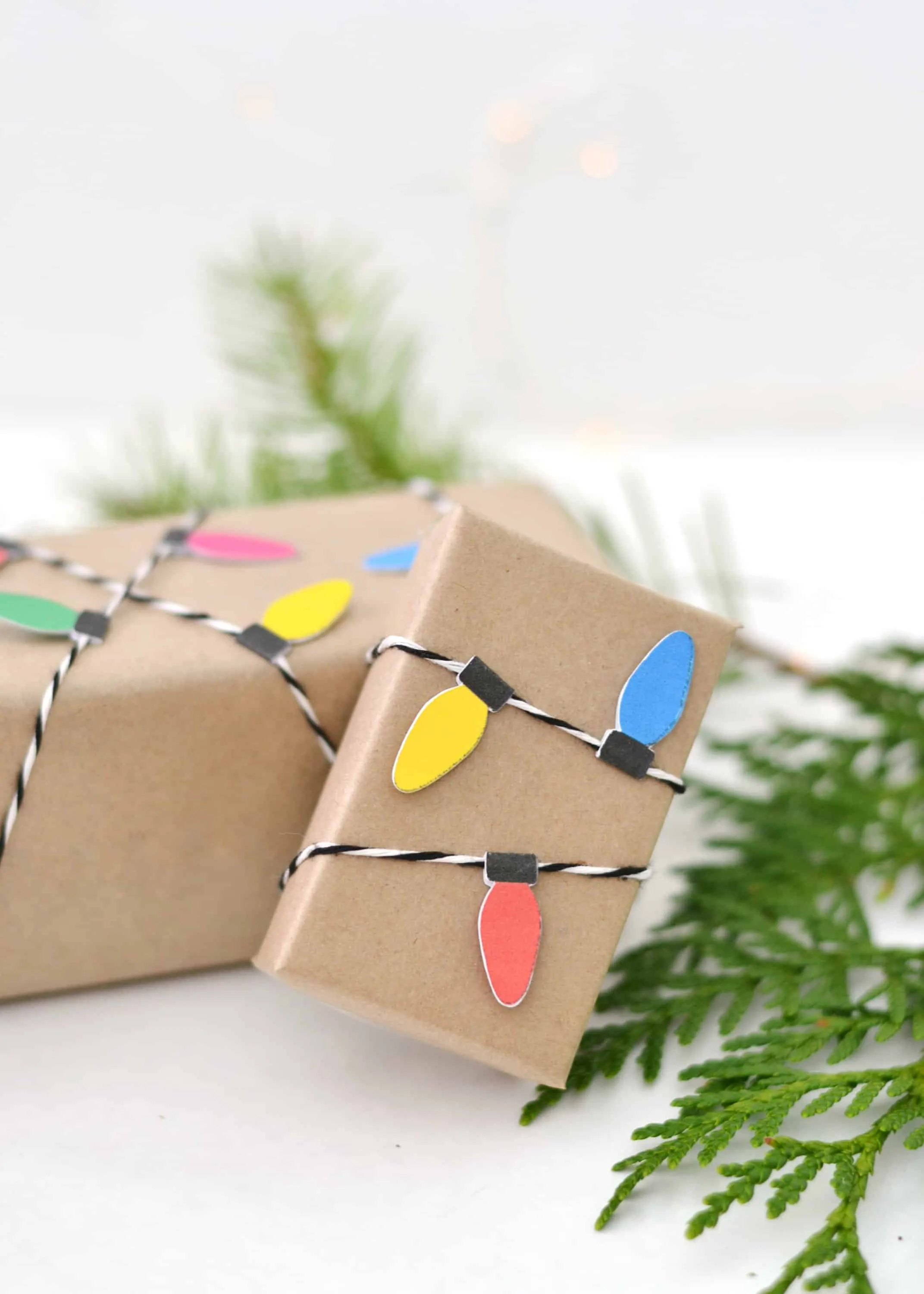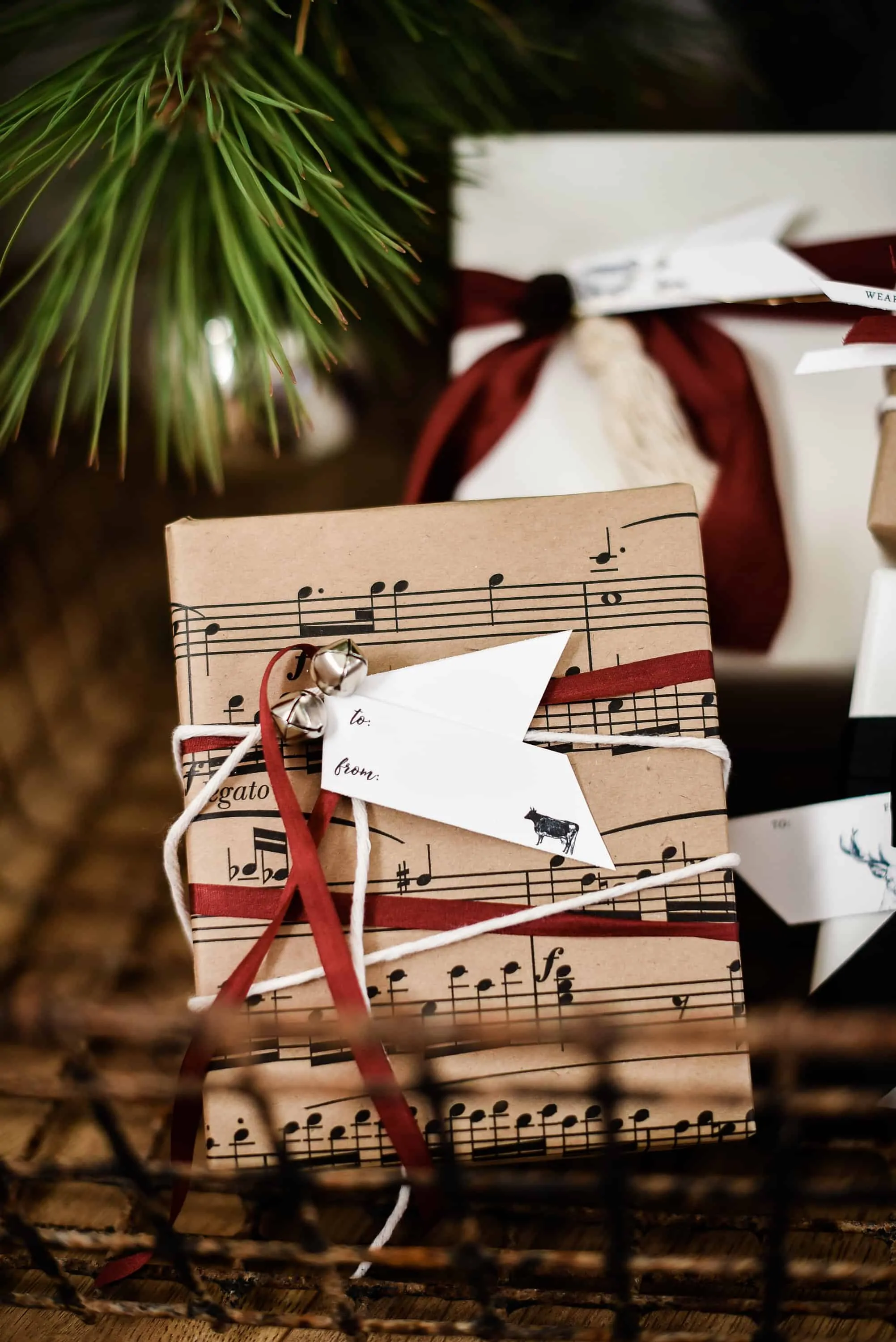 These Christmas gift tags are so special to me, I hope you love them as much as I do! A big thank you to Camille from Amber's Artistry for painting them for us. If you are on Instagram, be sure to check her out: @amberartistry!
If you use these tags, I'd love to see them under your tree! You can tag me on Instagram, I'm @boxwoodavenue. Thank you so much for being a wonderful reader & supporter of Boxwood Avenue, happy Holidays!!