How to Choose the Perfect Kitchen Backsplash
This post may contain affiliate links, please read my disclosure policy.
Learn how to select the perfect backsplash for your kitchen with these five tips from an interior designer!
This post is sponsored by Floor & Decor.
Today I am so excited to show you a sneak peek of a kitchen remodel we just finished up! We're talkin all about selecting the perfect kitchen backsplash, which is no easy feat! This project was so fun, and I can't wait to show you the entire finished kitchen (we're waiting on a few cabinet doors!). Don't you love the beautiful picket backsplash!? It turned out so gorgeous! The client just wanted something light and beautiful, and I think we nailed it!
We've partnered with Floor & Decor to share five tips to keep in mind as you select your kitchen's backsplash. Floor & Decor is one of my favorite places to source affordable tile for kitchens, bathrooms, and every other area of the home. They have some really amazing tile selections for every budget. Whether you're searching for tile under $5/sf or under $10/sf, they have something for everyone! I particularly love their marble tile, and prices beat pretty much every other store!
5 Tips for Selecting the Perfect Kitchen Backsplash
Subway Tile Isn't the Only Option
Don't Break the Budget on Backsplash
Make it Unique with Layout & Grout
Design Around the Backsplash (it's important!)
Consider Scale
Calculate How Much Backsplash You Need
To calculate how much backsplash you'll need, take the length of the area where tile will be placed and multiply it by the height of the area. Complete this calculation for each area of tile. Then add each amount together and multiply by 1.1. This is to allow for a 10% overage in case of broken tile or odd tile cuts.
Subway Tile Isn't the Only Option
It might seem like the only option that feels timeless, but that simply isn't the case! There are tons of other styles and colors that can be used to pull off a timeless look that you'll love for years to come!
Truth be told, I struggled greatly with this while designing my own kitchen! I almost opted for subway tile because I really wanted a timeless look! I absolutely love subway tile, because it truly is timeless, but it's not the only option for your kitchen!
There are many timeless options for a kitchen backsplash such as hexagon tiles, picket tile, penny tile, and square format tile (just to name a few).
Timeless Backsplash Tip: Opt for a natural stone like marble or slate for a more traditional and timeless look. For example, marble or slate mosaic tile!
4 timeless backsplashes that aren't subway tile:
White Stiletto Porcelain Mosaic
Carrara Marble Carrara Chateau Herringbone Honed Marble Mosaic
Carrara Marble Carrara Chateau 1 in. Hexagon Honed Marble Mosaic
Viviano Marmo Dolomite Premium Picket Polished Marble Mosaic
Don't Break the Budget on Backsplash
If you're remodeling your kitchen, the costs can add up, so it's important to keep your budget balanced. While there are certainly areas to splurge and areas to save, I tend to be more conservative with the tile budget!
With SO many amazing tile options available at great prices, it really doesn't make sense to dedicate a large portion of the budget to backsplash.
At Floor & Decor, there are hundreds of amazing backsplash options available at incredible prices. Even marble tile can be found for under $10/sf! Floor & Decor is definitely one of my favorites to find beautiful tile at a great price.
4 of my favorite budget friendly backsplashes:
Maravilla Jet Black Basalt Limestone Tile
Casa Antica Ocean Honed Marble Mosaic
Adessi White Picket Ceramic Tile
Festival Glossy White Herringbone Porcelain Tile
Make it Unique with Layout & Grout
Choosing the tile is just one step of the process! After you've selected the tile you'd like to use, you'll need to nail down the layout, grout joint size, and the grout color.
The layout can be completely customized to make your space feel unique! You can add a border of another color or shape, mix and match colors of the same tile, or play with the off-set of the tiles.
One you know the layout, you can select a grout color that reflects your personality. Do you want the grout to blend in? Match the grout to the tile color. If you want a more bold look, you can add a contrasting grout color.
TIP: If you do select a contrasting grout, be sure that it will work with the tile you've selected.
Once, I tried to use a dark grey grout with a light colored cement tile and the grout bled into the tile and ruined it! Natural stone and cement grout may absorb a dark grout color, so do a little test prior to grouting the entire area.
You can also play with the grout joint size to add an even more unique look to your backsplash. The grout joint size is usually ⅛", but can be up to ¼". Consult with your tile professional about the size your tile requires. If there's wiggle room, you can increase or decrease to make your tile feel unique. Personally, I like a very thin grout joint and always ask my tile layer to use the smallest joint possible.
Design Around the Backsplash (it's important!)
I can't tell you how many times I have worked with a client and selected backsplash in the final hour. With the kitchen backsplash being such an important piece of the design, I suggest selecting it early on, and designing around it!
This can help you determine the style of cabinet hardware, plumbing, lighting, and cabinet color! Backsplash is one of the most visually heavy elements of the room, so let the backsplash be the star of the show, and allow the other design elements to compliment it.
Consider Scale
The scale of tile will be one of the determinant factors in the overall style of your kitchen. A larger scale backsplash will have a bit more contemporary look, and a smaller scale will have a more traditional feel.
I tend to gravitate towards a smaller scale tile such as a mosaic because my style is a little more traditional. If you like a more modern look, try selecting a larger scale tile.

What do I mean when I say "larger scale"? You can see these two different tiles are the same shape. One is larger though, that means the scale is larger.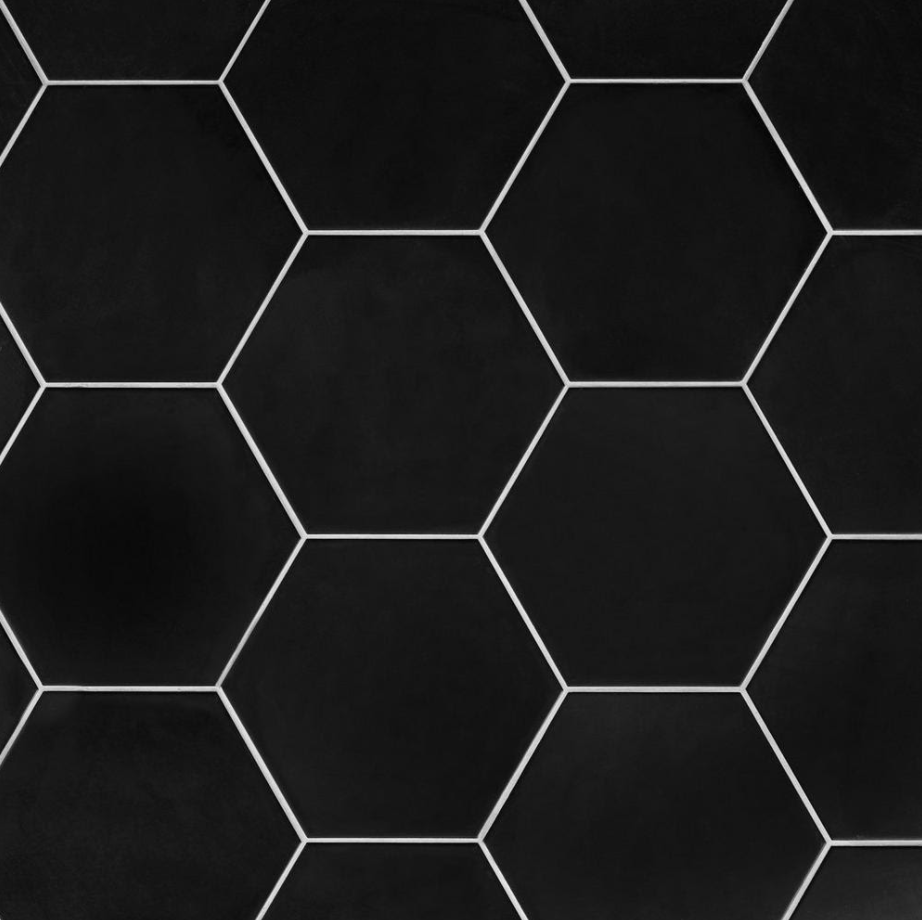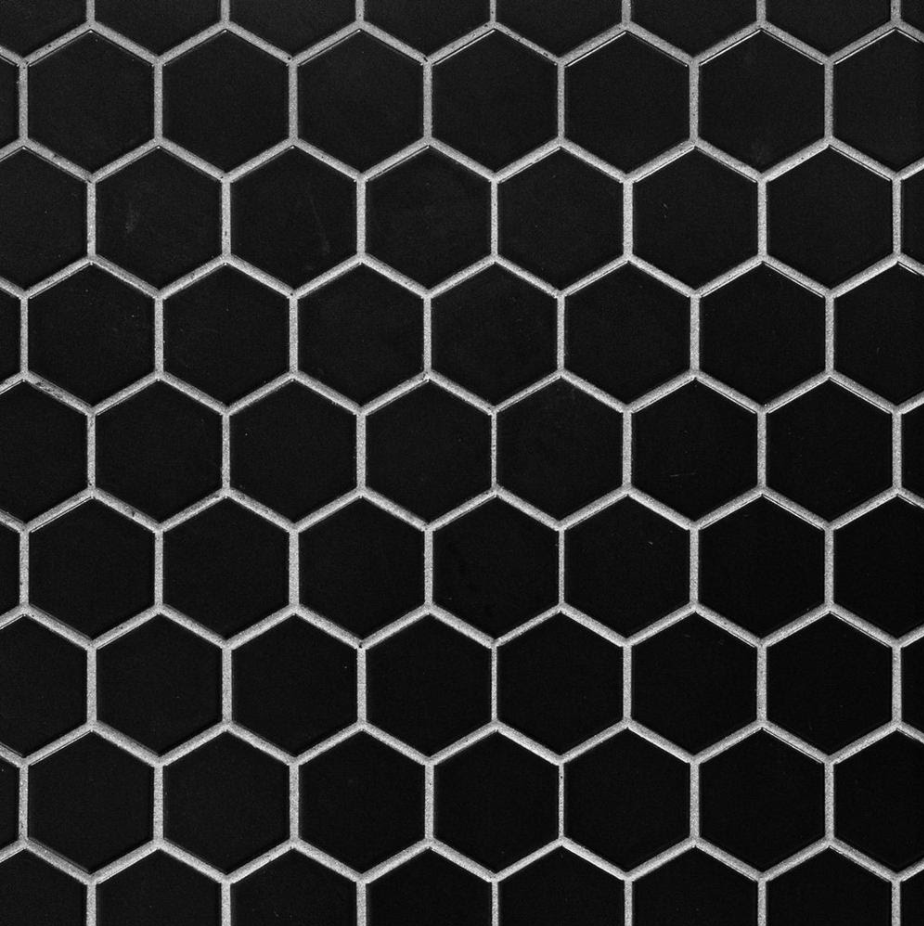 I also tend to pick a smaller scale tile because I feel that it compliments the naturally large scale of the countertop. I think this combination works well together. I try to do the same with bathroom tile selections (one tile with a larger scale and one with a smaller scale).
Another option is to bring the countertop up the backsplash for a completely cohesive look.
Bonus Tip: Caring for your Backsplash
Be sure to ask your tile installer to seal the tile as needed. Some tile will need to be sealed before and after install. Some tile will only need to be sealed after install, and some not at all! I also ask my tile installers to use a grout that is pre-sealed for durability!
I hope this blog post is helpful to you as you design your kitchen! Thanks to Floor & Decor for sponsoring this post, I can't recommend them enough! Please let me know if you have any other backsplash questions in the comments below!
Read Next: How to Choose Light Fixtures