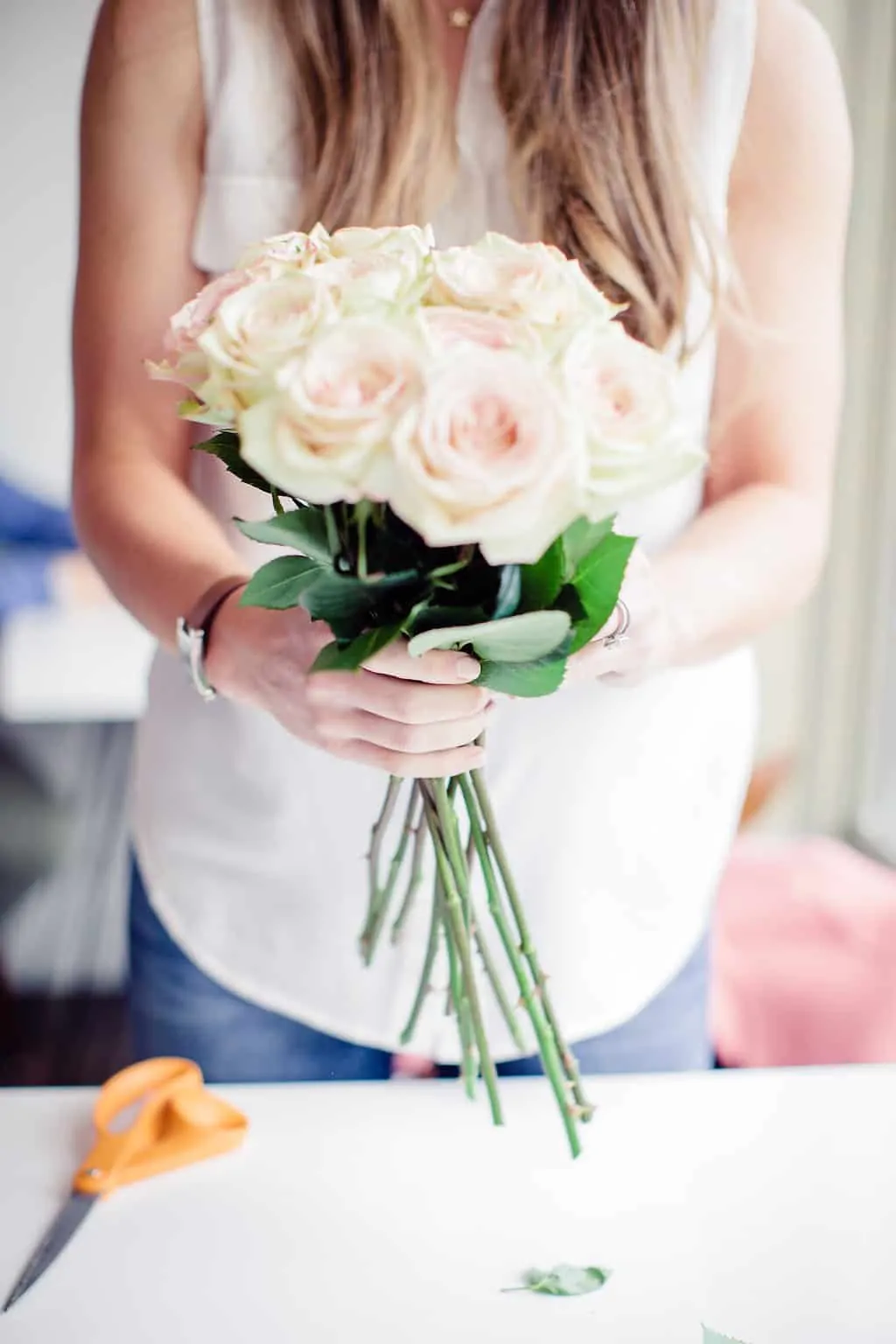 Let's chat about flowers. Some people love buying flowers, and some people can live without. I err on the side of: can't ever have enough.
I remember, even when I was in high school, I would sneak fresh flowers into the cart (I got in trouble for this on more than one occasion, but I think it was the least of my dad's worries… I wasn't a great teenager).
Over the years, I've learned how to make grocery store flowers look like they came from a florist. Here's tip number one: never place a grocery store bouquet into a vase without rearranging it.
I like to clear out a surface of counter space, and lay the flowers out. I remove leaves, trim, and separate the flowers into categories. It's a process, yet incredibly therapeutic.
Now that I am selling more ribbon, and using flowers as a part of 'work', I have a wholesale account at a florist company, which is dangerous. You'd think I'd save money, but in reality, I end up spending more, because I have zero self control. My bill always seems to have some random exotic flower that I definitely couldn't have lived without. However; in general, my staples include: seeded eucalyptus, hydrangeas, quicksand roses, and any other simple white flower. When ranunculus are in season, I prefer to swim in a bucket of them, and don't get me started on the perfection of a simple white lily in a vase on its own.
Sometimes, though, we just don't have time to get into a florist, and we grab a bouquet from the grocery store. You can easily perk a pre-made bouquet up! Here are my simple tips to creating a beautiful arrangement with grocery store blooms.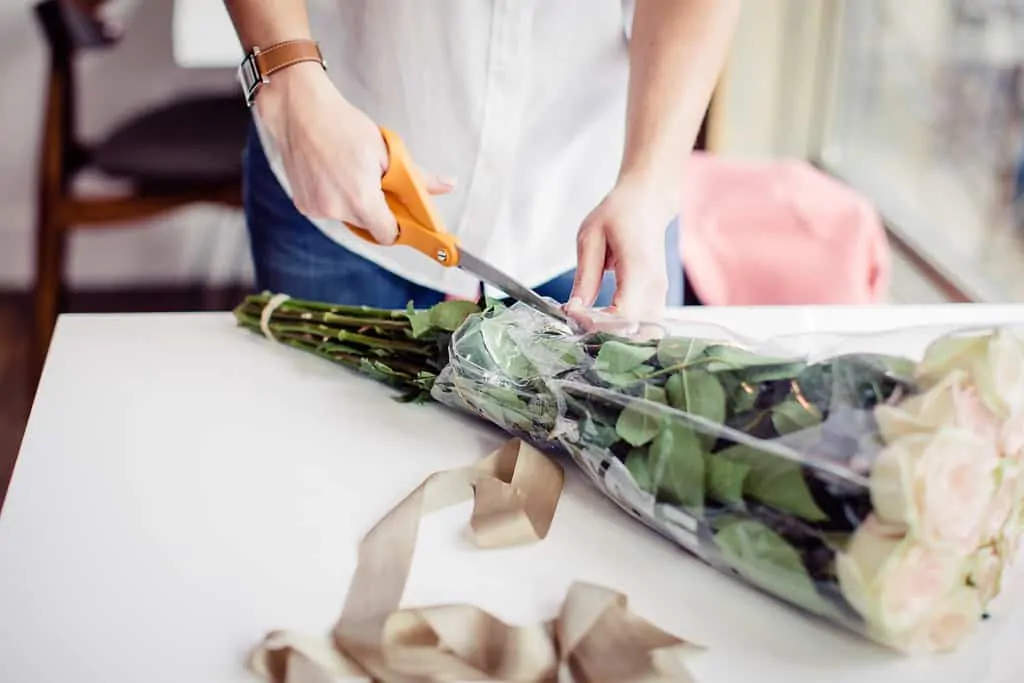 Step 1: Unpack the flowers from their plastic packaging suffocating them from life. Separate them into groups: greenery, accent flowers, and main flowers (what I call: the show stoppers).
Step 2: Remove most leaves. I like to leave some, because I like an organic look. If you're going for something more formal, remove all the leaves. At the very least, remove all leaves up to the water line. If leaves sit in water, they get moldy, smell like death, and kill the flowers faster.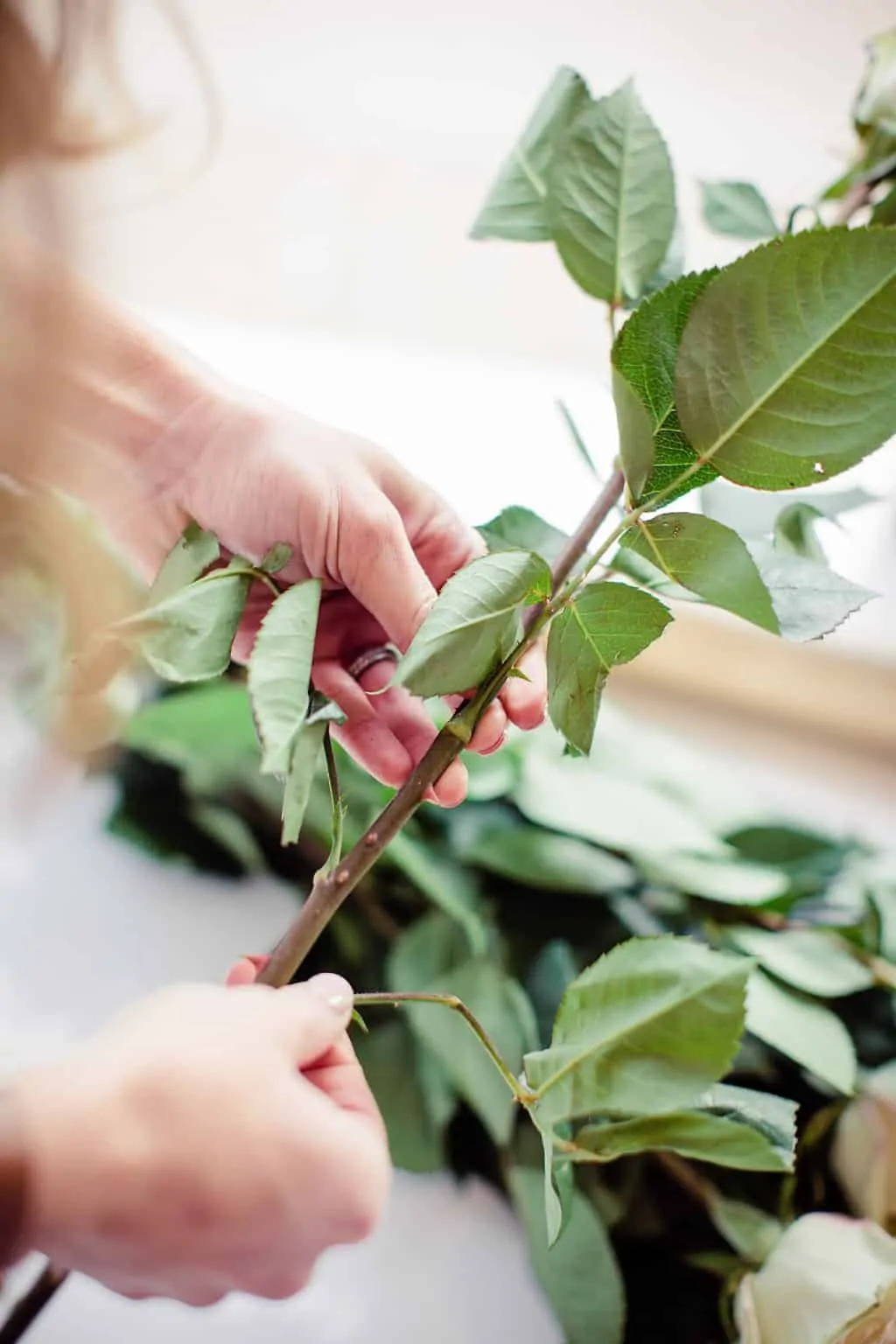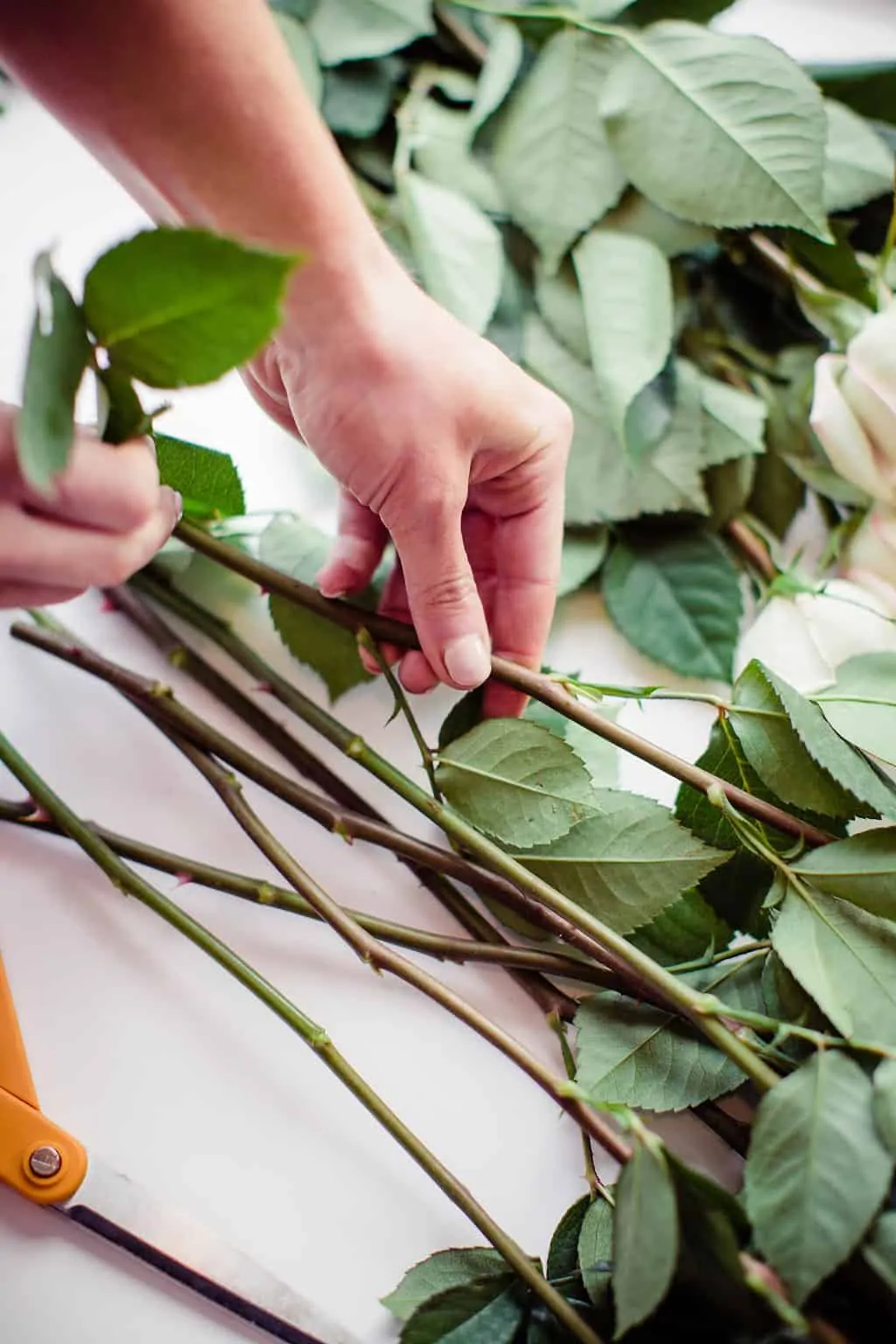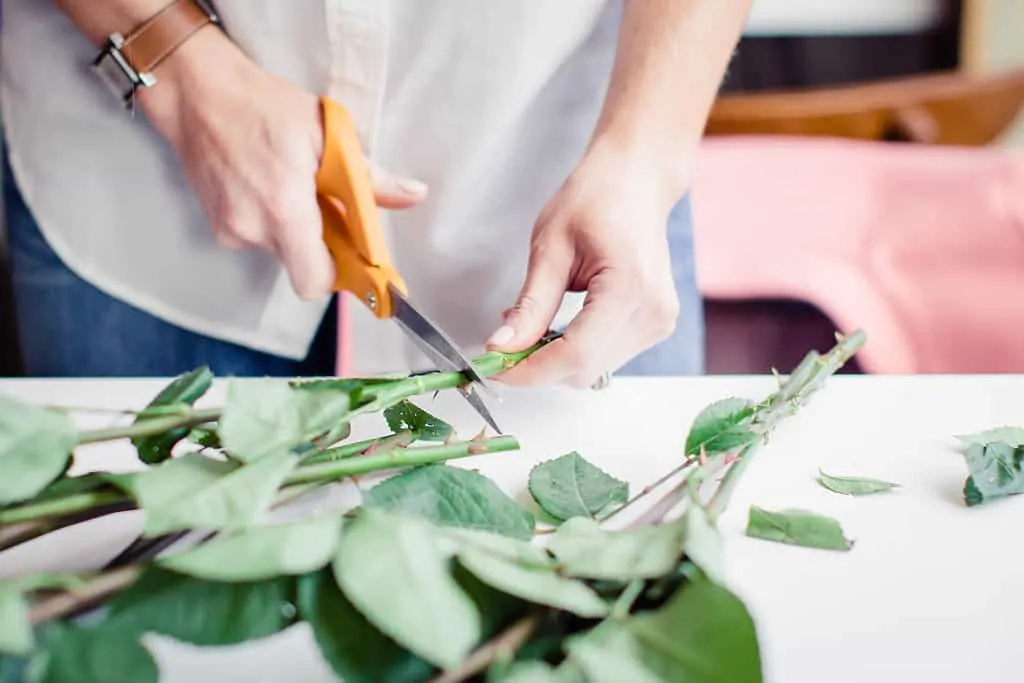 Step 3: Cut flowers at an angle (especially roses) at your desired length.
Step 4: If you're placing flowers in a vase, start by lining the edges of the vase with greenery. Then add in the accent flowers, and finally fill in the arrangement with the show stoppers. However, if you're making a bouquet, cut a square of kraft paper, lay it down flat as a diamond rather than a square, then place the greenery on top so that some of it is spilling over the top corner. Next, add some accent flowers, and then the show stoppers (in a tiered manner). Trimming any stems as needed.
Step 5: Wrap the flowers up with the paper, folding the bottom corner inwards, and secure with ribbon. Voila – you've got yourself a $100 arrangement on a grocery store budget!