Quality over quantity is the key when it comes to minimalist kitchen essentials! Learn about my favorite products and how I keep my kitchen necessities to a minimum!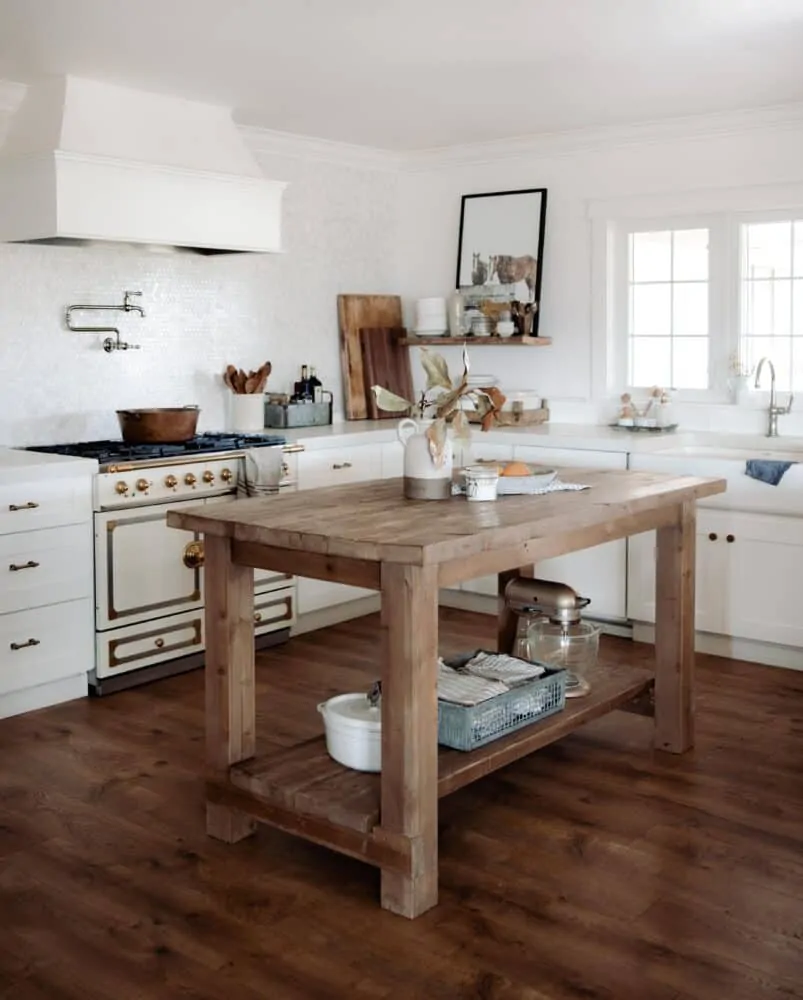 Minimalist Kitchen Essentials
As we've been spending more time in the kitchen, and I've been sharing more recipes and cooking tips, I have been getting asked often about my favorite kitchen essentials.
As I've gotten asked, I've realized that there are a few tools that I seem to use time and time again, while others sit in the cabinets. So what do you really need in the kitchen? What are truly essentials for the kitchen?
Today I want to share with you what I feel are absolute necessities for my kitchen. I am a proponent of simplicity and keeping clutter and tools to a minimum. I shy away from investing in things I know I won't use often.
For example, I have a donut pan simply because of the blog and I like having the ability to share donut recipes (check out my pumpkin donut recipe, it's delish); however, I wouldn't consider a donut pan a necessity. It's something you could easily live without, and most donut recipes can be made using a muffin tin anyways.
I think it's noticing things like this, and skipping buying things for the sake of buying or having and taking the time to ask yourself, will I really use this? Do you really need a mini waffle maker?
"Resist buying for the sake of having. Take the time to ask yourself, will I really use this?"
Will you actually use that fondue pot? If the answer is yes, then by all means, add it to your kitchen! I think this is different for everyone, and no two kitchens are the same! What you consider essential in your kitchen and what I consider essential will probably be a bit different.
My kitchen necessities include a few dutch ovens because I use them all of the time, often times at the same time if I am making a big stock or many soups for the week. However, others might never use a dutch oven therefore it wouldn't make sense to have one just to have one.
For me, I don't use an instant pot, air fryer, or pressure cooker; however, I do find myself using my Vitamix multiple times a week. I think it's all about taking a moment to think about how you cook, what you cook, and what is truly a necessity for your kitchen.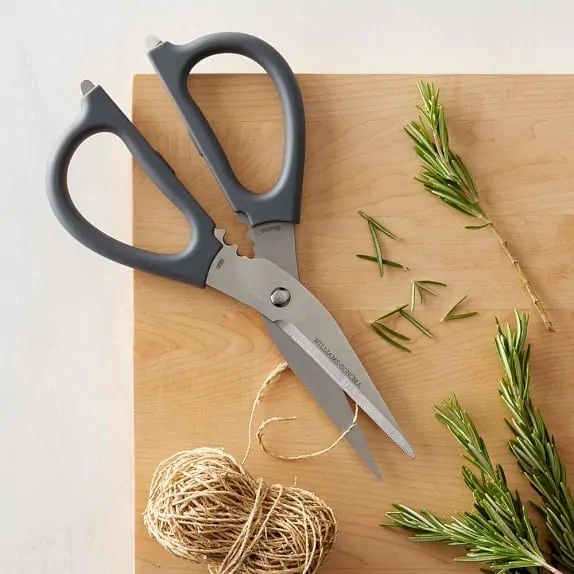 Everyday Tools
Everyday tools like spatulas, spoons, measuring cups, whisks, tongs, etc… streamline the cooking process!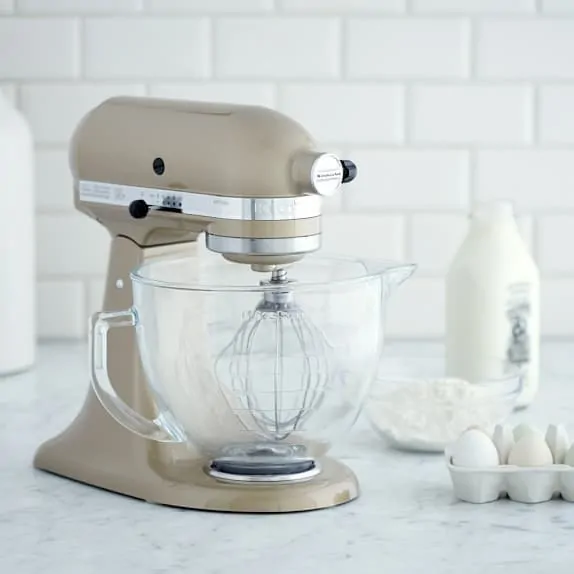 Electronics
I think the electronics you have in your kitchen should be kept to what you will need and use. If you don't like smoothies or soups, you probably don't need a vitamix! If you love having fondue every Saturday night, invest in a great fondue pot!

Right now W-S is offering a great deal on Vitamix blenders and KitchenAid stand mixers. If you're in the market for an espresso maker, I love mine and you can get 20% off at Bed Bath & Beyond when you sign up for their email list!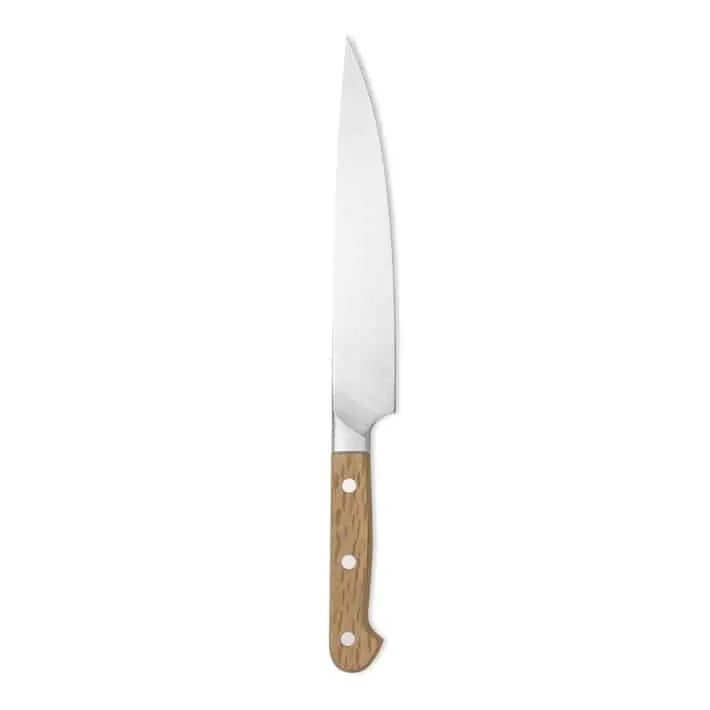 Sharp Knife
I can't overstate the love I have for this beautiful oak knife. It's one of my favorite kitchen tools!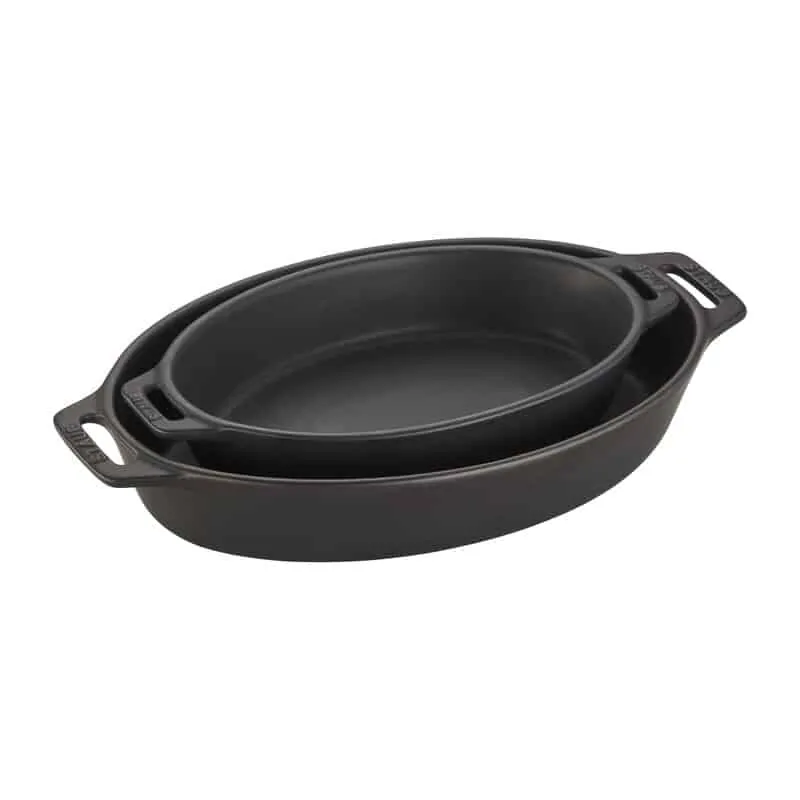 Baking Dishes & Molds
I find myself baking weekly – whether it's cooking chicken or making cookies. I love having both beautiful and functional pieces! Definitely one of my kitchen essentials!
This set is a favorite of mine, on sale!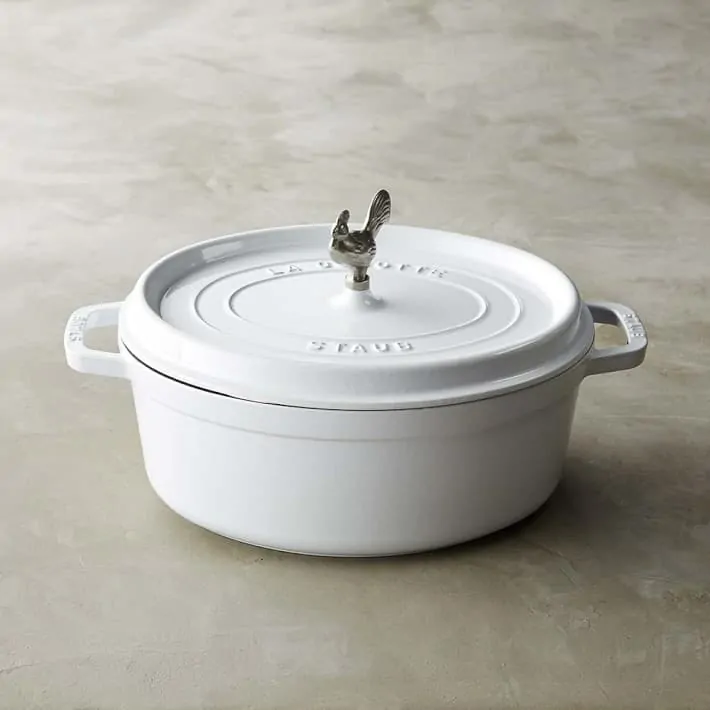 Dutch Oven & Cast Iron
This is one of my most loved and used kitchen items! I sometimes get two of them going at once when making stocks and soups! I do not ever use my slow cooker because I find dutch ovens to be so much better!

Dutch oven shopping? Check out my Dutch Oven Review Guide! Also read my French Range Review!
Minimalist Kitchen Necessities
The necessities for a minimalist kitchen that combine form and function!
Good Scissors
Cooking requires good, sharp scissors. Just like when sewing: when your scissors go dull, everything else goes to hell.
Sharp Knives
Once you experience cooking with a sharp knife, you'll never be able to go back! Don't forget you can sharpen your knives whenever they feel dull to keep you happy in the kitchen! This is my favorite wood handle knife, it's so gorgeous!
Wooden Spoons
I have a thing for wooden spoons. They are my go-to cooking utensil and simply put, I find them beautiful. Polder's OWM is my favorite place to source beautiful handmade wooden spoons.
Quality Basic Tools
Having a nice set of metal tongs, a slotted spoon, good spatula, whisks, pastry brush, and other basic tools is so helpful. I shy away from plastic spatulas and spoons simply because I think metal, wood, and ceramic are prettier!
Baking Dishes & Cookie Sheets
Quality Pots & Pans
I believe in investing in a few quality pots and pans that last for years rather than buying something less expensive that scratches, chips, or sticks. I have tried many types of pots and pans, and these are hands down my favorite (currently on sale). These copper beauties are also dreeeeamy!
The basics include:
Small & Medium Sauce Pot
Large stock pot
Small & Medium Non-Stick Frying Pan
Large Frying Pan or Shallow Pot
Mixing & Prep Bowls
I enjoy using ceramic mixing bowls and collect vintage prep bowls whenever I travel. Stainless steel is another great option for your kitchen. Whichever you prefer, having a set of three is nice, any more than that can feel excessive.
Measuring Utensils
Glass Jars & Storage Containers
I love keeping things organized and pretty by using glass storage containers and jars, plus it helps create a little more sustainability in the kitchen! When I get home from the grocery store I immediately empty pantry goods into storage containers and jars.
Basic Electronic Tools
I am including basic electronic tools in my list because they make life easier. Could you hand blend everything? Technically. I think cooking is easier with a few basic electronic tools such as: a blender (major sale!), electric mixer or stand mixer, instant read thermometer, and coffee pot or espresso maker. You may also find a slow cooker, instant pot, pressure cooker, or air fryer a necessity in your kitchen!
Cast Iron Skillet
A cast iron skillet goes far in the kitchen, it can be used to make a variety of things! Plus it's easy to clean with a quick wipe down and makes cooking one-pot meals very easy!