Your Ultimate Guide to Selecting the BEST Real Christmas Tree!
This post may contain affiliate links, please read my disclosure policy.
If you're wondering where to find real Christmas trees near you, or how to pick the best real Christmas tree, you're in luck! Today we're sharing everything you need to know about real Christmas trees: from how much they cost to how to care for them!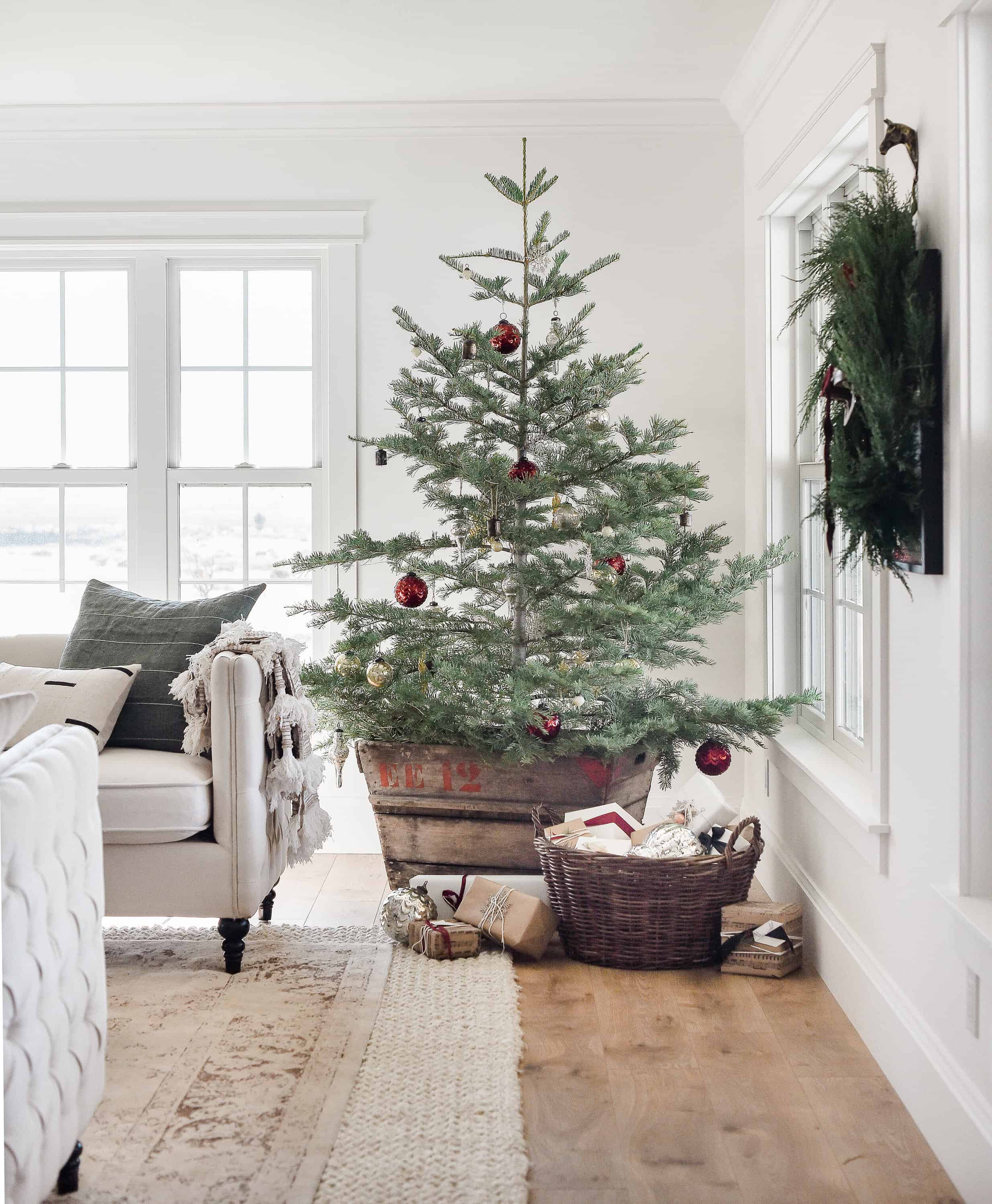 The Best Real Christmas Trees
While it seems there are two camps when it comes to Christmas trees; I think we can all admit that a live Christmas tree is something special. The smell alone can put even the biggest Grinch into the holiday spirit.
Why did the Christmas tree tradition begin?
The tradition of the Christmas tree as we know it dates all the way back to Germany in the 16th Century. It is said that Martin Luther (the famous Protestant) was inspired by the stars in the night sky and wanted to recreate that for his family. He went home and strung lit candles around their holiday tree, starting an everlasting trend.
However, long before that and before Christianity existed, ancient Romans were decorating with boughs of evergreens over their doors to ward off evil spirits during the winter season.
There certainly is something timeless and magical about the beauty of trees and branches that stay green and lush for us year round, bringing hope and keeping away darkness during the winter months.
I have some great ideas if you want to get started using live branches to decorate for the holidays in this post.
If you're in the market for a live Christmas tree, consider this your guide to selecting best real Christmas tree! We've analyzed each species' shape, needle retention, color, and scent so you can select the best tree for your family!
---
Fir Trees
---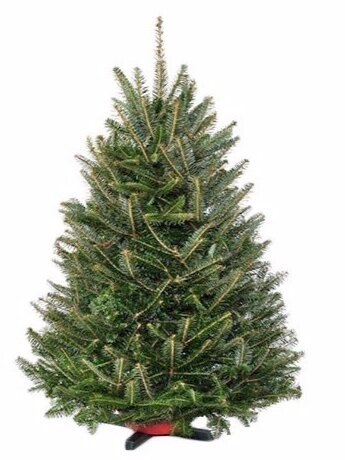 Fraser Fir (#1 Recommended)
The Fraser Fir tree is all around one of the best real Christmas tree varieties you can buy.
These dark green trees have very strong branches that bend upwards a bit so they are great for hanging heavy ornaments on, and have a strong and classic smell. There's a reason so many candles mimic their scent!
In additional the Fraser fir offer excellent needle retention, which is a big selling factor of live Christmas trees!
Balsam Fir (#2 recommended)
Balsam Fir trees are a classic, lush Christmas tree with a cone-like shape, and a nice strong smell. In fact, the Balsam Fir is the most fragrant real Christmas tree! The needles are dark green, with durable branches that support heavier ornaments.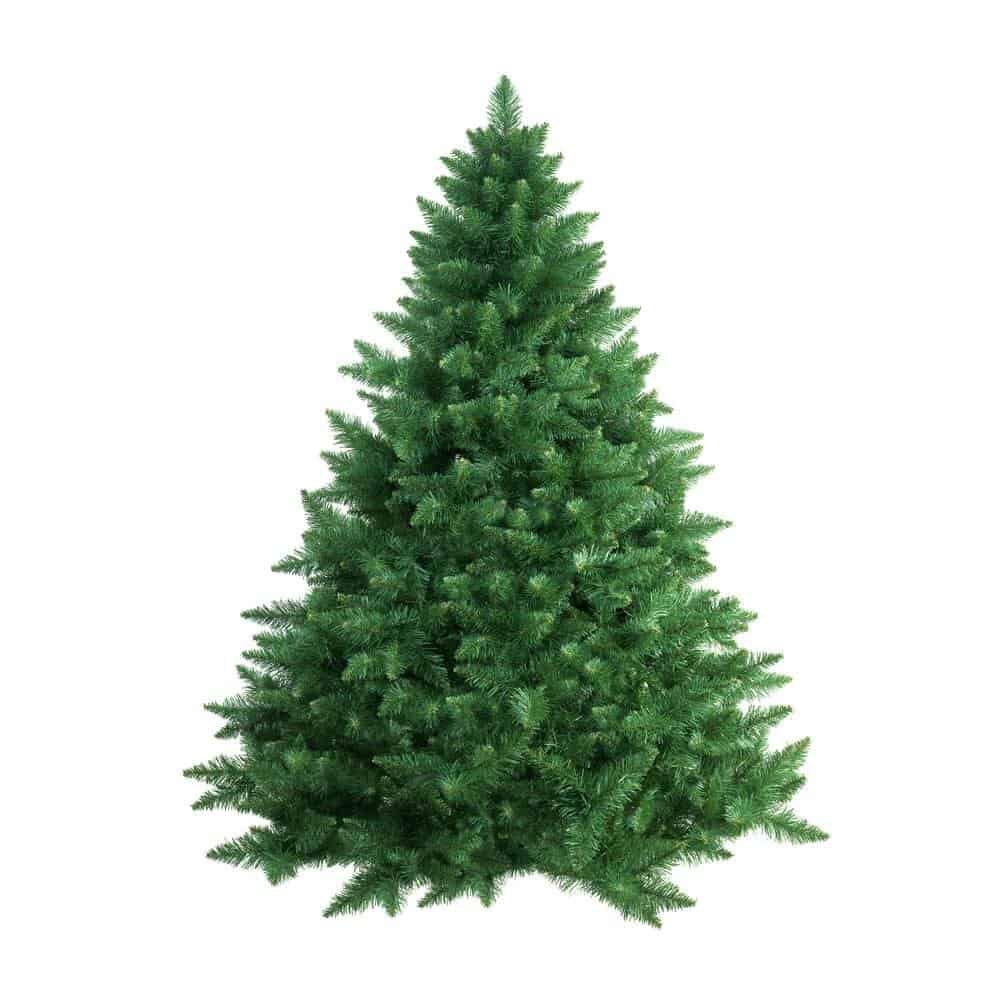 Douglas Fir
These beautiful dark green trees feature a hint of blue, and provide a slightly sweet scent.
They're very common at tree farms with branches that are bushy and full, and with needles that stay put. These are great trees for displaying your ornaments clearly.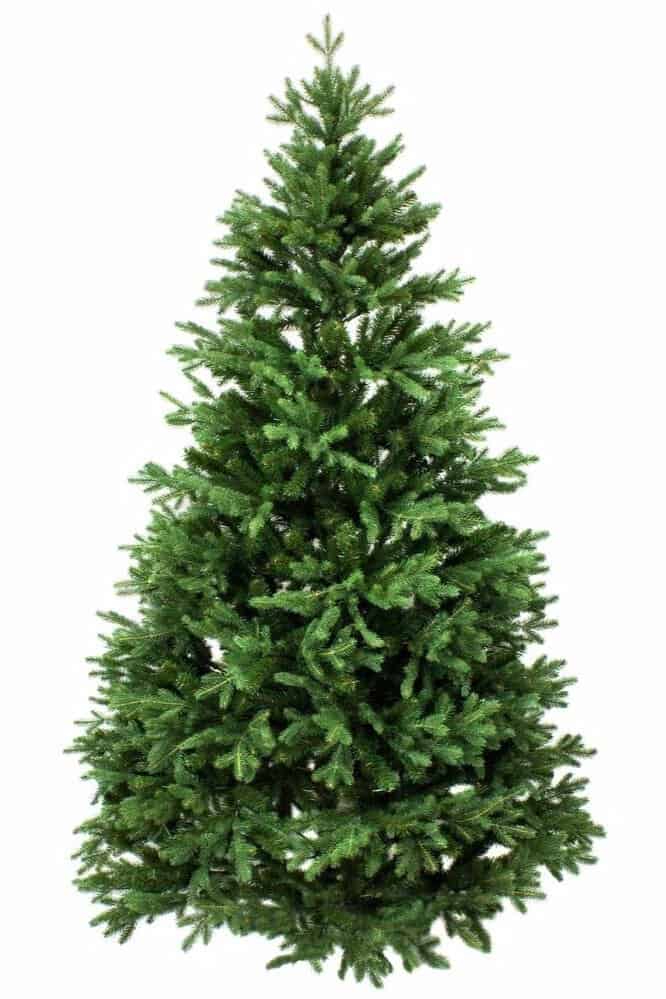 Noble Fir
Noble firs are very elegant and formal trees with incredibly strong branches and long lasting needles! Their branches tend to stick out straight, being great for showcasing pretty ornaments.
While these are great Christmas trees, they are also commonly used for making wreaths and garlands out of. They have a classic scent and are a little silvery-blue in color.
Did you know it takes about 12 years to grow a Noble fir to Christmas tree size?
---
Pine Trees
Generally slightly smaller in stature than firs, and appear more "bushy".
---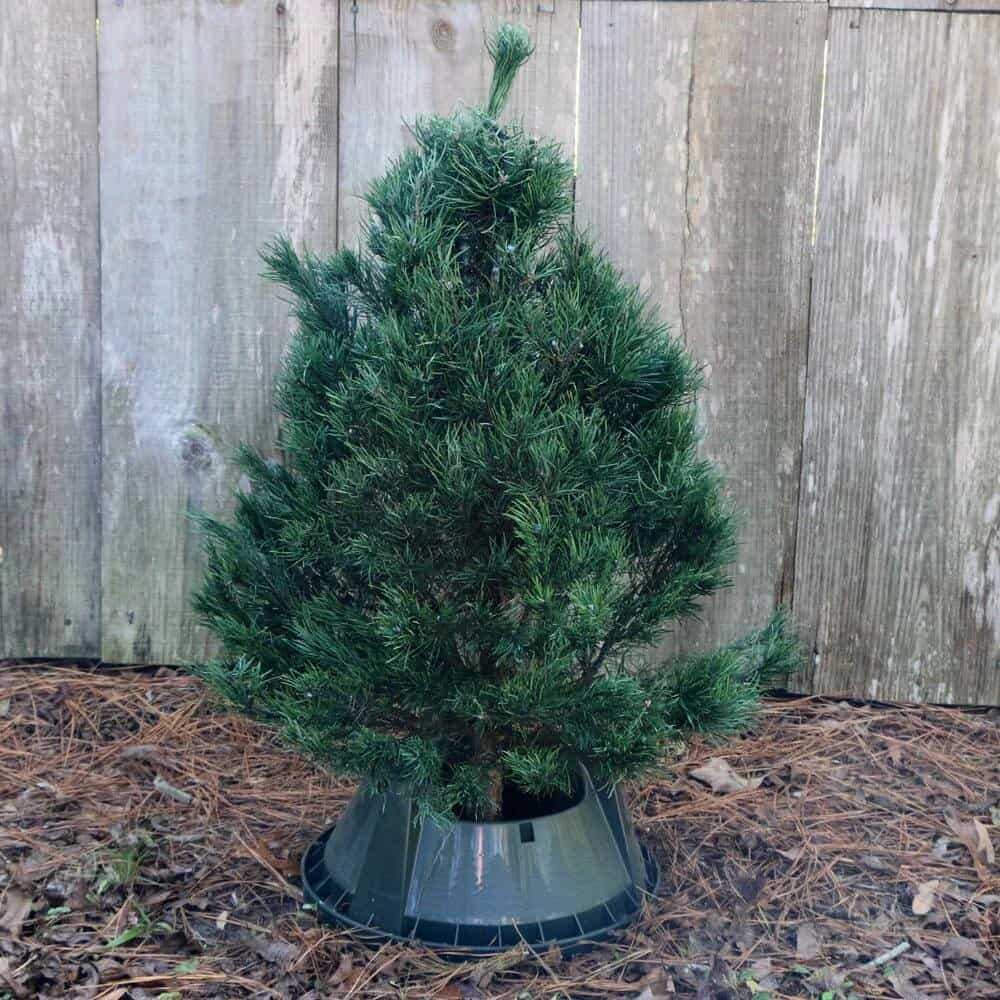 Scotch Pine
These Christmas trees are hardworking with great needle retention, a classic cone shape, and rich green. They are sturdy and bushy in nature, being great for heavy ornaments or pets.
These trees are very hardy, with excellent water retention, and will last well throughout the Christmas season!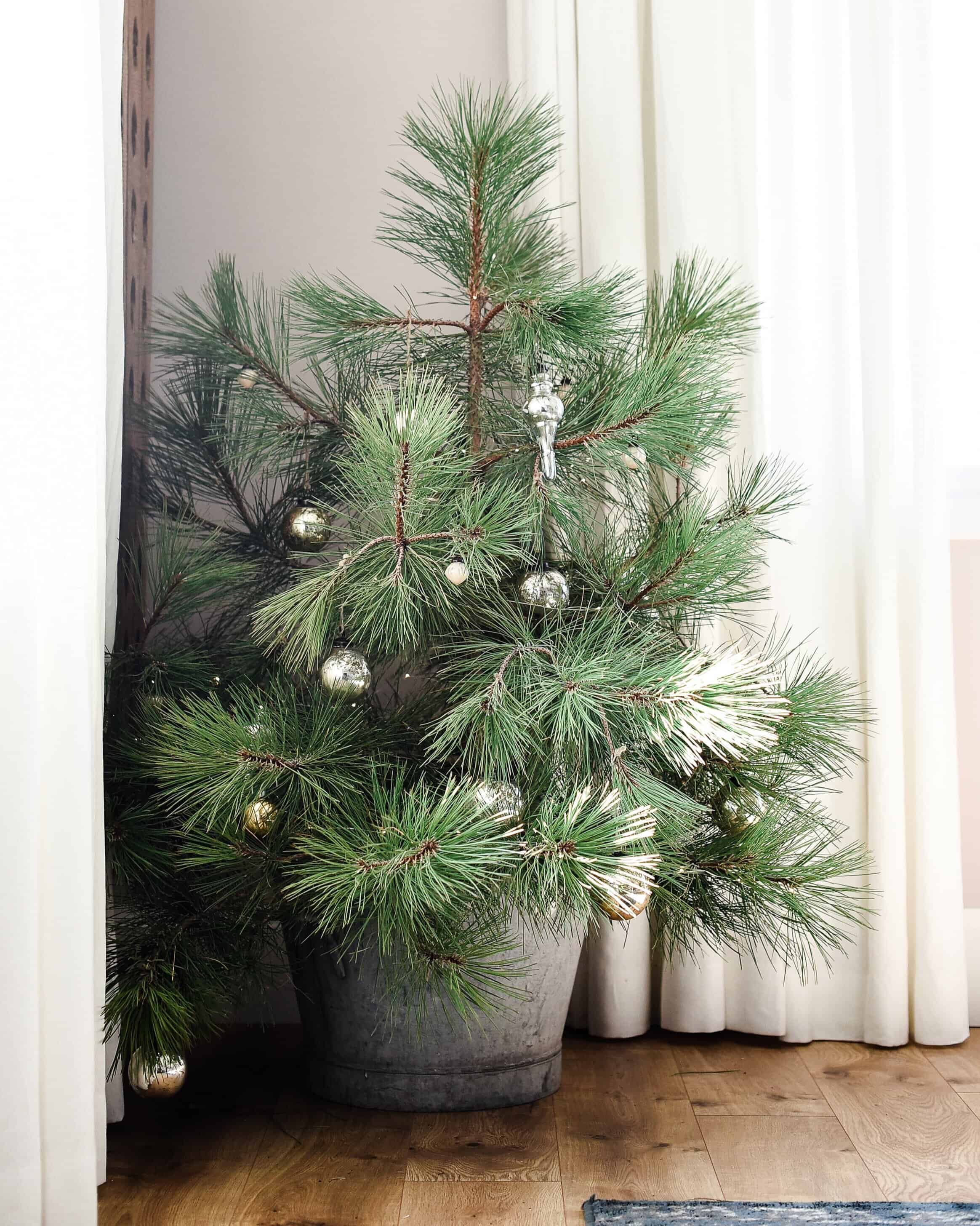 White Pine
These silvery-green trees stand out because they are virtually fragrance-free, being perfect for allergy sufferers.
They are very conical and triangular in shape. Their branches are a bit flimsy though, so beware if you have heavy ornaments.
The needles of a White Pine can be as long as 5" and look beautiful, light, and fluffy! These types of trees do best with simple decorations such as ribbon and lights.
---
Spruce Trees
---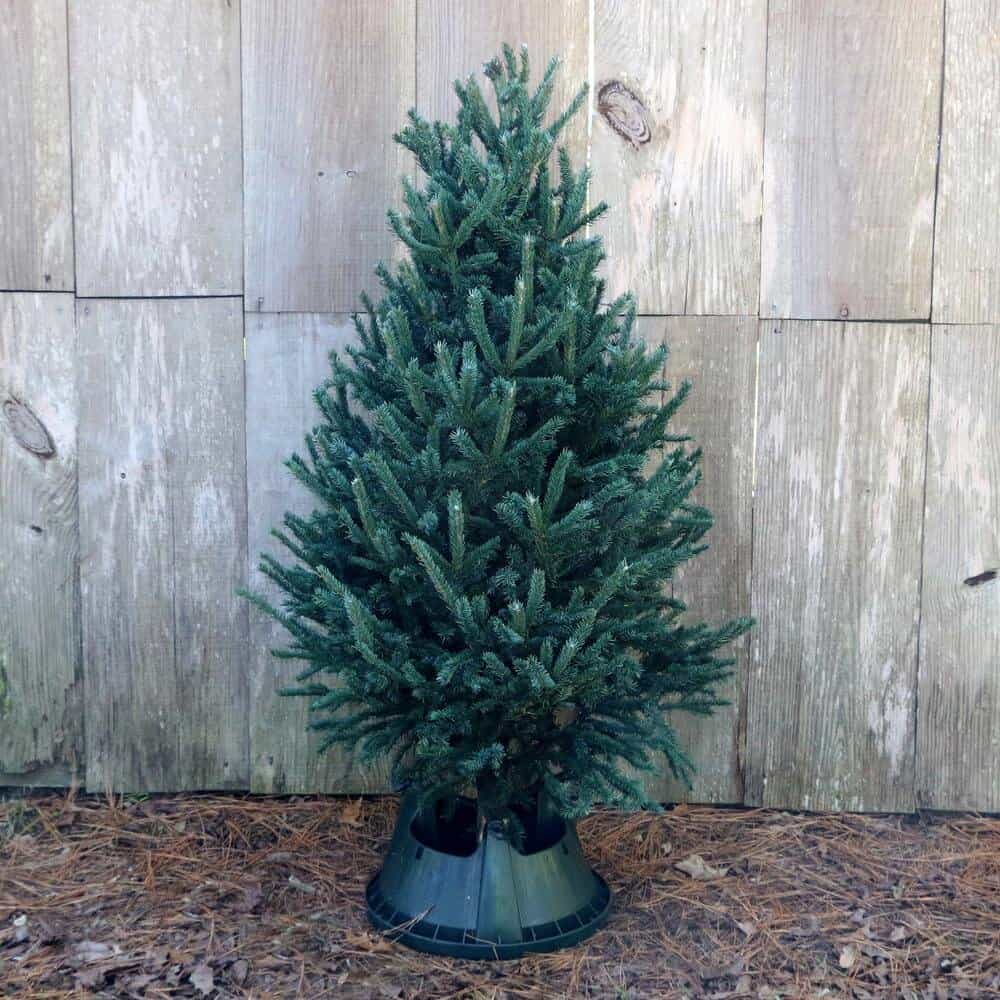 Black Hills Spruce
This Christmas tree is dark green and very symmetrical. It has very dense and sturdy branches. This is a great tree for people with pets, or that live in an apartment or smaller space.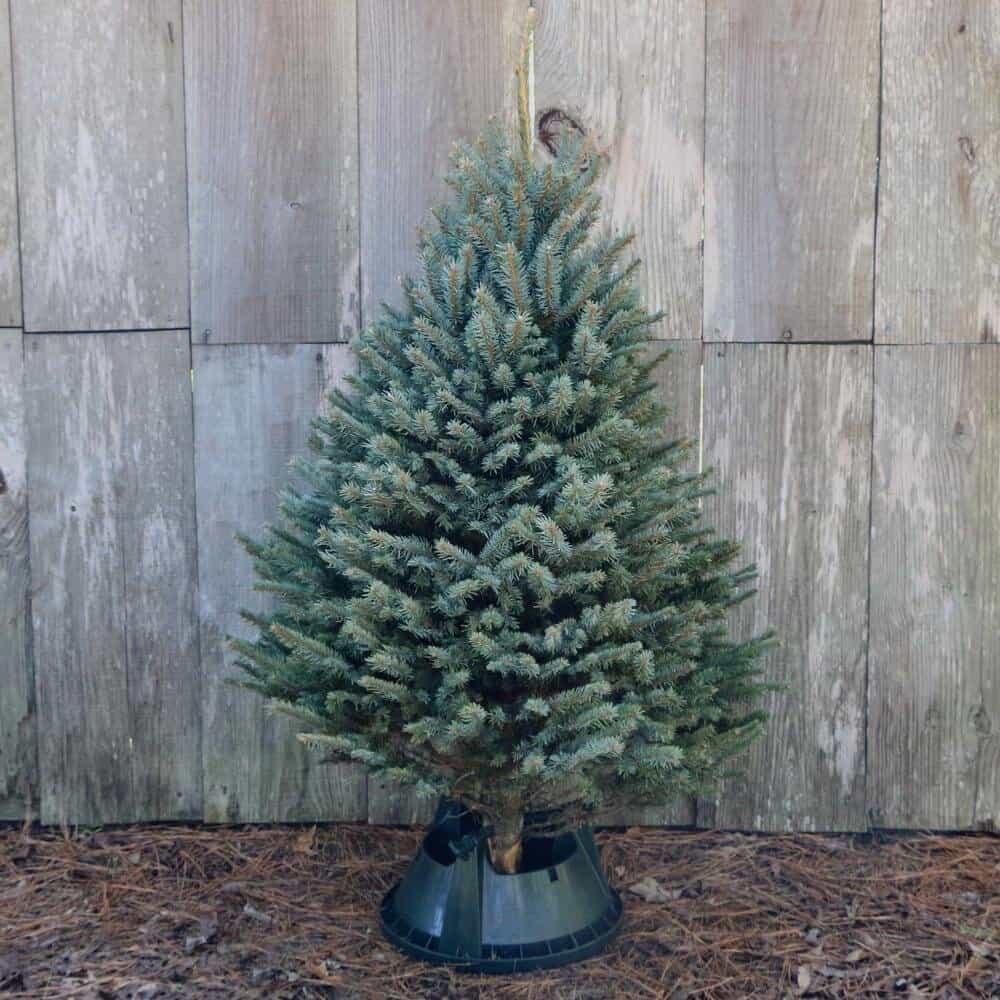 Colorado Blue Spruce
This is the only Christmas tree on our list that is distinctly silver in color, or sometimes described as blueish-gray. It holds onto its needles well and lasts longer than most trees.
This is a great small-space tree that smells nice and will last throughout the holiday season!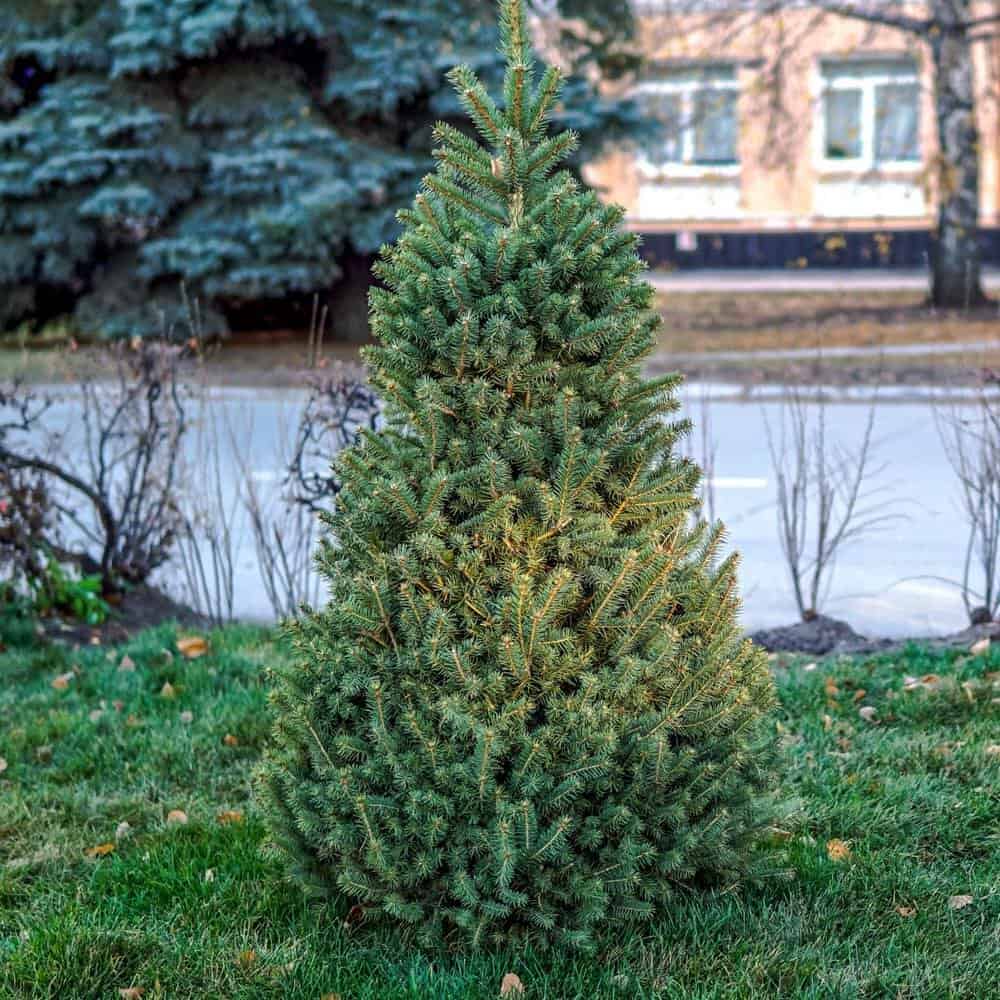 Norway Spruce
These Christmas trees are the most unique in shape with needles that hang from the branches making a pretty bow curve with each branch. They have a very subtle scent and dark green color, really exuding style.
---
How to Pick the Best Real Christmas Tree
---
Once you have decided on the look, feel, and smell of your live Christmas tree, it's time to find the best version of that tree. Here are a few quick tips for picking out the best one.
Do the shake test: You want the tree with the least amount of needles falling out. Give your tree a little shake and make sure it doesn't lose too many needles.

Pinch your needles: Be sure to pinch some needles between your fingertips, showing how strong they are and how fragrant. The more lively each needle, the better.

Check for pests: Be sure that there aren't any signs of pests like holes or browning of the needles and branches. The last thing you need are creepy crawlies coming along with your Christmas spirit!

Get a trim: Most tree farms or lots will give your Christmas tree a fresh trim of the trunk so that it's flat on the bottom and better absorbs water. You can also have the trunk shaved down so that it fits into your stand really well, without random small branches at the base.
---
How to Care for your real Christmas tree
---
Use these no-fail approaches to make your family's holiday tree stand out. I have an entire post dedicated to how to keep your Christmas tree fresh, if you'd like even more information!
Water daily.

This is a no-brainer, but it really helps to keep your tree well-watered. I find that watering at night when it's colder helps to retain the moisture all the next day, and helps me to remember to turn the lights out.

The smaller the light bulbs, the better.

Christmas tree lights can get hot and be drying. The smaller the individual bulbs on your strand are, the better for the longevity of your tree. If you want some ideas for lights, check out

this post

.

Turn your lights off at night.

While the glow of the Christmas tree can be romantic and nostalgic, try to turn the lights off as often as you can. This is safer from a fire-hazard perspective, and keeps your tree fresher.

The strength test.

If you have heavy ornaments, do a strength test. Each tree branch should only drop about ¼ of an inch at most when you hang something on it. Avoid droopy looking trees and ornament breakage by hanging heavy things on sturdier branches, often near the top of the tree where they are shorter and stalkier.
Where to find Real Christmas trees near you?
If you're hoping to buy a live Christmas tree, you're in luck! Most towns will have many options when it comes to purchasing real Christmas trees. Here are some of our favorite places to find a real Christmas tree near you!
Boyscouts of America
Often times the Boy Scouts of America sell fresh Christmas trees outside of stores and shopping centers. They are very fresh trees and the profits go to a great cause! You can contact your local boy scout organization to find locations.
Local Tree Farms
A quick Google search will help you find local tree farms in your area. Wouldn't it be fun to start a family tradition of selecting the perfect Christmas tree while supporting a local farm?
Grocery Stores
Most grocery stores sell fresh cut Christmas trees during the holidays. Whole Foods is known for having particularly fresh real trees!
Hardware Stores
Home Depot and Lowes both sell Christmas trees available for purchase at local stores. Home Depot also offers FREE home delivery of real Christmas trees! Home Depot has a reputation for offering very high quality trees, and the variety of live Christmas trees available is unrivaled!
Online
Waldie is a sustainable solution to buying real Christmas trees online! Simply enter your zip code, and they connect you with a local tree farmer! The only drawback is that not all zones are serviced. Home Depot offers trees to be purchased online with free delivery!
Also check out A Tree to Your Door, which sells Balsam Firs, White Pines, and Fraser Firs.
I hope this guide helps you narrow down the exact perfect tree for you. You really can't go wrong with a live Christmas tree! No matter what you choose, if you take care of it once the tree is home, you're sure to have a stunning holiday.
Read Next: Christmas Printable Banner | Simple Farmhouse Christmas | Farmhouse Christmas Tree Ideas | DIY Salt Dough Ornaments