The Makeup & Skincare I Travel With (aka the Necessities)
This post may contain affiliate links, please read my disclosure policy.
My favorite beauty products and skincare that I don't travel without!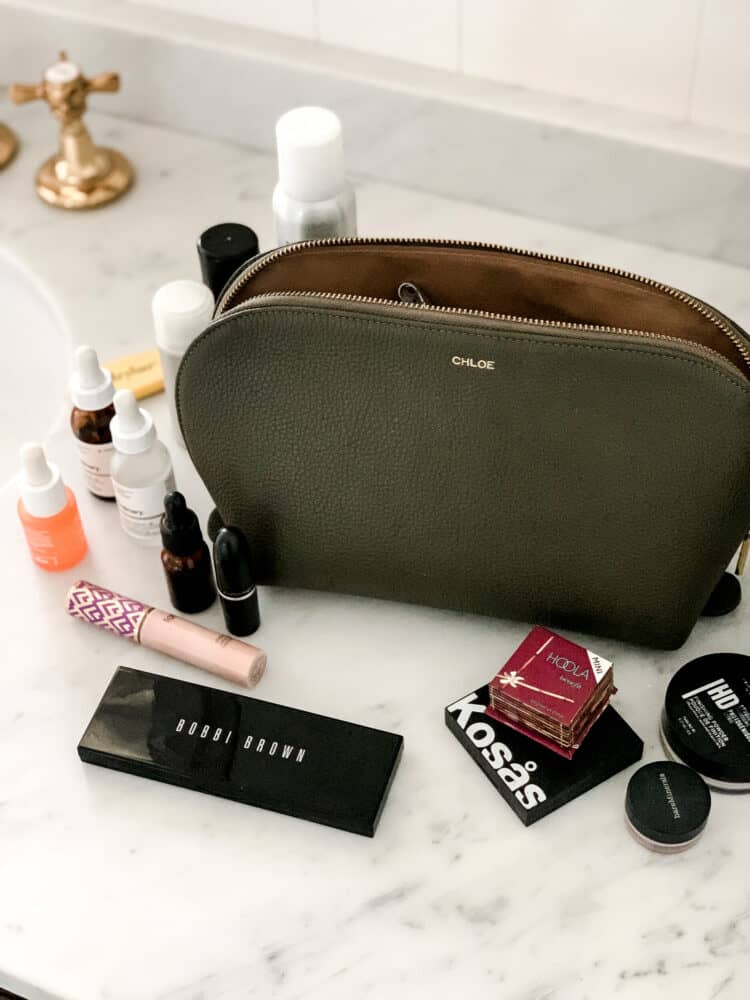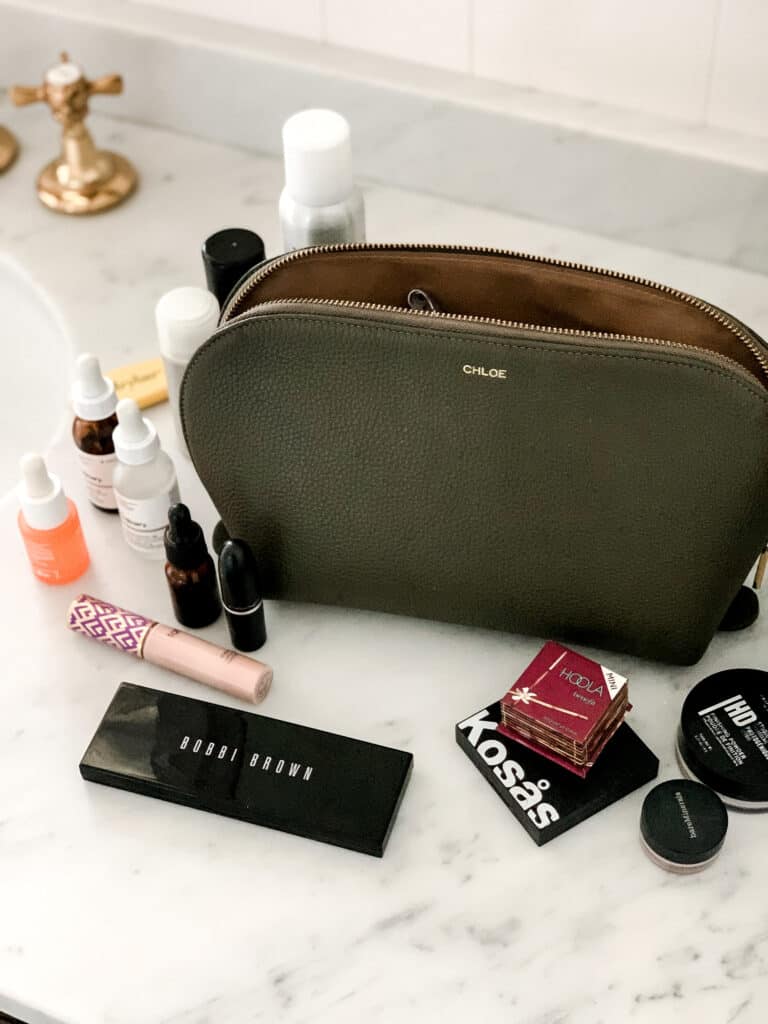 As I get ready to depart for the Las Vegas Market, I find myself packing what I consider to be the most necessary skincare and makeup products. It's always fun to hear about great new makeup and skincare products isn't it? I receive countless questions about makeup and skincare in my DMs on instagram, so I figured this would be a helpful post for those wondering what my favorite products are!
---
TRAVEL CASES
---
I don't know how I lived without this makeup brush case! I traveled for years not knowing that $10 could have saved me from ruining my makeup brushes!!! You. Will. Love. This!
I purchased one of these travel sets this Christmas, and I absolutely love it! The monogram is such a special touch.

---
SKINCARE
---
I use this morning noon and night! This has become one of my favorite oils that helps keep my skin hydrated, yet doesn't feel greasy. This is meant as a cleanser, but I use this more as a moisturizer! I have incredibly dry skin, and this helps keep my skin hydrated!
I purchased this last year for the first time and fell in love with the product! It's a gel formula that glides over the skin and instantly brightens and hydrates. I use it nearly every morning!
I mentioned I have dry skin…so this has become a necessity for me! I use this in combination with the Amino acids almost every morning!

I combine this with a few drops of the Hyaluronic acid I linked above, my skin drinks it up! I use this under my moisturizer and have found it to be very helpful with keeping my skin hydrated!
I really love Vitamin C, and although I know it's not as effective without the presence of Vitamin E or Ferulic Acid…I still am a sucker for it! This $13 vitamin C serum is a great travel buddy. I picked it up at Target last time I was there and happen to really like it! However, if you're looking to invest in a quality Vitamin C formula, this is my favorite!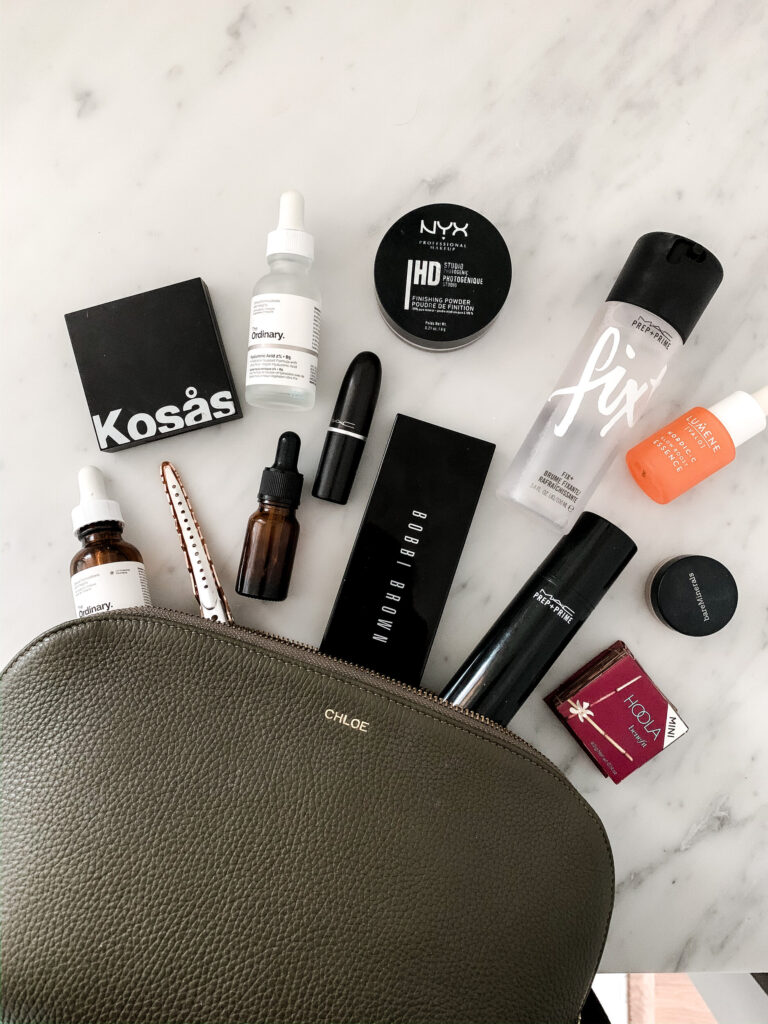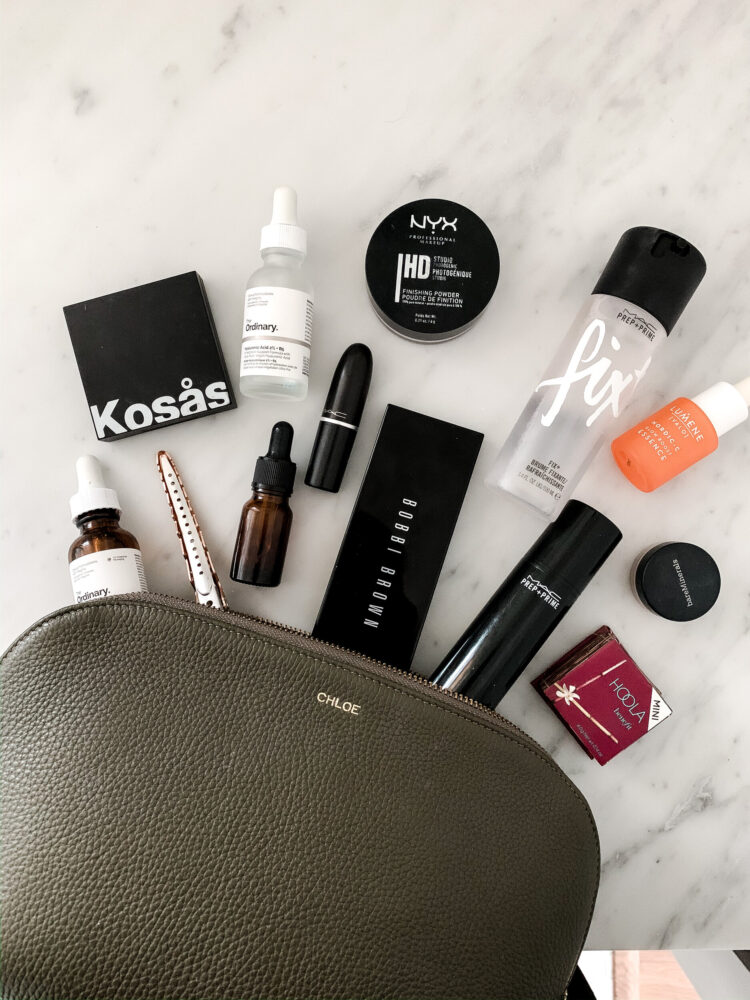 ---
MAKEUP
---

I have tried a lot of primers, and I don't necessarily have a favorite, but I do really like this one! I think anything with a little sparkle to it goes a long way! I like using MAC products because you can recycle the packaging and get a free lip gloss (bring in 6 empty products and they'll give you a lipgloss or lipstick at no cost!)!
My skin is incredibly dry, yet tends to get a bit greasy by the end of the day. I like to use this translucent powder to help beat that afternoon shine! I dust on a very light layer before setting my makeup with spray.
I use a setting spray to set my makeup every day! For almost ten years, this has been my favorite!

I really love this formula, it instantly makes under-eye darkness disappear! I use a few dabs under my eyes and then blend out with a beauty blender so that the rest of my face gets a slight coverage from the concealer.
I started using this last year and instantly loved the powder blush and highlighter. The blush adds a beautiful natural color and the highlighter is perfect without being too shiny or glittery!
I love Bobbi Brown's ability to keep her makeup natural looking and beautiful! Her eye shadows add the perfect touch of color without being too dramatic. A palette like this is great for traveling; it can easily take you from day to night!
This bronzer was recommended to me by my friend Nikki Scheerer (an awesome makeup artist in Reno). She said it's great for adding color without being orange, and she was right! This is the perfect way to add a touch of color to the face! The only annoying thing about this product is the packaging – I broke the little box it comes in, into a flat surface so that I can get my bronzer brush to work with it!
I use a light dusting of this all over my face for the perfect glow! This really does work, it's amazing!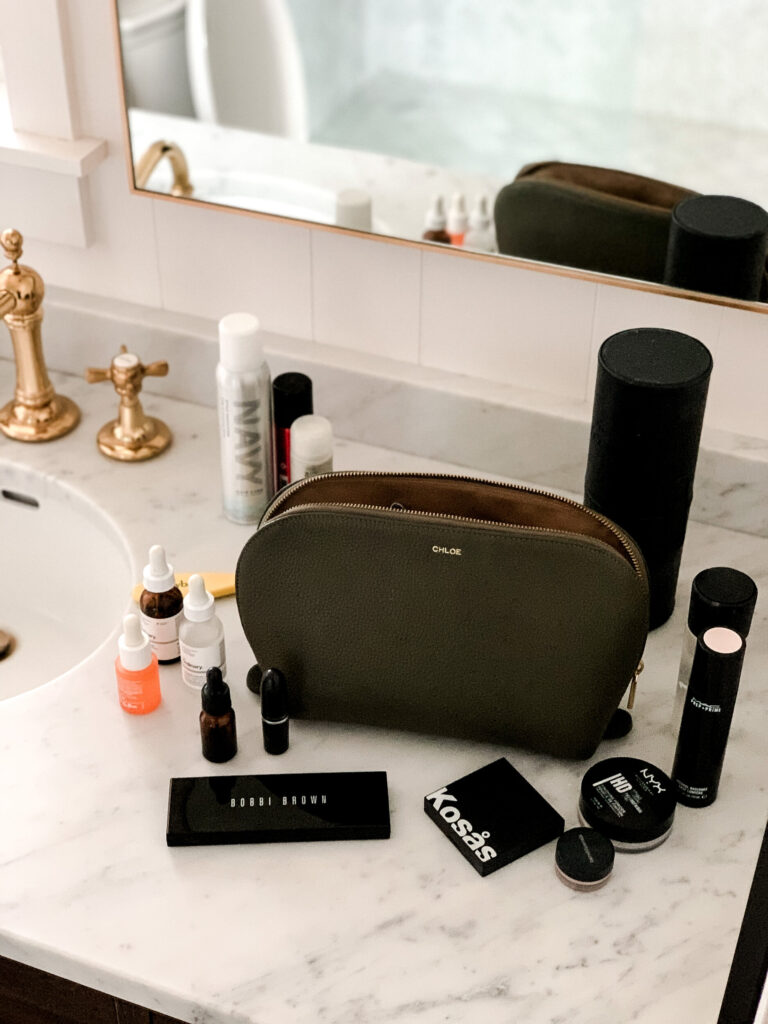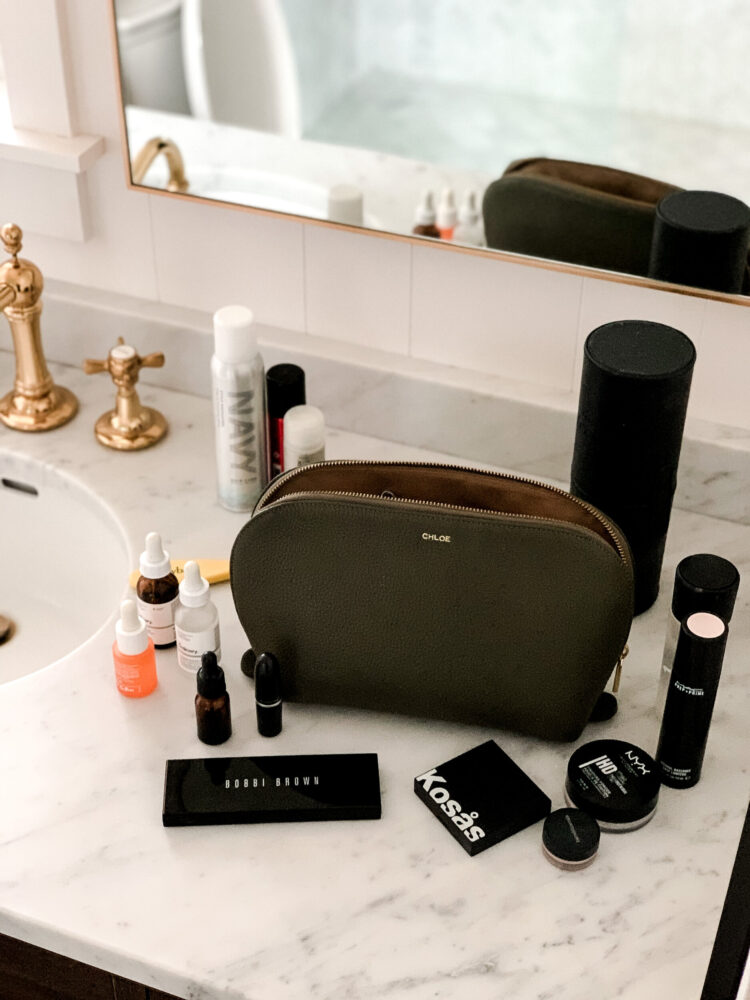 ---
HAIR
---

This prep and finishing spray has quickly become my favorite! The scent alone is enough to make me use this daily! I use a very light mist over my hair to finish it off! Code BOXWOOD for 30% off!
I have come to not be able to live without this stuff! Since I cut my hair, it's hard to get the volume I'm used to…this is the best powder to dust on to your roots to create volume. Just a tiiiiiny tiny tiny bit dusted into my roots, and I'm set!
I recently purchased this hair brush and have really loved it!
I love using these clips as I style my hair and do my makeup, I travel with a few to keep my hair out of my face when I get ready, and when I wash my makeup off for the day!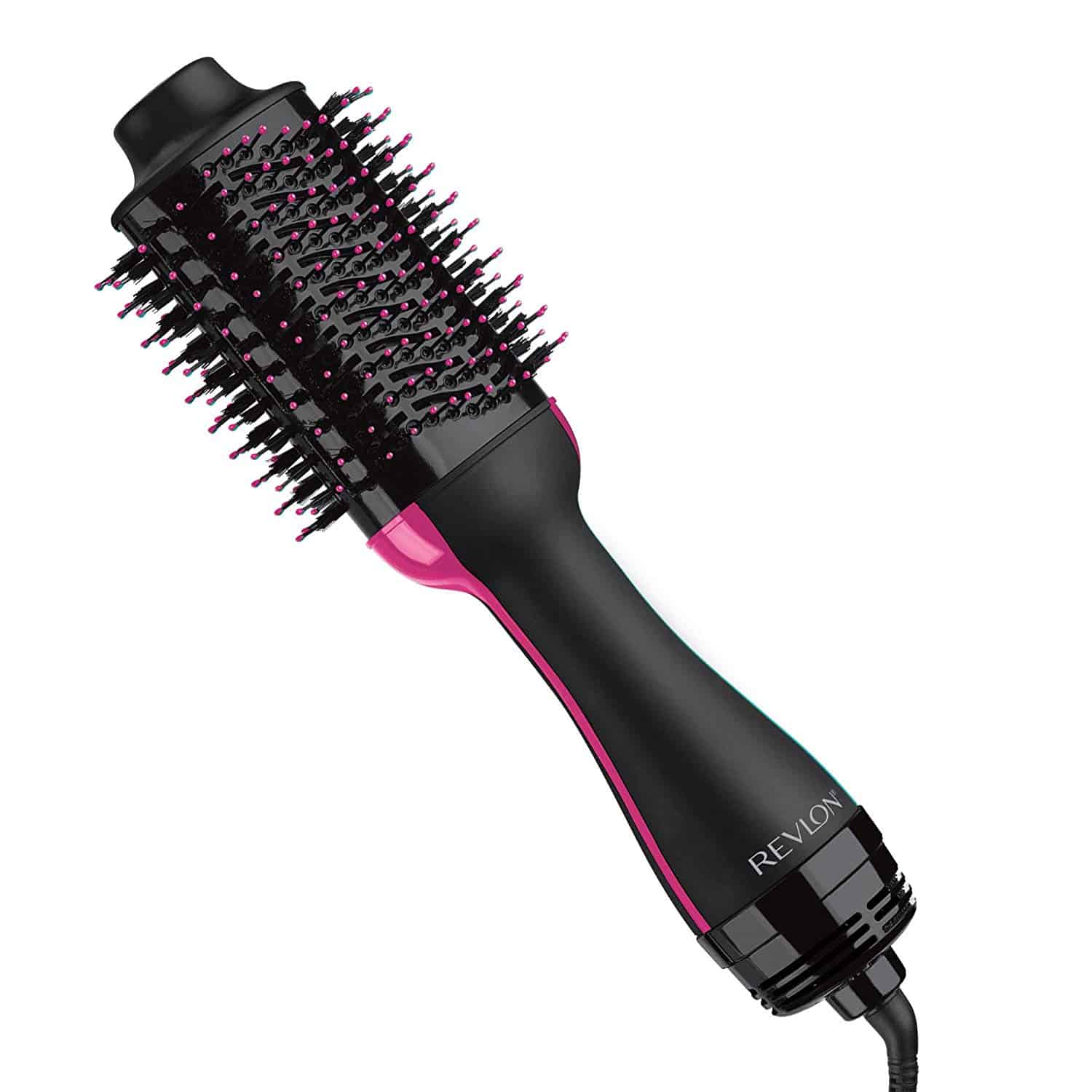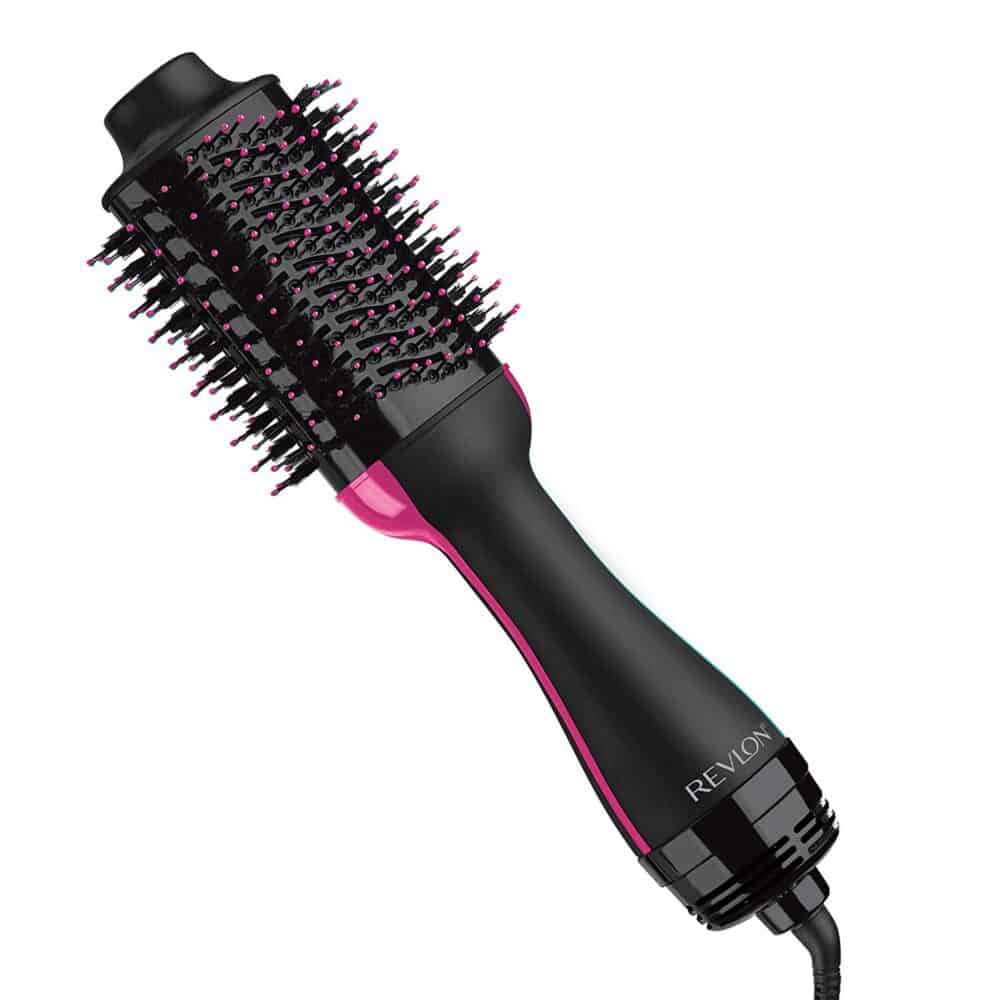 I don't necessarily travel with this…but it's 40% off right now!! Thought I'd share a link with you since this has become a STAPLE!