White concrete countertops are a beautiful organic element in a kitchen, after pouring, they must be properly sealed for longevity!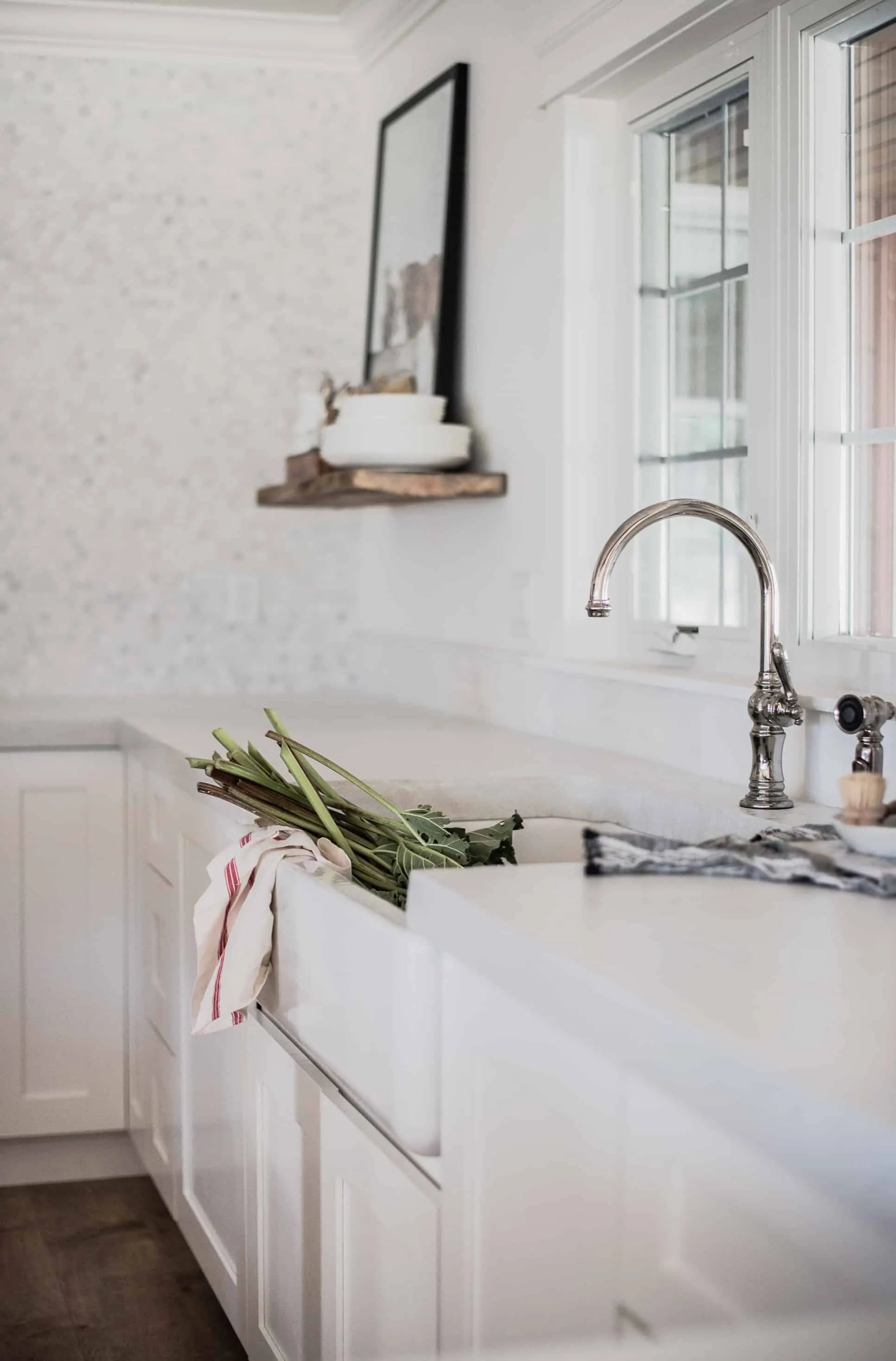 If you are here because you just finished reading my first post about the white concrete countertops, welcome! If you haven't read it yet, you can click the link above!
White Concrete Countertops weren't what I was expecting…
In fact, they have been a pretty big pain in the neck.
I do love them, but they have been something I've grown to love rather than loved right off the bat. They have lots of imperfections, scratches, holes, slight humps, etc… I was expecting a very smooth, stone like surface, but concrete countertops have a very organic "rustic" nature to them.
A little back story…
After our cement countertops were poured, we popped the forms off which revealed very smooth edges. The last step in the concrete countertop process is sealing them up! I ordered sealant from Concrete Countertop Solutions, which we applied 4 coats of.
I was so excited to finally be able to use our countertops! I started moving things in and wiping everything down with a wet rag to remove dust. While I was doing this, I noticed that some of the concrete darkened as if it were wet.
I thought this was odd because the sealer was supposed to protect the concrete from liquids. If it was absorbing water, it would probably absorb wine, coffee, and other liquids.
I called the company, and they said the darkening was probably due to the sealant not being applied correctly. I found it hard to imagine that after 4 coats, the sealant would be so thin. It was as if it were sitting on top of the concrete, and could easily be scratched off. I was very disappointed, but luckily, they told me that it could be removed with acetone, and applied again.
My poor contractors… Right when we thought we were done with these counters, we have to go back in, remove the sealant, and apply it again. Perhaps it wasn't applied properly the first time (I really doubt it), but I really don't want to put my money on it. I referenced back to Chris Loves Julia's post, and decided to order the sealant that they used (StoneLok Countertop Kit). It is a three part system and promises excellent results – but it's going to take about a week of work.
---
a few iPhone shots of the counters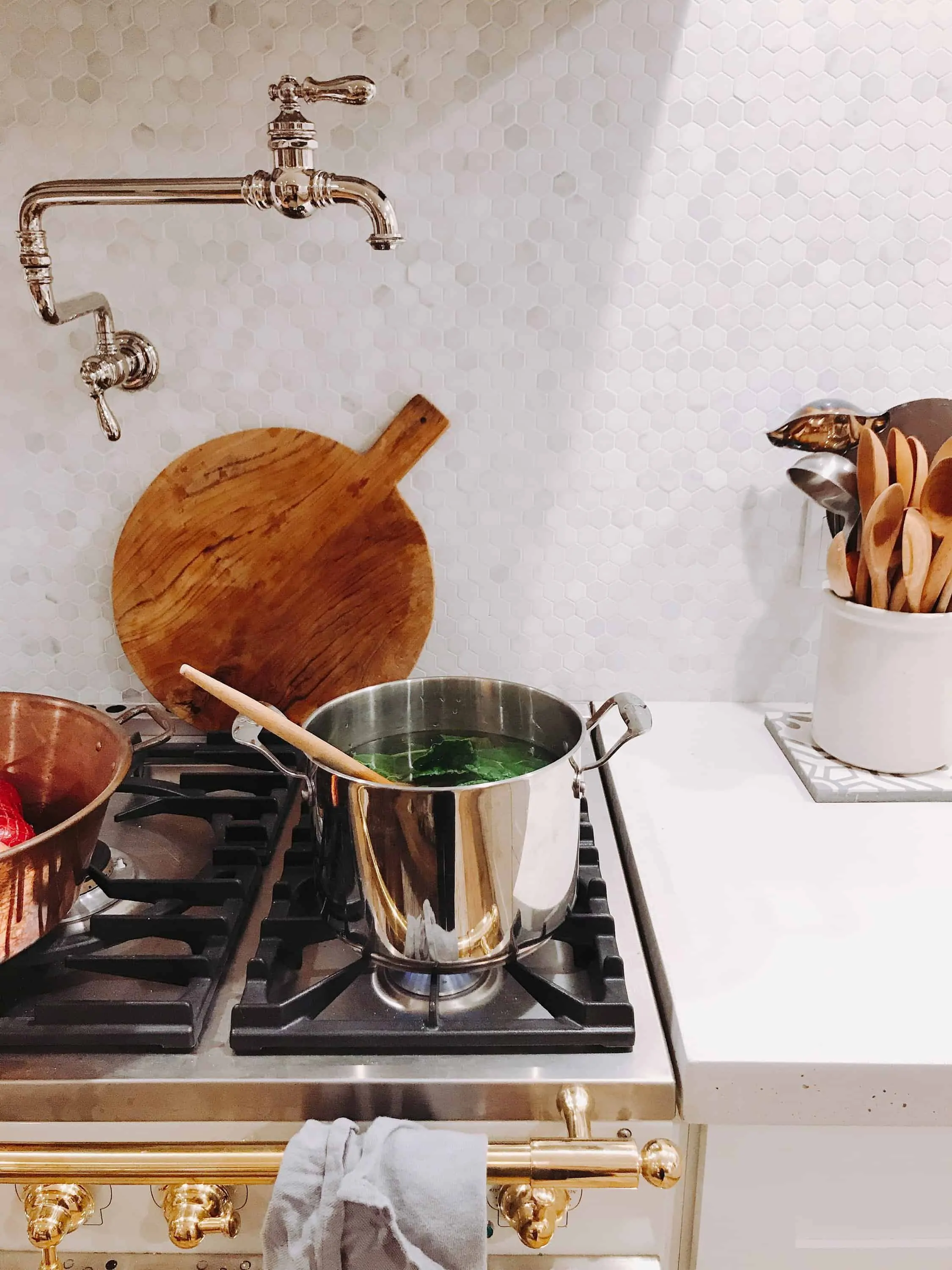 See the little holes on the side of the counter? We could have filled them, I opted not to.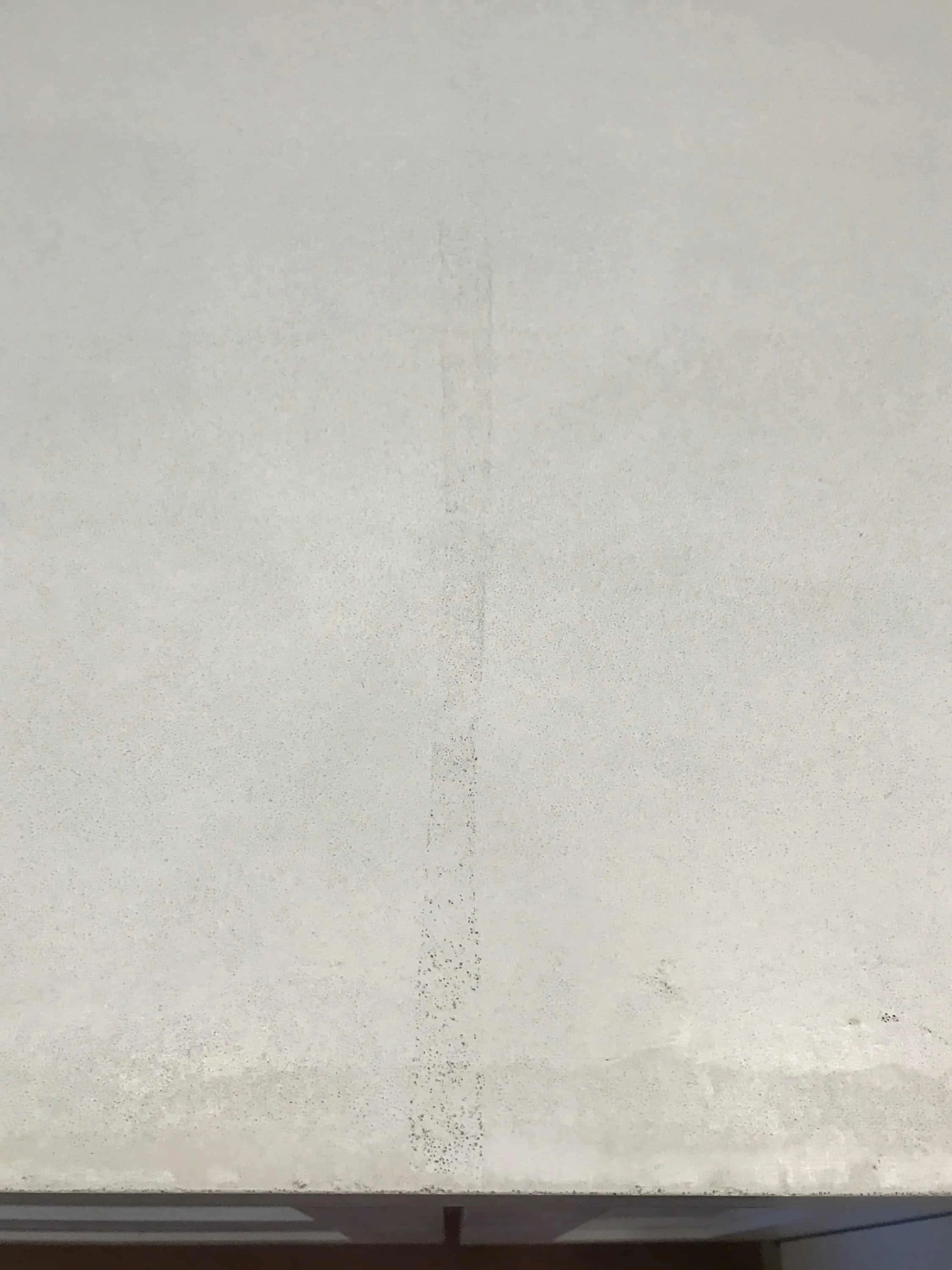 The tiles guys used a piece of tape here, which removed the "cream"…hoping we can fix this.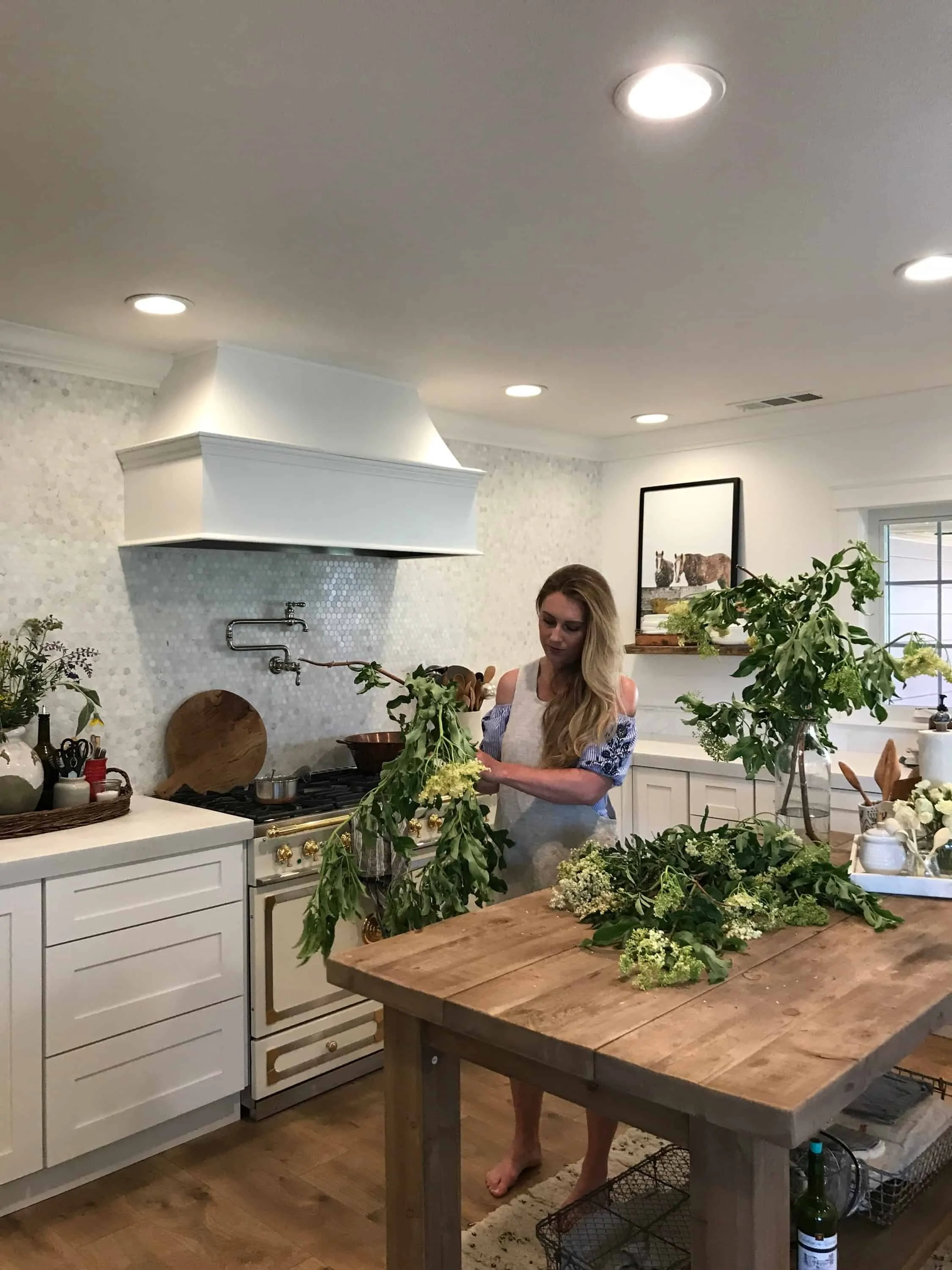 This photo shows the contrast of the whites of the marble, cabinets, and countertops.
---
In the meantime, we've been using out counters as we normally would – Greg spilled a bottle of Tapatio all over them (which I was able to bleach out, thank goodness), we spilled a bit of bacon grease in the pantry (which I was not able to bleach out), and somehow, we've gotten quite a few scratches (which I actually really really like). It looks old, used, and well loved, sort of like a used butcher block.
I am hoping that the new sealant will make the counters a bit more scratch resistant. Even though we are using our kitchen, we are really babying the counters. Trying not to put anything on them, not leaving anything out overnight, etc… It would be nice to have a bit more freedom.
I almost forgot to mention the cracks, there are small cracks by the sink, at the corners, and on the long parts of the breakfast bar. They aren't noticeable when the counters are dry, but whenever I wipe them down, the cracks become exposed. Again, it looks old & loved.
I really do love the counters – they are perfectly imperfect, but if you are reading this because you are contemplating going with white concrete countertops for your home know this: they aren't a pure white. They are permanent. Imperfections are permanent. Stains are pretty much permanent. And there will be small imperfections, no matter how much you read and prepare for.
I would strongly suggest hiring a concrete professional or working with a friend that is an expert with concrete. Again, I love them, but I love an old-world look. If you're looking for something very clean and showroom-like, I would suggest going with marble or soapstone. However, if like me, you enjoy the look of a 100 year old butcher block, an old stone fireplace, and a well loved kitchen, then you will probably love concrete counters!
Thank you so much for reading, and If you have any questions, please feel free to comment below!
Read the next post about Concrete Countertops: