Halloween Trick-or-Treat Tags
This post may contain affiliate links, please read my disclosure policy.
Download these free printable trick-or-treat tags for Halloween treats!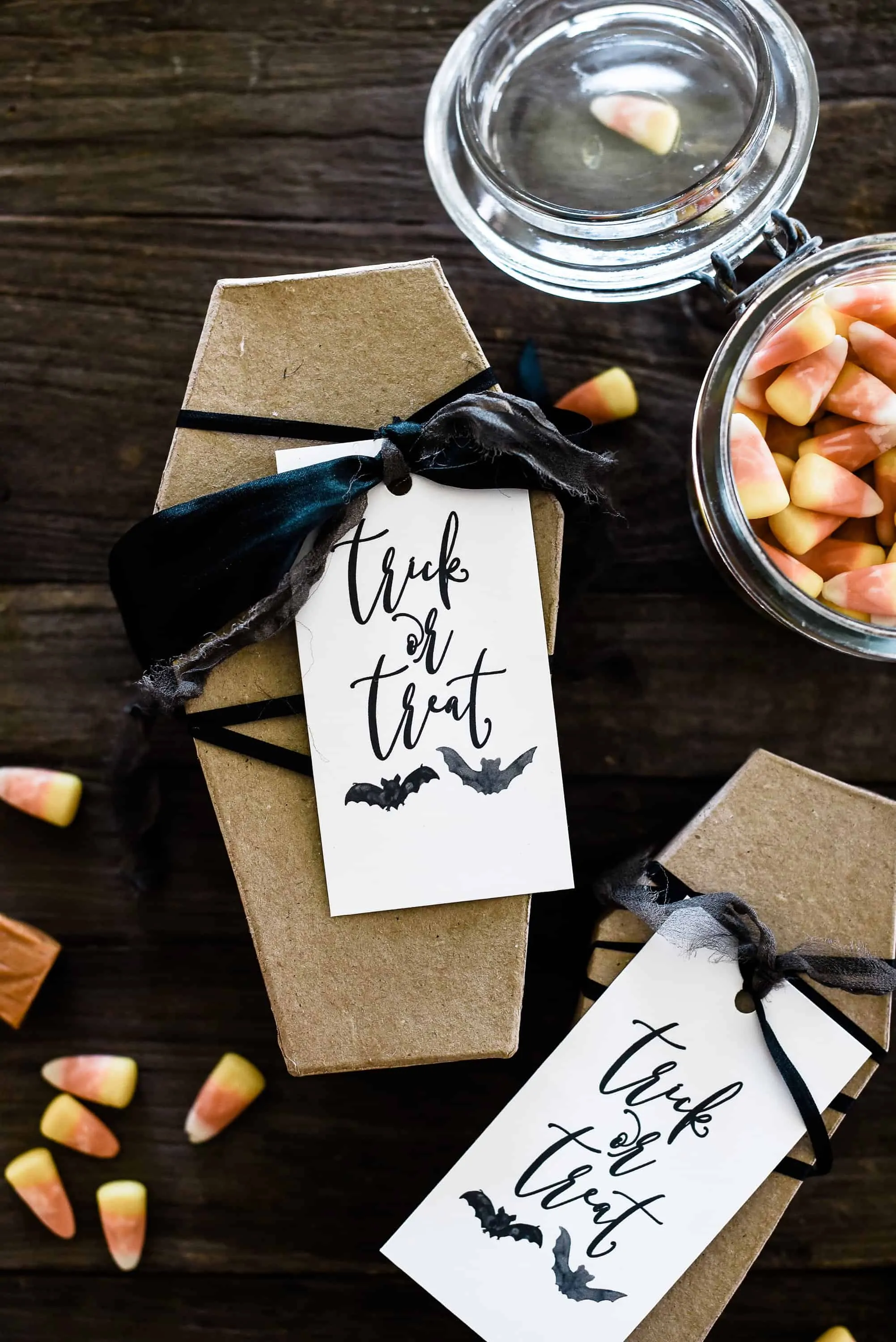 The Best Spooky Halloween Printables (for free)! Trick-or-Treat Tags:
I remember the excitement and anticipation that comes with Halloween. Dressing up, collecting candy, and celebrating at school are all such wonderful memories. We lived at the end of a dirt road, and one of our few neighbors always made sure to make extra special Halloween treats for us each year.
Now that we live remotely, I like to do the same. Since we only have a few kids each year, and I know exactly who they'll be, I always like to make special treat bags for them filled with candies.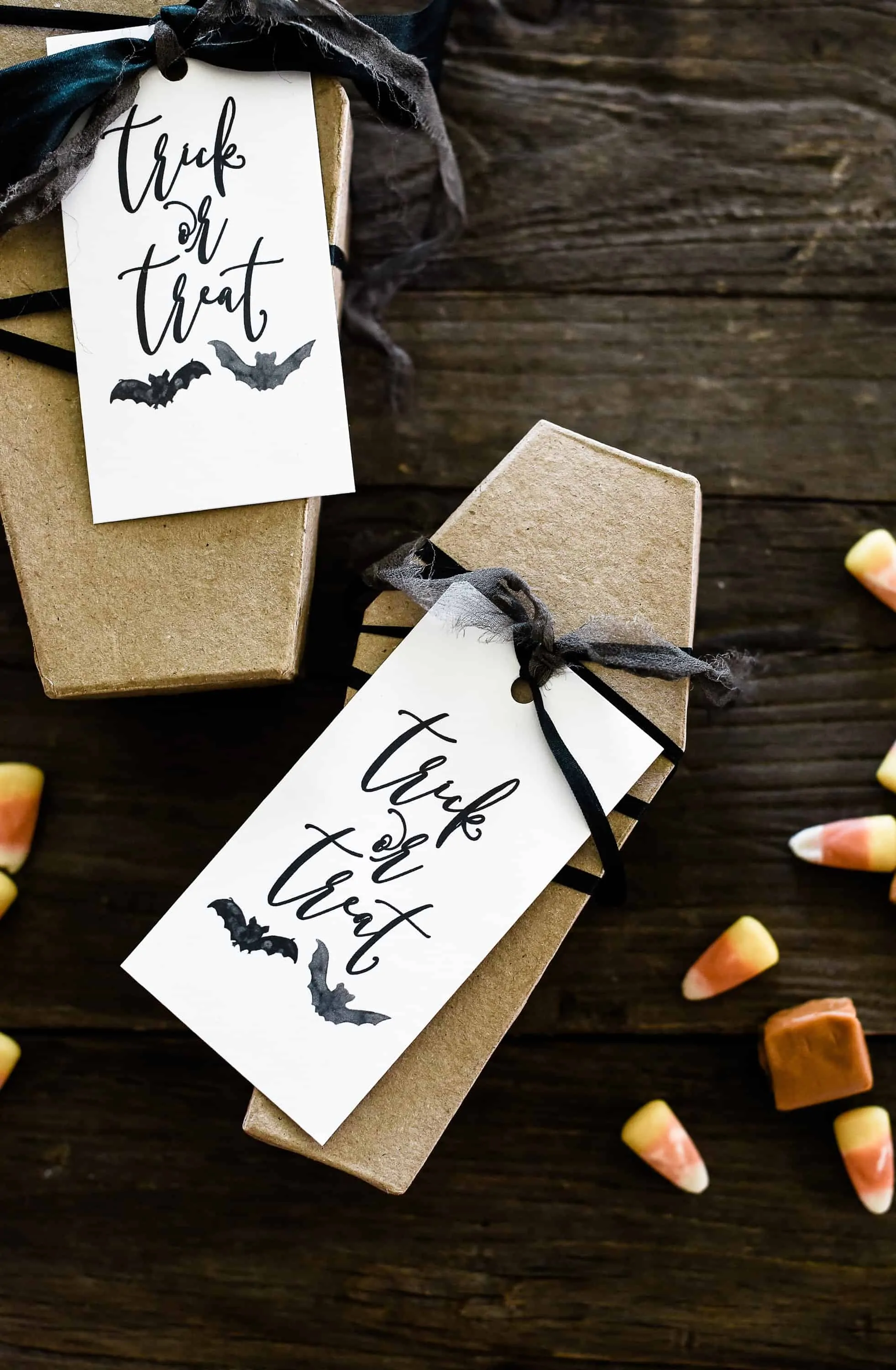 I found these darling coffin boxes at a craft store and knew they'd be the perfect thing for our trick-or-treaters! The boxes come as a set of three and couldn't be cuter!
I filled each box with candy and then used a little silk ribbon to tie the boxes shut and secured each box with these free printable trick-or-treat tags!
I really love this type of quick and easy project because it adds so much and makes what could be very ordinary, extra special!
If you're making more than a few trick-or-treat bags, these would be so cute added to paper baggies too rather than the coffin boxes! I think these would be darling for a school party! If you love Halloween DIYs, these Silhouette Plates are so fun to make and display any Halloween treats for your guests and kids!