Three Thread Rolled Hem Napkins
This post may contain affiliate links, please read my disclosure policy.
Use your serger to create these DIY 3-thread rolled hem napkins for Mother's Day! If you don't use a serger, don't worry, you can make these homemade linen napkins with a regular sewing machine too!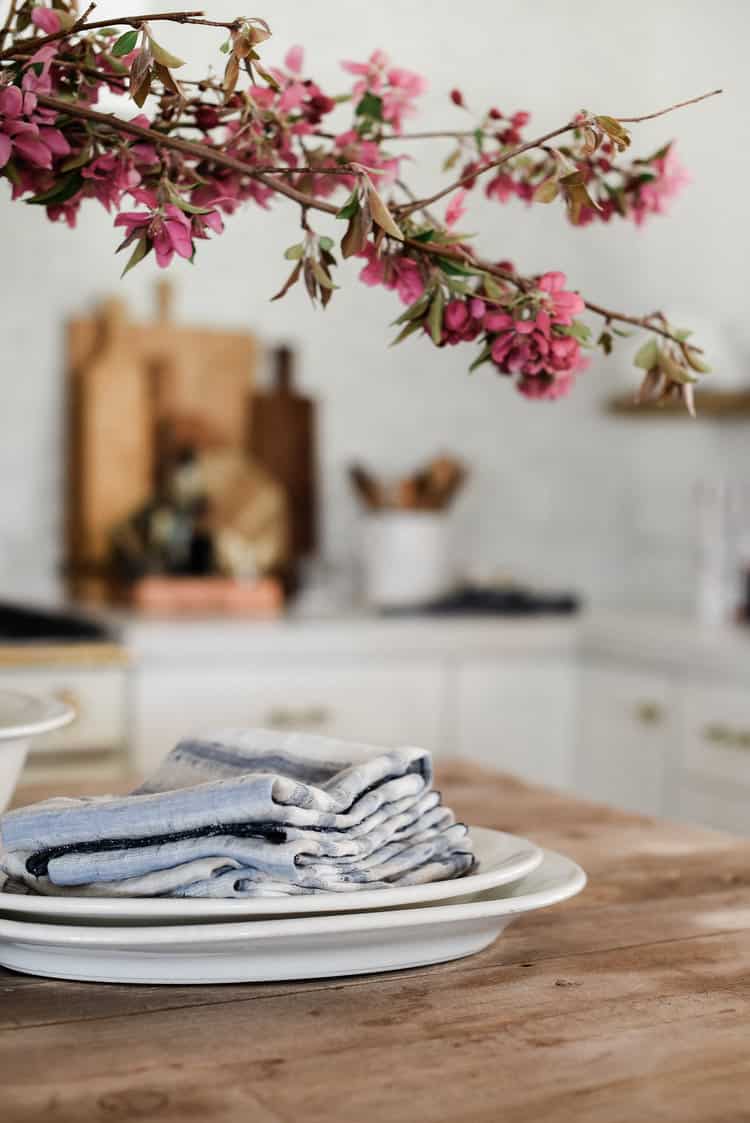 I have been using my serger quite a bit lately, it is probably my favorite tool at the moment. It's just so multitasking – who doesn't love something that will cut & finish your seams all at once?
Sergers can seem a bit scary when you first look at them. All of that thread? How in the world do I use this thing?
Truthfully, they are simple machines, but they do take a bit of practice.
My aunt purchased our sergers for us from a thrift shop, I suppose a store was closing or something, and we got them for under $100 each. We had heard such wonderful things about sergers, but hadn't ever used one before.
After we found them, my aunt signed us up for a class at a local sewing center. This was such valuable time spent. I couldn't recommend a Sergers for Beginners class more! 
You can absolutely use YouTube as your main resource for learning, but having a hands-on teacher to help you with any trouble shooting is very nice!
I watched this video to help me set up my serger for the three thread rolled hem.
Love Sewing Ideas? Try these projects!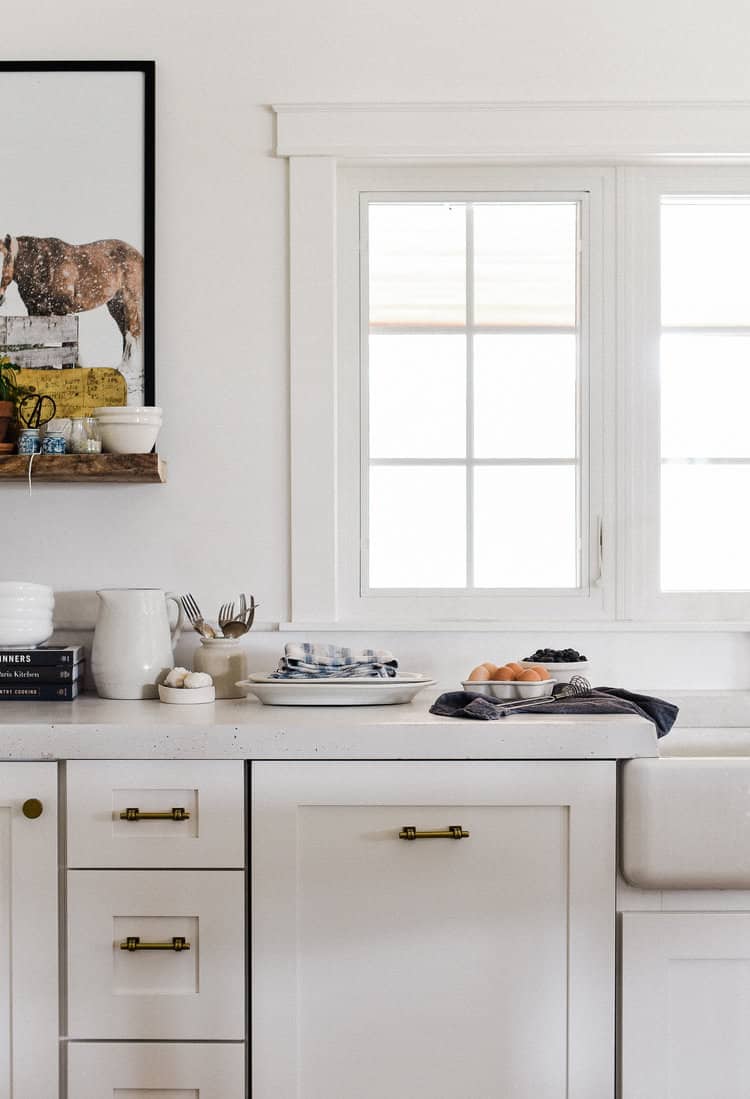 During the class we created a little "Serging 101" binder full of all of the techniques we learned. We learned about different stitching & hemming techniques, how to serge on a curve to create sleeves, and so much more!
I knew that I wanted to make some napkins with this fabric – which I picked up during a late night shopping trip with my dear friend Danielle – but I wasn't sure what technique I wanted to use. My sewing machine is in Reno, so I figured I'd use my serger, but I had forgotten about the 3-thread rolled hem stitch.
When I pulled out my Serging 101 binder, I remembered how beautiful of a stitch the 3-thread rolled hem is, and I was sold!
What is a three thread rolled hem?
A three thread rolled hem is a tightly stitched finishing hem used on home decor projects. You can achieve this hem by using a serger – which is a machine that cuts and finishes all at once.
Typically, a serger uses four threads – basically a double sewing machine with a blade. The blade cuts the fabric as it is fed through the machine, and the four threads finish the edge. 
For a three thread rolled hem, you remove one of the needles, and adjust the settings of your machine. By increasing the tension, and setting the machine to "R" (rolled) – you will get a very thin and tightly woven edge. This finish looks beautiful on home decor projects because it is so dainty, yet still provides the organic look of a serged edge.
Each serger is different, so it is best to reference your serger's manual for how to remove one of the needles and adjust the tensions to achieve the rolled hem. It is simple and beautiful, and I love using this stitch, I think it will be my go-to for any home decor for a bit!
---
DIY 3 Thread Rolled Hem Napkins
Wash and iron fabric. 
Cut rectangles to desired size. Be very careful during this step and use a straight edge to cut as straight as possible. 
Set up your serger for the 3-thread rolled hem stitch. 
Stitch along the edge of each napkin, leaving a long enough tail on each side to tie off the thread once you are finished. 
Note: If you do not have a serger – you can cut your fabric as accurately as possible, then use a tight zig zag stitch to finish the edges. This will imitate the look of a serger. Before sewing, test the stitching on some scrap fabric to make sure your tension/length is what you're hoping for!
Of course, you can always pull the thread back through the stitch, but I found that the tension was too tight for me to easily do this, so I simply tied the corners off.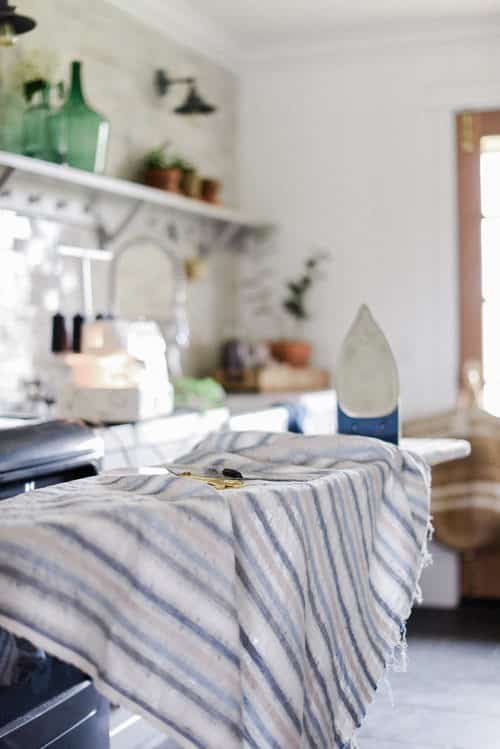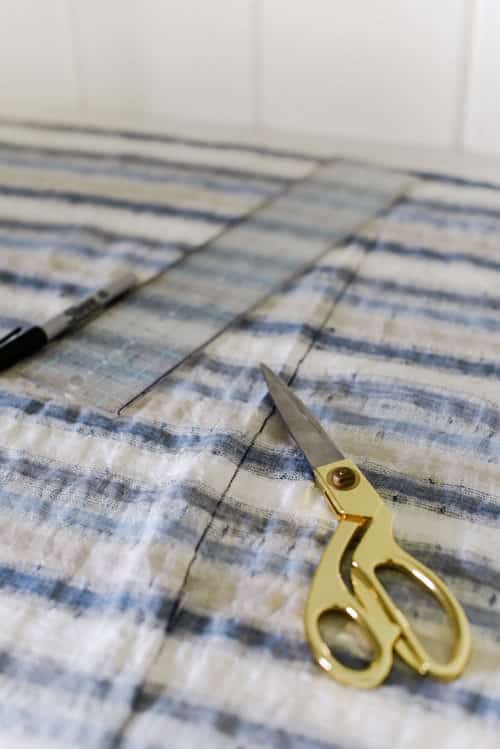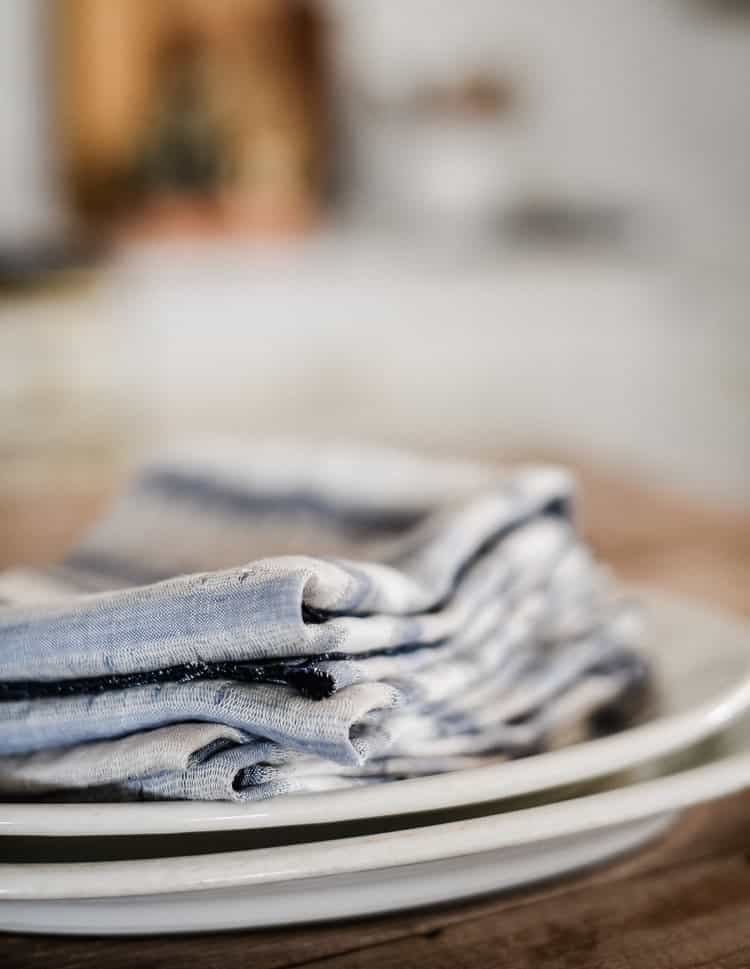 This is such a simple handmade gift idea for Mother's Day or any holiday really! These could easily be cut to different sizes to become placemats or tea towels – the possibilities of the 3-thread rolled hem are endless! I hope you enjoy testing out this stitch technique, I think you will love it as much as I do!