Pumpkin Pie Dip
November 15, 2016
The easiest pumpkin pie dip for the holiday season!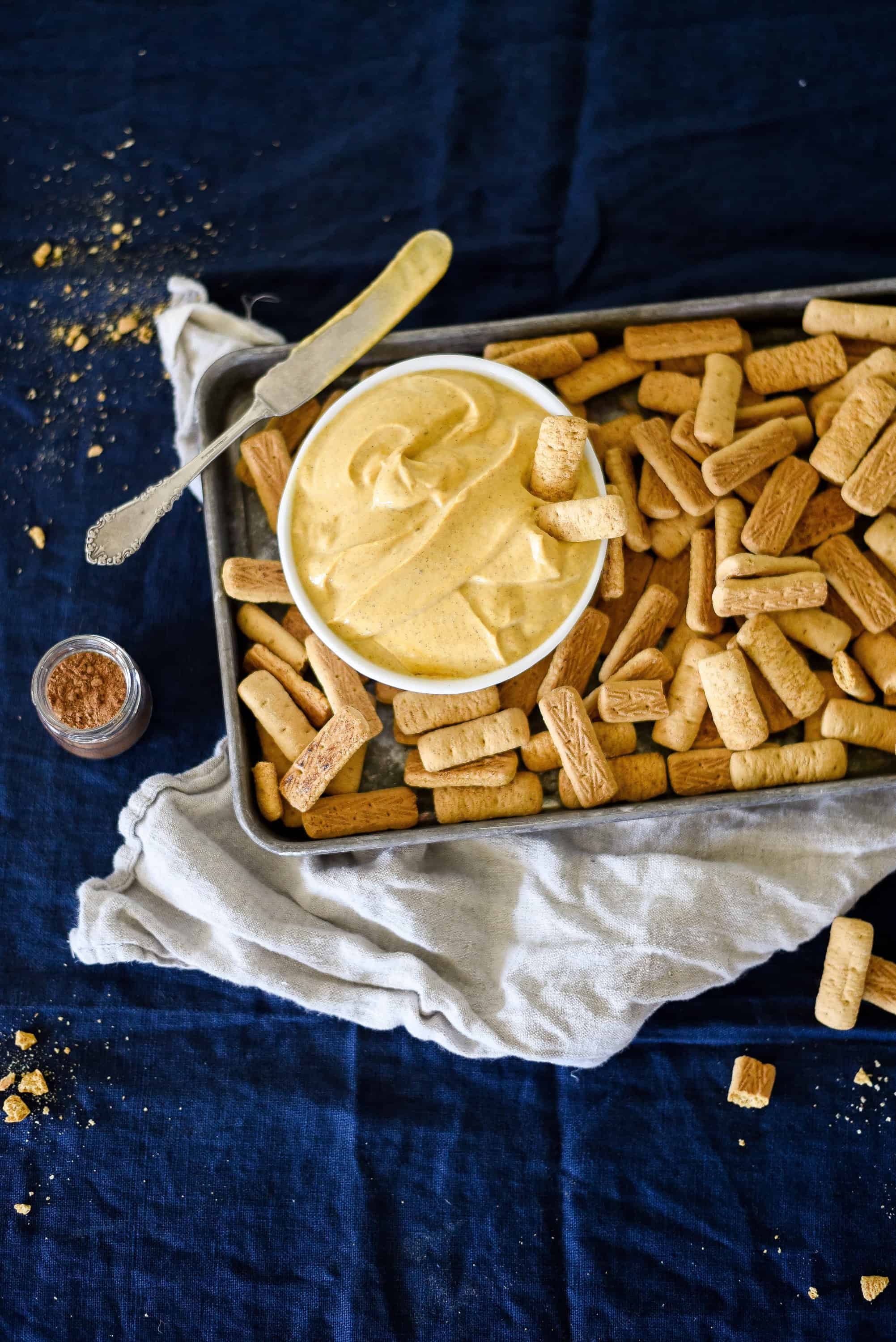 Whether you're team pumpkin pie or team apple pie, you will enjoy this easy pumpkin pie dip throughout the holiday season.
I am actually not a fan of pumpkin pie. Have you seen the photo on Facebook with the slice of pumpkin pie completely covered in whipped cream? That's me. I only eat it for the crust and whipped cream. Sort of like only eating cauliflower gratin for the cheese.
I am heading to Reno this Thursday for an event at the new West Elm, which is located at the old post office downtown, and is SO cool. Below it, they've converted the basement into a maze of local shops that make you feel like you are in San Francisco.
If you are in Reno, I'd love for you to join me from 5-7 pm at West Elm Reno, we will be making DIY wrapping paper (like this, this, and this), and having a lot of fun. Seeing real people face to face will be a nice break from having conversations with my animals.
As soon as I get home from Reno, we are hosting a friendsgiving at our house. I am hoping that no one notices the giant hole in the wall… I am in charge of the turkeys, appetizers, and cocktails. And while appetizers and cocktails are my love language, I'm hoping that I don't burn the house down with the turkeys.
We've got apple pie apples on the menu, but pumpkin pie didn't quite make the cut. Instead, I'll be making this dip to serve with cocktails and cheese, lots of cheese.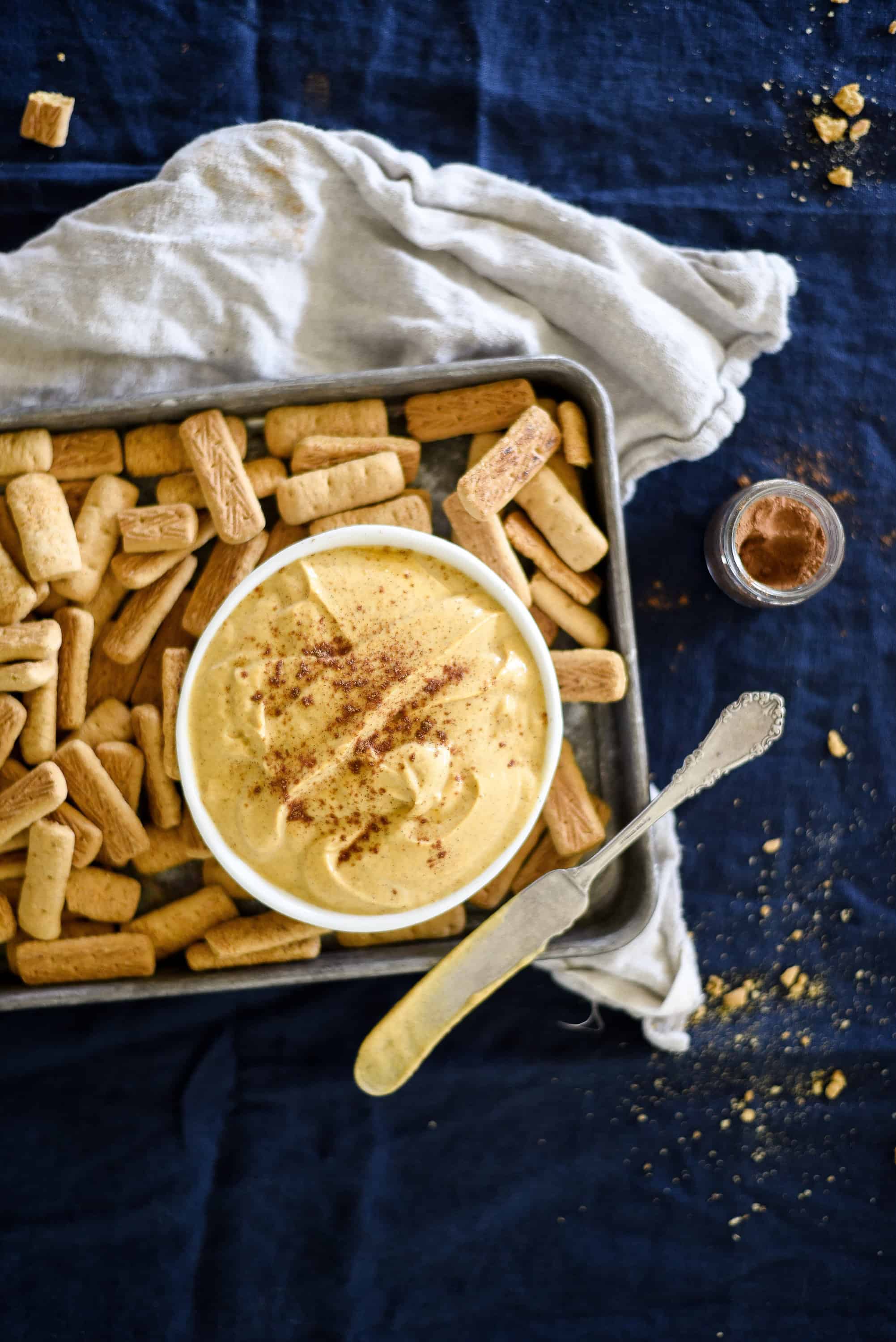 This dip is so easy to throw together, and is the perfect way for non-pumpkin-pie lovers to enjoy pumpkin pie! It makes for a perfect Thanksgiving appetizer, and would fit right in at the kid's table.
1 cup plain yogurt (not greek)
1/4 cup confectioners sugar
1/2 cup pumpkin puree
1 tablespoon pumpkin pie spice
Combine all ingredients in a large bowl and stir well.
Enjoy with graham crackers!
One reader suggested using cream cheese rather than yogurt – I am going to give it a try, but I bet it's going to be amazing!
Want more pumpkin spice recipes? These are four of my favorite!