We're using stone veneers to renovate a dated fireplace into a French Country beauty!
Last week I was finally able to give a big update on all of the renovations happening in our house, so I figured I'd kick this week off with a more detailed look at some of the spaces. After we had our demo day, we were so excited to get closer to the final project!
Our fireplace sits in the center of our living room, and gets used daily in the winter. When we removed the indoor BBQ which was attached to the fireplace, we were left with exposed brick (pretty cool), and a few holes.
It wasn't feasible to expose all of the brick because it would have taken hours and hours, plus the holes weren't very sightly… It was just easier to veneer the whole thing.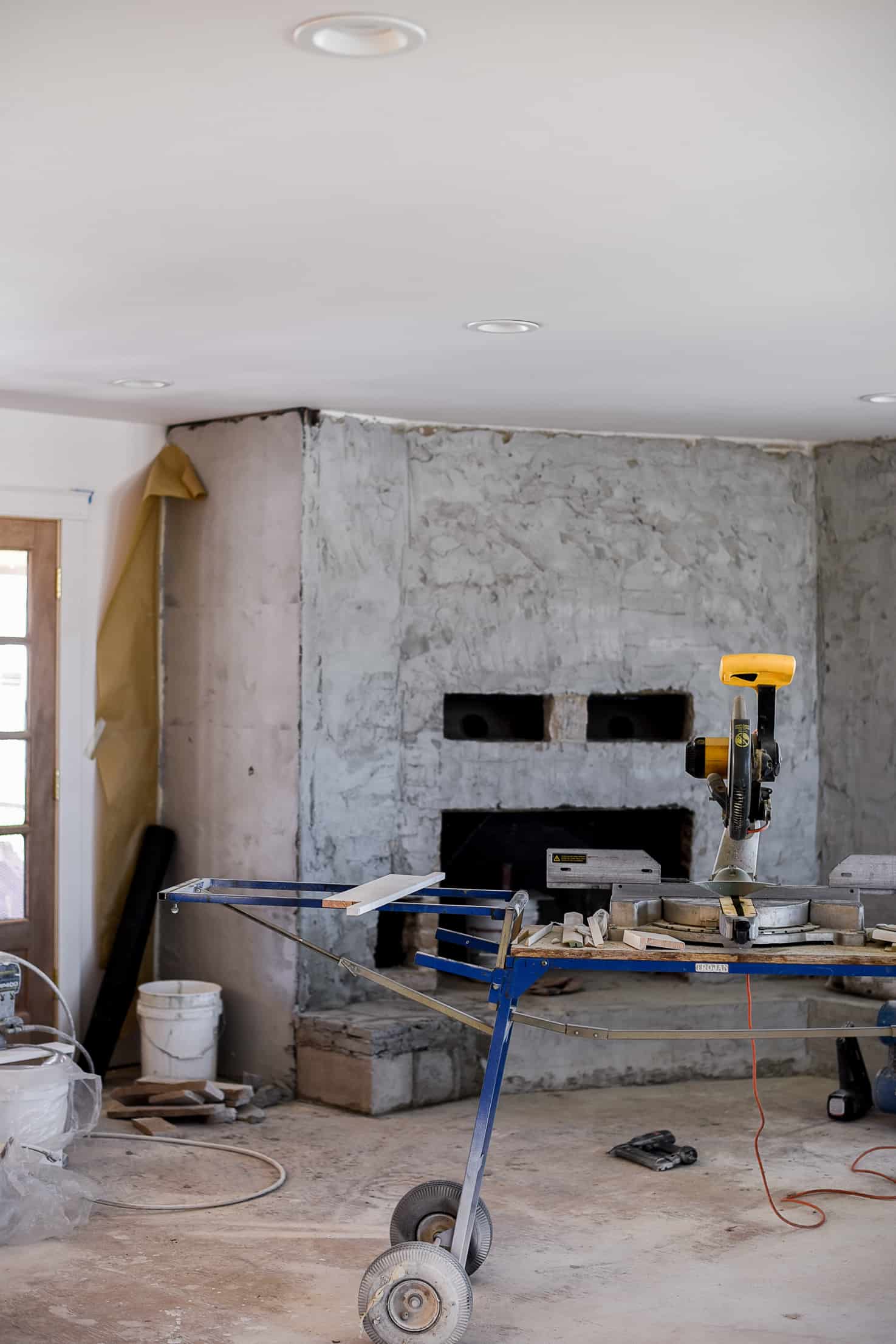 A really long time ago, I dreamt of veneering all. of. the. brick. in our entire house. I was 22 and shameless. I've come to my senses since that young age, but during that time I fell in love with Eldorado Stone. So when we started the process of veneering the fireplace, I turned to Eldorado Stone.
I initially went in hoping for something white, but after seeing it in person, decided we needed some color. The white color was very Vegas in the 80s if you know what I mean.
Our Stone Options
Here are the two colors we considered: The above photo shows 'vineyard trail' (which is the stone we ultimately selected), and on the bottom is 'casa blanca', which is the stone I initially wanted (too white).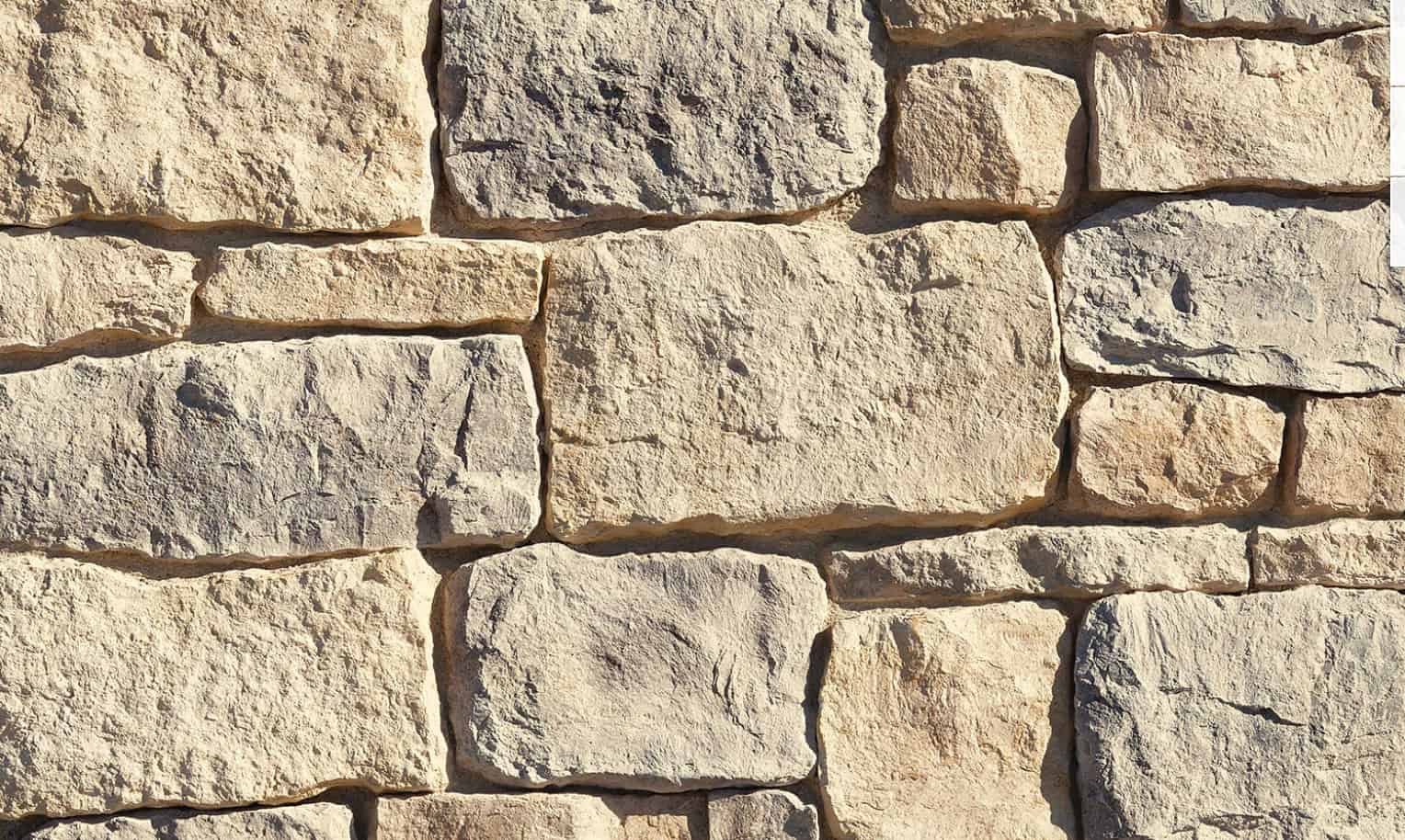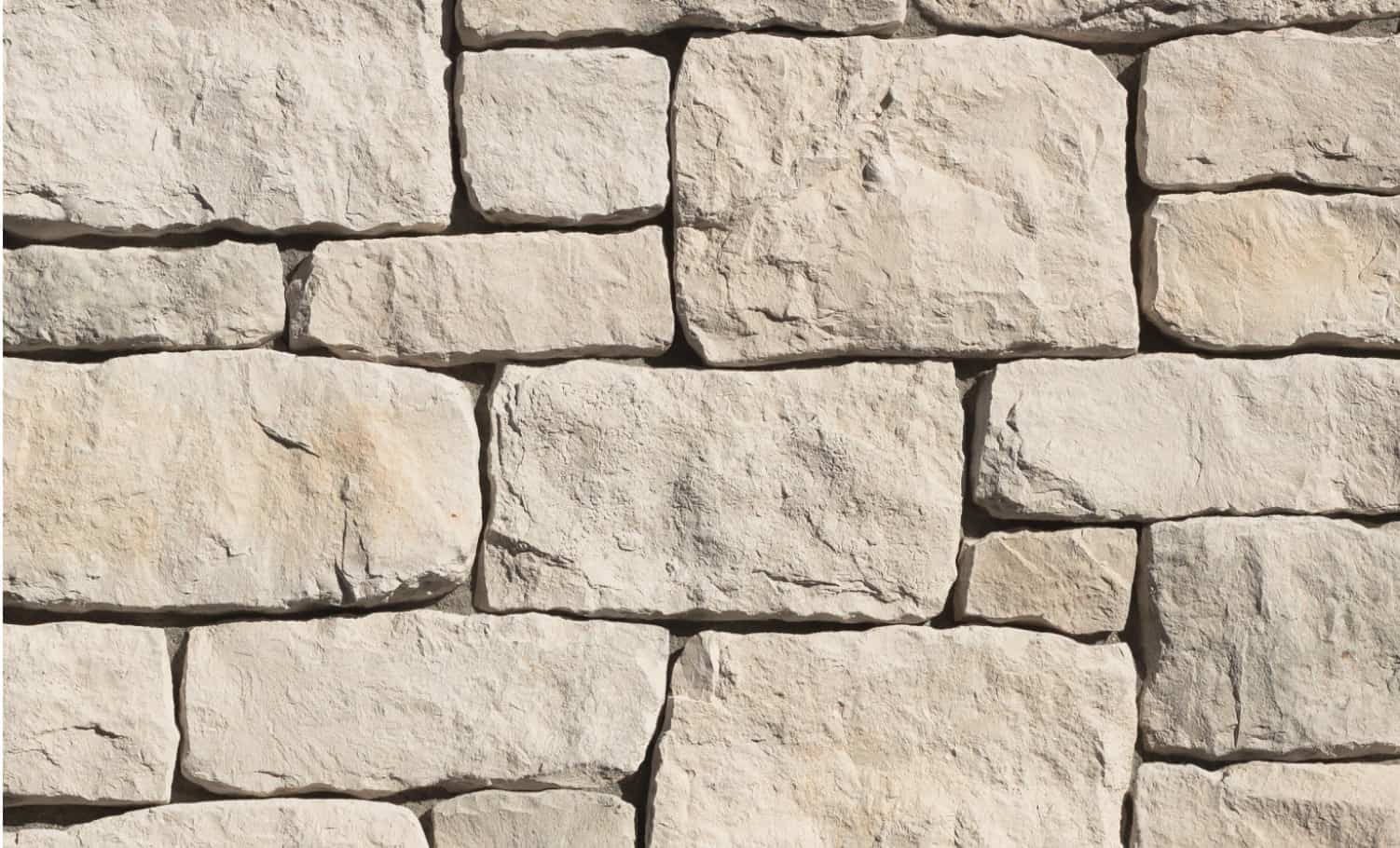 How We Added Stone Veneer
Walt, our stone mason, began by covering the entire surface with a scratch coat that will lay under the rock. This can be any color, and won't ever been seen by the eye. This week, he will begin laying the rock over the fireplace and grouting the cracks with white mortar. I knew that since I didn't end up selecting white rock, I definitely wanted white mortar rather than gray or sand colored.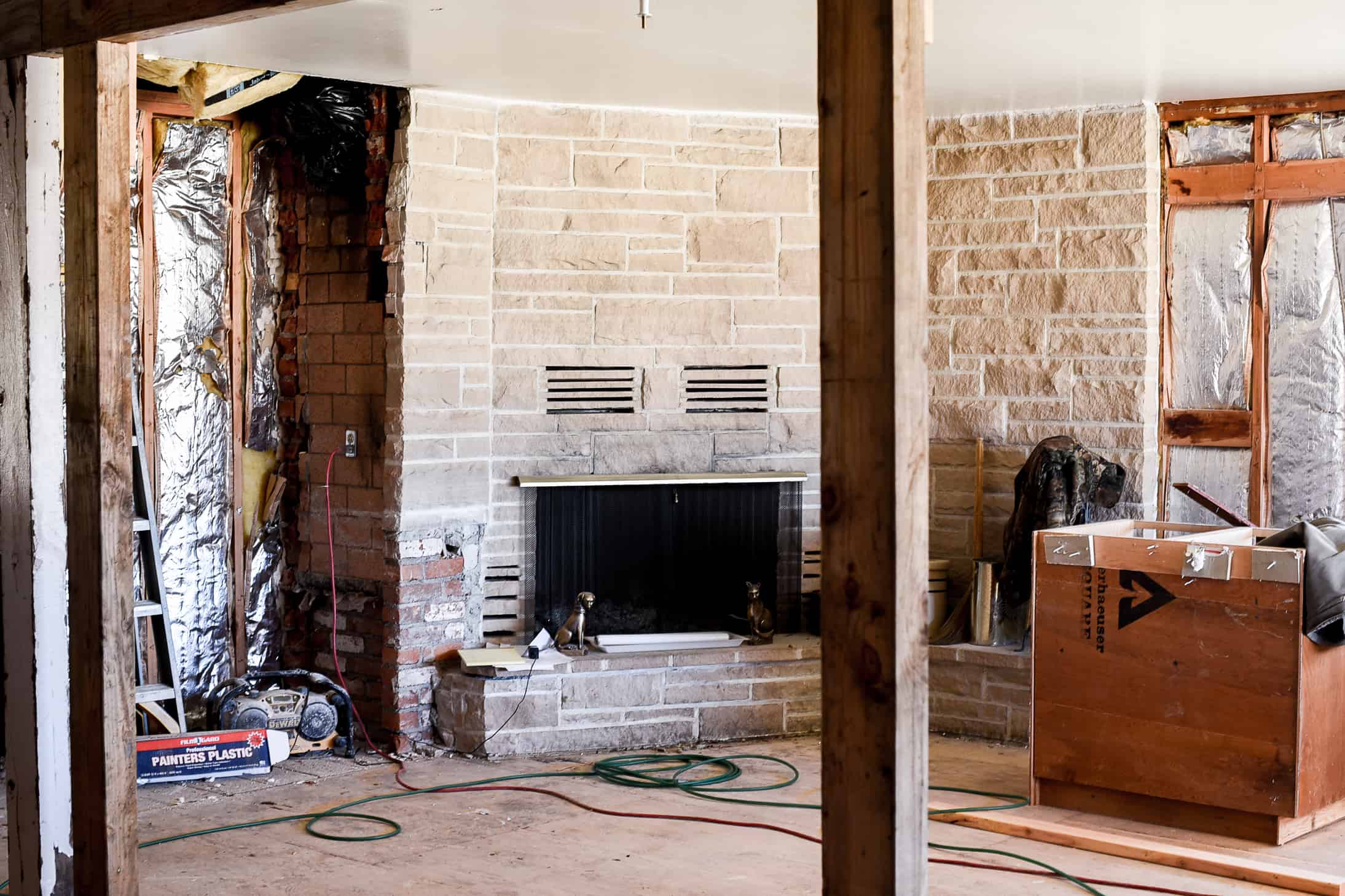 You can see in the photo of our fireplace, that there are vent holes, which left us scratching our heads for awhile. Initially our contractor suggested filling them with artistic metal grates. The moment I saw a photo of that, I KNEW I didn't not want that. So for a few weeks we went back and forth trying to figure out what we would do.
The guys at Basalite suggested a thin brick to "soldier" the holes. I didn't like the idea of mixing the brick with the beautiful rock, so I shut that down.
Then, we considered using pieces of the hearthstone to fill the holes, which was a pretty great option. However, once we opened up the boxes of rock, we saw that there were many pieces of 6″ long by about 2″ wide rock, resembling small bricks. Finally, my problem was solved – we could use these piece of fill the vent holes. Much better than metal grates.
---
Fireplace Inspiration Photos
Here is some inspiration that we have used to design the fireplace (I believe all of the inspiration photos are real stone)!
---