As an interior designer, one of my favorite spaces to design is the bedroom! Creating a respite within your home will provide you with comfort and a space to recharge after a busy day.
In this post I'm pulling the curtain back and sharing my favorite beautiful bedroom design tips and tricks.
Coming home and cozying up in your bedrooms after a long day is a true treat. Learn how to create your own personal oasis to relax, curl up with a great book, and recharge.
Enjoy these designer secrets on how to achieve a beautiful bedroom to remind you of a gorgeous hotel and feel like you're on vacation in your own home. Lush bedding, a comfortable mattress, soft drapery, and functional storage are all key elements in creating the bedroom of your dreams.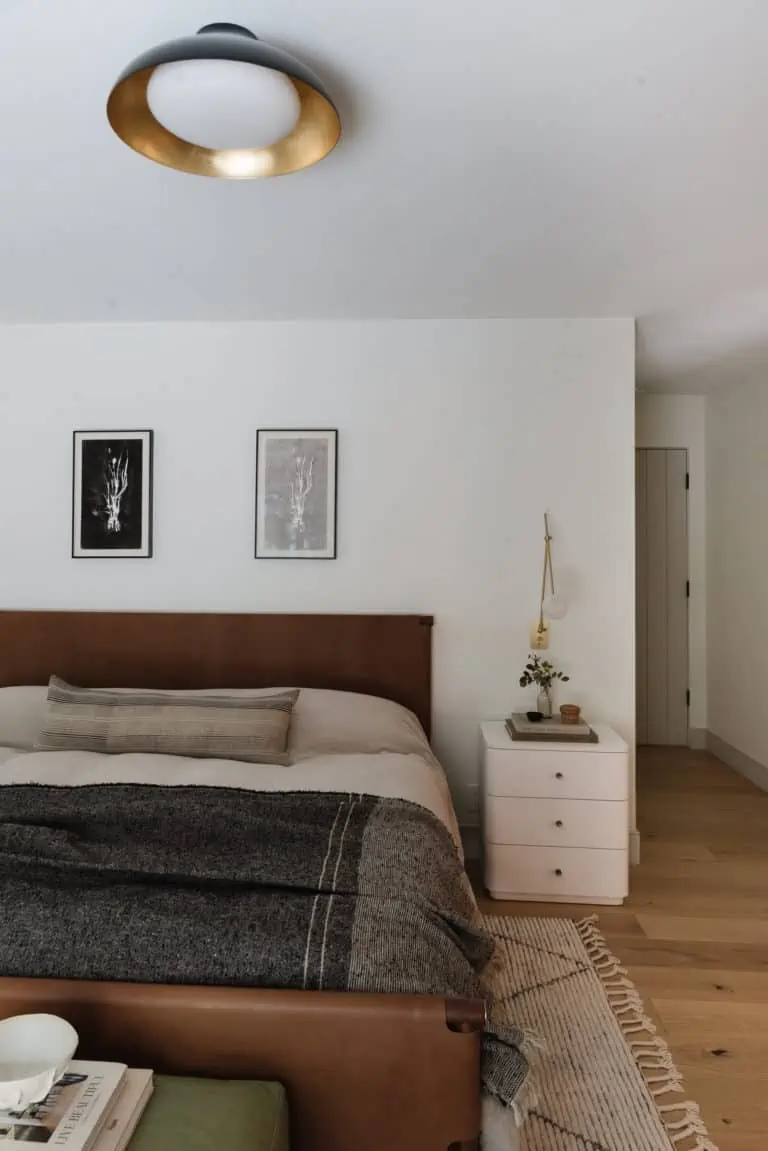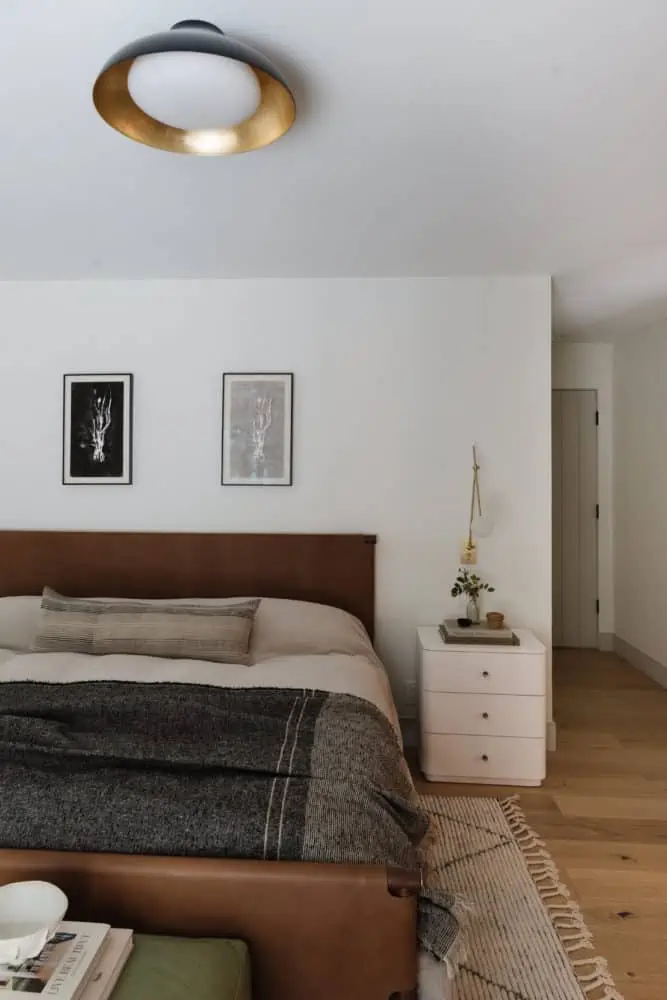 Step 1: Create a Bedroom Vision Board
This is one of the best parts of designing your bedroom, or any space. Start by going through magazines, design books, Instagram, Pinterest, or just searching the internet for images of bedrooms that really catch your eye.
Compile all of your favorite images into a Pinterest board, Canva, or Photoshop, even printing them and hanging them on an actual board. Next, start deciding what elements of those spaces you are drawn to. Is it the lighting, textiles, or overall mood?
This is the dreaming stage where you can truly figure out the end goal of your bedroom and create the plan for how to make your room come to life.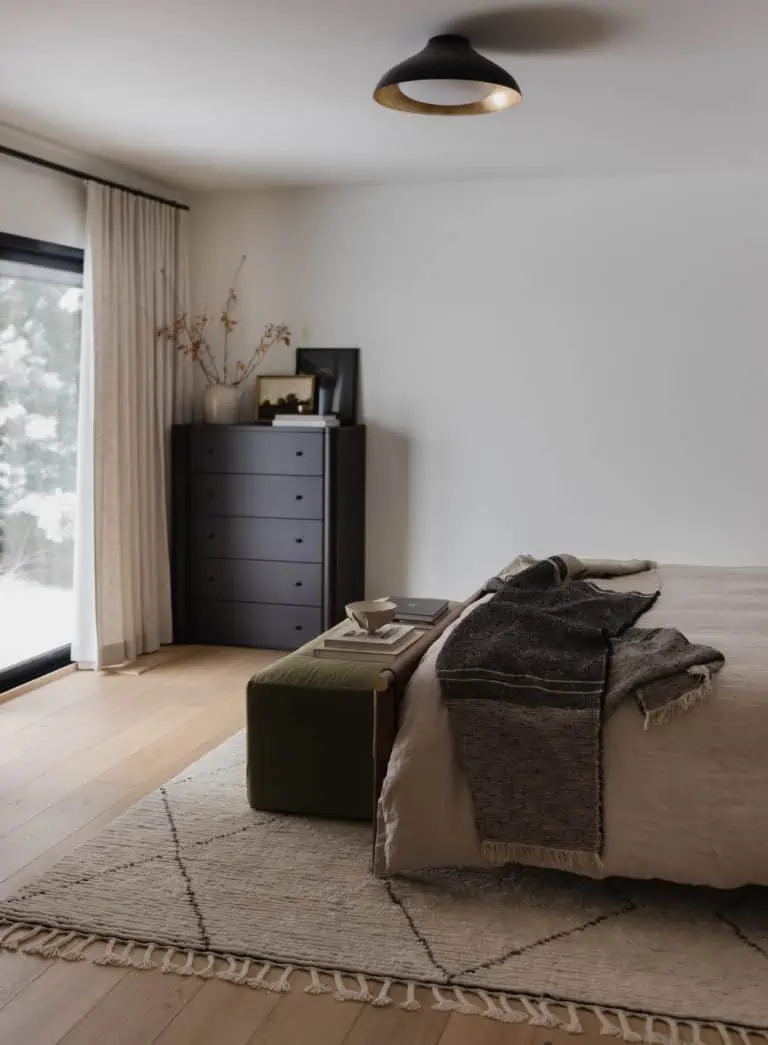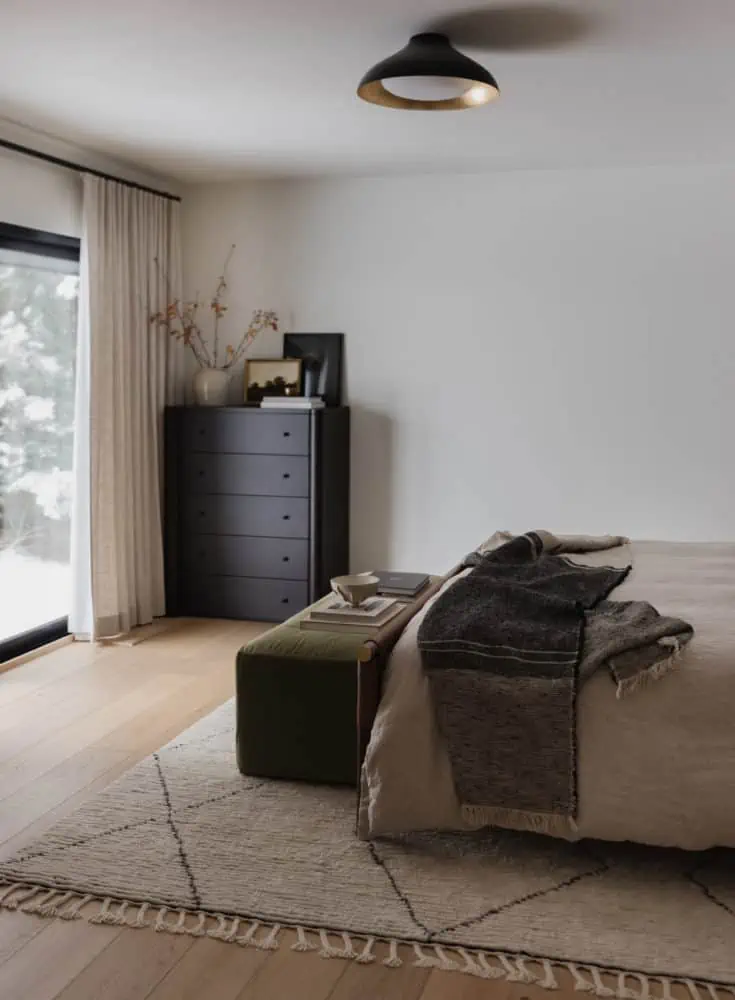 Step 2: Measure the Bedroom
Measuring accurately is one of the most important steps in design. You need to figure out what can actually fit in your bedroom and make sure it's functional. Will a king-size bed fit with room to walk around it comfortably?
Grab a measuring tape or laser measuring tool, graph paper, and a pencil and create the overall layout making sure to note window locations and heights, door locations and how they swing, and any other elements that will affect your furniture placement.
Draw your layout to scale using the squares of the graph paper. This will save you time when drawing in furniture sizes. I can't stress enough that having an accurate plan is key to making sure your design will actually work in your space.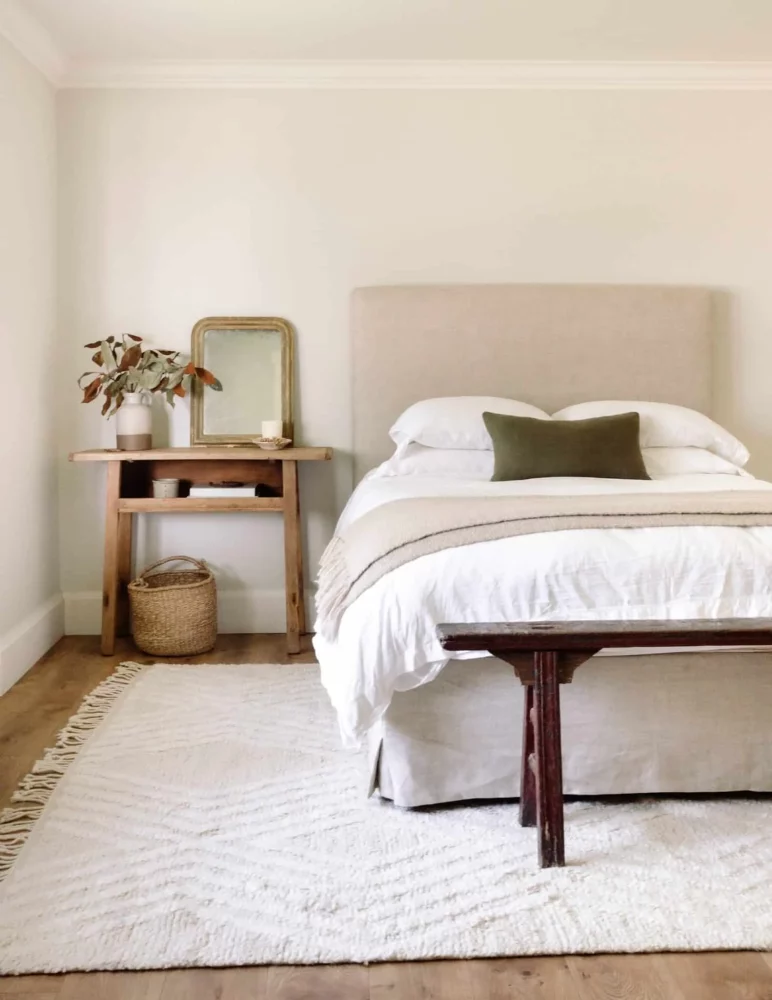 Step 3: Create a Furniture Plan
Now that you have an accurate drawing of the shell of your bedroom, start by drawing in your bed size. Make sure that you have 36 inches minimum of space to walk around the bed.
Next, draw in nightstands, a dresser, and any other furniture you would like to have in your room. Do you have space to add a bench at the end of the bed or a chair in the corner?
Make sure to account for accurate space for every element in the room. Is there room to open the dresser, make the bed, and walk around?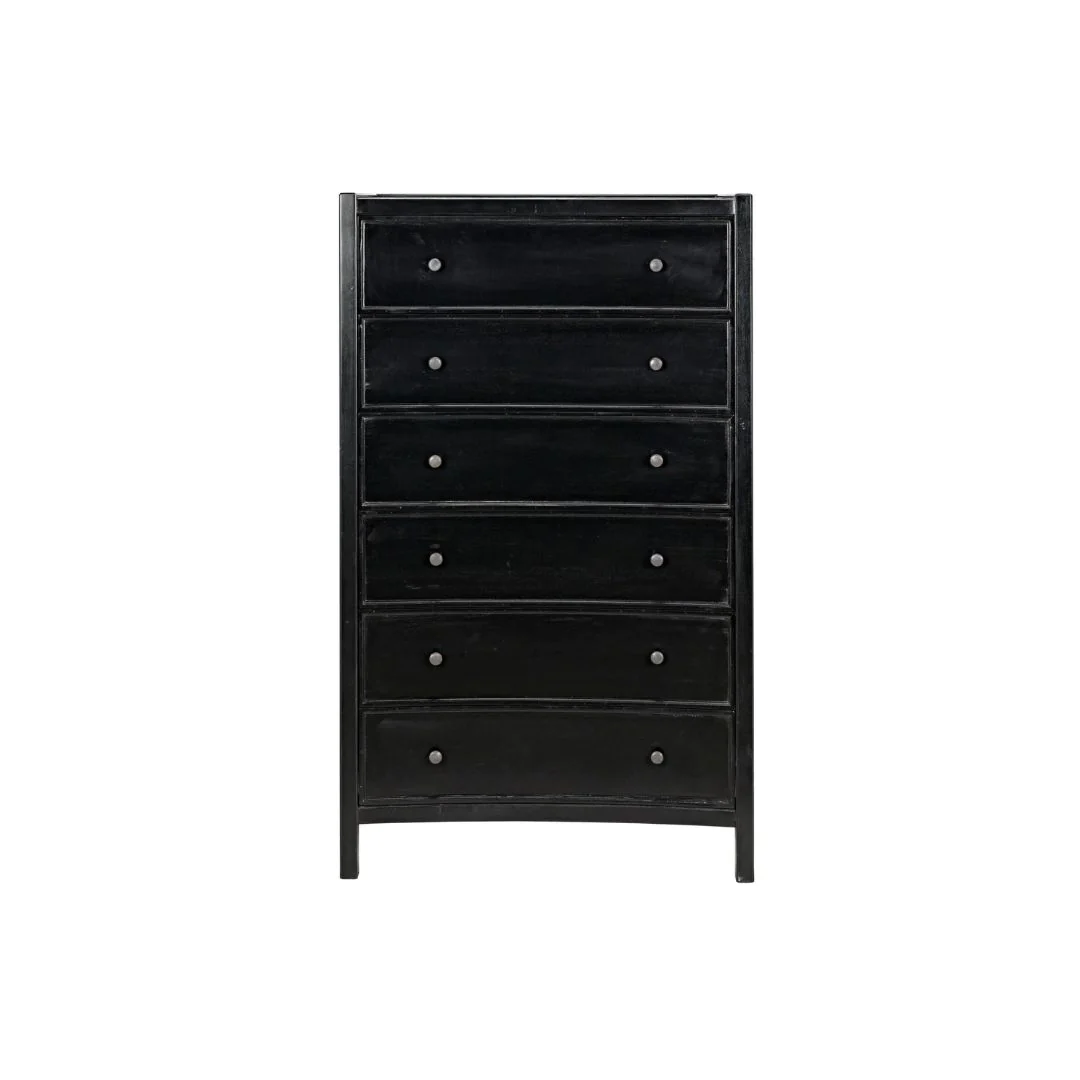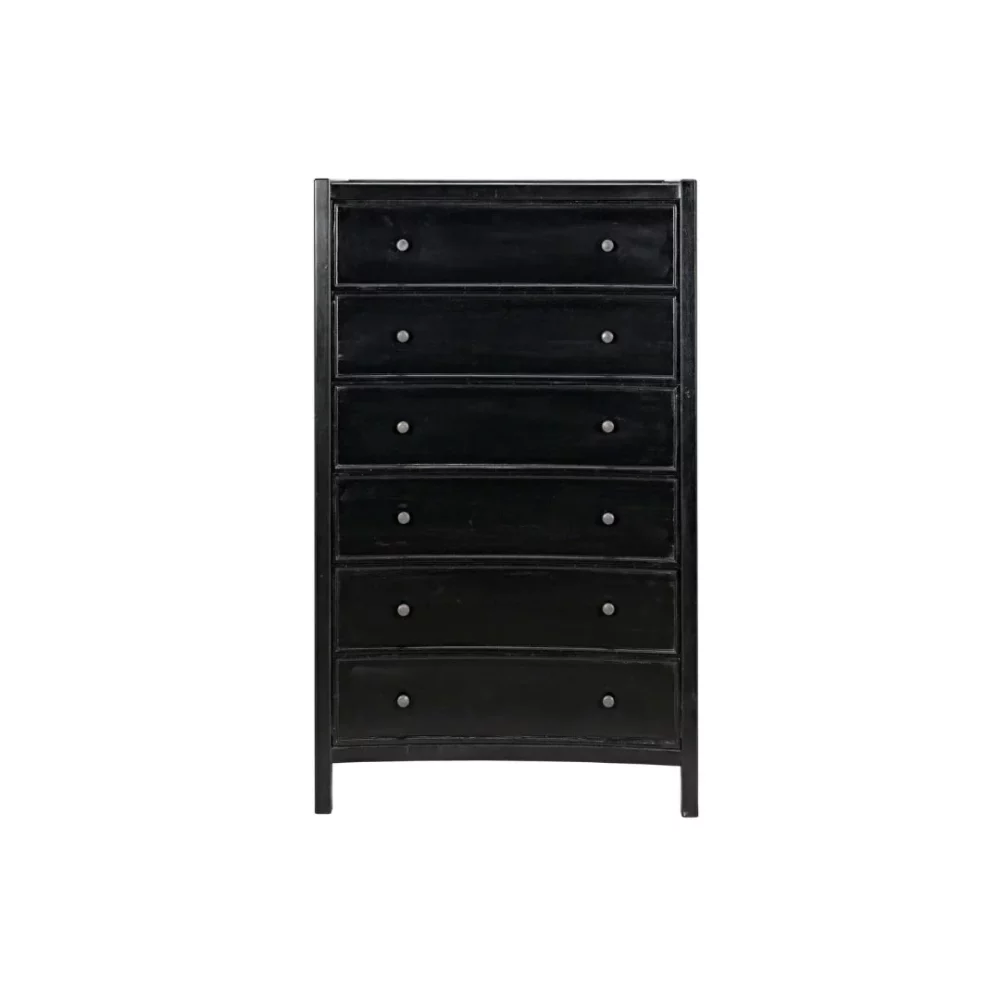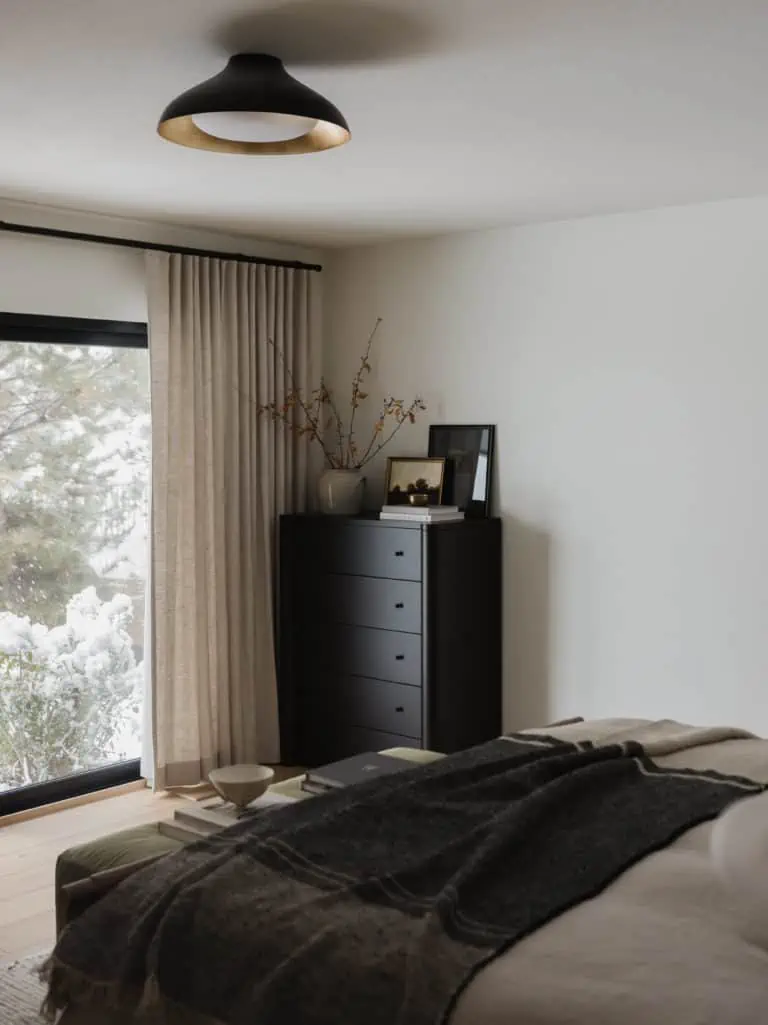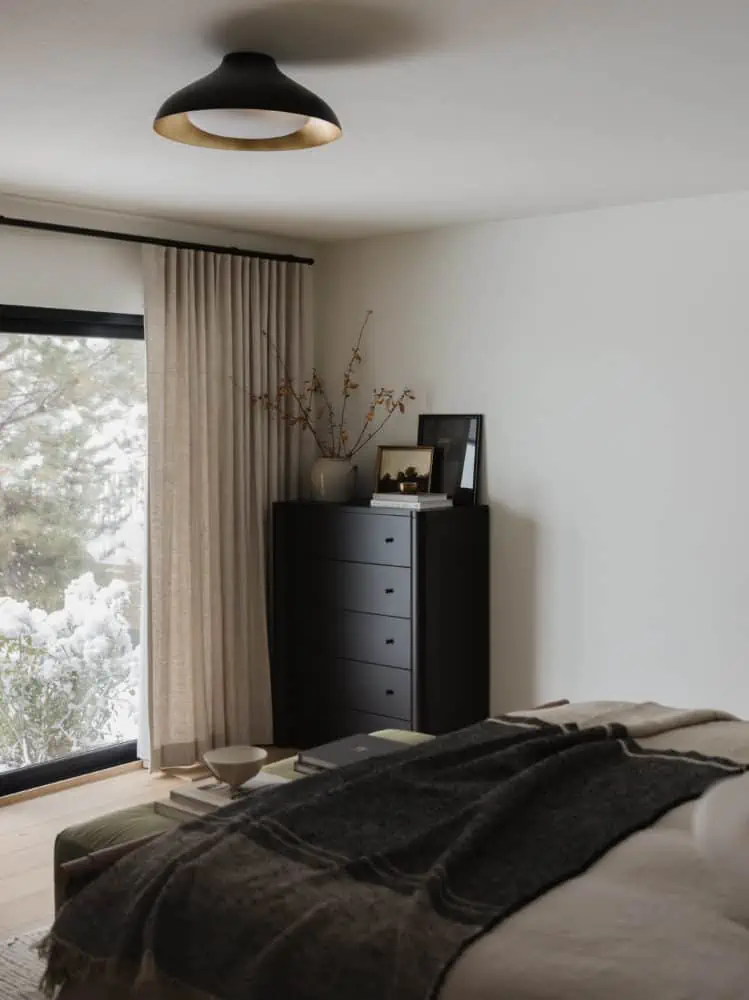 Step 4: Design a Color Palette
This is another fun part of the design process! Now that you know what elements will actually fit in your space you can start designing the room.
For a bedroom design, I would recommend starting with your bedding as the main focal point if you want it to be a color or pattern and then building the rest out from there.
If you prefer to stick with neutral bedding, then pick a rug, wallpaper, or artwork to base your design around.
Most people will naturally want to start with paint colors first but that's actually the last element you should pick because there are thousands of paint colors to choose from. Make sure to use your featured design element as the basis for every other color you pick.
To really elevate your design, consider using the color wheel to help decide on additional colors for your bedroom. For example, you have green bedding. The complementary color would be a shade of red. A monochromatic color would be another shade of the same green tone. An analogous color scheme would be green, yellow, and orange. You don't want to pick every color of the same shade and tone.
Design Tip: If you have a sage green comforter add in a pillow with cream and soft red tones. Find subtle ways to incorporate the colors through textiles, art, and accessories as well as paint.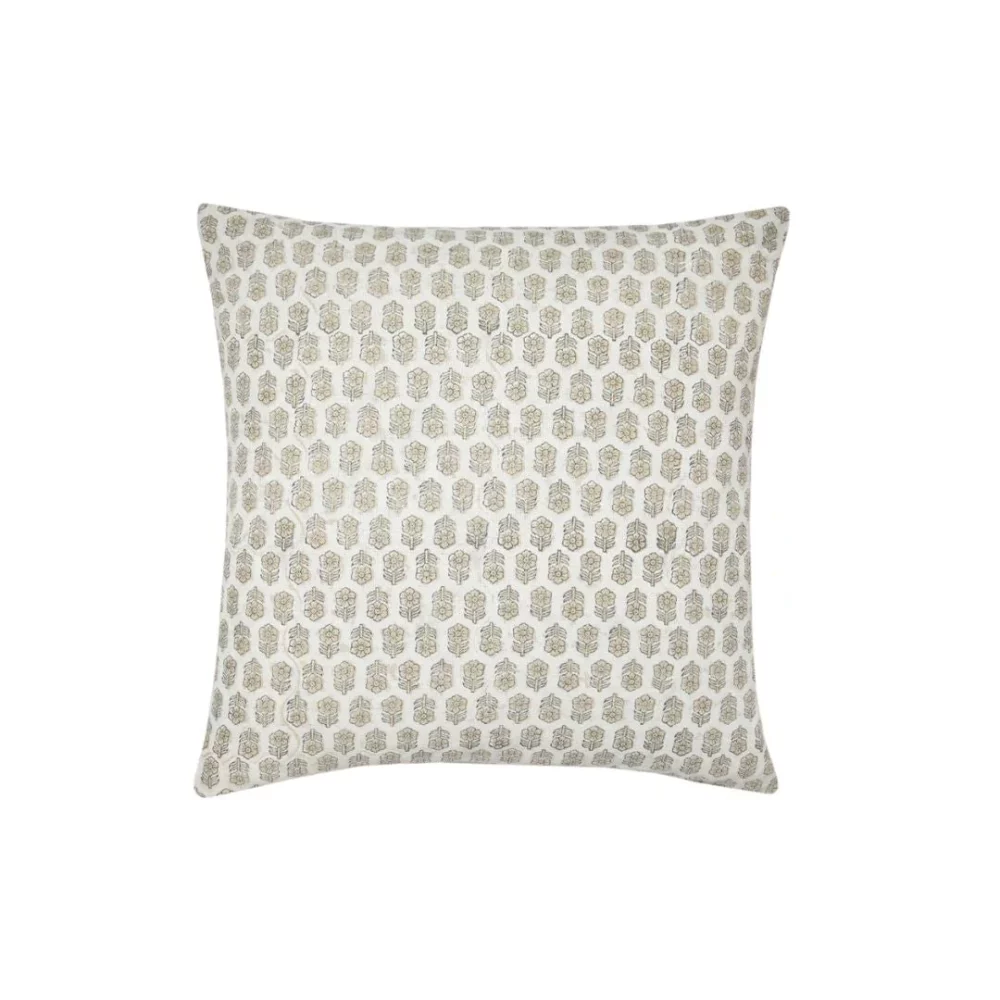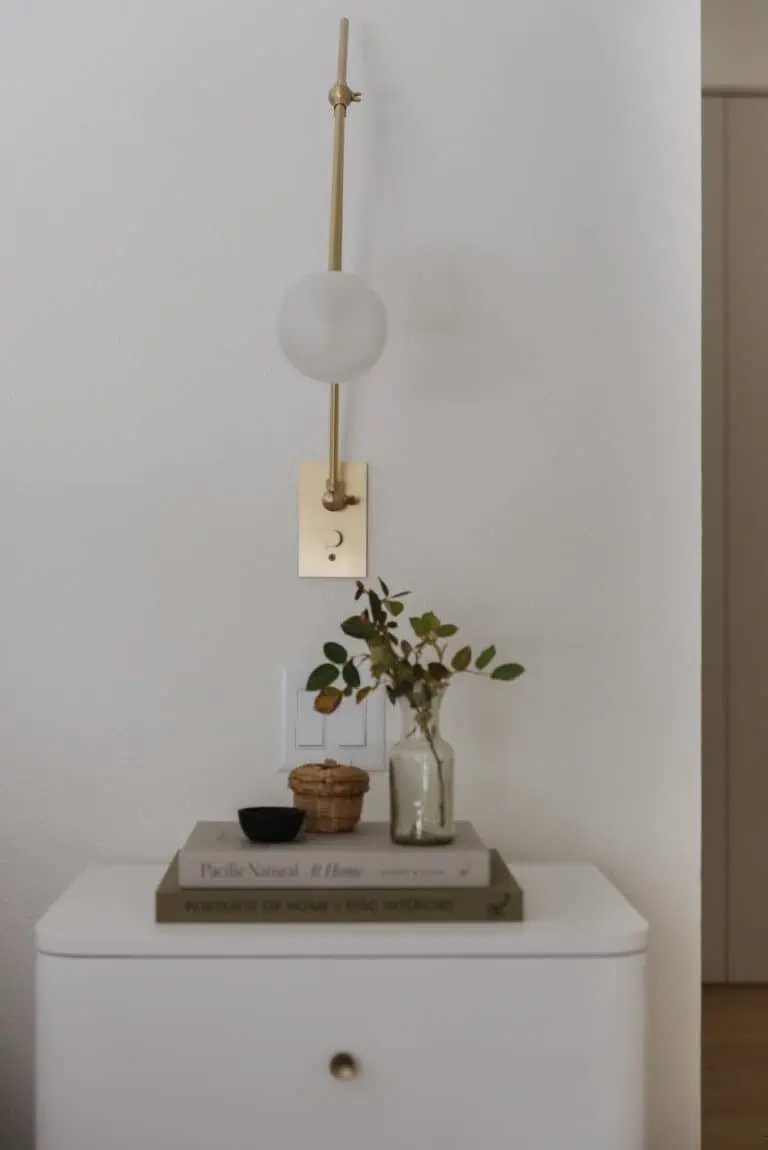 Step 5: Choose your Furniture and Lighting
Now that you know what sizes of furniture will work best in your bedroom, start shopping for furniture that matches the dimensions, style, and budget for your room.
If you're on a tight budget check out thrift stores or Facebook marketplace for unique finds. You can also shop your own home, sometimes just rearranging or refinishing furniture you already own is a great way to freshen up your space.
Our design firm loves searching for unique finds from sources like Etsy or Chairish. Vintage or handmade pieces add so much charm and personality to your design.
Lighting is another area where you can make a large visual impact. We have a whole blog post dedicated to how to choose the correct light fixture.
For a bedroom design consider an overhead light fixture, sconces or table lamps for the nightstands, and a table lamp for a dresser. Having multiple lighting sources gives you flexibility for various light levels depending on your current use of the space.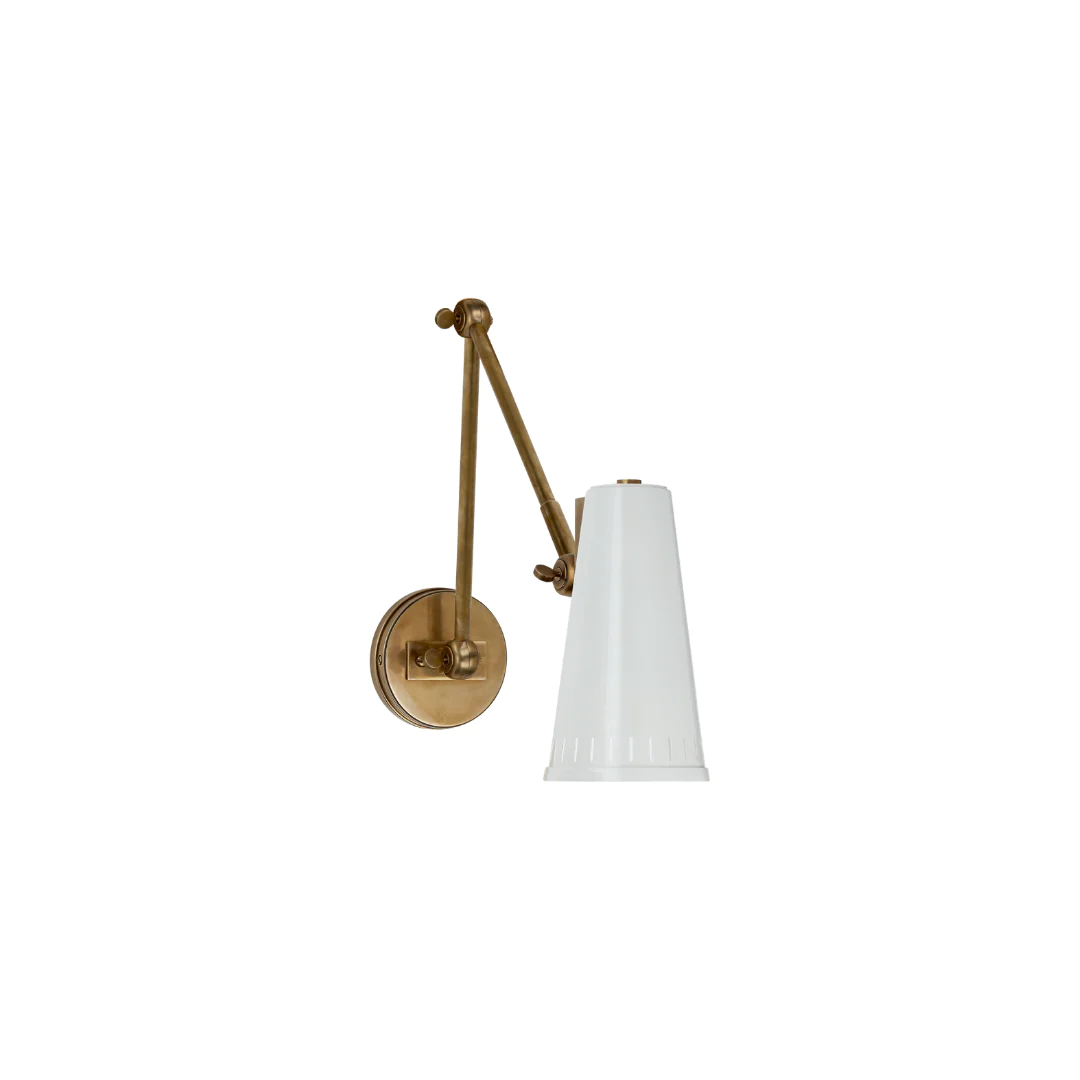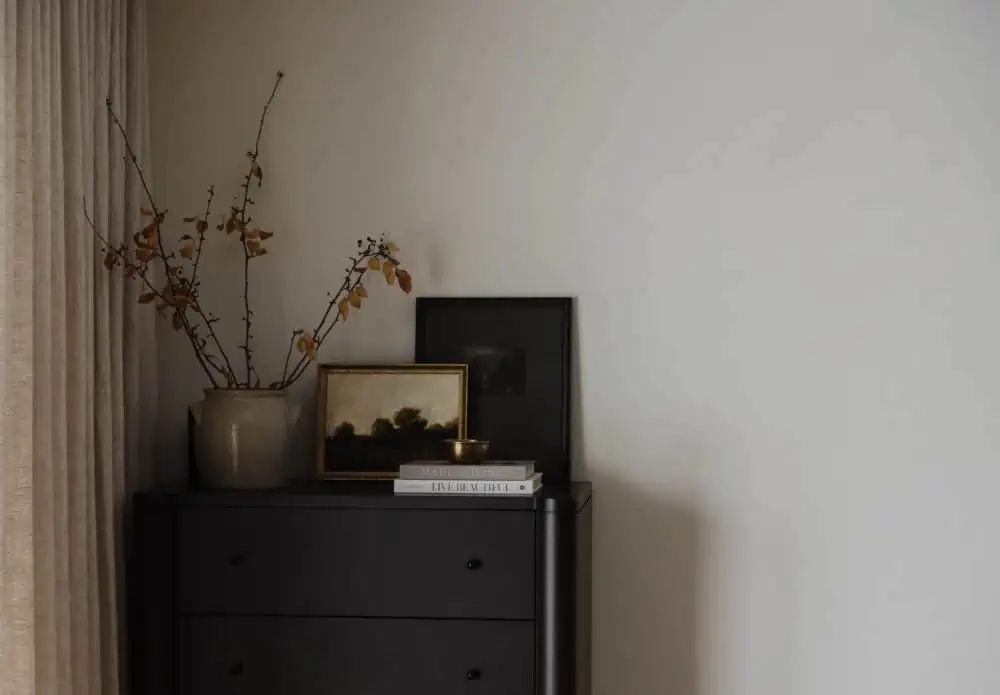 Step 6: The Final Details
The secret to a space looking polished and complete lies in this final layer of interior design. Adding artwork, pillows, decorative objects, and plants brings any room to life.
For a nightstand, an ideal arrangement would include a lighting source, a small plant, books, and a clock or picture frame.
Above your bed add artwork or a large-scale headboard to anchor the bed. Beautiful bedding, pillows, and a cozy throw blanket can create a welcoming and warm feel.
Design Tip: Don't be afraid to mix and match patterns! Stripes and florals are a perfect combination. Toss in some textural options as well for a dramatic look.
Drapery on your windows softens the overall feel of your room. Consider room-darkening curtains for helping you get restful sleep. We share all the tips and tricks for how to hang them in this blog post.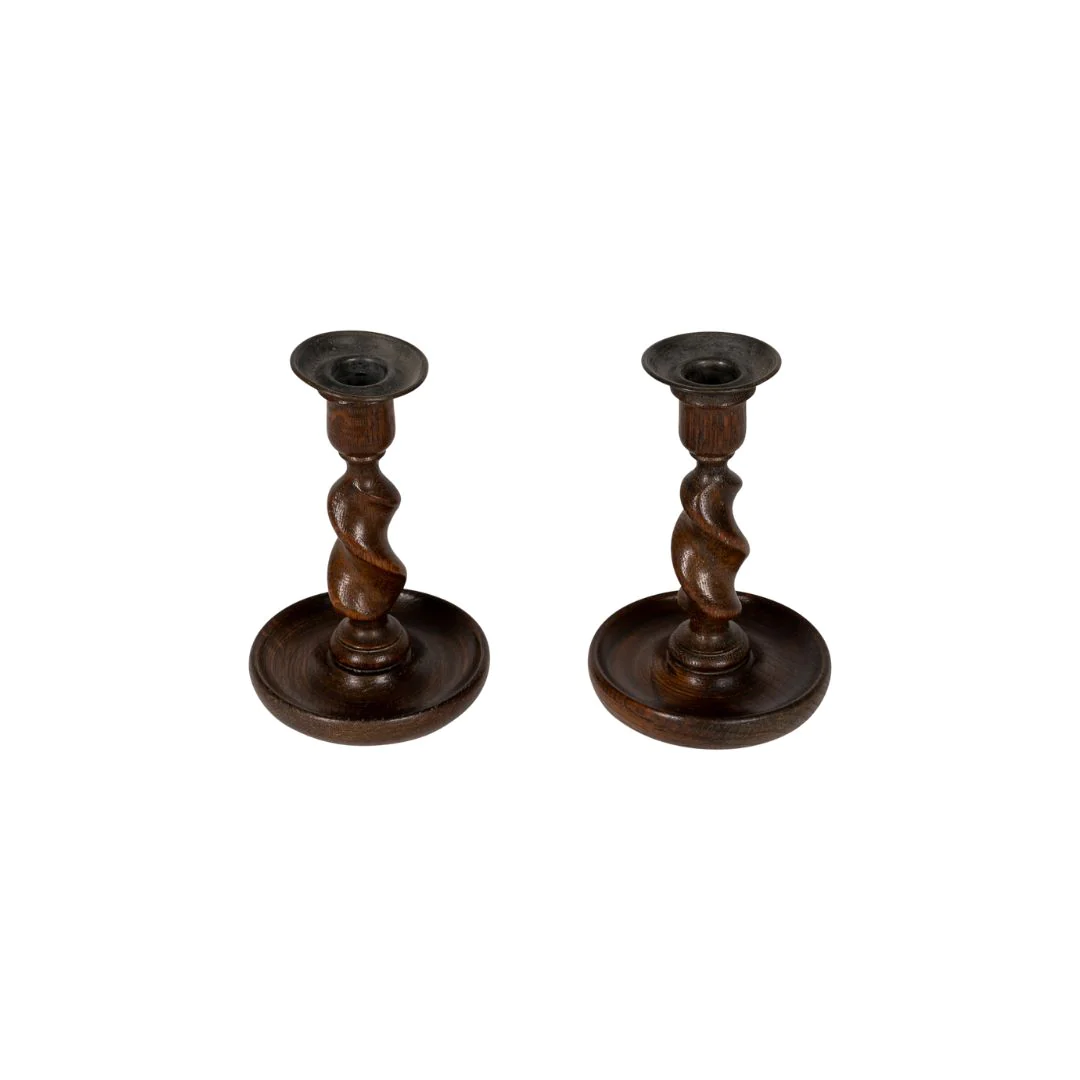 I hope you're inspired to tackle your bedroom project with confidence! If you are overwhelmed are would love help with your designs please reach out to our design team. We offer virtual and full-service design options to help create the home of your dreams.