Fine Art in the Kitchen
September 12, 2016
Lately, I've been seeing quite a few spaces with fine art hung in the kitchen. Generally, kitchen designs shy away from thing vulnerable to humidity such as hardwood floors and artwork – but these designs are too beautiful to follow the rules.
I also love mirrors in kitchens, but that's another post for another day. For now, here are some of my favorite spaces that feature fine art in unexpected places!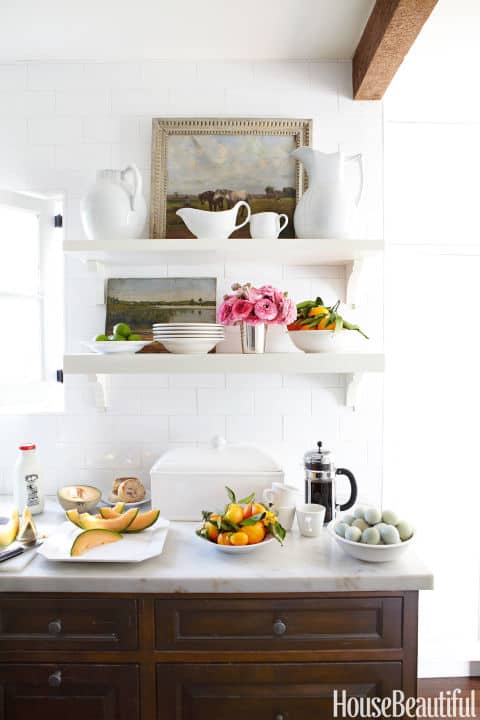 House Beautiful | Victoria Pearson | Chris Barrett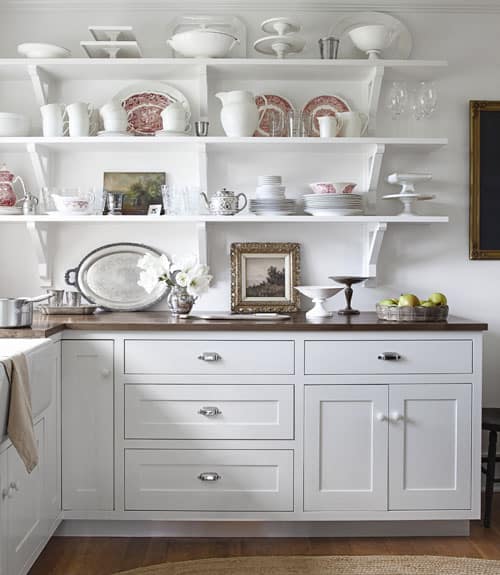 A Country Farmhouse | Country Living
I love the art placed on the open shelves creating a layered look.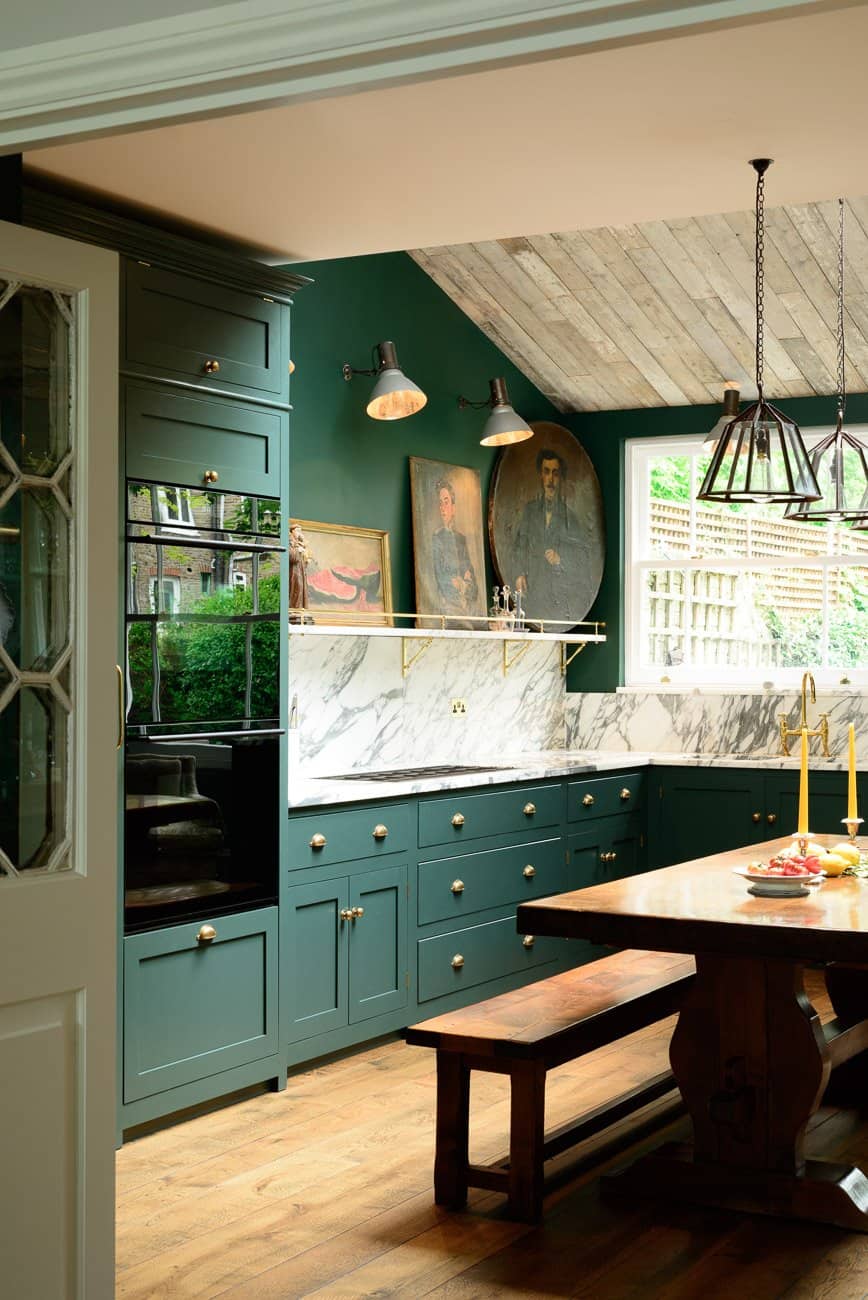 An informal trio of similar pieces of artwork makes for a beautiful kitchen gallery.
DeVol Kitchen Design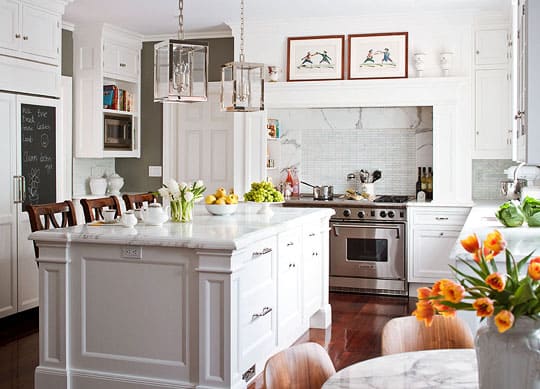 Traditional Home | Christopher Peacock | John Bessler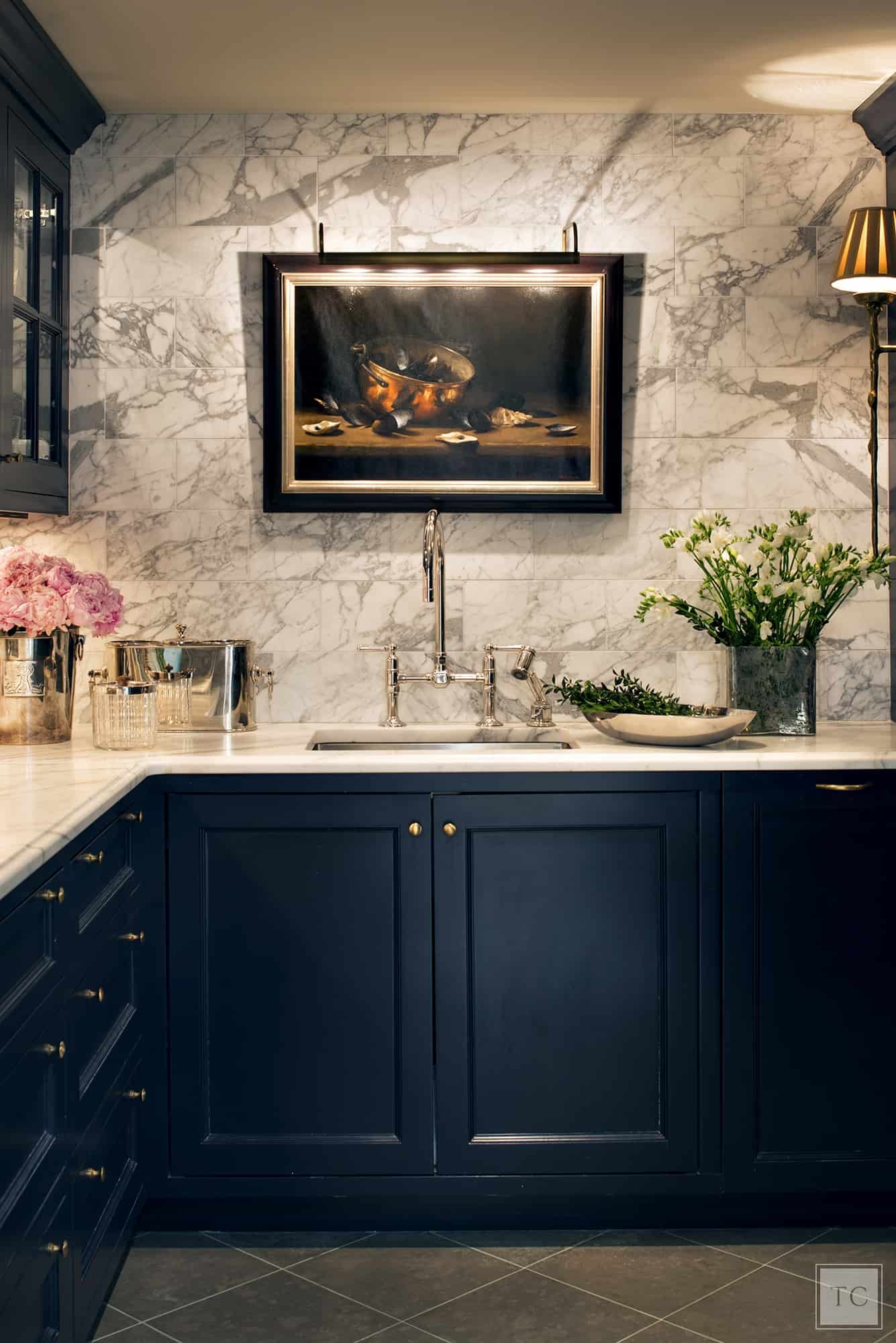 The gallery lighting above the art is so dramatic and perfect for the space.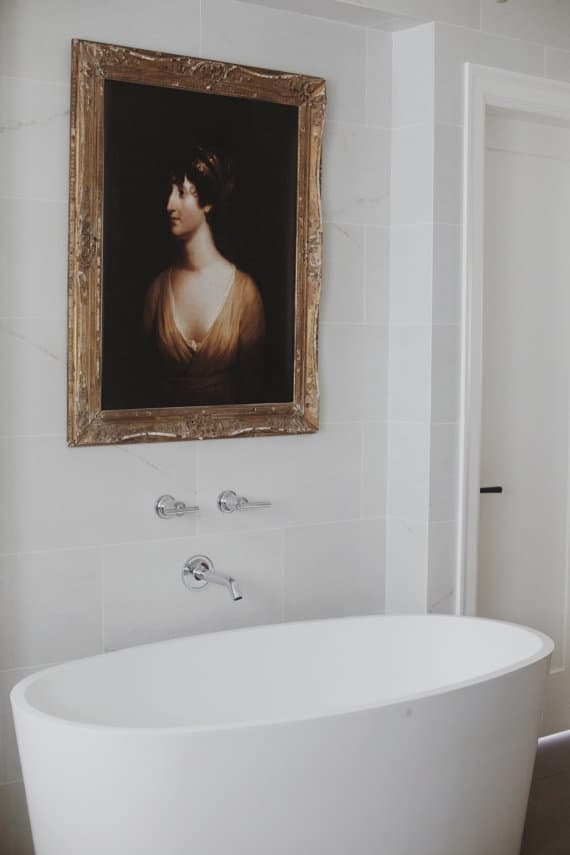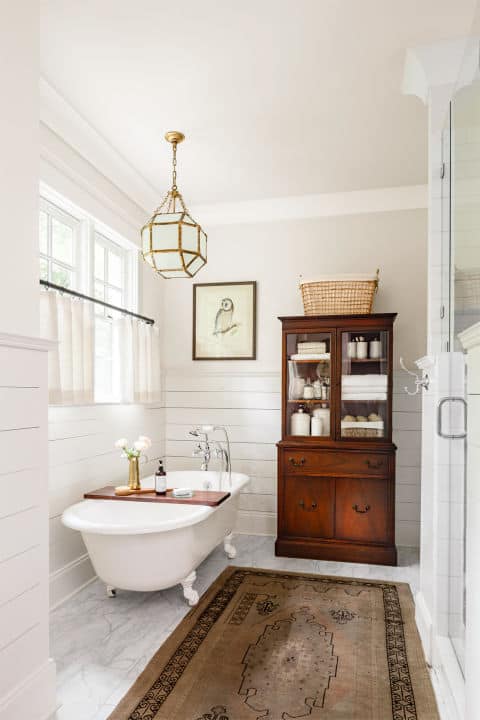 Country Living | Lincoln Barbour | Mandy Reeves
Adding fine art to the bathroom is a total faux pas, but if you can score a great piece from the thrift store – it makes such a great statement!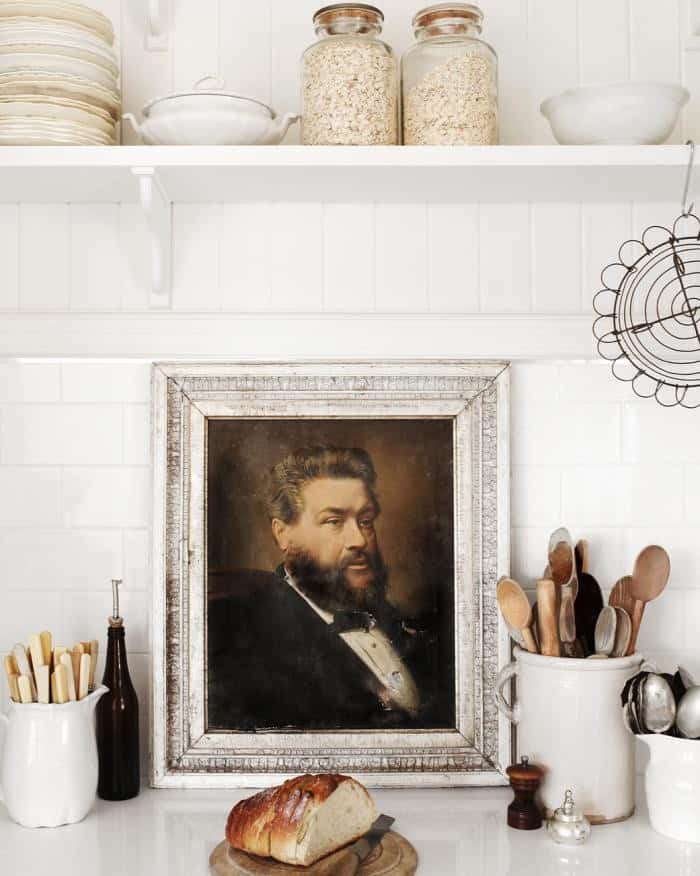 Simply setting a piece of small artwork on the counter is less of a commitment, but still adds the effect of fine art in the space.
Are you inspired to place art in your kitchen now?