Looking for a fantastic low sugar peach jam recipe? This is the perfect way to preserve those yummy peaches, without adding a ton of sugar!
There are few things as delicious as licking freshly preserved fruit off the spoon. Especially if you grew the fruit yourself! Waiting all summer for the fruit to ripen, and then finally getting to enjoy it is so rewarding. Today I am sharing some tips and tricks for preserving fruit without all of the additional sugar, enjoy!
Low sugar peach jam and how to use low sugar added pectin!
Do you have any family traditions that you savor? For me, it's being in the kitchen or craft room with my aunt. Most recently, making this low sugar peach jam!
My aunt is one of the women that taught me how to preserve. She has taught me many things like sewing, baking, and canning. We always have fun when she comes to visit; last time she visited, she taught me how to make authentic French crepes, a recipe she learned from her aunt. This time, we made this delicious low sugar peach jam and then used up a jar of it making a French fruit tart!
It is moments spent in the kitchen or craft room with my aunt that I know I will look back on and cherish forever. I am so grateful that she takes the time to pass on traditions that she learned from her aunt. On her most recent visit, we canned some low sugar peach jam, which we then used to make a peach tart! Side note, if you love tarts, be sure to try my pear tart recipe, it's delicious!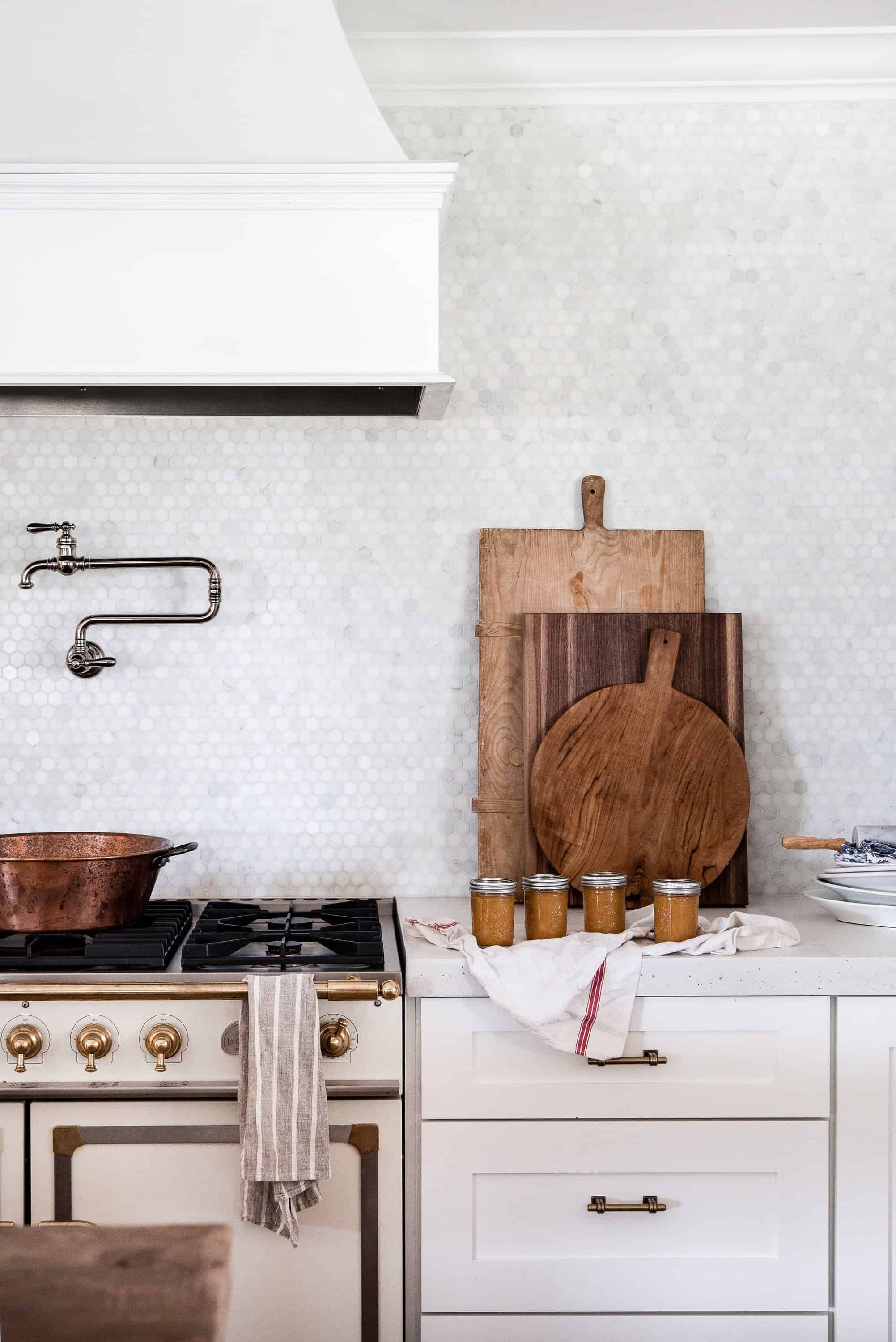 Ingredients Needed
Ripe Peaches: You'll want juicy ripe peaches that are in their prime. Avoid using fruit that is overripe or bruised.
Low Sugar Pectin: Read all about pectin below!
Lemon Juice: Use bottled lemon juice to ensure the proper pH.
Sugar or Sugar Substitute: This recipe calls for up to one cup of sugar, but a sugar substitute is acceptable!
Pectin in Low Sugar Jam
If you've ever made jam, you know just how much additional sugar is added. Typically jam and jelly recipes call for about a cup of sugar for every cup of fruit, which can add up quickly!
One of the benefits of canning at home is being able to control the ingredients that go into your recipe! You may have wondered if there's a way to reduce the sugar, yet still produce wonderful jam? The answer is, yes!
While some fruit will gel without added sugar, most will either need added sugar or pectin to gel. By using a low/no sugar pectin in a jam or jelly recipe, you will be able to create the same jam recipes you know and love, but without all of the added sugar.
Click here to buy: Low or No Sugar Added Pectin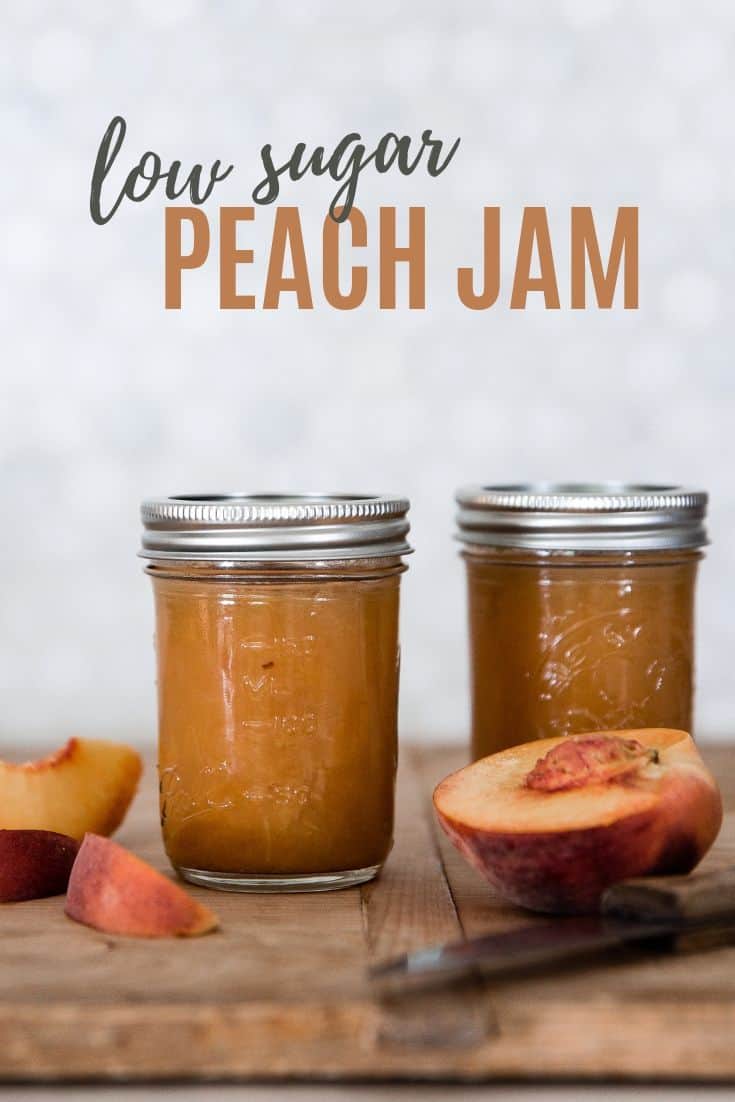 What is pectin?

Pectin is naturally found in fruit like apples and berries. When heated together with sugar, the pectin found in fruit reacts and thickens, creating jelly!
Some fruit contains enough natural pectin that added sugar isn't necessary to create a gel-like consistency, but most fruit requires added sugar in order to create a thick jelly!
For example, Apples contain a lot of natural pectin, but strawberries, peaches, and plums have very little natural pectin. So most peach, plum, or strawberry jam recipes will call for quite a bit of added sugar.
If you'd like to skip the added sugar, you're in luck. Low or No-Sugar Needed Pectin is available for you to add to jam and jelly recipes to create thick jelly without the added sugar.
Just be sure to find a tested low-sugar recipe. Ballhomecanning.com has lots of wonderful low-sugar recipes for you to try out!
How to use pectin?
In order to successfully gel the preserves with added pectin, you'll need to bring the mixture to a full rolling boil (meaning, the jam does not cease to boil when stirred) for exactly one minute. Less than one minute will not be sufficient, and over one minute can break down the pectin.
It is not advised to double a recipe that calls for added pectin because consistent heat distribution throughout the ingredients is very important!
Home Canning Tips
This Ball® Preserving Starter Kit includes all of the necessary tools for canning (excluding common kitchen equipment) and a recipe card with step-by-step visual and written instructions that make learning the canning process as easy as possible!!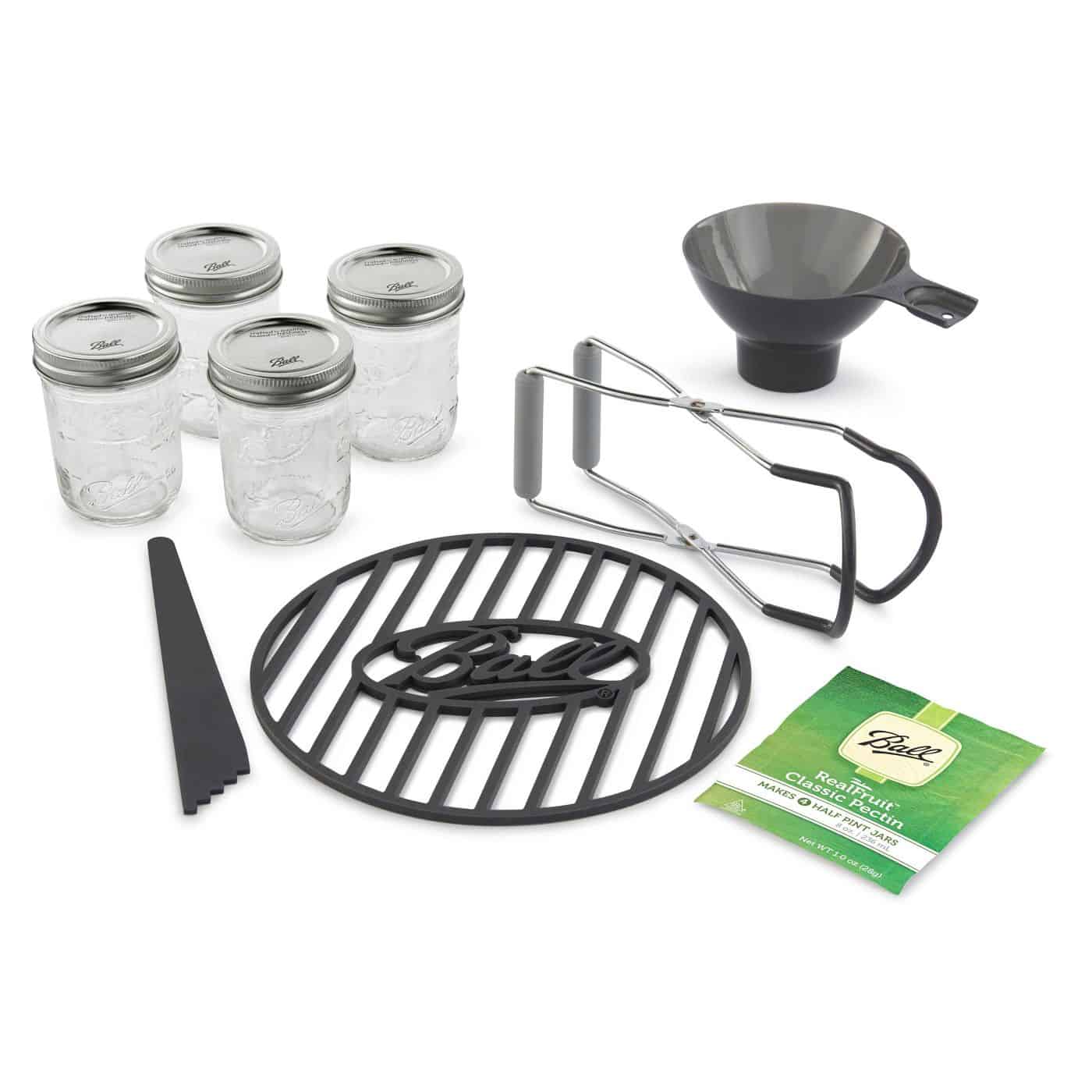 I highly recommend this home canning recipe book. It is imperative to use tested recipes when home canning. This will allow you to safely and confidently preserve food! Check out my site for more tested preserving recipes!
Troubleshooting
Any home canner has experienced a jam not setting. It happens! When working with pectin, it is important to follow the timing and heat instructions to a T.
Be sure to bring the mixture to a FULL rolling boil for exactly 1 minute. A full rolling boil takes awhile to reach. The stopwatch starts when the jam does not cease a rolling boil when stirred.
If the jam ceases to boil when stirred, it isn't quite hot enough yet. Keep stirring until it's fully rolling. Following this step will help you achieve a jam that sets perfectly!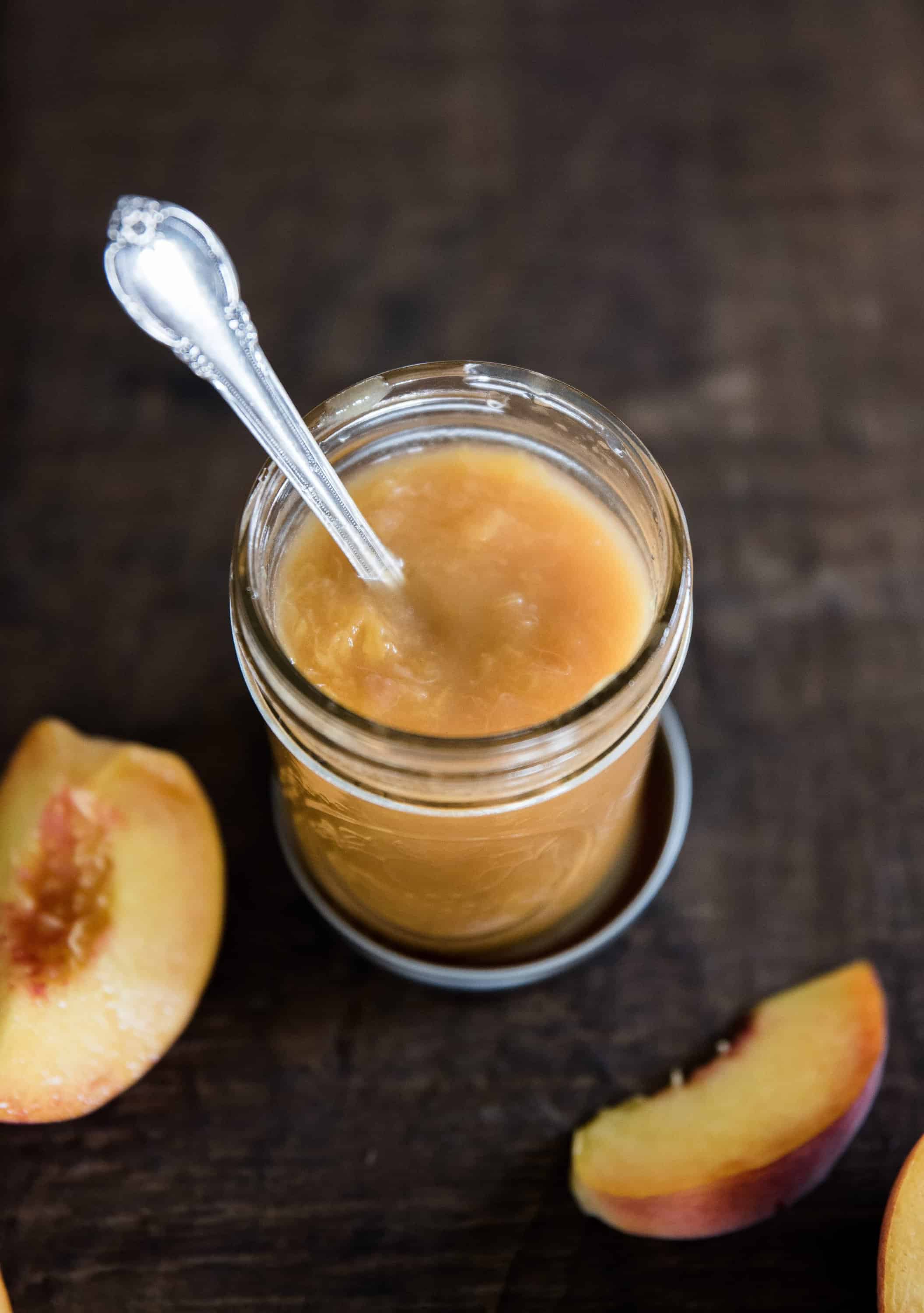 ---
HOME CANNING TIPS FREE PRINTABLE
Preserve safely at home with these easy tips! Click here to print.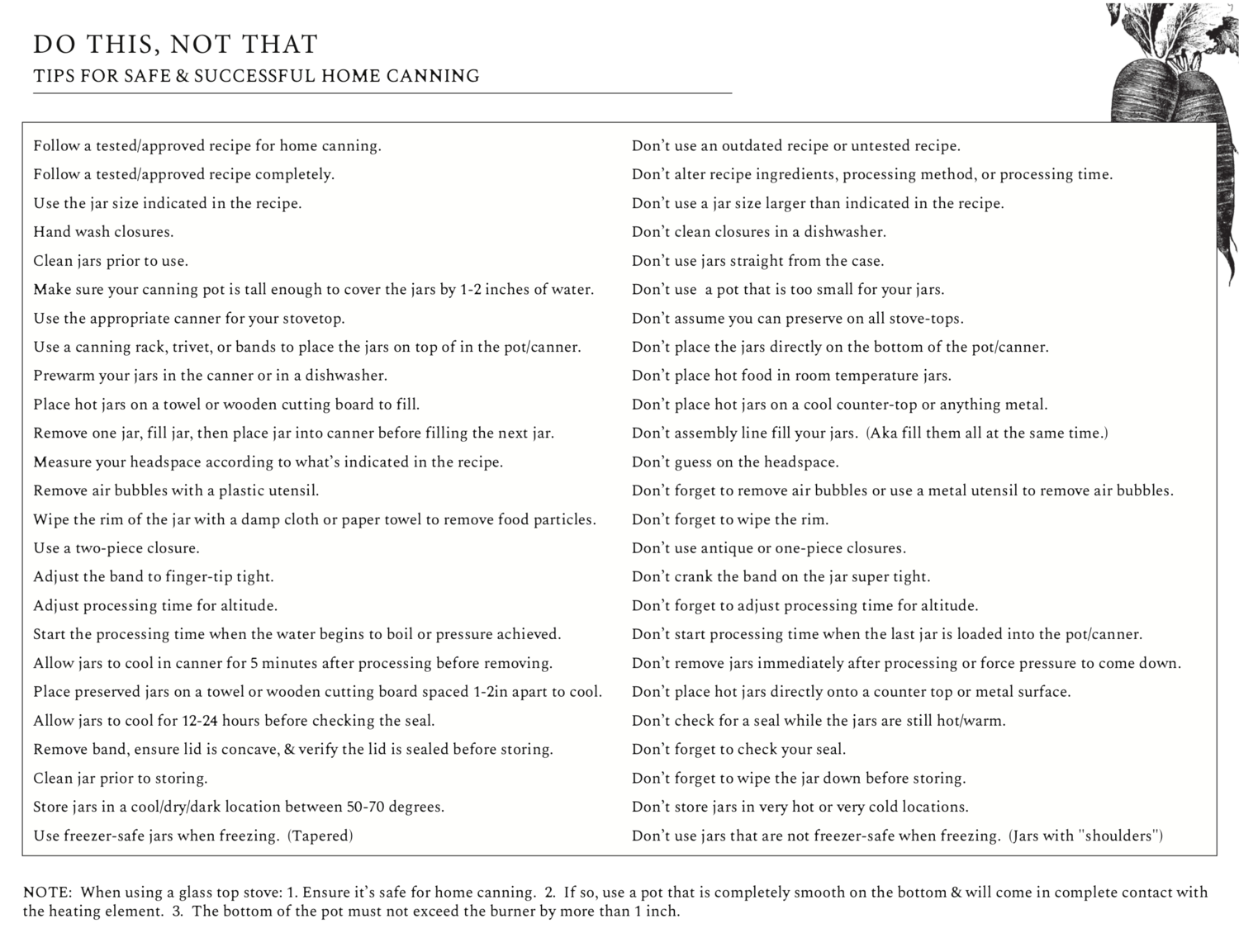 ---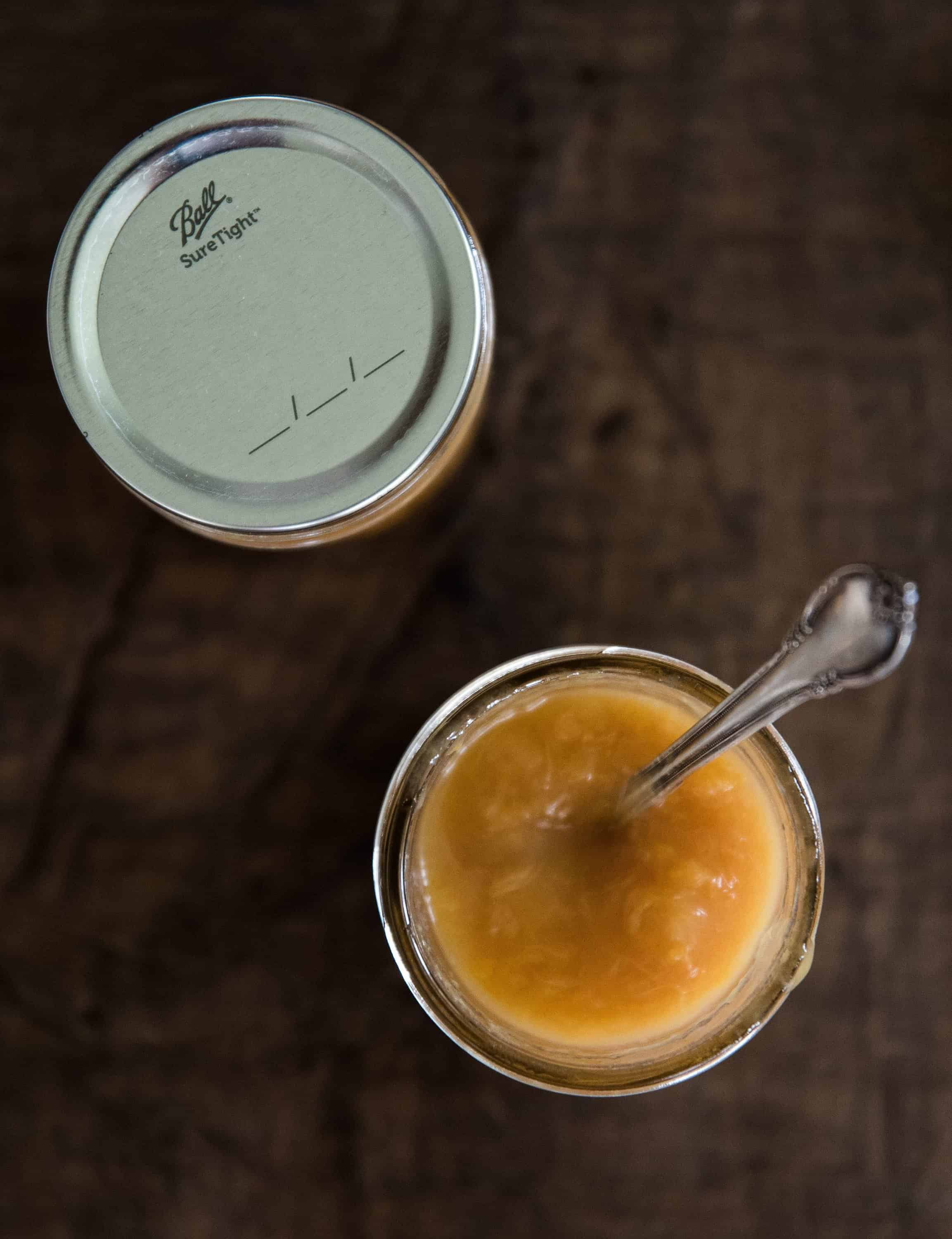 Love preserving? I have tons of tested recipes for you to make at home! Some crowd favorites are peach ginger butter, candied jalapeños, orange marmalade, tomatillo salsa, and pickled plums!
The Recipe
Low Sugar Peach Jam Recipe
This delicious low sugar peach jam recipe is spooon lickin good without all of the added sugar! Recipe source: Ball® Home Canning Low Sugar Peach Jam
Ingredients
4

cups

crushed ripe peaches

about 2 1/4 lbs. or 7 med*

1/3

cup

water

3

Tbsp

Low or No-Sugar Needed Pectin

2

Tbsp

bottled lemon juice

Up to 1 cup granulated sugar

granular sugar substitute, or honey
Instructions
Prepare boiling water canner. Heat jars in simmering water until ready to use, do not boil. Wash lids in warm soapy water and set aside with bands.

Combine crushed peaches, lemon juice and water in a medium saucepan. Gradually stir in pectin. Bring mixture to a full rolling boil that cannot be stirred down. Boil hard 1 minute, stirring constantly. Add sugar or sugar substitute and return to a full rolling boil for 1 minute, stirring constantly. Remove from heat. Skim foam if necessary.

Ladle hot jam into a hot jar leaving a ¼ inch headspace. Remove air bubbles. Wipe jar rim. Center lid on jar and apply band, adjust to fingertip tight. Place jar in boiling water canner. Repeat until all jars are filled.

Process jars 10 minutes, adjusting for altitude. Turn off heat, remove lid, let jars stand 5 minutes. Remove jars and cool 12-24 hours. Check lids for seal, they should not flex when center is pressed.

Notes
*Do not use this process to can white-flesh peaches. Some varieties of white-flesh peaches are higher in pH (i.e. lower in acid) making them a low-acid food for canning purposes. At this time there are no low-acid or acidification procedures for white-flesh peaches.